La Casa is my favorite Italian restaurant in Prague. It may sound strange, but after hundreds of yummy tours with my friends and Prague new-comers I still love Czech traditional food.
But unfortunately, it is not so easy to make your body digest so much meat. Therefore in order to keep the balance I visit restaurants with other cuisines.
For example vegetarian places, asian food and very often I go for a lunch or dinner to Italian restaurants. To my mind the latter is one of the most wide-spread cuisines in the world, it is very simple and tasty.
Among huge number of old and newly opened Italian restaurants in Prague my heart and stomach belongs to La Casa. Located in a friendly neighborhood of Zizkov (some 15 minutes walk for the city centre or 5 minutes by UBER) La Casa meets you with a cosy interior, vast variety of high quality vines and delicious Italian cuisine.
Starters in La Casa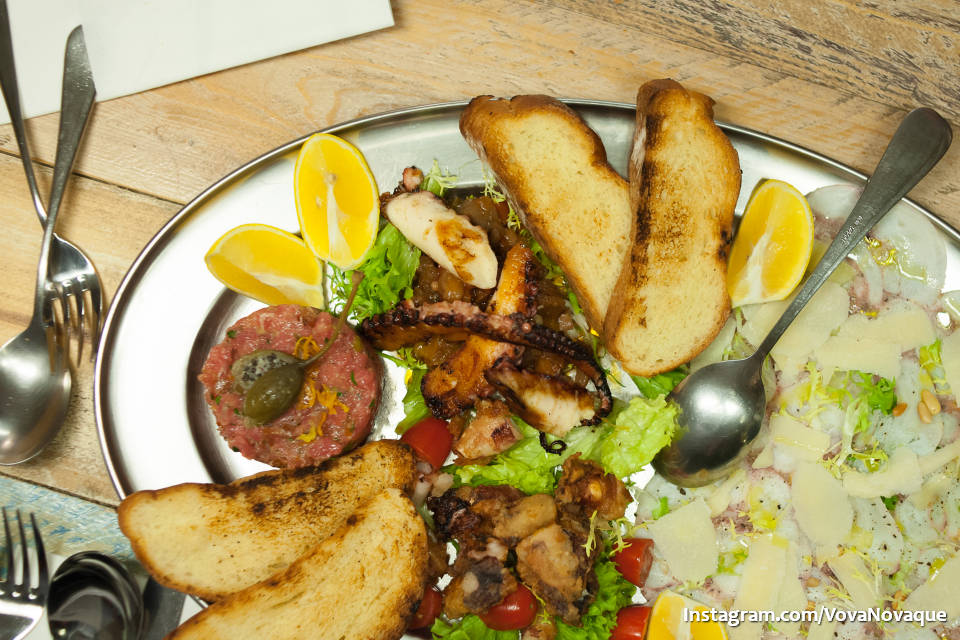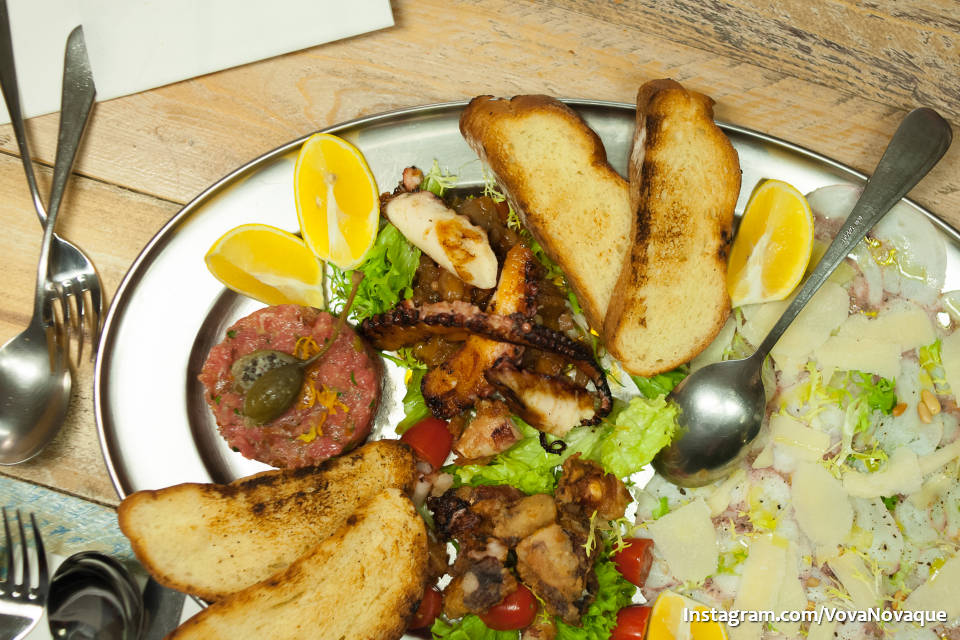 The menu is divided into several sections. All the starters are absolutely fantastic. I've tried them all, one after another, and sincerely recommend every single starter you see in the list. During one of the latest visits we ordered the full sets of starters to let my friend from Rome who runs his own restaurant in Trastevere try as much as possible.
Most of the starters in La Casa are seafood ones, which is quite hard to imagine in Prague, because good fish and seafood is a rear thing to find in a menu.
Pasta and Risotto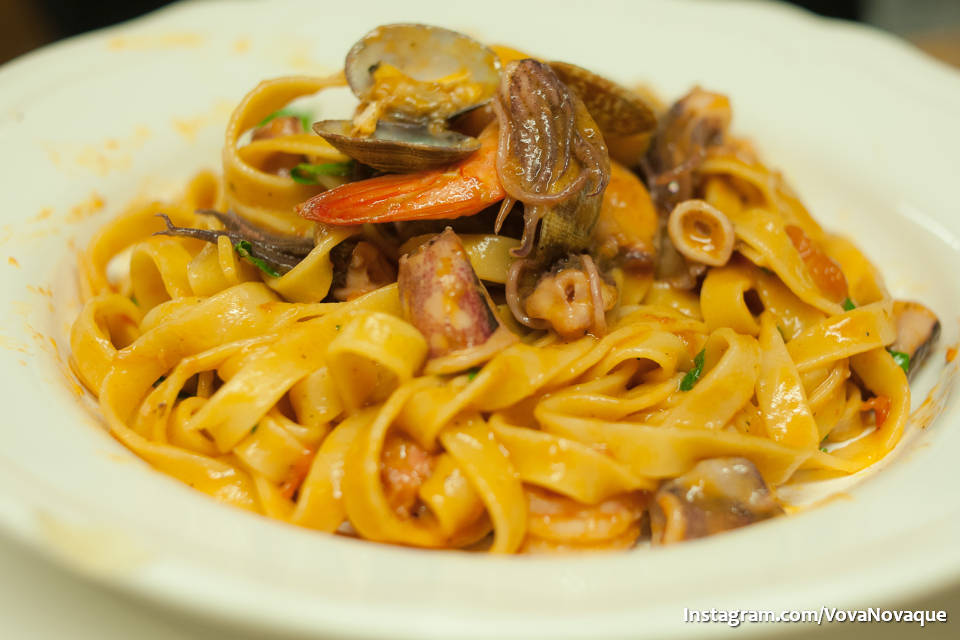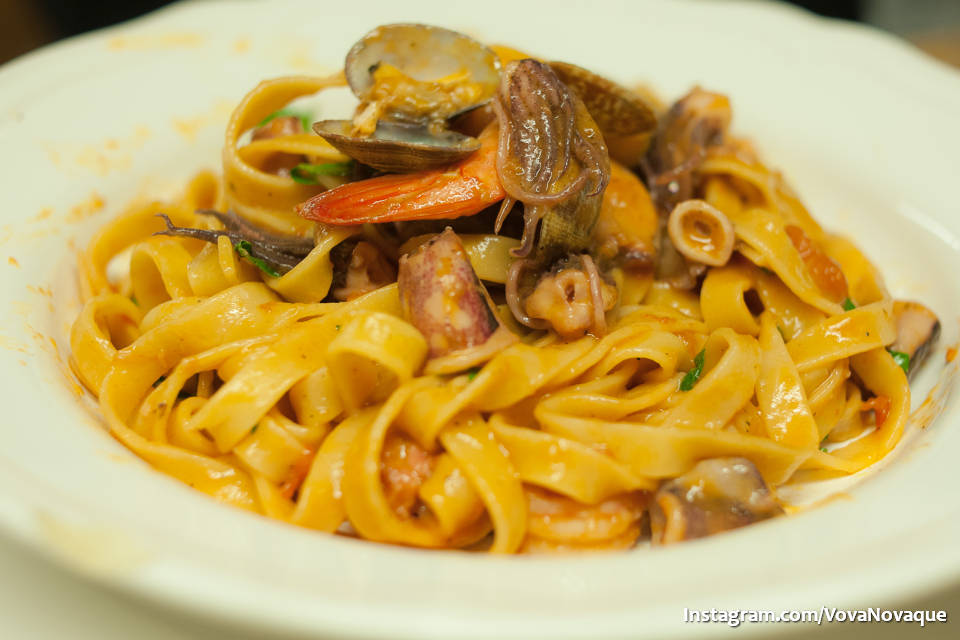 It is very hard to spoil pasta. Only if you don't know how to cook it. In this restaurant the chef knows perfectly well how to deal with pasta and make it well-done. But to tell the truth I don't always feel like pasta, due to the fact that I cook it often at home.
Therefore as a main dish I usually take either meet of fish. But for those of you who is keen on pasta, I recommend the one with seafood or classic spaghetti carbonara.
If you feel like risotto, with no hesitation take Paella Marina
Meet and Fish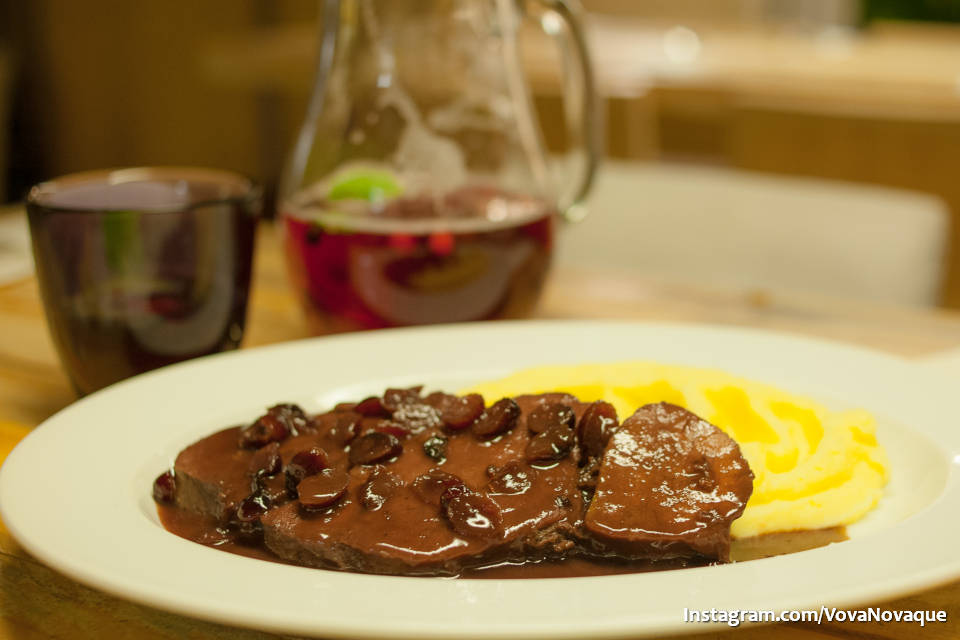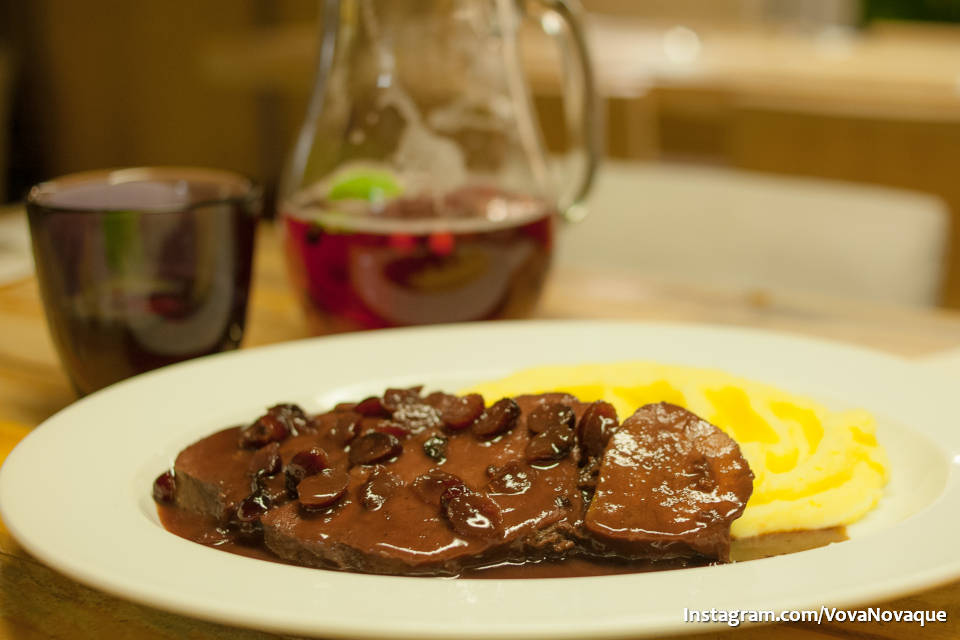 Recently they have added new dishes into the menu and I found the taste of meet which makes me shiver. Believe me or not, but with the first bite, I had goose bumps on skin. Fantastic is quite a weak word to describe the taste and feeling I had when I ate leg of Venison in sous of juniper berries and cranberries. The picture above says absolutely nothing about the taste, but reflects the size of portion you get.
Fish is also fantastic: fresh and tasty. I normally hesitate between tiger prawns and butterfish steak.
Dessert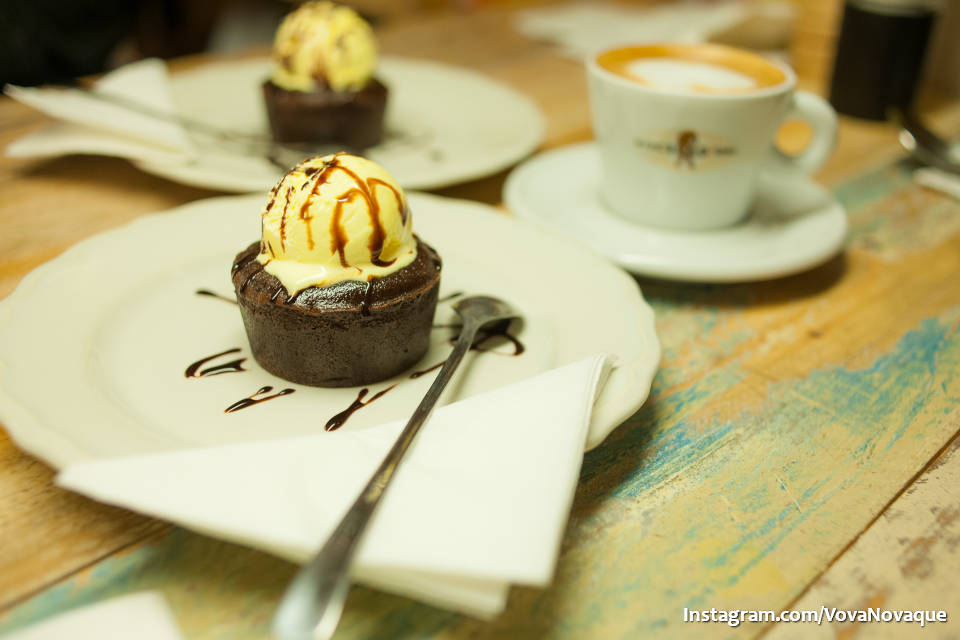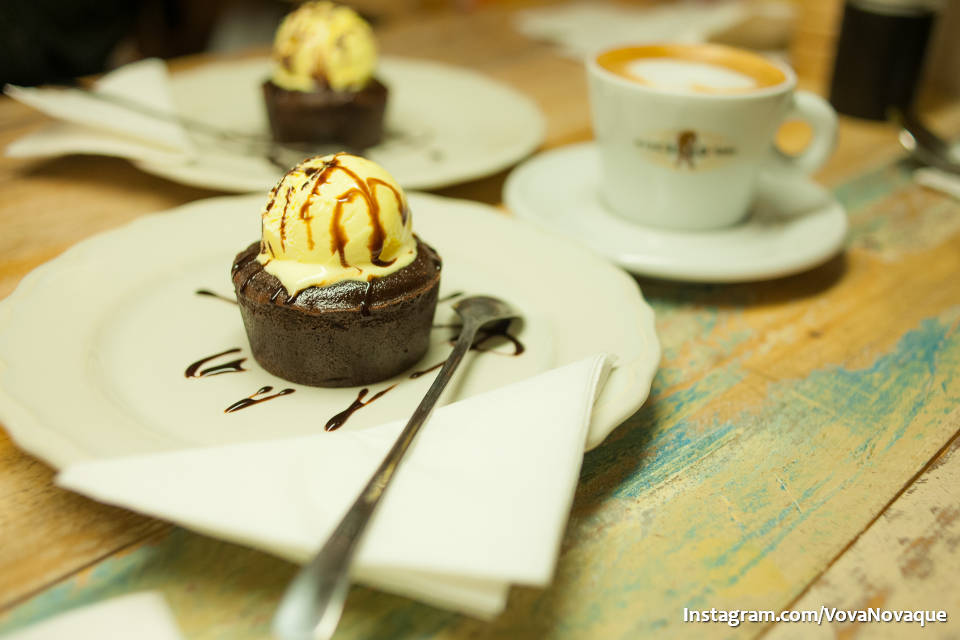 Even after a full Italian set of dishes: starter, main course and something else on the top, you are sure to wind up the dinner with dessert. Chocolate soufflé or panna cotta, tiramisu or millefoglie, just take one with a coffee of cappuccino.
Beverages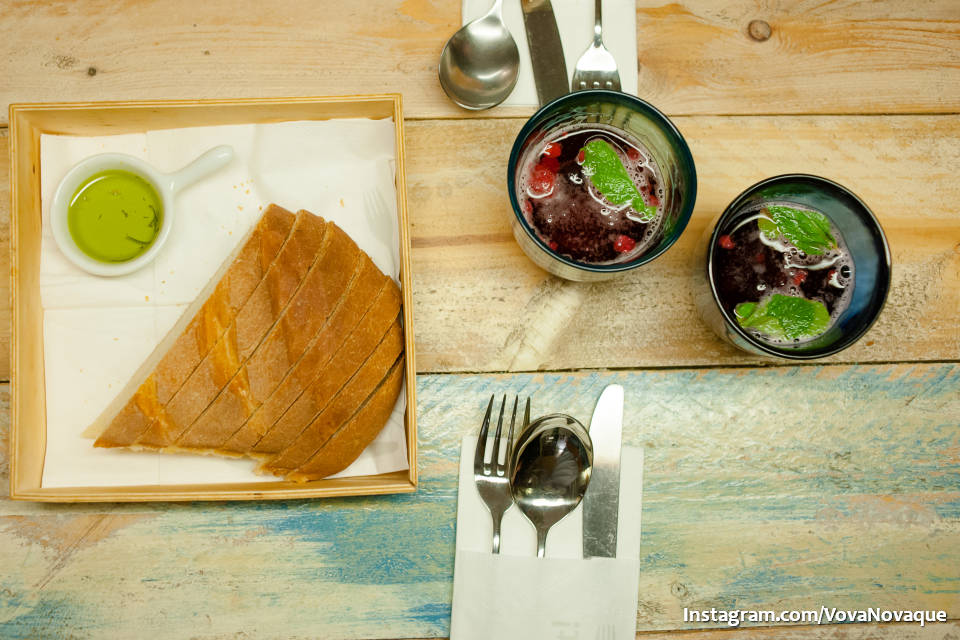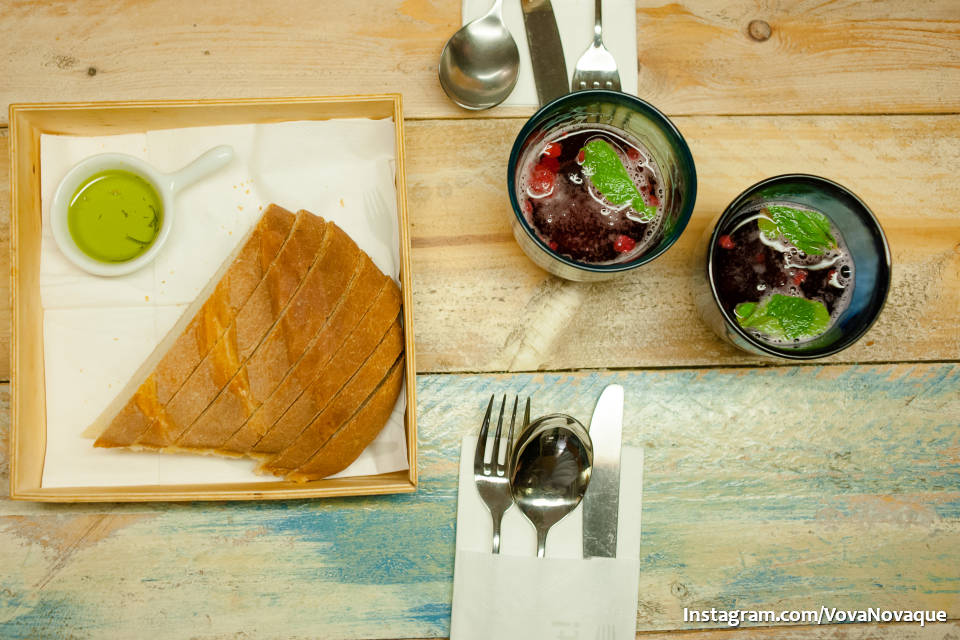 Since I don't drink vines, beer or any other alcohol, in La Casa my glass is always full of home made lemonade. Luckily there is quite big choice of soft drinks in Prague restaurants and bars.
For my friends we normally order vines according to the recommendations of the personal. They never give bad advice — only perfect strikes which produce perfect combination of food and beverage. After the meal according to italian tradition goes either limoncello or grappa.
Click on the picture to view
Price
La Casa restaurant is the place where you pay for high quality food, cooked with love and according to Italian traditions. The service is very friendly and quick, since the place is relatively small: there are less than 10 tables, so in case you are interested for a dinner, make sure to make a reservation.
Average price for a dinner for two people will be from 400 to 1000 Crowns, depending on your hunger. In case of hesitation, drop in for a lunch menu on week days.
Contacts