For those of you who is going to get to the top of the mountain and to discover Erice, there is a sweet reward. A very sweet reward with a long history and authentic taste. I'm speaking about La Pasticceria Maria Grammatico. It is the most popular place to visit around Trapani. Why and what is so special about the pastry they make in Maria Grammatico?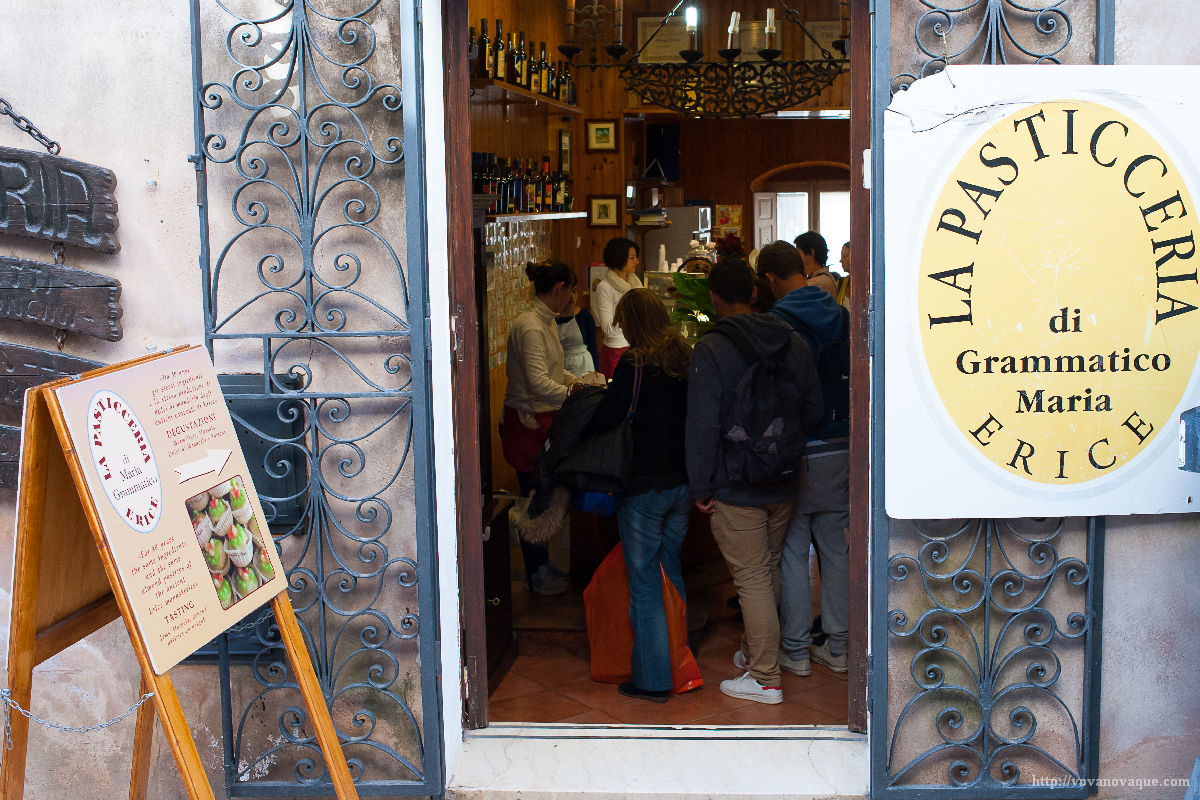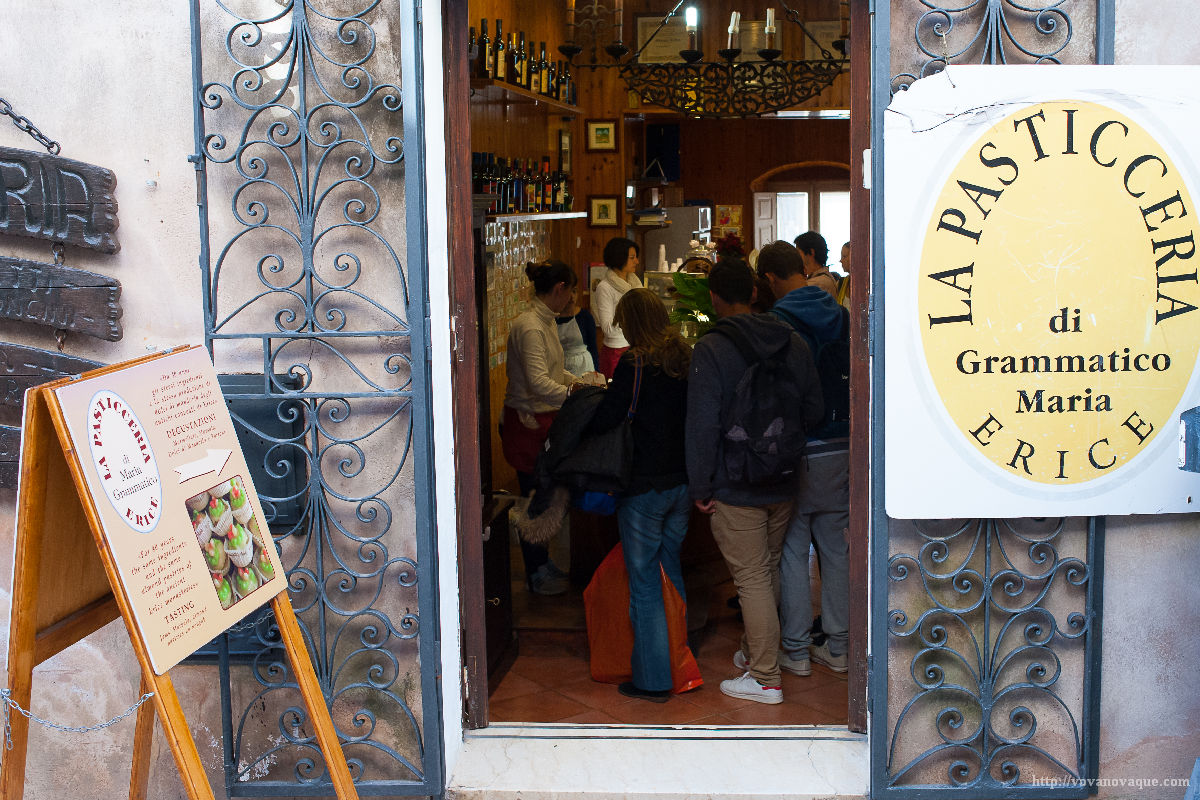 History
The story of Pasticceria Maria Grammatico began before the actual shop was opened. Maria Grammatico was born in Erice in a quite poor family. There were 6 kids to bring up and it made the situation even worth. After the World War II Sicily was an island with no resources and production. Agriculture was very low as well.
There was not enough food for people. How hard it is to imagine such a situation now, where we sea amazing restaurants, markets and bars on every corner. But that was that time.
Maria was put in a convent in Istituto San Carlo when she was 11. She had to work hard days and nights, helping the nuns in everything. But there was a very pleasant moment: she leant how to work with almond powder and how to make marzipan. That was het first step to opening her own shop, which today is known all over the world.
Working on unique recipes and ways of baking Maria Grammatico developed her own style and found a perfect combination of ingredients to make sweet pasta di mandorla. She has been using nuns' traditions in bakery adding to marzipan and pastry flavours of cinnamon or cloves.
One of the most important attempts is to use one local products and manpower. Best milk from cows bred in love, Sicilian almonds from Avola and her love towards the pastry.
What to eat in Pasticceria Maria Grammatico?
There is a big choice of all kind of almond pastries. What do I like in La Pasticceria Maria Grammatico in Erice? They can serve you everything in pieces as well as pack kilos of dolce. Chose with your eyes and just taste it!
Genovesi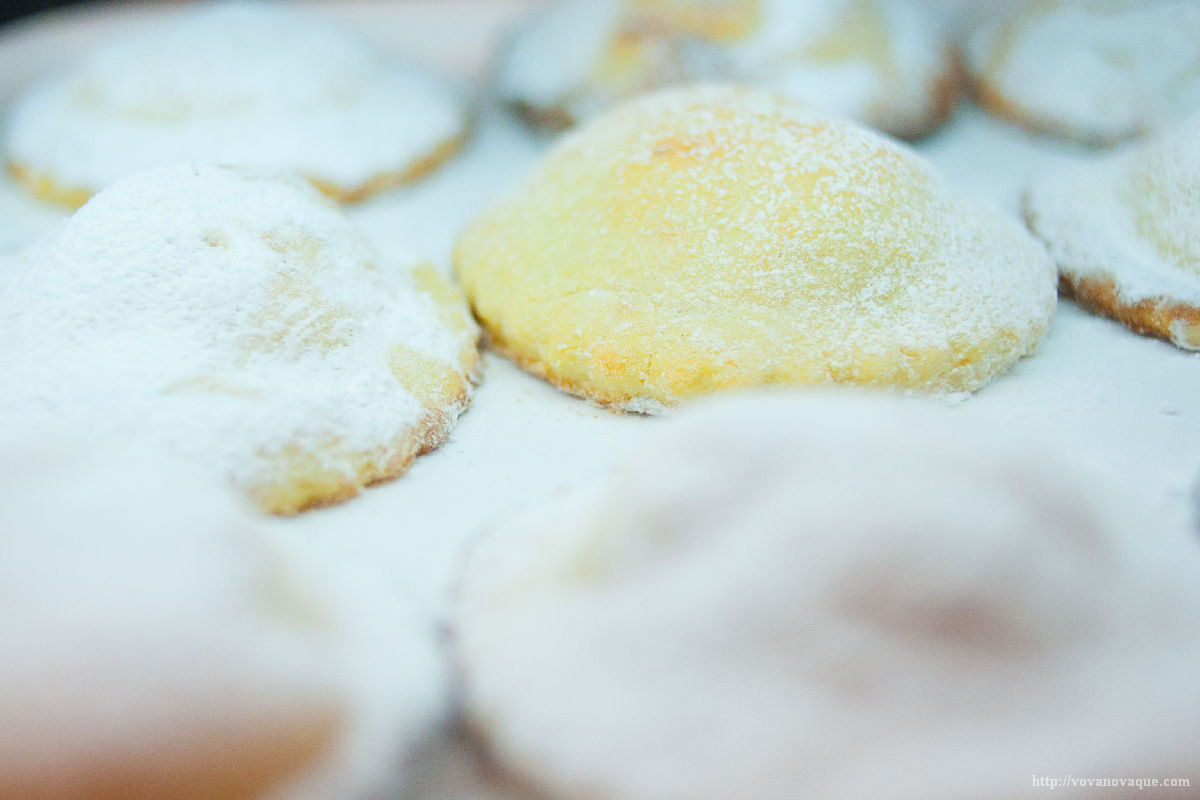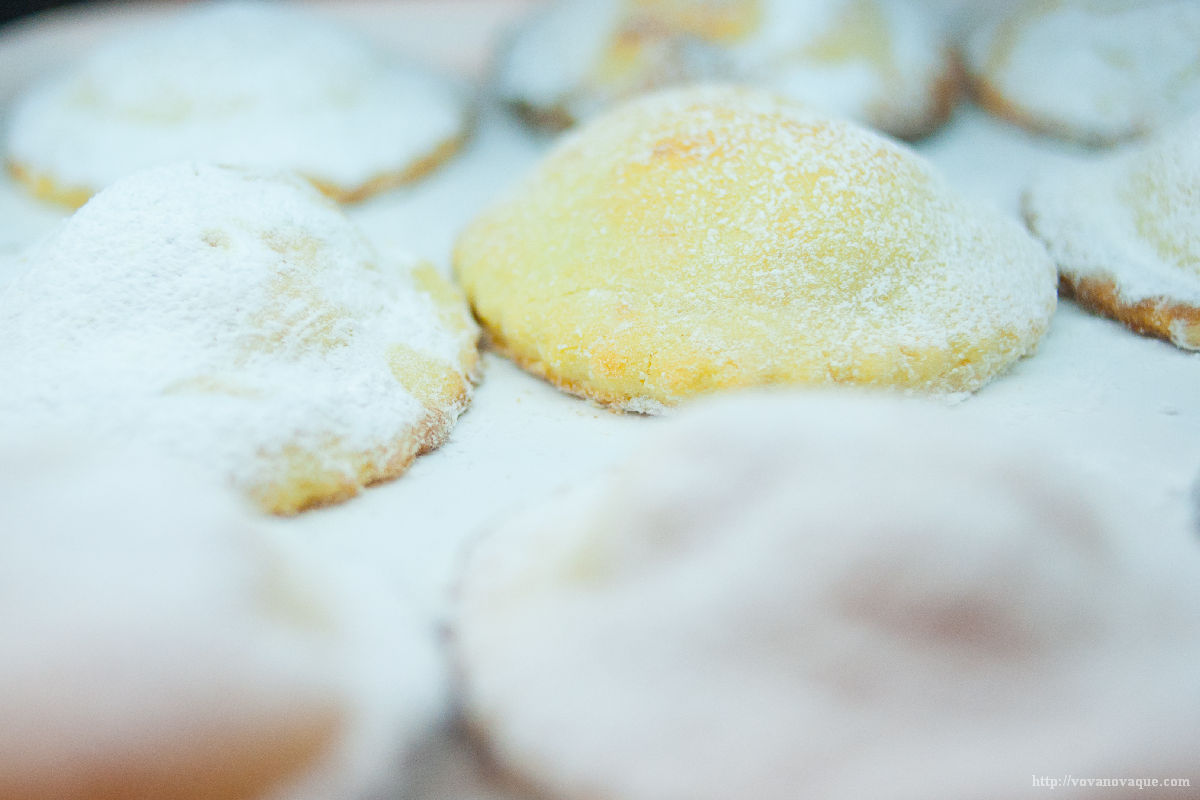 But there is another secret the Maria took from the nuns. Making thousands of Genovesi she managed to find the best combination of the cream inside this dessert.
I've tried it in various places and can't say that in this Erice shop they are different or more delicious, but when you know the story like that, you want to feel it and you actually feel it, to be honest. Genovesi are amazing. You have to taste them!
Cakes and Jams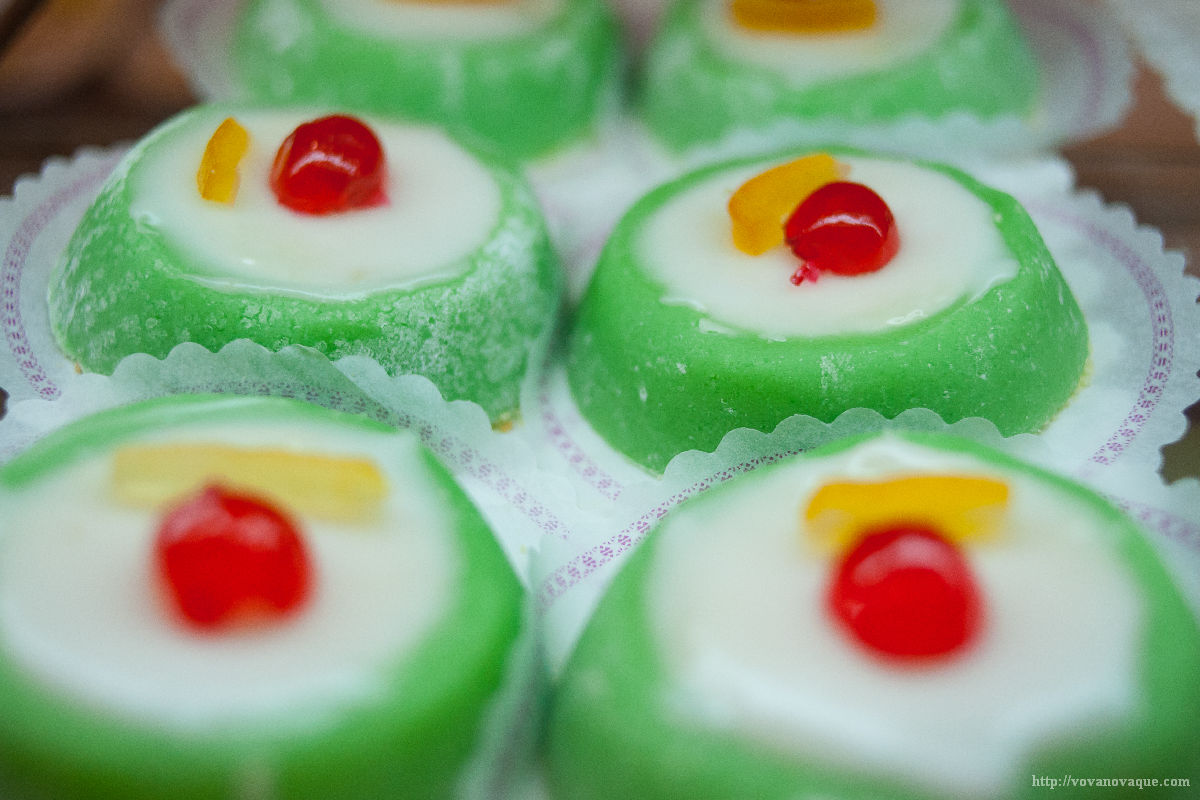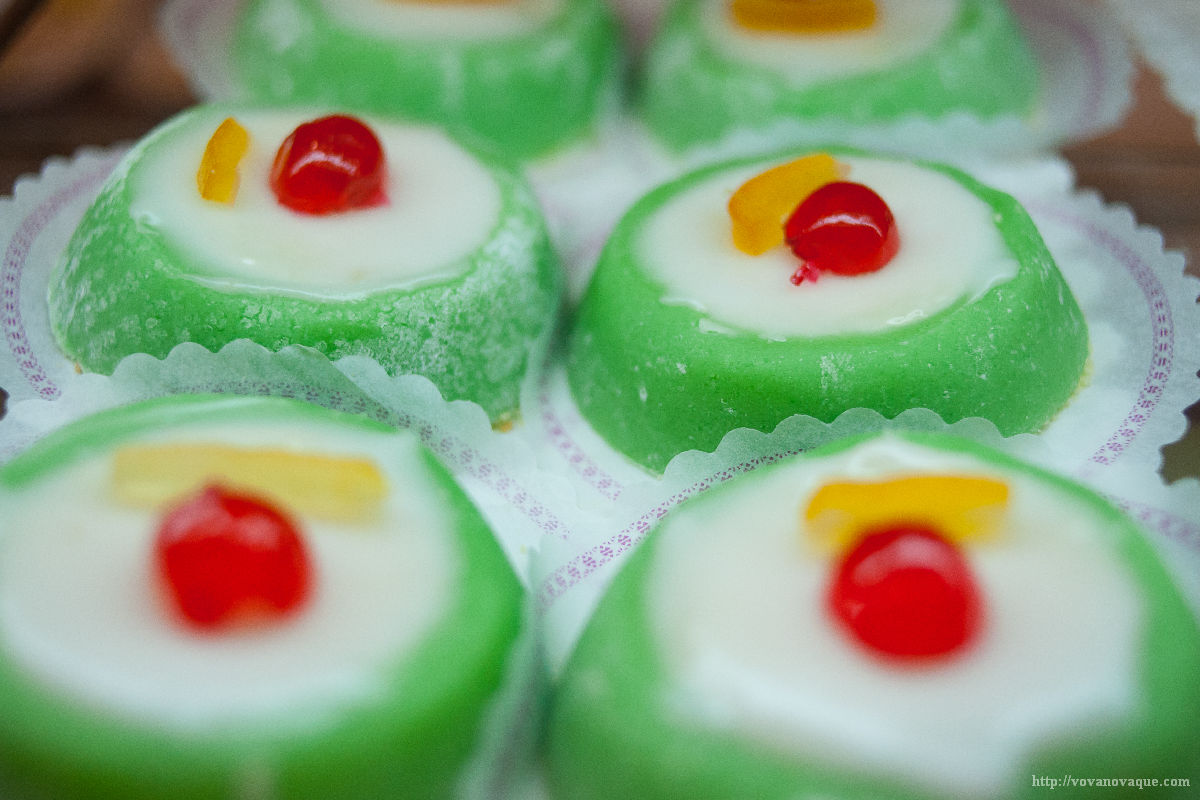 As a nice gift from Erice and Sicily you can by some local jams made according to the recipe or Maria Grammatico or even some cakes (in case you live close to Italy). Very friendly shop assistants will help you to choose and pack properly all your dolce.
General information
Address: Via Vittorio Emanuele, 14, 91100 Erice TP, Italy
Telephone: +39 0923 869390
Open hours: 9am – 6pm