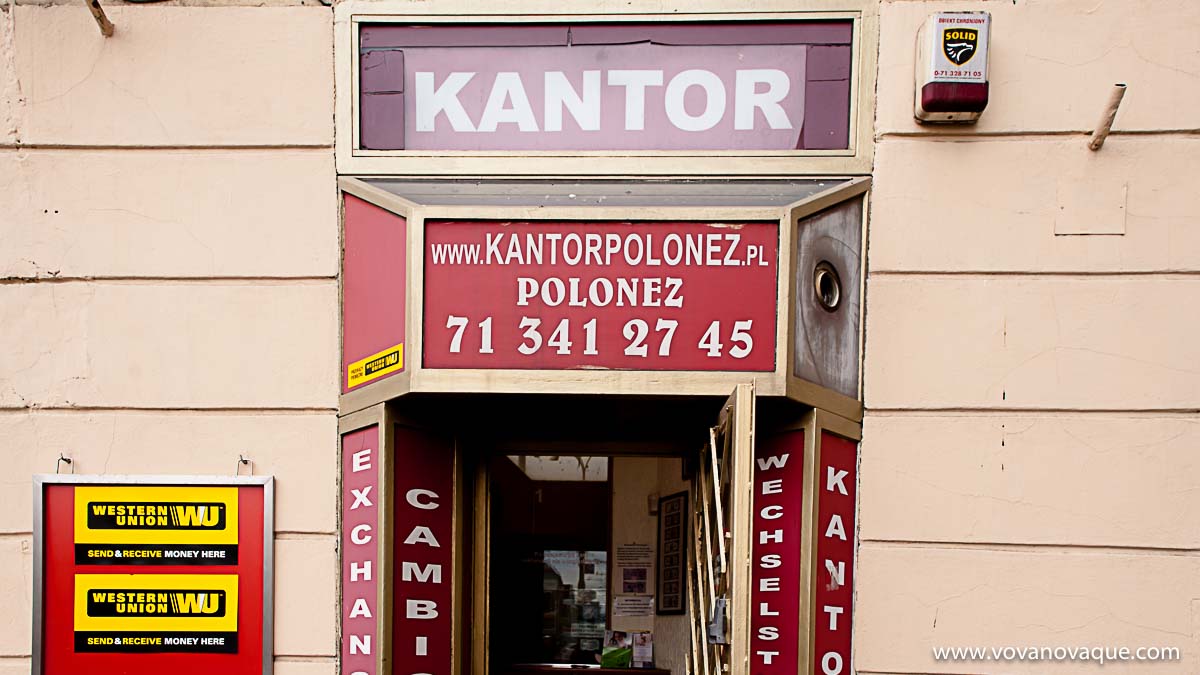 This is quite a short, but very important article, where I will explain, how and where to exchange in Wroclaw. The issue of currency exchange in Poland is very important to have a pleasant and comfortable trip from the very beginning.
Reliable and cheap transfer in Wroclaw

Polish Zloty
Poland is the member of European Union, but for various economical reasons it is out of Euro zone. It means, that local polish currency has nothing to do with Euros. Therefore you have to find a currency exchange office in Wroclaw to make change Euros or Dollars for Zloty.
I have never heard that in Wroclaw ever happened such terrible things as in Prague, but nevertheless you should better know it well.
Below you can find how polish zloty look like. There banknotes and coins. Thus, the smallest coin is 1 Groszy, the biggest banknote is 500 Zloty (over 100 Euros).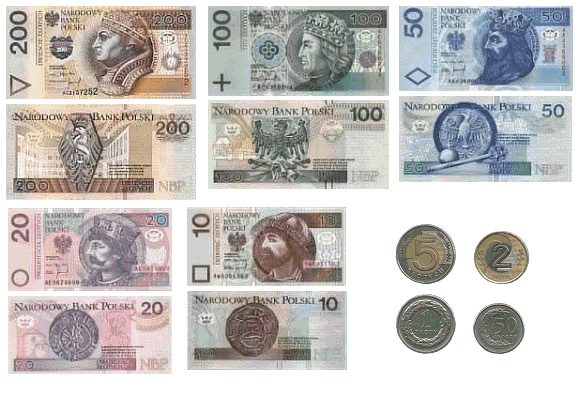 To avoid any problems with currency exchange avoid doing it the streets
Exchange offices (Kantor) and rates
Official exchange offices or in polish Kantor have official rates and provide clients with receipts, where you can see the time, address and the amount of money you received at the desk. In fact sometimes it happens that they charge you commission, therefore to be on the safe side, it is better to ask before you handle the money.
In 2018-2019 the exchange rates in Wroclaw are the following:
1 Euro – 4.2 Zloty;
1 American Dollar – 3,9 – 4 Zloty;
1 CNY – 0,5 Zloty;
1 GBP – 4,9 Zloty;
1 AUD – 2,9 Zloty;
1 INR – 0,06 Zloty;
1 CZK – 0,15 Zloty.
Where to exchange in Wroclaw?
Although there are exchange offices in the airport, railway station and bus stop. But the best rates they will give you in the down town. So I went through and compiled the list of reliable currency exchange offices in Wroclaw:
Kantor, ul. Legnicka 58 (Magnolia Park)
Kantor, ul. Oławska 2
Kantor Cent, ul. Świdnicka 3
Kantor Dukat, ul. Szewska 22/23
Kantor Tukan, Rynek Ratusz 16/19
Generally speaking so far it is pretty safe and easy to exchange money in Wroclaw. Avoid suspicious Kantors and never even try to do it in the streets. However always remember about ATMs where you can withdraw Polish Zloty from you credit or debit card.