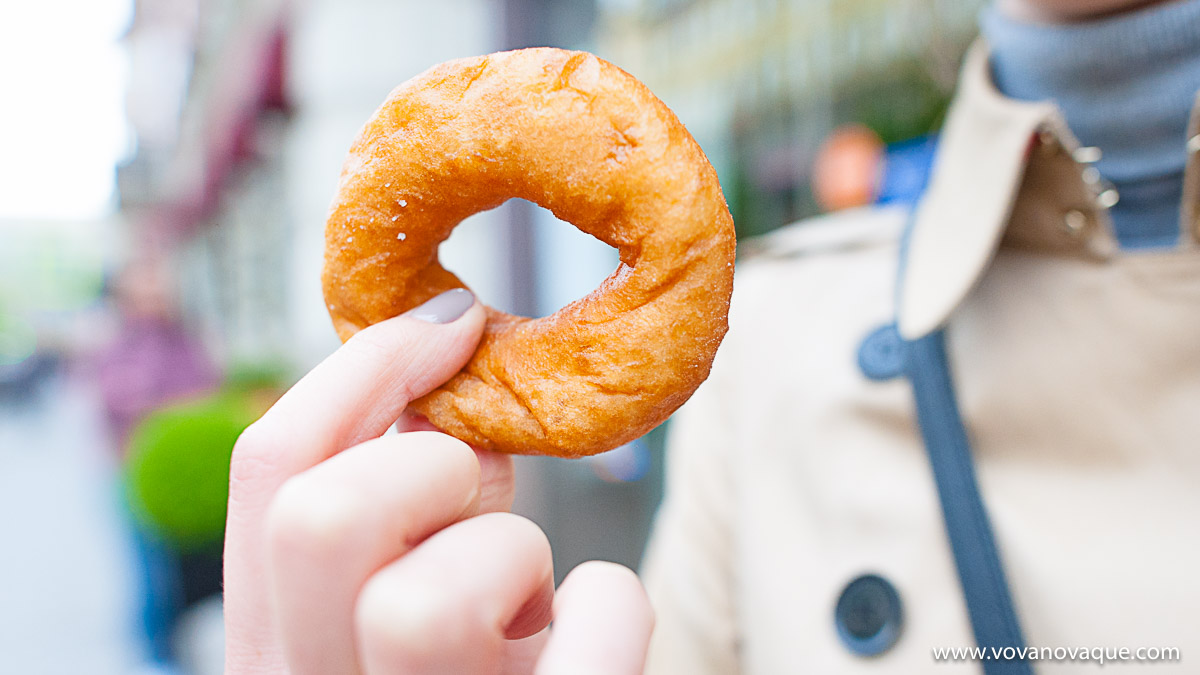 Today St Petersburg has a great variety of restaurants and cafes of all kinds. But there are still places, which go under back to USSR sign. One of them is Pyshechnaya at Bolshaya Konushennaya 25. Make sure you queue to get a portion of delicious donuts with "coffee".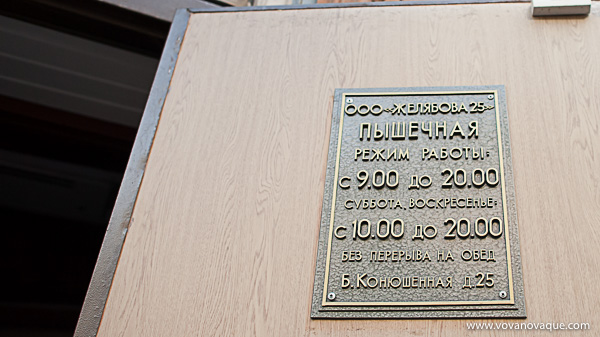 The tradition of eating donuts in Petersburg begins from 1930. That was the time when lots of small shops opened to provide customers with tasty pyshki. It has always been quite a cheap and fast food, which made it so popular and put it into the list of to eat things for tourists.
Keeping traditions
The shop we go to with you today sold the first donut in 1958. Since that times either the recipe and interiors remained the same. If you travel to Russia for the first time, this is the right place where to see how people ate in the times of USSR.
What to eat in Pyshechnaya?
The menu of pyshechnaya is quite simple: donuts and coffee. But get ready to have no choice of coffee. It is made in a very classic to soviet times way. Ingredients are quite usual: coffee, water, milk. But the way the make is very interesting. I am sure you will like it!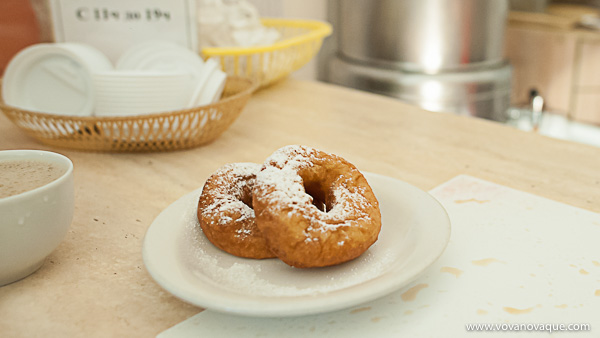 I recommend taking a set of 5 donuts with coffee. Together it makes 100 Roubles, which for today is 1,5 Euro. Imagine yourself eating like that in Europe or the USA? But locals I met in the line (it took us about 15 minutes to buy pyshki) that these days they changed the size of donuts and taste. Nevertheless for me personally it was an amazing experience. Just the same as it was with donuts in Wroclaw.
Visitors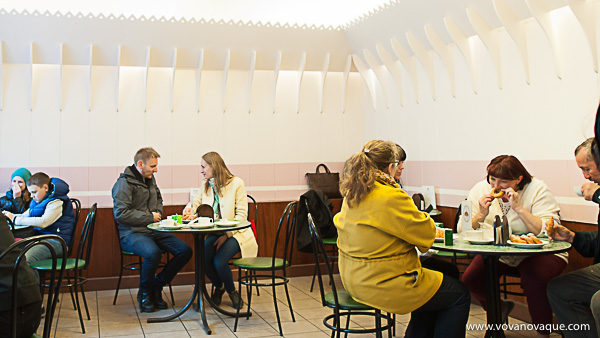 Among the visitors you can see a lot of kids going back after school, pensioners having a lot of time to spend there and remember old times, but also people in suits rushing from meeting to meeting and of course tourists. By the way, if your plan for a visit to St. Petersburg is not yet built, don't worry. There is a special document, that doesn't allow change anything in this place! So pyshechnaya will be waiting for you.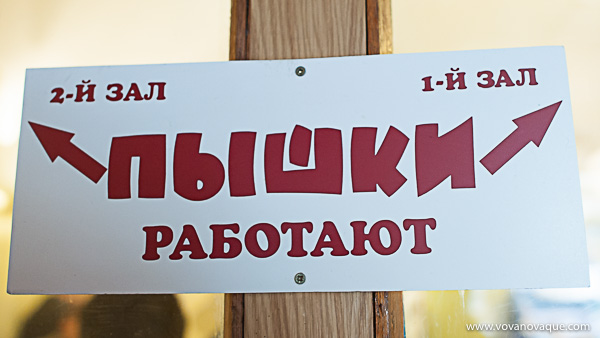 General information:
Address: ul Bolshaya Konushennaya 25;
Telephone: +78123140868
Open: 9 a.m. – 8 p.m.
So far this is most local place I have been to in Saint Petersburg. Pyshechnaya really took my heart and made me want to come back there again and again: to stay in line and chat with locals, to plunge into the atmosphere of old time and to eat tasty donuts.