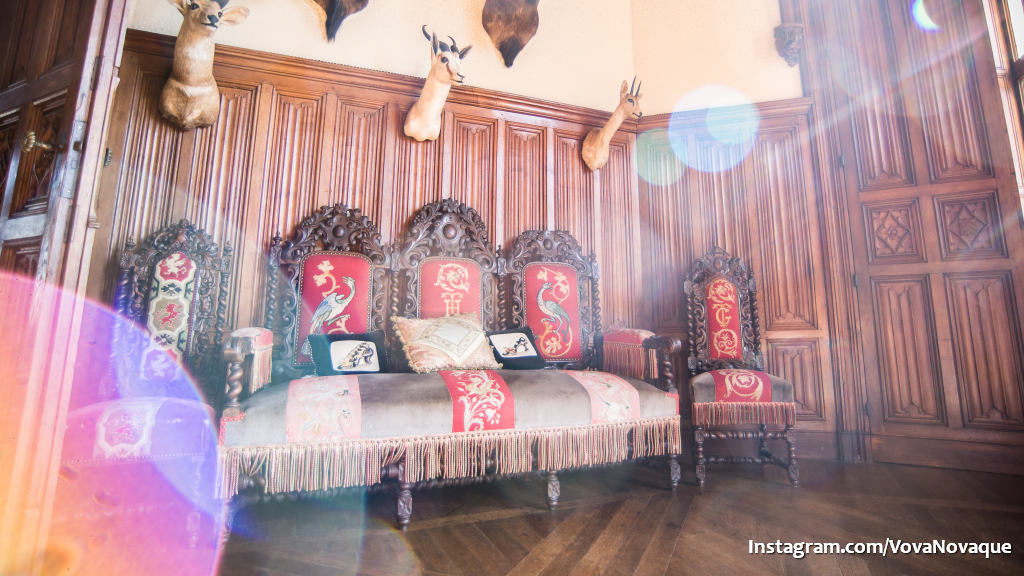 Chateau Challain is a perfect venue in France for a destination wedding, elopement or anniversary. It also a good place to sleep for 1-2 night if you travel through France and Loire Valley. I have been there several times and every visit was like a fairy-tale. Because this is the place where your dreams come true.
Chateaus in France
France is a land of Chateaus and castles. Kings and leaders of the nation used to build huge constructions to defend themselves from invasion. These were the castle. But also they needed good venues for parties. And of such a party places used to be Chateaus is Loire Valley. By the way the Loire Valley is a part of UNECSO World Heritage Sites listing.
In France Loire Valley is know as a agricultural land: with vineyards, cherry orchards, field of asparagus and artichokes
Who runs Chateau Challain
One day I was lucky to get acquainted with the Cynthia Nicolson, an American lady running Chateau Challain. Frankly speaking it was my first time in this part of France and no need to say how excited I was to be invited to such an amazing palace. The Chateau is hidden between ancient fir-trees in a small village some 30 minutes from Angers. But the biggest nearby city is Nantes.
You need to remember both the cities, because to Angers you arrive by train from Paris. And in Nantes there is an airport.
Interiors
I don't know how many times I uttered and whispered «Wow!» when walking through the interiors for the first time. Chateau Challain was like a museum. But the museum with an attendant who me to spend a night in the museum. Believe me, I was even afraid to touch things around, especially under supervision of Zeus — local German shepherd.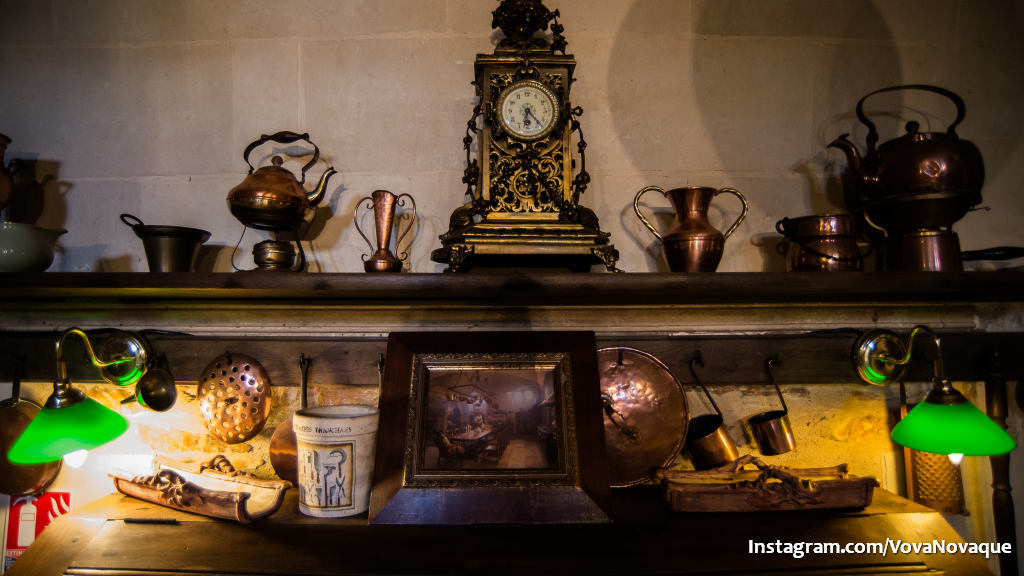 It was night when I arrived and the other guests were sleeping. Cynthia invited me to the kitchen. Leaping ahead, the kitchen is my favorite room in the Chateau.
By the way it was a business visit to Cynthia. Together with my colleagues we were shooting in the Chateau an elopement of a very beautiful couple. I was so inspired with fantastic interiors and exteriors, the soul and Cynthia herself, that we decided to make a present for Chateau Challain.
Room and halls
All the rooms are furnished with authentic furniture and decorated in the style of past years. It really looks like a museum, but the one where you are allowed to touch, to walk, to enter any room, to take pictures and totally enjoy every single detail. Cynthia and her team managed to create an ambiance that is absolutely unique. I've never seen such a place combining amazing interiors with opportunity to sleep and live in.
Chateau is a home so you are sure to feel at home
Prices for bed and breakfast in Chateau Challain
During the year tourists traveling through Loire Valley stop in Chateau Challain for bed and breakfast. The prices for a night in a king-size bed is about 200-250 Euros with morning meal included. This is just a perfect opportunity to spend a romantic night in real French castle.
Check out the availability, dates and rates for booking a roon here. But mind that during high season (from April to October) on the weekends the place is almost totally booked for weddings, elopements, birthdays and other events.
Breakfast
Every morning all the guests meet in the kitchen to have breakfast. Sleepy and easy talks during breakfast turn everyone for an amazing day. Common table and almost self service unite the guest of the Chateau.
History
After the breakfast it is nice to walk around Chateau Challain and to learn its history. According to the general plan, which Cynthia was following while reconstruction, there are:
360 windows – one for each day;
12 lucarnes – one for each month;
54 fireplaces – one for each week;
4 towers – one for each season.
The crew can arrange a bike or horse ride for visitors. The territory around the Chateau is all in your disposal. In the evening it is possible to have a BBQ in the open air. There is a place to play petanque — traditional French game. There is also a big library with a collection of ancient books. Make yourself comfortable by the fireplace and learn new facts, enjoy new stories or participate in a battle.
Events and weddings in Chateau Challain
As I've mentioned above, this palace is mostly used for events. Weddings and elopements take place there every week. Brides from all over the world find Chateau Challain as an appropriate and fairy-tale location for a destination wedding ceremony.
It is impossible for foreigners to have an official wedding registration. Therefore they arrange an elopement or a symbolic ceremony. The biggest emphasis is made on party and gastronomic dinner. Michelin chefs are welcome and very often guests of Chateau Challain.
They adopt the menu according to the needs and preferences of guests. I was lucky to taste one of such menus and must say it was super delicious.
The number of guests that can comfortably stay in Chateau Challain is about 35 people, but within short period of time this number will be doubled. In 2017 they finish renovation of the last floor. In case you plan a big wedding, some of the guests can be checked-in in nearby hotel or apartments. All these questions can be discussed directly with Cynthia.
Prices
Of course such a place can't be cheap to rent and organize an event, but ever Euro spent is worth its price. Have a look at the gorgeous French castle wedding planned by Chynthia few years ago. Every detail was carefully though over and ever guest was happy to be invited to such an event.
There are several packages, depending on the number of people you are going to invite. If it is elopement just for two, the lowest budget for a ceremony with dinner start from 5000 Euros. Things included into the prices should be discussed in advance. Such options are possible in off season and on week days.
The packages for castle French wedding in Chateau Challain with guest start from 20 000 Euros and stretch up to the limit of your fantasies. Depending on number of people and entertainment, number of nights and the way you plan dine growth the total check. To get precise calculations you need to have in mind the following information: dates, number of guests and number of nights to stay in the Chateau. Send all this details to mail@vovanovaque.com and I will provide you with further information.
How to get to Chateau Challain?
The nearest airport is located in Nantes, so you can find flight to the local airport. After the arrival you rent a car or contact the Cynthia or me and sending information about time of arrival, number of people. There will a transfer organized for you.
Remember that Chateau Challain is quite a popular place from April till late October. Therefore if you are planning a destination wedding of elopement in France, check the dates in advance. In case you need any advice or help with booking or requesting the Chateau wedding in France, feel free to share your question with me at mail@vovanovaque.com My travel and planning experience is wide and we are old friends with Cynthia.