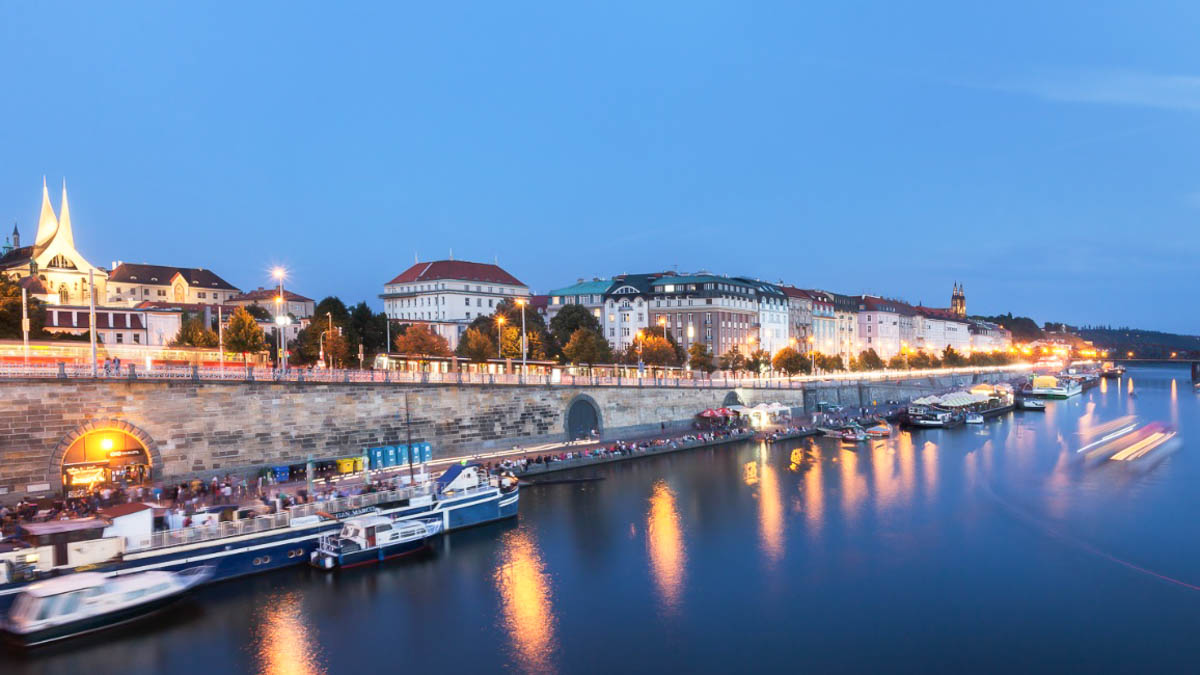 When going to the Czech capital, more and more tourists wonder about the places locals like. In such a way it is easier to find out how the city lives besides attractions and sights. That is why in this article we will speak about one famous hangout spot – Naplavka in Prague.
What is it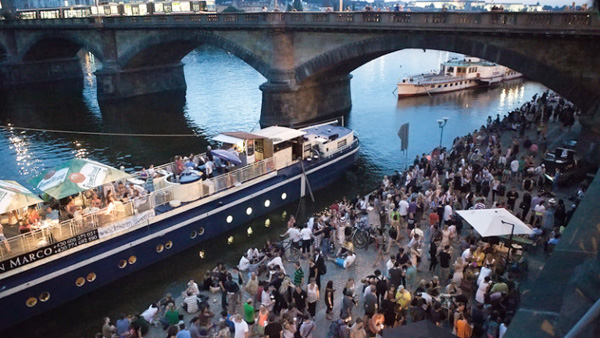 For Czechs, Naplavka is a special place with unique color and feeling. It is situated on the bank of the Vltava River and stretches from Dancing House to Vysehrad. Both local residents and tourists like this place and do not miss the opportunity to visit it. The overall atmosphere is positive, relaxed and friendly, which makes it a great place to meet new people or spend time with family and friends.
From spring to autumn Naplavka in Prague lives a bright life. Here you will find various stalls with street food, cozy cafes and bars. People come here just to relax and to look at the beautiful sunset. Also, there you will find musicians performing live music, artists and various circus performances. Every weekend people come here on the farmers market to buy fresh vegetables, fruits, cheeses, bread, fish and sweets.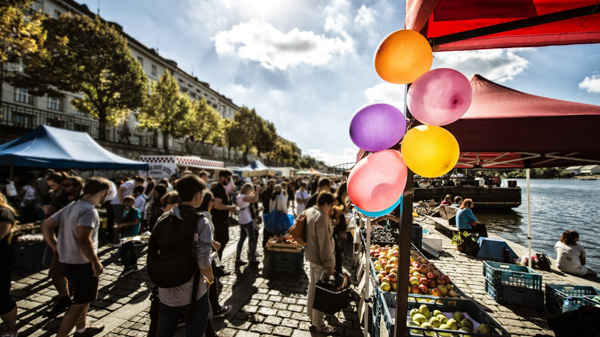 In addition,  among youth Naplavka in Prague became a famous hangout spot. That is for the following reason: 1 kilometer of space with open concert areas and bars, barges and ships, clubs and cafes.
Modern touch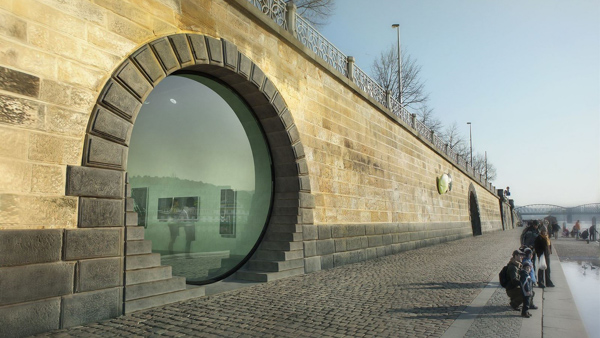 As Naplavka in Prague is highly popular, the city's authorities decided to make it better. They are going to reconstruct it by adding modern look with galleries and cafes in the coastal wall from Výtoň to Dancing House. Moreover, it will get underwater WC's, free Wi-Fi, more benches and new, a kind of futuristic look. Sounds interesting, doesn't it?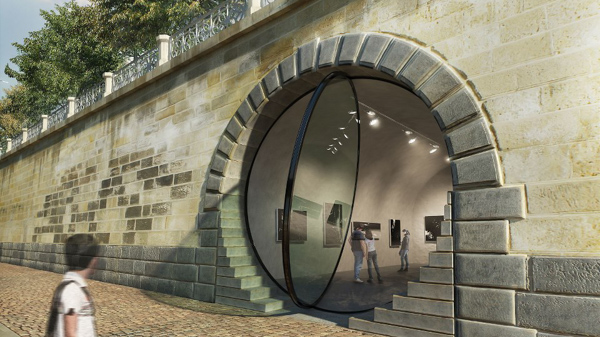 Looking at these photos it is clear that such design will make Naplavka even more popular and will attract more cultural events. That is why you should definitely write it down into your to-do list during a visit to Prague!
What to do
Well, the first thing to mention here is street food and various drinks. You can take an advantage of slow walk and try tasty dishes of national and international cuisine. To accompany it you can try many of the famous Czech beer brands as well as craft beer and wine. And this is not all, as very often there are various concerts, live music and theatrical performances take place.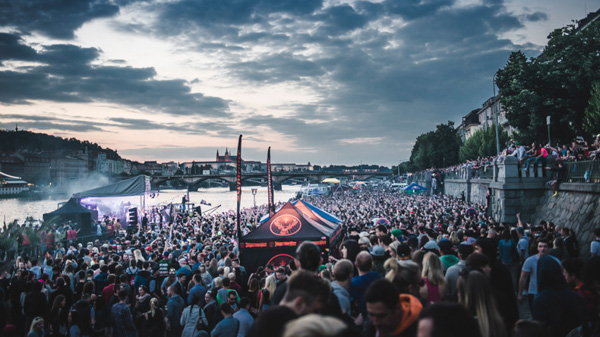 If you want to try something special or spend a romantic evening, you can visit one of the docked restaurant boats. Besides, there you can also rent small boats and spend time on the river, far from the crowds of tourists and locals.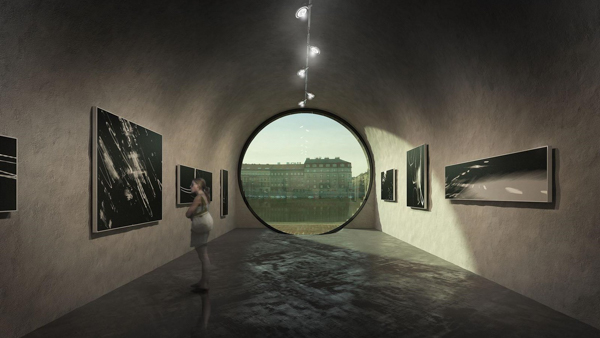 But if you want to find out how to do it like locals, then you should take a beer or wine, sit on the edge of the riverbank and enjoy the time. The secret is quite simple. Another thing locals love to do here is sport. The bank has paths for bikes and runners, so if you have stayed in one of the hotels near Old Town you can join them!
Farmers and flea markets
As we have mentioned above, every Saturday Naplavka in Prague turns into one of the best markets in Prague. The vendors sell fresh vegetables, fruits, cheeses, fish, sweets as well as street food and local delicacies.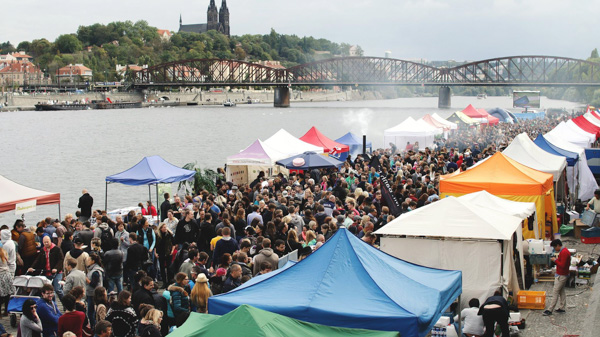 If you want to buy something more interesting, so there operates flea market on the boat where jewelry, old watches, as well as vintage clothes, bags, household items, interior and décor elements, books, vinyl records or unusual things are sold.
The market works each Saturday until December 22nd from 8 a.m. to 2 p.m.
How to get
There are three the most common options of how to get to Naplavka in Prague: by tram, by metro and by foot.
Choosing the first variant, take the trams No. 3, 4, 7, 10, 14, 16, 17, or 21 from Wenceslas Square or Old Town and get off at Palackeho Náměstí stop. Going by metro, the closest station is Karlovo Náměstí which is two stops from Wenceslas Square.
And if you want to enjoy the time and discover more of Prague you can take a direction to Dancing House in Prague 2 and go along the river.
Address: Rašínovo nábřeží, Praha 2 – Nové Město.
Naplavka in Prague review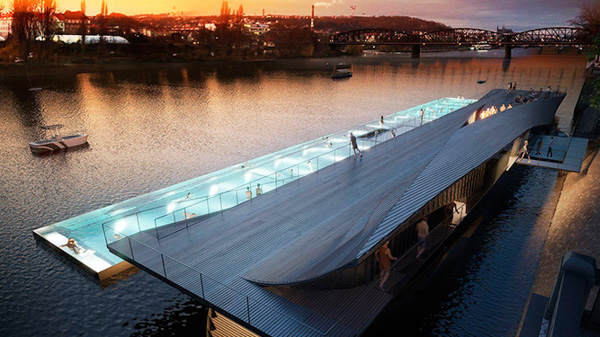 Here you will definitely get new emotions and get acquainted with Prague from another side. As you can see the place represents its own color, which makes it really famous. Share with us your reviews and thoughts about it in the comments below. Have you already been here?
In a case you want to find more interesting places and get exciting experience, we offer tours with a local guide. Take the most out of the time being in Prague!