I need to confess: I love to eat. Food is one of my passions and I can not and will not do anything about it. In every new city I visit farmers market. In Rome such a place is Mercato di Campagna Amica del Circo Massimo.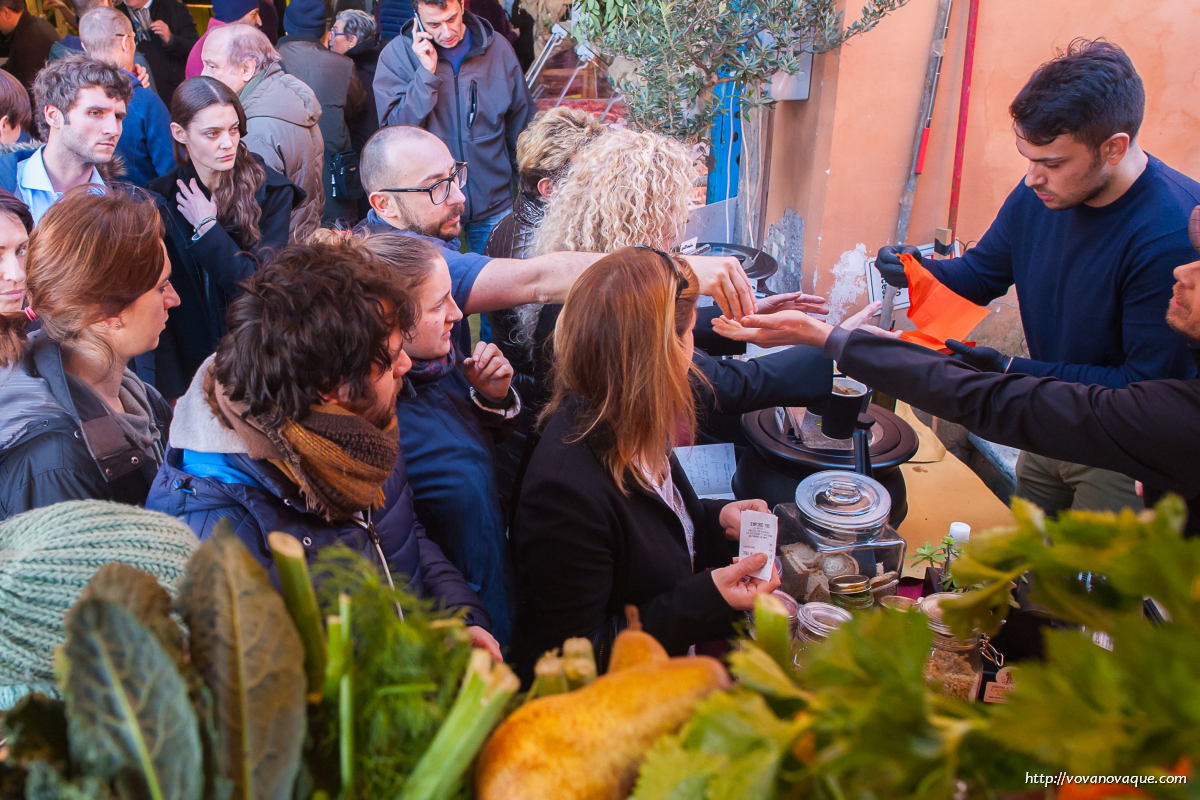 Mercato di Campagna Amica del Circo Massimo — real Italian food market
After my visit to fish market in Trapani I though that I know at least something about Italian food. But it was just a thought with no reason. My eyes opened wide after some hours spent in Mercato di Campagna Amica del Circo Massimo in Rome. It was experience that changed my view towards Italian food markets.
From the name of the article I hope you understood that all the products sold in the market are made by local farmers. They work 5 days a week to make tasty and fresh specialities and get together on the weekend to share the results with Romans and guests of the city. But to tell the truth, most of the people I saw were locals. May be tourists were too busy at Portf Portese — biggest flea market in Italy.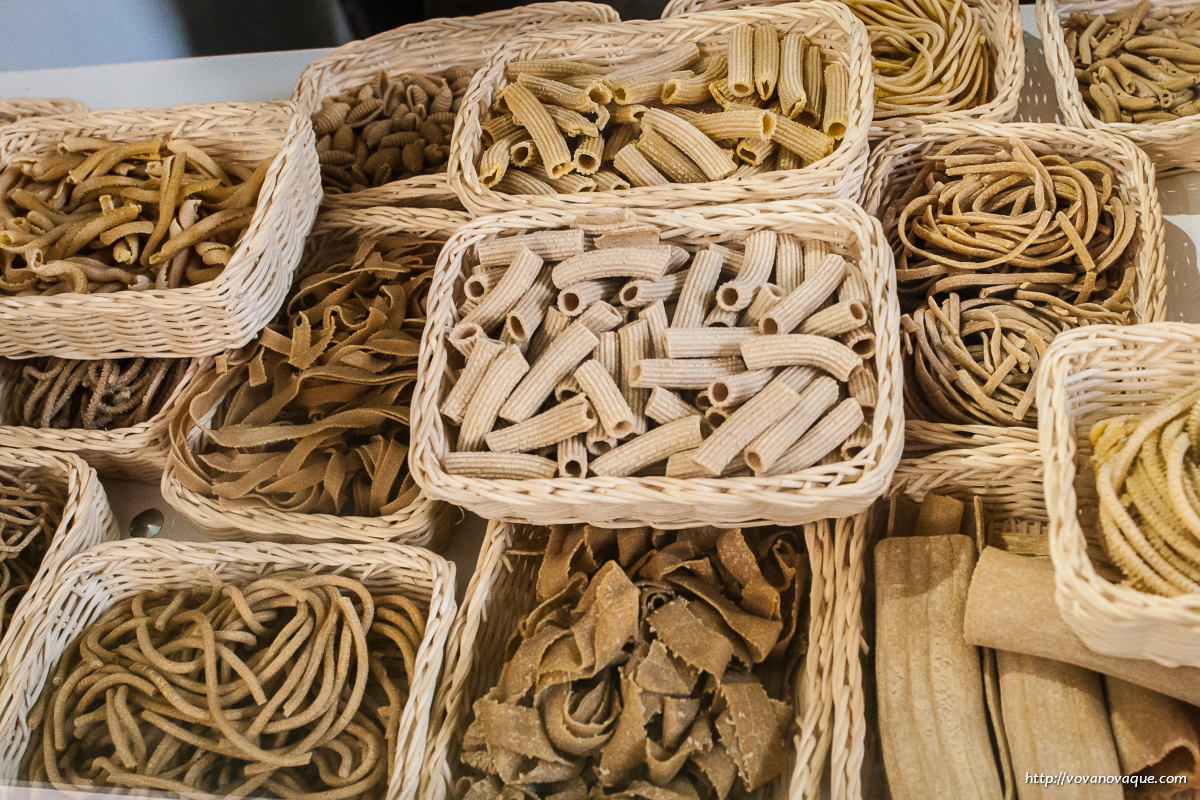 What to buy at Mercato di Campagna
The choice of products in Mercato di Campagna Amica del Circo Massimo is great: meat, fish, bread, fuits and vegetables, cheeses, pastry, vines, olive oil, vines, beers, sausages, more cheese, pasta, grain, a bit more vine and olive oil, truffles.
If you know what puzzle of ingredients you need make for you dinner or lunch, you are sure to find them in this market. Provided you speak Italian. Very few of the farmers speak English. But all of them absolutely understand the language of gestures.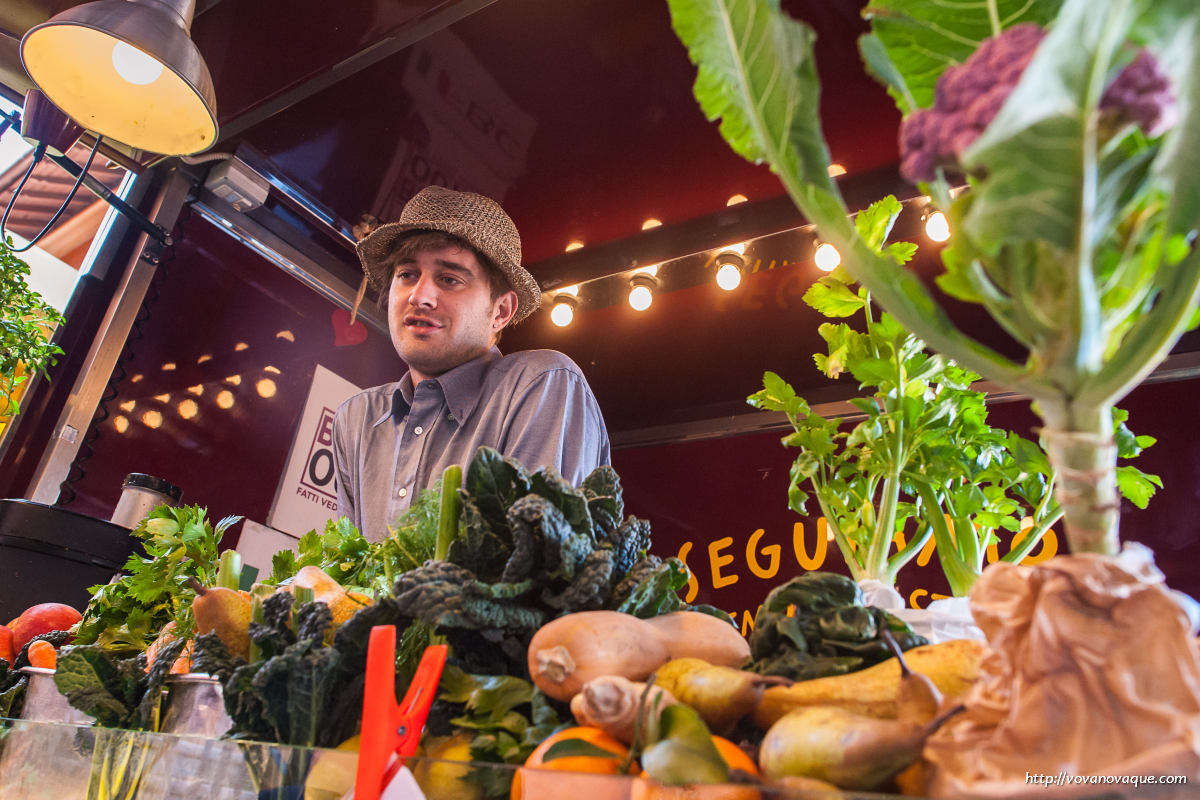 I was lucky to go the Mercato di Campagna Amica del Circo Massimo with my Italian friend Jackomo. He is from Napoli and runs a cosy bistro in Trastevere. We were celebrating New Year 2016 together.
Have a look at the pictures (click a photo): 
This market is known for very high quality products. Everything is made with soul and heart. Therefore it is popular with locals. Some families we met there told us, that they buy all the food for a week. And they have been doing this kind of shopping for quite a long time. They love cheese, meat, fresh vegetable and generally the ambiance of the Mercato di Campagna Amica del Circo Massimo.
Can I taste things?
My number one or better to say as Romans say "numero uno" in this market is fried ricotta. This is just something incredible. It is a very tender cheese a bit fried from up and down. I do not know how they make it, but I my stomach adores it. The taste is absolutely fantastic. Look at he picture, remember and mark it with "Wanted" label in your bucket list for Rome.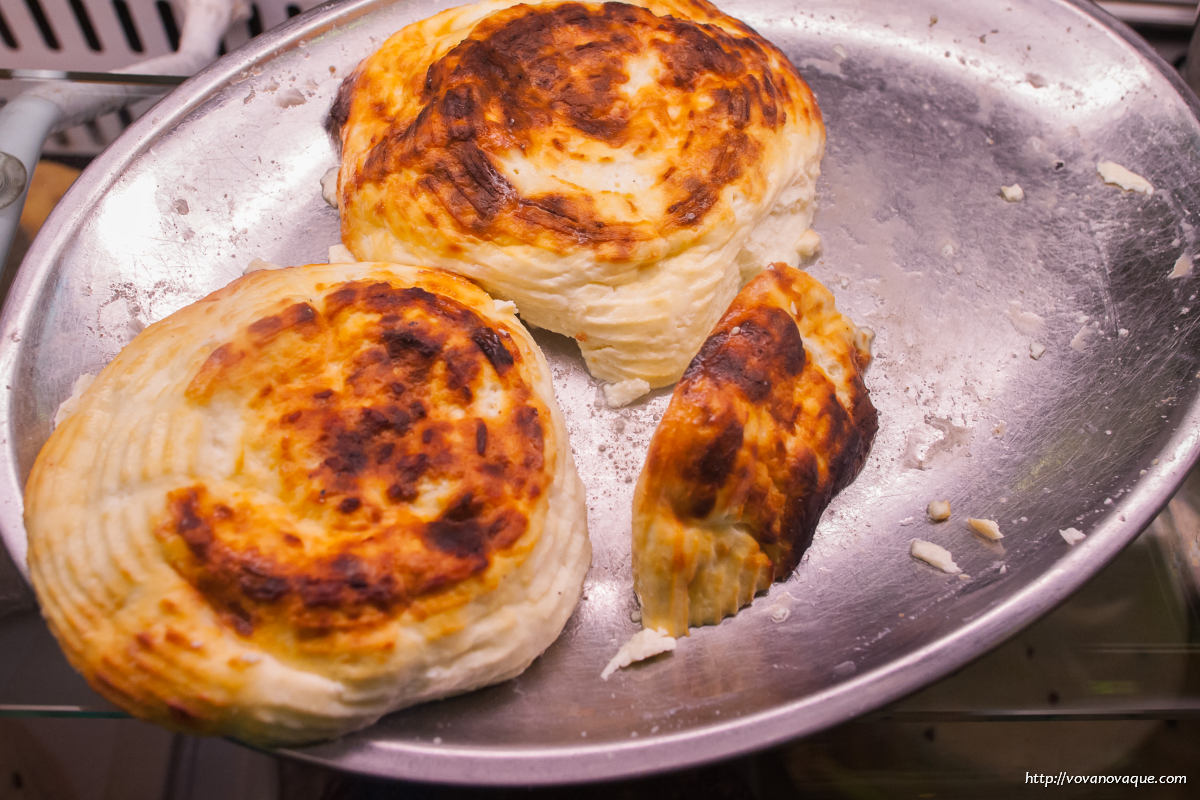 Also I bought number of tiny cans with various creams, analogs of world known Nutela. I liked some of the jams, salami, pancetta and kinds of olive oil. The latter you can try with small cubes of bread on every table where they sell oil.
Fish and meat are very fresh and the choice is also big, though there is only one spot for fish and one for raw meat.
Open air restaurant
At the opposite gate from the entrance one can find an open air self served restaurant. All the dishes are made of the products one can buy at the market. It is tasty, cheap and comfortable. After shopping it is so nice to relax and try something tasty, to have a gals of vine and to speak to someone.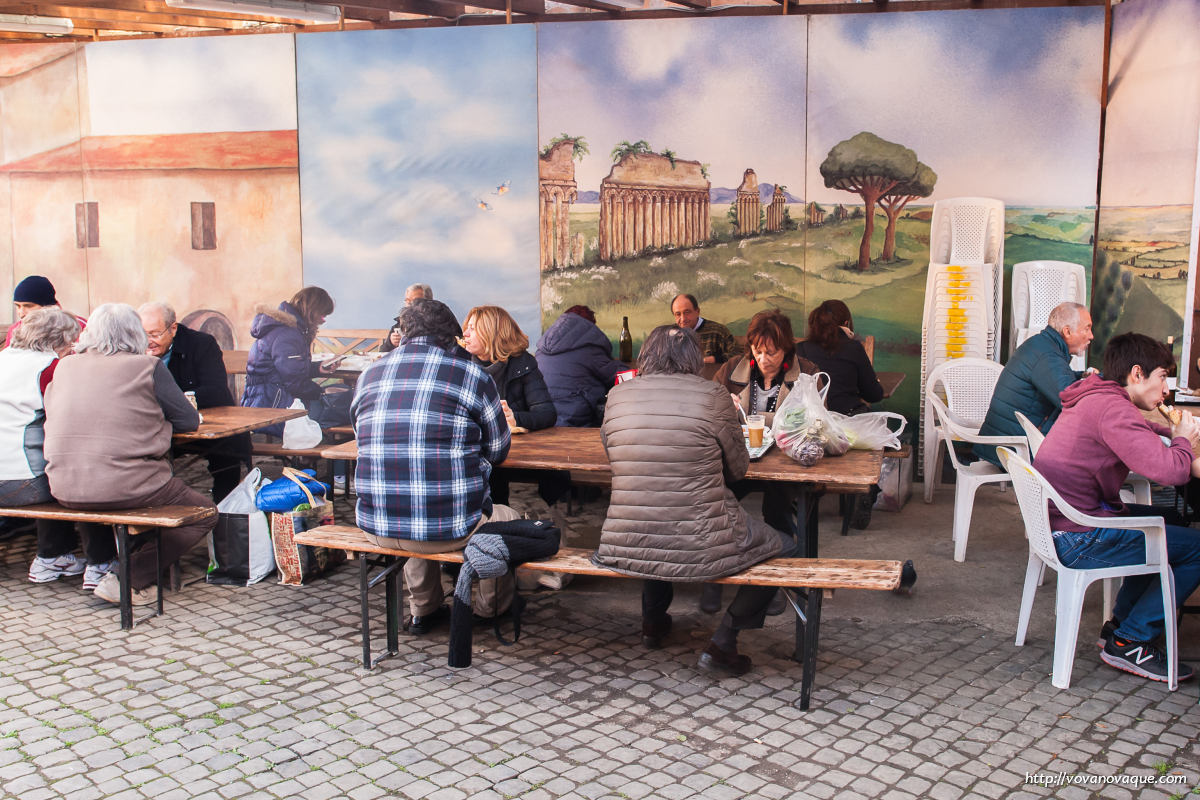 This is Jackomo (to the left) and our new friend working on Vegan food store in Italy (to the right).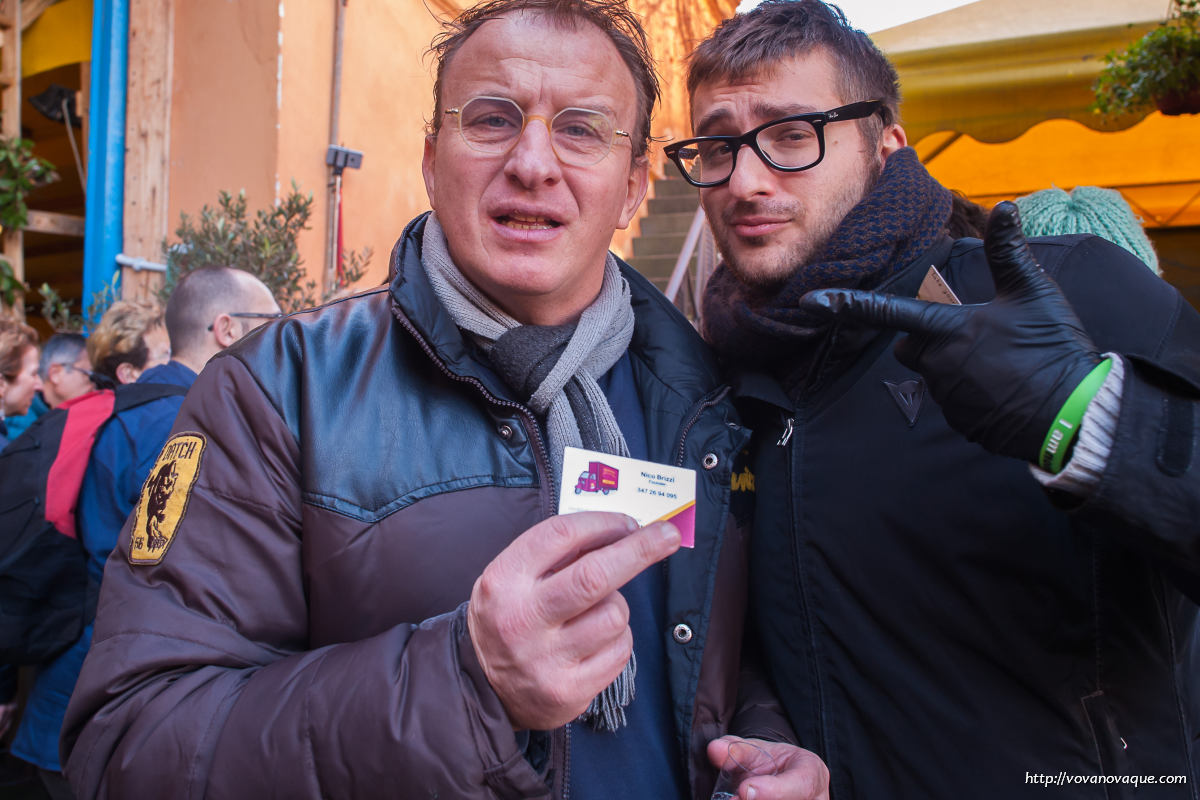 They have several menus which include cold or hot dishes, vine or water. People choose what they would like to try, speak to the chef, ask about the recipes. To feel Rome and its culture you have to visit Mercato di Campagna Amica del Circo Massimo.
Prices
All the prices at the market are very reasonable. Buying things from the very first hands make the them cheaper than in shops. Moreover if you take more than 2-3 items from one farmer, ask for a discount.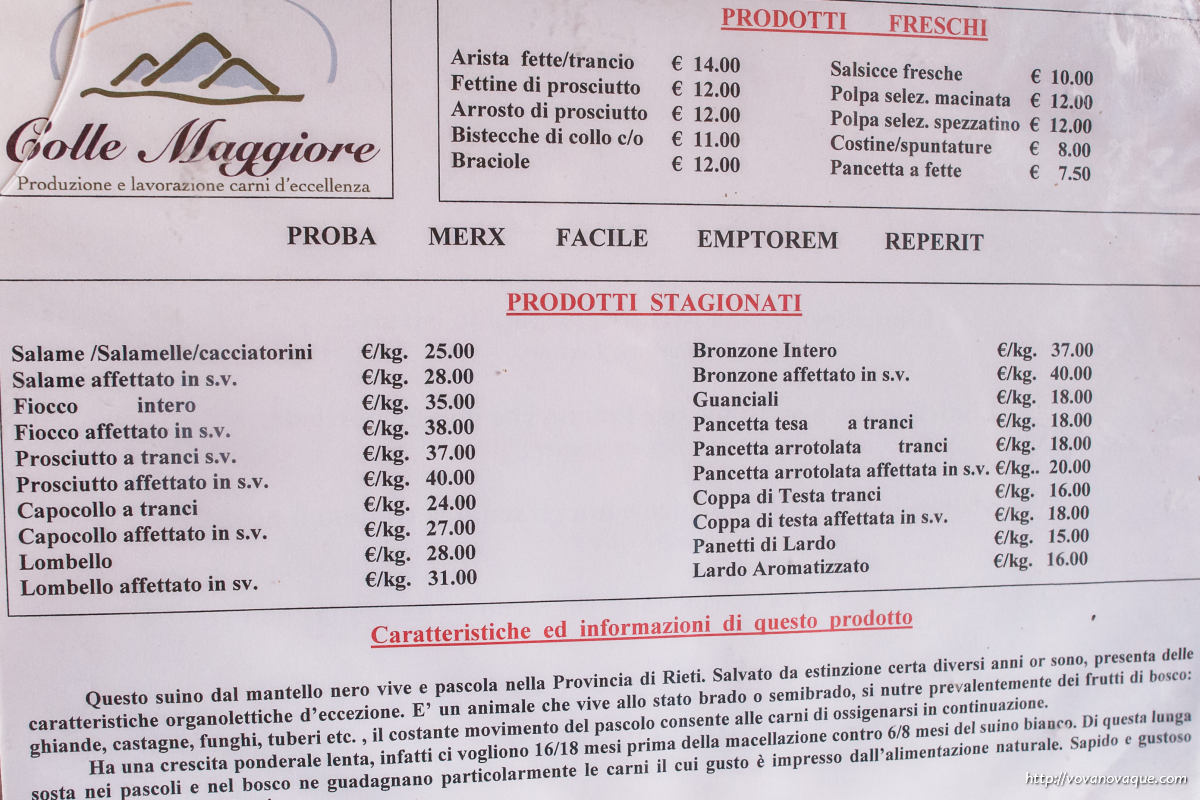 Mind, that it is absolutely not obligatory to spend much money. As mentioned above you can try, look, speak and totally enjoy the atmosphere of a real Italian farmers market.
Information
Open: Saturdays (9am-6pm) and Sundays (9am-4pm);
Closed: in July and August;
Entrance fee: free;
Official page: http://www.mercatocircomassimo.it (quite useless);
Address: Via di San Teodoro 74;
Name: Mercato di Campagna Amica del Circo Massimo.