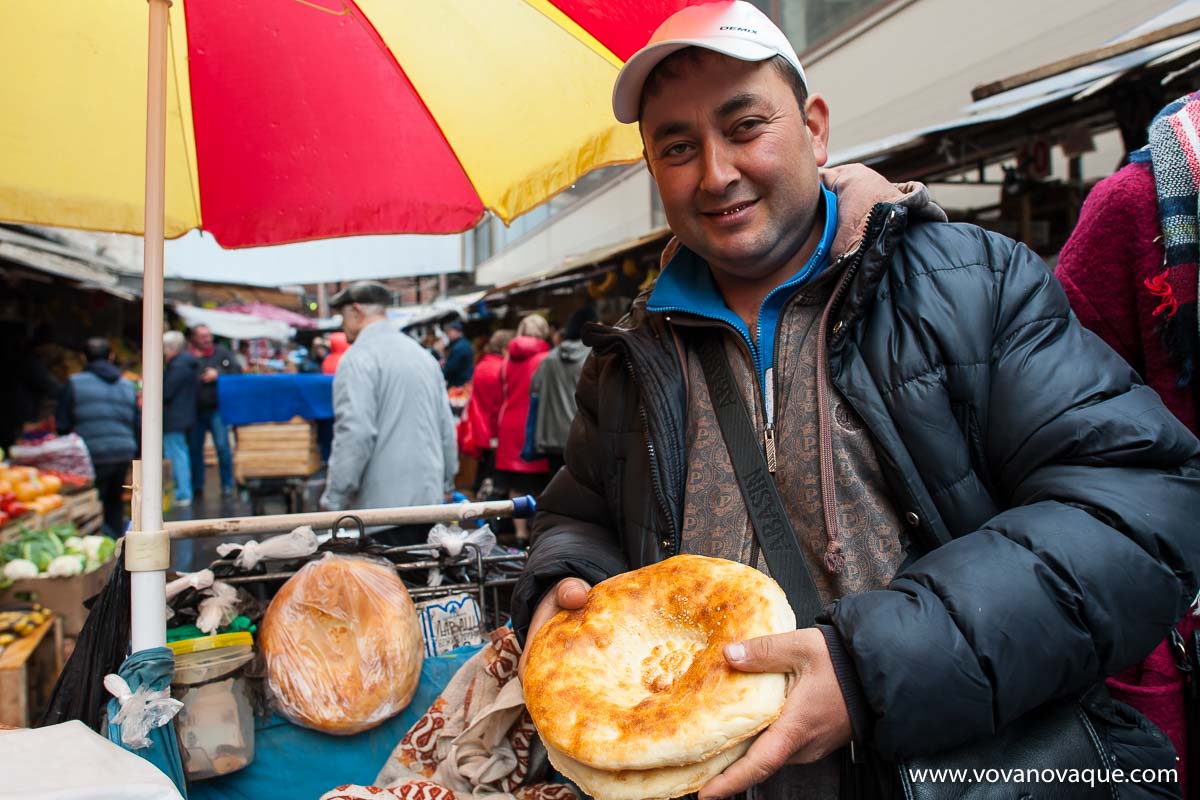 After many trips I made to different cities and countries, I made one important conclusion: market is the reflection of the society, the place where to see locals. Therefore on the trip to the Northern capital of Russia I decided to visit Sennoy market in Saint Petersburg. And it was good!
From the early 90th markets in big Russian cities got informal status of "a city within a city". Sennoy market is a pretty bright example of this phenomenon. They have their own rules, heads and regulations. After you enter the tall iron gate you get into a new world. Daily about 50 000 people go for shopping to the market and buy meat, vegetables, fruit and clothes. Let's have closer look at the goods and people.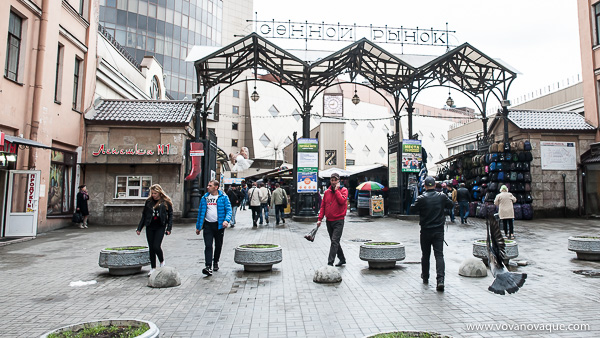 What to buy?
Since the market is located in the very city centre it is popular mostly with locals, but tourists sometimes also come there. Though I speak Russian, the sellers could easily see in me a tourist, because of my camera and excited eyes. They were offering things to taste, to look closer and of course to buy. Frankly speaking at first I didn't feel very safe there.
Pickled vegetables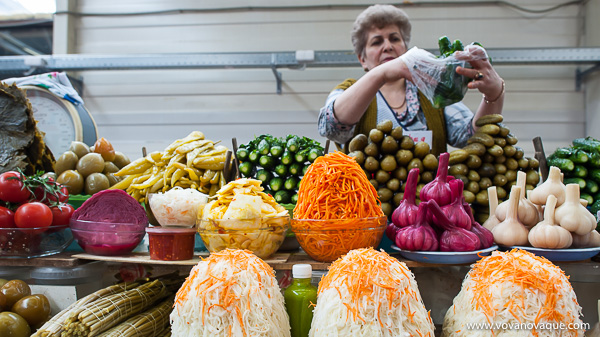 The first thing we bought, or better to say, they sold us, were the pickles. Oh my Stomach, how tasty, crispy and juicy are the Russian pickles: cucumber, garlic, cabbage, tomatoes. They know how to pickle anything. The lady in the picture is the best selling person I have ever seen in my life. She attracts you with samples to taste, she keeps you with more samples to taste and within a minute you already hold in hands a huge bag of pickled vegetables.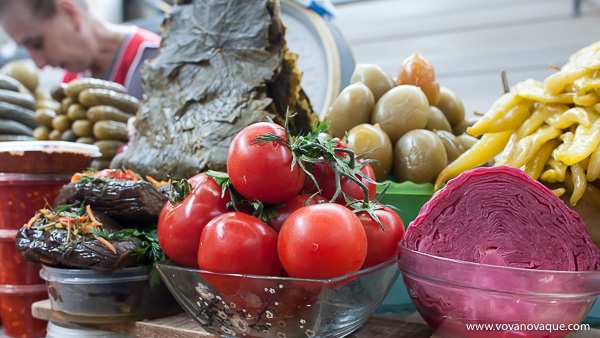 Fish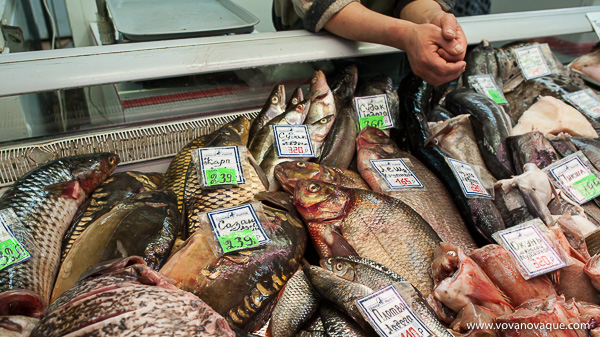 I was pretty surprised to see in Sennoy market in St. Petersburg so big choice of fish. Of course it is not as in Trapani fish market. But unfortunately they didn't have a very popular kind of fish with cucumber taste. The name of this special for Saint Petersburg fish is hard to pronounce — Korushka. In the middle «U» should be pronounced like «You». To taste this fish is as important as to eat Pyshki or to see the opening bridges.
Fruit and Vegetables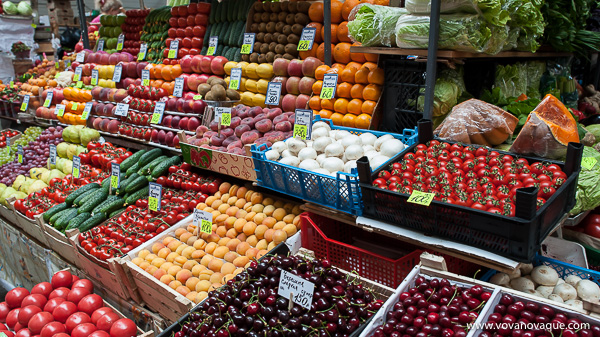 There is a huge choice of fruit and vegetables in Sennoy market. We bought sweet strawberry, juicy cherry and tomatoes with tomato taste. Most of the tradesmen are from the post soviet countries as Azerbaijan or Tajikistan. They welcome customers and loudly advertise the lowest prices, the best quality. There you can feel real market atmosphere. But!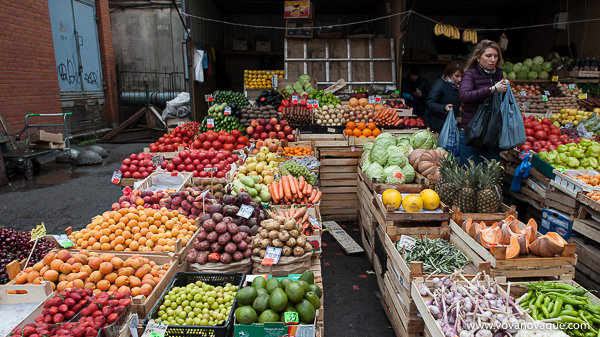 If you would like to buy anything, always watch what they put into the bag. There is kind of trick they make. The facade of the tent always look amazing: they put the best looking berries in front, but when you ask for a kilo of strawberries, they never give you these best looking ones, but smaller, greener, older.
Meat and Cheese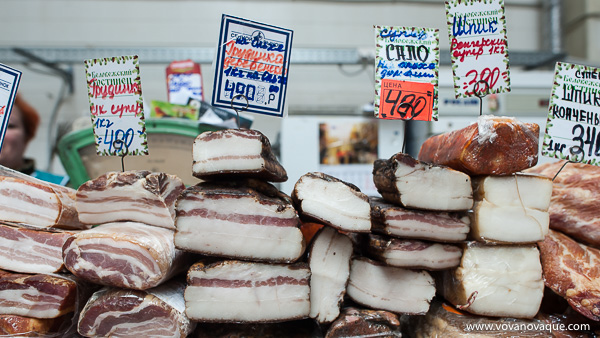 There is also a good choice of meat and diary products at the market. We didn't have time to cook at home and to experiment with home made cottage cheese or sauce cream. Though there were big lines of people buying meat and diary products. If you have never tasted it before, buy at Sennoy market salted or smoked pork fat. It is something amazing!
Cheating and pickpocketing at Sennoy Market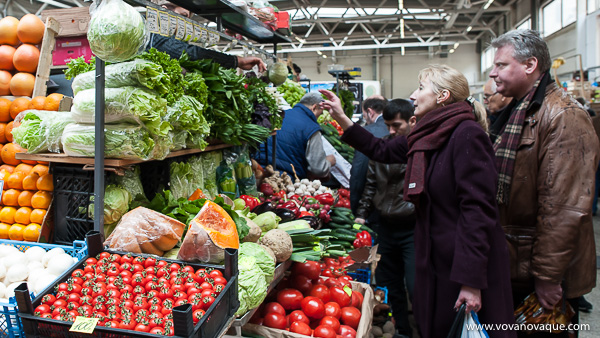 It is not a secret, that in any country a market is a place, where one need to be careful. Cases of cheating and pickpocketing happen everywhere and Sennoy market in Saint Petersburg is not an exception. Therefore make sure that all pockets are zipped, glasses, cameras and wallets hidden in the bags and your mind works well.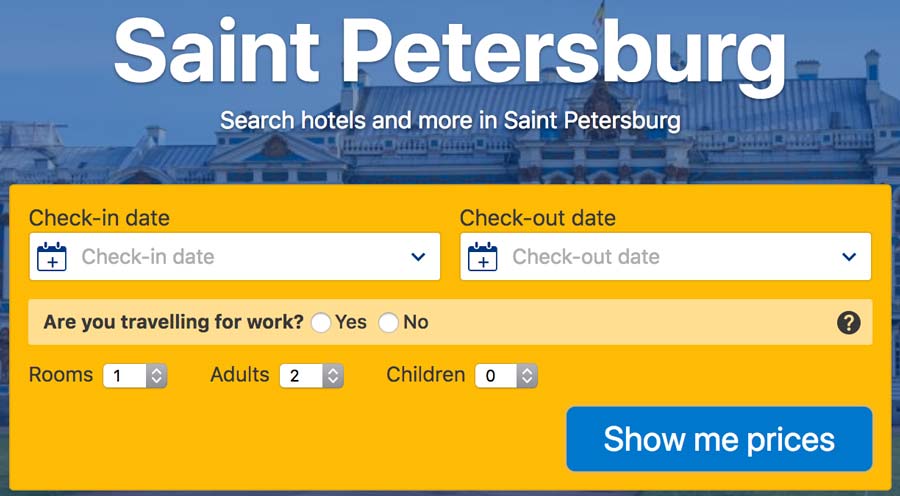 General information
Address: Moscow Avenue 4, Saint Petersburg, Russia;
Open: daily from 8 a.m. till 8 p.m.;
Currency: Roubles;
Metro: Sennaya square.
Review and how to get
The market is a nice place to go not only for shopping, but also for cultural discovery. Saint Petersburg is a very beautiful and well decorated city, but behind the walls there are so many interesting things that fully reflect local daily life. And one of the ways to discover it, is a visit to Sennoy market. To get to the market you can use metro or professional transfer, which is quite cheap and very comfortable.