Vrtba Garden in Prague or Vrtbovská zahrada as locals call it, is an amazing, but a very secret place, which I absolutely recommend to visit when in the Czech capital. In this article I will share my own impressions and the most interesting facts about the garden hidden behind the walls of Mala Strana in Prague. If you like calm gardens, red roofs and panoramic views, continue reading.
Vrtba Garden History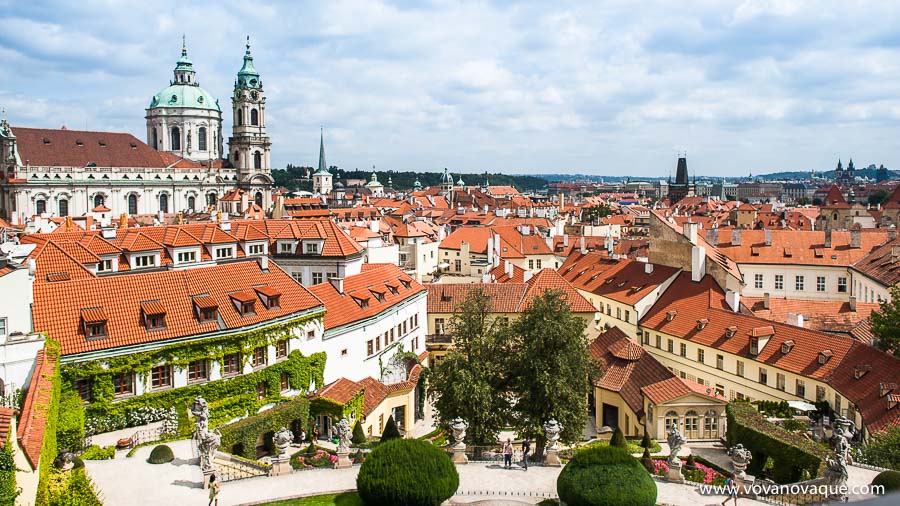 The history of this unique garden in Prague began in 1720 when the duke Jan Josef who owned the territories of modern Vrtba Garden decided to replace vineyards with a park. The task was quite complicated to fulfill because of the uneven and small territory. Though the team of architects, sculptures and painters were a success. These were František Maxmilián Kaňka, Matyáš Bernard Braun and Václav Vavřinec Reiner who created Vrtba garden in Prague.
Terraces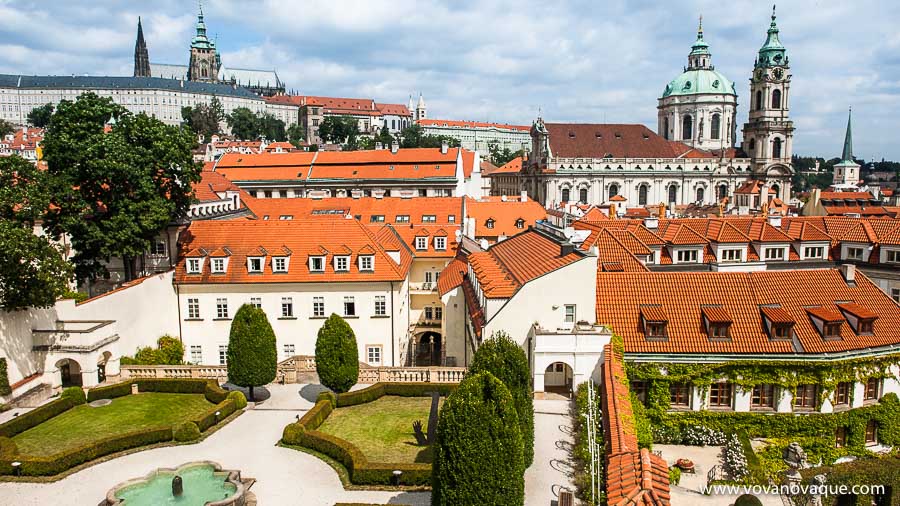 There are 4 floors in Vrtba Garden. The basement is right after the cash desk, where you have to buy tickets to enter the garden. In this terrace you can find Sala Terrena, aviary with birds, fountain with huge bushes of roses as a back ground.
Going up you will get to the terrace with a small pond with golden fish and benches to sit in the shadow of nicely cut trees. I would recommend to go further first to the very top of the garden and after the climb to come there for a relaxing pause.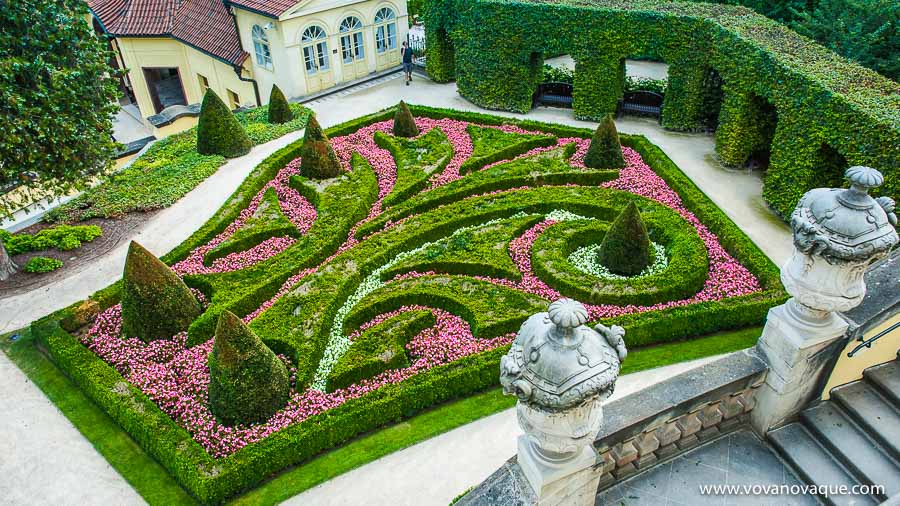 A huge staircase will lead you to the terrace with impressive sculptures and examples of landscape design. Every time I visit this garden either on my own or with a wedding photo shooting, I got impressed with the beauty of this place. Don't be in a rush and carefully study the views, the sculptures of Greek Gods and mythological creatures.
And as a cherry at the bottom of the cake is the observation deck at the very top of Vrtba Garden. There is another hill to conquer and a staircase to walk up in order to see the view worth millions of any currency you can imagine.
Weddings and other events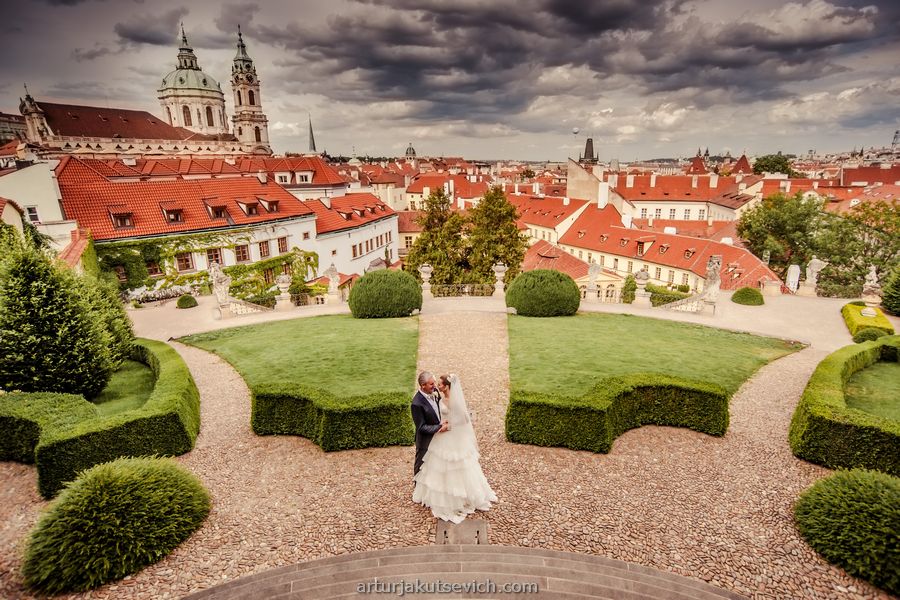 After the latest reconstruction of the garden, it is open for public in summer season. And not only visits are possible, but also you can rent the whole garden for your family event as a wedding for example. And I should say that Vrtba Garden is a very popular place with brides and grooms who plan their destination wedding in Prague. Depending on the number of guests and the budget of the couple, it can either a small elopement or an official registration with reception.
If you need any further information about hot to plan you big day in Prague, ask all the question in email to mail@vovanovaque.com
General information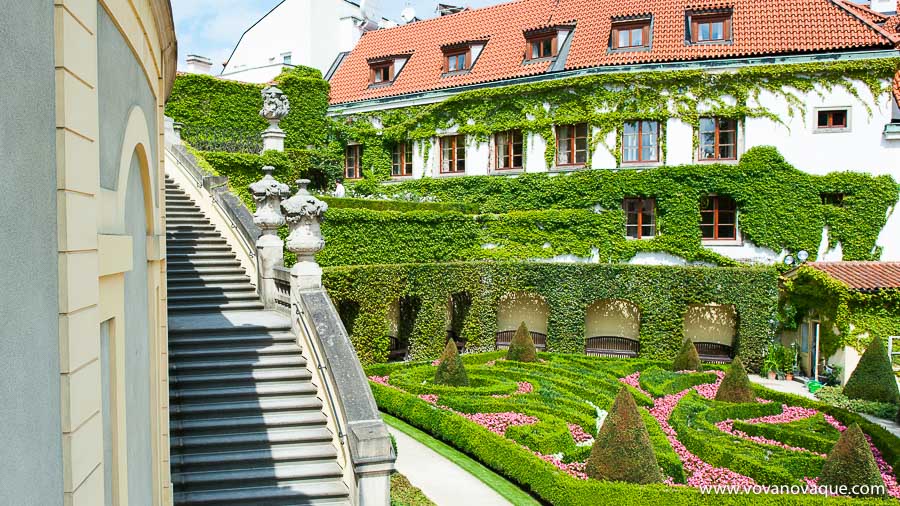 Vrtba garden is open for daily visits from April to October. The only exception is a private event such as wedding. In this case the garden is closed for visitors for the duration of the ceremony. Mind that usually big day take place on Fridays, Saturdays and Sundays and in the first half of the day.
There are usually not so many people and you can spend in the garden as much time as you wish. If it is a hot day, bring a bottle of water with you, because you will walk up the hill and thirst will come to you for sure.
Web: http://www.vrtbovska.cz/
Opening Hours: 10am to 7pm;
Address: Karmelitská 373/25, 118 00 Malá Strana;
Phone: +420 272 088 350
Admission:
Adults 65 CZK;
Children, students 55 CZK;
Family admission 180 CZK;
Season ticket 350 CZK.
How to find Vrtba Garden?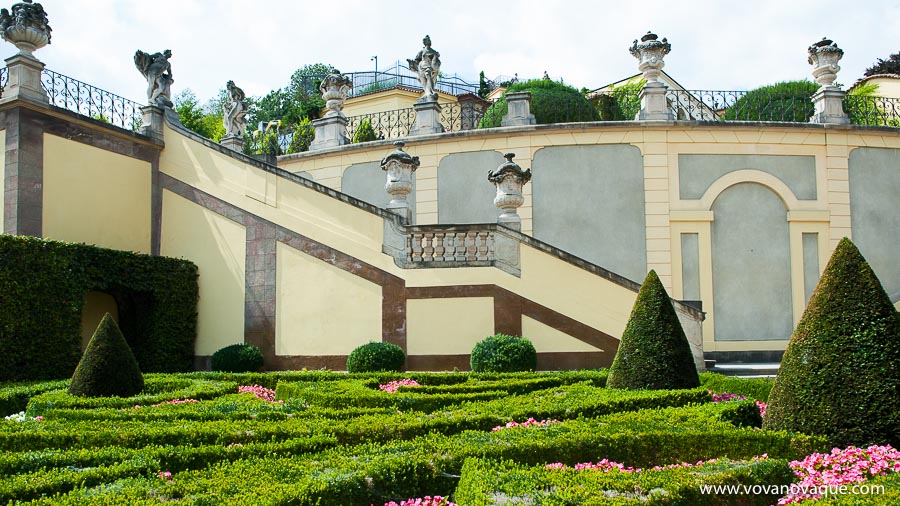 It is not an easy task to find Vrtba Garden in Prague. And I think that it is very good. There is almost no possibility for random people to visit this place. This feature helps to keep it a bit away from the crowds. Only the real travelers who research and read travel blogs put such places in into the bucket list for Prague.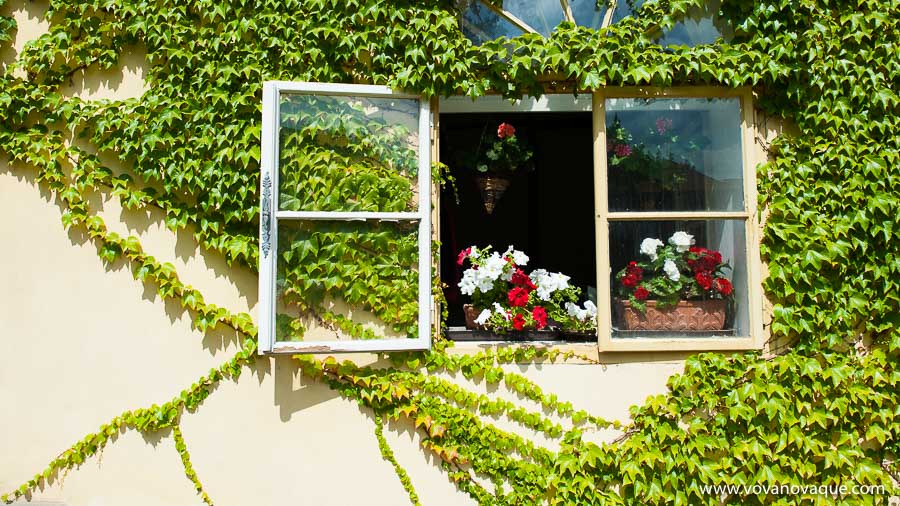 So I will give you step-by-step manual of how to get to the garden from Charles Bridge. First thing to do is to get to the bridge. After you cross it from Old Town to Direction of Mala Strana you follow the same straight street on the left side up to the first pedestrian cross. You carefully cross the street (there are tram lines) and turn left. Cross another road and the first arch leading to the yard will be your. And finally you will see the sign Vrtbovská zahrada. There you are!
I strongly encourage you to visit Vrtba Garnde and leave you comments and photos under this article. Also we will be pleased to share with you other amazing locations of Prague during our private tours, which you can book in advance for the date of your trip.