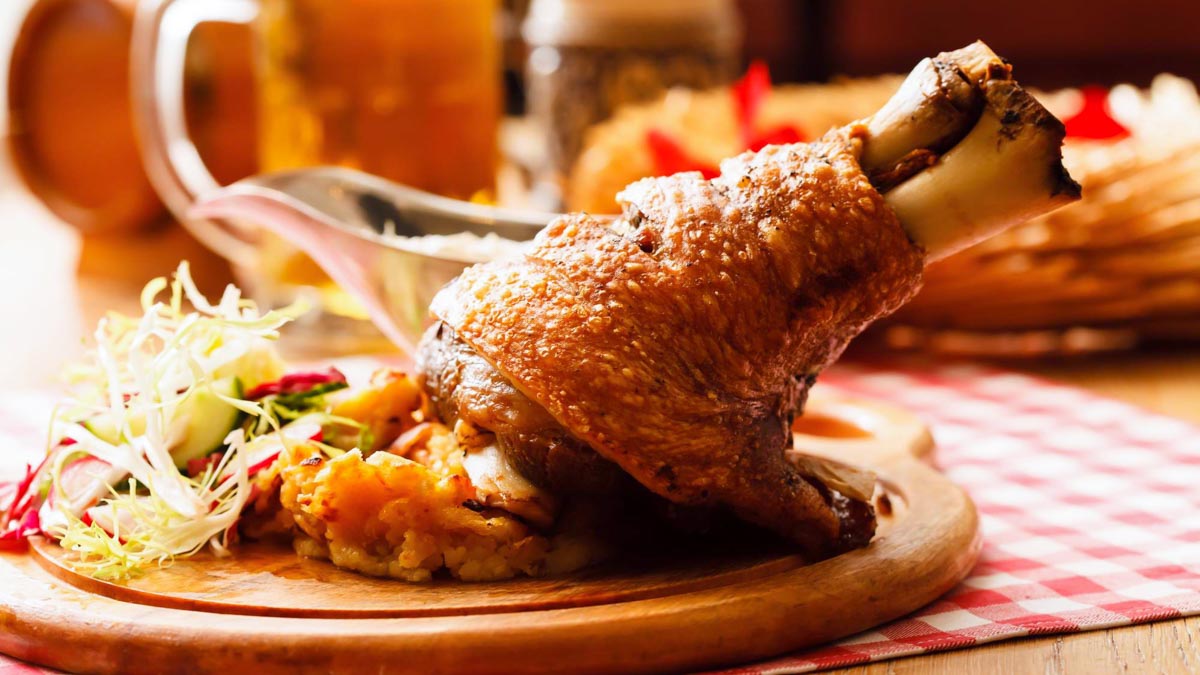 Czechia is a country of medieval castles, ancient squares, a real beer and magnificent national cuisine. The latter is really diverse: various soups, cold snacks, cheeses, delicious sweet pastries and, of course, meat dishes. Porn knuckle is a famous traditional dish here and in this article we will find out where to eat pork knuckle in Prague.
Reliable and comfortable transfer from and to airport in Prague

The history of the pork knuckle
Meat dishes can be fried, stewed, marinated or baked but all ways of cooking give the product an unrivaled taste and aroma. The history of the most popular national Czech meat dish began long time ago.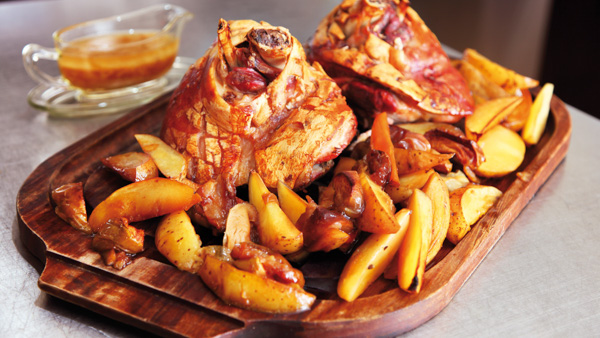 Pečené vepřové koleno dates back to the 11th century, as it was the medieval tradition of baking meat after hunting. At that time this activity was one of the favorite entertainments of the aristocracy, which was continued by huge feasts, with mining as the main course.
Traditionally, they cut off a left leg from the wild boar they had shot and baked it, previously withstood in the marinade. This recipe has gone through hundreds of years, and has not lost its relevance and popularity in the modern world. However, now it is prepared from the usual pork knee.
Serving and varieties
Almost every tourist knows about the dish and wonders where to eat pork knuckle in Prague. Nowadays the diversity of recipes is rich and there are many varieties for any taste. The most famous one is to prepare it in a dark aromatic beer. After the basic preparation of meat it is poured with beer and left to be marinated in a cool place from 12 hours to 24 hours. Then, soaked in spices and beer the meat is sent to the oven.
For additional taste people add fragrant spices: black and sweet pepper, garlic, ginger, nutmeg, coriander, celery and parsley. Moreover, you can find it with the addition of honey and sour apples.
In Czechia pork knuckle is an independent dish and usually it goes with fresh bread, horseradish and mustard. However, there also appear sauces and garnishes like potatoes or stewed cabbage. Most noteworthy, that to accomplish the dish you should definitely take tasty Czech beer.
How much does it cost in Prague
Walking along Charles Bridge, Prague Castle or Old Town Square you may see a number of restaurants, cozy cafes and pubs offering veprove koleno. In Prague restaurants, the price of the traditional pork knuckle ranges from 200 CZK.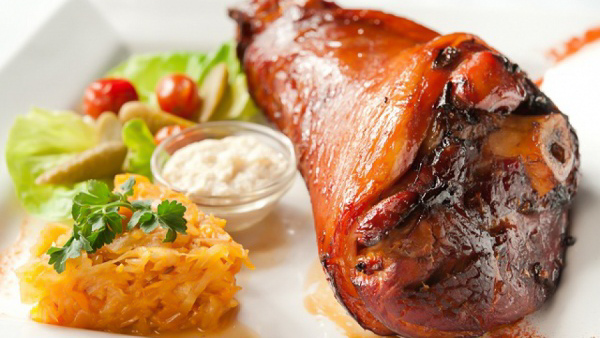 The price for 800 dish in one of the famous restaurants in Prague "U Cejpu" is about 170-180 CZK. If the weight is more than 1 kilogram, then it will cost 200-215 CZK. The restaurant "U Zlate Konvice", located in the heart of historical Old Town Square, the price is about 500 CZK. The cost of the dish will depend on the weight of the serving, the level of service and the location of the place you are in.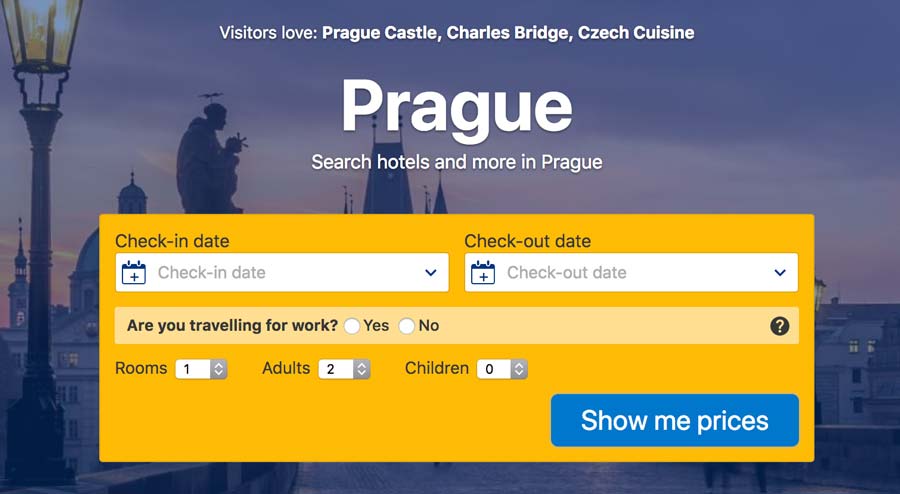 Acceptable prices and delicious traditional dishes will please small brewery restaurants. One of these mini-restaurants called "Pivovarsky dum" near Wenceslas Square. Here it will be about 215 CZK.
Where to try
There are many places where to eat pork knuckle in Prague and here we included some of them. The following have the highest review scores, cook excellent veprove koleno, have great service. Besides, many of them own nice location in Old Town or New Town, close to the all main attractions.
V Kolkovně (Address: V Kolkovně 910/8, Staré Město);
Restaurace Malostranská beseda (Address: Malostranské nám. 35/21, Malá Strana);
Pivovarsky Klub (Address: Křižíkova 272/17, Praha 8);
Krčma (Address: Kostečná 4, Staré Město);
U Kroka (Address: Vratislavova 12/28, Praha 2);
U Hrocha (Address: Thunovská 10/2, Malá Strana);
Restaurace Mincovna (Address: Staroměstské nám. 1/7, Staré Město);
Potrefena Husa (Address: Dlážděná 1003/7, Nové Město; Platnéřská 88/9, Staré Město; Národní 364/39, Staré Město);
Hostinec U Vodoucha (Address: Jagellonská 21, Prague 3);
Lokál Dlouhááá (Address: Dlouhá 33, Staré Město);
U Veverky Restaurant (Address: Eliášova 324/14, Praha 6);
Restaurace Kulový blesk (Address: Sokolská 13, Nové Město).
Where to eat pork knuckle in Prague review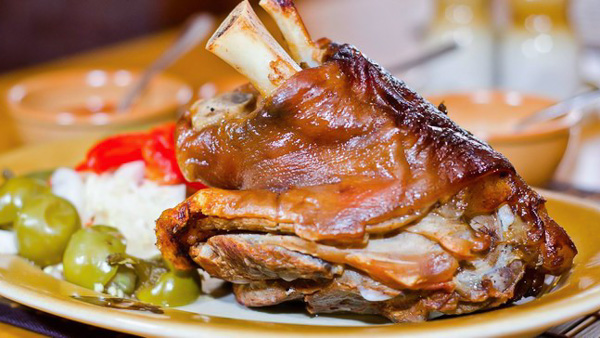 This tasty traditional dish called pork knuckle has become one of the tourist attractions, especially for meat lovers. The places we have mentioned in the article chefs cook it according to various recipes. It would be great to see your thoughts and reviews in the comments below, so feel free to share them with us. Have you already tried pork knuckle in Prague? If no, then do it as soon as you come to Czechia!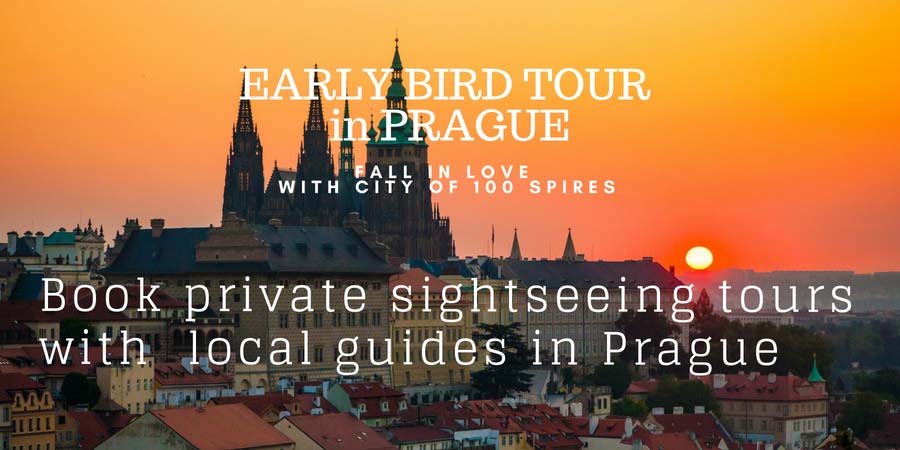 If you have your favorite restaurant where they serve porks knees and this place is not in the list above where to taste pork knuckle in Prague, please share it in the comments and attach a picture of the dish.