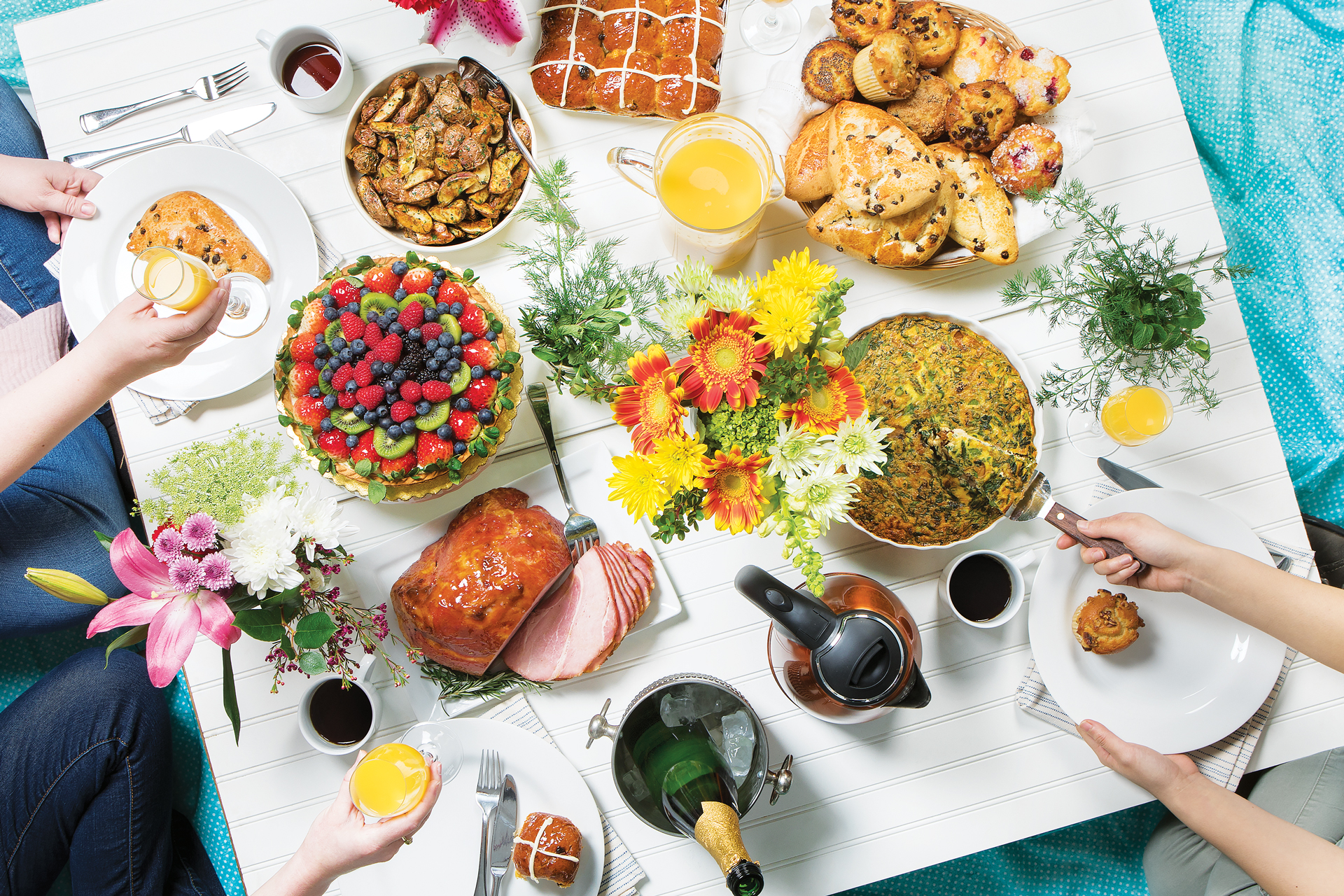 People say that breakfast is the most important meal intake as it fills you up with the energy for the whole day. Besides, how can a person explore Prague with empty stomach and hungry? If you missed breakfast and it is still a couple of hours to lunch, there is a solution for you. In this article we will find out where to have brunch in Prague.
The most popular cafes and restaurants are: Lokál Nad Stomovkou, Misto, Café Imperial, Café Montmartre, Grand Café Orient, Café Savoy, Café Louvre, Hostinec U Templáre and Amos, Eska, Den Noc, La Gare Brasserie, Café Lounge, Café Neustadt, La Veranda.
Lokál Nad Stromovkou Prague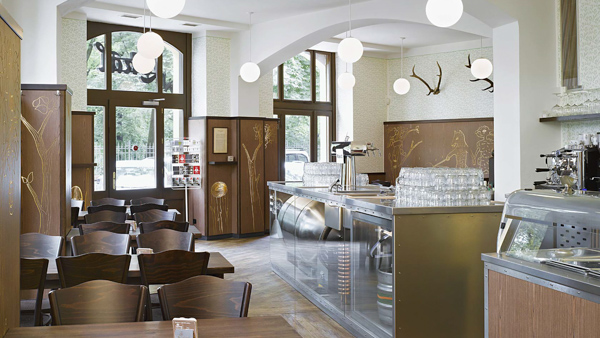 The first stop in our list of places where to have brunch in Prague is Lokál Nad Stromovkou. The establishment offers homemade food, cooked according to traditional Czech recipes. It is a good chance to get acquainted with national cuisine as Czech food is nutritious and delicious. Besides, here you can also enjoy quality brewery's beer.
Address: Nad Královskou oborou 232/31, Praha 7.
Misto Prague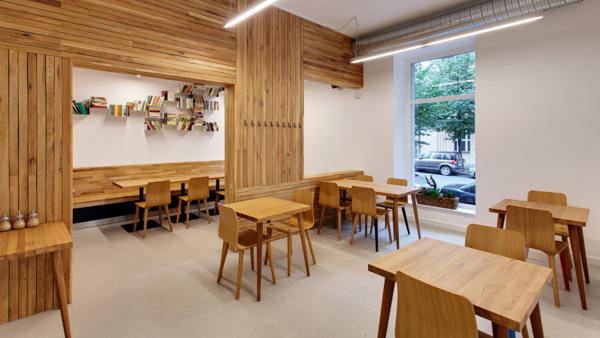 It was opened in 2015 and has managed to gain the popularity. Looking for a place where to have brunch in Prague this one is also worth your attention. For breakfast and brunch you will be offered various types of eggs and dishes based on them, pancakes, granola and many other dishes. To accompany the meal try their famous premium coffee.
Address: Bubenečská 12, Praha 6.
Café Imperial Prague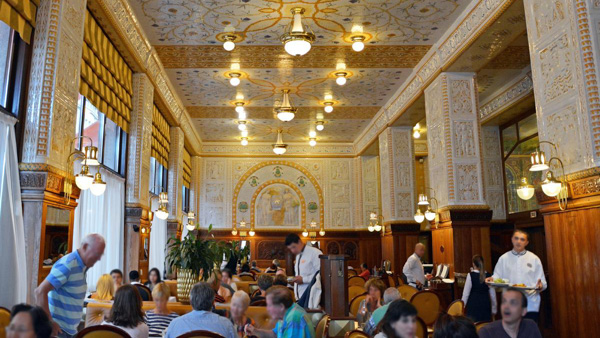 This cult cafe in the city center is a living illustration of the refined style and grace of the country. The unique interior combines wood, ceramics and mosaics. All of these serve as an addition to dishes created by the chef. Here you can have brunch, dine or just come for a cup of hot chocolate and great cakes.
Address: Na Poříčí 15, Praha 1.
Café Montmartre Prague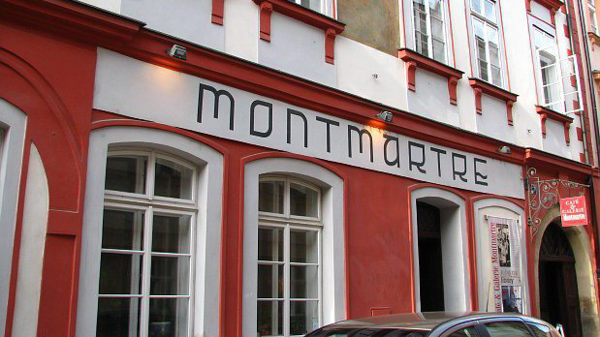 The cafe appeared in Prague in 1911. At that time it was a famous dance club, which attracted the great Czech and German writers of the era. There were Jaroslav Hašek, Franz Kafka and Max Brod. Now the place still preserves the atmosphere of the 20th century and is quite popular among tourists and youth.
To find out more about famous Czech people click here. 
Address: Řetězová 7, Staré Město.
Grand Café Orient Prague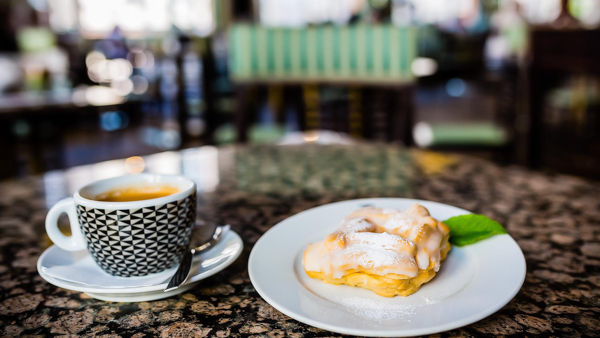 This is the only Cubist cafe in Prague, built according to the project of Josef Gocar. The interior is decorated in the style of Cubism, down to the smallest details, including hooks for coats and lampshades. Despite the fact that since 1920 the café has been closed, in 2005 it reconstructed and reopened. It serves good coffee and excellent cocktails as well as nutritious brunches for any taste.
Address: Ovocný trh 19, Staré Město.
Cafe Savoy Prague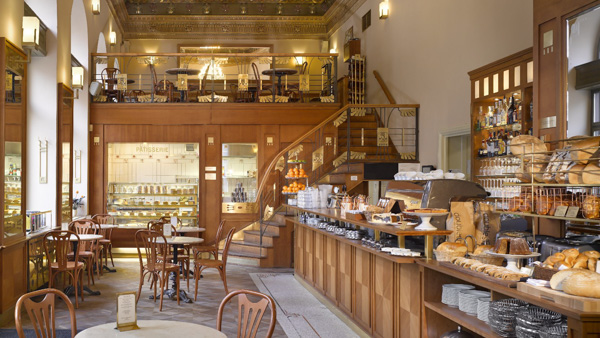 This café is a perfect for people who like to start a day slowly. The interior decorations here resemble neo renaissance, which adds more comfort and coziness to overall atmosphere. Going there for brunch you can try famous Prague's bakery and excellent coffee. Besides, there is a rich choice of dishes for all tastes. The place is popular among locals and tourists, so going there for a dinner it is better to make a reservation.
Address: Vítězná 124/5, Malá Strana.
Café Louvre Prague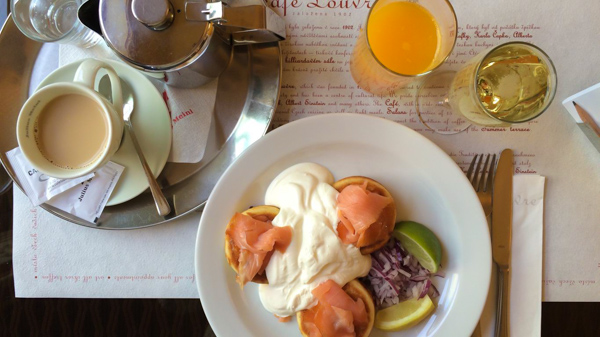 The place appeared in 1902 and still attracts a lot of people. Do you know what Franz Kafka, Albert Einstein and Karel Capek have in common? They regularly visited cafe "Louvre". The place served as a point of attraction for artistic bohemians and intellectuals of the early 20th century.
Louvre offers you to travel back in time and feel that atmosphere of aristocratic style and elegant decorations. The menu consists mostly of traditional Czech cuisine and fast food. There are a lot of varieties for brunches. For example, fresh pressed orange juice, ham from bones and Czech cheeses, boiled egg, fresh creamy cheese here cost 129 CZK.
Address: Národní 22, Nové Město.
Hostinec U Templáre and Amos Prague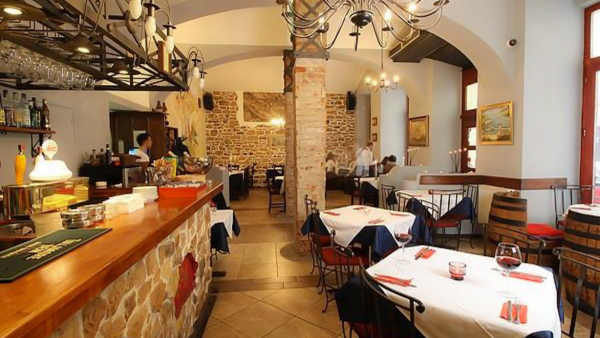 The place in located in the heart of Prague – Old Town. In the evenings it gathers locals and serves delicious national beer. But in the afternoon it offers dishes from Czech and European cuisine. If you are looking for a place where to have brunch in Prague and go further to discover sights, this is it.
Address: Masná 698/17, Staré Město.
Eska Prague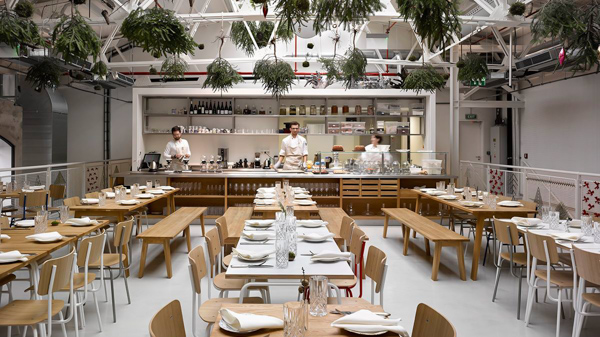 Eska is a place to enjoy delicious and traditional Czech cuisine. But for many options and recipes the chef experiments with adding new and modern touch to it. Due to this it is a perfect choice. Most noteworthy, that this café is included into the Bib Gourmand Award list. Michelin Star restaurant guide advices it as a nice place to eat interesting dishes for a good price.
Address: Pernerova 49, Karlín, Praha 8.
Den Noc Prague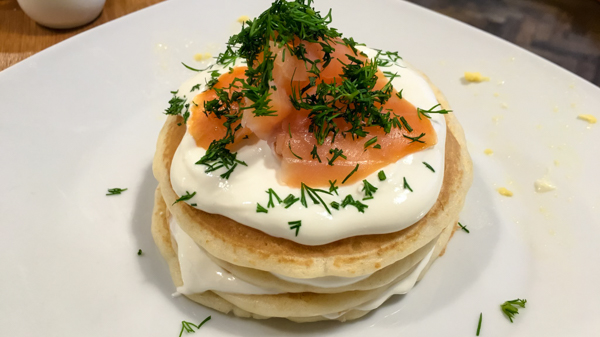 Den Noc is a soulful family bistro located close to Old Town Square. In the afternoon the establishment operates as an eatery. It is a cozy place where to have brunch in Prague and take a rest from walking. In the evening, the cafe changes to a wine bar with a variegated palette of local winemakers' wines. The highlight of the menu is sweet and salty pancakes. They are also made for people with lactose and gluten intolerance.
Address: Templová 648/7, Staré Město.
La Gare Brasserie Prague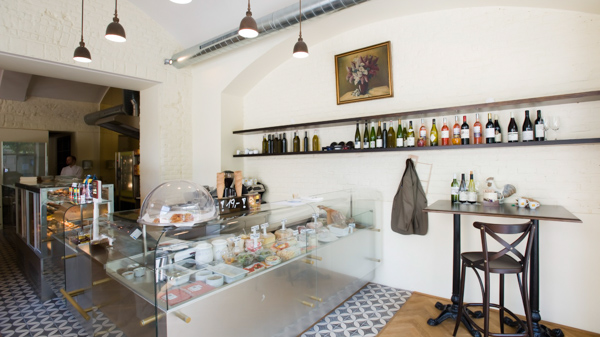 The establishment represents a perfect French brasserie. Here you can choose from an extensive breakfast menu, which includes eggs, bacon, cereal, croissants and a unique raw fruit cake. There are also nutritious main meals so you will not leave the place hungry. The atmosphere, interior and the quality of food and service are on a high level and contribute to a good relaxation.
Address: V Celnici 1038/3, Nové Město.
Cafe Lounge Prague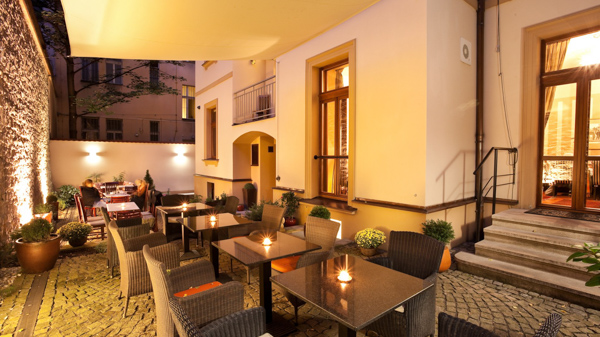 Another famous cafe in our list of places where to have brunch in Prague. Speaking about the food here, mainly it is Czech national cuisine. The main focus at breakfast and brunch time is made on egg dishes, sandwiches, bagels, baking products, sweet bunch, kolachees. It also offers a wide choice of fresh juices, teas, and of course, coffee.
Address: Plaská 615/8, Praha 5.
Café Neustadt Prague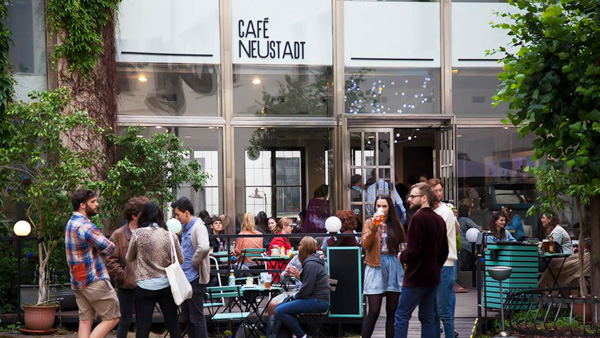 In comparison with previous places where to have brunch in Prague this one opened not long ago, in 2013. But since that time is has managed to become a hipster beloved café. It shows trendy vibes, a great interior and of course, tasty food. For brunch you can take sandwiches, quiche, cakes, bacon and eggs, fluffy pancakes and buckwheat porridge. To accomplish it, the café offers a wide range of beverages.
Address: Karlovo nám. 23/1, Nové Město.
La Veranda Prague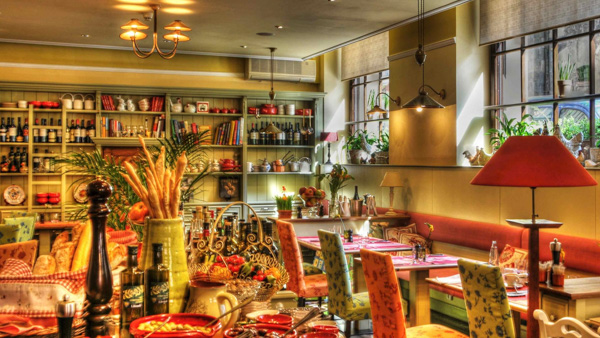 This café claims to serve the very best dishes of the former Bohemia, cooked in the traditional way and from quality products. But for this you can also enjoy Italian, French, Mediterranean, European, International cuisine. Classic mohnnudeln, chunky noodles of potato dough served with braised vegetables, and the seared-duck foie gras with fig puree are ready to impress any gourmet.
Address: Elišky Krásnohorské 2/10, Staré Město.
Where to have brunch in Prague review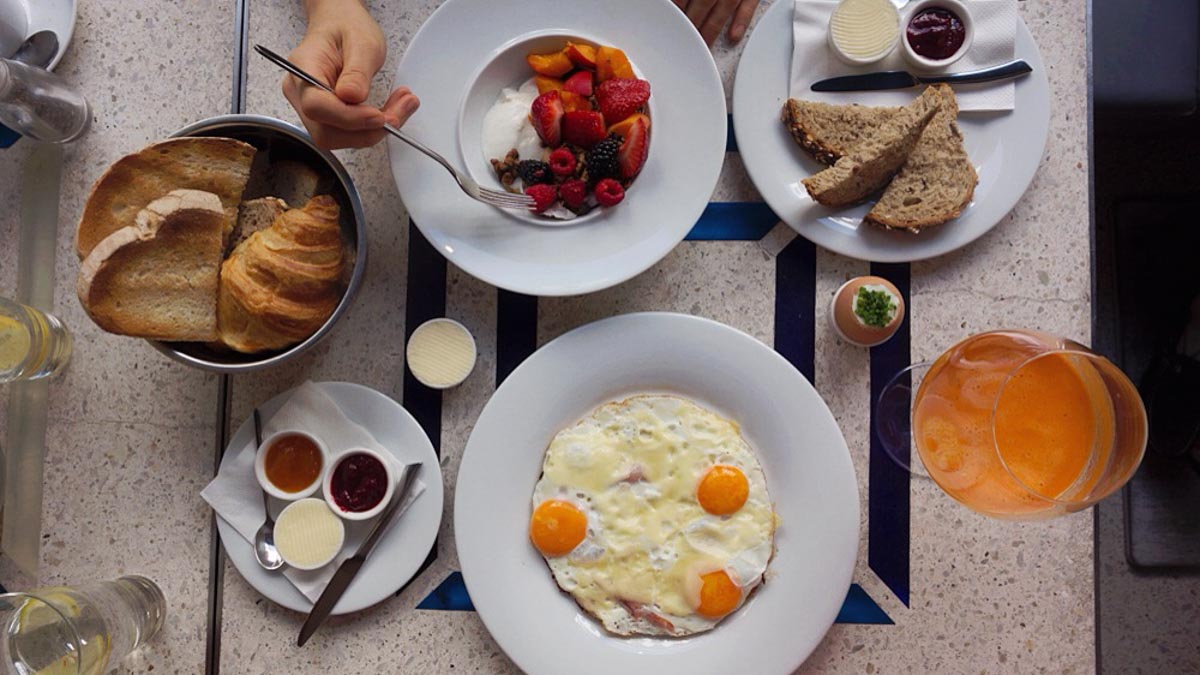 Looking for a place where to have brunch in Prague we have included cafes with the highest review scores. All of the places are located close to or right in the center of the city, have good service, cozy interior and of course, delicious and nutritious brunches. Leave your thoughts and reviews in the comments below.