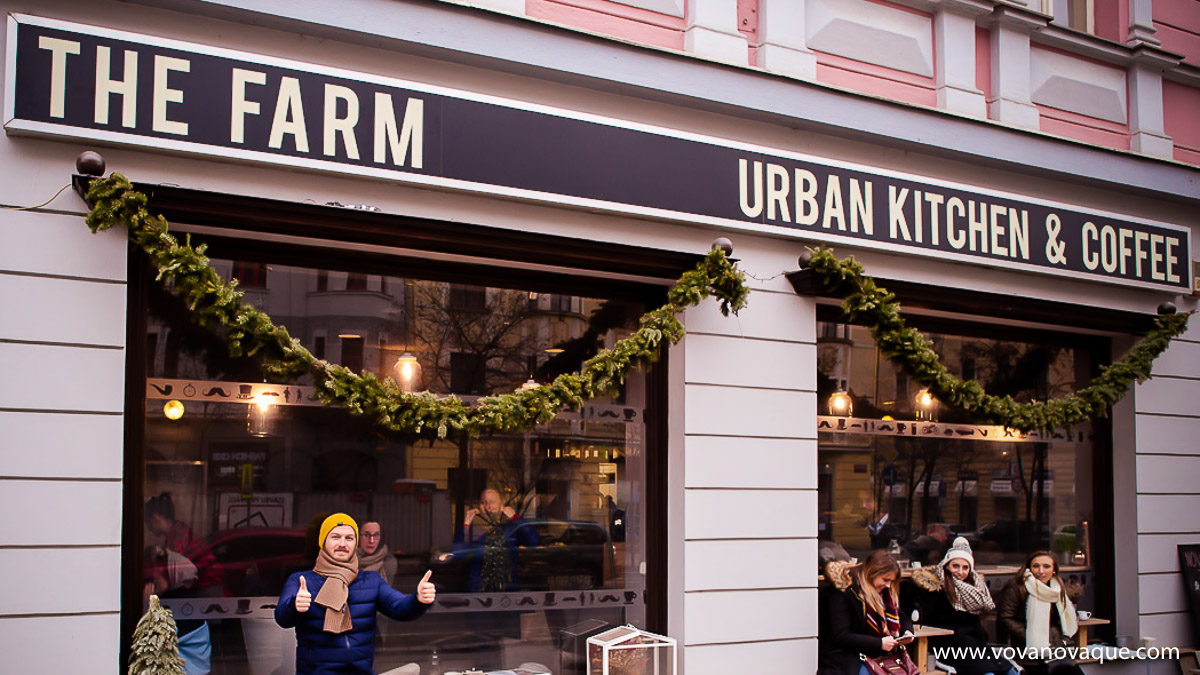 The Czech capital becomes cosy and comfortable for food lovers. Every year new venues open and offer new dishes to the customers. Among one of such quite a fresh places is The Farm Urban Kitchen and Coffee or just The Farm. I will check this place three times for: breakfast, lunch and dinner to give you full picture of the menu, tastes, prices and service.
Breakfast in the Farm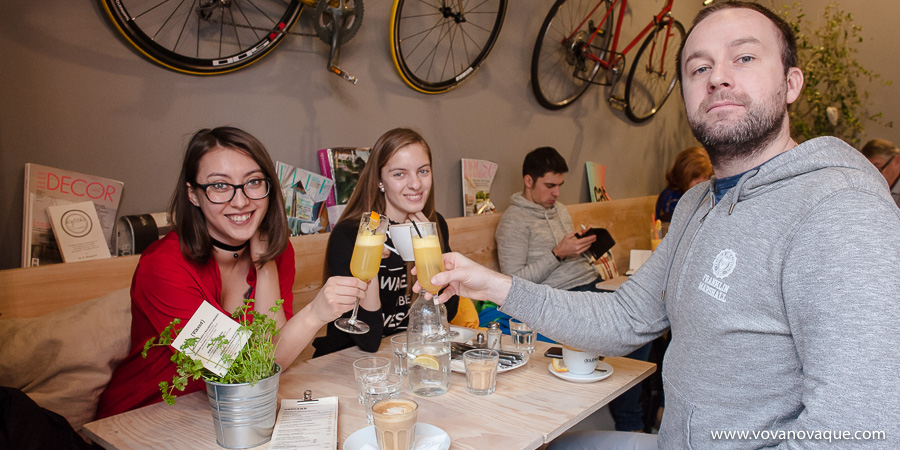 Weekend morning schedule in the Farm, like in other cafes of Prague, is quite tough, therefore you need to book a table quite in advance. But mind that according to the rules you have only 2 hours for your breakfast in Prague. I don't know how they make you leave if you stay longer. So in case you have experience with it, let me know in the comments below.
Menu
Breakfast menu is quite divers. Everyone can find a dish for his or her tastes. There are: eggs, sandwiches, pancakes, fresh juices, juice with champagne and of course very good coffee.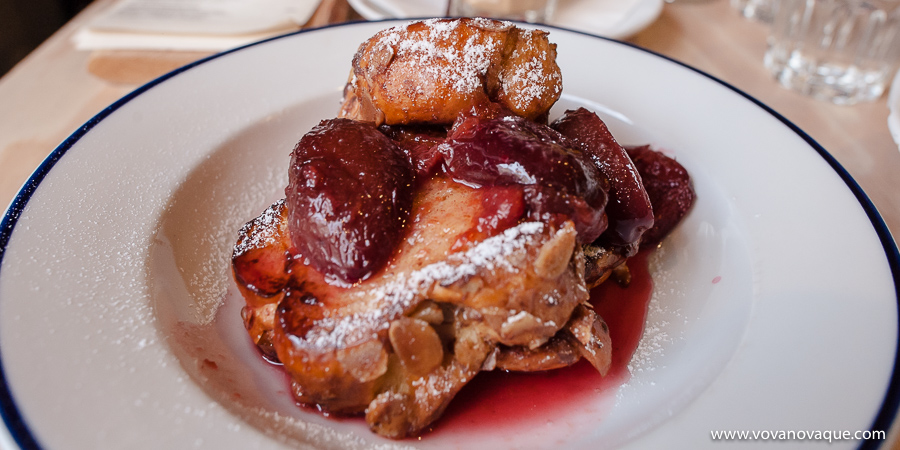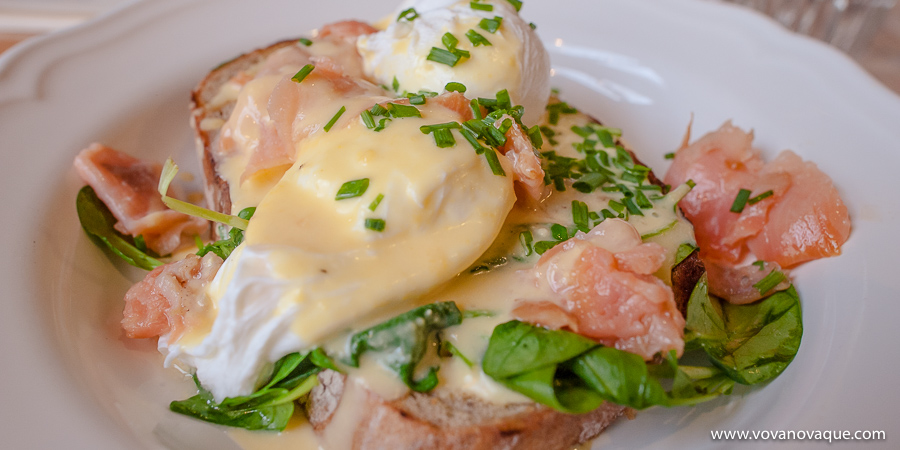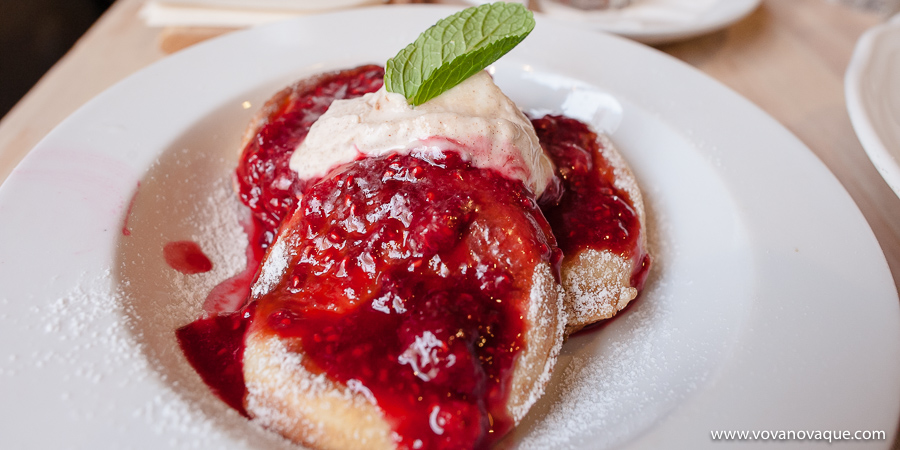 The three breakfast dishes from the Farm menu we've recently tasted are the following:
French toasts,
Homemade pancakes;
Poached Eggs with salmon.
Each of the dish was unique and tasty. French toasts reminded me of toasts my mother made when I was a kid. She took sweet white bread, sliced it, put it into milk and then into mixed eggs and finally on a pan. Together with jam it was the food masterpiece.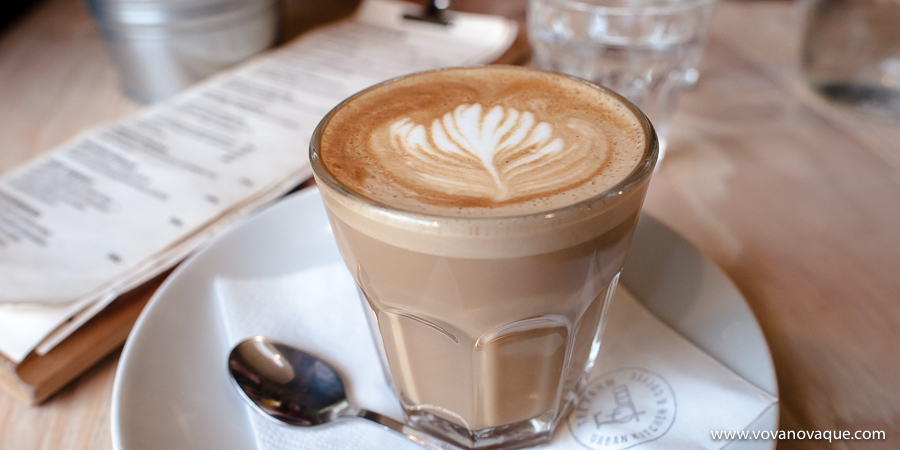 Home-made pancakes were also good, almost like the once I like to have for breakfast in Cafe Louvre. And finally, the poached edges with salmon served on bread. This dish made me really happy. I like the way it looked, tasted and fed me. Strongly recommend!
Weekend morning
Morning weekend atmosphere in the Farm is quite friendly. People are relaxed: talking, eating, making post to social media. I like the way they mix simplicity of interior with interesting combinations of food.
If you are in Prague devote at least one morning for breakfast in the Farm Urban Kitchen and Coffee cafe or restaurant (by the way, let me know in the comments, if you know the status of the place), in order to start your day with perfect food, mood and energy.
General information
Address: Korunovační 17, 170 00 Praha 7;
Phone: +420774509060;
Time: 9 a.m. – 10 p.m.;
Other: kids and dogs friendly.
to be continued…