Some 5-6 years ago having a breakfast in Prague was quite an issue for travelers. There were fast food places with muffins and kind of coffee. And of course morning meals in the hotels. But cafes and restaurants were not interested in opening so early.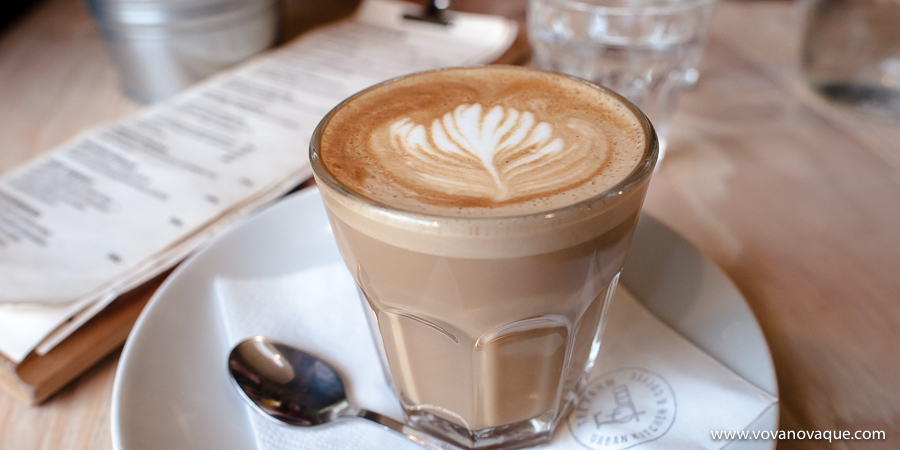 But the tendency has changed and today we can all enjoy amazing opportunities of sharing the food with friends from the very morning. Breakfast in Prague has become a part of local culture. And tourists seeing this, also start to avoid mass product cafes, choosing locals places with something special.
Cafe Louvre in Prague
I would like to start with my favorite cafe where I have breakfast in Prague very often. It is Cafe Louvre. Being an indispensable part of city's history this cafe is a unique place. It combines the charm of the beginning of the 20th century and modern attitude towards cuisine. But for amazing breakfast menu for very reasonable price you can find a lot of artifacts from the past. They make cafe Louvre seen a bit fancy and aristocratic.
Louvre breakfast menu
Breakfast start at 8 till 11 a.m. There is a special menu for morning meals. Of course you will find there good coffee of all kinds, tea of all colors and flavors, champagne and fresh juices. The latter are not as good as they should be, therefore try to avoid, in order not to spoil the impression of your first breakfast in Prague in this cafe.
My recommendation is Gran Cappuccino Louvre with homemade pancakes.
Cafe Savoy
Cafe Savoy is another popular place for breakfast in Prague. This is a luxury cafe, with decorated interiors and attention to the details. I was fascinated with the open space kitchen downstairs. People can see how they make pastry. Breakfast menu is good. Not too special, but good. Especially if you feel like starting your day in Prague with a glass of champagne.
Cafe Savoy breakfast menu
In the breakfast menu you will porridge, milk, eggs, ham, cheese. Also they have set of breakfast that look really delicious. The portions are big enough. Though to my mind the price is a bit higher that it should be for such kind of food. Though they have really good service. And if you plan to go the Savoy for breakfast, better get a table booked.
My recommendation is coffee, fresh juice and scrambled eggs.
Twenty7
Thwenty Seven is one of the places for breakfast in Prague located a bit far from the city centre. You need to some 20 minutes by Metro and tram from the Wenceslas square or ten minutes with UBER to get to the place. It is a very hipster place with young people cooking and serving.
Breakfast menu in Twenty7 cafe
The menu in this cafe either food breakfast or lunch changes quite often. They try to follow season vegetables and fruit and to include into the menu local products. I liked cowboy breakfast they had. Home made lemonades were so-so. But coffee is good. Cappuccino or cafe latte. Just amazing. Prices are reasonable. The only negative emotion I had several times was because of very slow service.
My recommendation for breakfast in Twenty 7 are: Coffee, cookies, season salads and cowboy breakfast.
The Farm
The Farm is another cafe in Prague 7 neighborhood, where you will have amazing breakfast in Prague and not only. The concept of the place is serving fresh and season food. If you like good food, style and beautiful people, you absolutely need to have at least one breakfast in the Farm. The will surprise you!
Breakfast menu in The Farm
Breakfast menu in the Farm is huge in comparison with other cafes. Or at least it seems so. Variety of morning dishes is really big. They do care about every client and offer tasty eggs cooked in different ways. There are homemade pancakes and waffles. No need to speak about the coffee. It is very delicious, provided you don't drink expresso or americano. One of my visits to the Farm cafe.
My recommendation for breakfast in the Farm: Coffee and eggs (choose the ones you like, because there are many).
Breakfast in Prague – Misto cafe
Misto is quite a brand new open cafe with cosy wooden interiors. They serve amazing scrambled eggs for breakfast, which taste as the once your mum makes. Perfect coffee estimated by my Italian friends will start your engine for new day in Prague. Misto is located not far from Hradcanska Metro station, so even if you stay in the Old town, take Metro and go there.
Breakfast menu in Misto
The menu in Misto is not too big, though it has everything people usually have for breakfast: porridge, selection of eggs, coffee. Unlike the rest of the cafes for breakfast in Prague, Misto is a quick place. People usually don't spend too much time here.
My recommendation: after the breakfast in this Prague cafe go to Prague Castle — it is just 10 minutes walk from the place.
You are happy tourist, because now you know where to have breakfast in Prague, what to order and how much to pay for the food. In case you have anything to add or suggestions, let me know in the comments below.