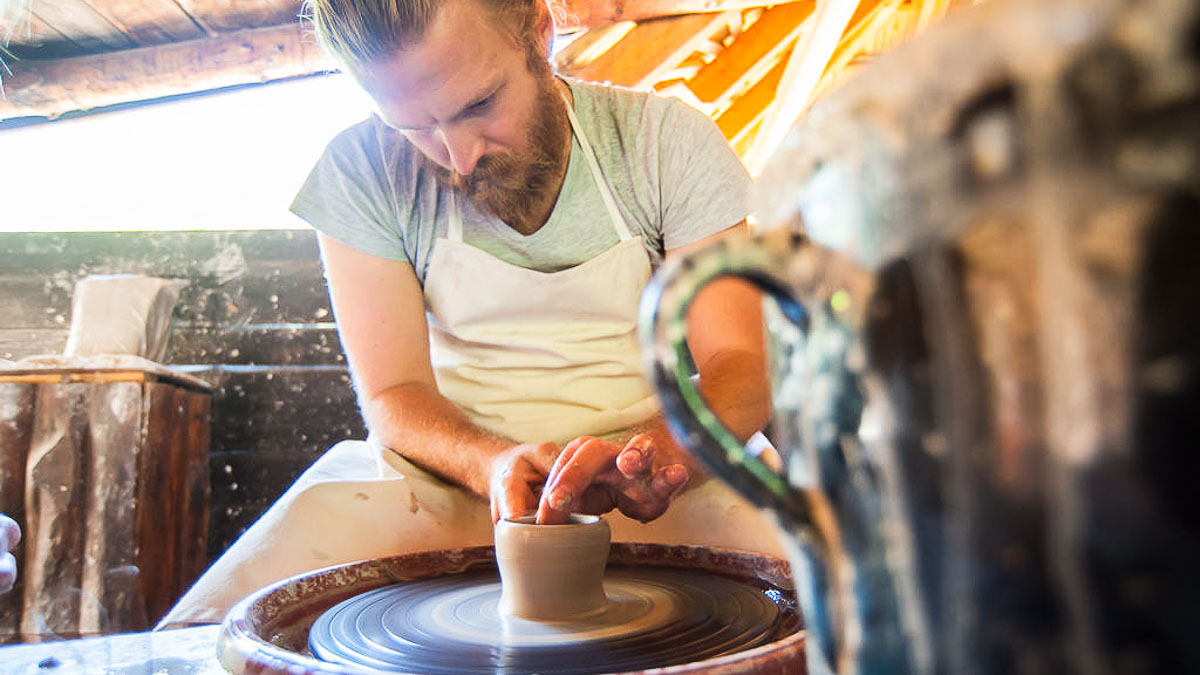 Botanicus in Ostra is a craft village where you can use your hands to create real things. This is the best places for a day trip from Prague with kids in summer. It will take you about an hour to get from the centre of Old Prague to the village, where you will see all Czech traditional crafts. Even I, being a grown-up, was absolutely involved into the process and enjoyed the place very much.
How to get to Ostra?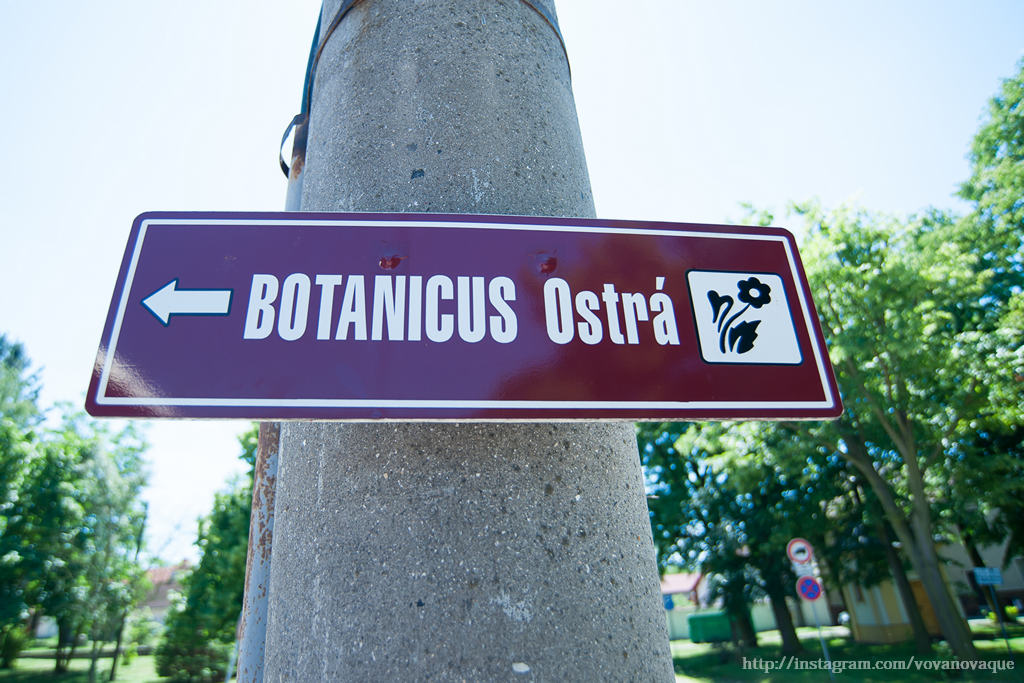 There are several variants of getting to Ostra from Prague. Usually people rent a car in Prague and drive themselves. Also you can buy train tickets or go by bike. The distance is about 30 km from Prague and about 40 from the city centre. Our team of guides also offers private day trips from Prague to Botanicus with local guides in comfortable transport with professional drivers and air conditioning.
Train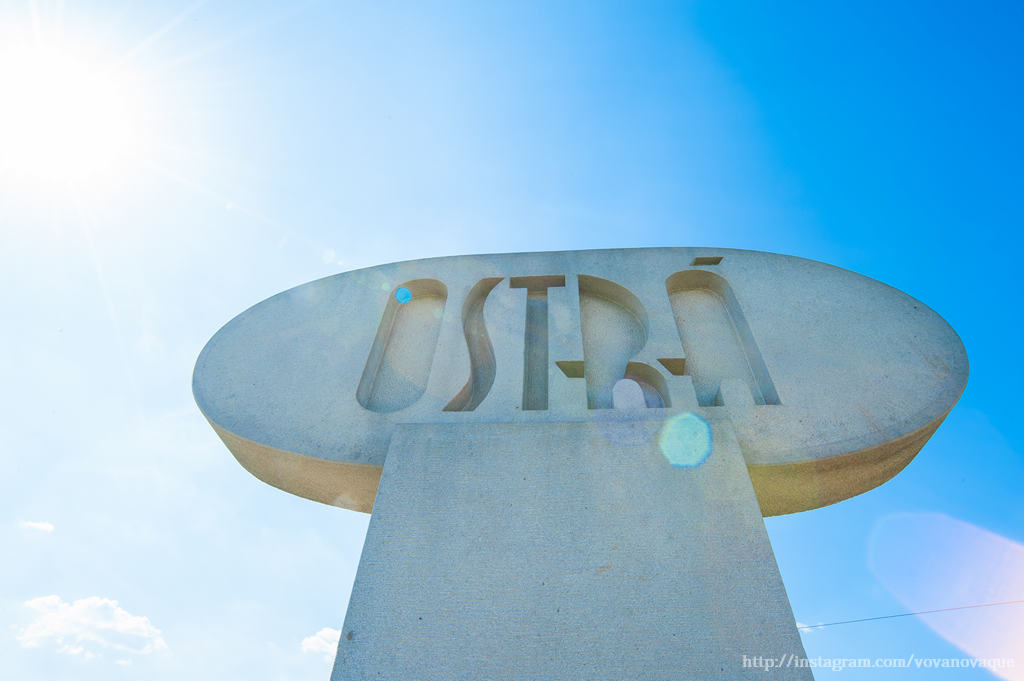 To get from Prague to Ostra by train you need to get to Massarikovo Nadrazi (Massarik train station) and buy a return ticket for some 120 CZK (5 Euros). Trains go every hour. Check the schedule at www.cd.cz and book the tickets there as well.
After some 30 minutes on the train, which goes through picturesque fields of central Czechia, you will take off following the direction of the train.
On the first crossing you turn right and enter the village. Following the road you come to a small kind of park with a crossing.
There you cross the road and turn left.
Botanicus village will be to your right.
All in all the whole way from Prague to Botanicus takes about an hour, including buying of the tickets and a short stroll from the railway station in Ostra to the craft village.
Car
To get to Ostra from Prague by car, you should have one. The best way for tourists is to rent a car in Vaclav Havel airport and to leave it there after the trip. This is the best and cheapest way of renting a car in Prague.
While traveling around Czechia I use mobile internet from Vodafone, which is quite comfortable, because to my mind the best applications with maps is google map and since it works only via Internet, one has to be connected the the net. Though there are other applications working offline and which can help you to get from Prague to Ostra.
Remember that in the cities and villages in Czechia the speed limit is 50 km per hour.
Bicycle
To get from Prague to Ostra by bicycle, you need to have a bike. I always rent bicycles for my private trips or tours with my tourists at the best shop "Praha Bike". They do care of every item, maintain and upgrade them with anything you could need for a short day trip or even a week expedition.
There are several paths for cyclists to leave Prague in the direction of Ostra. My recommendation is to go with the following road, represented in the picture below. You will avoid busy roads and enjoy the countryside of Czechia.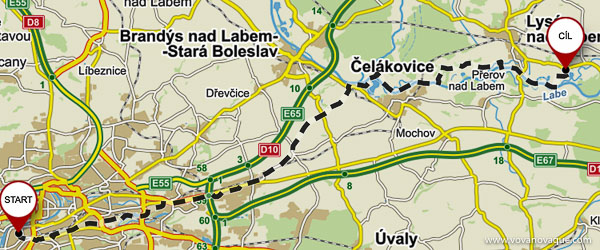 History
The village is a project of a local family. Dana and Jan Gradecky about 30 ago began to implement their thoughts into life. The idea of such a park and a craft village they saw in one of the British gardens during the internship. After they came back home to Ostra and launched a farm. That was the beginning of quite a long history of Botanicus craft village.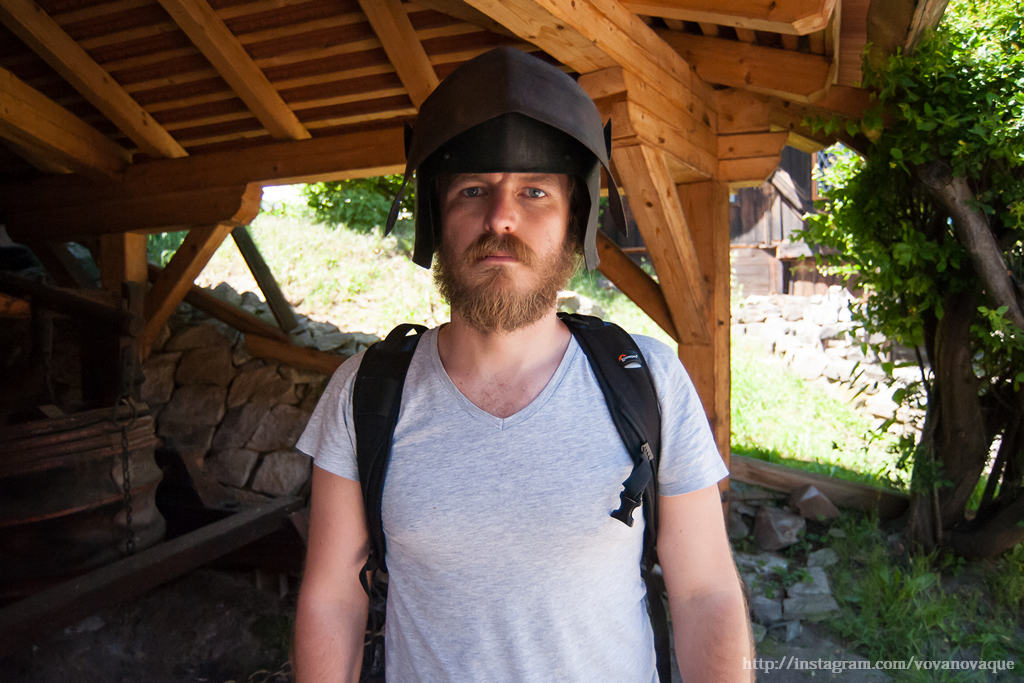 The first step was the production of oils and medical herbs. They were not only planting, but also packing and distributing the products. Quite a hard and huge work to do. And step by step they became famous not only in Czechia, but also abroad.
The amount and quantity of products made in Ostra farm was growing. Customers were happy to use not only oils, but soap, perfumes, vinegar. So they launched the chain of shops called Botanicus, which has already become a very significant part of local Czech culture. It is a place for shopping in Prague.
They plant 160 kinds of tomatoes in botanicus!
Crafts in Botanicus
The craft village in Ostra is really amazing. It is a great fun either for kids and grown-ups. It is open from April till October every day, but for Monday. One can not only see, but also try all main crafts:
pottery;
cleavage;
wood processing;
soap making;
paper production;
candle production;
weaving;
blacksmith craft;
gold mining.
Have a closer look at the crafts of Botanicus village in Ostra and choose the once, you would like to try. Believe me, all are really exciting.
Food
After a long day at fresh air you will get a bit tired and very hungry. Of course there is a local place to eat. It is not a restaurant or bar. It is a wooden shelter where they serve delicious pancakes with local jams and sour cream.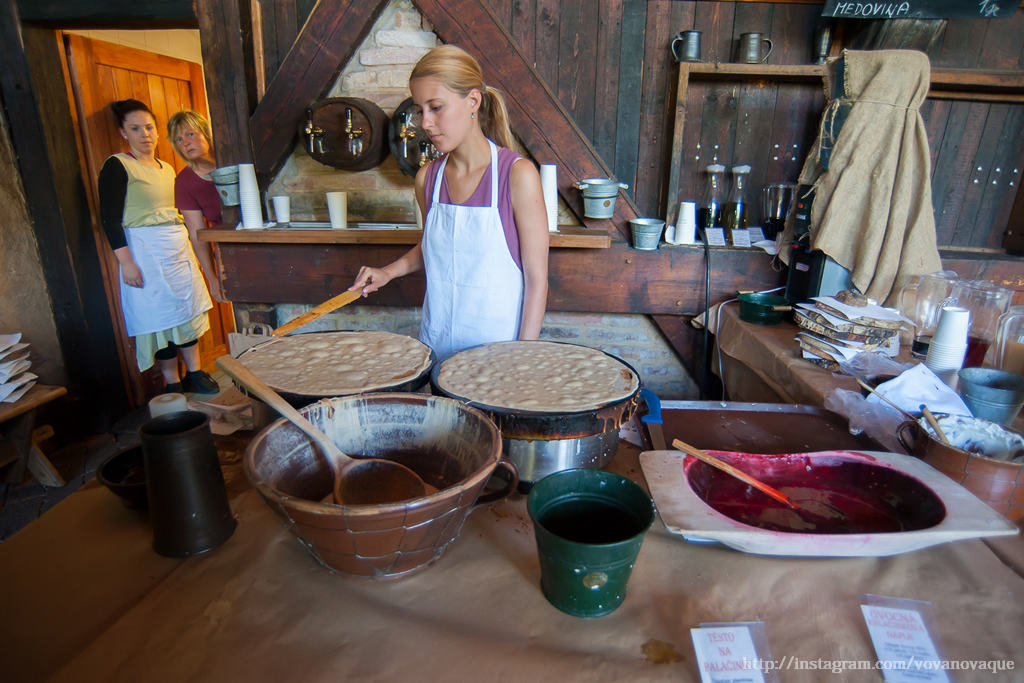 Local money and entrance fees
At the entrance, when you pay for the tickets, you can exchange Czech Crowns into local Ostra craft village grosh.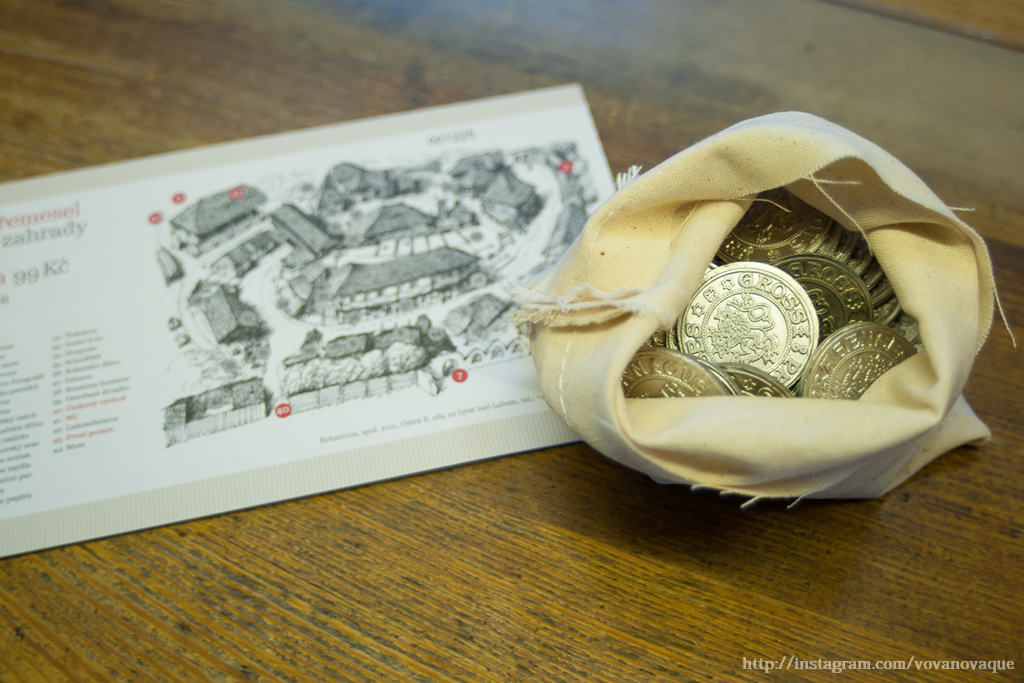 Entrance fee: 99 Czk; 60 CZK (reduced);
Open: Daily (but for Monday) 9 a.m. – 4 p.m.;
Exchange rate: 1 Grosch = 10 CZK (I recommend to exchange some 500 CZK for 2 people).
I sincerely hope, that this article will help you to plan you day trip from Prague to Ostra. If you leave Prague about 10-11 in the morning, it will take you about 5-6 hours to come back. This is just enough time to see, touch and try all the crafts, to have a lunch and enjoy the green park of Botanicus. I would strongly encourage you to leave any questions or comments below.