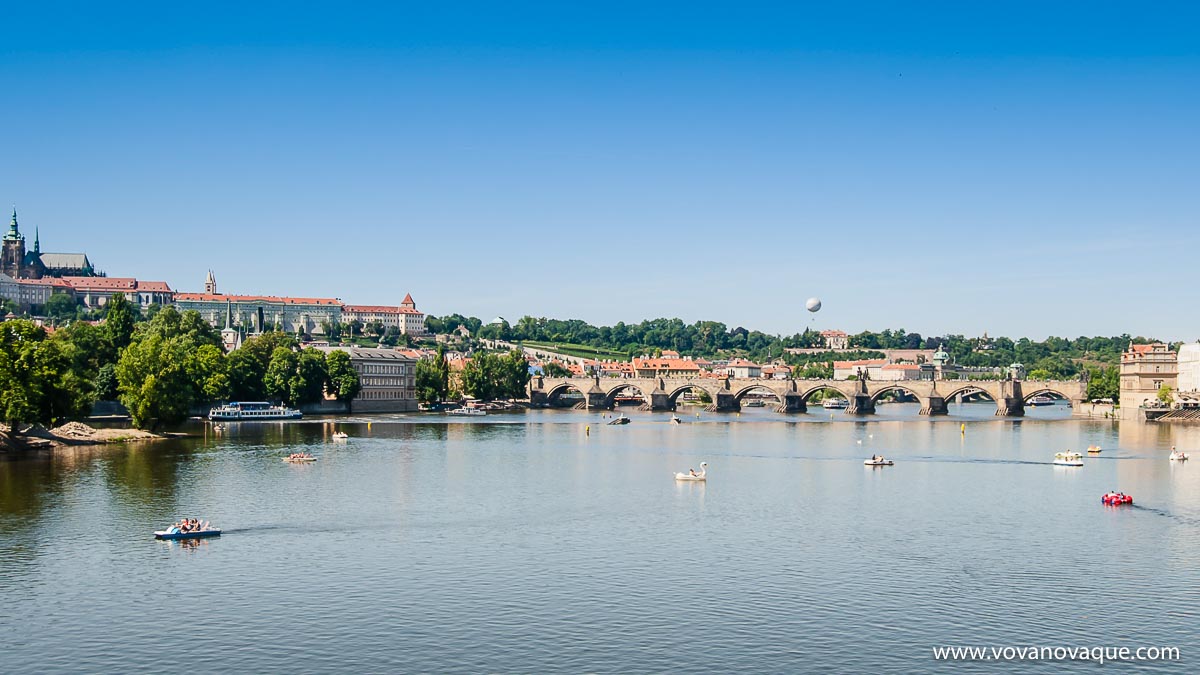 Summer in Prague is comfortable and warm. It is one of the best seasons to visit and discover Czechia and the city of 100 spires. So what is the weather like in Prague in summer, what to do and what to wear in June, July, August? These are 3 main questions I will answer below to help you really enjoy the trip. And as a bonus you will find Prague summer calendar 2018: events, holidays, the most interesting festivals and concerts.
Have a look at the best hotels to stay in Prague in summer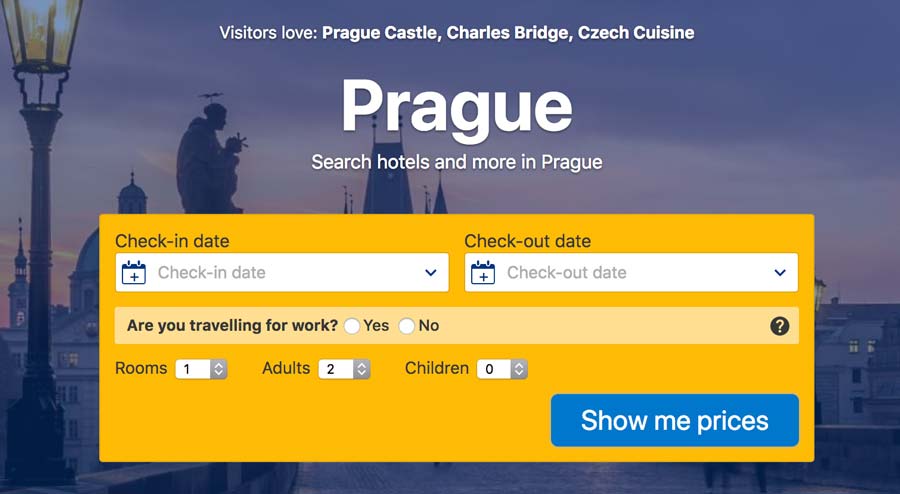 June
June is my beloved month, because it is the beginning of summer and moreover I have my birthday in June. If you plan to visit Czechia in this month, mind, that it is already high touristic season. Lots of people from all over the world travel through Europe and make a stop in Prague. Therefore summer in Prague is hot in temperature as well as in number of people in the streets. That is why I strongly recommend planning you trip early in advance in order to be able to book the best hotels in Prague.
Weather in June
If we speak of the weather in June in Prague it is one of the best months. Average temperature is between +19 and + 29 degrees Celsius. Though evenings might be a bit cooler — about +15. The days are quite sunny, but sometimes it rains.
What to wear in June in Prague?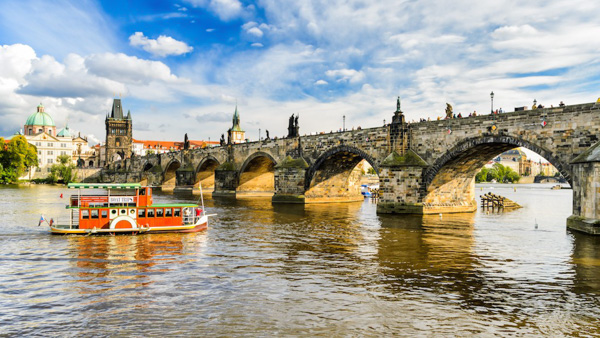 Packing for a trip, mind that even June in Prague can be tricky, that is why I would recommend having something warm in your suitcase: jacket, pullover or hoody will be the best solution. But if you do not really want to carry extra clothes, you can always go for quick shopping in Prague and buy anything you need for reasonable price.
Day average temperature in June: +23 °C;
Night average temperature in June: +14 °C;
Number of sunny days in June: 6;
Average rainfall in June: 60 mm;
Relative average humidity in June: 65%.
July
July is the second summer month is Prague. This is the middle of summer, therefore the Old Town is boiling. That is why, on every corner they sell cold drinks, hats, ice-cream and beer. Walking around the city centre during the day can be quite dangerous for people with blood pressure and heart diseases. Therefore I strongly recommend having a look at the best possible way of comfortable discovery of summer Prague, which is private early morning Prague tours.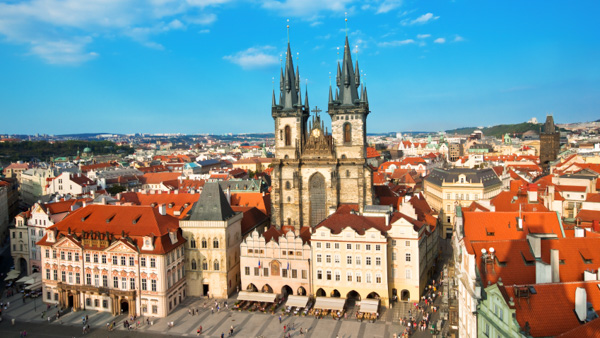 Weather in July
Speaking about temperature in July in Prague I need to say that recent years it is extremely hot. Believe me or not, but there were several weeks of +35 Celsius with no rain and almost no wind. After that local authorities decided to improve public transport system and introduced new trams with air conditioners. So make sure you have a hat and a cold beer place in your head.
What to wear in July in Prague?
Well, this is quite a question, because July heat in Prague makes people dress really easy, thus putting more skin at the sun. That is why make sure to pack at home or buy in a local shop sunscreen and sun glasses. It is always better to avoid rather than cure, because Prague sun is really strong and hot.
Reliable and comfortable transfer from and to airport in Prague

Day average temperature in July: +26 °C;
Night average temperature in July: +16 °C;
Number of sunny days in July: 7;
Average rainfall in July: 82 mm;
Relative average humidity in July: 68%.
August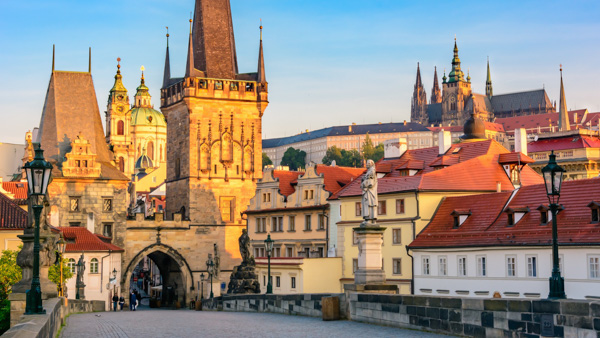 August in Prague is a sad month, because summer comes to the end. But it is still as hot as July. Most of locals try to avoid staying in the city centre and travel to the country: lakes, mountains, forrest. The luckiest have holidays in August and can travel abroad. Tourists usually find shelter in numerous parks of Prague.
Weather in August
Speaking about Prague weather in August I should say it is still amazing, sometimes it is hot, a bit rainy, but in general very good. Again, follow the rules of common sense and do not spend to much time in the sun without protection, do not drink to much alcohol during the day. I would also recommend visiting parks, beer gardens and open air pools, such as Podoli.
What to wear in August in Prague?
In your luggage for a trip to Prague in August you need to have both summer clothes and an umbrella. Sometimes August mixes sunny days with rainy evenings or vice versa. Therefore you need to be ready. Moreover there are a lot of outdoor activities for travelers, who would like to discover not only Lennon Wall and Stone Bell House.
Day average temperature in August: +25 °C;
Night average temperature in August: +14 °C;
Number of sunny days in August: 7;
Average rainfall in August: 65 mm;
Relative average humidity in August: 71%.
What to do in Summer in Prague 2018
The capital of Czechia is the city, which lives 365 days a year. I love to say, that there are no Mondays in Prague, because so many different events take place there. And Summer in Prague is just the climax of the year, because everyday something interesting happens: exhibitions, performances, gigs, festivals and so on.
Discovering the city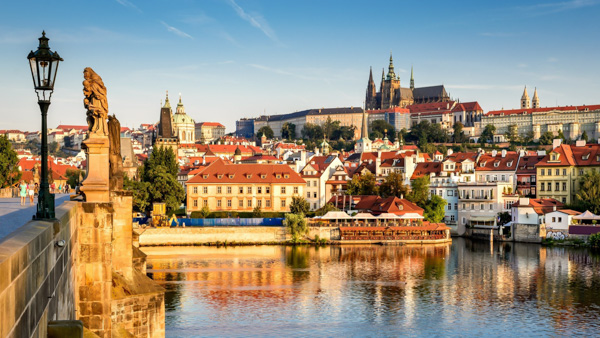 First of all, every tourist wants to take a walk around the city and find out what is so special about it. Well, build your route after you have decided how long to stay in Prague. At the very beginning I recommend you to cover the main sights:
Besides, we have an article with all the information, history and description about the main sights in the historical city center: Old Town in Prague – what to do.
Museums and galleries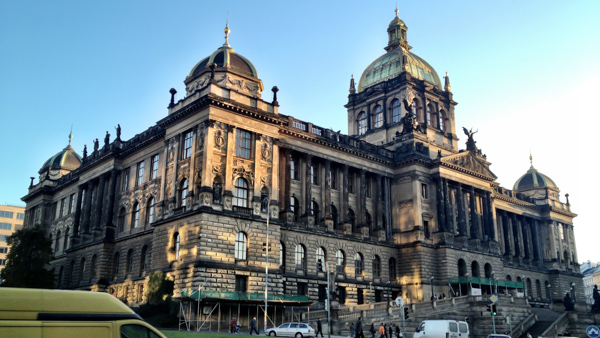 At the hottest days you can spend time visiting Prague's museums or galleries. No one wants to get boiled under the heat so in such a way you will continue exploring the culture and history of the city. Most noteworthy, that the amount of museums reaches 25 places and all of them will be interesting both for adults and kids.
Beer gardens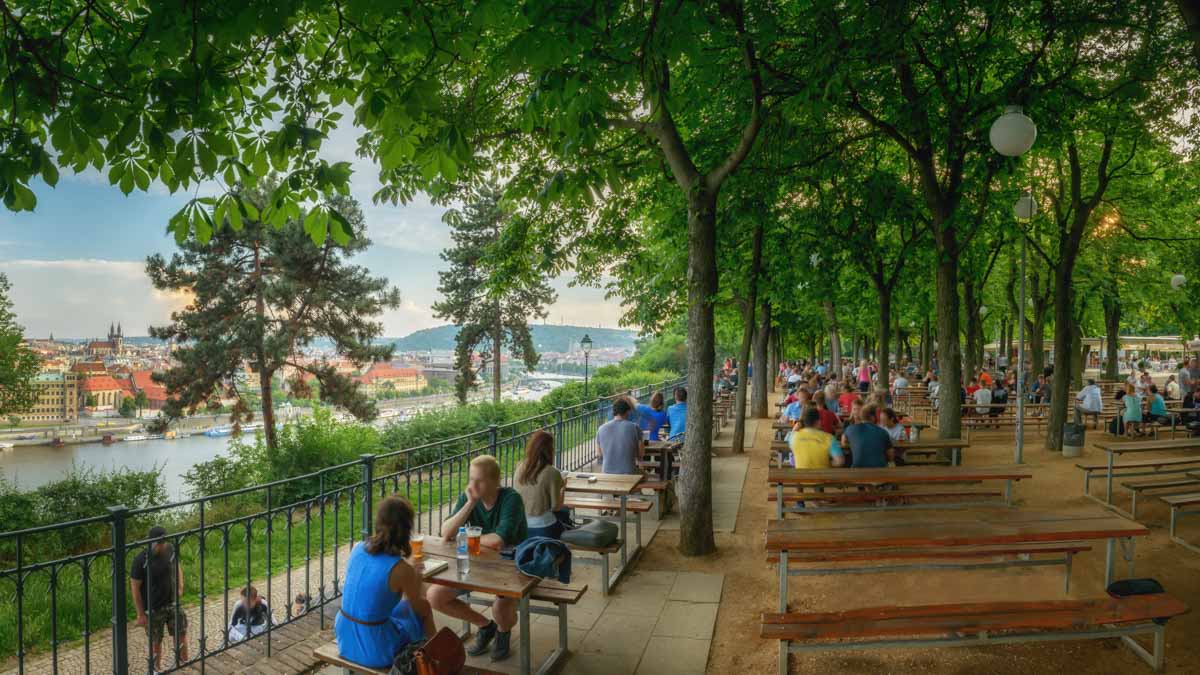 It goes without saying that Prague's beer is another prominent feature of the country. That is why you can take a rest in one of the numerous beer gardens that work during summer in Prague, enjoy this fantastic foam drink as well as the atmosphere and panoramic view. The best places are:
U Kunštátů;
Bajkazyl;
Na Hradbách;
Přístav 18600.
More information here: Beer gardens in Prague.
River cruise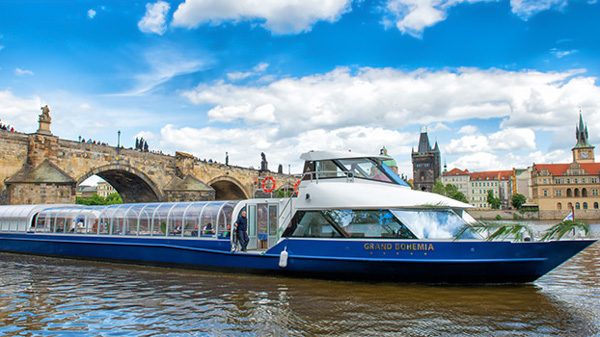 This timespending idea has become really popular and highly demanded during summer in Prague. That is why more and more companies offer their services of excursions on Vltava River, party boats, discovering Prague's Venice, having lunch or dinner on a boat, jazz boats, Venetian gondola rides, grill parties or rent of boats. If you are willing to get new emotions and get out of crowds in the center, this is it.
More detailed information: Boat Cruise in Prague.
Day trips from Prague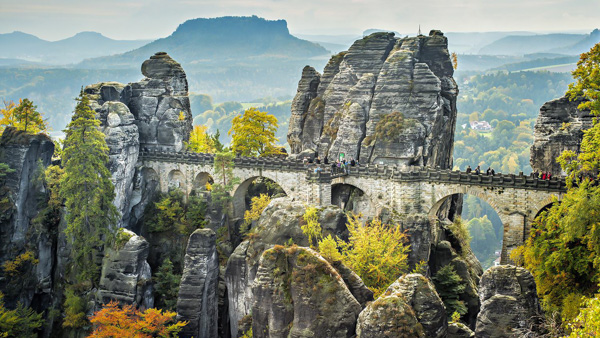 Another great way to discover Czechia during summer in Prague and get exciting experience. You can take a day trip from Prague to famous and mysterious Czech castles and authentic towns, explore beautiful nature and even go abroad. We have put down the detailed information about all of the destinations, their description, routes and features in this article: Day trips from Prague.
Cuisine and drinks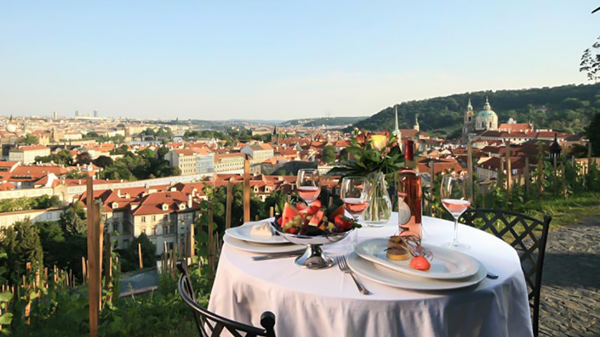 You may need a lot of energy to wander along the streets, so let's find out where to get it. Probably the fastest way is to try famous street food in Prague. It includes local dishes (such as pork knuckle, trdlo, chlebicki, goulash, fried cheese) as well as international meals (pizza, panini, ice cream, sausages, cakes).
Another interesting idea is to try the best burger in Prague. This American dish is no longer fast-food as it has many varieties and recipes for every taste. You can also enjoy delicious local or international dinner in one of the best restaurants in Prague or visit one of the Michelin Star restaurants. As for going out to try beer I would recommend you these ideas:
In order not to get into nasty situation, get acquainted with this article: Drinking age and drug laws in Prague.
Parks and Gardens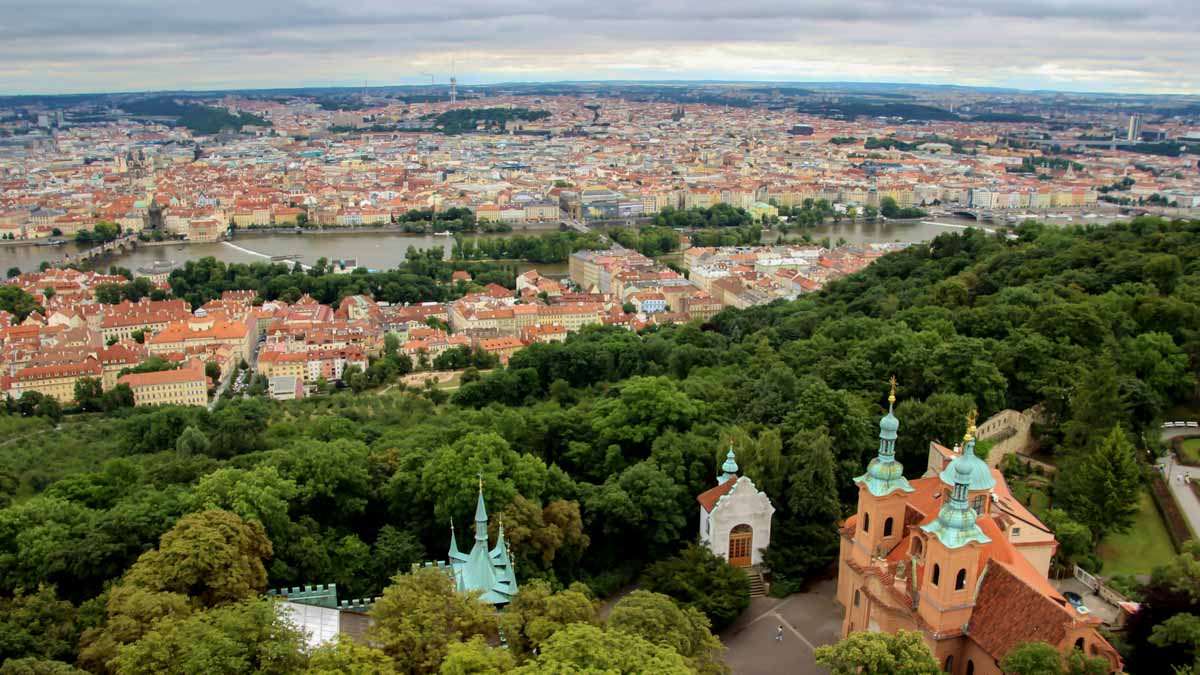 It is quite common among locals to relax within the nature in places like Petrin Hill or Royal Garden in Prague. Such spots have rather long history, as pretty much everything in the Czech capital and offer many sights. Besides, many gardens have unique plants and flowers combined with the Renaissance or Barocco landscape design.
Events in Prague 2018
Summer in Prague 2019 as usually will bring a lot of interesting people, stars, street artists and performers to the city. Everyday something going to happen from a local party in Praha 7 district for example to the concert of a well-know musician in the biggest concert hall.
Of course it is close to impossible to name all of summer events that take place in the capital and other Czech cities. That is why I would numerate only the biggest and the most interesting from my point of view.
Festivals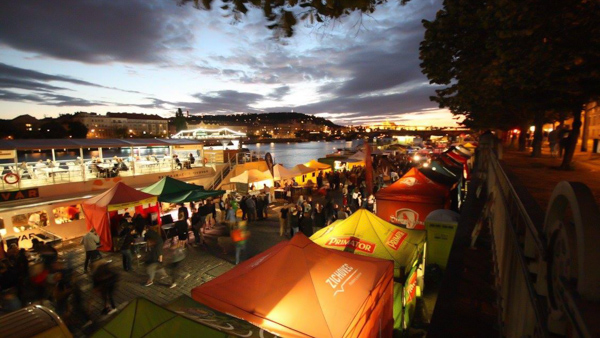 Concerts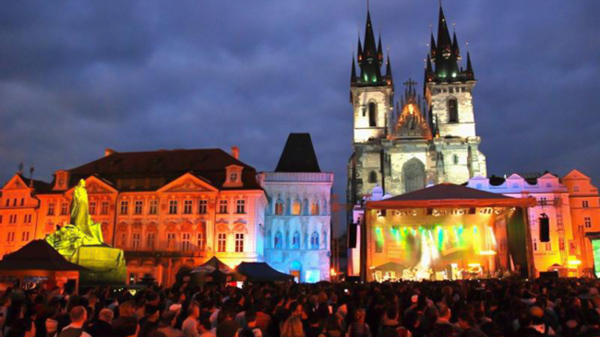 Don Giovanni at the Estates Theatre 2019 – 09 August 2019 – 31 August 2019 (more detail here);
Other events
Tours in Prague
As you can see summer in Prague is full of fun, the weather is nice, there are a lot of people from all over the world. Therefore start planning your trip to Czechia and remember, that our team will provide you with the best private tours in Prague.