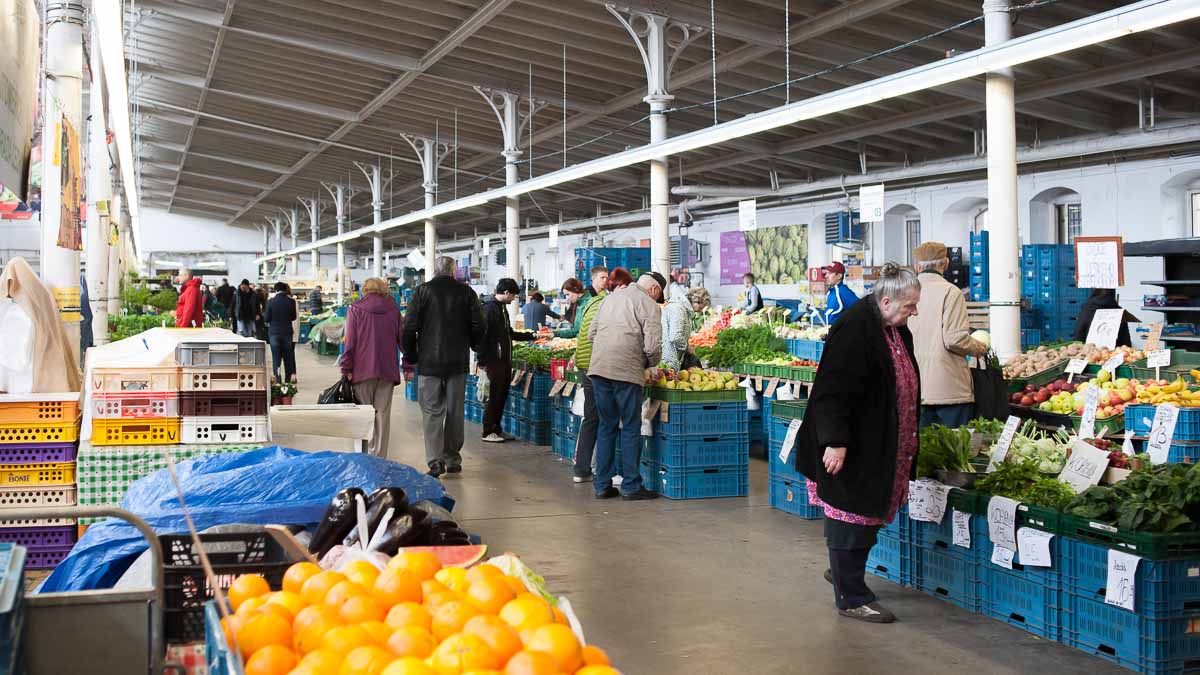 Shopping in Prague is quite comfortable and interesting, in case you know the best places to buy things. Let's have a look at the shopping malls of Prague and see, what they offer, for what prices. Also in this article you will know about discounts in Prague.
Mind: since 2016 all big shops and malls with the area of 200 square meters don't work on public holidays.
Discounts in Prague
There are several periods, when shopping becomes very attractive in Prague. These are winter (Christmas in Prague) and summer discounts. For every period there is special strategy of shopping. In winter it is always good to buy electronics, when in summer — winter and autumn clothes for very good prices.
Winter Christmas discounts
Christmas has always been a perfect period for shopping in Prague. People want to share the best with friends and relatives. Therefore everyone becomes mad about buying presents. On the other hand these are shops who make the stew boil. They start discounts, making the people queue for goods. During Christmas shopping period Prague shops make 80% of annual income.
But the biggest discounts in Prague start just after Christmas day. This shopping period lasts about 2 weeks till the middle of January. One can save a lot of money on clothes, electronics, wines, food and other products. Discounts are 50% and even more on selected items.
Summer discounts
Summer discounts in Prague begin in June and last till August. Most of the shops cell out winter and springs collections. That is why it is good time for buying ski or snowboard equipment and clothes for very reasonable price. Other sport shopping in Prague is also good in summer. Though you need to spend more time looking for the size and model you need.
Because during the sales shops can offer only the things they have. And usually these are not very popular colors or sizes. You can find clothes with over than 60% discount if you are lucky.
Parizska Street – Luxury shopping in Prague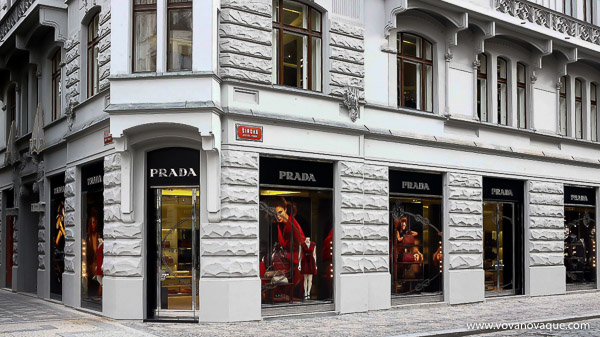 Jewish quarters has another very important attractions for tourists from all over the world. It is the place for luxury shopping in Prague. You will find there trendy and luxurious boutiques with amazing selection of clothes and accessories. Looking for Prada, Hugo Boss or Armani in Prague? Go to Parizska Street and get what you want. Below you will find the list of the most popular luxury shops in Prague:
Baldinini, Havířská 5, Praha 1, Široká 11, Praha 1;
Bulgari, Pařížská 15, Praha 1;
Burberry, Pařížská 11, Praha 1;
Cartier, Pařížská 2, Praha 1;
Dior, Pařížská 4, Praha 1;
Dolce & Gabbana, Pařížská 28, Praha 1;
Escada, Pařížská 21, Praha 1;
Gucci, Pařížská 9, Praha 1;
Hermés, Pařížská 12, Praha 1;
Hugo Boss, Pařížská 19, Praha 1;
Jimmy Choo, Pařížská 7, Praha 1;
Louis Vuitton, Pařížská 3, Praha 1;
Prada, Pařížská 16, Praha 1;
Rolex, Pařížská 14, Praha 1;
Salvatore Ferragamo, Pařížská 20, Praha 1;
Tiffany & Co., Pařížská 10, Praha 1;
Vertu, Pařížská 8, Praha 1;
Zenith, Pařížská 4, Praha 1.
Vietnamese markets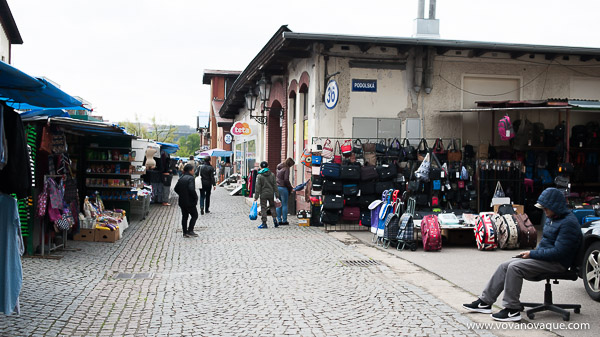 But for luxury shopping, there are several more ways of buying things and presents from Prague. Since there is a huge minority of Vietnamese, there are two big markets:
Pražská tržnice (Bubenské nábřeží 306/13, Praha 7)
Tržnice Sapa (Libušská 319/126, Praha 4).
Pražská tržnice
Pražská tržnice is the Vietnamese market in Prague located in Prague 7 district. There one can buy quite cheap goods: from pullovers «I love Prague» to suitcases. Though you should not expect high quality, but you should always discuss the price. Sometimes they give 50% discount for buying 2-3 items.
But for goods in Pražská tržnice you can buy tasty food at farmers market. There are season fruit and vegetables, fish, sausage and cheese. Just next door from the main entrance to the market you can see bakery. They sell tasty local bread and diary products from Slovakia: milk, cream, yoghurt.
Address: Bubenské nábř. 306/13, 170 04 Praha 7
Tržnice Sapa
Vietnamese market Tržnice Sapa in Prague another world. This is a city in a city. This is the place where one can buy any exotic food. Locals call this place «Little Hanoi». It is not the right place to go for shopping in case you have less than 3 days in Prague. Otherwise, go for it.
But for a huge goods market and shopping opportunities, Sapa market is also a place to eat true asian cuisine. Make sure that before going to shop there, you withdraw enough cash.
Address: Libušská 319/126, 142 00 Praha-Libuš-Písnice
Flea markets in Prague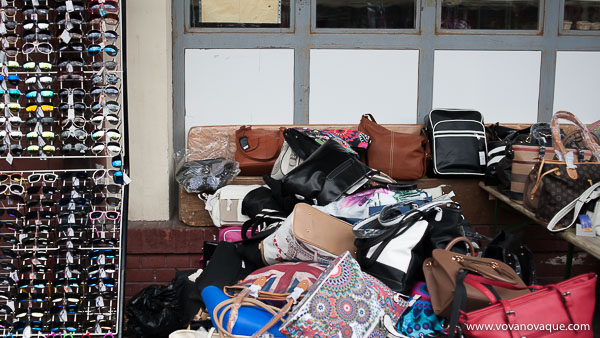 Another interesting and quite alternative place for shopping in Prague and other cities is a flea market. There are several of them in the capital of the Czech republic. People sell and buy a lot of old and used goods: souvenirs, furniture, electronics, clothes, vintage accessories and so on. Below you will find the list of flea markets in Prague interesting for shopping.
Kolbenka
Kolbenka is the biggest flea market in the Czech republic. Located quite far from the city centre, it gathers thousands of visitors every weekend during the whole year round. Kolbenka has recently changed its address and now is situated in Praha 9 – Vysočany, ulice U Elektry. Iti is open from 07:00 till 13:00. Again, remind you to take enough cash to this place of shopping in Prague.
The address of Kolbenka flea market: U Elektry, 190 00 Praha 9-Vysočany.
Naplavka flea market
Naplavka is a lovely neighborhood in Prague with lots of facilities for day and night strolls. The best time to visit the river side in Prague near Vysehrad is summer weekend. From early morning there are a lot of farmers selling fresh fruit and vegetables, meet and cheese. And also there is a boat flea market in Naplavka as well. Though it is not a big one, you will find unique old books, accessories, post cards, clothes and dishes. Try to discuss the prices, in case you buy some items.
Shopping streets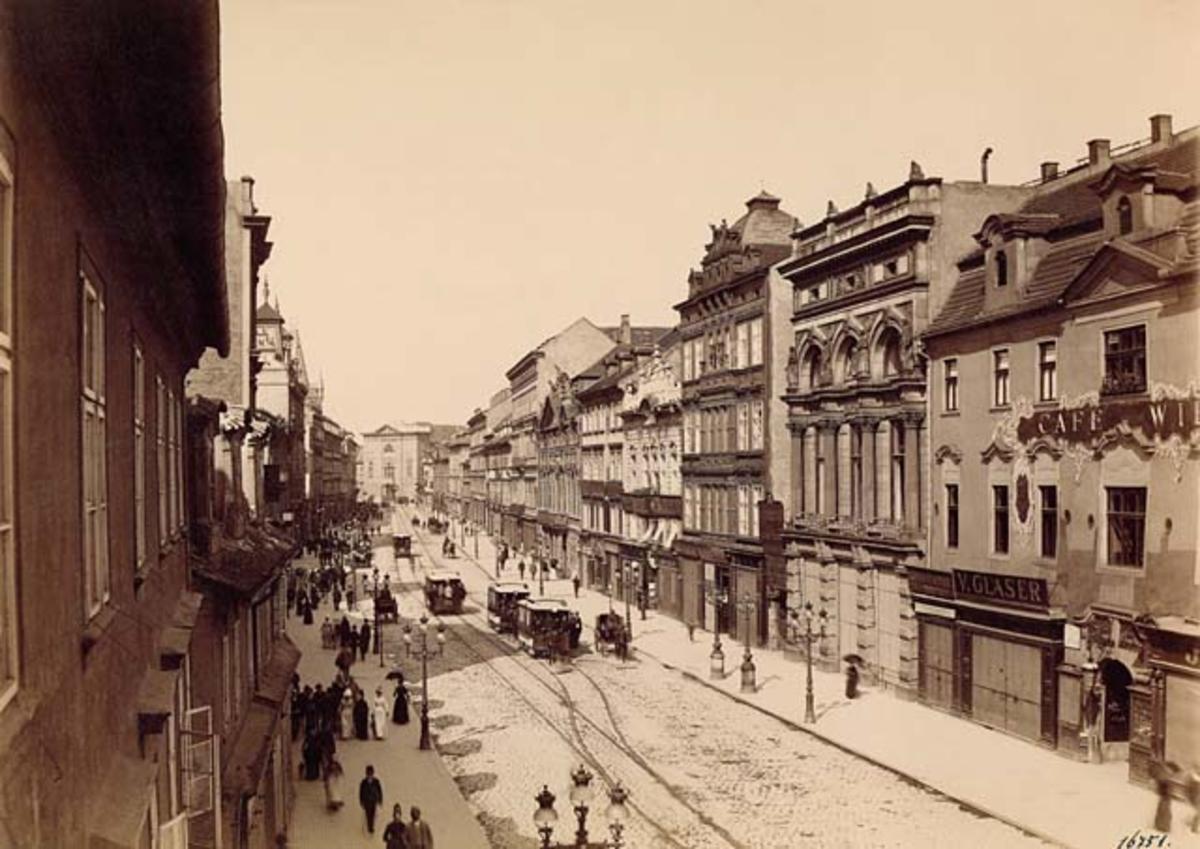 But for Parziska street and street flea markets there are several other shopping streets in Prague down town, which are very popular with locals and tourists. They are located in the centre of Prague and allow combining of sightseeing and shopping. Moreover, these streets are full of cafes and restaurants, where you can have lunch or dinner.
Shopping at Wenceslas Square
Wenceslas Square in Prague is an amazing places. It has historical places, museums, statues and a lot of shops. Total length of both side of the square is about 2 kilometers, plus go through alleys in Pasaz. Totally there will be some 3 kilometers of shopping streets in the very heart of Prague.
In Wenceslas Square you will find the biggest in Prague BATA shoe shop, C&A, Tiger, Levi's, Missha corean cosmetics, Van Graf, Luxor – the biggest in the country book store and lot of other small and big places to leave your money.
Shopping in Na Prikope
Na Prikope street is linked with Wenceslas Square and leads to another shopping paradise of Prague — Palladium. On the two sides of the street there are shops selling clothes and accessories. Most popular places in this street are: Berska, Pandora, Zara, the biggest toy shop Hamlyes, Nike, Douglas, Hugo Boss, Mango, New Yorker.
There are also crystal and jewelry shops in Na Prikope as well as some nice places to eat and relax after the shopping.
Shopping malls in Prague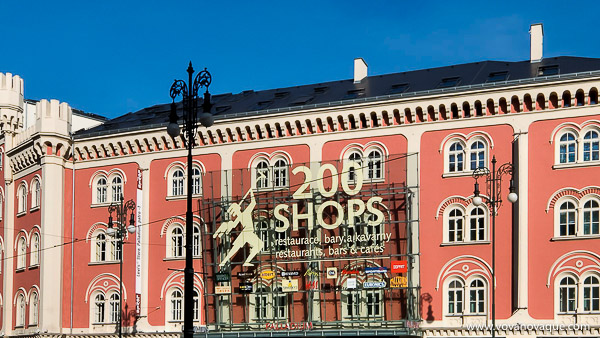 There are numerous shopping malls in Prague. Some of them are located close to the city centre, others are quite distant. I will provide you with the detailed information about three of them, which I consider to be the most interesting for shoppers. But you should mind the fact, that almost all of them are quite the same and don't differ much for the choice of goods. Shopping in malls of Prague is almost the same.
Palladium
Palladium in Prague is the most popular shopping mall. Tourists and locals attack this place every day from early morning till late evening. People buy, eat, work out and simply do window shopping there.
Palladium is a quite big inside and accommodates more than 200 shops and restaurants, a gym and a casino. It is a very comfortable place to spend time looking for goods and presents. Everywhere you can pay with card or cash. In some shops they take also Euros.Prices in Palladium are basic. I would not say it is either cheap or expansive. It is a normal places to shop. Of course the best time to go there is during the discount season.
Address: Nám. Republiky 1, 110 00 Praha 1-Nové Město
Kotva
Kotva in Prague is another good place for shopping. You can find it right opposite to Palladium in front of the main entrance. The black impressive building is a good place to have some exclusive clothes purchased. Also on the basement you will find numerous cosmetics shops, vinery and cafes.
At the top of Kotva, there are two terraces with fantastic views, giving you the chance to wind up you shopping in Prague with a delicious lunch.
Address: OD Kotva, nám. Republiky 656/8, 110 00 Praha 1-Staré Město
Chodov
Chodov is already quite a distant place to go for shopping in Prague. It is rather local mall. Though tourists also go there, because Chodov has some shops that are not presented in other parts of the city. For example the closest to the centre of Prague Pull & Bear shop is there.
So if you really like their clothes, it is good to go there. Chodov centre is located at the red line metro station. So to get there you will either have to use public transport or Uber in Prague.
Address: Roztylská 2321/19, 148 00 Praha 11
Fashion Arena
Fashion arena is an outlet centre in Prague. But ' dontyou get too much inspired, when you hear the word "outlet" because to my mind a person should be  really luck to find good clothes and shoes there for reasonable outlet prices. I assume that Fashion arena can be a good place to buy sport wear. But all the rest is not as cheap as it should be in outlets.
Moreover Fashion Arena is located quite far from the city centre. It will take you about an hour to get to the place by public transport or over 15 Euros for Uber ride. So if you are ready to loose about 2-5 hours of your day in Prague for shopping with no guarantees, go for it.
Address: Zamenhofova 440, 108 00 Štěrboholy
Hipster design markets and shops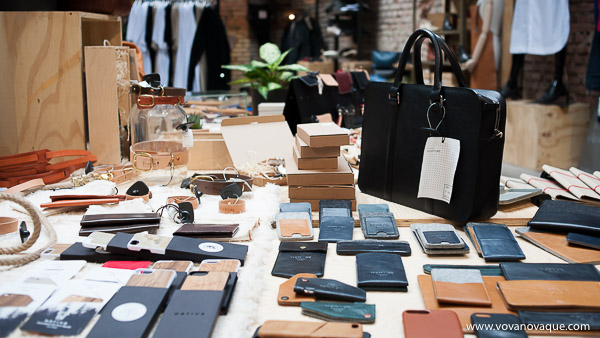 Recently Prague became also an interesting place for shopping designers' and handmade goods. Annually there are a lot of fashion and design markets, where local producers and craftsmen present in their works. And it is amazing, because more and more people can buy local souvenirs and bring back home really Prague made present, but not a magnet made in China.
Among my favorite places to buy local hipster and design present in Prague is Prague 7 district. Recently there have been opened a lot of new cafe and design spaces, where they offer interesting things for shopping. Check out Veverkova Street. There you will find a case Bistro 7 and a couple of small hipster shops with clothes and accessories.
Though the biggest spot to shop in Prague 7 is Vnitroblock. Huge loft with biggest collection of local design goods. There are a lot of clothes for men, women and kids, elements of home design, accessories and lot of beauty.
Address: Tusarova 791/31, 170 00 Praha 7-Holešovice
Online shopping in Prague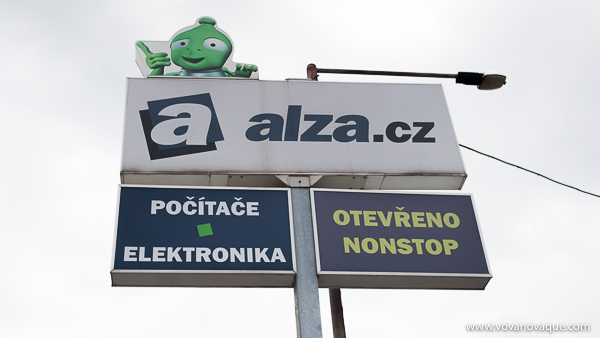 Online shopping in Prague is getting more and more popular. The reason, why people want to purchase goods via Internet are the following: time, price and comfort. Most of the on-line shop attract customers with free delivery of the items they buy. Moreover sometimes you can find a better price online for things you need. The most popular shops are:
Before going for shopping in Prague, please make sure that you have read the following articles, which will help you to avoid unpleasant experiences.
Exchange in Prague;
Tax Free in Prague;
Shopping tour with a guide in Prague.