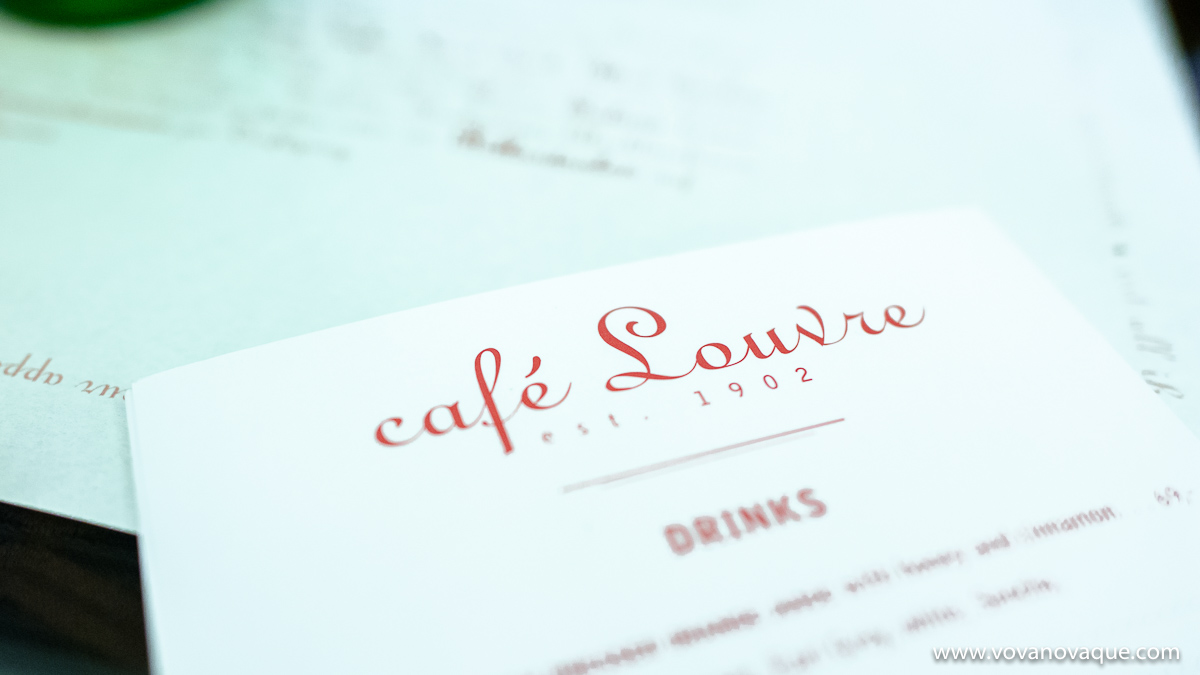 Friends, in this article I will share with you the information, which is worth a lot, because today I will talk about my beloved place for breakfast — Cafe Louvre in Prague. This is a cafe with a long story, fascinating old interiors, perfect service and amazing food. You can start you relations with Louvre either with a cup of the best hot chocolate in Prague or with a portion of Czech goulash. In any case it will be a perfect start.
History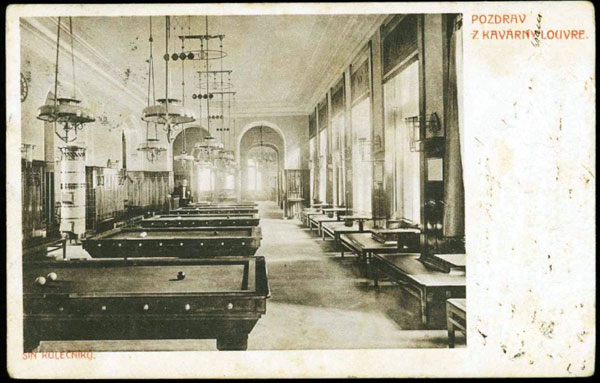 History of Cafe Louvre began in 1902. Yes, in 1902. More than 100 years ago. That was the times when Austrian culture of fancy cafes and restaurants reached the Czech capital. And try to imagine, that this place at that times could fit up to 800 people. Yes, eight hundred visitors. It was the biggest cafe in the whole Austro-Hungarian Empire.
It was a strong project from an perspective you look at it. How to cook so much food? How to deliver things? How to find so many professionals to work with people? These were the challenges of that time and they managed to deal with them, because till today we speak about Louvre in Prague. But there was another important social issue. Cafe Louvre became one of the first places, where women could come without men as supervisors. Yes, before that women could only meet at home or at private cabinets.
After the Second World War the country of Czechoslovakia was occupied with Soviet Union and a lot of strong social meeting places as Louvre were closed. The rooms of the cafe were used as a storage for national archive, which helped to protect and save original interiors and design. The second life of the place began in after Velvet Revolution and since that times till today the crew of Cafe Louvre is constantly improving the service they provide thousands of people annually.
Cafe Louvre in Prague menu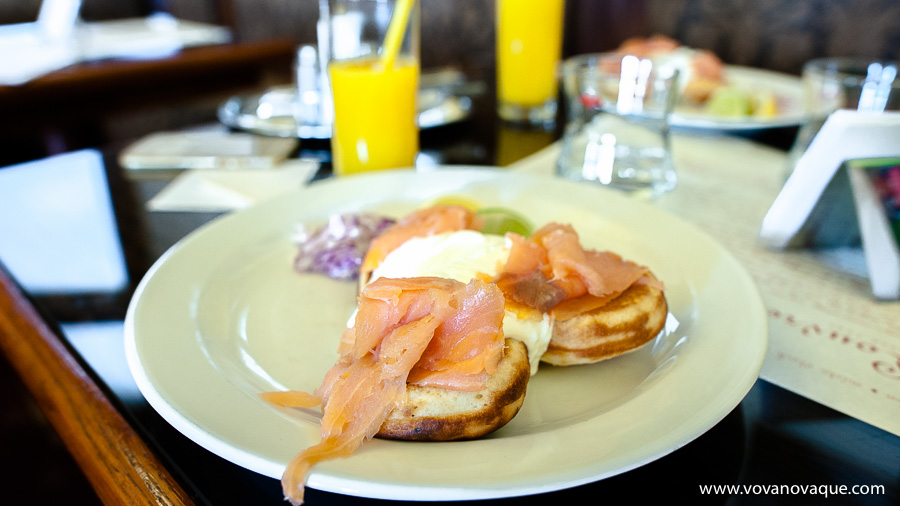 There are 3 different menus in Cafe Louvre: breakfast, lunch and dinner. In the menu you will find full breakfast sets or single dishes. They manage to combine best examples of Czech traditional cuisine with world popular dishes, therefore both locals and tourists can find proper meal and enjoy it. And of course there are options for vegetarians.
My top 5 dishes in the menu of Cafe Louvre are the following:
CROISSANT STUFFED with smoked salmon;
HOMEMADE PANCAKES WITH SMOKED SALMON, shallots and sour cream;
HOME-MADE PANCAKES, raspberry stew, sour cream;
GOAT CHEESE AU-GRATIN WITH HONEY, rocket salad, pear chutney;
CONFIT DUCK LEG, red cabbage, potato pancakes.
5 o'clock tea in Prague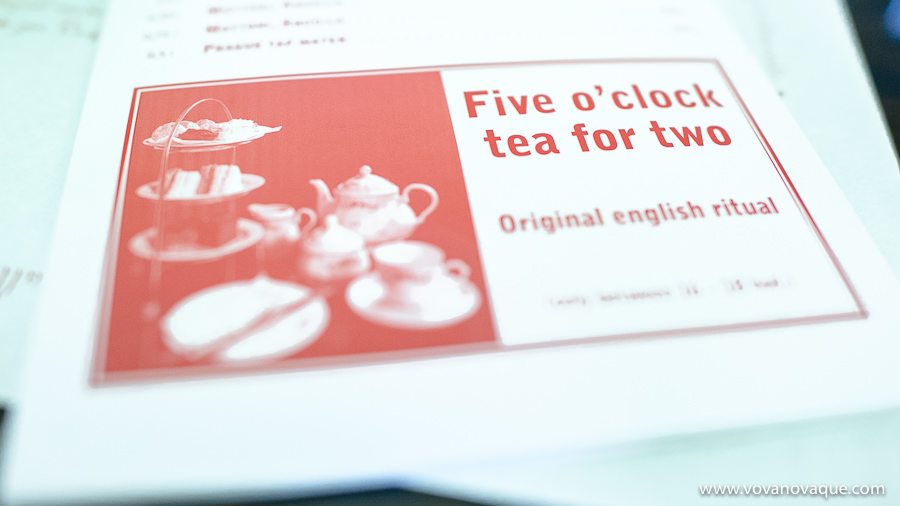 Another interesting feature of Louvre is the 5 o'clock tea offer. For less than 15 Euros or 399 CZK you will be served tea and set of local pastry and cakes. And people love it, because it is a good option for a meeting with old friends or colleagues. Or as for tourists, a nice solution for a afternoon quick tasty pause.
Billiards and games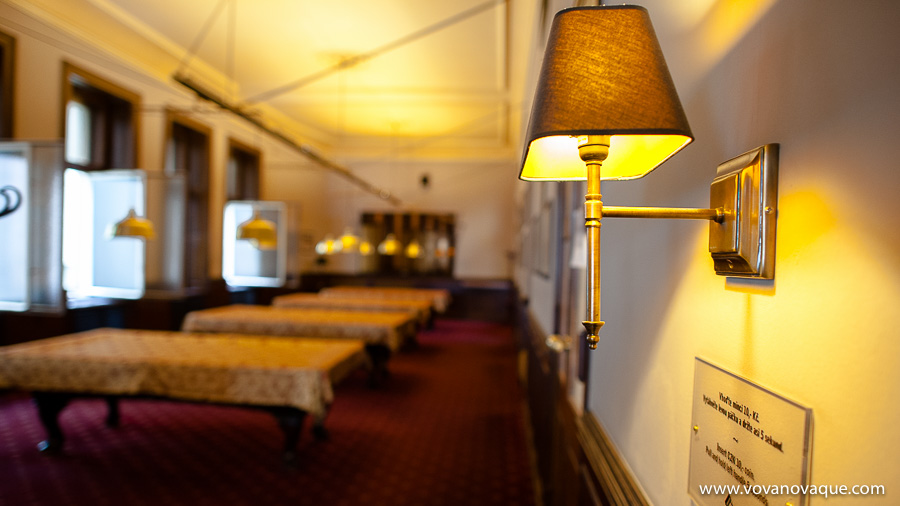 Cafe Louvre keeps to old tradition of table games and billiards. Visitors can play pool for less than 4 Euros (100 CZK) or train the brains while a chess game. I strongly recommend it! Especially when you walk inside the billiards room, listen to the creaks of the floor. It sounds the same as it was 100 years ago. To tell the truth every time I come there and hear this sound it makes me shiver.
Among the most well-known visitors of the cafe were:
Karel Capek;
Franz Kafka;
Albert Einstein.
Prices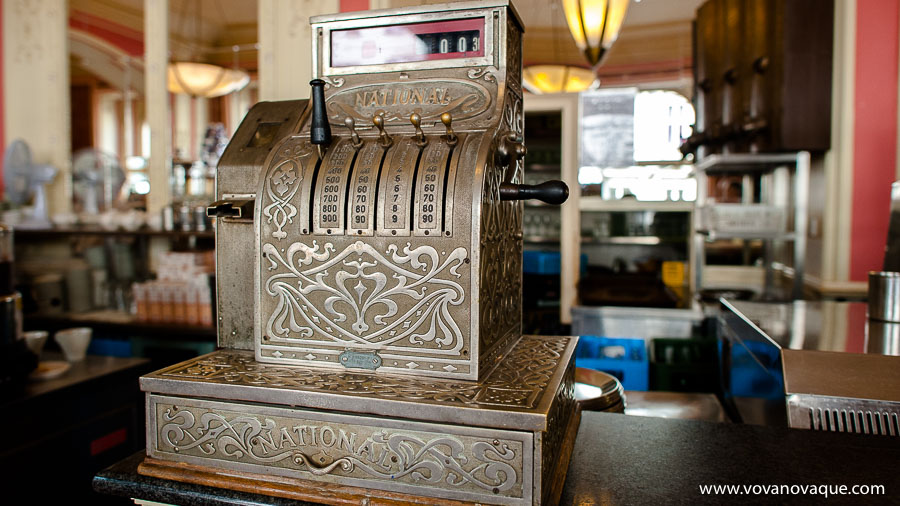 And finally we come to the issue of prices in Cafe Louvre. While compiling this article, I have already mentioned some of them, but let's have a closer look at the menu and the amount of money you need to have for a visit. To begin with, I will state that this cafe has very reasonable prices for food and beverages. In the same quality place in other European capital you will be paying twice the price the minimum. As for example in New York Cafe in Budapest. I will provide 5 main positions from Louvre menu to illustrate this fact:
ESPRESSO – 45
11° LAGER – 50
CROISSANT – 34
DUCK LIVER PATÉ, cranberry chutney, toasted baguette – 119
CAESAR (romaine salad, chicken breast, anchovy dressing) – 169
General information
Monday – Friday: 08.00 – 23.30
Saturday – Sunday: 09.00 – 23.30
Address: Národní 22, Prague, 110 00
Phone: +420 724 054 055
Web: http://www.cafelouvre.cz/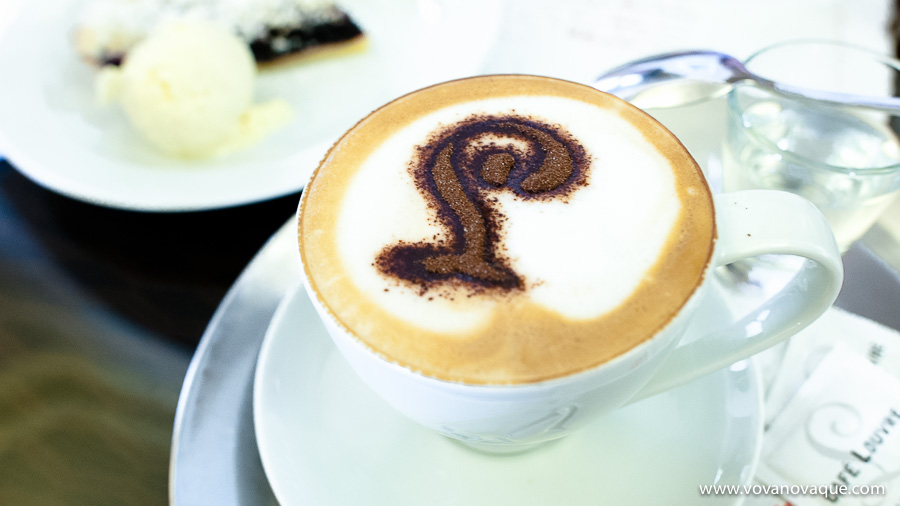 To wind up, I would like to mention the following fact. In 2012 Cafe Louvre in Prague was nominated to Czech Bar Awards as the best cafe in the country. And this is just another good reason for you to visit this place and have one of the best meals while staying in the Czech Capital.
Today it is a good place to go for a cup of coffee or proper meal. Since May 2017 all the restaurants and cafe with food in Czechia are smoking free places, it means that finally non-smokers have enough places to sit, because before this ban, the 2 thirds of the places in Louvre were smoking friendly.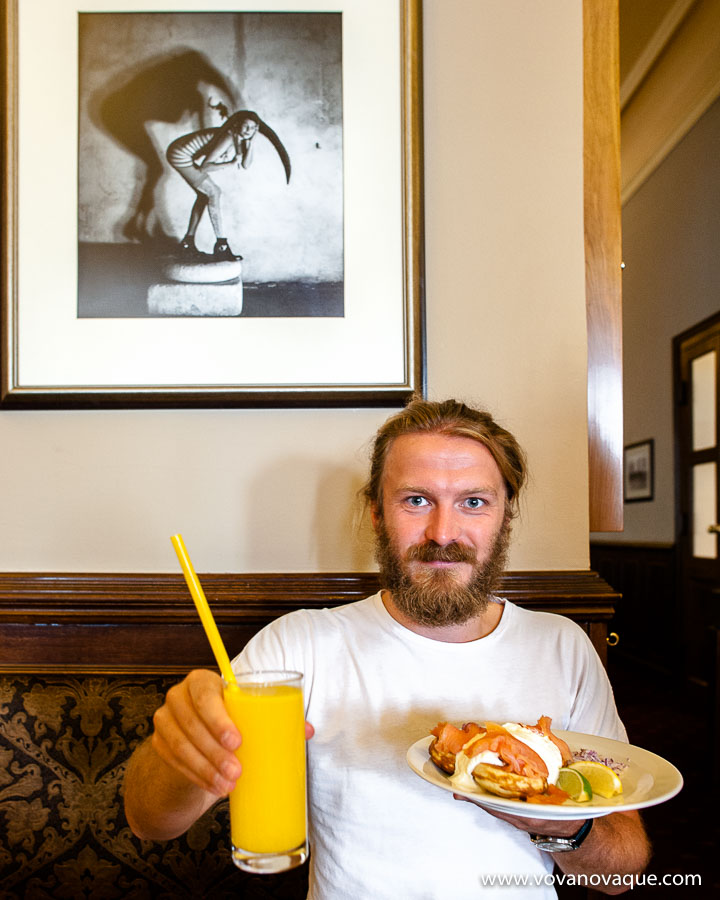 By the way, Louvre is the last point for our Early Birds tour in Prague. Check the link and learn about the most comfortable way of Prague discovery. And if you have already been to this cafe, please, leave your comments below and share your experience.