Municipal house in Prague is one of the best examples of Art Nouveau style in architecture and design. But also this is an important for Czechia and its nation cultural object with fascinating concert halls, restaurants, exhibitions and traditions. So let's have a stroll around the place and look inside Municipal House of Prague or how they call it "Obecni Dum".
History
Though the building looks quite modern (in both meanings of this word), its history began centuries ago with the name of King Wenceslas IV. He was a very curious ruler and to control the place where we now see the Powder Tower or Powder Gates he established a new residence quite far away from Prague Castle and Vysehrad. And the name of this residence was King's Court.
By the way, near the building of Municipal house you can stay in one of the luxurious hotels in Prague — Kings Court Hotel.
After in the XVII century Habsburgs decided to change the function of this building and established in the former King's Court archiepiscopal seminary. But the fire of 1689 destroyed the construction. Authorities decided to reconstruct the complex and to build a new church. It was Saint Vojtech Church. But already at the end of the XVIII century the seminary gets new room in the Klementinum and leaves King's court.
Instead of educational function the place solves military issues from 1776. Soldiers store gun powder in the tower and occupy the main building as barracks. And in the XIX century from the barracks they make a military academy in Prague. But it was not too long before another change come to this place.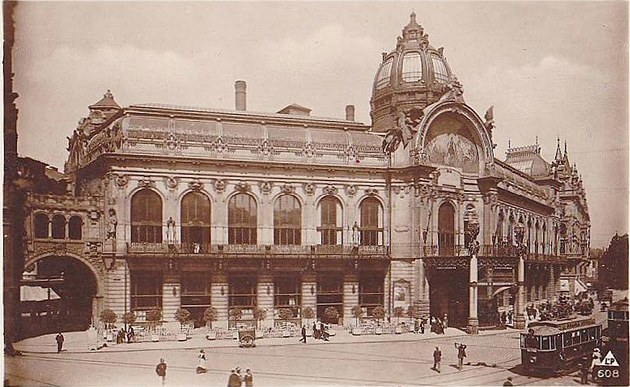 The XX century brought new technologies and another vision of a city as a phenomenon. People started to think about comfort of the streets, functions of the buildings and it leads to numerous changes in architecture. Local authorities decided to ruin both the building of King's Court as well as St. Vojtech Church. Thus the place for our todays hero was found. Yes, that is where Municipal House stands today.
Construction of Municipal House in Prague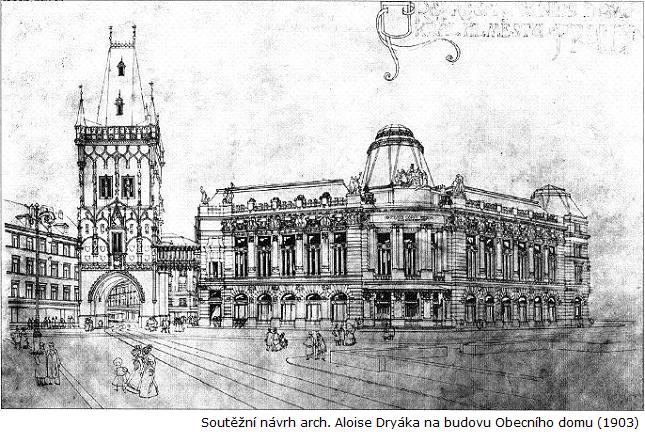 As we already now, Czech of the beginning of the XX century didn't care much about the past, but they were looking ahead. And in 1901 a special memorandum was initiated by Prague Civil Society to start planning a building to represent the Czech Capital asa kingdom's capital.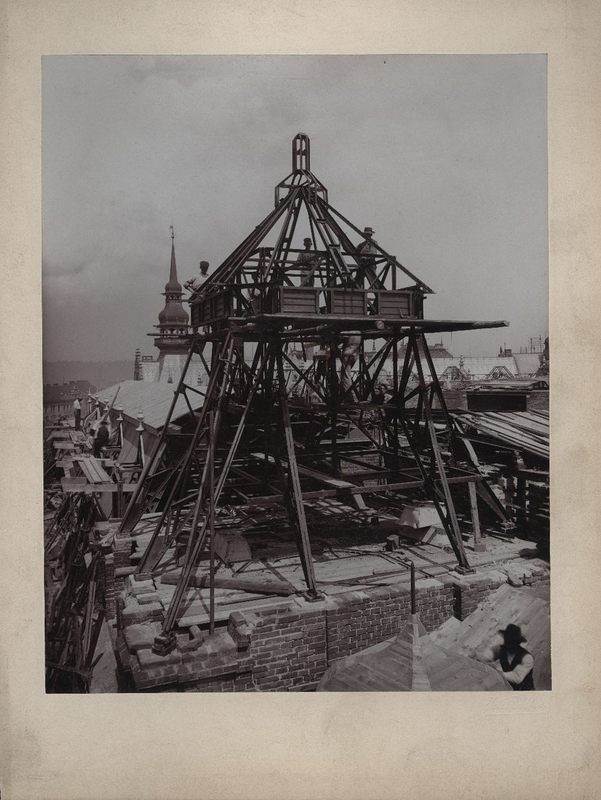 So in two years in 1903 local architects went for a competition for the best plan and design of future Municipal house. There are two names which you should at least associate with the Prague attraction: Antonin Balsanek and Osvald Polivka. These two men responsible for the whole process of the construction.
It took another 365 days for local authorities to agree upon the final design of the building and to count the budget. It was 3 000 000 Czech Crowns. In that time one kilo of gold would cost 3280 Crowns. Today one kilo of gold is 900 000 CZK. With help of easy calculations we come to the sum of 823 500 000 which is about 32 millions of Euros. It took the company Schlaffer 7 years from 1905 till 1912 to finish the planned construction.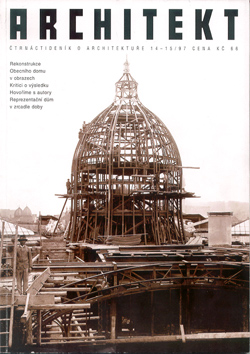 Official opening ceremony took place on the 22 of November 1912 and in 6 years the first president of Czechoslovakia Tomas Garrigue Masaryk proclaimed from the balcony of Municipal house the first republic of Czechoslovakia. And you can also stand at this balcony while the tours around the building.
Inside
Not only outside, but also inside was Municipal House an impressive construction. I would even say, inside of the insides. Let me just name some facts and technical solutions used in it:
electrical and hydraulic elevators;
central heating;
ventilation;
water supply system;
laundry;
tube post;
intercom network and even ice making machine.
And all this things worked in 1912! The total area of Municipal house in Prague is over 4000 square meters. And by the way, the final budget was twice the planned one – 6 083 000 Crowns, which on today's exchange Prague rates makes 65 millions Euros.
But let's see what you can find inside Municipal house, but for impressive works of Alphonse Mucha and other famous Czech artists of that days.
French Restaurant and Cafe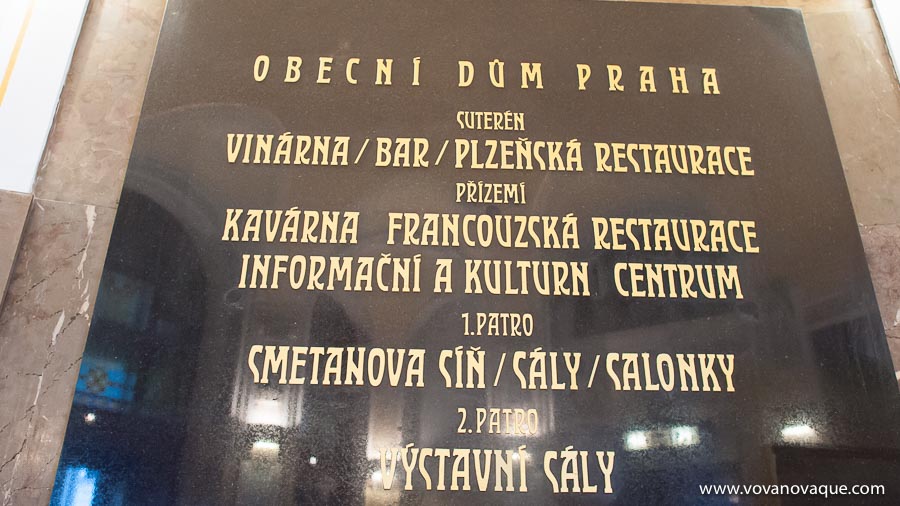 French Restaurant in Municipal house of Prague is a very visually attractive place. Especially in the evening the golden lights of its room shine like the diamonds in the sky. But you should be careful, because I used this comparison not just to make you sing this song for the rest of the day, but to warn you. The prices for food and beverages are twice as big as in a normal restaurant or cafe.
They say, that the quality of Czech traditional food is of the best standards as well as the service. Though to my mind this is the place where you pay for the location more than for food. That's why I suggest going to the cafe first to have a cup of tea or coffee with desert.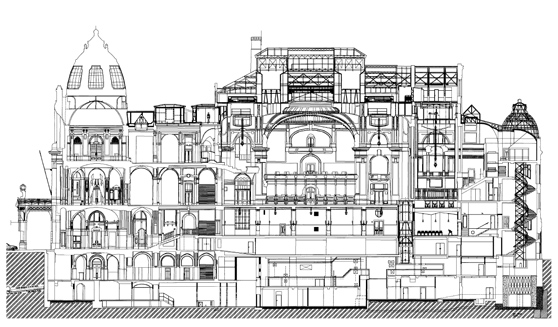 The staircase and new foyer;
American bar and Pilsner restaurant;
Central Cloakroom;
Smetana Hall;
Mayor's Hall;
Rieger Hall;
Sladovsky Hall;
Palacky Hall;
Gregr Hall;
Parlours and Confectionery;
Exhibition Halls;
Gentlemen's Czech Club;
Mayor's Hall;
Smetana concert Hall
Bedrich Smetana is a famous Czech composer. That is why the biggest concert hall in Municipal House in Prague was given this name. It has 1200 seats, which means it can host not only daily classic music concerts, but also various international events and festivals. One of the most important is Prague Spring International Music Festival.
Guided tours
To discover Municipal House one has to go for a guided tour. They are held daily in groups of up to 35 people. But usually they don't have more than 10-15 people at once. During the tour you will visit all the listed rooms, halls, restaurants and cafes and discover more information about this magic place. If you are lucky and the guide is nice, she will let you take a photo from the famous balcony.
Admission fees:
290 CZK (full price);
240 CZK (reduced price);
500 CZK (family ticket);
2 500 CZK (private guided tour);
General Information
Address: Municipal House (Obecní dům), náměstí Republiky 5, Praha 1 – Staré Město, 111 21
e-mail: info@obecnidum.cz
tel.: +420 222 002 101
My friends, I am doing my best to share with the best places and the most interesting facts about them. Therefore, if you like the article about Municipal House in Prague and it helps you to plan a trip, help me in return. Write a comment and share this article with friends in social media.