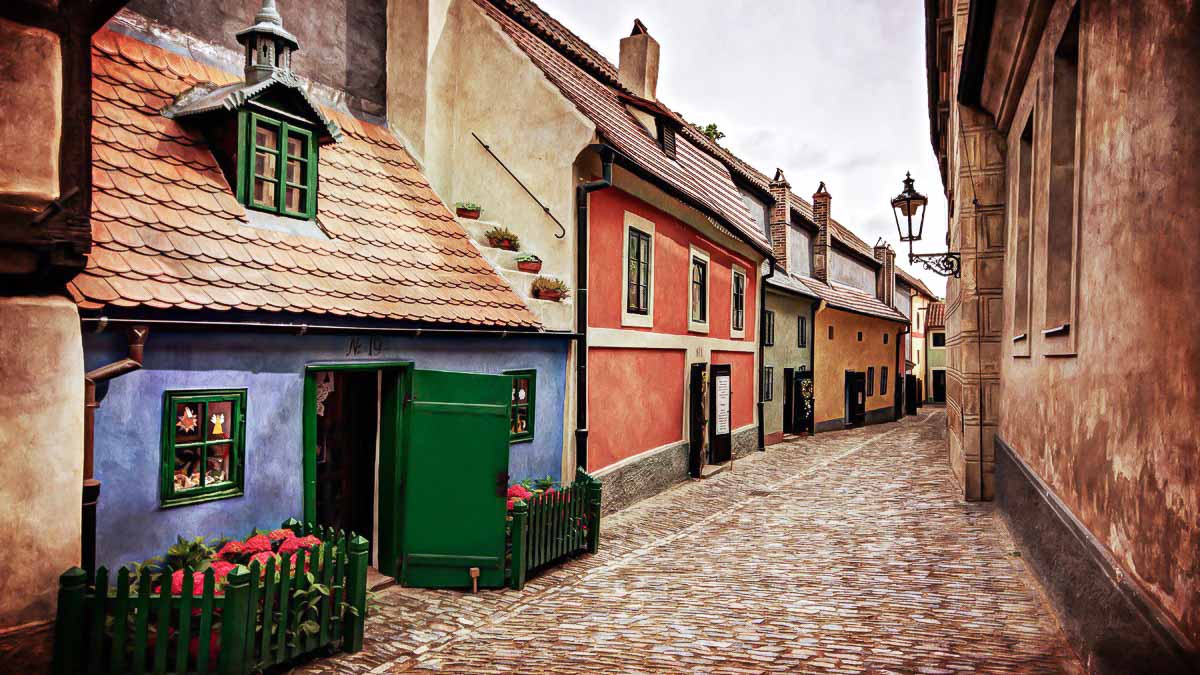 Golden Lane (Zlatá ulička in Czech) is among top attractions in Prague. Every day hundreds of tourists walk around the street with tiny old houses. Some of them search for local shops with unique souvenirs. Others want to see the houses, for example, the one where Franz Kafka used to live.
This location is a special kind of a fairy-tale place. Both a child and a parent can plunge in to a tale. To this day locals still remain old legends about alchemists. But the beauty of the street has a very long and interesting history, so let's find it out.
History of Golden Lane and its legends
Kind Rudolph II built these little houses as an extension to the defensive wall approximately in 1500. They served as a home for castle guard and their families. Later, because of goldsmiths who worked and lived there it owned a name "The Goldsmiths Lane". That is why nowadays the street is called "Golden Lane". Till 19th century it was a home for poor people but some major works of famous Czech writers are also associated with this place.
Probably, the most popular legend is about Rudolph II and alchemists. The legends say that the Kind truly believed in astronomy and alchemy. He also thought that it could strengthen his power.
So, people who lived there were considered to be alchemists who made gold, elixirs of eternal youth and philosopher's stone.
Actually, they were jewelers and did not have any relation to alchemy. The root of the legend is that the King really believed in this and contributed to the developments, but only on the territory on the castle, that's all.
Franz Kafka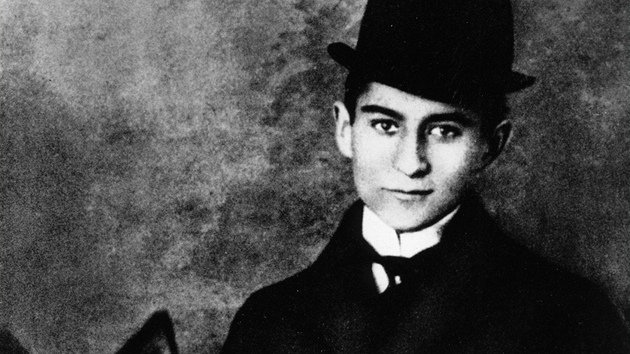 During 1916-1918 years the house number 22 on Golden Lane was a home for a world famous writer Franz Kafka. Though he lived there only for two years, inspired by this amazing scenery and atmosphere in 1926 wrote his novel "The Castle". As for the other writers and poets of Golden Lane, they are: František Halas, Jaroslav Seifert and Vítězslav Nezval.
9 out of 16 extant houses are small museums and the other 7 are souvenir shops. They contain lots of authentic attributes which highlight the history of the place. Everyone can find something unique and interesting to bring a piece of Prague back home.
Hotels and hostels near Golden Lane
As Prague Castle is one of the most admirable places among tourists there are lots of places to stay. Depending on your taste, choose one of the following:
Hotel Three Storks;
Waldstein Hotel;
Hotel Hoffmeister;
Luxury Family Hotel Royal Palace.
All of them are not farther than 500 meters from this location.
How to find
Golden Lane is a part of Prague Castle complex. Getting to the castle follow the signs, which will navigate you to the point of destination. You can use either public transport of UBER in Prague.
Entrance Fee and schedule
Opening hours:
It is included in the combined ticket along with other famous Prague Castle Complex. The price for long route is about 350 CZK and 250 CZK for the short route.
Life-hacks
But after opening hours you can get there for free and absolutely legal. Nevertheless, all souvenirs shops and exhibitions are closed. Even at this time Golden Lane in Prague Castle is extremely stunning and mysterious place.
Top 5 things to do in Golden Street in Prague
Take a picture with cute houses;
Buy souvenirs;
Learn the story of Franz Kafka;
Try to feel the history of old times;
Have fun!
Tour
If you would like to discover all the secrets of this fairy-tale place, please follow the link (tours in Prague) and book a private tour with our local guides in Prague.