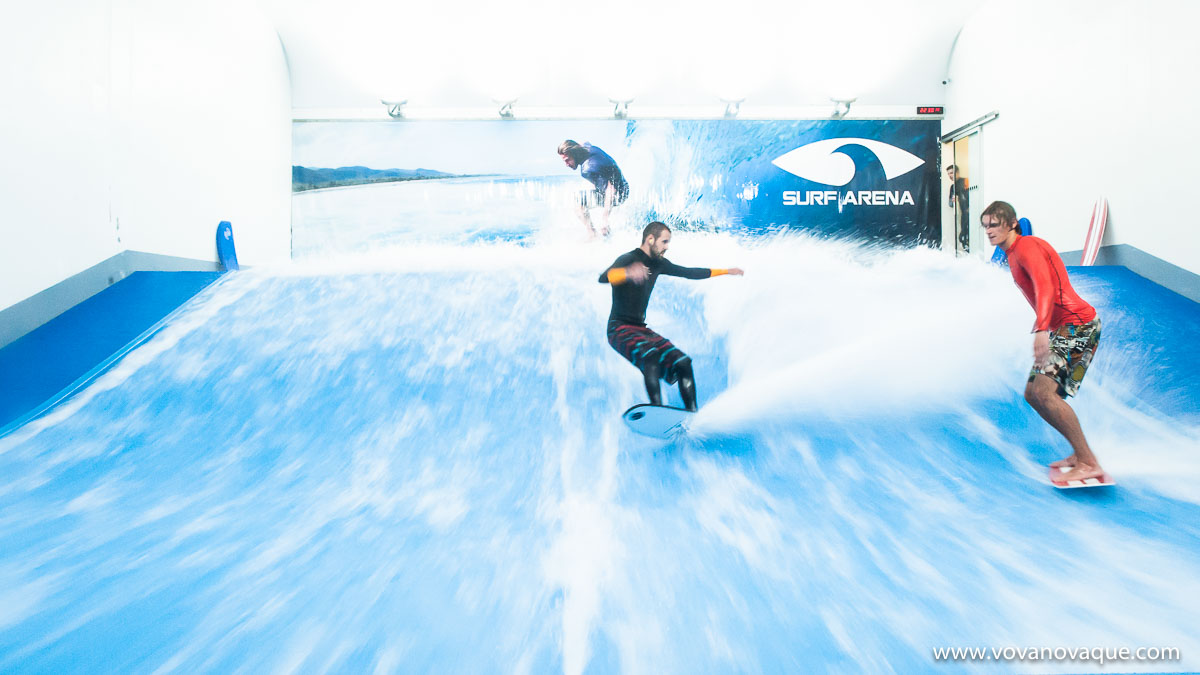 Before I will tell you everything about Surf Arena in Prague, I need to confess. Friends, I am so happy today, because yesterday I tried a new drug. To tell the truth I was under its influence a bit earlier in Rome, but it is nothing to do with what happened yesterday. So I need to make an official statement: My name is Vladimir. I am 30. And I am addicted to surfing!
Surfing in Prague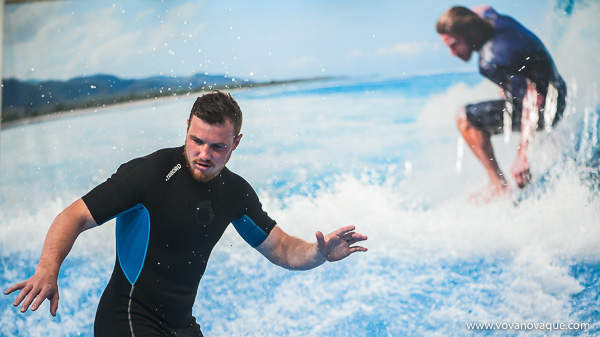 Unfortunately for majority of tourists Prague is associated with beer and Charles Bridge only. Because a lot of people limit themselves with basic touristic routes. Therefore I am working hard on changing these old school rules and giving my beloved city a new modern look. Therefore traveling to Czechia can be much interesting and exciting than they write about in guides. Fancy surfing in Prague!
It all began quite recently. In 2016 a modern building of Surf Arena Praha hidden some 40 minutes away from the Old Town Square appeared on the map of the city. It offers indoor surfing activities for people of all ages. Thanks to this simulator I had a chance to catch my first wave. And now I am so excited to tell you everything in details and I sincerely hope that my review will make you go and try it!
How does indoor surfing works?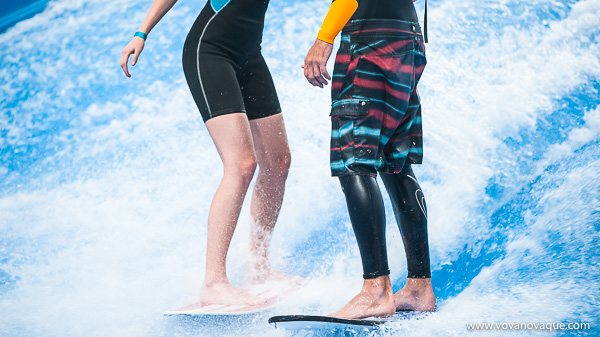 The water stream is generated by the engines. It is quite strong, therefore one should listen carefully to the trainer at the briefing before you start you first surfing experience. The pool has two parts: lower, where you serve and upper where the stream takes you, when you fall. To protect the body you should wear special suit. They will provide you with it for free. For extra fee you can have a towel and slippers.
I would recommend to come about an hour in advance before the time of your reservation, because through the huge screen you can observe others visitors surfing. Mind, that it sometimes looks very scary how people fall from boards, but in the reality everything is much softer. Neoprene helps. I felt it with my body. So relax and get ready for your turn to surf in Prague!
Facilities in Surf Arena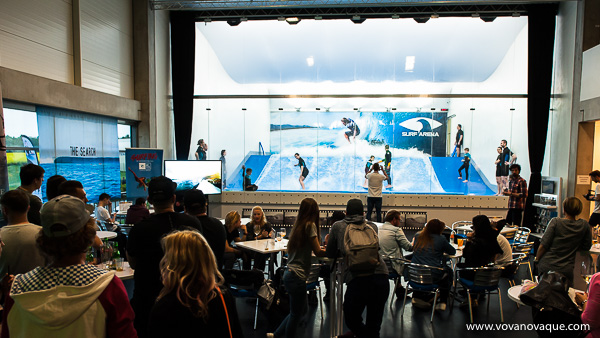 I found the Surf Arena in Prague a very comfortable place, because there are all necessary facilities: changing rooms, toilets, showers, hairdryers. After you surf, it is good to chill and have a cold drink or a beer in the bar. Sitting by the table in front of the surfing pool you can watch others, discuss the experience and plan another surfing session.
The crew is very friendly. They navigate you, they explain everything and of course teach you properly. Also the trainers carefully look after the people in the pool and take care that everyone follows safety rules.
My personal experience and recommendations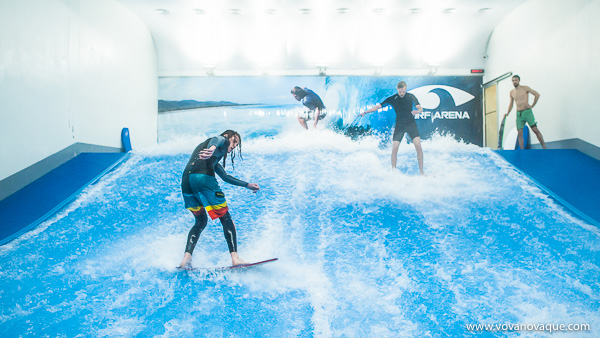 First of all I was a bit ready for surfing, because my friends gave me a balance board as a gift. Everyday when I get up I do some 10 minutes of practice on the board. But to tell the truth, when I got on the wave I felt big difference from what I felt on the balance board. The stream of water is super fast. That is why the only thing you need to do is to relax and to feel you body.
As a good plan for the first visit to Surf Arena Praha I would recommend the following procedure:
make the reservation;
come to the place 1 hour in advance to check in;
watch other people surfing;
get inspired for the experience;
have a cold juice in the bar;
listen carefully at the briefing;
do put the neoprene suit;
relax and enjoy the surf.
It will take you about 2 hours all in all plus road about an hour one way. So make sure you have a half of the day to enjoy this opportunity to surf in Prague.
Price and how to book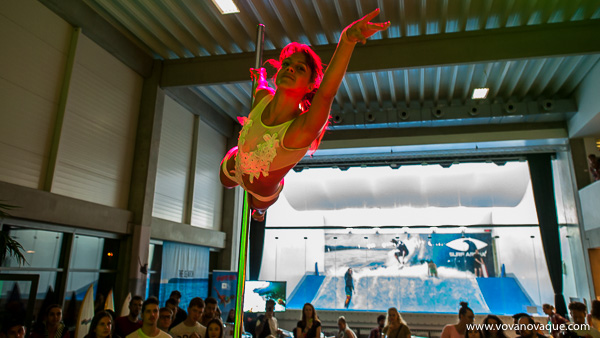 There are two ways of booking the surfing time. The first of is a voucher with fixed duration and services included. The other variant is to make a reservation for certain time and date. But to my mind it is easier to deal with a voucher. So what are the prices for surfing in Prague:
950 CZK per person for 30 minutes (anytime);
550 CZK per person for 30 minutes (off-peak time);
1790 CZK per person for 60 minutes (anytime);
990 CZK per person for 60 minutes (off-peak time);
3300 CZK for 2 people for 60 minutes (anytime);
4400 CZK for 4 people for 60 minutes (anytime);
7180 CZK for 1 person for 5 1-hour rides (anytime);
3790 CZK for 1 person for 5 1-hour rides (off-peak time);
12000 CZK for 12 people for 60 minutes (anytime);
If you would like to have a professional photo shooting from your first surfing experience, feel free to contact me via mail@vovanovaque.com The price is 5500 CZK for 1 hour of shooting. As a result you will get about 20+ processed photos within 1 week after the shooting.
How to get and general information
Surf Arena is situated quite far from the city centre in Letnany area. It means there are two ways of getting there: public transport (about an hour) or by Uber. In case you stay in the hotel and plan to go to surf, you can also book a transfer to the place and back.
And to conclude this article I would like to say, that we are very happy people, because we live in the era of technologies, when such activities as surfing becomes available in the places with no sea or ocean. So let's take these amazing opportunities and use them. Surf arena Praha should be in your to do list absolutely!