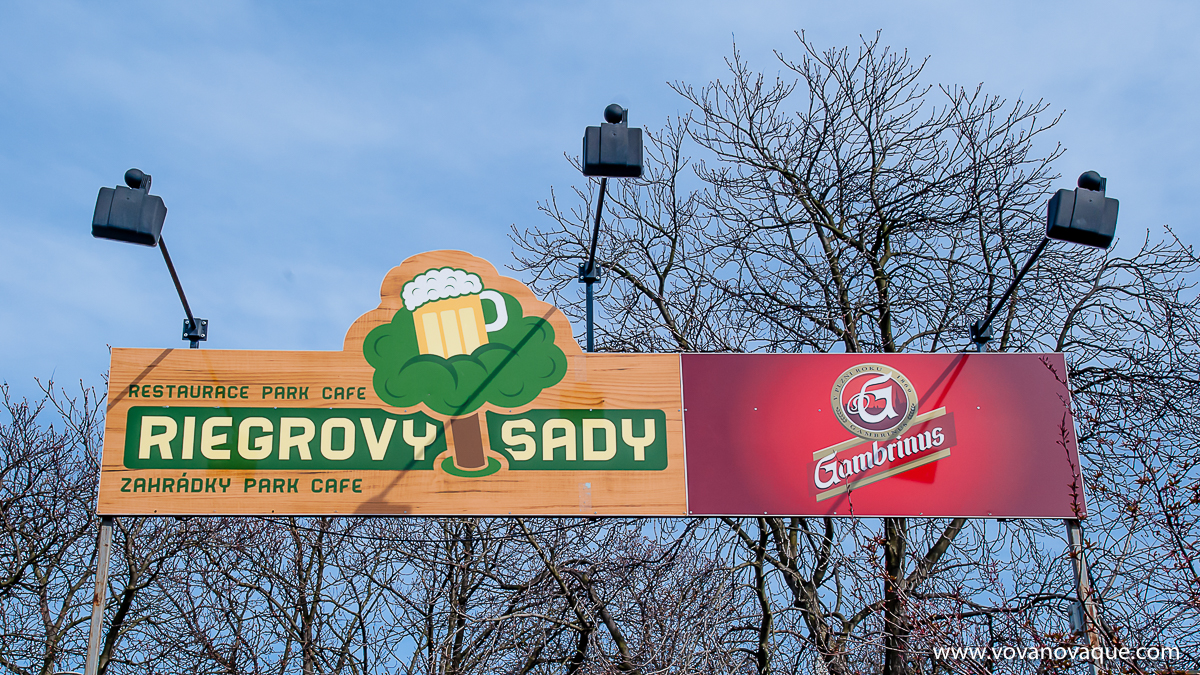 Riegrovy sady is a big and very local park located in Vinohrady neighborhood. It is hilly green territory with a lot of interesting things to do and to see. Therefore, when you are done with the main Prague bucket list it is high time to visit this area. From the height of some 150 meters you will be able to see the centre of the Old Town, cupolas, Powder tower, and Prague castle.
History
The place where we now enjoy Riegrovy sady used to be vineyards until the XVIII century, when the new owner of the territories decided to build there the first ever botanic park in Prague (the second is Prague Zoo). The project was a huge success, even Mozart wrote about the park as a real jewel of the city.
The name Riegrovy comes from the statue you can see if going to the park from the Vinohradska street. The monument was erased to commemorate the name of Frantisek Ladislav Rieger, famous Czech politician.
Till the 2010 this park used to be a very local place, where Czechs and expats lining in Prague came to have a beer, to relax, sunbathe and to play with kids. Today, half of the visitors of the park are tourists, who read travel blogs and research the most interesting and local places in Prague.
Park
The whole park has several zones, where people get together according to the interests. At the top of the main hill, there is a sport area with a stadium and an indoor swimming pool. Either professionals and amateurs come to train there. Long and hilly paths across Riegrovy sady make the place popular with runners as well. It is a nice place to train, because there are very tough climbs and cutting drops. I personally love running in this park.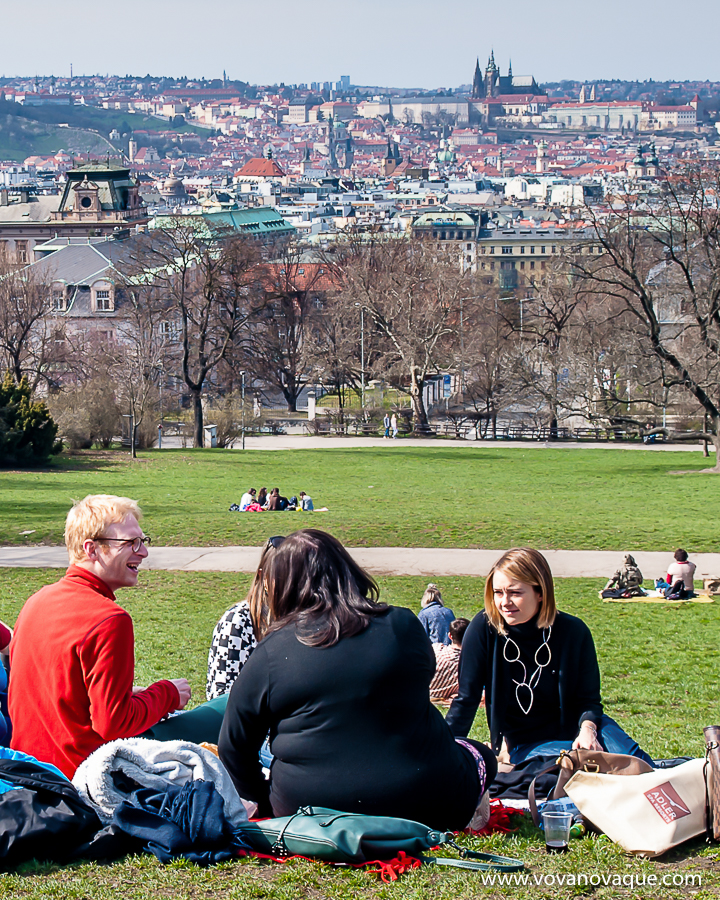 Families with little kids also come to the park to enjoy fresh air, play games or just to sit, sleep, read and observe the beauty of Prague. People also practice yoga and rope walking, work out and meditate.
There are also 3 restaurants and a huge beer garden.
Beer Garden in Riegrovy Sady
Beer garden in Reigrovy sady is one of the most popular outdoor beer drinking place in Prague. People come to the garden every evening to have at least a liter of fresh Czech beer, meet friends, watch sports and relax.
There are two huge screens showing football, hockey or any other popular sport that is live. In 3 bars they serve 8 different kinds of tap beer, Czech tap vine, soft drinks for kids. For hungry visitors there is a grill with classic selection of sausages, corn, cheese. On big sport days this beer garden can fit more than 1000 of people.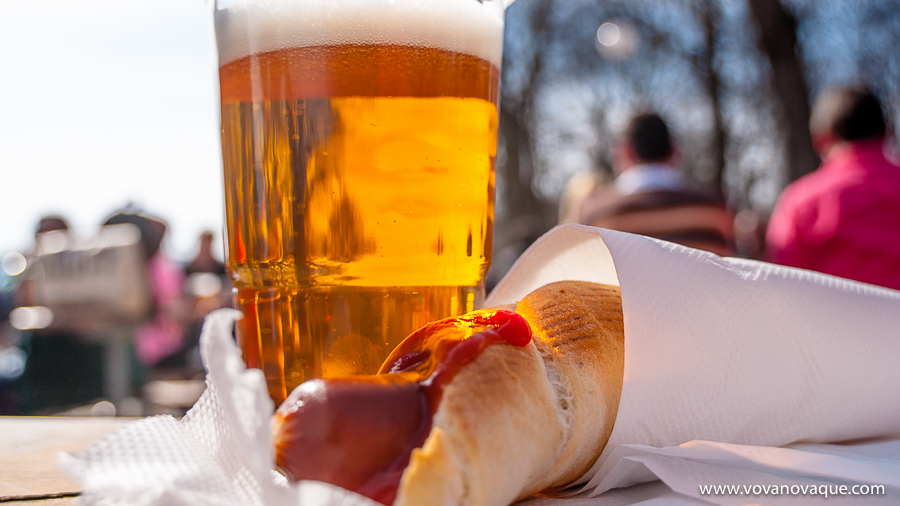 How to find
To find Riegrovy sady in Prague you can walk 15 minutes form the Wenceslas Square or take green line metro till Jiřího z Poděbrad square and walk some 5 minutes. The park is open all day long and all the year round. The beer garden is open from April till October.