December in Rome is a perfect month. It is either good for a first trip to the capital of Italy or for 2,3 or even 4th. I don't really remember how many times I've been to the Eternal city. But it was the first time when I was in Rome in December. And I liked it!
I can say I am lucky enough to leave in Prague. The city is a very attractive and scenic. But there is one thing, which makes me crazy sometimes. This is dull and grey weather which starts from November and can last till spring.
Therefore I try to escape from Prague to Rome in December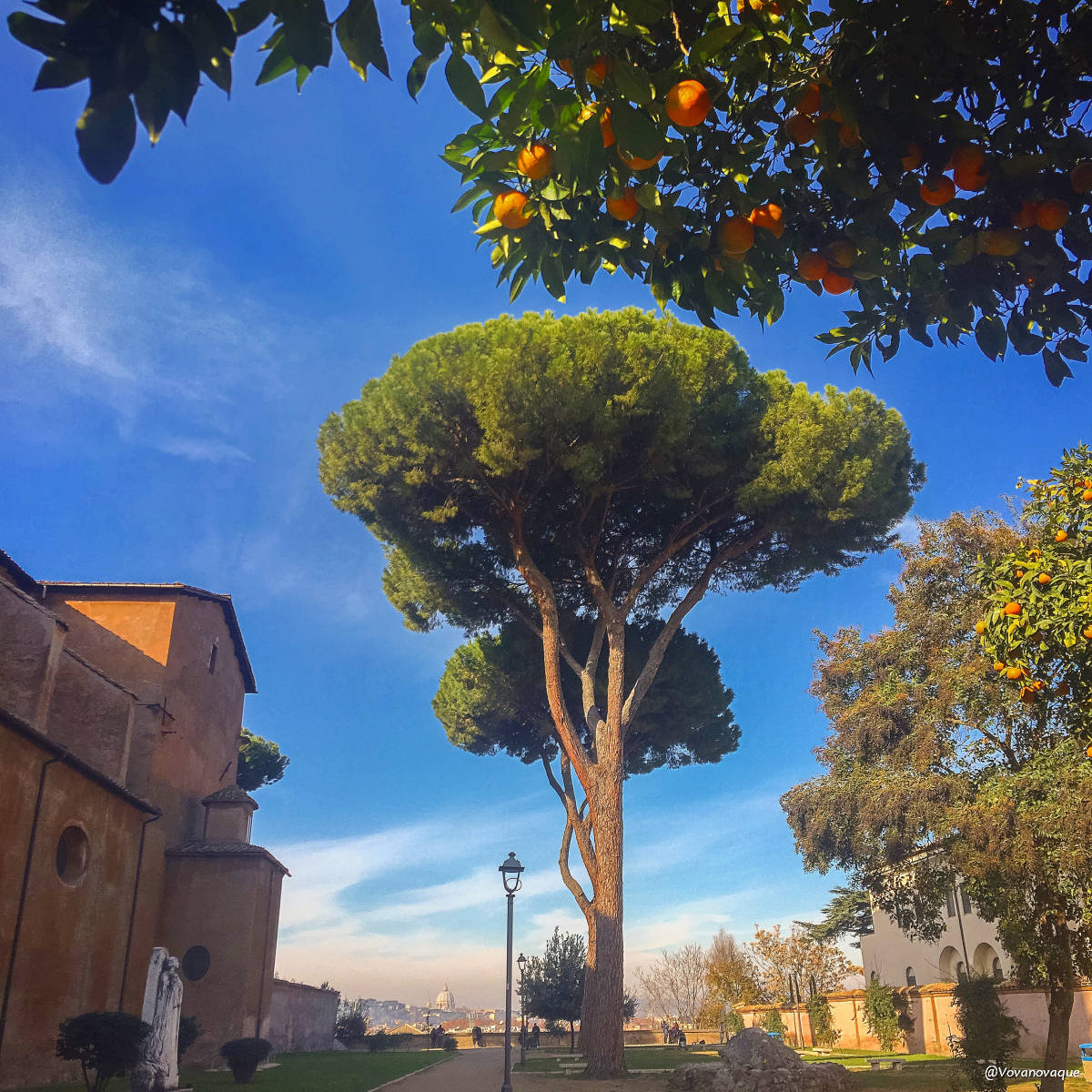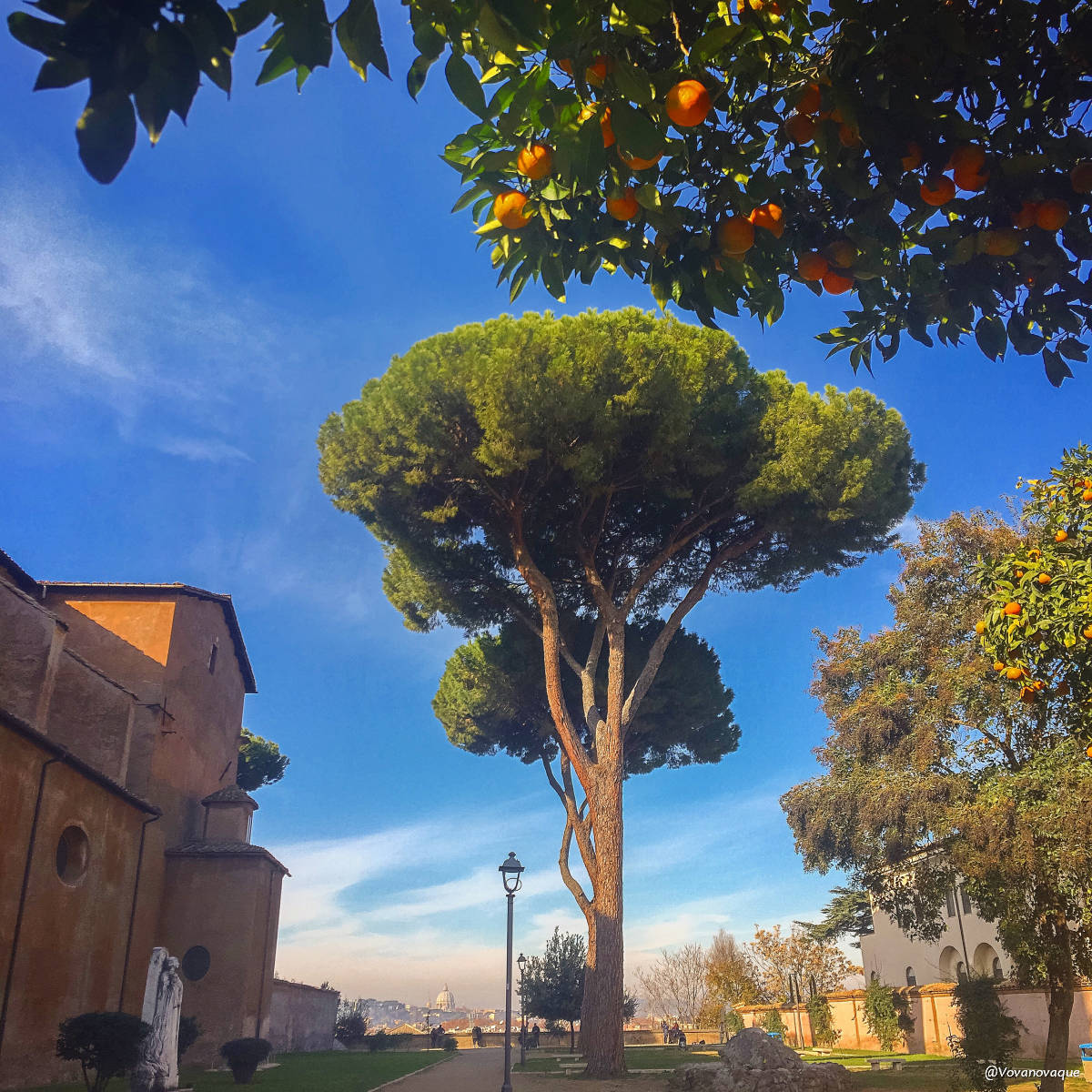 Weather in December in Rome?
Rome is pretty warm the whole year round. And in winter it gets a bit chilly in the evening and at night, but days… How amazing and warm they are! For you to better understand what to expect while traveling around southern Italy in winter I will tell you the following: there are several generations of Romans who have never seen snow in their home city. So I can assure you, that the weather in Rome in December is fine.
What to do in Rome in winter?
All the attractions, restaurants and villas are available as usually. So to make a plan for you trip to Rome in December, follow my advice from the following article: one day in Rome and top place of Rome.
I was a bit pressed for time and had only several hours of free time before the departure back to Czechia. So I decided to follow my old plan and to walk with no rush and stress around solemn Aventine hill and to climb the Altar of Fatherland after.
As usually I did my best to take some fantastic pictures reflecting daily life of Romans and tourists. Hope you enjoy them!
Aventine hill
I started from Circo Massimo – huge open field, where thousands of slaves, gladiators and animals were killed to satisfy the passion of ancient Romans to bet and see fights. Today it is very hard to imagine the battles that took place there.
Walking along rose garden I got to Aventine hill, which is now on the one hand a very luxury neighbourhood with very expansive square meters either to buy or to rent and on the other hand — a very attractive spot for tourists. Also one can find there quite a number of holy places: churches and a monastery.
After the stroll around Aventine hill I made my way through the Mouth of Truth (Bocca della Verità) directly to Roman Forum. While crossing one of the streets I witnessed an amazing show of street artist. Frankly speaking, I have never seen such a performance before.
Roman Forum
Roman Forum is a magic place. Somehow it is hidden from the noise of the city. The atmosphere in the Forum and around it is absolutely unique. Somehow the ruins calm everyone and everything down. The only irritants are huge sea-gulls screaming and floating here and there.
Altar of Fatherhood
One of the biggest buildings in modern Rome is Altar of Fatherhood (Altare della Patria), which locals call a wedding cake. The shape and construction looks really awkward and clumsy. But from the top of it, where one can get for free, opens a very impressive view over the city. Inside the Altar you will find a little military museum, not so much interesting and attractive.
After some more photos and slices of pizza I took my way to the airport Fiumicino to go back to Prague
How I usually save money on hotels in Rome.