Horseback Riding Tour in Rome is another experience I got. But for the most popular activities available in the capital of Italy, I decided to try something very extreme for me. It was horseback riding. Believe me or not, but I really used to have a strong fear of horse and other animals that are big and tall. The riding tour in Rome helped me not only to enjoy famous Appian way, but also to fight my fear. After the the ride, I am not afraid of horses and riding them.
My problem is that I am afraid of all animals that are taller than me. Horse, cows and dears looking super cute and friendly, are kind of away from the circle of my comfort. My friends's support, perfect guide Vlad and very calm horses helped me. I didn't realize how easy and quickly one can get on the top of the most phlegmatic horse in stable. It was an easy start.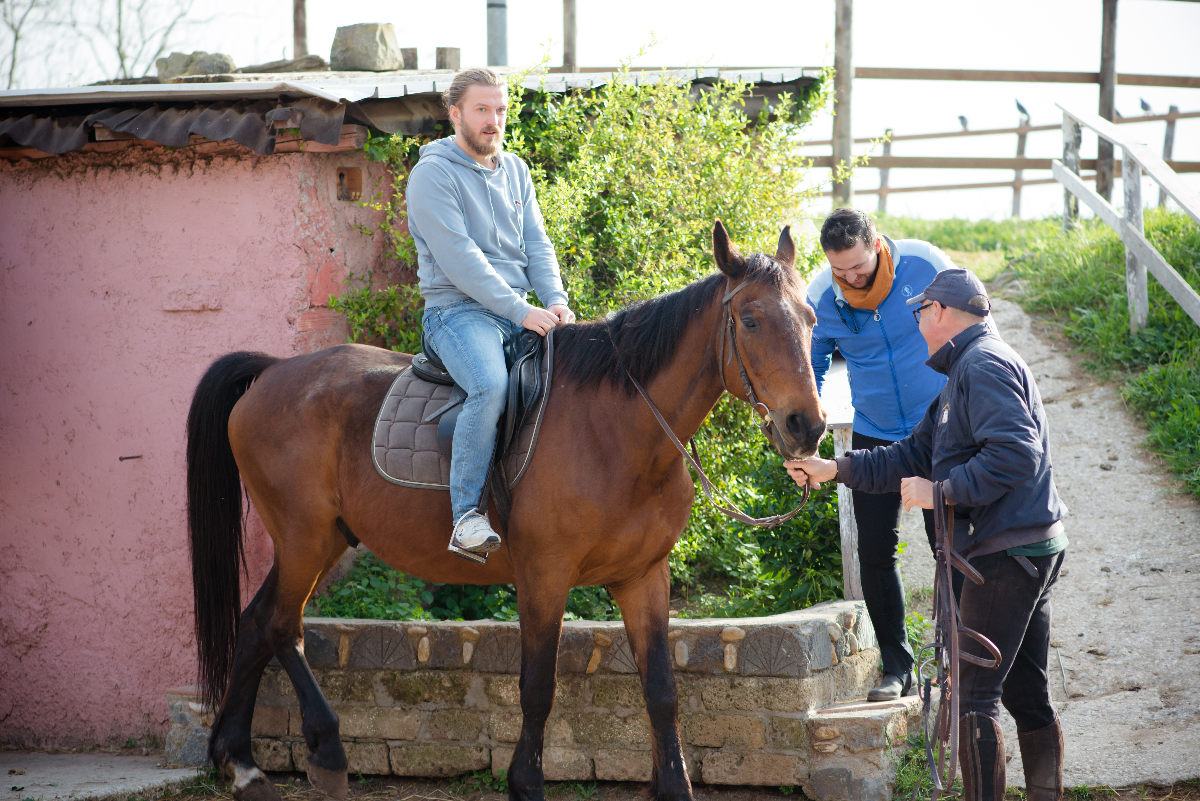 Horseback Riding Tour in Rome in Appian way
The whole trip took us about 90 minutes during which our guide narrated about the history of Appian Way, how and why it was built. Frankly speaking I was more thrilled with the fact that I'm sitting on a huge strong animal, rather than the facts and legends about stones and remnants of heroic Roman past. Each meter of the horseback riding tour in Rome we did was taking us back to the past times.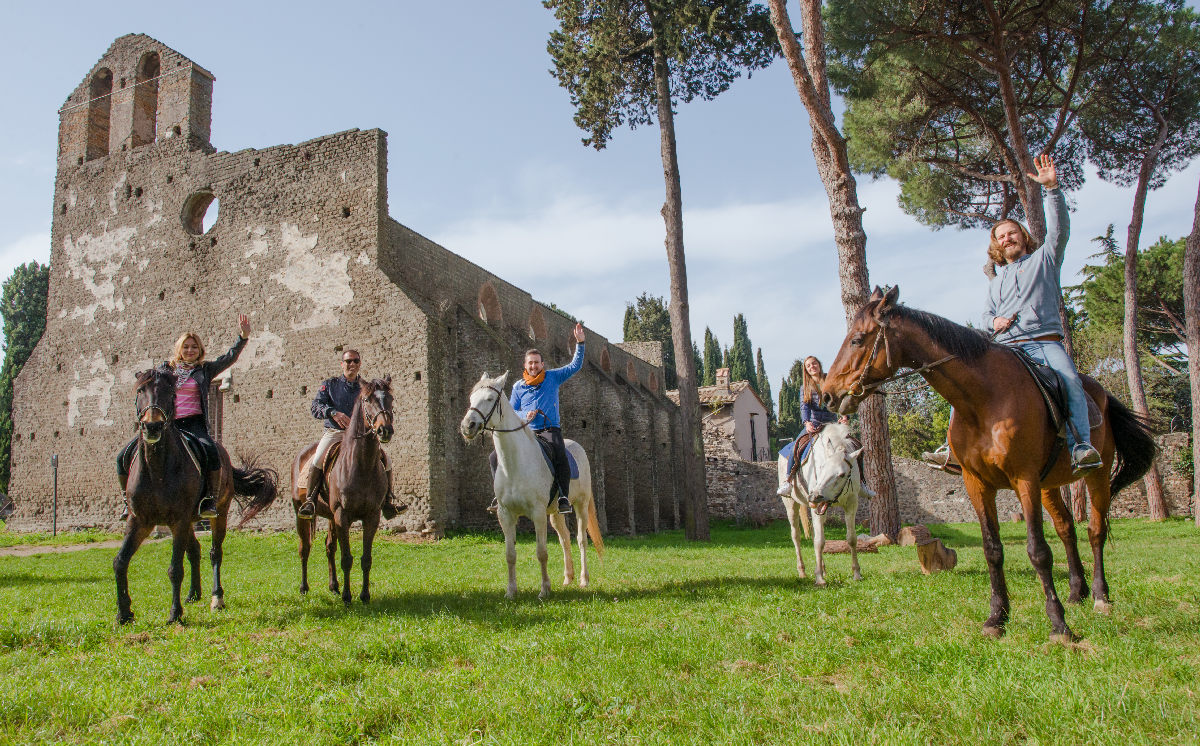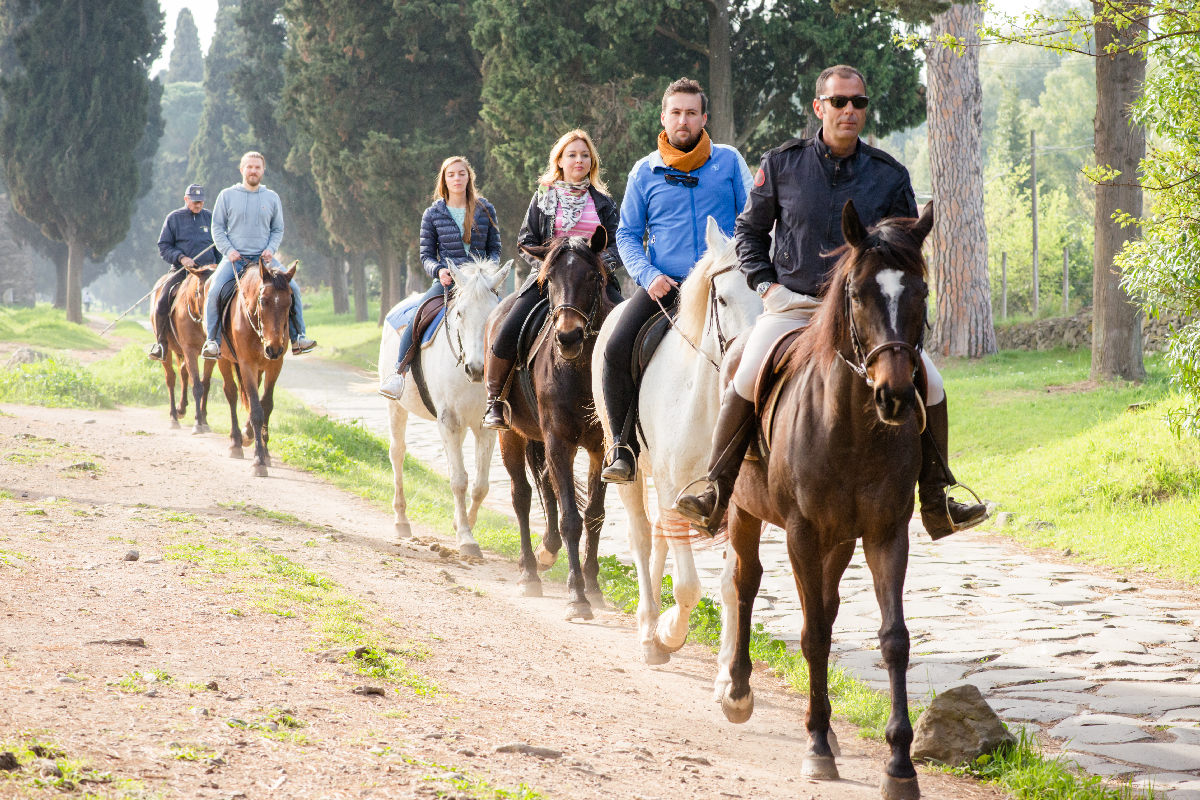 The tour
The riding tour begins in the city centre of Rome, where you meet with your private local guide, who takes you by the car to the Appian way. There are a lot of farms around the area. In one of them, Vlad, the guide, has agreement for renting horses for such Horseback Riding Tours in Rome. After a short instruction and introduction speech, the guide starts the tour.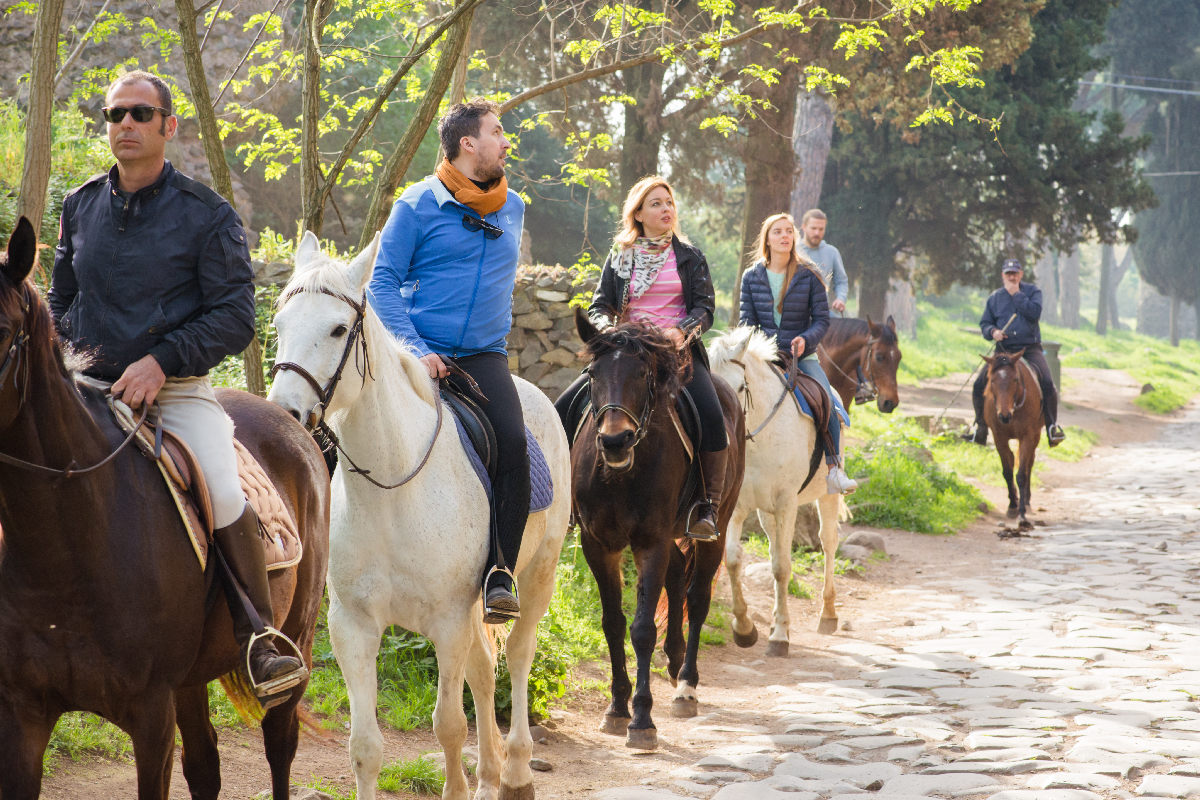 The tour combines both riding and listening. Vlad tells the fasts about the Appian way, old time, ancient Rome. He is a very knowledgeable, reliable person and a professional local guide. Every minute of the tour was a joy. By the end of our ride, I had no fear of horse and could come very close to them.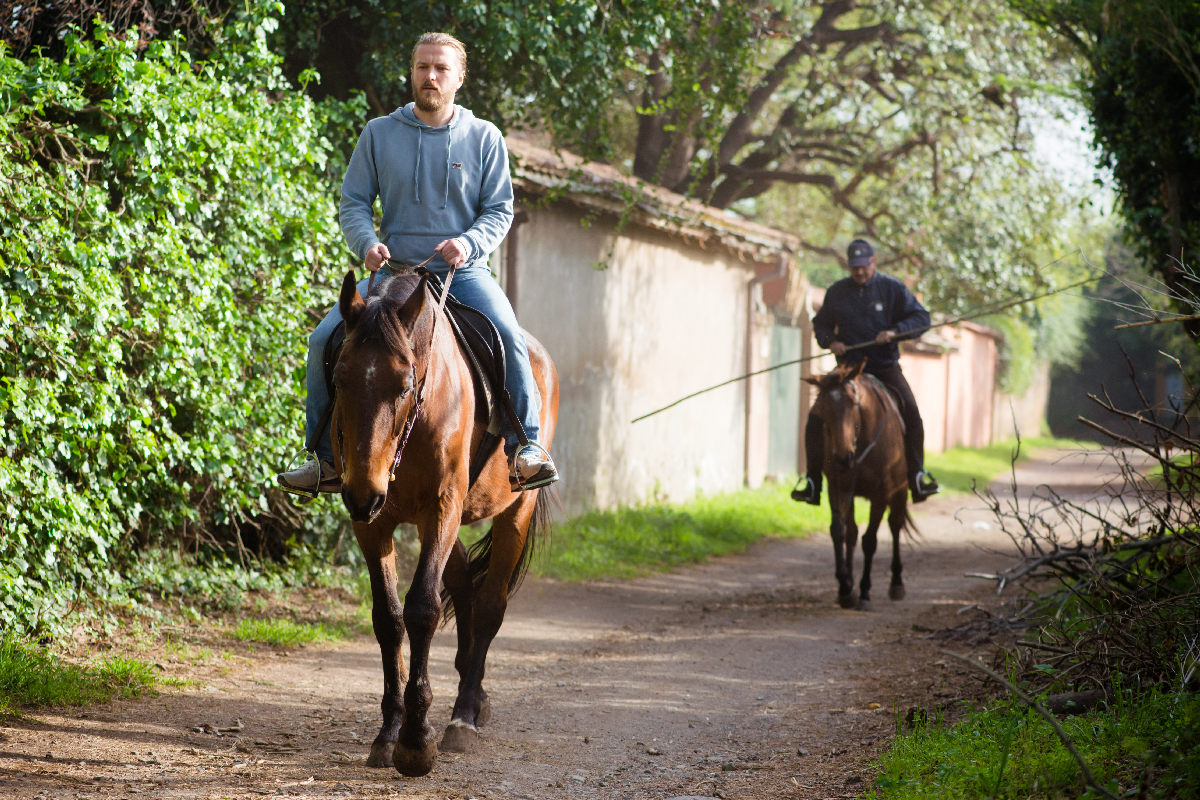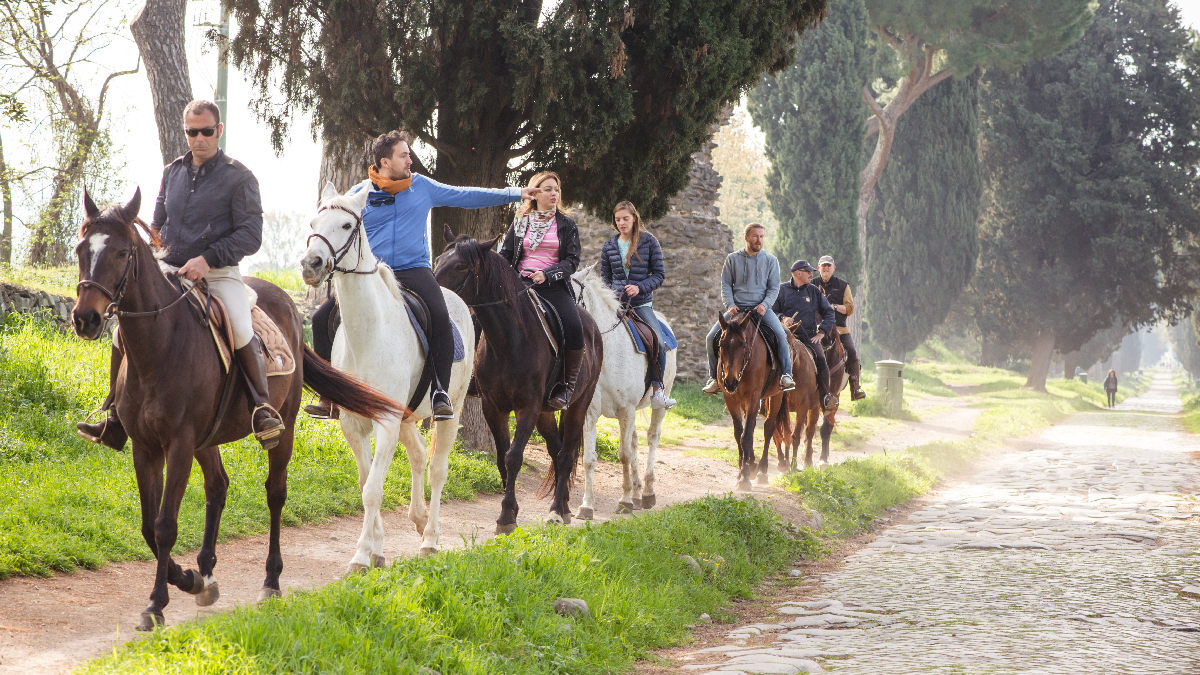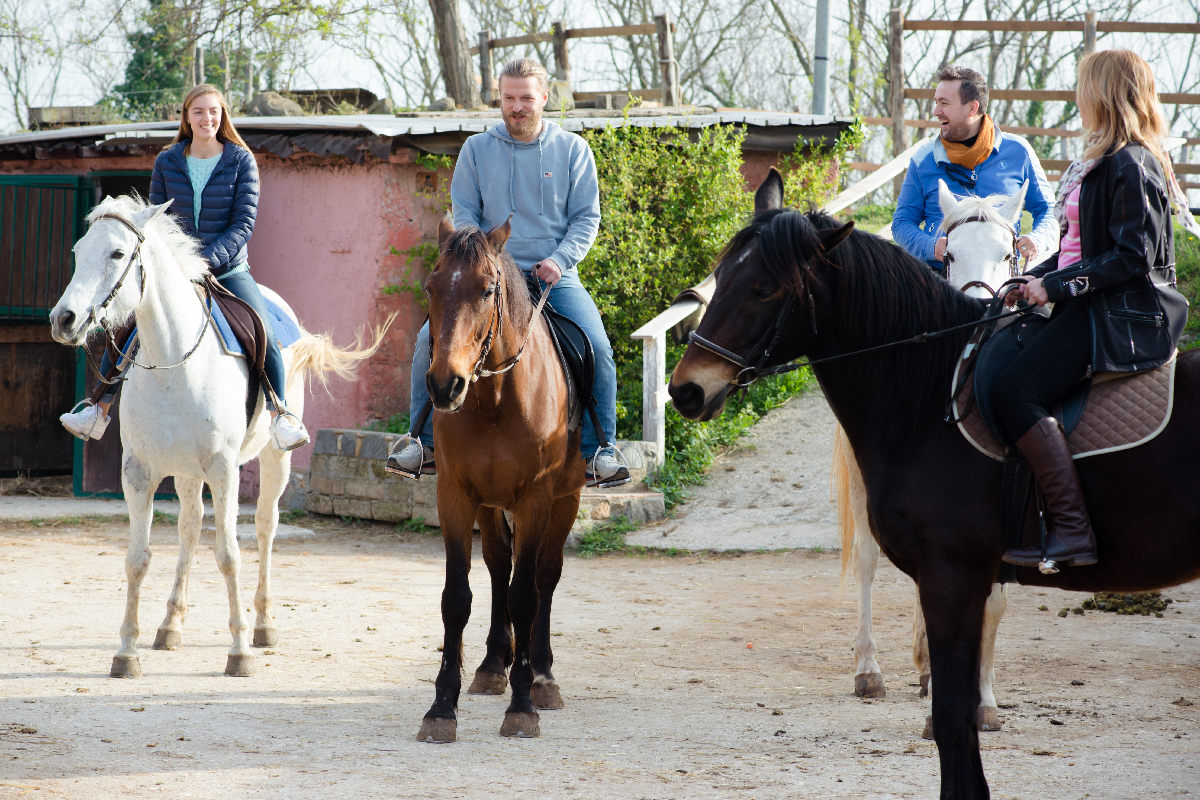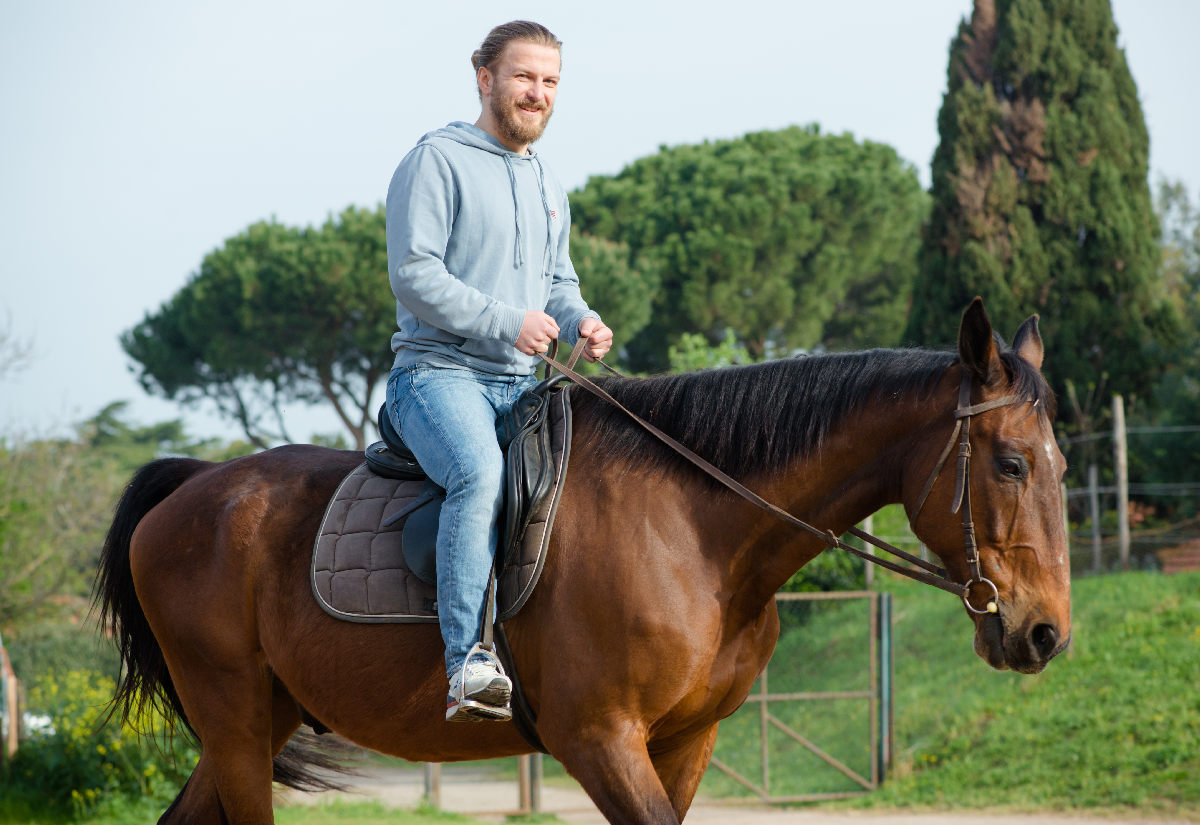 Prices for the Horseback Riding in Rome
For a 2-hour tour on horse in Rome, we payed 180 Euros + 80 Euros per person. For this sum of money we got the following service:
transfer from the city centre of Rome to the Appian way;
professional guide;
2 hours of riding the horse;
insurance;
all necessary equipment;
fantastic emotions.
I would like to thank my friends Yana and Artur for the invitation and motivation. Next time I promise to go faster. Let me know in the comments below, if you ever had a chance to ride horses during your trips. If so, share the locations and impressions you've got from such a way of discovery.
For those of you, how is interested in Horseback Riding Tour in Rome, I recommend to write me an email to mail@vovanovaque.com with the dates of trip to Rome, number of people and preferences. In the reply I will send you all the details and contacts for the guide in Rome.