I am very sorry to say so, but one day in Bratislava is more than enough to discover the city. The list of places to go and things to do is quite small. Though I should admit that the Old Town of Bratislava is cute.
On the way back from my trip to Rome (I had a cheap flight from Ciampino to Slovakia wIth Ryanair). I decided to spend one day in Bratislava to learn what to do and what to see there. And of course, I wanted to know, if it is really true, that Slovakia is such a cheap country as it was shown in the movie "Eurotrip".

How to get from airport to city centre?
The cheapest and fastest way to get from Bratislava airport to old town is Uber. You can get a free Uber ride using this link just exactly enough to get to the centre of the capital. Taxi drivers in the airport will charge you twice the price which will be about 20-30 Euros for sure. Normal price is less than 10 Euros.
I decided to see, how the city looks from the window of a local bus. It goes from the Airport to the central railway station. You need to buy bus tickets from a vending machine in the Terminal to your right, when you leave the building of the airport. I took ticket for half an hour which was enough for me.
One day in Bratislava: what to do and where to go?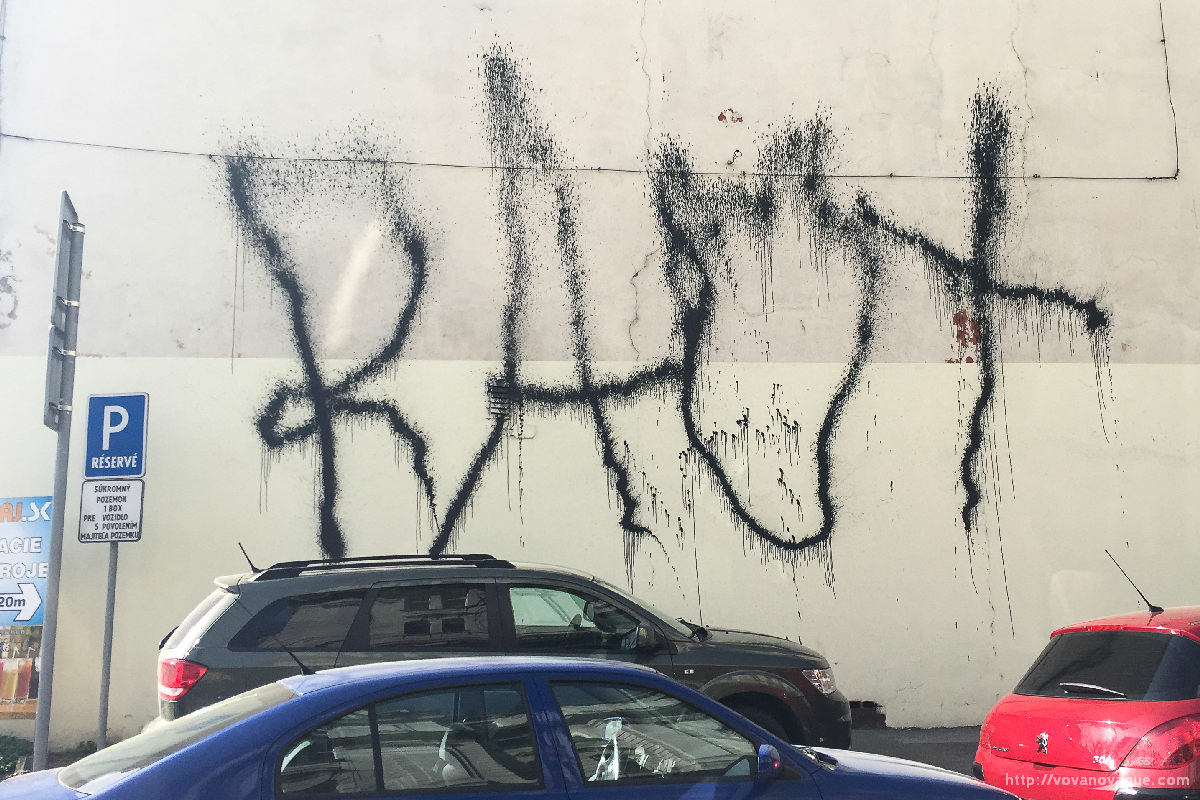 I had only one day in Bratislava, therefore I thought that it would be quite a challenge to single out the list of things to do and places to see in the capital of Slovakia.
Remembering my first Barcelona experience, when we tried to see everything in one single day, I made the following plan for Bratislava.
Old Town;
Streets;
Cafes;
Riverside;
Squares;
Courtyards.
Where to have breakfast in Bratislava?
But what a trip can be without a proper breakfast? Of course I wanted to have something local. But how huge my surprise was, when in the central part of Bratislava around 10-11 a.m. I found almost all the cafes still closed.
But that was also good. There were no people in the streets! No crowds at all! Absolutely opposite atmosphere to Prague or Rome for example.
As usually I asked my friends to help me with a good place for breakfast in Bratislava. The reply was fast and within 10 minutes I found my place in a hipster cafe: FUZ Keby len kaviaren. I had a perfect cappuccino (2 Euros) and salmon salad (5,90 Euros), free wi-fi and quite friendly service. Feel free to mark this spot on your map. It was a good start for one day in Bratislava.
Down Town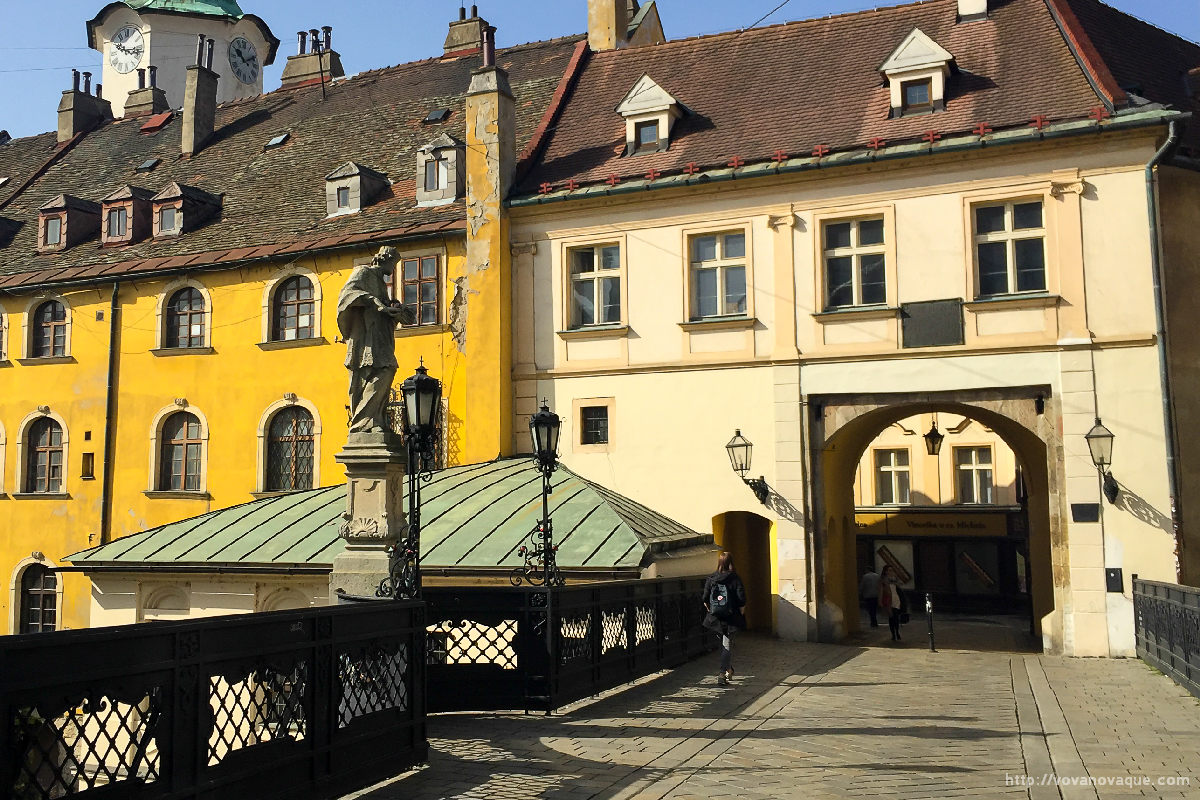 Historical centre of Bratislava is small. It took me 20 minutes to make a circle around the cobblestone streets of the Old Town. Cafes, restaurants, museums and shops were closed. No crowds. Clean. Some beautiful buildings. With every turn to a new streets I thought of Prague. So many features are common to these two cities.
No wonder, because Bratislava and Prague used to be in one common country Czechoslovakia.
I managed to see the following places within one day:
Bratislava old town;
Main Square;
The National museum of Slovakia;
Slovak National Theatre;
City Museum of Bratislava;
Slovak National Gallery;
The Primate´s Palace;
St. Martin´s Cathedral;
New Bridge with UFO Restaurant;
Slovak Philharmonic Orchestra;
Old Town Hall;
Memorial of Chatam Sófer;
Statue of Rubberneck.
The only important place to go I missed was Bratislava castle. I think it will be a motivation for me to come there another time and to have one day in Bratislava part 2.
Where to stay?
I didn't have a chance to stop for a night in Bratislava, because it was just a single day trip. Though I know how important it is to have recommendations about places to stay and sleep in a new city. I looked through possible variants and compiled the following listings of places to sleep in Slovakian capital.
How is Bratislava?
Bratislava is a cute city, stuck in Soviet times, but willing to be a part of European Union. I like the way public transport works. It is a clean, but not a cheap city. It is not the top European destination. Therefore you will never see crowds of tourists. The Old Town is cosy, but still not alive. For now I am sure, that one day in Bratislava is more than enough.