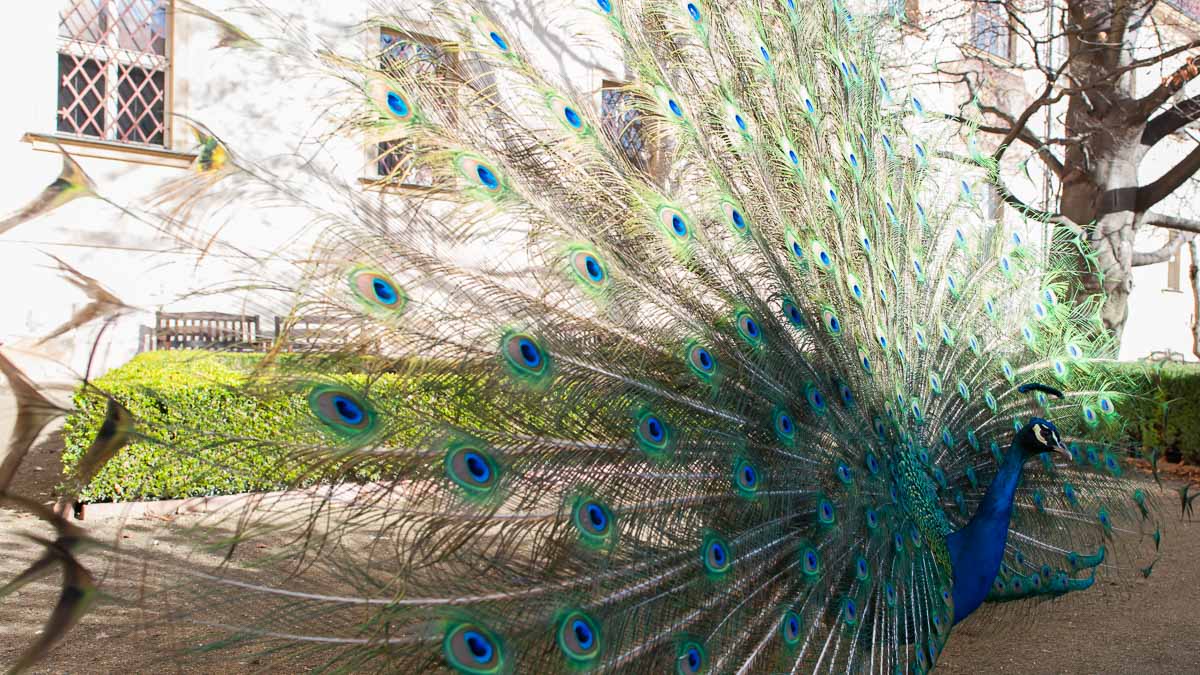 March in Prague as you know is a first spring month when there is already spring in the air but still winter outdoors. But do not be afraid of coming to Czech capital in March as spring is a time of romance and sunny mood and you definitely have a lot of unforgettable moments here.
Weather in March in Prague
First spring month in Prague is quite unpredictable but the air temperature during the day is already comfortable: from +1 to +8 °C, frost is still possible after dark. At this time of the year, Prague enjoys around six hours of sunshine each day – that's two hours more every day than in February. See the average figures:
Day average temperature: +8 °C;
Night average temperature: 0 °C;
Number of sunny days: 5;
Average rainfall: 23 mm;
Relative average humidity: 73%.
What To pack and what To wear?
Despite the fact that the temperature is already above zero do not rush to take off your overclothes. Packing for a trip to Prague in March, rember, that you night have to get dressed warm and comfortable. Take an umbrella just in case of unexpected rain. And, of course, the main rule of a tourist – rational footwear for long walks with your private local guide in Prague.
Things To Do And Places To See
If the weather is fine you could enjoy cultural walking tours, Czech capital is a rich city in different sightseeing. If it's raining welcome to various Prague museums, exhibitions and galleries that allow nobody to stay indifferent. Also do not forget to make acquaintance with Czech cuisine and taste delicious and substantial meals. To accompany the food, try a Czech beer or choose from a variety of other beverages.
March Holidays And Events In Prague In 2018
You could celebrate in Prague the 8th of March – the International Women's Day. It's not a public holiday in Czechia any more. But it's still a notable day and I think any girl will be happy to spend several spring days in one of the most romantic city in the world.
Also March is a month of dancing balls and different cultural events. In 2018 a Carnival "Prague 2018" will take place from 20th of February to 4th of March. It's a unique action full of fresh colors and gastronomic diversity. Main street parties will happen on the Old Town Square.
From 3d to 12th of March you can visit International Festival of Documental films. From 20th to 28th of March citizens and guests of Czech capital will enjoy International Film Festival – Febiofest.
Next year in Czech Republic Easter come one the 1st of April. Easter in Czechia is a fun time. Locals call it the second Christmas or New Year. Many Markets will be organized from 17th of March till 8th of April. The largest ones are those on the Old Town Square and Wenceslas Square. Both town squares are full of stands decorated with colorful ribbons, birch tree twigs, flowers and beautifully painted Easter eggs. Besides enjoying the festive atmosphere, you could buy here traditional Easter items and decorations, crafts and gifts.
I sincerely hope, that you find March in Prague as a suitable month for your trip. In case you are not sure or still have questions, feel free to ask them in the comment below. Also for my readers I make travel plans. Drop a message with dates of your trip, budget, number of people to mail@vovanovaque.com From my side I will compile the plan and share it with you.