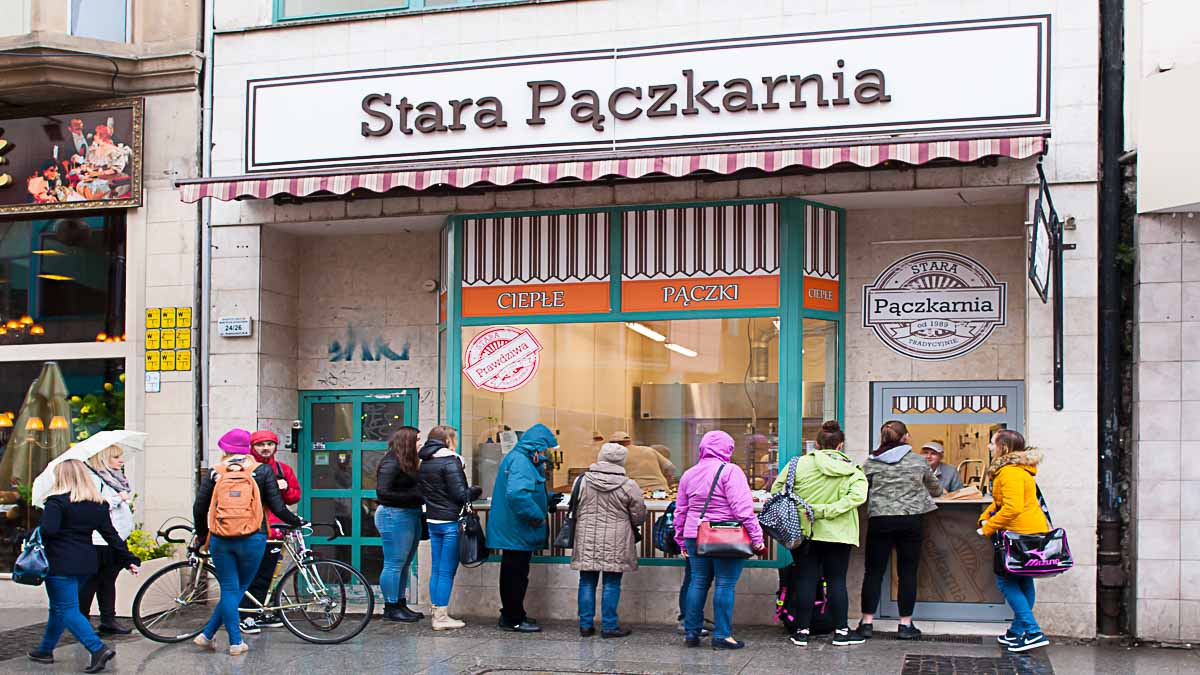 One of the sweetest street food I have ever tasted were donuts in Wroclaw from the shop Stara Pączkarnia. It was a strong hit on the sugar level in my blood, but it absolutely worthy. Now every time I visit Wroclaw even for one day I try donuts with new fillings.
History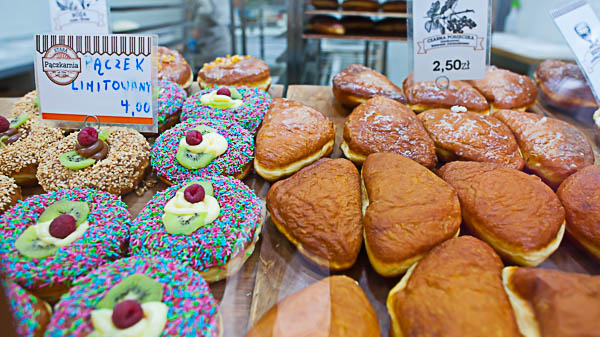 Donuts in Poland are very popular. Pols being very religious people follow all the rules of the bible and one day a year Fat Thursday they consume tones of donuts. In Wroclaw they buy pączki in Stara Pączkarnia shop. The business dates back to 1989 and is permanently growing. If you are interested, there is a possibility to buy a franchise and launch you own shop.
Recipe and secret of polish Donuts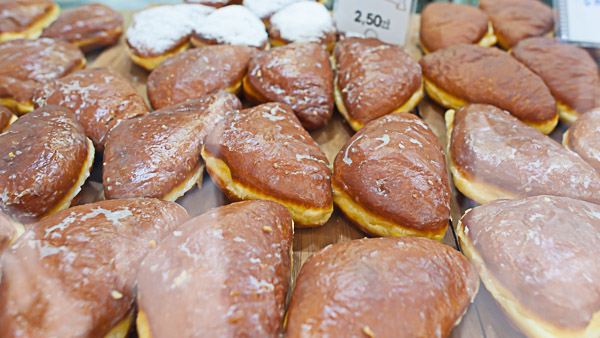 Actually doughnuts with fillings in Wroclaw are very popular with locals and tourists. There is always a queue to the window of the shop. The secret of such popularity is based on the high quality ingredients, mixture of fillings, traditional methods of cooking (when doughnuts are kept for some time in a special camera to grow) and of course on a very reasonable price — 2.5 Zloty (about 60 Euro cent).
The most popular tastes of donuts in Wroclaw are:
chocolate;
apple;
papaya;
lemon;
banana;
rhubarb.
Donuts in Wroclaw Shops
In fact there are three shops Stara Pączkarnia shops in the city centre of Wroclaw. Both of the are very close to the main square — Rynek. What made me especially happy was the fact, that they open and start selling fresh donuts at half past seven in the morning. Just the best time for, because I like so much to discover cities in the morning.
Address:
Kuźnicza 29A, 48-300 Wrocław;
Świdnicka 24;
Ruska 60.
Review
I am a sweet tooth, therefore all the sweet street food is my passion. Despite the huge size of the donuts in Wroclaw, I managed to eat 2 at one time. Even the long queue of people didn't prevent me from doing it. The most delicious flavors to my mind are: apple, lemon and black currant. Even if you keep a diet, go for at least one donut, when in Wroclaw, it is really worthy! By the way, it will a good desert after a visit to Pasibus burger restaurant.