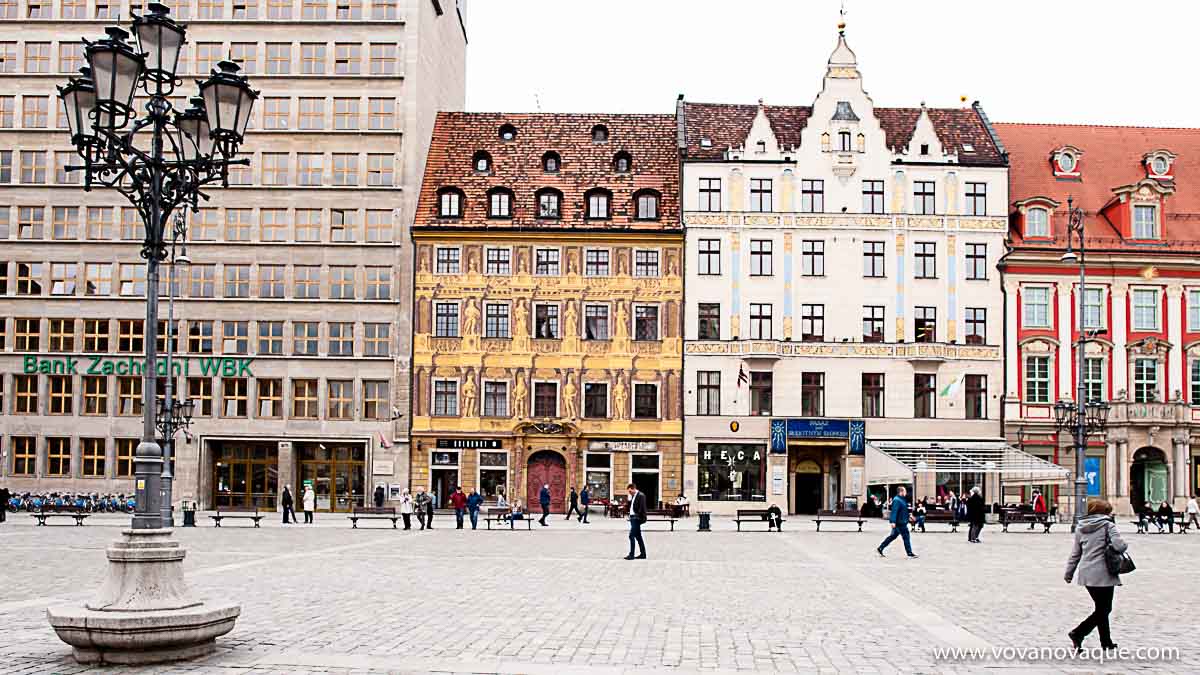 One day trip to Wroclaw is a good idea if you are traveling to Prague, Warsaw or Dresden. From each of these cities it is quite easy and comfortable to get to the city of gnomes, rivers and friendly people. I compiled a bucket list of things to do and to see in Wroclaw on a single day trip. I sincerely hope that you will like this city as much as I do.
Money exchange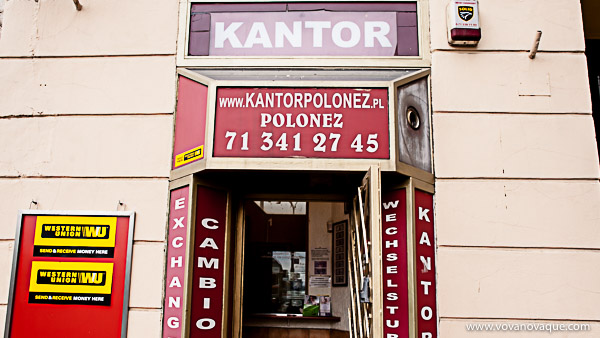 Let's start with the most important question: money. Poland is a member of European Union, but it is out of Euro zone, which means travelers have to exchange Dollars, Euros or any other currency into polish Zloty.
You can fin currency exchange offices in Wroclaw in near all main attractions, in the railway stations and airport. In Polish they write KANOR. So if you are going to ask locals, you can say "Psheprasham, dze est kanotr?", which means: Where is the exchange office.
Currency exchange rates in Wroclaw:
1 Euro – 4.2 ZLoty;
1 Dollar – 4 Zloty.
Alternative way of getting polish Zloty is ATM. They are everywhere in the down town. For one day trip to Wroclaw it is enough more than enough to have 100 Euros or 420 Zloty.
Thing to do and to and to see in one day trip to Wroclaw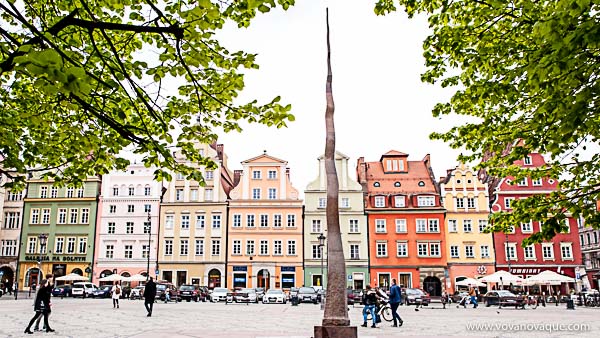 As any European city Wroclaw has the main square — Rynek, which used to be the main street market. There are a lot of churches, bridges, parks, cafes and restaurants. But there is also something very special about about this city.
Gnomes
The most interesting and exciting of all things to do and to see in Wroclaw are the gnomes. There are hundreds of them in the city centre. They cute and funny. One can spend several days trying to find them all. There are over than 300 of gnomes in Wroclaw and each year new appear in the streets.
Reliable and comfortable transfers in Wroclaw

Churches
Poland is one of the most religious countries in Europe. Wroclaw has a huge number of catholic and protestant churches. All of them are open for visitors either for a pray or just for a quick visit to see inside. Most of them were built in the middle ages and represent gothic style of architecture. The most attractive churches in Wroclaw are the following:
Cathedral of St. John the Baptist (Katedra św. Jana Chrzciciela);
Church of Saints James & Vincent (Kościół Św. Jakuba & Św. Wincentego);
Church of Saints Peter & Paul;
Church of St. Michael the Archangel (Kościół św. Michała Archanioła);
Church of the Holy Cross.
Monuments
Wroclaw is an old city though it has a lot of modern monuments. Discovering the down town you are sure to come across most of them. Some represent public figures, others the most important events in the history of Poland. The list of the must see monuments in Wroclaw:
Chair;
Alexander Fredro;
European Peace Cross;
Inglica;
Memorial to the Slaughtered Animals;
Monument to the Victims of Katyn massacre;
Monument to the victims of the flood;
The anonymous pedestrians;
The naked swordsman.
Where to eat?
I have been traveling to this polish city for several recent years and can see that new places appear on its map all the time. Therefore question of where to eat in Wroclaw is quite easy to reply. There are places where to have a proper breakfast for a good start of the day or to share weekend brunch with friends. Lunch and dinner, beer and burger, vegetarian and local – you can find everything.
Breakfast at Beme Cafe
My favorite place to have breakfast in Wroclaw is BEME CAFE. You can find there English speaking service, proper breakfast menu, amazing and tasty simple food, good coffee and very reasonable prices.
Lunch at Pasibus
Wroclaw is growing in gastronomical point of view, therefore new trends are brought to the city. Among then is Pasibus —to my mind the best place to have lunch, of course if like to eat burgers. They are located 2 minutes far from Rynek. The menu is all delicious and with good prices.
Dinner: pierogi ruskie at MOMOS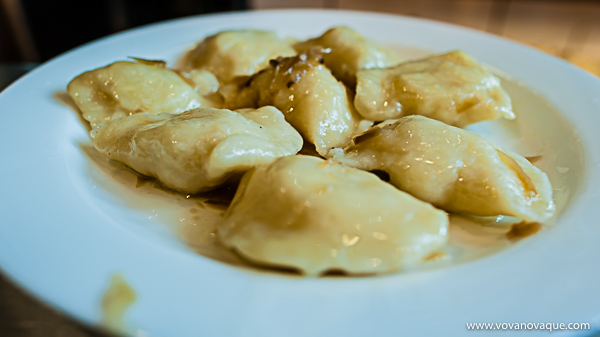 Pierogi russki or in English stuffed dumplings is a traditional polish dish. So for your one day trip to Wroclaw it will be a good place, where to eat this local food. Why Momos? I liked it there for the open kitchen, absolutely delicious and homemade pierogi russkie — the best in Wroclaw.
Getting around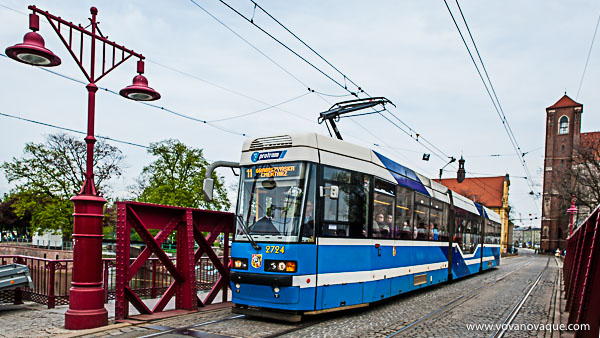 The best way to discover Wroclaw on a single day is to walk. But in case you are not this kind of a person or you are pressed for time, use UBER in Wroclaw. It is the best, the cheapest and the safest of getting around the city. For a trip within the city centre you will pay about 10-12 Zloty, which is 2-3 Euros.
Use the promo code to get a discount for your trips with UBER in Wroclaw and other European cities.
UBER IN WROCLAW PROMO CODE:
https://www.uber.com/invite/ubervovanovaque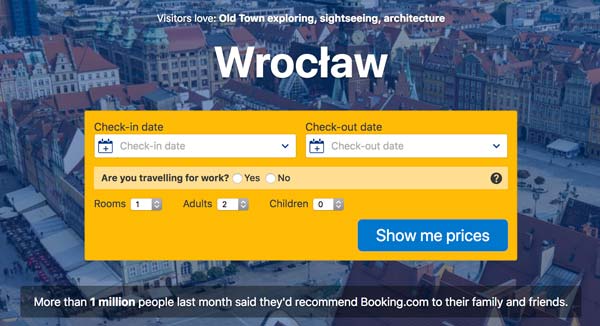 I do hope that you will enjoy the city of hundreds gnomes and your one day trip to Wroclaw — the city of meetings, will be amazing experience. Share your impressions in the comments below.