Christmas or even a week before Christmas is the best time to visit Prague and Czech Republic. I wrote about the reasons, why locals don't like the New Year period.
Less people in the streets, less queues you either find before or after the main celebrations. Moreover there are a lot of traditions and customs which have spacial days and events. Therefore I decided to visit famous Karlstejn Castle some days before Christmas on the day which is called Advent.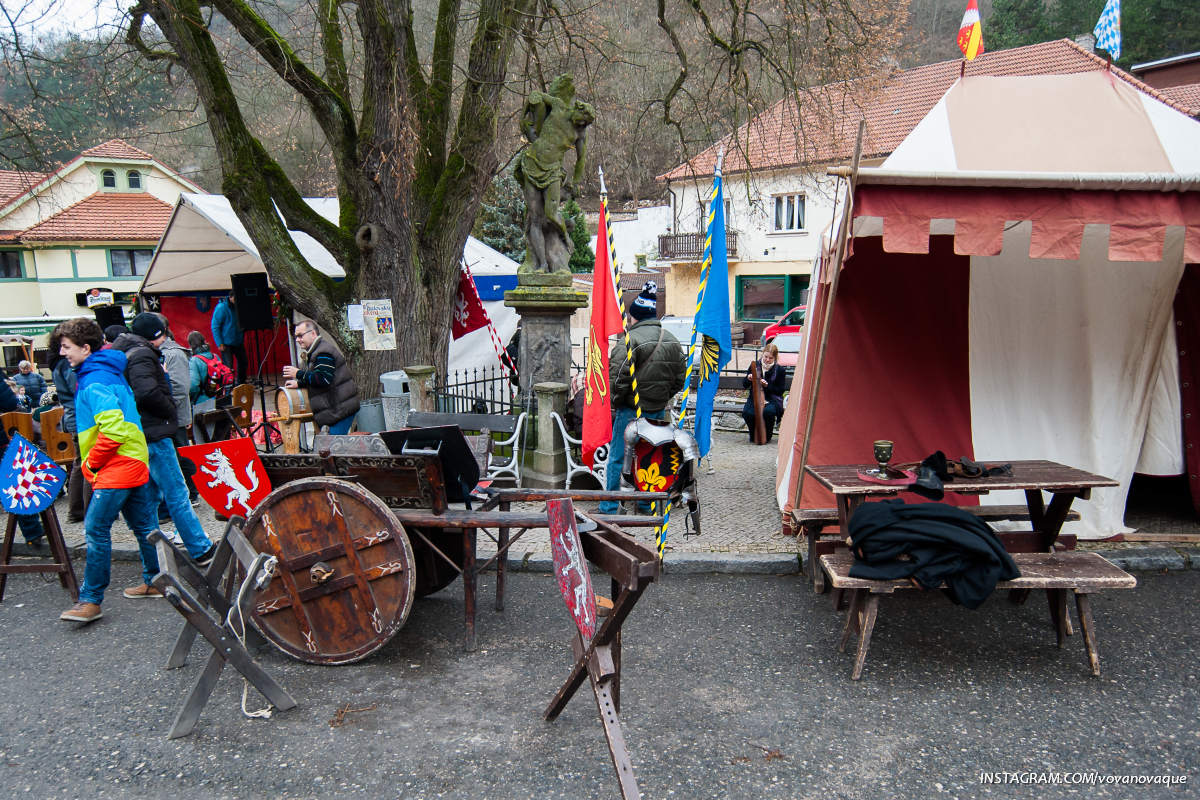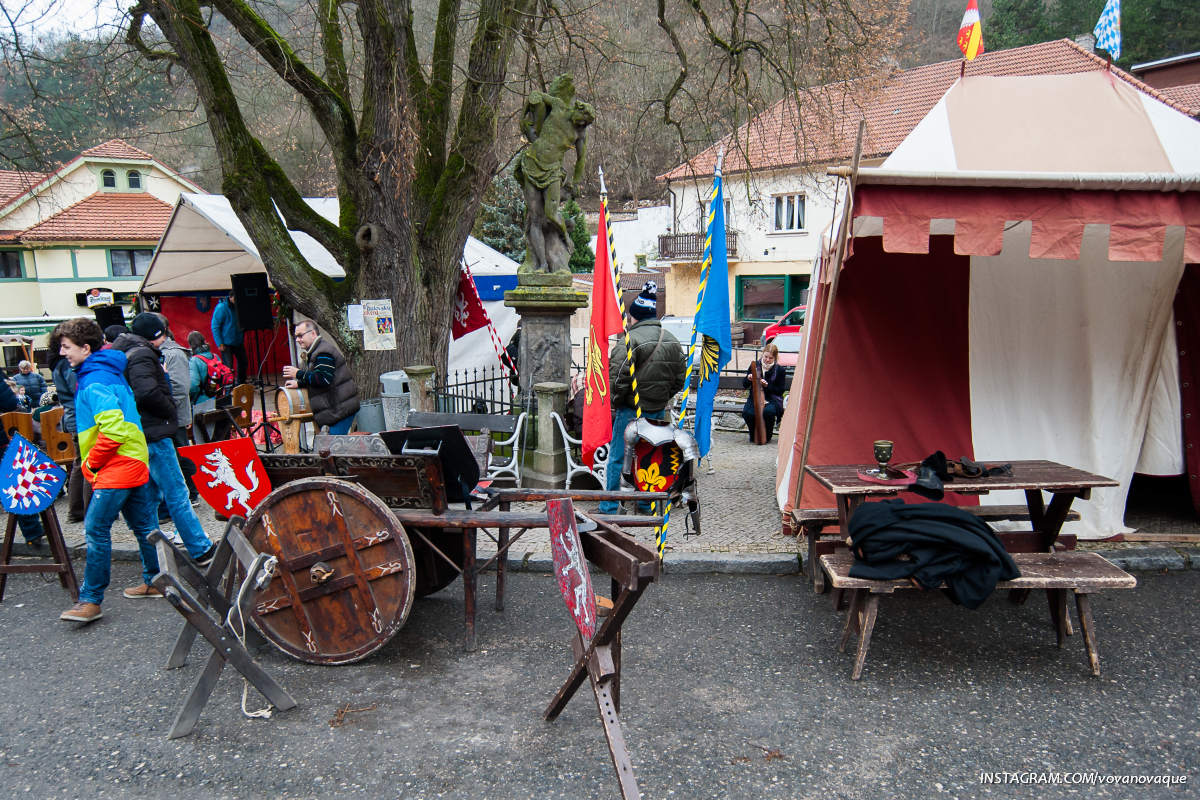 Advent in Czechia
Advent is the period of preparations to Christmas. Families got together to decorate houses and prepare presents for friends and relatives. The most well-know symbol is a set of 4 candles, which are lit one by one every Sunday before the Christmas. People also gather to sing songs and share food with neighbors and friends.
The tradition of Advent remained till our times only in towns and villages, such as Karlstejn.
Getting ready for Christmas
Among all my day trips to Karlstejn I made before this one was the best and most interesting. First of all I finally got there by train. Before I was travelled by car or with my friends from Praha Bike team by bicycles. A trip from Prague to the castle takes about 40 minutes with a group return ticket for 4 people worthy 10 Euros. Trains go every hour from the main rail way station Hlavni Nadrazi.
The town under the castle was full of locals, with rear tourists. No big groups, no crowds — just enough people to feel the holiday. That was visible in the way people were communicating. As usually in winter they were drinking hot wine and eating trdlo —traditional Czech street sweet food.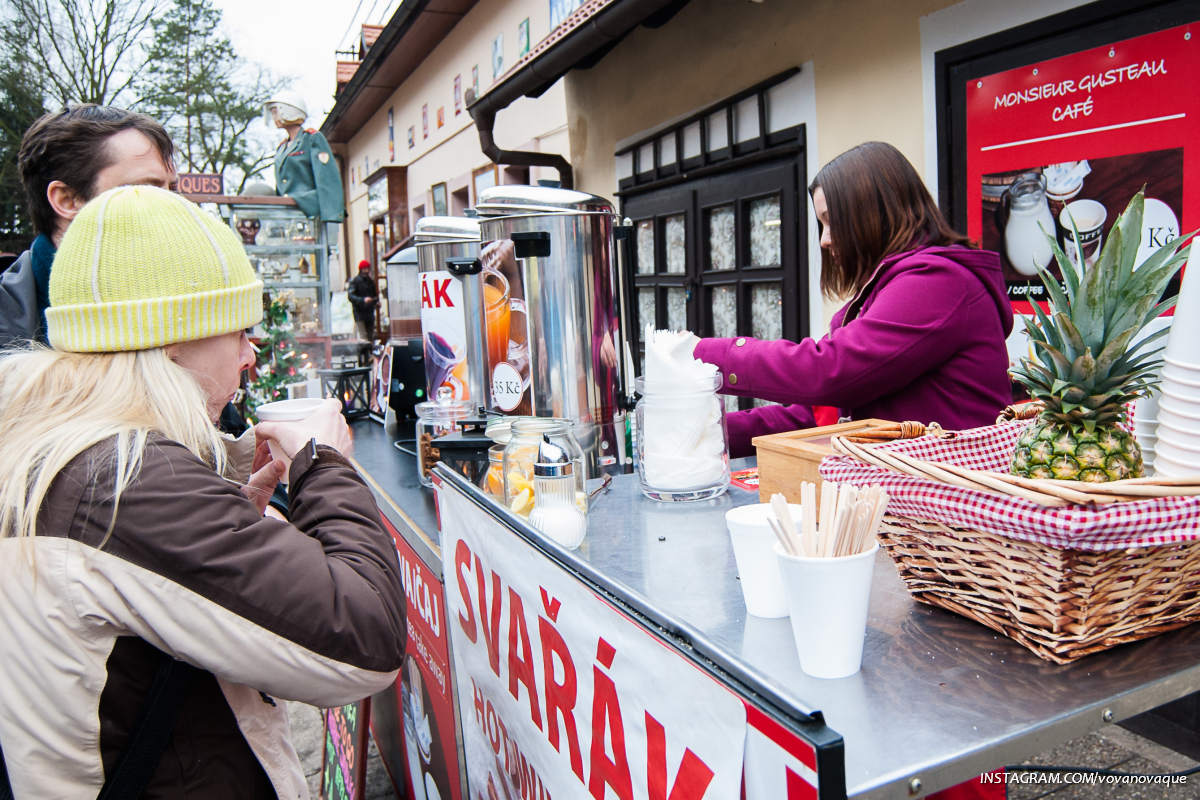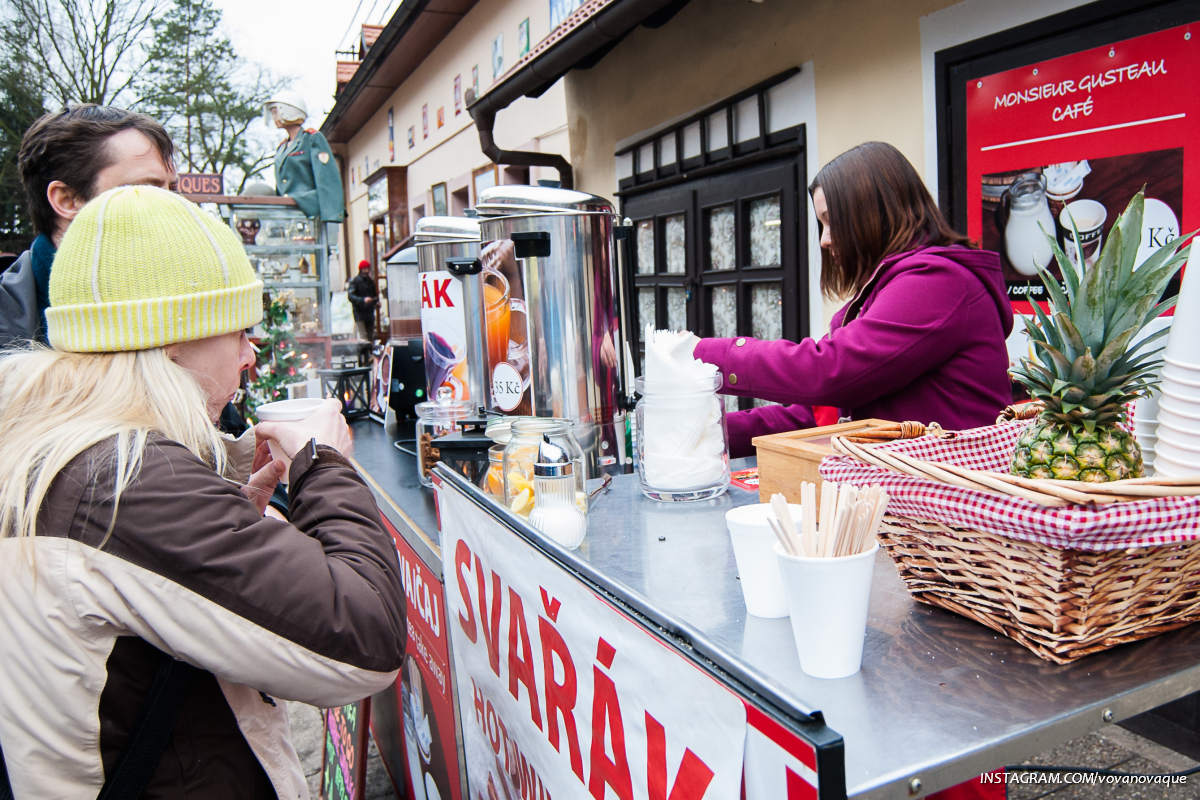 Handmade souvenirs for Christmas presents
Such towns as Karlstejn Hrad are amazing sources of handmade and crafted souvenirs. Many of them are regional, which means you can buy them only in this area. Of course the prices for such goods are higher that on manufactured items, but getting such a present you will know and feel that it was made with and tender.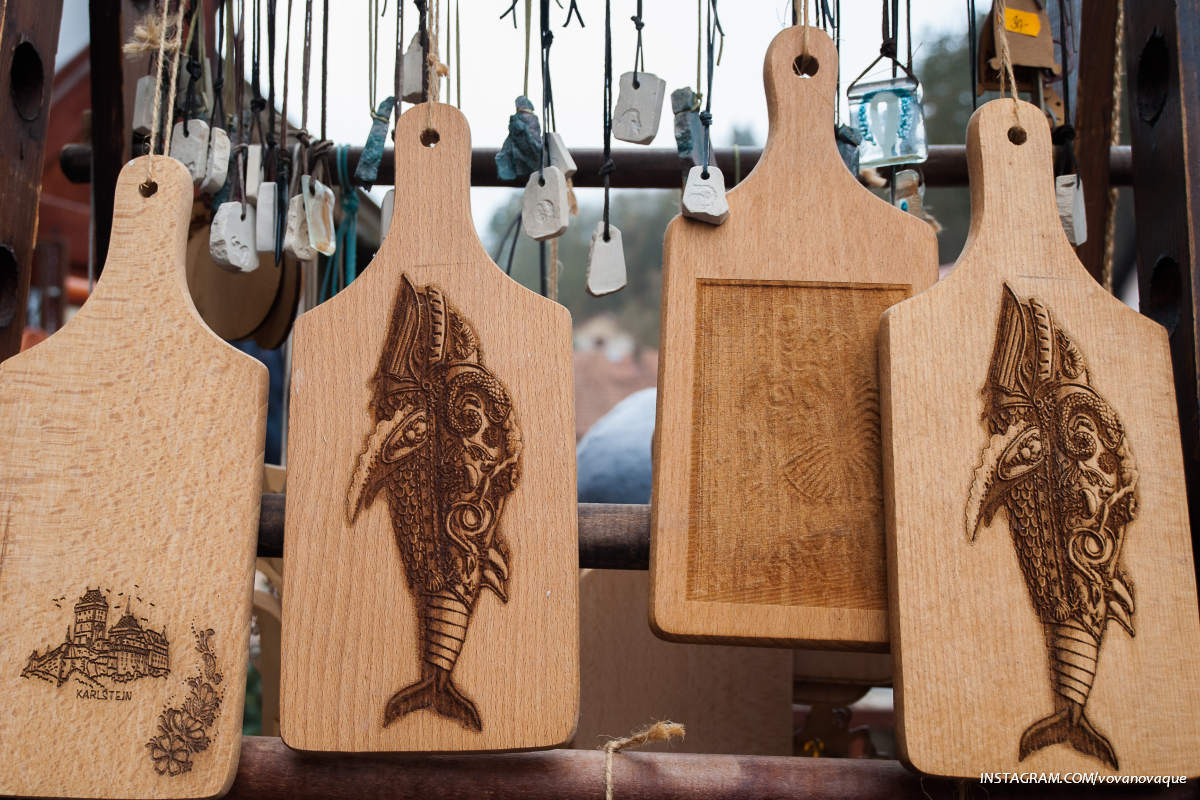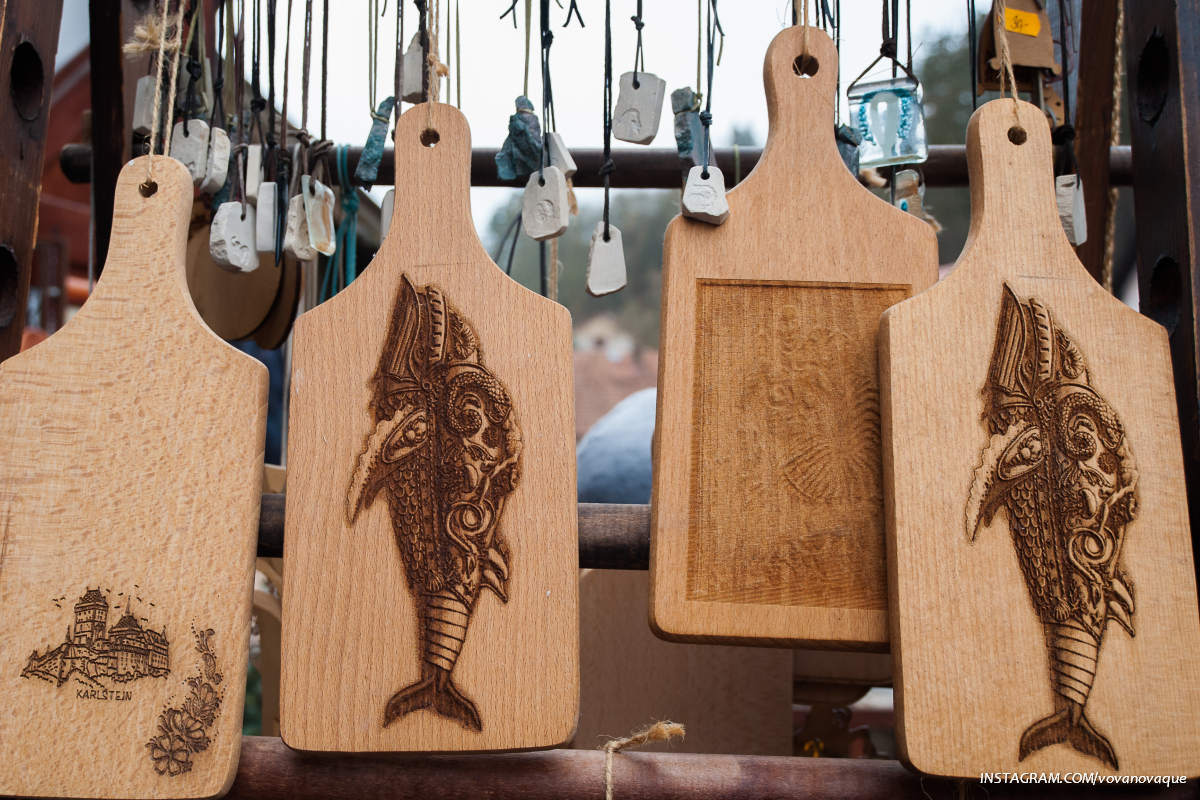 For completists there are several antique markets with big choice and reasonable prices. But don't forget to ask for a discount, sometimes it works.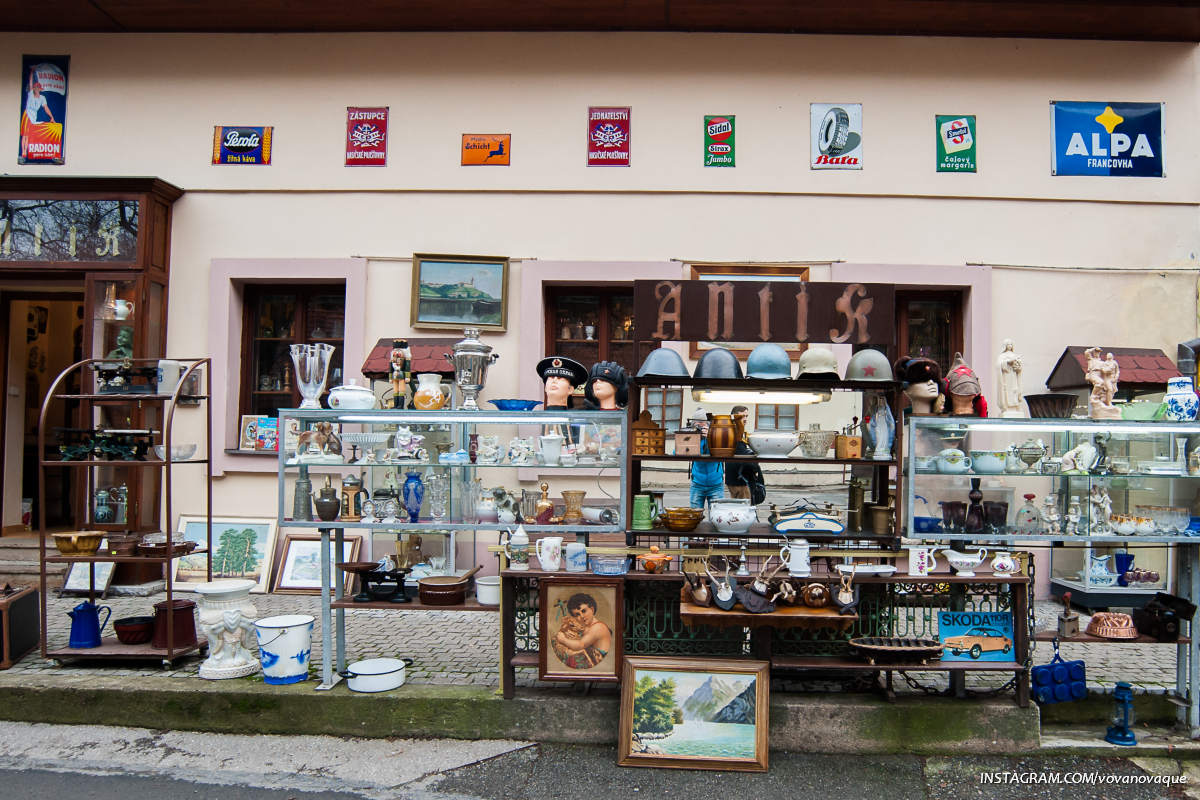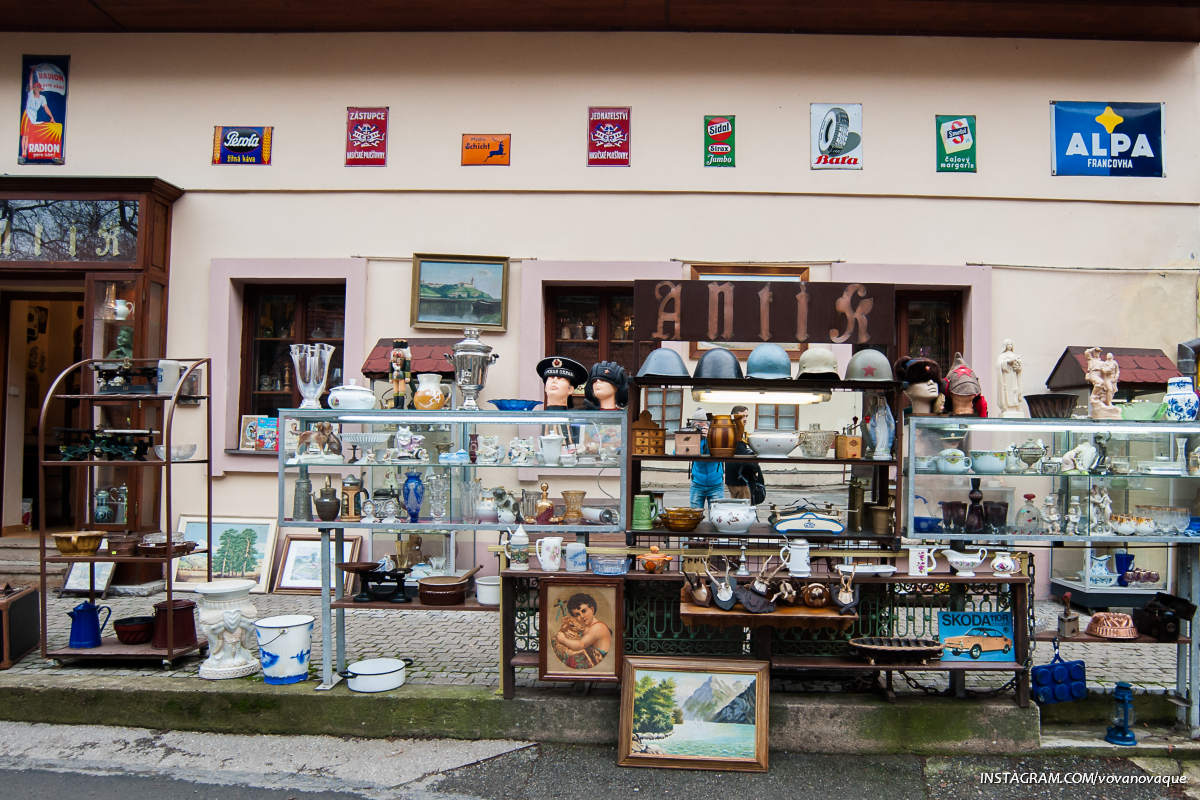 The castle of Karlstejn
The history of the Karlstejn Castle began 7 centuries ago, when it was decided to create a safe place for king's jewels, Imperial Regalia, holy relics and all royal treasures. Also it was used by the royal families as summer residence.
Today it is presented as a gothic castle with absolutely impressive looking walls and towers. There are 3 tour routes going through the castle. In winter it is possible to follow the route 1 only with the following places:
historical interiors of the Imperial palace;
lower floors of the Marian tower;
Courtier's Hall;
Hall of Knights with chapel of St. Nicolas;
Chapter Deanery;
Royal Bedroom;
Audience and Banquet Halls;
Hall of Ancestors;
Treasury and Jewels Hall;
Former castle prison.
If you are going to visit this castle in winter, get dressed warm enough, because inside the rooms it is quite chilly.
After the tour we got to one of the walls of the castle with a scenic view over the valley, which shows us how hard it was to build such a castle on such a height and on the other hand one can clearly realize how strong Karlstejn was protected from the enemies.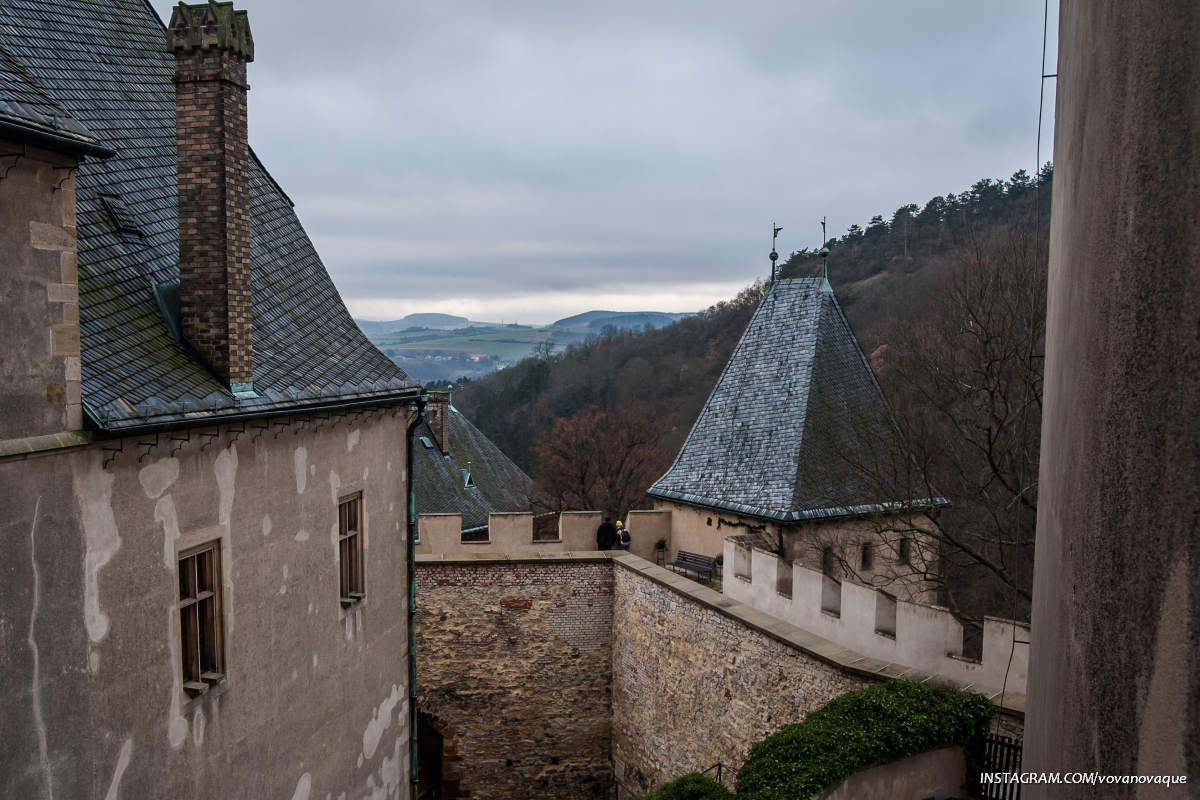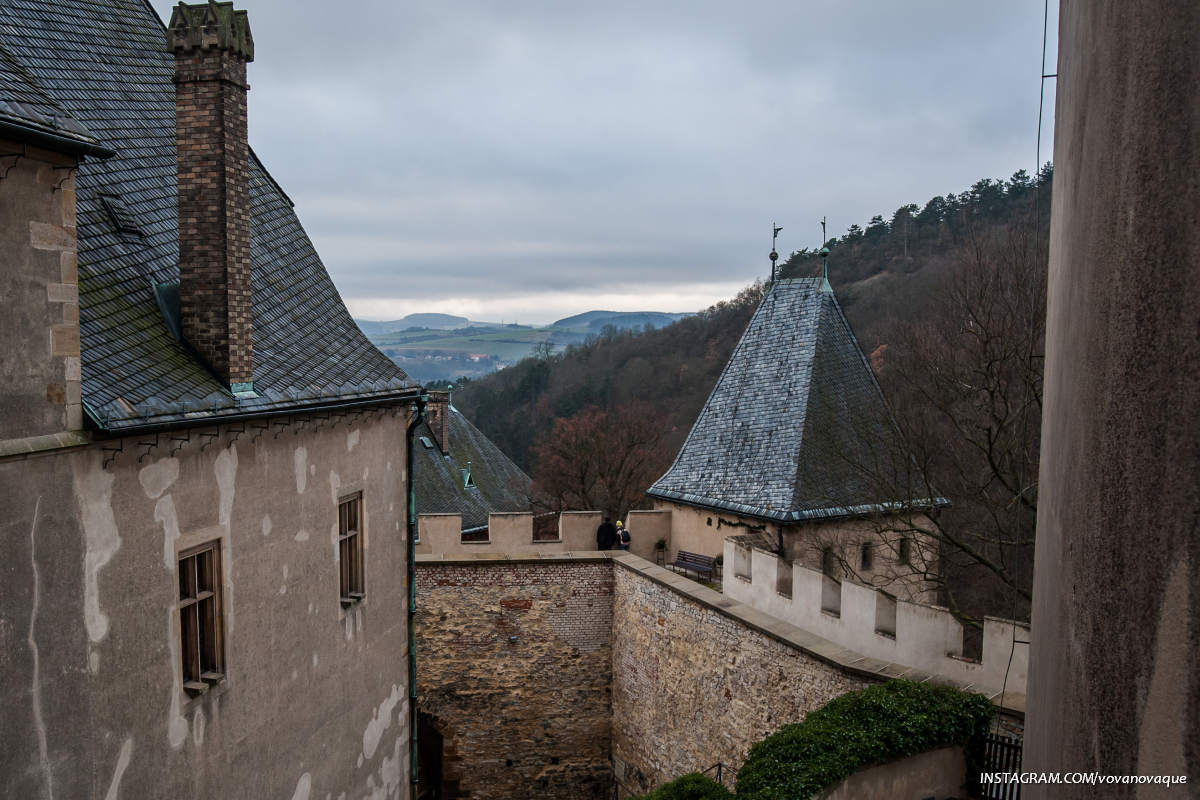 Travel tips for you:
Have you meal in a cosy restaurant U Adama. Very cosy place, homelike atmosphere, tasty traditional Czech food, friendly attitude.
Visit the Dum Casu (the house of time) — museum with biggest collection of watches and clocks in the country.
Take a picture with a local in historical costume. People in Karlstejn are very open and friendly, especially in holidays like Christmas.
Hope you will enjoy your day trip to this castle. In case of any questions feel free to leave your comments and ask. Sincerely, your Vova Novaque.
How I save money on Hotels in Czechia.