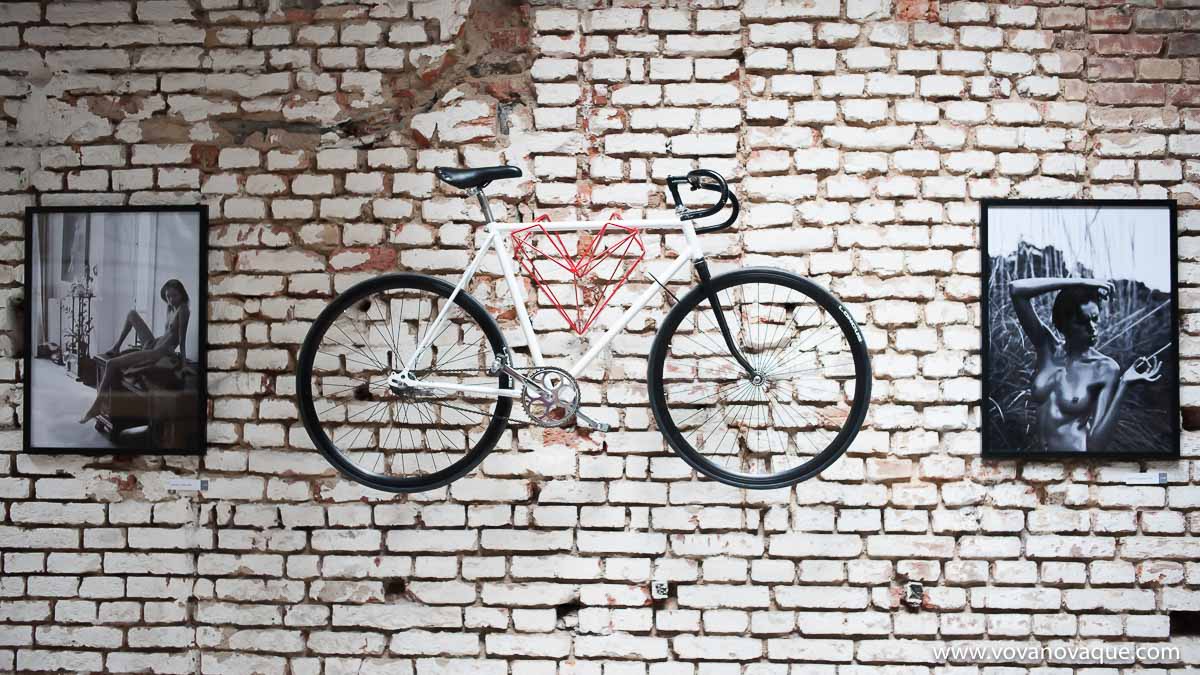 Recent few years hipster Prague became more and more attractive for people who follow this mode of life. New cafes, shops, art spaces, galleries appear on the map of Prague attracting hipsters from all over the world not just to visit the city of 100 spires, but even to live there for some time.
Prague has always been a trendy city. Beginning from the middle ages tradesmen from all over the world visited the city to sell, buy and learn. This mixture of cultures, freedom and creative people made the stew boil. And now we pick up the results and see that hipsters become a strong engine that make Prague move forward.
Cafes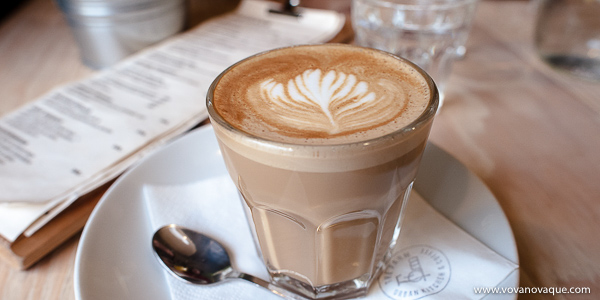 If you visit Prague and drop into several places for a coffee or cocktails, you will never believe me, that some 5 years ago it was close to impossible to have an espresso in Prague. Instead of good strong coffee, they served americano, thinking that you will be satisfied. Instead of cappuccino you could have got super hot milk with coffee and no foam. And a flat white was an unknown word play. Today good coffee shops are on almost every corner of down town and not only.
Among the most trendy hipster Prague cafes are the following:
Muj Salek kavy – Křižíkova 386/105, 186 00 Praha 8-Karlín;
The Farm Letna – Korunovační 17, 170 00 Praha 7;
Misto – 

Bubenečská 12, 160 00 Praha 6;

Kavarna co hleda jmeno – Stroupežnického 493/10, 150 00 Praha-Smíchov.
In these places you will find perfect service, amazing coffee of various kinds, cookies and cakes. The people who work there speak fluent English, they are very open and ready to help you with you order or any other questions. Sometimes you even don't believe that they are so much sincere, but they actually are.
Design shops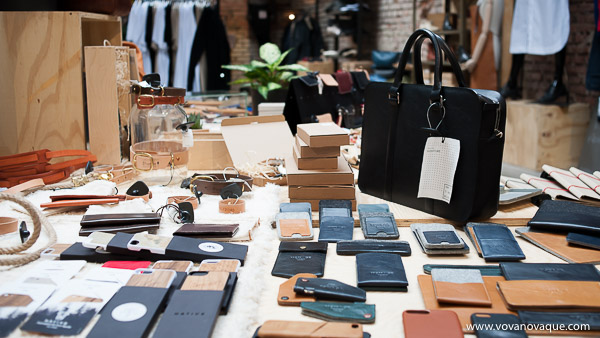 If you travel to Czechia and plan to bring back home some original design clothes or accessories, the list of hipster shopping place in Prague will help you to be a success. Most of the places are located away from the tourists crowds in more local neighborhoods. Thus this kind of shopping helps you not only make you luggage heavier, but also to enlarge you knowledge of Prague.
Cihelna Concept Store – Cihelná 2b, 118 00 Praha 1-Malá Strana;
DOX BY QUBUS – Poupětova 1, 170 00 Praha;
Futurista Universum – Betlémské nám. 169/5A, 110 00 Praha 1-Staré Město;
Hard"de"core – Senovážné nám. 2088/10A, 110 00 Praha 1-Nové Město
Křehký – Haštalská 1072/6, 110 00 Praha 1-Staré Město;
The Room by Basmatee – Školská 7, 110 00 Praha-Nové Město;
Vnitroblock – Tusarova 791/31, 170 00 Praha 7-Holešovice
Hotels and hostels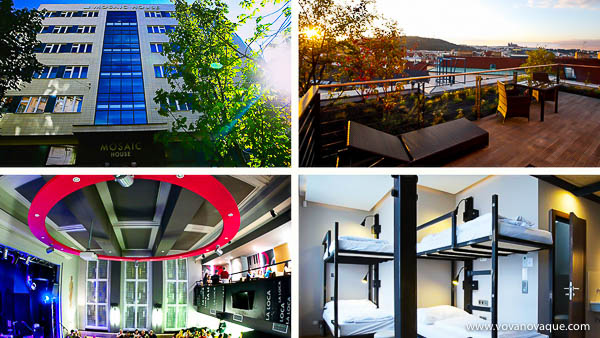 If you open booking com page and start searching for accommodation in Prague, you will get lost within 3-5 minutes. There are several thousands of hotels, hostels and apartments. But how to pick up the best? I compiled for you the list of the most interesting and attractive places to stop for several days in Prague. Make sure you read the manual of how to book a hotel in Prague:
Bars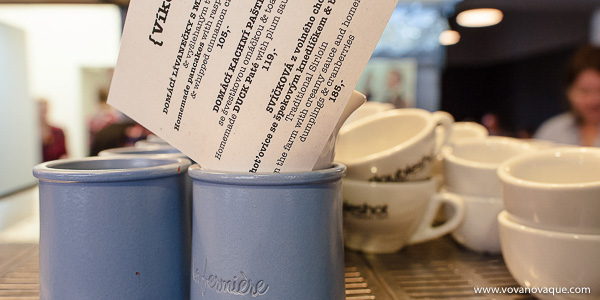 Among hundreds of bars in Prague I would single out the 7 in the list below. These hipster Prague bars are interesting in terms of the atmosphere, interior and service. Also they are never mentioned in the touristic guidelines. That is why, they should be in your bucket list of local and hipster places in Prague.
Tovarna art gallery and bar – Dělnická 1061/63, 170 00 Praha 7-Holešovice;-
Anonymous Bar – Michalská 432/12, 110 00 Praha-Staré Město;
Bad Flash – Křižíkova 451/111, 186 00 Praha 8-Karlín
Cobra – M. Horákové 688/8, 170 00 Praha 7-Holešovice;
Malkovich bar – Bořivojova 623/100, 130 00 Praha 3.
Brunch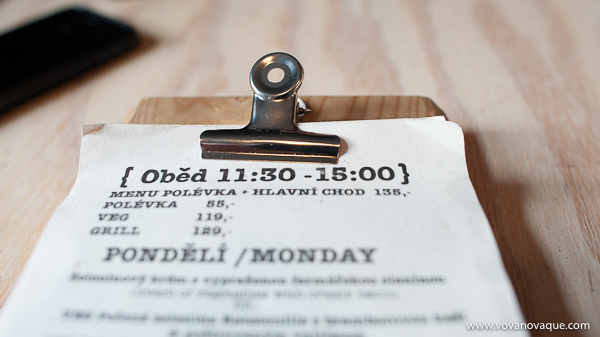 Where to have brunch in Prague? Today the answer is easy. You get up after a party on Saturday or Sunday, feel hunger, go to almost any place that looks like hipster and ask if they serve brunch. And they do! Among my favorite restaurants and bars to eat for example Florentine egg or french toasts are the following:
The Farm -Korunovační 17, 170 00 Praha 7;
Barry Higgel's coffeehouse – Tusarova 25, 170 00 Praha 7-Holešovice;
La Bottega Bistroteka -Dlouhá 39, Staré Město, 110 00 Praha;
Eska -Pernerova 49, Karlín, 186 00 Praha 8-Karlín-Praha 8;
Cafe jen -Kodaňská 553/37, 101 00 Praha;
Peter's apartment -Slavíkova 1581/24, 130 00 Praha 3-Žižkov;
Bistro proti proudu – Březinova 471/22, 186 00 Praha 8-Karlín.
Barber shops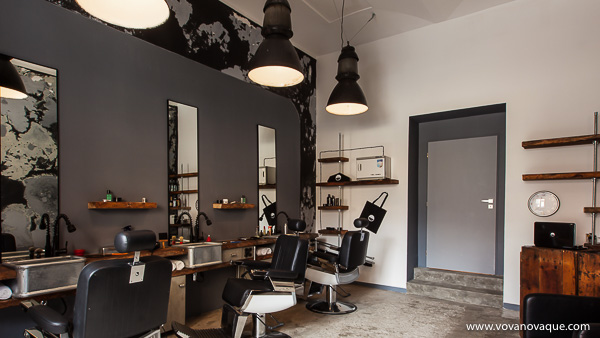 There are quite many barber shops in Prague, where men go to take care about the hair and beards. I have checked personally many of them and made the following list of hipster barber shops in Prague, where you can have good service, English speaking barbers for reasonable price.
Thomas's Barber Shop – Pasáž Černá Růže, Panská 4;
Barbershop Good times – Soukenická 1094/22;
Pepe's barbershop – Na Maninách 796/9.
Craft beer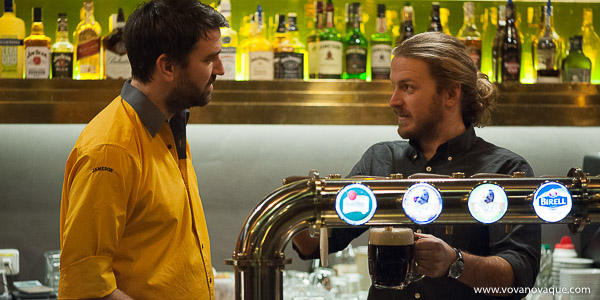 Czech beer is very popular with locals and tourists. Every day they drink thousands of litters. But most of Czech beer is lager. Within recent 3 years there have been opened quite a number of places where you can taste good craft beer. It is more expansive than classic Pilsner or Kozel, but the taste and philosophy of these kind of beer is different.
Poctivej vycep -Třeboradická 19, 182 00 Praha 8;
BeerGeek bar -Vinohradská 988/62, 130 00 Praha 3-Žižkov;
Craft house -Navrátilova 1421/11, 110 00 Praha 1-Nové Město.
Hipster Prague review
I sincerely hope, that this article about hipster Prague life will help you take make the trip to our city interesting and diverse. In case you like communicating with local people, feel free to book our new hipster tour on electric kick scooters. Hit the link and learn more. All you comments, recommendations and reviews are very welcome.