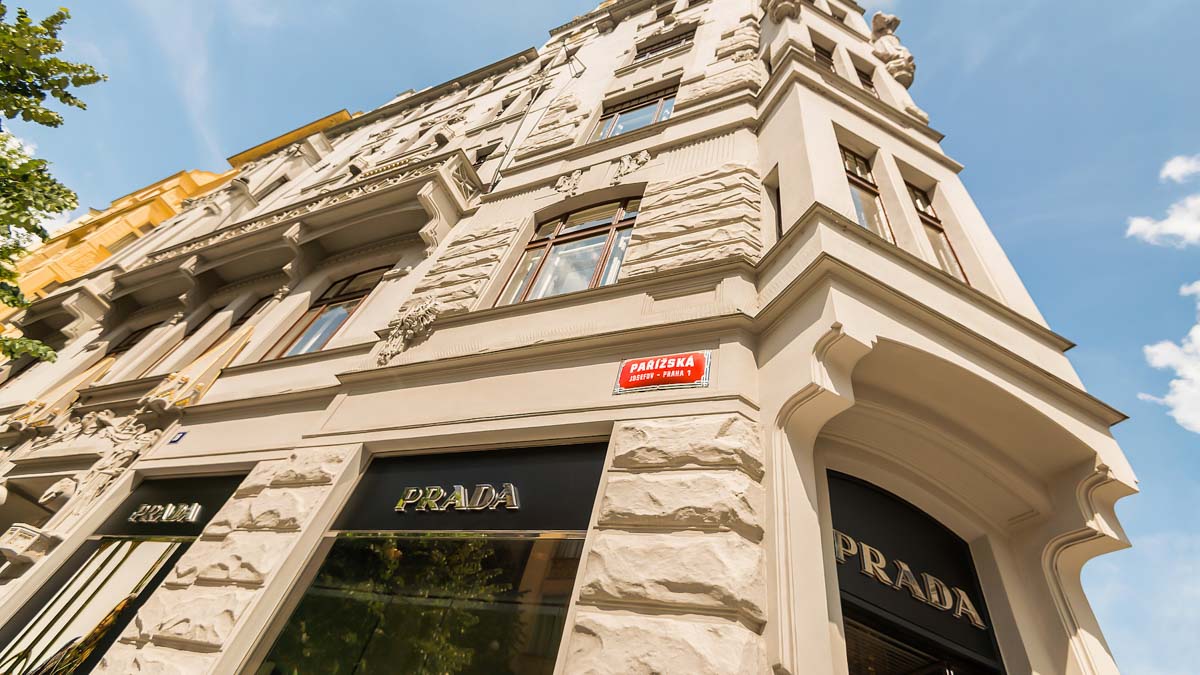 The Czech capital offers a rich choice of activities to do. Thus, nowadays shopping became a separate attraction and a time spending idea. In this article we will find out everything about luxury shopping in Prague, which is concentrated on one street.
Where to find luxury shopping in Prague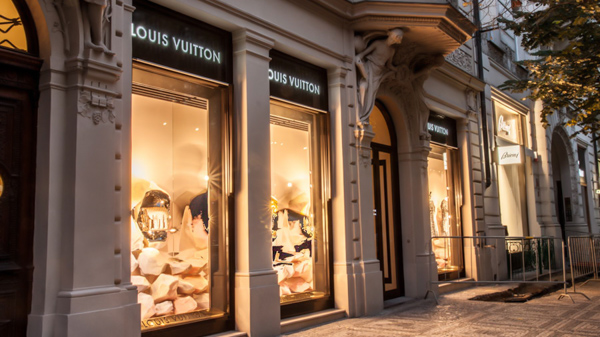 The whole fashionable and luxury shopping in Prague is situated on the Parizska Street, which means Paris street. You can find it in Old Town and close to the Jewish Quarter. Municipal house, the Powder Tower and the Tyn Church are within 5-10 minutes from it.
Paris Street houses lots of world famous shops and brands as well as local designers who implement the new wave of the Czech fashion.
The very first thing to mention here is the atmosphere. Looking at the neo-gothic buildings, architecture and shops you may feel a completely different picture than it is on Old Town Square. In the 19th century local authorities really wanted to make something similar to the Champs Elysees avenue in France. Due to the lack of funds the street didn't receive its final look. But still, with time it has made Prague the center of luxury shopping in central and Eastern Europe.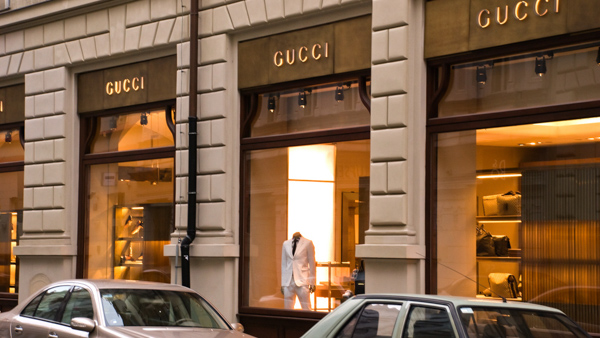 The houses here were built in the style of historicism or eclecticism, they copied the architectural styles of different epochs: Neoclassicism, neo-Gothic, neo-Baroque. Every element and decoration on the buildings matches the general mood. On the both sides of the roadway are two rows of trees.
Reliable and comfortable transfer from and to airport in Prague

What to buy
As we have already mentioned, luxury shopping in Prague on Parizska Street offers almost an unlimited choice. Walking along the displays a tourist can see jewelry, cosmetics, designer boutiques and shops of various brands, expensive and luxurious watches, accessories, cosmetics. Besides, there you can also buy famous bohemian glass which is known all over the world.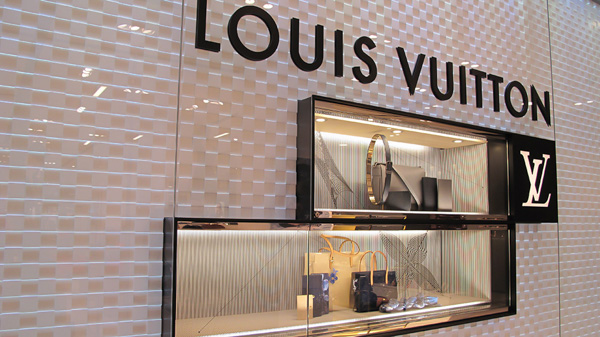 There are present all the best world designers, such as:
Louis Vuitton;
Hermes;
Bottega Veneta;
Fendi;
Dior;
Dolce & Gabbana;
Ermenegildo Zegna;
Salvatore Ferragamo;
Prada;
Gucci.
Looking for jewelry and watches you will find here Boucheron, Rolex, Cartier, and Chopard. In other words, the choice of luxury things to buy is vast and you will definitely find a good present or souvenir from Prague.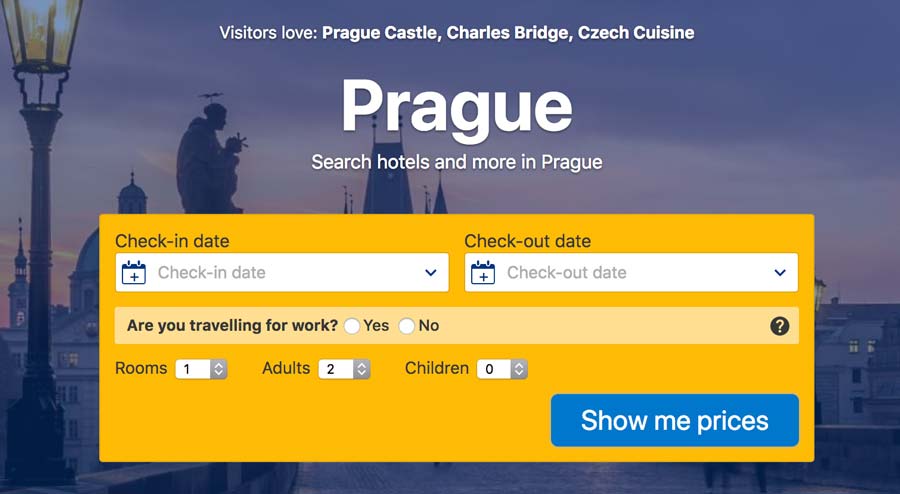 Discounts in Prague
The best time to start shopping in Prague and get the best deals is the end of December. After Christmas all the shops reduce the prices and offer discounts for all the goods. So generally speaking the first season of discounts (in Czech it is "Sleva") begins on the 25th of December and stretches about a month till February.
Than in April begins the spring discount season, where you can get summer collections for reasonable price. Another chance to renew your summer looks is in July, when shops drop the prices down again. And the less interesting is October, when they sell out the last pieces of clothes and shoes.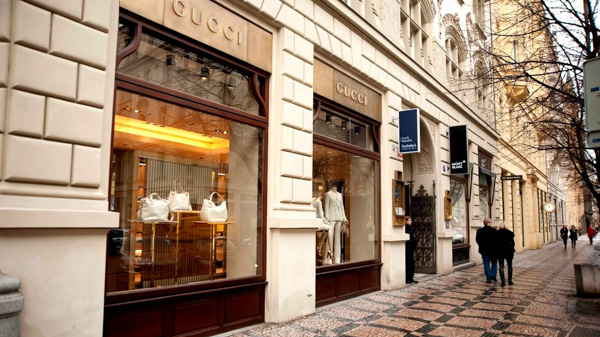 After shopping you can have a rest and dine in fine luxurious restaurants near the street. Barock and Zlata Praha serve both Czech and cuisine from all over the world. Besides, the last one is located on the rooftop of the 5 star InterContinental Hotel and can boast of great birds-eye view over the city.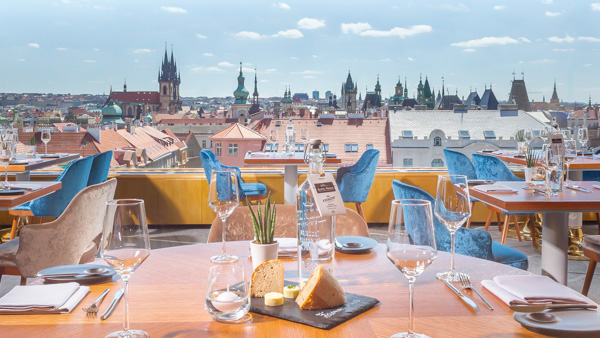 In addition, if you have not decided where to stay, InterContinental Hotel is one of the best in Prague. Here you will get maximum comfort and easy accessibility to all main attractions, excellent service and amenities. For more information read our article best 5 star hotels in Prague.
Luxury Shopping in Prague Review
If you are looking for the luxury shopping in Prague then Parizska Street is definitely worth your attention. The choice of shops, boutiques, brands and goods sold there is impressive. They all are of great quality, unique design and will exceed your expectations.
Moreover, if you want to feel Prague in full, we offer private tours with a local guide. For luxury shopping in Prague we offer a stylist with a driver, who will take you from shop to shop, will help to combine the look and of course recommend the best places to visit. If you are interested in the offer, feel free to contact us via email mail@vovanovaque.com