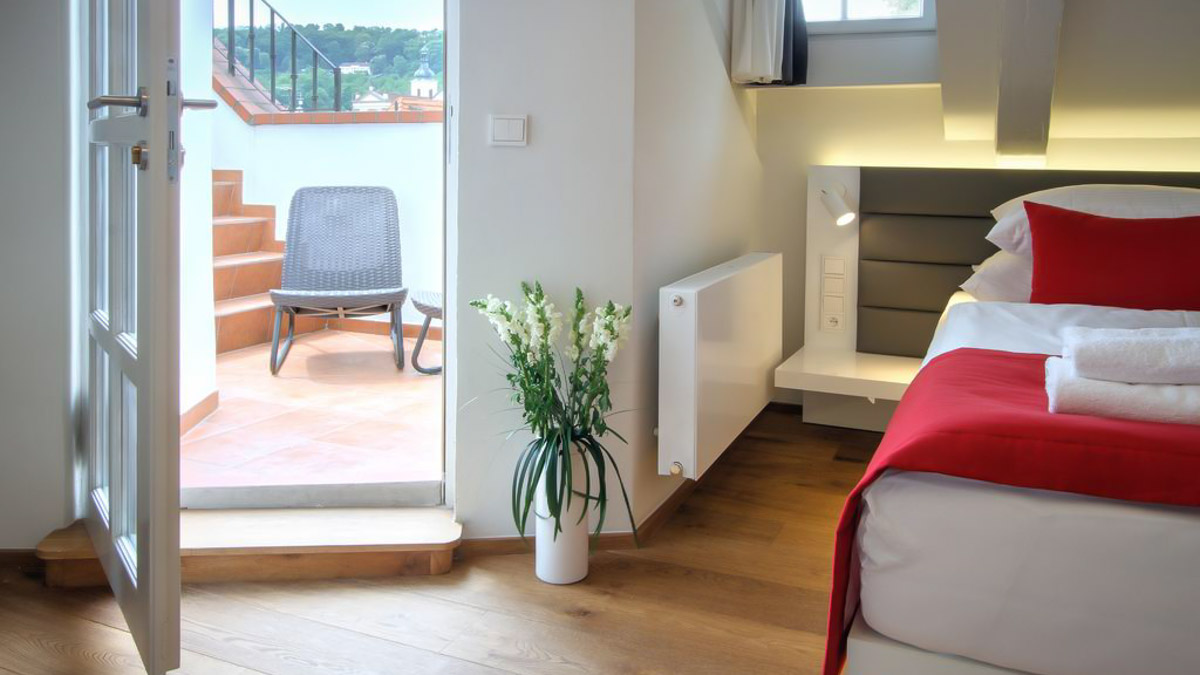 Prague is a popular tourists' destination all year round. Hence its touristic infrastructure is highly developed. Whether you are a solo traveler or planning a family trip, the most important question is where to stay. But what are the places with friendly prices, good service and location? In this article we will make up the list of best 4 star hotels in Prague with description and reviews.
Here we will mention ten 4 star hotels in Prague considered to be the best: Hotel Residence Agnes, Hotel Pod Věží, BoHo Prague Hotel, Design Hotel Jewel Prague, Bishop's House, Unitas Hotel, Appia Hotel Residences, Hotel Questenberk, Romantik Hotel U Raka, Golden Star.
Hotel Residence Agnes Prague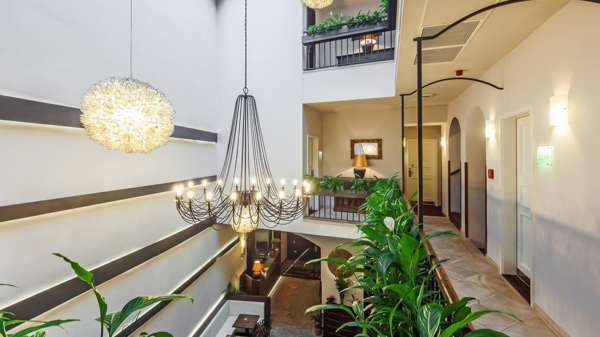 Only 600 meters from the Old Town Square you will find this hotel located in a historical building. This fact determines two advantages at the same time. The first one is that such buildings in Prague represent both history and beauty. The second plus is that all the main sights in the Old Town and nearby can be reached by foot in 10-15 minutes.
The hotel offers a large scale of services and amenities: 24 hour reception, exchange office, concierge and private transport, including limousines. Each room has air conditioning, satellite TV sets, work desks, free Wi-Fi throughout the hotel. Moreover, the breakfast is included so right after tasty dishes you can start discovering Prague.
Hotel Pod Věží Prague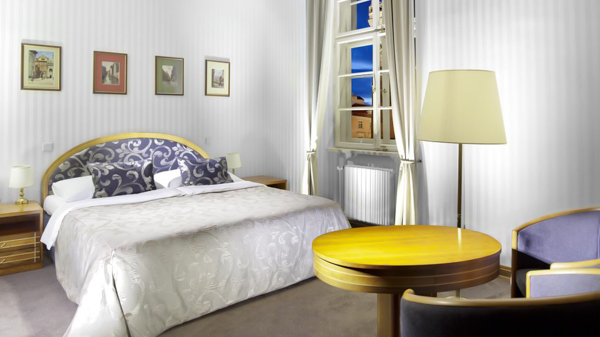 The property neighbors with two historical buildings close to the famous Charles Bridge, in Lesser Town. Booking it in advance, an airport shuttle right to the place is available, which is extremely comfortable. All places of interest can be reached by foot: Prague Castle, the Jewish Quarter, the Old Town Square.
Rooms are equipped with tea or coffee making sets, have free Wi-Fi, satellite TVs and mini bars. If you are going by car, there is a parking space. Besides, there is a restaurant Pod Věží with a summer terrace. Finally, after a long day of walking around Prague you can take a rest and enjoy excellent dishes.
BoHo Prague Hotel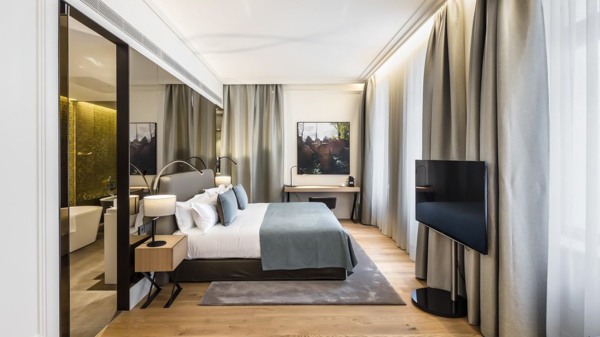 This hotel fits in the Small Luxury Hotels of the World Group while everything here contributes to having a great time. BoHo Hotel is located only 600 meters from the Old Town Square. Moreover, there is an elegant restaurant offering a rich choice of dishes and beverages from all over the world.
The service includes flat-screen satellite TVs, private bathrooms with robes and slippers, 24 hour front desk, a wellness center, massages, etc. In addition, the atmosphere is luxurious and reserved. Attractions that you are coming for are also easily reachable by foot.
Design Hotel Jewel Prague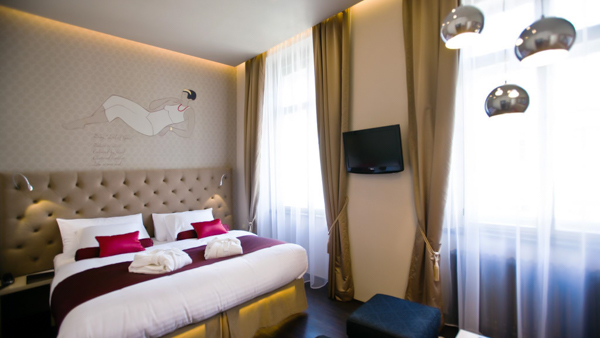 There is a perfect combination of service and location place. Design and decorations in the lobby will make you feel like in the 20th century. Nevertheless it looks both modern and stylish. The rooms have all the necessary amenities.
Here you will get satellite TV, refrigerator, hairdryer, sitting areas in each room, free Wi-Fi, air conditioning. Also you get included breakfast in the Jewel Restaurant. Guests can use ironing and dry cleaning services. Moreover, there is also a lounge café with beverages for all tastes.
Bishop's House Prague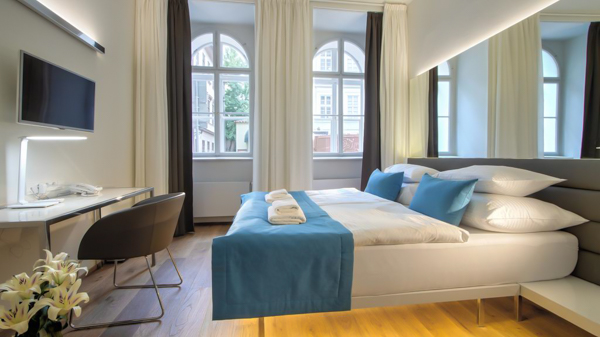 How about staying right in the center of Prague? Bishop's House is situated only 60 meters from the Charles Bridge and in 5-10 minutes from the Prague Castle. The building dates back 5 centuries ago, remaining the façade from 1843. In case you are really fond of history, stay in a Gothic tower. It is also a part of the hotel.
Among the amenities there are: free Wi-Fi, air conditioners, parking places, great service. The interior combines both historical and modern values, making the time here pleasant and comfortable. Nearby you will find a number of restaurants, bars and, of course, shops to buy souvenirs.
4 star hotels in Prague – Unitas Hotel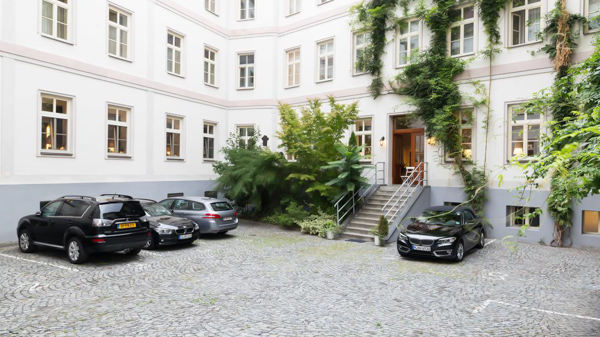 The building of the hotel has gained a long history before the transformation into a place to stay. The location is quite, though the Charles Bridge is only 250 meters from it. If you are looking for some rest, this is a right place.
The service is on a good level, including free Internet, DVD players with films collections, courtyard parking, satellite TV, tea/coffee sets on each floor. The interior represents an excellent choice of fabrics, furniture and carpets.
Appia Hotel Residences Prague
I'd describe this place as a perfect relaxation corner, as it includes a romantic garden on the territory of the residence. It is a nice ending of the day after a long walks around the city of 100 spires, isn't it? Another feature is a garage parking. Furthermore, the property is located only 5 minutes from Charles Bridge.
Rooms have individual design, decorated with wooden floors and have marble bathrooms. There are air conditioners, free Wi-Fi, business corner with a PC and a printer. On the territory you can enjoy delicious meals served in the ancient restaurant. In addition, they offer a complimentary take away coffee every day.
Hotel Questenberk Prague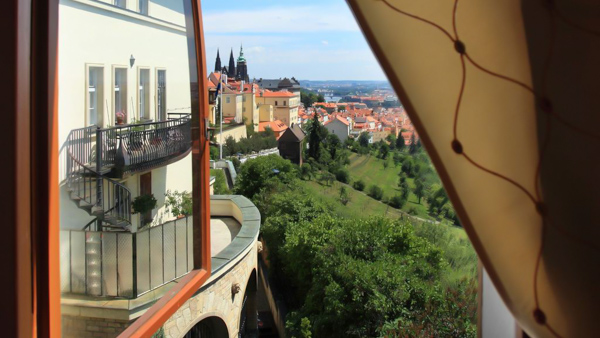 Would you like to feel yourself a kind/queen? This hotel is housed in the Baroque style palace, so it is possible. All main sights are 500 meters from here and the Strahov Monastery is in neighbor. In this place you can enjoy both history and architecture, which makes it among best 4 star hotels in Prague.
Rooms still represent original wooden ceilings but have all amenities such as Wi-Fi, flat-screen TVs, elegant design, etc. In the former Baroque chapel you will find the hotel's restaurant. Most noteworthy, in summer, magnificent view over Prague opens from a terrace.
Romantik Hotel U Raka Prague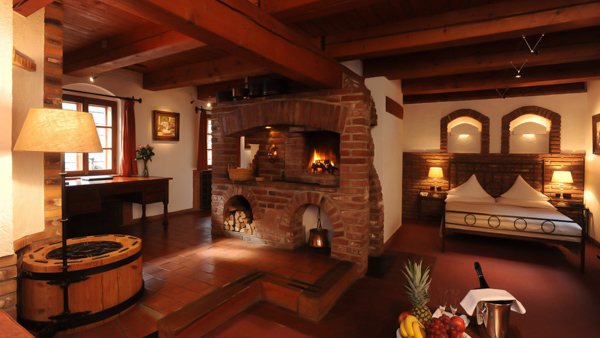 The accommodation is housed in the 18th century historic building, which is a Czech cultural sight. Among its advantages are unique design of the rooms and a big garden. Besides, it is only 10 minutes from the Prague Castle, which is also very comfortable. If needed, the place offers free shuttle rides from the airport by arrangement.
Free Wi-Fi, air conditioning, flat-screen satellite TV and DVD players are included into the rooms. Moreover, there are private entrances to some rooms and some even have own winter gardens. Every morning you can try local breakfast in the restaurant.
Golden Star Prague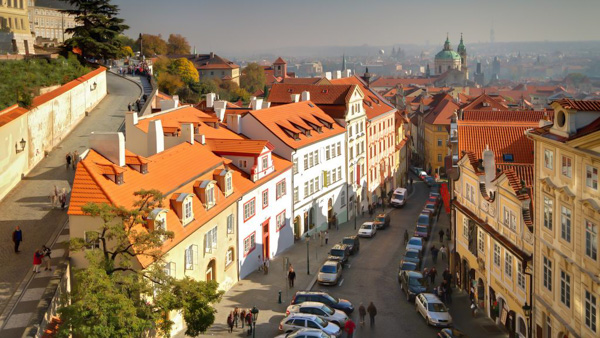 Only 5 minute walk from the Prague castle, Golden Star is housed in a historical Baroque building. All main sights are nearby. Moreover, you can enjoy a panoramic view on them from the place. There predominates luxurious style with rich ceilings, decorations and also furniture.
Each rooms has individual air conditioners, Wi-Fi, designer furniture, flat-screen satellite TV, mini bar, hairdryers, some have bathtubs. The distinct feature is a view over the Prague Castle, the Old Town and the Lesser Town. In addition, the hotel's restaurant offers traditional Czech dishes as well as international meals.
Finally, taking into account location and features of each place that we've mentioned, they are really the best. We hope that after reading this article about 4 star hotels in Prague you know where to stay and what hotel to book. Enjoy every single hour spent in Prague and also leave reviews and comments below.