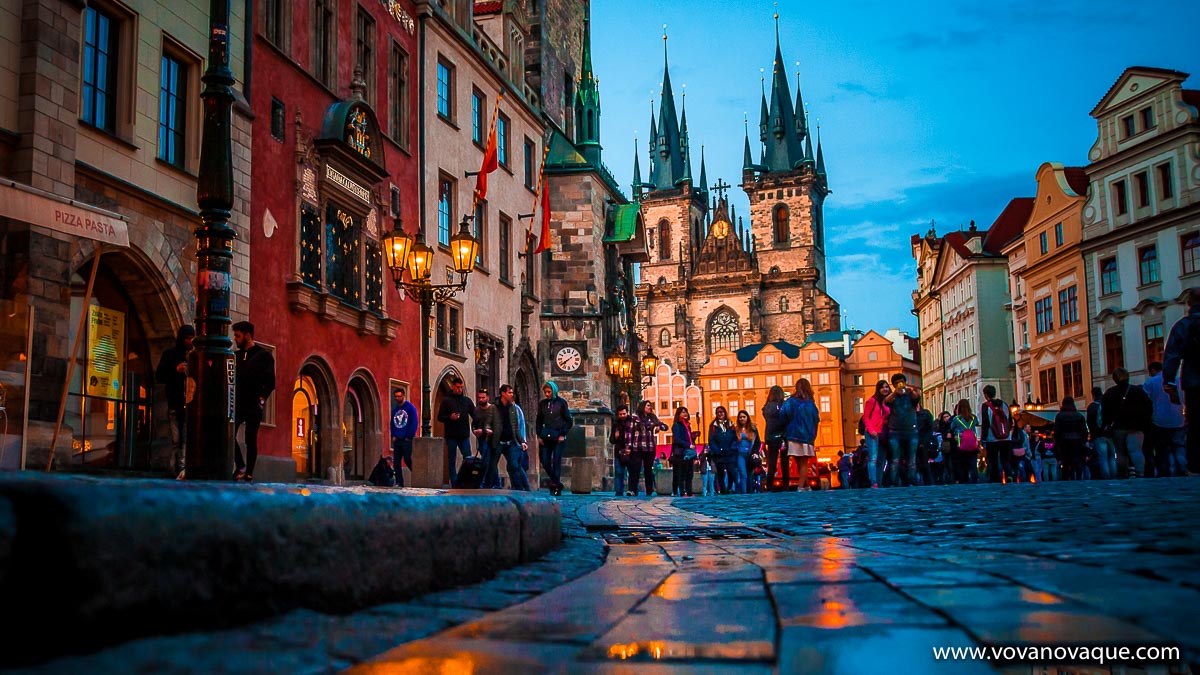 Spring in Prague is my favorite season. The time when the city wakes up simultaneously with nature, the weather is getting better and the list of things to do for tourists and locals is getting bigger. Thought Czechia is beautiful any time of the year, spring adds some special charm to it. Let's find out what is the weather like in spring in Prague, what to wear and what to do.

The first spring month March is quite fresh. After the winter cold it still coughs with bit of snow and sneezes with blows of cold wind. Though the first spring sun tries to warm March up, some days you don't feel that the spring has come.
Weather in March in Prague
According to my experience and forecast web pages, the average temperature in Prague in March is between 0 and +8. As mentioned above it can be windy, rainy or snowy. It can be also quite warm like on the picture above but in evenings it's better to wear winter clothes.
Average temperature in Prague in March Day: +8 °C;
Average temperature in Prague in March Night: 0 °C;
Number of sunny days in Prague in March: 5;
Average rainfall in Prague in March: 23 mm;
Relative average humidity in Prague in March: 73%.
What to wear in March in Prague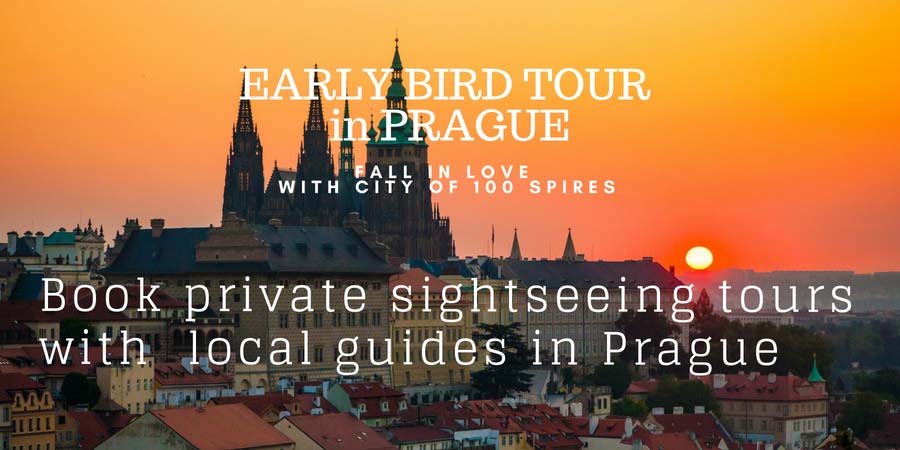 So if your plan is to visit the Czech сapital in March, you'd rather bring your winter clothes: hats, gloves, scarfs, coats and warm waterproof shoes. Though it might happen that you don't need them. Of course you can buy these things in one of the numerous shopping centers of Prague, but this will increase your budget.
Events in Spring
One of the brightest events in Prague in March is St. Patrick's Day which is held on the 17th of March. All Irish pubs will be full, Old Town Square and Wenceslas Square will be  crowded with green headed people celebrating quite a new holiday for Czechs. These are three most popular Irish Pubs in Prague to have a beer and celebrate St. Patricks Day:
James Joyce Irish Pub;
Rocky O'Reillys Irish Bar;
Dubliner Irish Bar.
April in Prague
Frankly speaking this is the most beautiful month to spend in spring in Prague. Especially its second half, when on every hill and in every garden or park park everything starts to blow and explode huge flowers of magnolia. Depending on weather, the temperature in April in Prague may be between +10 and up to +25. This period is the gap between winter and spring.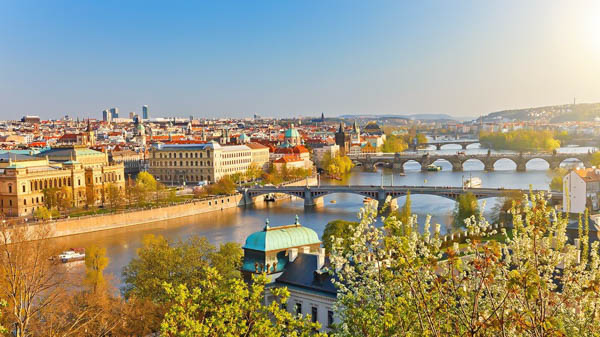 Weather in April
The temperature in spring in Prague is going up and reaches some +14 or even +18 during the day. Although at night it may fall till +4. Nevertheless, the weather is comfortable to take a walk through the city and discover its sights. It is not hot and not cold.
Average temperature in Prague in April Day: +14 °C;
Average temperature in Prague in April Night: +4 °C;
Number of sunny days in Prague in April: 5;
Average rainfall in Prague in April: 32 mm;
Relative average humidity in Prague in April: 67%.
What to wear in April in Prague
There is no need to pack your suitcase with warm winter clothes, but still, take waterproof shoes, an umbrella, some sweaters may also come in handy. In general, +15 feels comfortable or even hot, when the sky is clear.

Events
In April locals celebrate Easter – another religious holiday. I wrote a special article about it here – Easter in Prague and Czech Easter traditions. The holiday will be held between 1 and 23 of April. Main square will be packed with stands with local and handcraft goods.
More and more couples choose Prague as the destination for pre-wedding trip or engagement photoshootings. So in case your are in love and your love travels with you to Prague in April, think of having a session with professional Czech wedding photographer, who speaks English.
May in Prague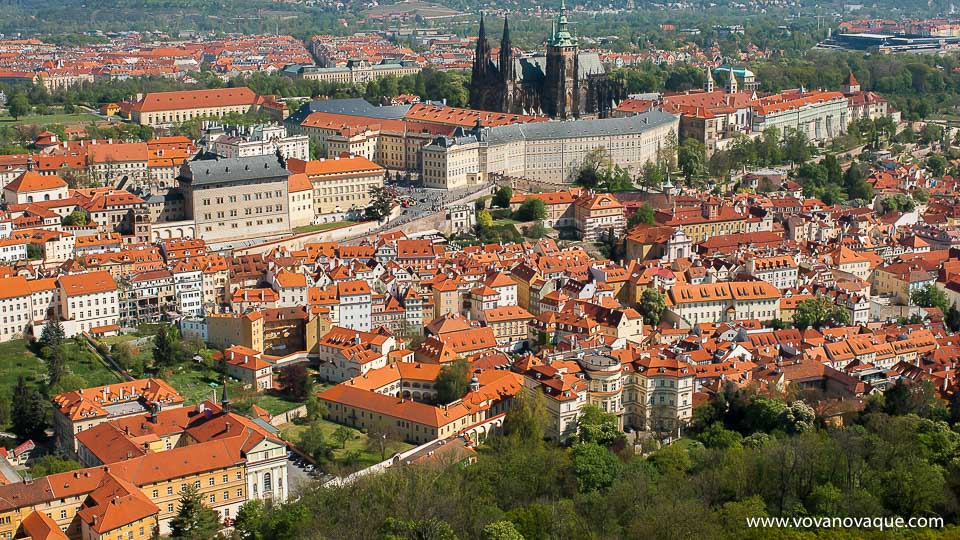 May in Prague is the warmest month of local spring. It is also unofficial start of summer tourist season when Charles Bridge and Old Town get more noise and crowded. In Russia and post-soviet countries people have almost a week of holidays and many of them travel to spring Prague.
Weather in May
Sometime it is very hot and the temperature reaches up to +20-25 Celsius. It is quite a dry period, but sometimes with rains as in 2013, when it was a flood. In general, the common temperature is between 15 and 25. This is the time to wear light clothes and to enjoy the trip to Prague in full.
Average temperature in Prague in May Day: +22 °C;
Average temperature in Prague in May Night: +10 °C;
Number of sunny days in Prague in May: 10;
Average rainfall in Prague in May: 40 mm;
Relative average humidity in Prague in May: 70%.
What to wear in May in Prague
As you might have guessed from the weather, it is quite hot in May in Prague. Nevertheless, check the weather forecast before going there and pack your bag appropriately. But in any case you should take comfortable shoes, as walking all days long on cobblestones may be not so good on, for example, high heels.

Events
Warm spring vibes bring a lot of events into the calendar of Prague. These are:
Prague food festival in Prague castle;
St John's Navalis Sou d and light show on the river;
Rum fest is an amazing chance to taste about 100 brands of Rum;
Czech beer Prague festival in Letna Park;
National Holiday – Liberation day;
Prague marathon weekend;
Magnetic music Festival – one of the most popular and attractive Electronic music festival in Central and Eastern Europe.
Things to do in Spring in Prague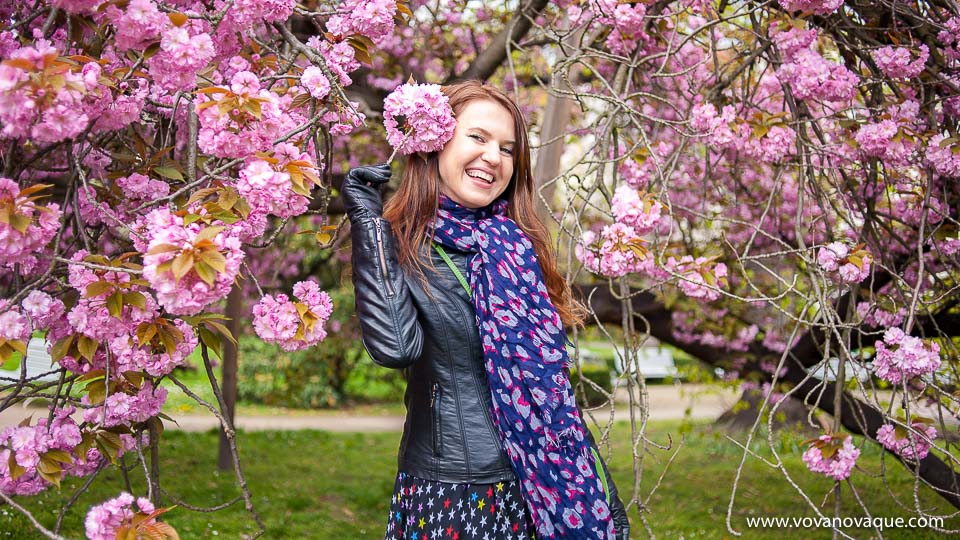 For any season it is a good idea to see Prague early in the morning. I suggest having a morning Early Bird City Tour with guide and photographer. Together you will see the city of Prague, its Old and New town, Charles Bridge and Mala Strana. As a bonus you get some nice photos.
As an alternative ideas of what to do in Spring in Prague besides attractions are:
Private bike tours start in Spring as well. From Prague you will get to Karlstejn castle or even Vienna. All the routes can be adjust for your personal needs.
Boat trip on Vltava river with dinner and live music or other boat cruises can be a good way to wind up the day of walking around attractions of Prague. 990 CZK or 35 Euros and you have 3 hours of time to enjoy the views of the Czech Capital.
Prague Hills tour will be a good option on a sunny day to see the city from the three peaks and to understand why the call it – the city of one hundred spires.
Besides, you can take one day trip from Prague with our guides and discover the history, culture, castles, towns and nature of this beautiful country called the Czech Republic.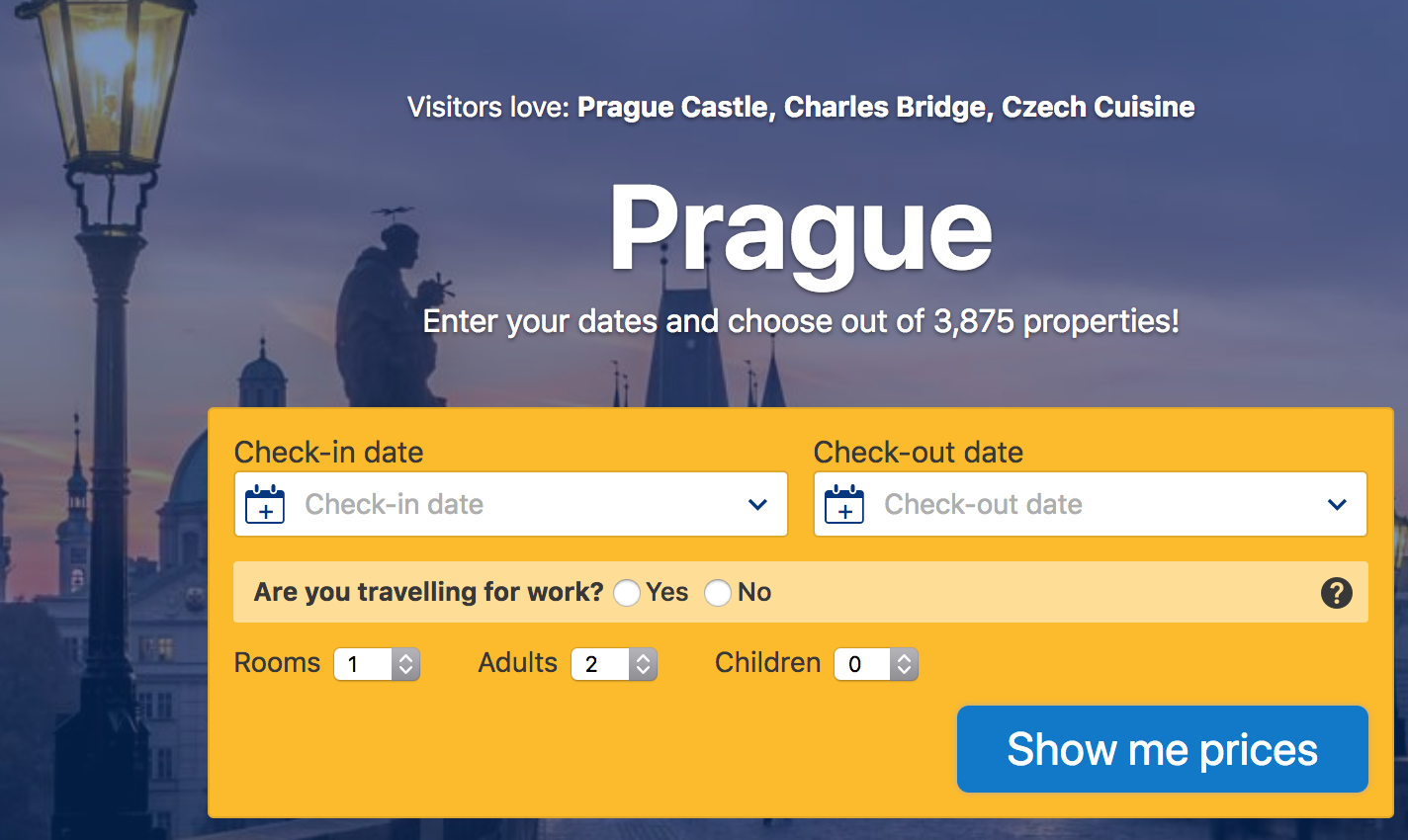 Spring in Prague is quite good for a trip. Whatever month you choose, your vacation will be amazing. It would be great to see your thoughts, so share your plans or experience after visiting Czechia in the comments below.
Reliable and comfortable transfer from and to airport in Prague