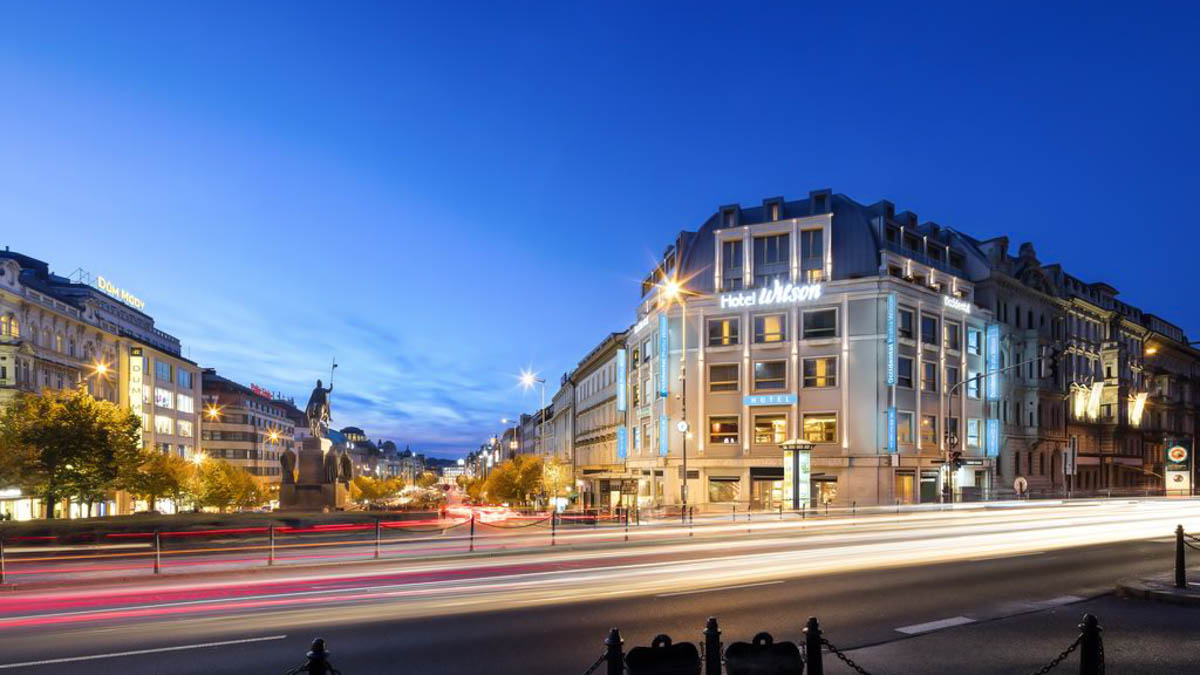 If you are going to Prague for a short time, hotels in the city center Old Town might not be interesting for you. That is why we have prepared a list of best hotels near Prague main train station. Location, prices, service and comfort are at very good level so your time here will be amazing.
Among all hotels near Prague train station these have the highest review score: Exe City Park Hotel, MeetMe23, Falkensteiner Hotel Maria, Esplanade, 987 Design Hotel, Boscolo Prague, Autograph Collection, Hotel King David, Hotel Sovereign, Grandium, Occidental Praha Wilson.
Exe City Park Hotel Prague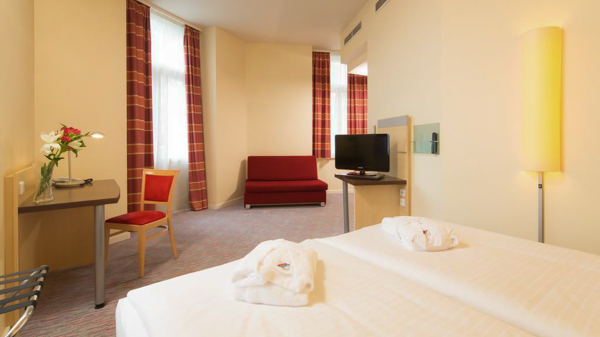 Only 300 meters from the train station and the Wenceslas Square there is a 3 star superior Exe City Park. The location merges both cultural attractions and commodity near the station. The place offers a great service and a business corner including a computer with a printer.
The rooms have air conditioning, free Wi-Fi, satellite TV and tea/coffee making sets. Designed in a modern way all units are soundproofed, so you will not be disturbed by any noise. The atmosphere here is also nice and cozy.
MeetMe23 Prague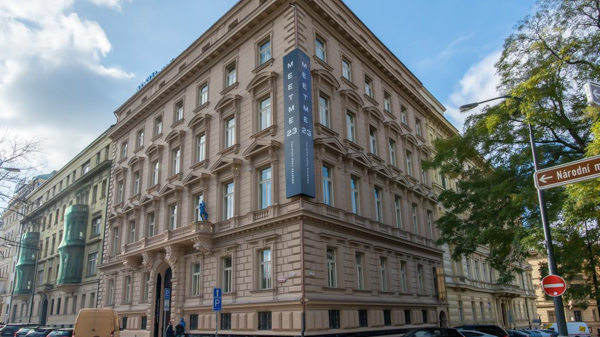 MeetMe 23 is another popular place to stay in our list of hotels near Prague main train station. Its modern and interesting design attracts youth. The hotel also provides great service.
There is an on-site restaurant and a bar to take a rest. Free Wi-Fi is available throughout the hotel and rooms have all necessary amenities. There you can also hire a bike or a car, which is really comfortable.
Falkensteiner Hotel Maria Prague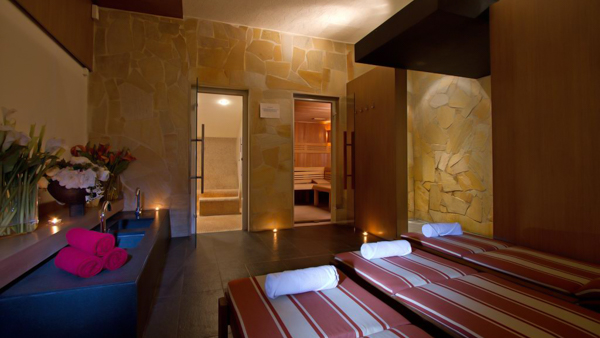 The train station, the National Museum, the Wenceslas Square and the Charles Bridge are within 10 minutes by foot from here. So the place can boast of a comfortable location. Every morning you will be offered a breakfast at the buffet and can try traditional Czech dishes at the restaurant.
Among the amenities there are: free Wi-Fi, air conditioning, satellite TV, soundproofed windows and functional furniture. Most noteworthy, that there is a sauna, a steam bath and a fitness studio in the building.
Esplanade Prague
The next place in hotels near Prague main train station list dates back to 1920s. It is situated a couple minutes away from the Wenceslas Square and 5 minutes from the train station by foot. French gourmet restaurant is also on-site.
Speaking about amenities of this hotel, they feature air conditioned rooms, elegant furniture, large bathrooms, free Wi-Fi, satellite TV and a mini bar. Breakfast is served every morning. Restaurant and a bar have a summer terrace.
987 Design Prague Hotel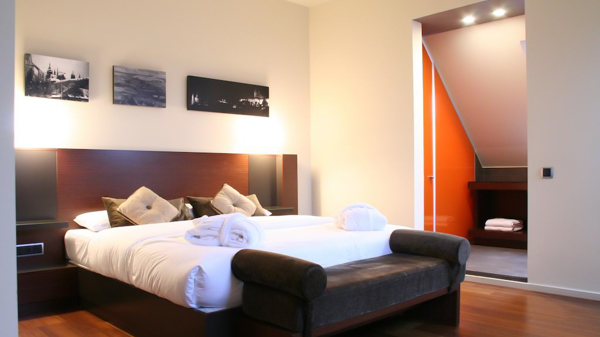 This is a hotel with modern design, located close to the train station. Nevertheless, all of the Prague tourists' attractions are within 10-15 minute walk from the place. So having some extra time you can easily reach the historic center.
The hotel features rooms with air conditioning, wooden floors, flat screen TV with satellite channels, private bathroom. Moreover, free Wi-Fi is available in all units.
Boscolo Prague, Autograph Collection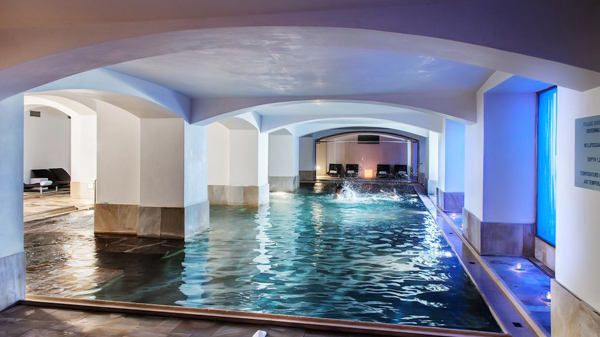 The next place in our list of hotels near Prague train station locates only 400 meters away. This luxurious hotel features great service, design, a restaurant and a relaxation area. The last one includes an indoor pool, hot tub, sauna, massages and Turkish bath. The hotel occupies two buildings.
The buildings represents two epochs. The first one features modern interior with a contemporary style decorations. However, the second represents historical interior with high ceilings and 19th century décor. The rooms have air conditioning, flat-screen TV, mini bar, private bathrooms. The Salon Restaurant serves modern Czech and international cuisine.
Hotel King David Prague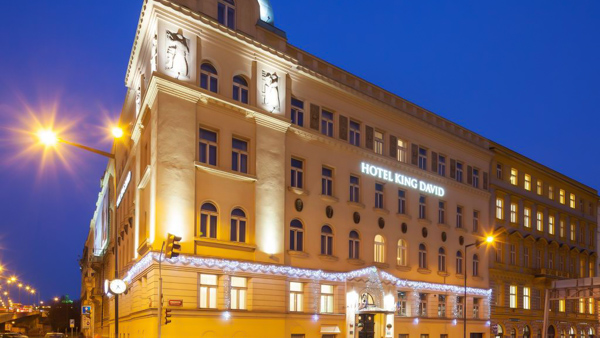 This 5 star hotel offers you an excellent service for having a great time from staying there. Located not far from the train station, Prague's sights, shopping malls, the Jewish Quarter are nearby. The hotel operates on kosher basis only, serves kosher dishes, a synagogue and a mikvah.
All rooms feature free Wi-Fi, air conditioning, elegant and luxurious furniture, private bathrooms with free toiletries. There is a Café & Lobby Bar on-site to have a rest and try delicious drinks. Moreover, you can enjoy hotel spa with a pool, a hot tub or a steam room.
Hotel Sovereign Prague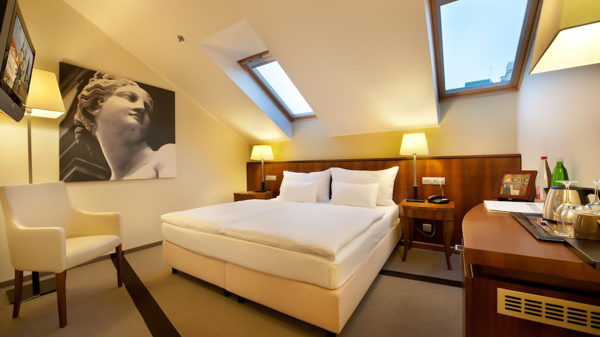 Hotel Sovereign features everything a tourist needs. Besides, it has an excellent location 400 meters from the train station and 100 meters from the Wenceslas Square. Rooms are equipped with free Wi-Fi, and air conditioning, have elegant interior decorations and furniture.
Amenities include satellite TV, a mini bar, tea and coffee making sets, private bathrooms. If you are fond of sport and health there is an on-site gym, sauna and steam bath. In the restaurant Mr. A you can try various Czech and international cuisine as well as wine.
Grandium Prague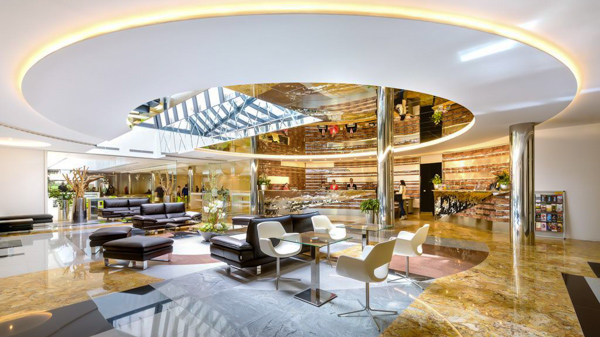 Let's continue our list of best hotels near Prague train station with a 5 star Grandium Hotel. The place has great location, thus you can enjoy all attractions nearby. There is a restaurant and a café. They serve both international and national cuisine. Besides, in summer, dining is possible in summer garden.
Speaking about the amenities, rooms have flat screen TV with satellite channels, a work desk, a mini bar. In the rooms you can use wired Internet while free Wi-Fi is provided throughout the hotel. There is also a laundry facility in the building. For a surcharge you can use a garage parking.
Occidental Praha Wilson Prague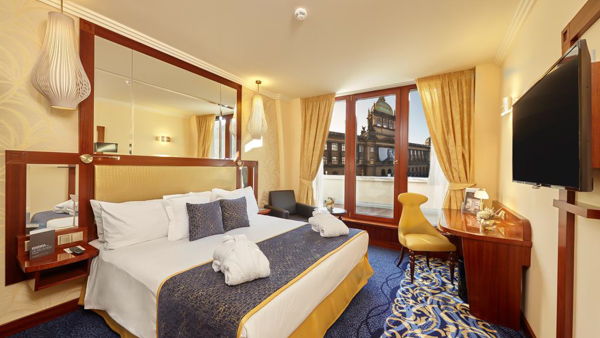 The hotel features a neighboring next to the Wenceslas Square and the Prague National Museum. It provides good service level and all amenities for a nice staying there.
Rooms have flat screen TV, free Wi-Fi, they are soundproofed and of elegant design. The hotel provides airport shuttles while the train station is within 5-7 minute walk by foot from here.
Best Hotels near Prague Main Train Station Review
All of the hotels near Prague train station we have mentioned have the highest review scores, service and best amenities. Hope that the list will help you to decide where to stay in and book a place. Besides, share your reviews and thoughts in the comments below. Have a great time in Prague!