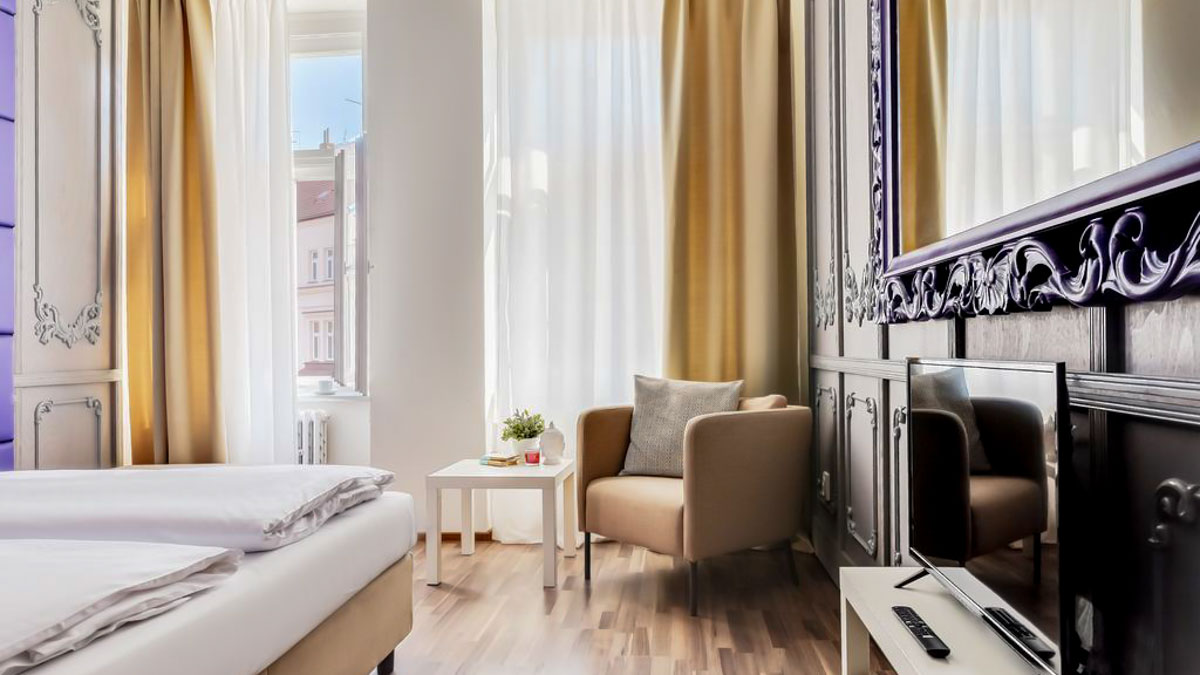 Travelling on a budget, each tourist especially pays attention to the place to stay in. The hotel should be comfortable, have a good location and service. That is why we want to share with you with a list of top ten 3 star hotels in Prague.
Here are the most relevant and best places for you to take into consideration: Motel One Prague, MeetMe23, Central Studios, Central Station Studios, White & Woody Prague Castle Residence, Royal Court Hotel, Bed&Books Art Hotel, Dahlia Inn, Charles Bridge Residence, Loreta Hotel.
3 star hotels in Prague – Motel One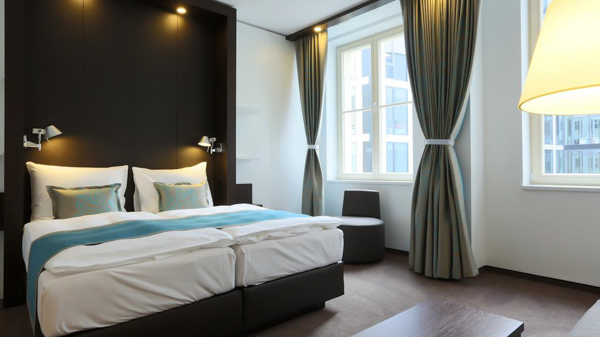 The place is located in Prague 1, which is extremely comfortable as you need less time to cover sights there. The Naměstí Republiky Square is only 5 minutes away and the Old Town Square is 1 km from it. The Charles Bridge is 15-20 minutes by foot.
Rooms have all amenities you might need: desks, flat-screen TVs, private bathroom with a shower and a hairdryer. Besides, you can use a safety deposit box for your stuff. Every morning the hotel offers breakfasts, including traditional Czech meals. Close to the Motel One there are many restaurants of traditional and international food.
MeetMe23 Prague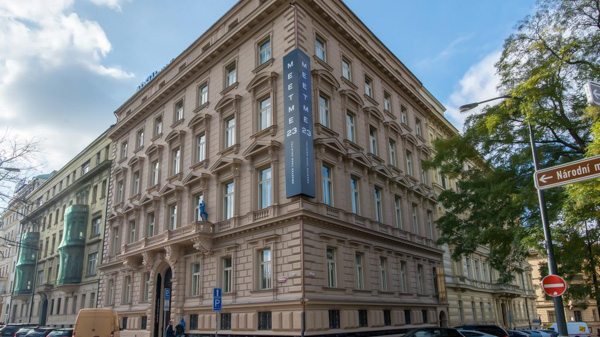 The location of this place allows you to reach the Wenceslas Square only in 400 meters. The Old Town Square is 1 kilometer away from there. This hotel includes a restaurant and bar, to have a rest or meet new people.
There is a 24 hour front desk, free Wi-Fi throughout the hotel, flat screen TV. An interesting feature is that here you can hire a bike or a car. If you want to reach more places or have a little time this is a highly comfortable option.
Central Studios Prague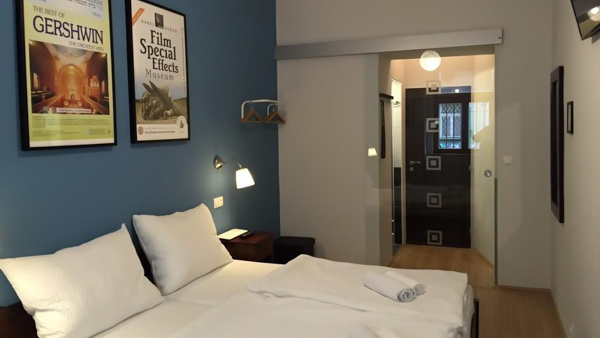 Located in Prague 3 near Zizkov area, the place presents a good option among 3 star hotels in Prague if you are going here for a long period. But for this, the Wenceslas and the Old Town Square demand only 20 minutes of walk. There is a nice and reserved interior and calm atmosphere.
Among the amenities there are: rooms with a Smart TV, free Wi-Fi, satellite TV, an electrical kettle, tea sets, coffee, including cream and sugar. Rooms have private bathrooms, which is an additional plus to all mentioned above.
Central Station Studios Prague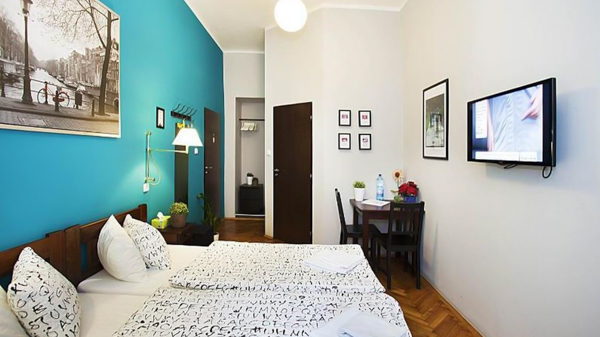 It is a combination of great service and comfort. The location is 15 minutes from the Old Town Square as well as the Wenceslas Square. Besides, the Main Train Station is only 10 minutes away.
Each room has a satellite channels with Smart TV, fridge, an electric kettle, private bathroom, hairdryer. There is no restaurant or breakfast, but grocery shops and cafes are nearby.
White & Woody Prague Castle Residence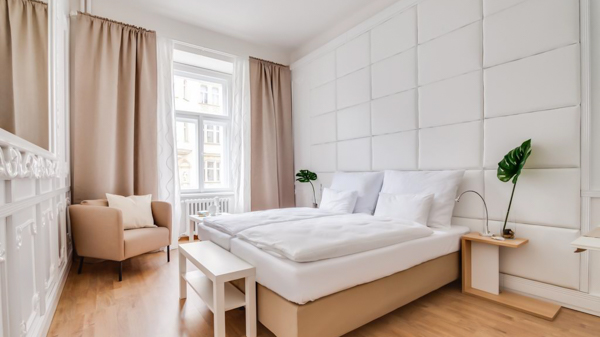 In case you are looking for an accommodation near the city center, this is it. Prague Castle is 900 from the property and easily reachable by foot. Besides, the interior is elegant and amazing.
As for the service and amenities, here you will get a standard set. There is free Wi-Fi throughout the residence. Each room offers a sitting and dining areas, private bathroom, hairdryer, towels. A kitchen and a fridge are also provided.
Royal Court Hotel Prague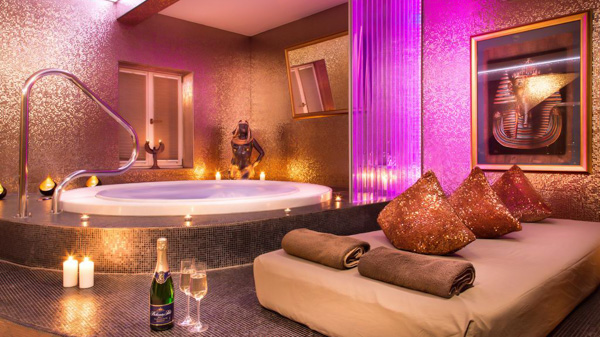 Let's continue our list with a place for full relaxation. Royal Court Hotel is housed in the 19th century building, former Royal Court. Main sights are 20 minutes away from the property. The best thing about the hotel is its wellness area.
Amenities include: air conditioners, satellite TV, free Wi-Fi, parking space for an extra charge. After a long day of walking you can enjoy hot tub, sauna, steam baths, various types of massages and beauty procedures.
Bed&Books Art Hotel Prague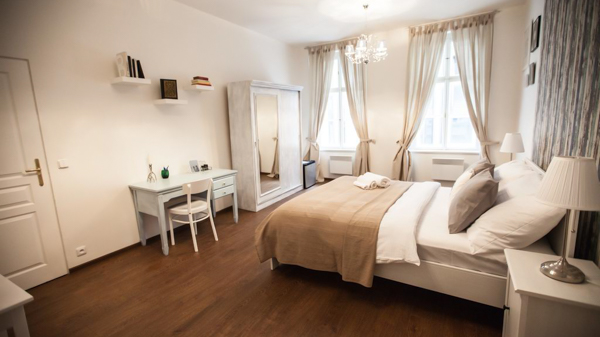 The hotel offers you a whole set of standard amenities in addition to a great location, only 650 meters from the Old Town Square. The historical center and all attractions are easily reachable, which makes it among best 3 star hotels in Prague.
Units are equipped with cozy furniture, have nice design, free Wi-Fi. Nearby there is a big choice of places to eat, such as Galilea restaurant, Vietnamese restaurant, sandwich bar. Grocery stores are also close to the property.
Dahlia Inn Prague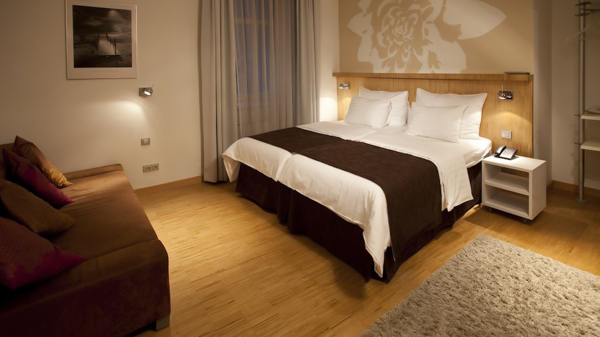 Dahlia Inn represents a nice and cozy place near the Wenceslas Square. There is elegant style in all rooms, free Wi-Fi, wooden floors, flat-screen satellite TV, fans. Moreover, you can use a kettle can from the reception.
If you are travelling by car, there is a parking space in a garage 5 minutes from the hotel. Besides, you can use two computers with the Internet free of charge. The closest tram stop is only 30 meters from here.
Charles Bridge Residence Prague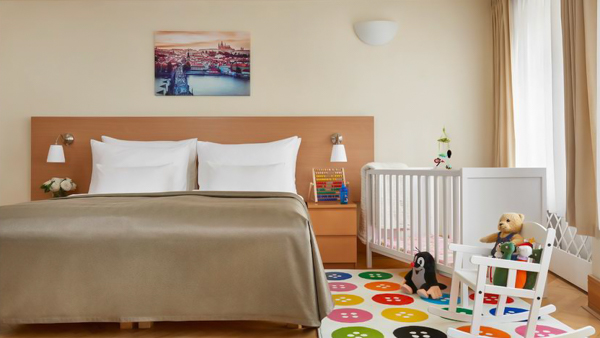 A historic building in Mala Strana, just a few steps from the famous bridge, houses Charles Bridge Residence. It means that all main attractions are nearby the hotel. Rooms represent unique sets of features: stained glass windows, original parquet floors and beamed ceilings.
Speaking about amenities here, they are: free Wi-Fi, satellite TV, mini bars, tea and coffee sets, and rooms with cribs for families with children. You also get private bathroom with a shower, hairdryer, towels. There is an underground parking as well.
Loreta Hotel Prague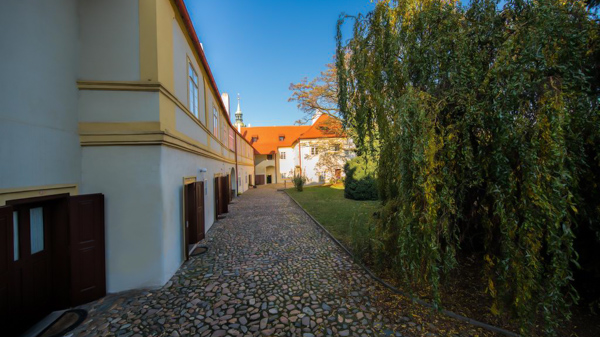 The building of the hotel dates back to the 14th century and still has its unique historical atmosphere. There is a summer garden and beautiful territory. Besides, Prague Castle is only 200 meters away. Travelling by car you will not have to worry about where to stay. There is a parking space.
But for the great interior and exterior, there are lots of commodities. Free Wi-Fi, satellite TV, mini bars, work desks, bathrooms are present for you. Start your morning with the nutritious breakfast at the buffet and discover Prague attractions. To finish the day you can try various Czech and international dishes at the restaurant here.
3 Star Hotels in Prague Review
We hope that information about 3 star hotels in Prague was useful for you and you have decided with a place to stay in. Each place has a good location, close to the Old Town and all other main attractions. Feel free to leave your thoughts, comments and reviews about this properties below. Have a great time in Prague!