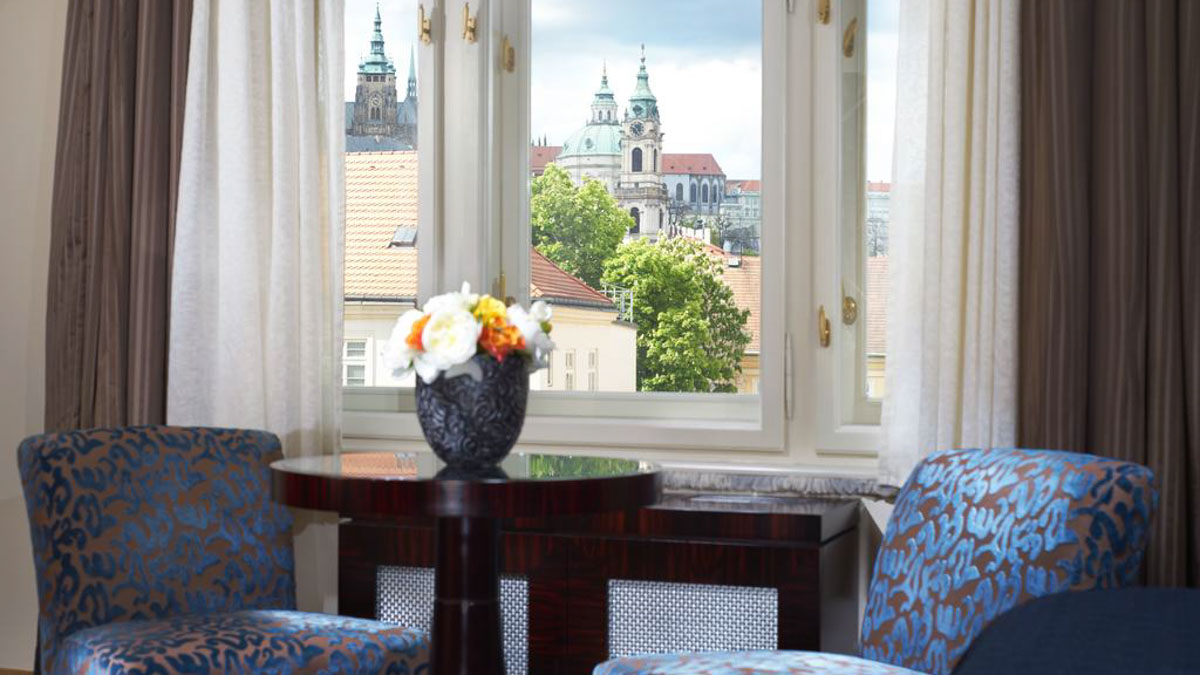 The Czech capital fits any budget and there are plenty of options to have a great time. But do you know the places to stay in and get good relaxation? In this article we will make a list of top ten best luxury spa and wellness centers in Prague. We have included review scores, location and description to clear all the information you need to know.
Among the most interesting places to share with are: Alchymist Grand Hotel and Spa, Augustine, a Luxury Collection Hotel, Mandarin Oriental, Alchymist Nosticova Palace, Buddha-Bar Hotel, Hotel Savoy, Aparthotel & Spa Carolline, The Emblem Hotel, Hotel Kings Court, Boscolo Prague, Autograph Collection.
Alchymist Grand Hotel and Spa Prague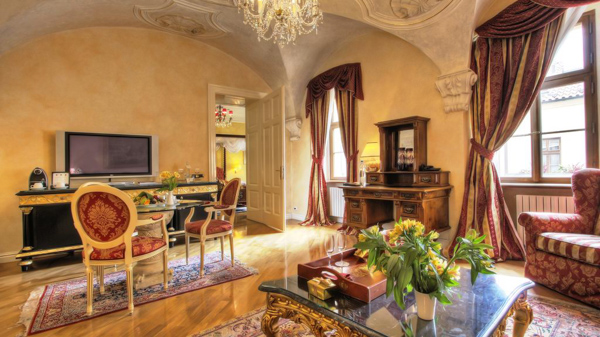 Let's open our list with a place situated in the very center of Prague in a historic building, 5 minutes from the Charles Bridge. Besides its location, the hotel offers excellent service, luxurious and comfortable rooms with all amenities.
But for the unique interior of the 16th century building there is a perfect relaxation zone. Here you are offered Ecsotica Spa and Health Club, fitness, sauna and pool free of charge. If you are fond of sport, the property is ideal for you to relax between discovering Prague's sights.
Augustine, a Luxury Collection Hotel Prague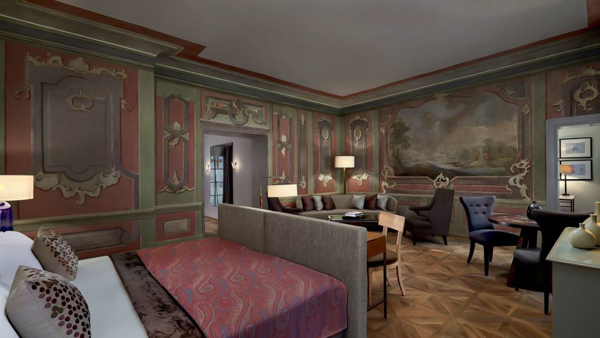 The hotel is unique in our list of best luxury spa and wellness centers in Prague. Here merge the historical value, luxurious comfort and modern amenities. The location of the property is next to the Wallenstein Gardens, in Prague 1. All the attractions are in front of you within 5 minutes.
The hotel itself is a complex of 7 buildings, while the oldest one dates back to the 13th century. All rooms and suites present tasteful decorations of the style of 20th century national cubism. Great views over Prague, amenities, restaurant and bar are here for you. Of course, there you will find spa with a hammam, sauna, steam room, gym and relaxation area.
Mandarin Oriental Prague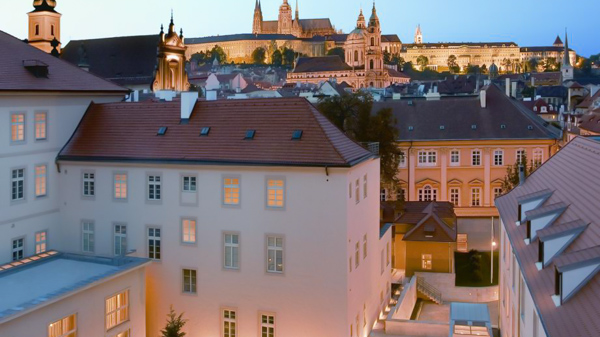 Only 5 minutes from the Charles Bridge, Mandarin Oriental occupies a restored 14th century monastery. As any other 5 star hotels in Prague, the service here will exceed your expectations. Nevertheless, its relaxation zone is worth paying attention to.
Here you can enjoy not only unique spa in an old Renaissance chapel, but also some other features. Various spa treatments, a beauty room and yoga classes are available. In the Spices restaurant and bar you can try authentic Asian cuisine with a wide choice of beverages.
Alchymist Nosticova Palace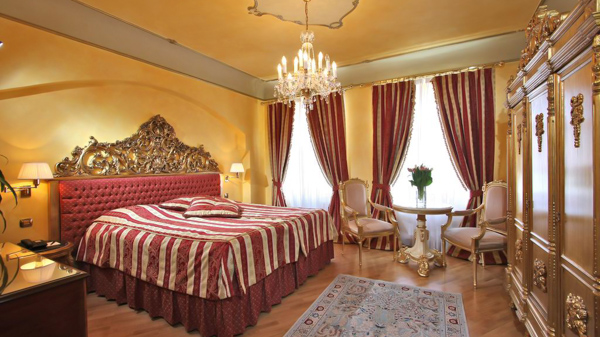 Alchymist Nosticova Palace occupies a 17th-century historical building on a quiet street of the Lesser Town, a 2-minute walk from Charles Bridge. The hotel is great for exploring Prague. It offers 19 rooms decorated in a classic style with an own name of one of the famous Czech people.
This five-star boutique hotel is inspired by the 16th century and the times of Emperor Rudolf II. The atmosphere and antiquary decorations and furniture creates the mood of old times, when Prague was the center of art and alchemy. In addition, it is an excellent choice to relax in a historic atmosphere.
Buddha-Bar Hotel Prague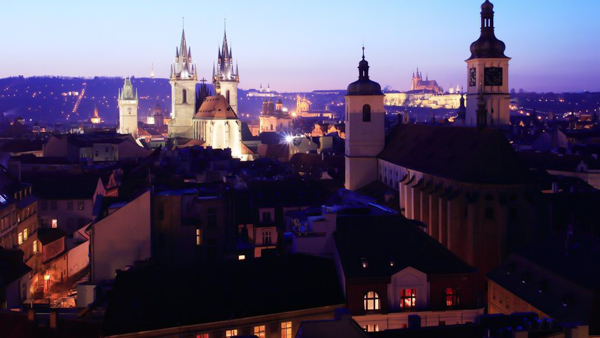 What is your ideal end of the day? Staying in Buddha-Bar Hotel you are offered to enjoy a full relaxation, including spa, hot tubs, sauna or massages. Besides, the on-site restaurant has essential skills to surprise a gourmet.
Each unit here is equipped with thematic decorations and necessary amenities. Free Wi-Fi is also available throughout the hotel. Great location complement to the discovering Prague, as the Old Town Square is only 10 minutes away by foot.
Hotel Savoy Prague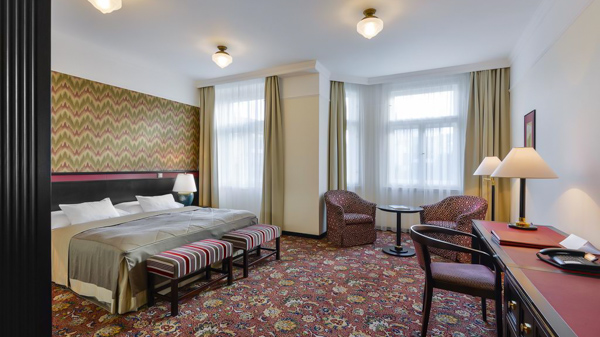 This hotel fits both Prague discovering and relaxation. It is situated within a 5 minute walk from Prague Castle. Besides, there are the Strahov Monastery and Petrin Hill easily reachable by foot. The hotel offers Finnish sauna, a steam bath, a hot tub and fitness center. So you can take the most from your time in Prague.
Speaking about the rooms and amenities, they have air conditioning, elegant furniture, flat screen TV, mini bar, private bathroom. The design reminds the mix of Old and Modern English styles, with appropriate decorations. Upon request you can take a baby cot free of charge. There is also a restaurant with both Czech and international menus.
Aparthotel & Spa Carolline Prague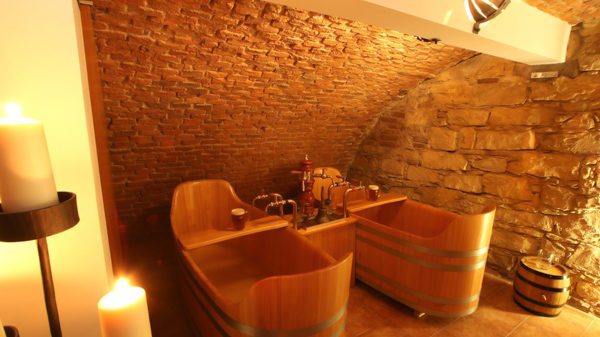 The building of this hotel listed as the UNESCO heritage. It dates back to the 16th century and once here lived famous Czech writes Karolina Svetla. The interior preserves original baroque style paintings on ceilings. Besides, the place owns special atmosphere of the old times.
Rooms have all amenities, such as air conditioners, satellite TV, free Wi-Fi, private bathroom. Have you ever heard about beer baths in Prague? The exclusiveness of the hotel is that here you can enjoy massages, spa baths and skin treatments, as well as beer spa.
The Emblem Hotel Prague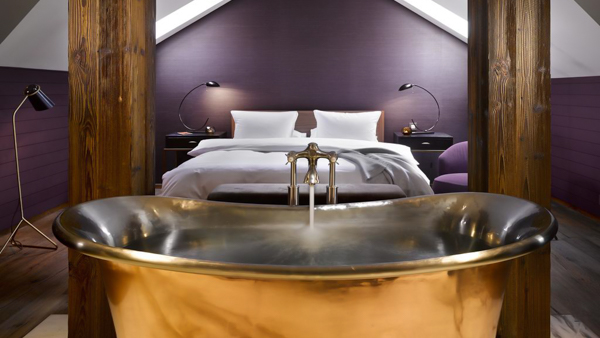 In the center of Prague, only 300 meters from the Old Town Square there is a next place in our list of best luxury spa and wellness centers in Prague. The Emblem hotel features great services. They include a rooftop terrace and panoramic view of center, M Spa, gym, sauna, Kneipp Path, hot tub on the terrace and area for relaxation.
The rooms come with all necessary amenities: air conditioners, satellite TV, coffee machine, safety box, private bathroom. The buffet here serves daily breakfasts. In evening you can try one of the cocktails in the bar. Location, service, staff, style and all of the features will make your staying here unforgettable.
Hotel Kings Court Prague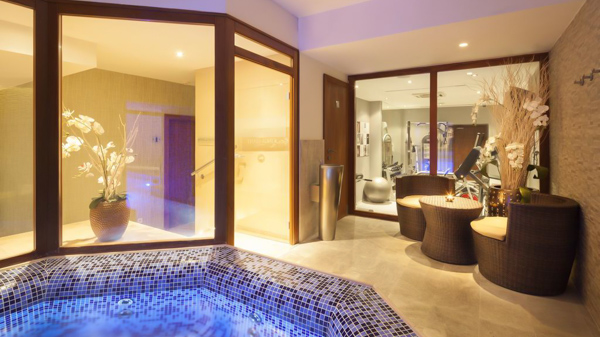 Next to the famous shopping street Na Prikope and the Art-Nouveau Municipal House there is a 5 star Kings Court. Located in the very center of Prague, you can cover all attractions within a short walk. Here you will find exclusive spa Kings Court with a small pool, Finnish sauna and steam bath. Fitness center is available free of charge and on request you can book massages.
The interior is impressive, making the hotel among the best luxury spa and wellness centers in Prague. The amenities include tea and coffee sets, satellite flat screen TV, air conditioning, free Wi-Fi. Moreover, relax in the Vodka Lounge after a long day or try delicacies in the ADELE restaurant and bar. The last one offer magnificent views over Prague from the terrace.
Boscolo Prague, Autograph Collection
The hotel is situated in Prague 1, 10 minutes away from the Wenceslas Square and occupies 2 buildings. We have included it into our list of best luxury spa and wellness centers in Prague because Boscolo has a great relaxation zone. Here you can enjoy indoor pool, hot tub, sauna, massages and Turkish bath. Also the hotel has an underground parking, a business center and concierge services.
The interior of one building represents contemporary style and individual design, while the second building preserves historical features of the 19th century. All units have flat screen TV, free Wi-Fi, air conditioning, mini bar, private bathrooms. The Salon restaurant offers a wide choice of Czech and international cuisine.
Best Luxury Spa and Wellness Centers in Prague Review
This list of best luxury spa and wellness centers in Prague contains the very best hotels. We have included the review scores, location near the city center, service and unique features that make the hotel stand out. Hope that the information was useful for you. It would be nice to hear your reviews and thoughts in the comments below. Book the place you liked and have a great time in Prague!