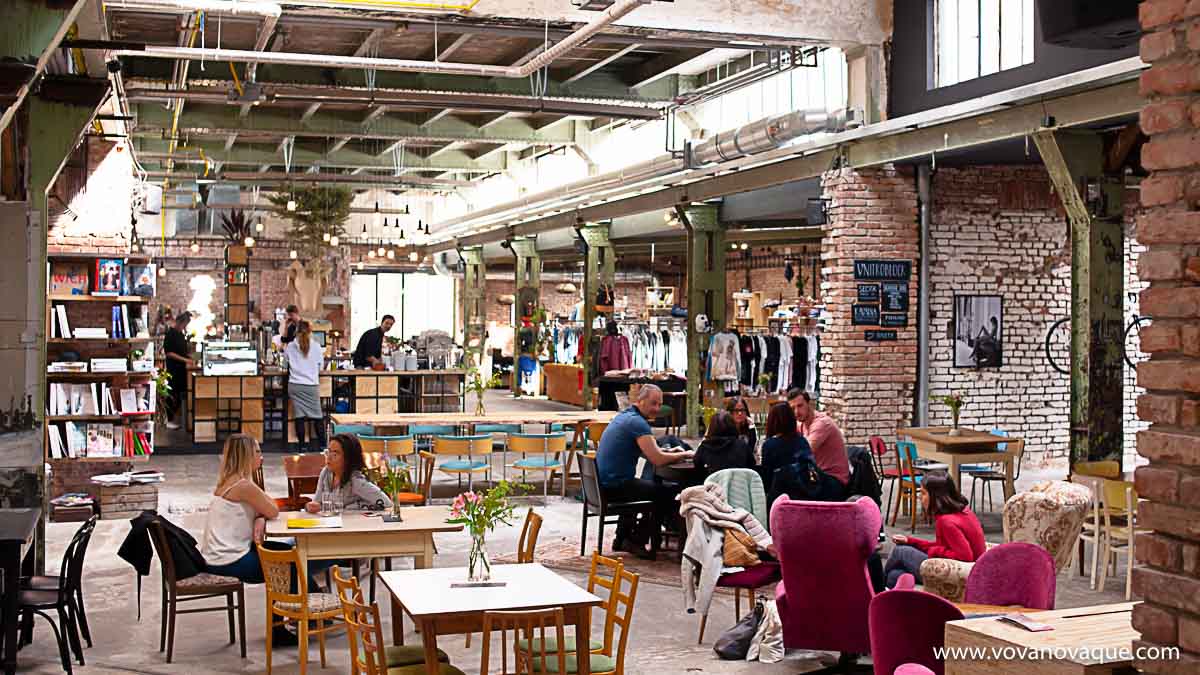 Vnitroblock in Prague 7 (Holesovice district) is one of the hipster places in the Czech capital worth visiting. What you can see, buy and taste in there? How to find the place and when to come? All this information you will find in the article below, plus I will give you my review of the place.
It is complicated to name this place with one word, because the space is multifunctional and unites the people of various interests. Visitors come there to buy design and handmade clothes, accessories and souvenirs, to drink coffee, to eat, to meet with friends and to attend work-shops or dancing classes.
Coffee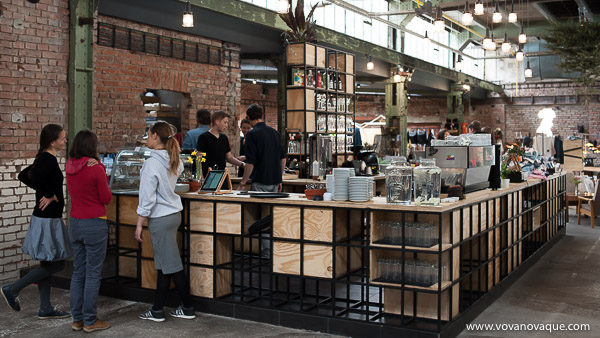 Any proper hipster place in Prague should have good coffee. Vnitroblock follows this rule and offers big variety of various coffee drinks. At your disposal are also lemonades, tea, cocktails. For hungry visitors there is a tasty menu with breakfast, lunch and dinner. The food is healthy, cooked with passion. My choice is:
tonic espresso;
caj latte;
home made lemonades;
pastry.
From November 2017 they also serve tasty burgers made in a real school bus, which is parked outside. Visitors can either order food directly from waiters or get through the glass doors into the yard and find the yellow bus.
Prices for food and beverages in Vnitroblock are reasonable.
Design shop — SIGNATURE store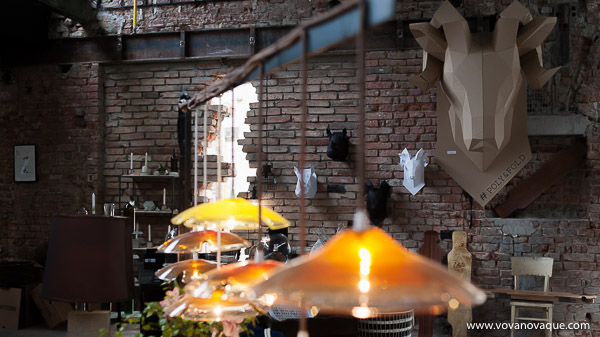 As I mentioned above, the space in this loft has several zone. In fact Signature store occupies the biggest zone and offers design clothes and accessories. All the goods you can purchase in Vnitroblock are chosen buy the crew from numerous designers. There are clothes for men, women and kids. I personally like a huge choice of stone and glass interior accessories. If you are looking for a special and unique present to bring back from Prague, this is the very place to search for it.
Gallery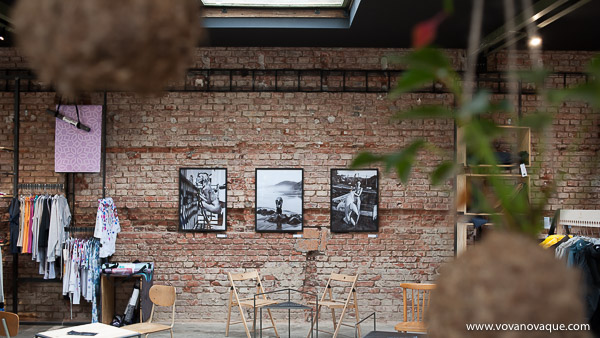 Since this space is made with passion for art and creativity, you will see a lot of picture and photos hanging on the walls of the loft. Exhibitions and art projects take place almost every week, that is why the images change. If you are an artist and travel to Prague, Vnitroblock may be your exhibition variant.
Dancing studio, lecture space, studio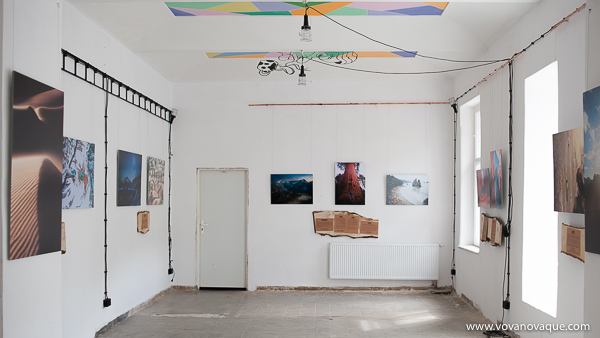 On the first floor you will find the dancing studio. Qualified trainers teach various styles of dancing. Class are available for anyone: kids, grown-ups, beginners and professionals. In a friendly atmosphere you are sure to master anything!
There is also quite a comfortable space for lectures and meetings. So if you are looking for a place, where to hold you master-class or educational course, consider it and contact the manager of the space.
Professional video studio is another project within Vnitblock. Together with professional crew one can film interview, blog or even make a live broadcast.
And I think, that soon new features and opportunities will make the place even more productive and interesting.
Vnitroblock Review
I am glad that in Prague 7 appeared another very local and friendly place as Vnitroblock. In fact it breaks all the stereotypes about Prague being interesting only in the city centre: Old Town Square, Charles Bridge or John Lennon Wall. Finally there is another amazing venue to include into "The other Czechia" bucket list. I do hope, that you will have a chance to visit the place and have good time there.
General information
Address: Tusarova 791/31, 170 00 Praha 7-Holešovice;:
Telephone: +420 770 101 231;
Open: 9 a.m. – 10 p.m.; Sunday: 9 a.m. – 8 p.m.