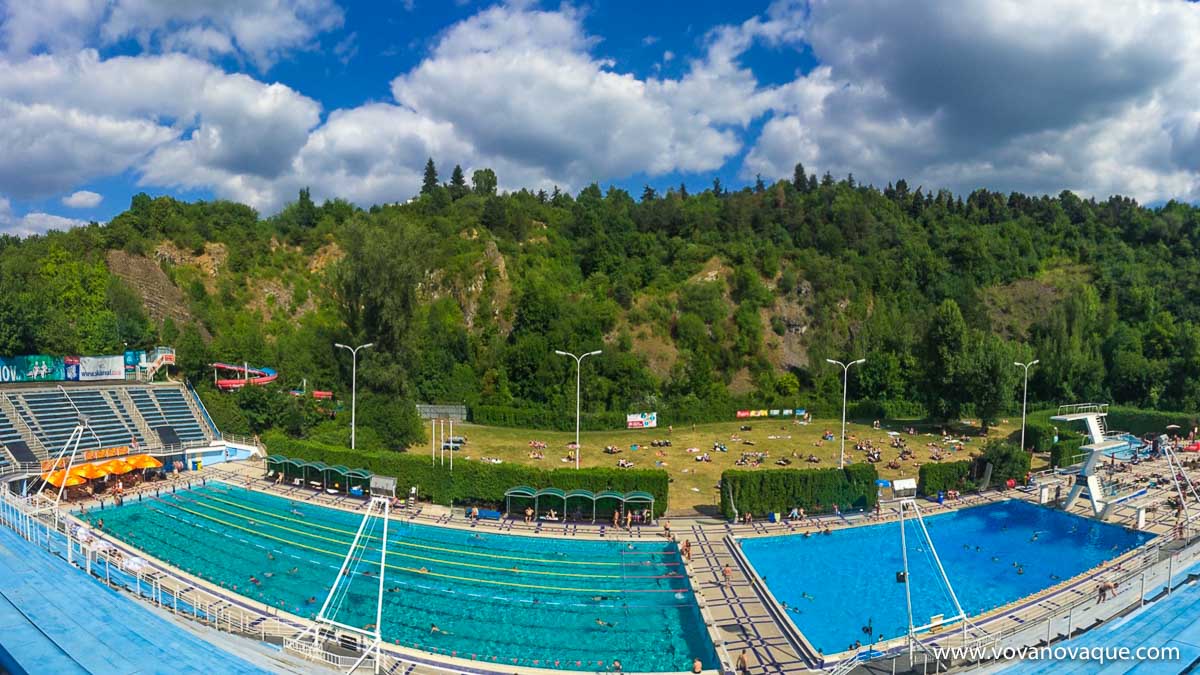 Podoli swimming pool in Prague is an amazing sport and relax area open the whole year round. Let's have a closer look at facilities available in Podoli and learn the most interesting facts about the place. I personally visit this swimming pool in Prague both in summer and in winter, because there is an amazing 50 meter outdoor pool open all the year round.
History
The plans of a huge swimming stadium in Prague were implemented in life in the middle of the XX century. That was the time of communism in Prague, that is the building of the pool looks so impressive. If you are not familiar with USSR, you should know that in that time no one counted the materials for construction. The place where now stands Swimming pool Podoli used to be another Prague quarry.
READ ALSO: How much money to take to Prague?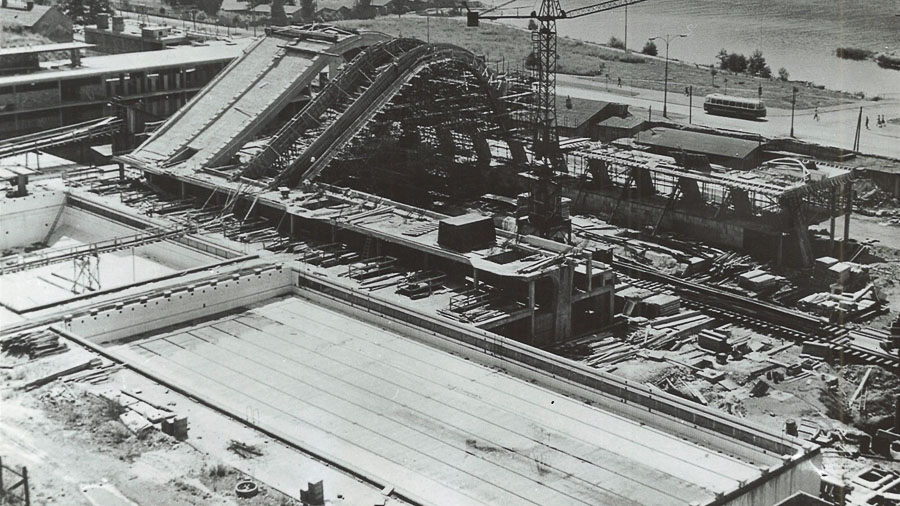 An interesting fact about how they warm up the water for outdoor pool. Behind the hill there is the main office of Czech television station, where they use cold water from the pool system to cool down servers and this water after travels to the swimming pool back.
Pools
There are 3 pools in podoli. One 50 meter indoor and 2 outdoor. The later are 50 and 33 meters long. Each of 50 meter pool has 8 paths and they correspond all olympic standards. The small outdoor pool was made for water polo and jumps into the water. Today most of visitors spend time in it just slowly swimming and enjoy the time. One can also jump into the water from 2-3 meters springboards.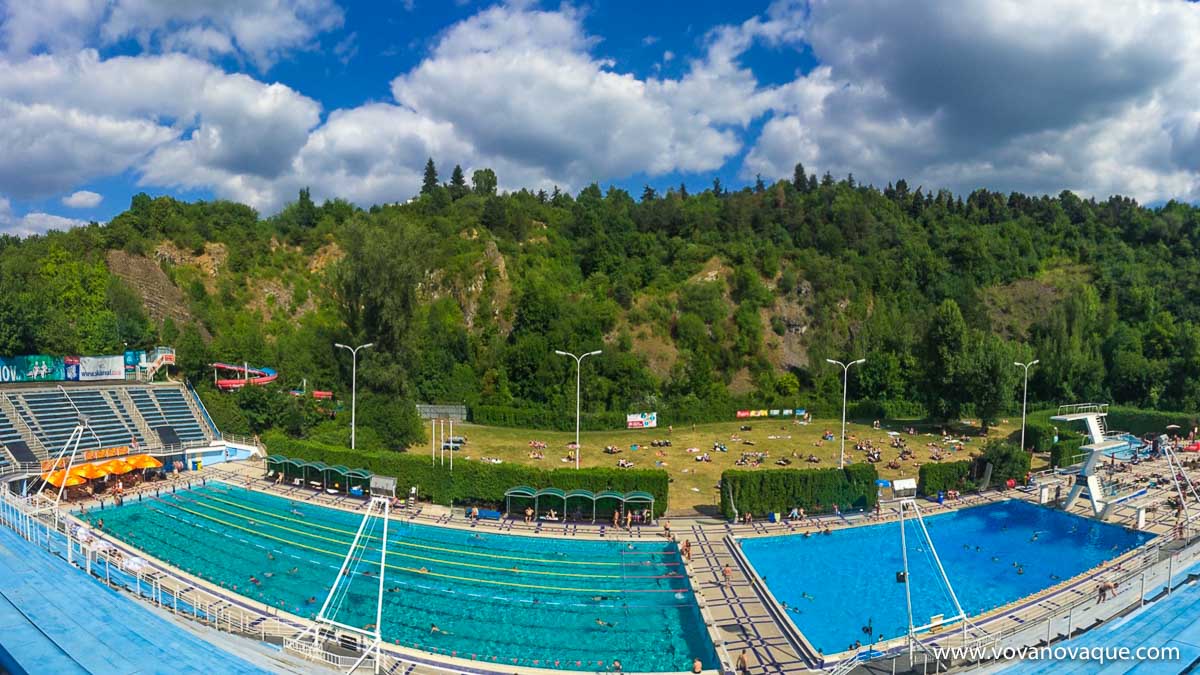 There are also saunas, bars, cafes, and fitness area 
Podoli swimming pool general information
Address: Podolská 74, 147 50 Praha 4;
Open: 6 a.m. – 9:45 p.m.;
Phone: 241 433 952;
Fees and prices: basic 120 CZK, reduced 70 CZK;
How to get: use public transport or Uber in Prague;
Reliable and comfortable transfer from and to airport in Prague

And for my readers only, who not only scroll down the page, but really read the article, I give a gastronomic advice. On our private food tours in Prague we visit various places and taste traditional Czech cuisine. One of the dishes people absolutely adore is Nakladany Hermelin or pickled cheese.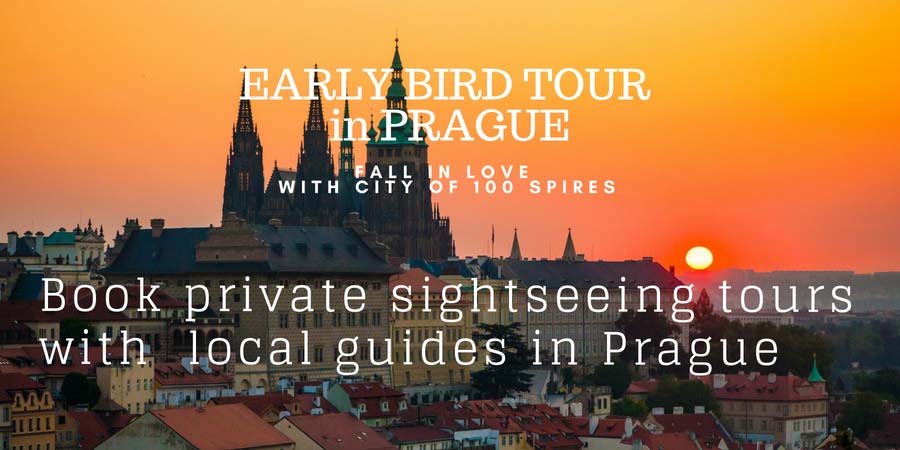 And in the canteen at Podoli Swimming pool, located just at the entrance, one can have one of the best pickled cheeses in Prague for a very low price. One beer and 2 portions of Nakladany Hermelin makes in total 103 CZK which is less than 4 Euros. So it is a nice meal after activities in the pool. Enjoy and leave a comment below, if any.