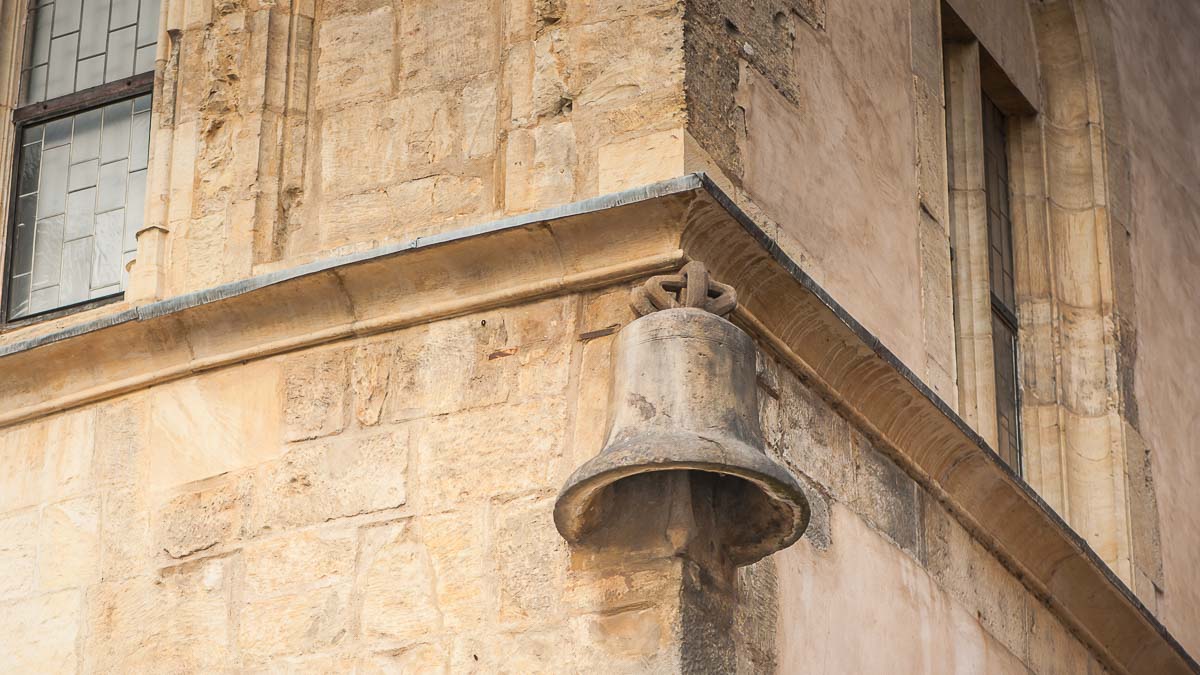 Stone Bell House in Prague is one of the attractions lost in the shadows of Tyn Church in the Old Town Square. The house is among oldest city constructions and certainly deserves your attention. I bet that even the experienced travelers have never thought of this building as something worth visiting.
History and construction
Situated in the very heart of Prague, Stone Bell House starts its history from the 13th century. According to the legends and chronicles, the house was home for the mother of Charles IV. But for official documents, saying the Queen Elizabeth I. used to live there, scientists found old element inside the house. These elements of interior prove, that royal blood people lived there.
In the 14th century the House was reconstructed for the firs time.
Later in the 17th and 18th centuries the House underwent another reconstruction, which gave the Stone Bell House Baroque elements.
In the 19th century there was an attempt to change the style of the House into Neo-Baroque, due to which the building lost its style completely.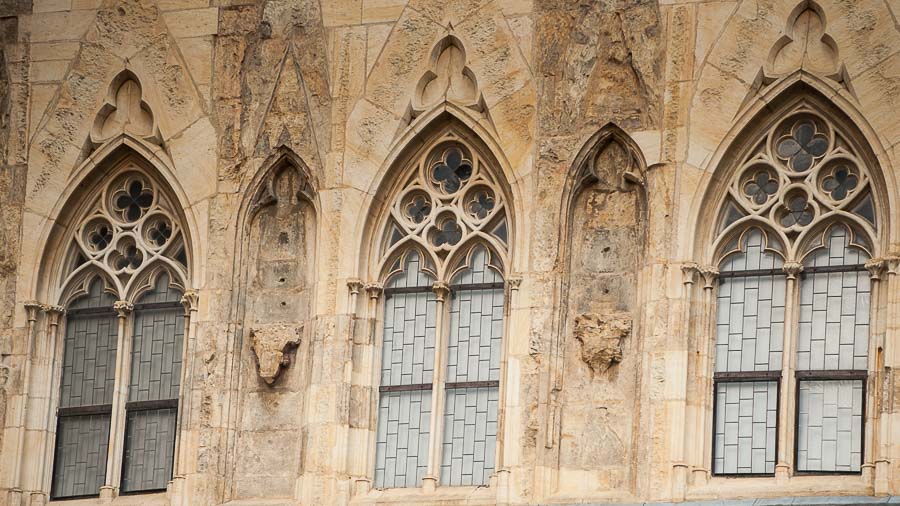 The final look this Prague attraction got in 1988, when architects finished the last reconstruction of the building.
The Stone Bell House Nowadays
Today the Stone Bell House looks like a tower of three storeys and Gothic rooftop. Unfortunately, numerous changes and reconstructions did not let the House remain in its original style and nowadays we can see only the restored Gothic facade.
Now the building is the house of Prague City Gallery, where lots of interesting art exhibitions take place.
Location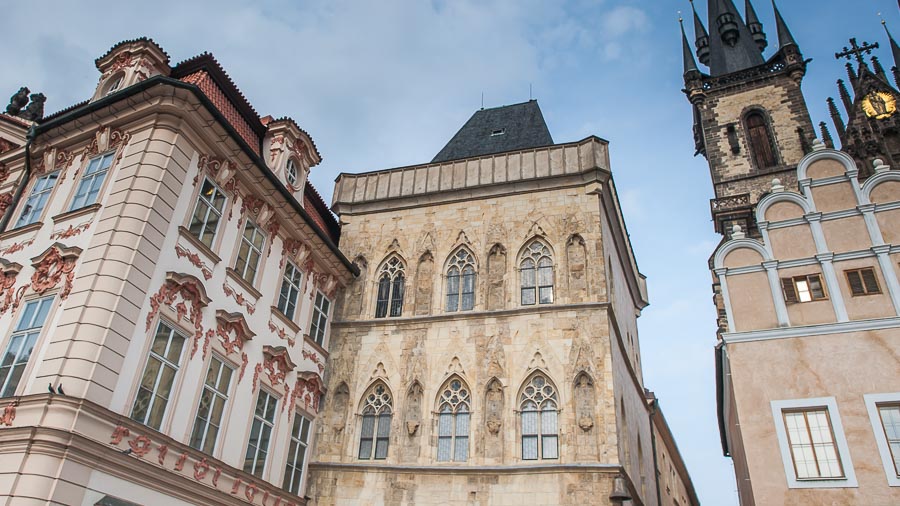 The Stone Bell House is situated in the heart of Prague — at the Old Town Square. Looking at the most Gothic building of the square — Tyn Church, look to the left and spot the house we are talking about today. If the door is open, go inside to see, how royal apartments used to look hundreds of years ago.
Address:

 

Staroměstské nám. 605/13, 110 00 Praha 1-Staré Město;

Telephone: +420 222 327 851;
Open: depending on the exhibition and time of the year.
Hotels and restaurants
There are a lot of hotels in the Old Town Square. Therefore all of them are very close to the building we are talking about today. The most popular variants of hotels, hostels and apartments, which open amazing views at the Stone bell House, are the following: hotels near Old Town Square. 
But keep in mind, even if you live in the Old Town Square it is not the reason to go to eat in one the restaurant facing the Staromak. Let me explain: staromac is a nick name of the Old Town Square. Learn the guide of how to choose proper restaurant in Prague.