Prague is one of the European cities that was always a place where either local or global battles took place. Luckily, the biggest war of the previous century almost blew over the place and left the Czech capital untouched. It preserves the monuments of the 13th, 14th, 15th and further centuries in their original shape. The country absorbed features of various European cultures and today it is the most developed in many ways Central European state.
Statistics shows, that every year more and more tourists travel to the city of 100 spires to get cheap beer, amazing architecture and perfect food. I would like to invite you to the city and to show the ways one can conquer Prague!
Your best friend in Prague, Vova Novaque
Open your Eyes and look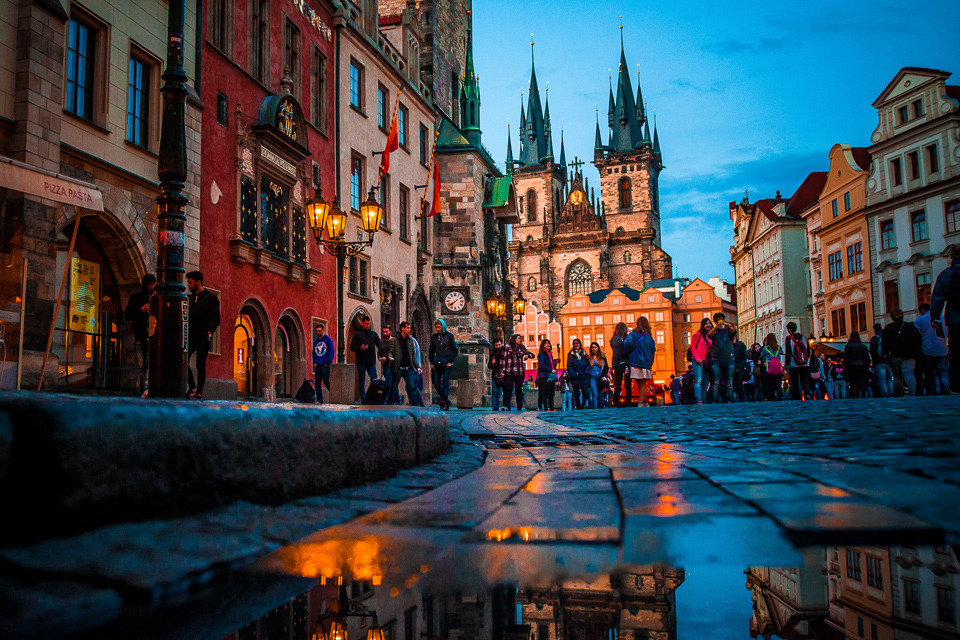 Prague is all about watching. You don't have to graduate from a colleague or to be a specialist to behold the beauty of local architecture. The city combines various styles from gothic to modern. It reflects how much effort and work they used to put into every single building.
Lift your eyes once and you will close them only when your neck will get twisted. All these impressive theaters, gorgeous palaces, sharp towers and tiny little houses carefully covered with red roofs create unique atmosphere of Prague, which you never forget or mix up with other city.
Discover Prague with your Stomach
If you love to eat as much as I do, your stomach can be a perfect guide for you in Prague. There are numerous old school restaurants and bars. There one can try traditional set of the Czech specialities: pork knee, ribs, gulash in bread and so on.
More and more hipster cafes (like the Farm in Praha 7) with delicious coffee, cakes, soups, veggie dishes appear in the streets of Prague. Of course, the latter should be interesting only after you taste usual for tourists bucket menu with lots of beer and famous Becherovka.
Walk and run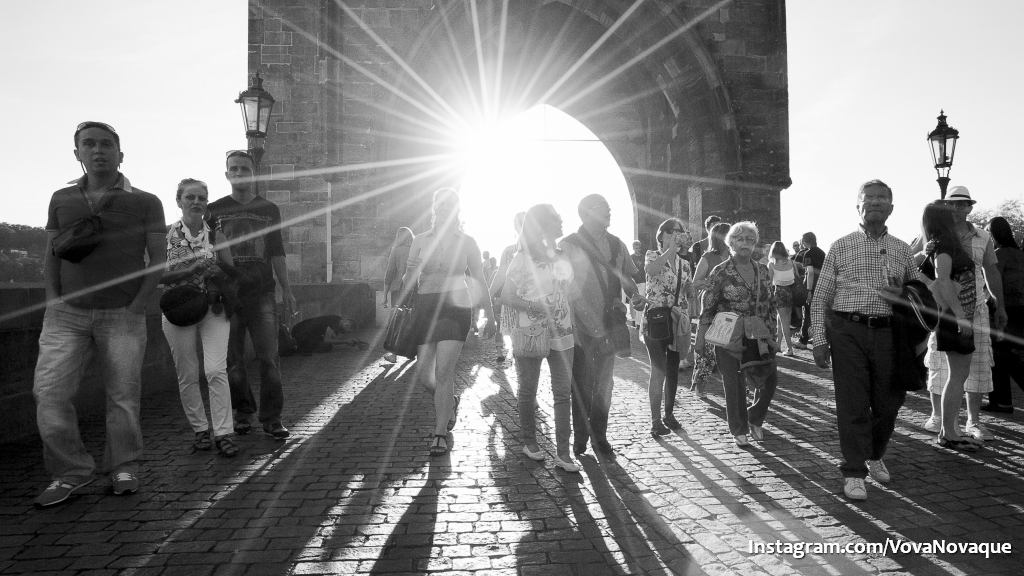 Paradoxically, but uneven streets of Prague became popular with runners. Annually the city holds about 10 half and full marathons, gathering athletes from all over the world. Usually start and finish is located at Old Town Square — the very heart of old Praha.
Tourists and locals, strangers and friends come to support participants and to celebrate the joy. People enjoy sport spirit with a glass of beer in a hand above the head. More over local guides provide travelers with individual or group jogging tours about the attractions of the city.
Ride a Bike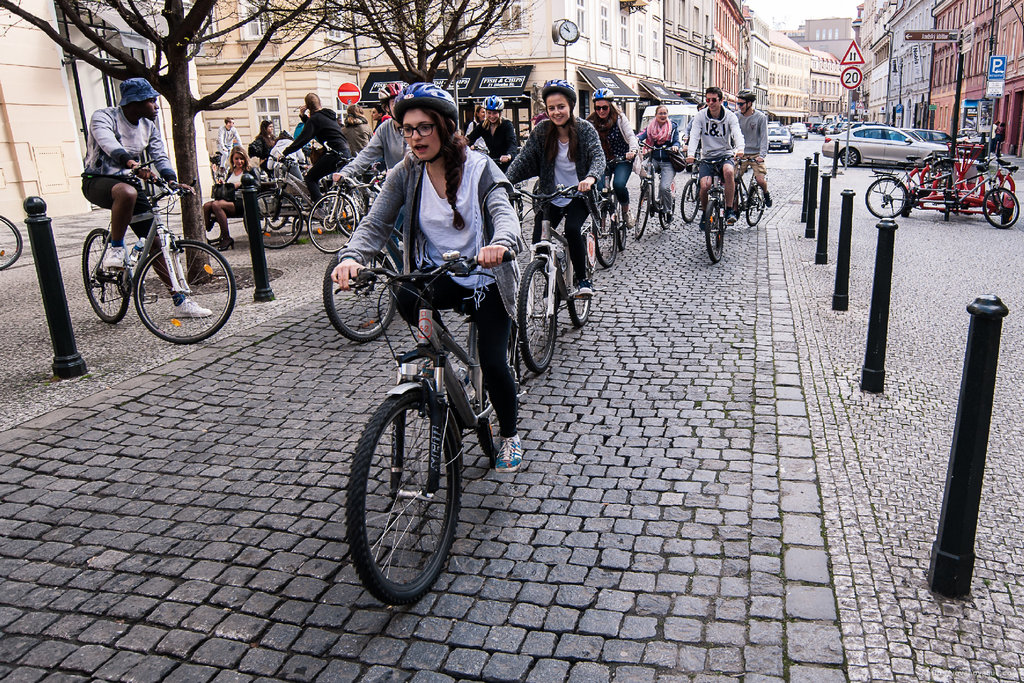 Prague is also bike friendly city. There are various routes to follow on a tour. It can be quite a challenging idea to discover and conquer the Czech capital in such a way, because the central streets are quite narrow. Anyway, such a way of getting around is very popular, quite safe and very inspiring.
Hence I am sure that regardless the aim of your long or short trip to Prague, you are sure to find the way to see the city. You will understand it and fall in love. It will be great pleasure to share with you my experience and to show the best of Prague.