My review with photos of the best Sicilian restaurant in Trapani, where you can taste amazing seafood and wine. This is the place, where locals go every evening and you need to book a table in advance to have dinner. Rememeber: La Piazzetta in Salinagrande.
Menu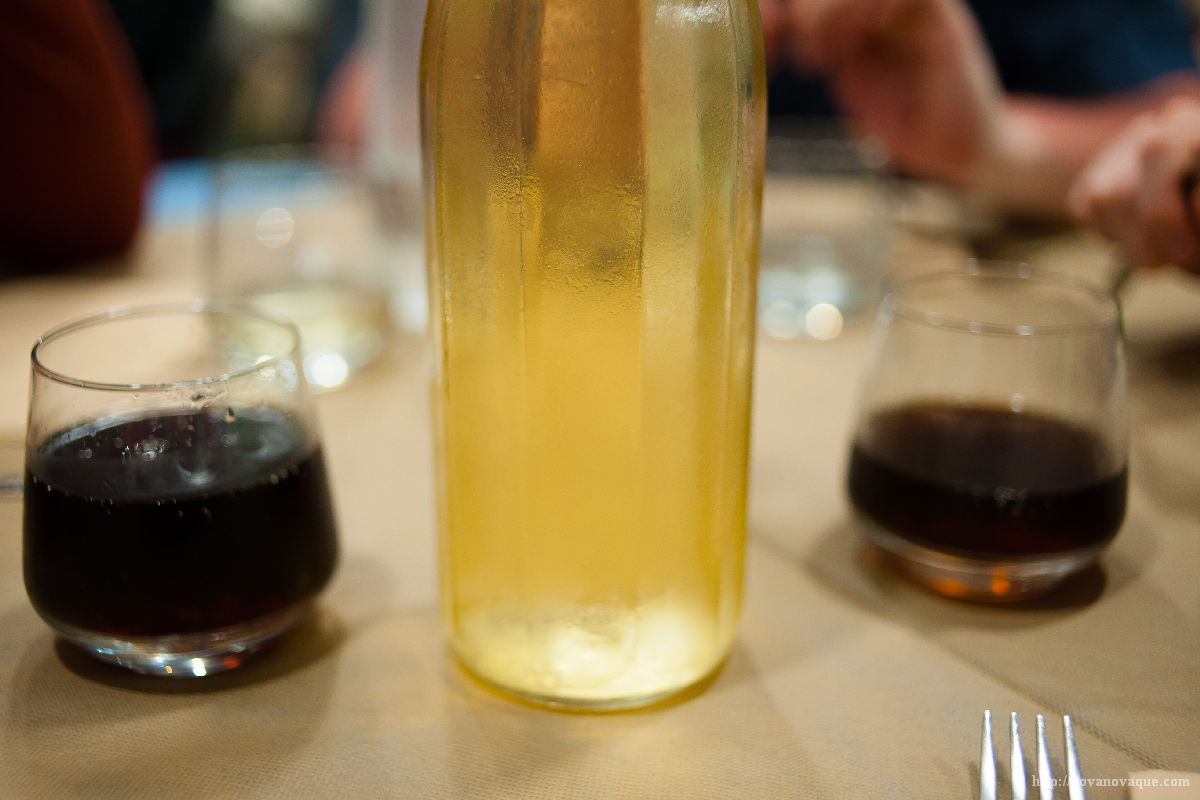 As an authentic Sicilian restaurant La Piazzetta meets the guests after 7-8 pm — the best time to have dinner according to Italian tradition. The place is pretty booked every day and especially busy on Fridays, Saturdays and Sundays. I recommend booking a table at least one day in advance (below you will find the contacts).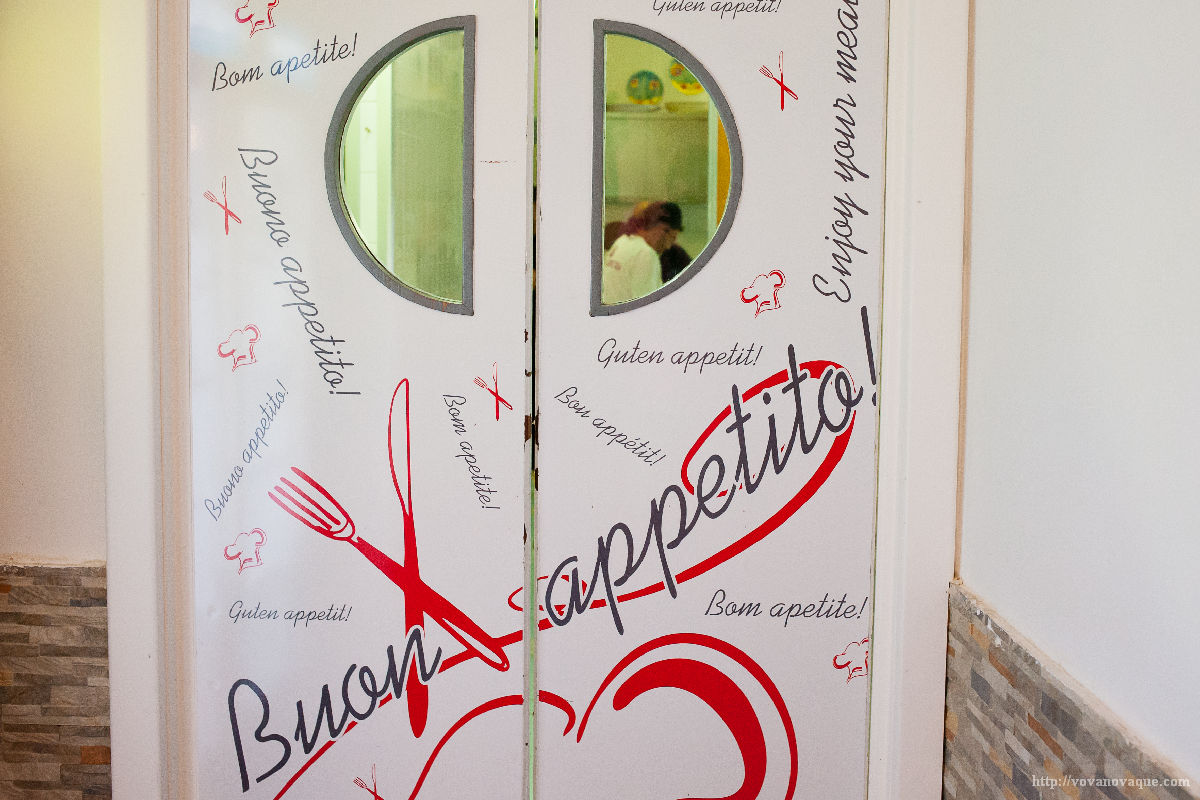 Among the dishes you can eat in La Piazzetta are starters, pasta, pizza, fish, meat and my favorite: zuppe di cozze. Of course there is a variety of local home vines (vino di casa) and bottled ones from Marsala. Waiters will help you to choose the best one. For soft drinkers there are lemonades and still water.
What to eat in the restaurant in Trapani?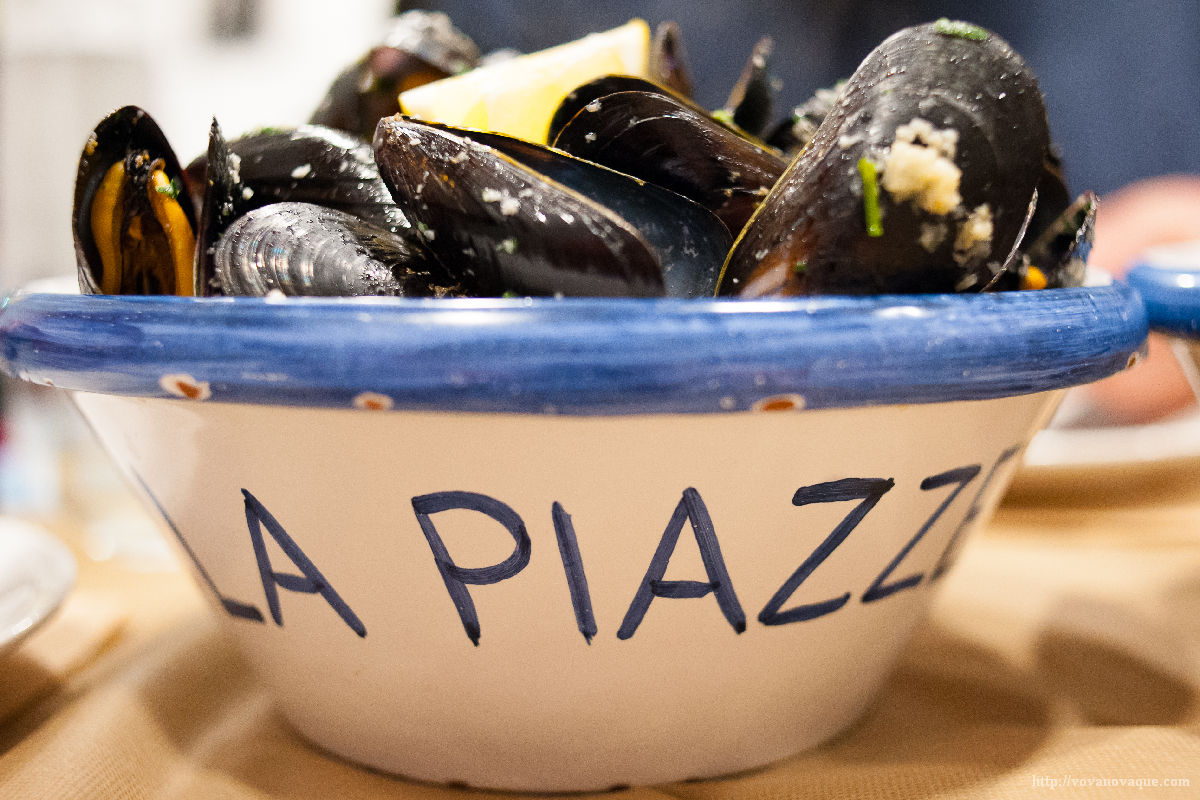 As a starter I recommend to order a portion zuppe di cozze. The dish is healthy and super tasty. I adore the variant with tomatoes, but all of them are delicious. If there are two of you, take two soups with mussels to begin the evening. Don't forget, that it is impolite to spend in a restaurant in Trapani less than 2 hours. So take your time.
Use the shells of the mussels as spoons to eat the soup
So when the first course is done, take a deep breath before the main dish arrives. My recommendation is: either sword fish or pasta with sea food. Again, for two of you it is always good to take different meals and to share. Be aware, that the portions are big and before going to this restaurant in Trapani you need to get really hungry.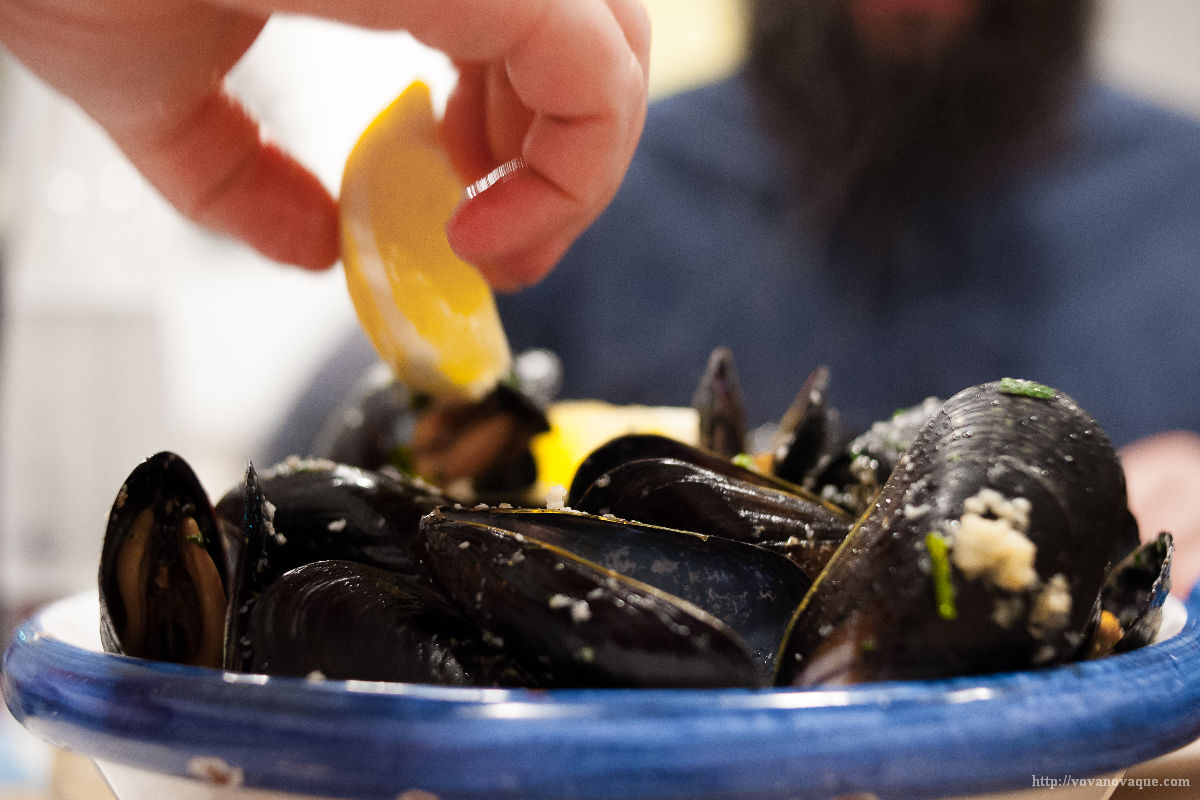 To finish the dinner we usually have a coffee, limoncello, grappa and something sweet. For time to time they change the desserts in the menu, so just ask the waiter and he will assist.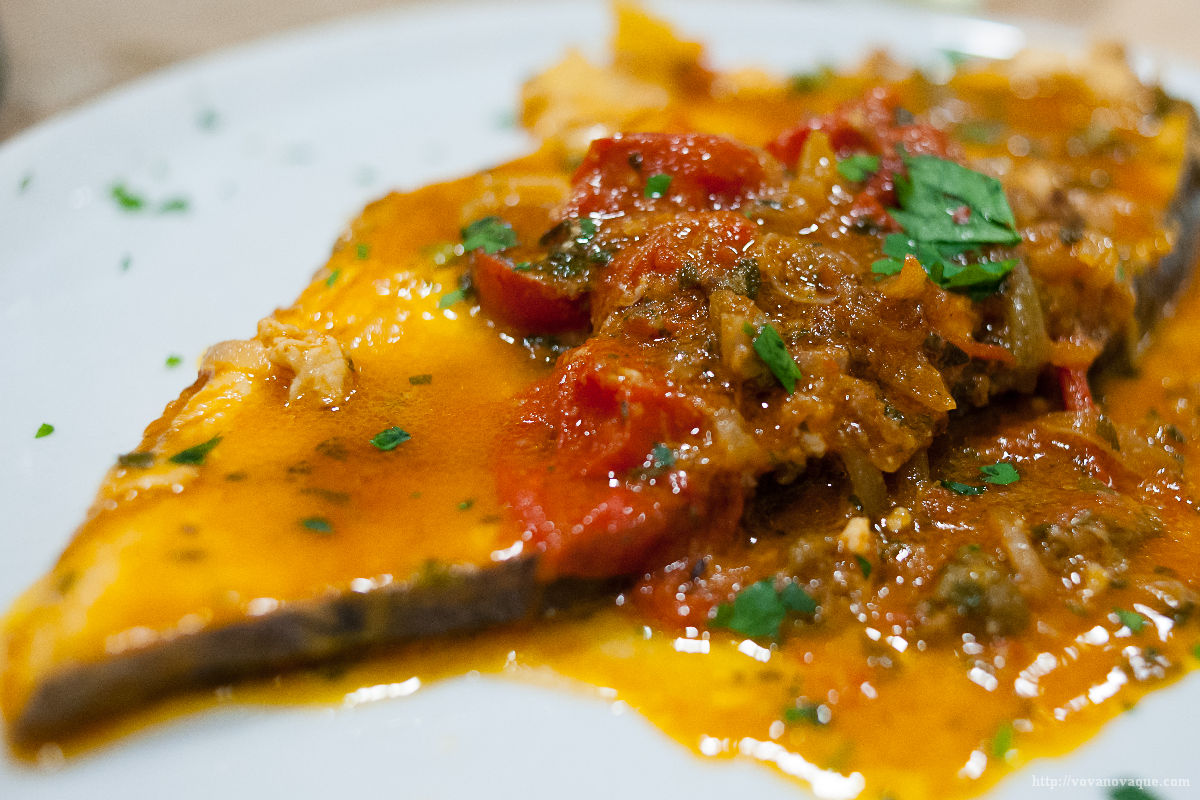 Each dish costs about 10-15 Euros. For two people with vine it will come to 50-60 Euros. This is quite a reasonable price for such a dinner, made with love.
By the way, I asked if it was possible to see the magicians who turn fresh sea food into this Sicilian cuisine masterpieces and they let me into the kitchen. There are the people who cook for us: happy and very friendly team! Greetings from Prague to you, see you soon, amici! You are really the best Sicilian restaurant in Trapani.
How to find
Address: Piazza Salinagrande, 91100 Salinagrande Trapani
Telephone: 0923-867161
Open: daily from 7 pm till 12 pm
You can try any other dish from the menu and in any other combination. I would be really glad to see your comments. Write to me after the visit to this real Sicilian restaurant in Trapani — La Piazzetta.