There are a lot budget airlines in Europe. Most of them are well-known because of good marketing. Others are smaller and don't have big ad budgets. Therefore I compiled the list of low cost airlines flying in Europe for your comfort. Save the page in the bookmarks.
1
Wizzair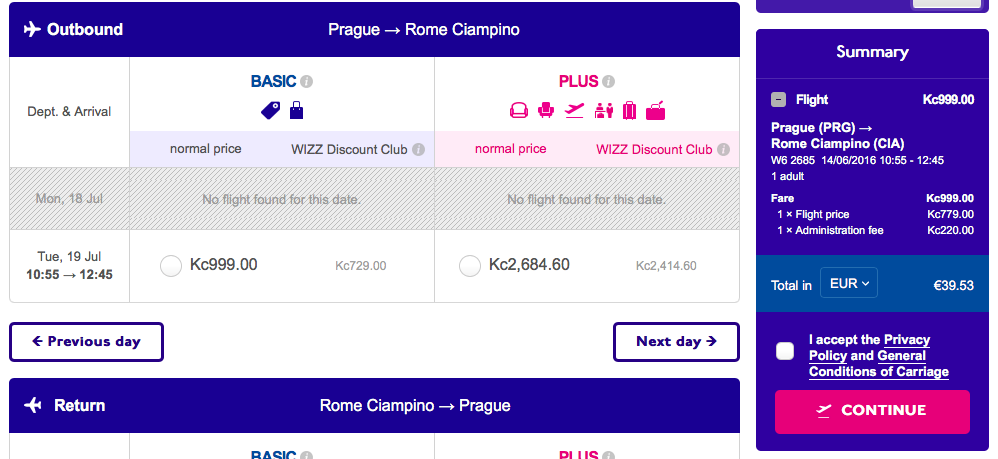 One of the most popular budget airlines in Europe is Wizzair. The easy recognizable pink color is the symbol of the airlines. It will never let you confuse the plane if you are traveling with Wizzair low company. They have sometimes awfully cheap flights.
For examples, the cheapest offer of Wizzair I've ever seen with my own eyes was the ticket from Prague to Venice for, fasten your seat belts, 234 Czech Crowns, which was 9 Euros.
Every year I buy Wizzair club membership and Wizzair group booking. The first gives a about a 10 Euro discount for every trip and the latter is good if you need to buy tickets for a group of people with the discount of Wizz Club. Every year they add new functions and features to the system. Remember this budget airlines.
2
Ryanair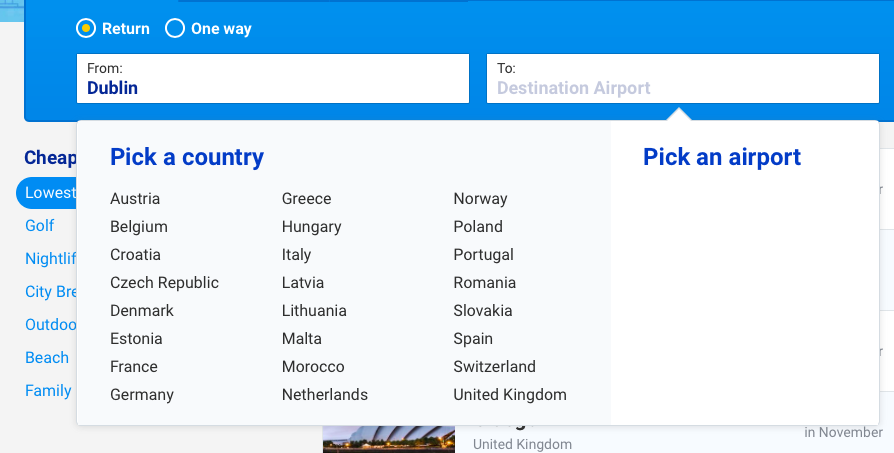 The second one in my list of companies only because there are only few flights from Prague. Ryanair was one of the beginners of the flight price revolution and the most aggressive budget airlines in Europe. I have friends who were lucky enough to book flights for 2 Euros from Warsaw to Budapest. Two E U R O S. But such offers we could have got several years ago and nowadays, the tickets prices start from some 15-20 Euros one way, of course depending on the destination.
The biggest variety of destination you can find in number of German cities. But since the company has Irish origin, Dublin is the hub of Ryanair.
3
Easyjet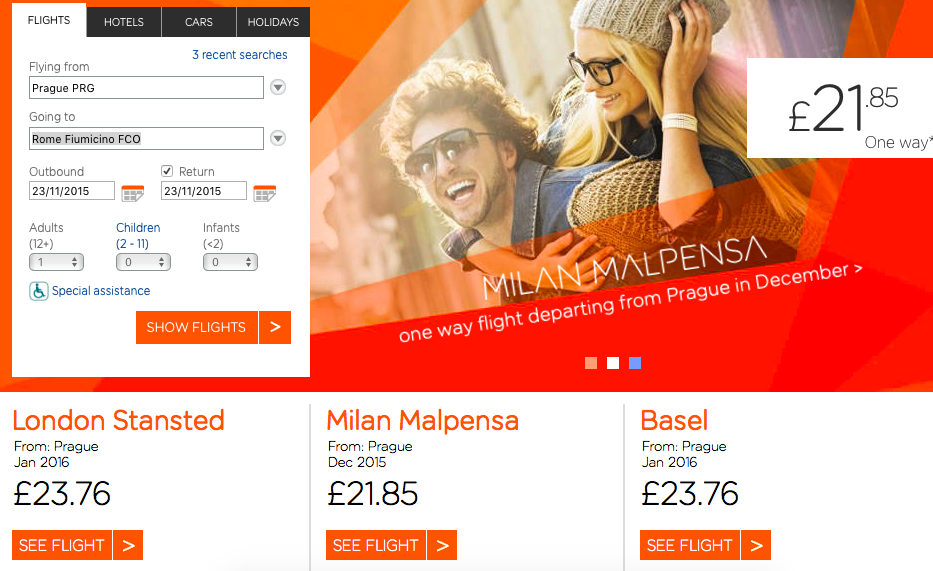 Easyjet is another quite cheap airline company in Europe with flexible dates and time of departure. This low cost airlines doesn't give such prices as Wizz or Ryan, but still it is quite affordable. For example, tickets from Prague to Paris can be booked for some 40-60 Euros one way or even cheaper. Moreover they always discounts for certain holidays. 
I use this low cost company for flights from Prague to:
But there are destinations and of course if you are travelling from other country and city you will have even more variants.
4
Transavia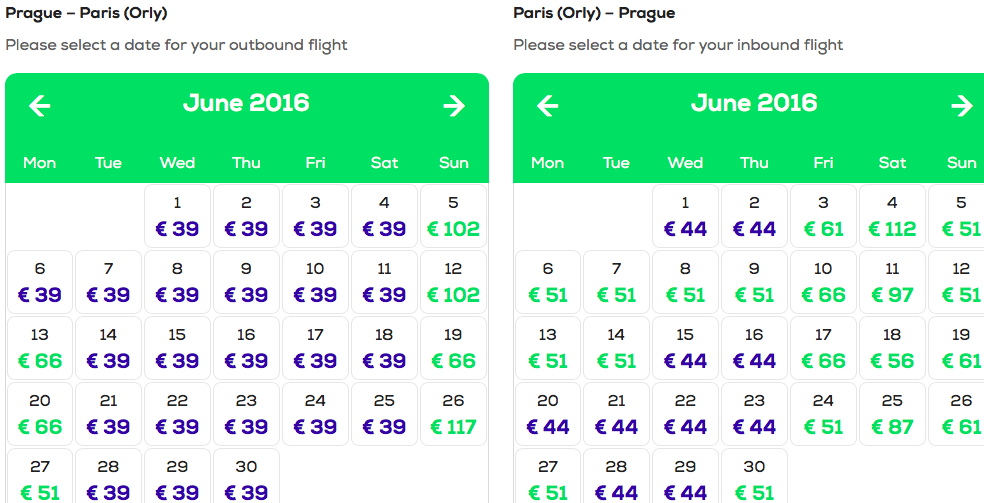 Transavia — perfect budget airlines in Europe. This is Dutch cheap company with beautiful green style of airplanes. The most popular destination is Amsterdam. From the capital of the Netherlands you can fly to huge number of European cities for very reasonable prices. For example, when we had connection between Prague and Rotterdam I bought tickets for 20-40 Euros one way. There is also a link to Paris Orly airport for some 40-50 Euros one tickets.
5
Norwegian airlines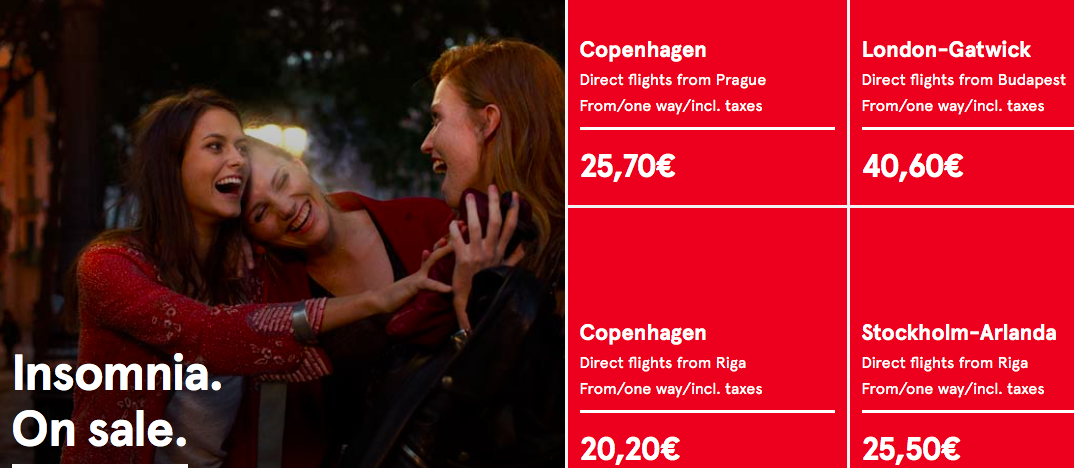 My first flight with Norwegian airlines was from Amsterdam Schiphol to Stockholm and from Arlanda to Prague. That was a very nice experience for quite good money with comfort and wi-fi on board, about which I learnt only during the landing. The price for the flight was about 35 Euros per ticket and what I really liked was the website of the company.
Norwegian airlines is a perfect budget company to plan a Scandinavian trip.
6
Vueling
There are two low cost airlines in Spain and one of them is Vueling. I fly with them only when there is no other opportunity to get to the point of destination. There are several reasons for it. First of all, they don't give you the final price at once. To every ticket booked they add some 10 Euros for some tax.
Moreover, though they are in the list of cheap companies, the tickets are not so affordable. For example Prague-Barcelona oneway is between 70-100 Euros. It is twice as much as Prague-Rome with Wizzair.
But Vueling is very good for traveling within Spain. It has fantastic connection in the country and open numerous ways to explore this Spain.
7
Volotea

Volotea is the second low cost company under Spanish flag. I've learnt about this budget airlines in Europe not so long before and was surprised at the offers they make and prices they give for advanced booking. Moreover the company opens new destinations, which gives new opportunities for travelers.
With them I sometimes book flight to my favorite French castle – Chateau Challain. Tickets are cheap, service is good and website is easy to use. Volotea is a good budget airline in Europe.
8
Airbaltic
Airbaltic has Latvian origin and flies mostly to Russia, Germany, Norway, Finland and Sweden. Unfortunately it is not so cheap to fly with this company, though in all listings it is mentioned as a low cost European airline. While making this article I was looking through various destinations and options and didn't find any flight cheaper than 100 Euros one way.
9
German wings

German Wings is from Germany. I don't fly with them very often, because the prices are quite high in comparison to Rayanair. The latter also has a very wide-spread net of flights both within Germany and abroad. Though according to statistics, this budget airline is quite popular in Europe.
10
Luggage in budget airlines in Europe
Every low cost airline in Europe has certain rules for luggage. Therefore booking your another flight, mind the fact, that most of companies let you take only one handbag on board. If you have more that one piece of cabin luggage you have to buy extra place while booking the ticket or at least 24 hours before the departure. Moreover there are regulations about the size of each bag or suitcase you have.
Even I being an experienced traveler once got caught in the airport with the bigger suitcase, than I had in my ticket. As a result I had to pay at the boarding and the sum was 3 times bigger than when you book it in advance.This what may happen with budget airlines in Europe if you don't read regulations.
I would recommend you to pay attention at the listing of rules of the low cost airlines you are flying with and to measure your luggage. It can save your money and time.
11
How to book a cheap flight?
Personally use the following form for searching the flights to the destination where I need to go. The prices this service provides me are always reasonable and sometimes even cheaper than at the official pages.
So check the table for the destinations you are interested in. You will see the possible flights and companies operating. I sincerely hope that my work would not be useless and you will find the best budget airlines in Europe for your trip.