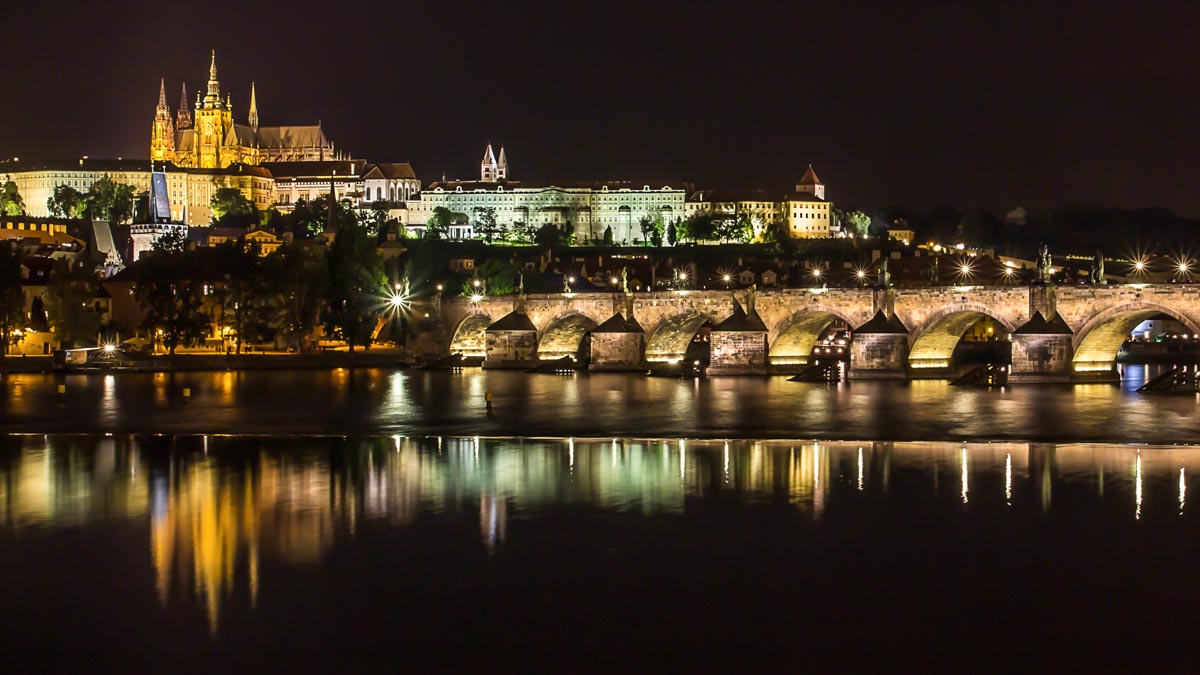 Do not know what to do in Prague at night? At this time, the Czech capital turns into a real city of miracles. People who think that night is only for sleep will be surprised.
Night Prague offers a lot of things to do to satisfy tourists' needs. Some prefer to wander around the streets, some are attracted by historical places, city squares, elegant parks. The rest enjoy famous Prague pubs, tasting the world-known Czech beer or go to clubs.
Let's highlight the main activities and find out what to do in Prague at night.
What to do in Prague at night – night walks and tours
Night city tours in Prague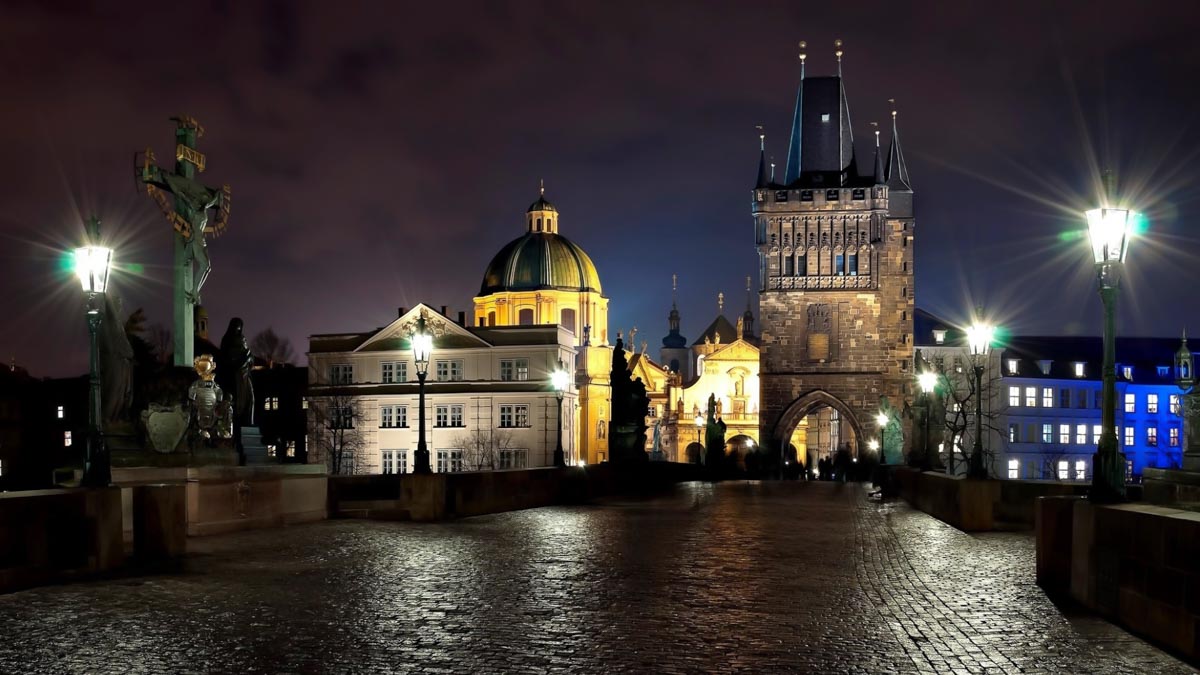 Night is a special time in Czech capital. Take this opportunity to take a Night city tour to walk around the tiny old streets. Only at night time and early in the morning you can enjoy the sights with no crowds. Darkness and street lamps create unique atmosphere and everything looks very mysterious and gothic.
Begin your tour with the Old Town Square, and then walk around the Jewish Quarter. Where, perhaps, you will meet famous mystical creature Golem. Further go to the river and enjoy the panoramic view of bridges and Prague Castle, where you can go up to 11 p.m. (in winter) and until midnight at summer.
Entrance to the territory is free.
Another amazing entertainment is to climb up the Petrin Tower. There you can see absolutely amazing panoramic view on the city. It is popular among couples of all ages who consider it to be very romantic. The hill is 310 meters high but in summer till 10 p.m. you can save energy and ride a funicular. On this spot you will find out why Prague is called "the city of 100 spires".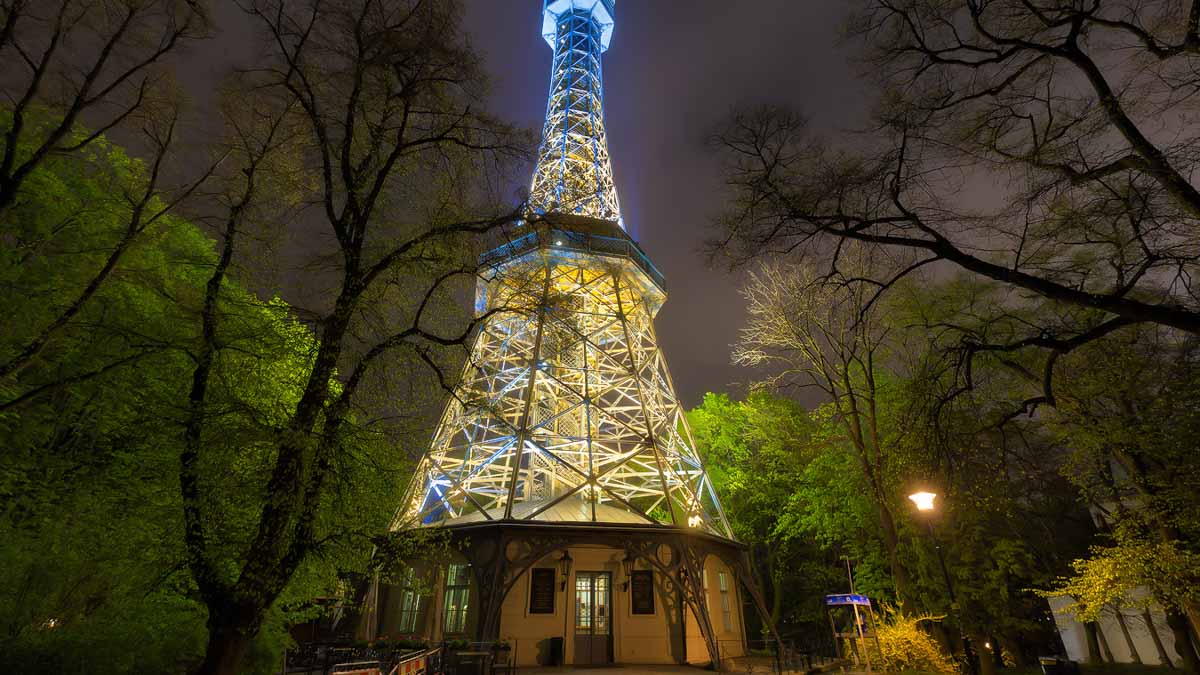 Prague is known for its mystical spirit and legends about Golem, alchemists and ghosts. It addition to the tremendous architecture it became good time spending.
Such tours are organized by local guides who speak good English. You will discover the history of the town, interesting and scary facts, secrets and legends. Prices vary but it depends on the duration and route. If you want to learn more, see the most interesting places and talk with the local who will answer the questions and give recommendations, book an individual tour and get the maximum.
You can find more information about tours here.
Black Image Theatre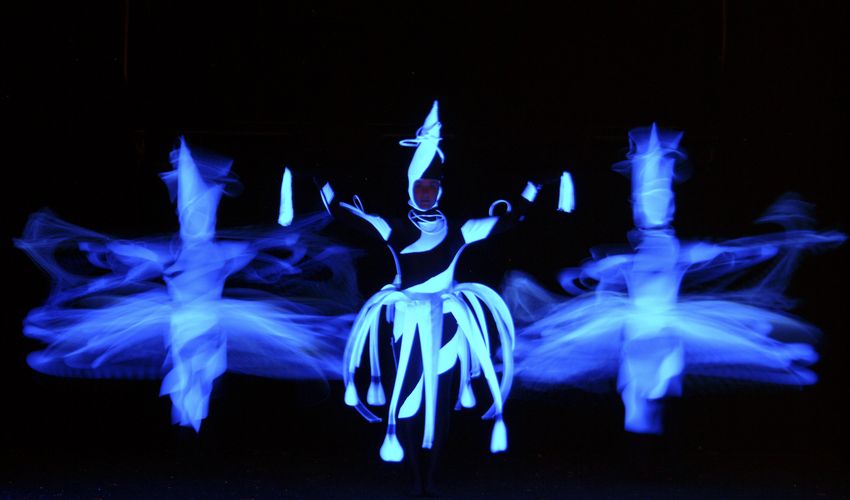 There you can see tremendously beautiful and breathe taking performances. Since 1959 there is the Black Light Theatre which now has over 7000 staged plays. They combine mystification, pantomime, dance, black light theatre into amazing performances.
Moreover, this is one of the most successful black light theatres in the Czech Republic. The tickets cost 500 CZK and more and if you want to see it, then book in advance. Most of the plays begin at 7 or 8 p.m., so it is a great starting point for your night trip.
Places to eat and drink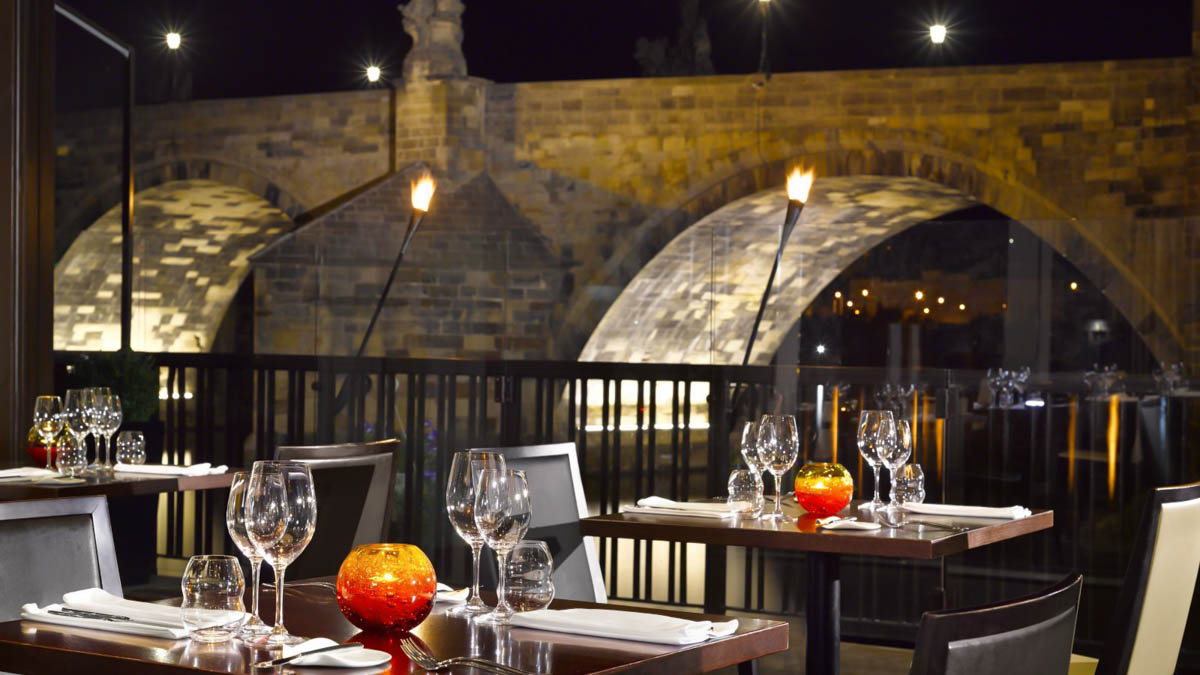 Late Night Restaurants
There are lots of great places to eat and try local food and drinks in a nice lounge atmosphere till midnight. Among them are:
Bellevue (12 p.m. – 11 p.m.);
Bila krava (11 p.m. – 11 p.m.);
Mlynec Restaurant (12 a.m. – 11 p.m.);
U Kunstatu – Craft beer in Old Town (2 p.m. – 11 p.m.);
Terasa u Zlate Studne (7 p.m. – 11 p.m.);
Sad Man's Tongue Bar & Bistro (11 p.m. – 06 p.m.).
They serve famous local nourishing dishes and delicious drinks. You can try various sorts of beer and all kind of food (including traditional Czech cuisine and dishes from all over the world).
Moreover, almost all these places offer their visitors different shows or live music. Such time spending will definitely meet your expectations.
Popular Bars with amazing cocktails and atmosphere
Bars in Prague have a wide choice of innovative cocktails. They play nice ambiance, lounge or classic pop hits. Besides, all tourists know that only in Prague absinthe is legal, present in every menu and served in a traditional way. Here are some the most popular places and work hours:
Hemingway Bar (7 p.m. – 2 a.m.);
Public Interest (6 p.m. – 3 a.m.);
Groove Bar (7 p.m. – 4 a.m.);
Blue Light Bar (18 p.m. – 03 a.m.);
Le Valmont (7 p.m. – 3 a.m.);
Balcony Bar (5 p.m. – – 3 a.m.);
Black Angel's Bar (5 p.m. – 3 a.m.);
Cloud 9 (6 p.m. – 02 a.m.);
Bar and Books (5 p.m. – 04 a.m.).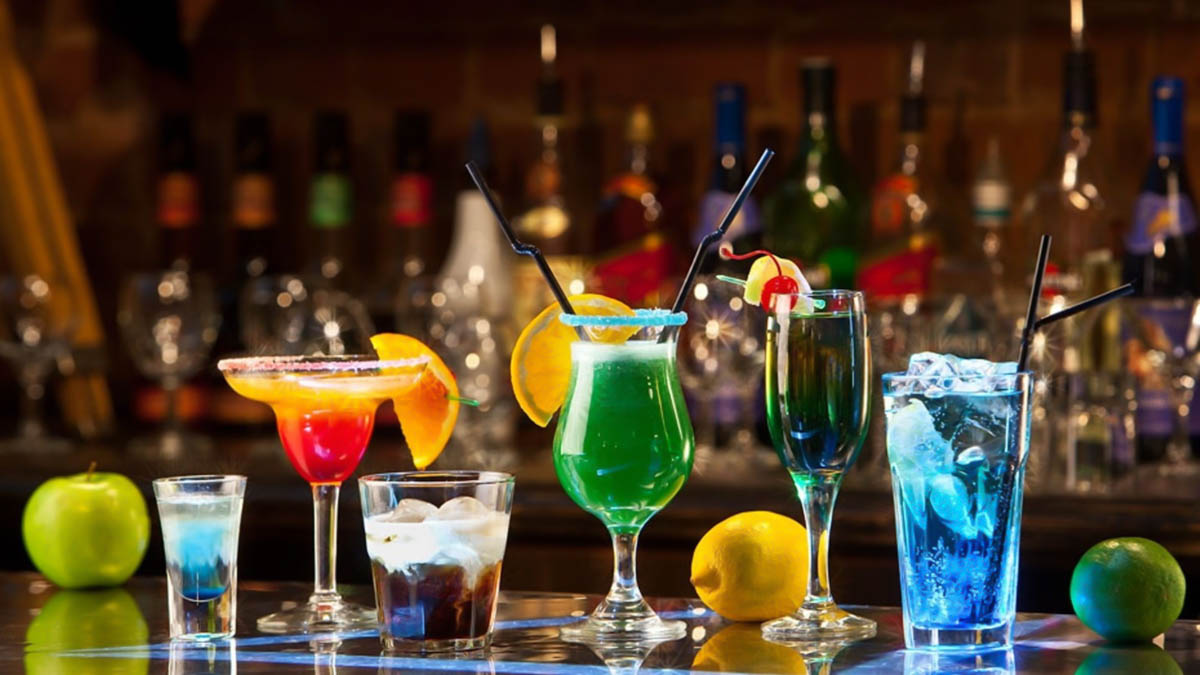 Pubs
If you like discovering new tastes and love beer, then Prague's pubs will help you with it. Czech beer is considered to be one of the most famous in Europe so do not miss a chance to try it. Here are some famous pubs and work hours:
Beckett's Irish Pub (10 p.m. – 11 a.m.);
Americký bar (10 p.m. – 23 a.m.);
Back Doors (6 p.m. – 03 a.m.);
Beer Factory (9 p.m. – 05 a.m.).
Pub crawls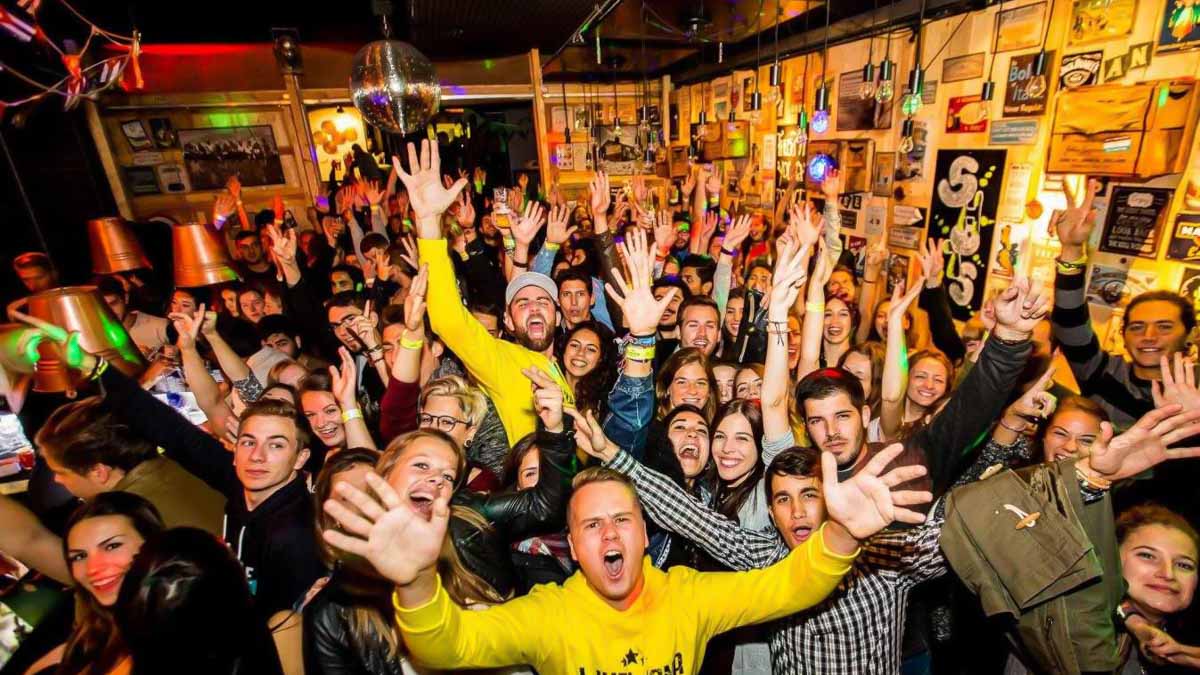 Pub crawls is a great choice if you want to have fun and try local beer and other drinks in various bars and clubs. These are like organized parties, when you join the group of other travelers and discover Prague's night life together.
It is very popular option of what to do in Prague at night and the most popular among youth. Such events include various pubs and clubs, but almost all of them are the most popular. The price begins with 30 EUR.
Places to dance and have fun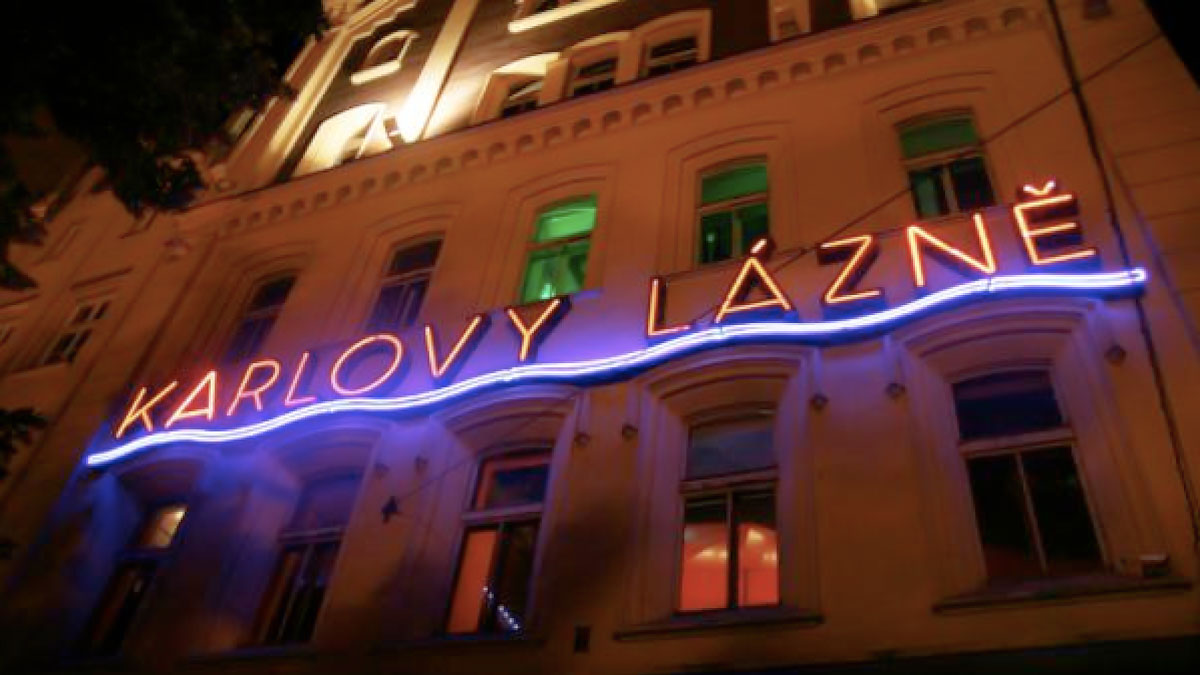 Clubs
Tourists who prefer to relax in noisy companies can visit clubs and pubs. All of the mentioned places offer you excellent drinks and cocktails, loud music and a lot of fun.
Karlovy Lazne
Not far from the Charles Bridge you can find the most popular nightclub in Prague called "Karlovy Lazne". This place is known all over Europe and the most visited in Czech Republic.
"Karlovy Lazne" is a truly unique place. In addition, the building combines elements of decor and old interior that perfectly match with modern technical equipment. In this five-story building there are five modern dance floors with music for any taste. The club also serves excellent cocktails at quite affordable prices.
The cost of the entrance ticket is about 200 CZK and 250 CZK from Friday till Saturday. Work hours: 9 p.m. – 5 a.m.
Music Park
Travelers who prefer a more peaceful pastime can go to the Music Park club. Besides the modern dance floor, there are several restaurant halls where you can try dishes from different countries of the world. Moreover, in the American hall you can drink absinthe, which is allowed only in the Czech Republic.
Chapeau Rouge
Chapeau Rouge is another well known club of three floors. This place descends underground and do not have noise level limits. Each floor has its own DJ and life shows. There is a free entry to almost all night parties and bar concerts. Work hours: 12 a.m. – 6 a.m.
Roxy
This is one of the oldest and popular bars in Prague. There is place to dance, chill and talk, it organizes lots of parties and shows. You can find almost every music genre here. Roxy is popular both among locals and tourists. Work hours 11 p.m. – 6 a.m.
Cabaret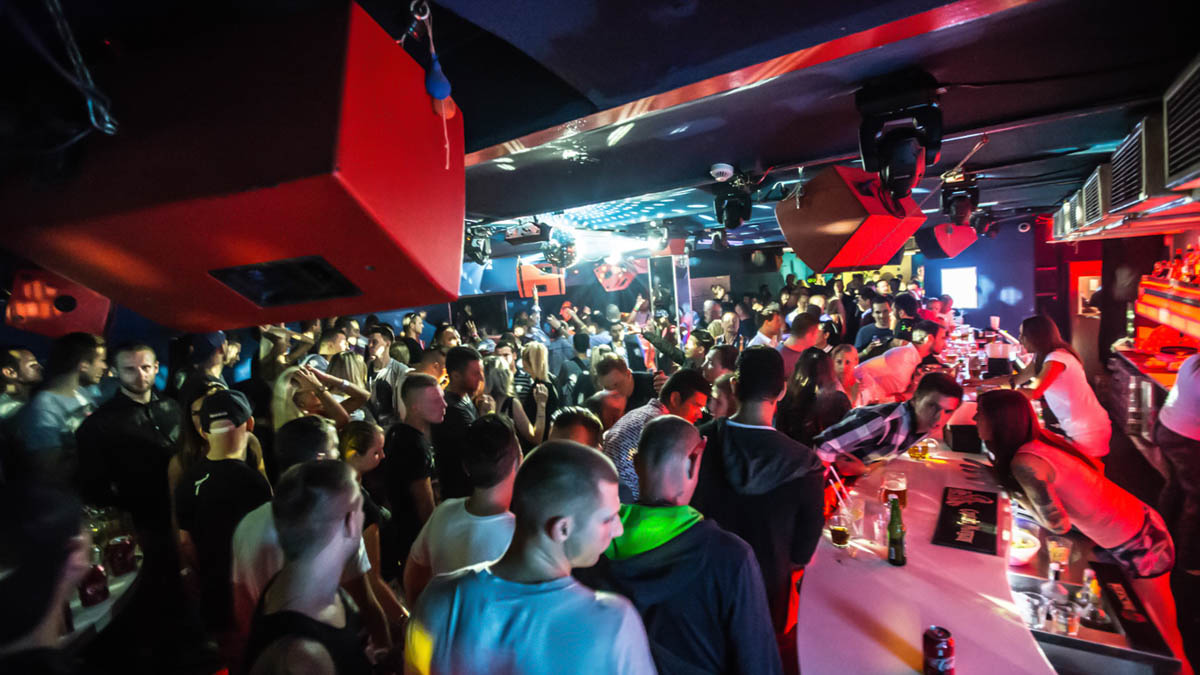 You may meet some African-Americans who pester passers-by and lure in cabaret. It is another side of night life in Prague. The biggest cabaret club is Darling Cabaret. It operates from 12 p.m. till 5-6 a.m.
For its visitors, the club offers many beautiful ladies and attentive service, there is a cabaret show on the stage every day. Besides, one can order a private dance and even retire with a girl. There are at least 15 girls in the cabaret, some of them dance on stage, the rest – make up the company to visitors.
Safety rules at night in Prague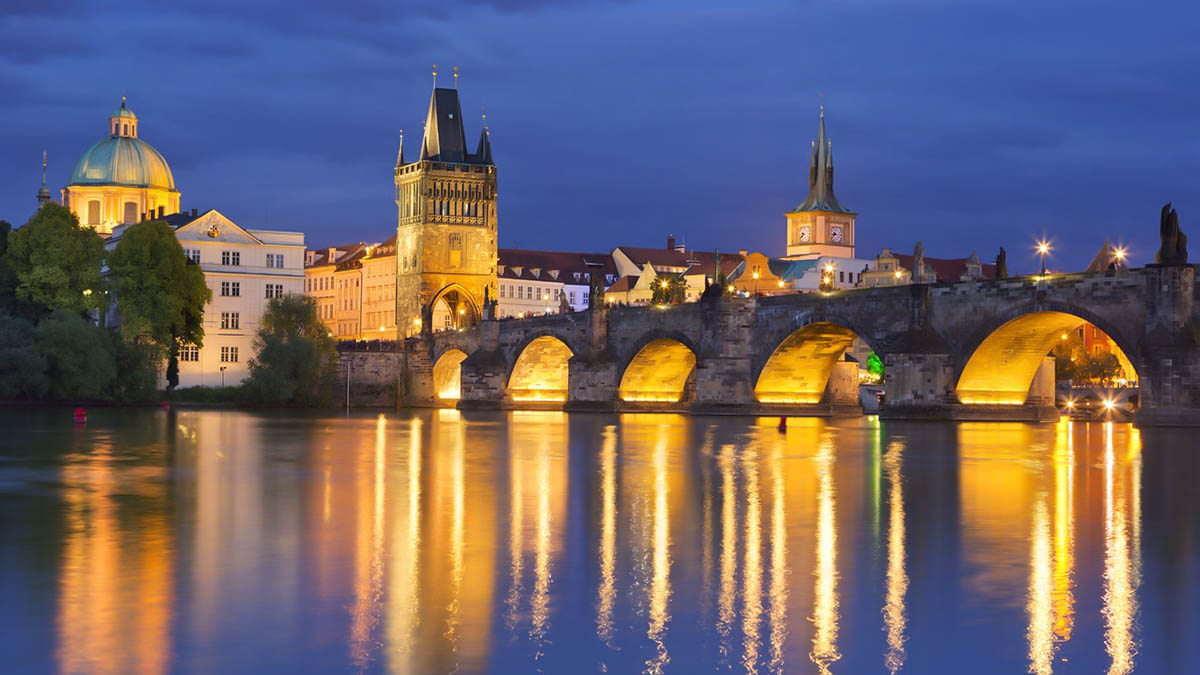 1. If you want to walk around Prague in night – do it. The city is safe and bright. There are a lot of policemen and surveillance cameras. People are peaceful and nice, most of them are tourists, though, of course, you may meet some drunk crowds on your way but they are also peaceful.
2. There are homeless people who may ask you for money, but if you'll try to avoid them they go away. Some people may come to you and invite to the club/cabaret/bar. You can accept such an offer or simply refuse, it's okay.
Remember to keep your ID with yourself, because police may ask you to
show it!
3. Another important thing to remember is – do not take a taxi, even if it is a 5 minute ride. Drivers tend to raise price up to crazy numbers. Use Uber instead. Here you can find more information about Uber and Taxi in Prague.
4. Do not buy anything suspicious what you may be offered on the night streets in Prague. It is better to avoid troubles and enjoy the time.
5. And the last piece of advice is – do not drink too much. Prague's streets are not only majestic, but easy to lose your way to. Keep this in mind.
People say that even one visit to Prague leaves memories impossible to forget. After such a fabulous trip you will have only the most pleasant emotions! Now you know what to do in Prague at night. Read also the safety rules in Prague and leave your question, comments below.