Happy New Year in Rome! I wish you all the best. New destinations on your personal map! New friends and interesting people. Challenging books and delicious Italian cuisine.
My 2016 began in Italian style. Cosy Trastevere in Rome was the place for one magic night spent with very friendly locals. And in this post I would like to show how Italians celebrate New Year.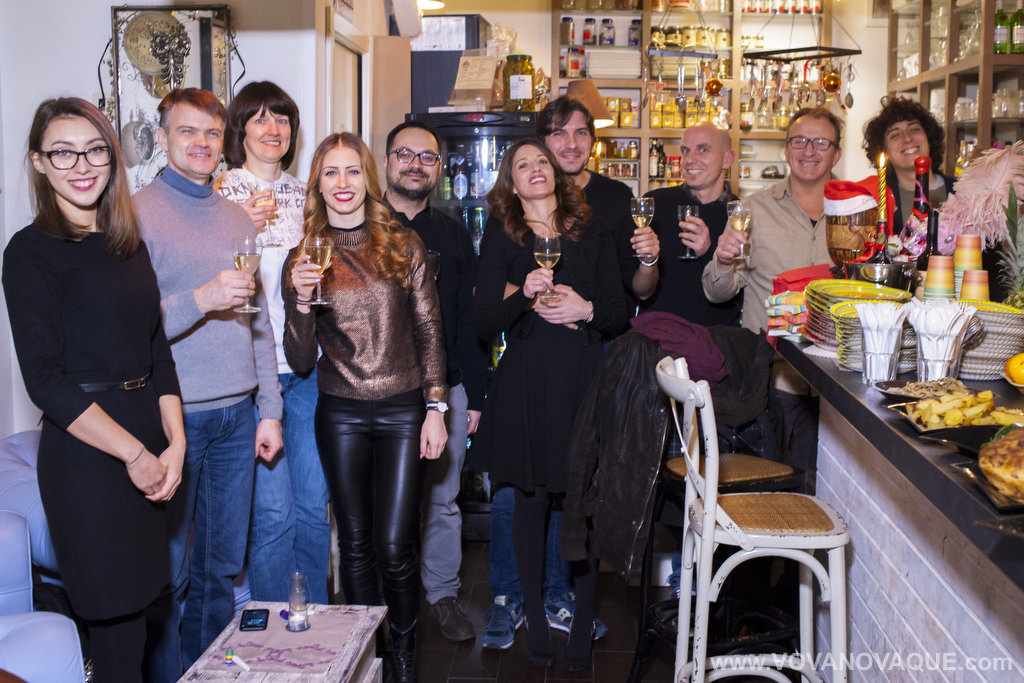 I was pleased to be invited to Take You Time bistro. This is one of the best places in Trastevere where you don't get any pasta or pizza, but you are served with warmth and passion. Find there beverages and locals snacks carefully chosen by Jackomo. He is the owner and the inventor of things you can eat there.
My first visit to this place was several years ago with my friend Artur Jakutsevich, while we were taking photos of a romantic honeymoon in Rome. But that time it was a tea room with no Jackomo inside and no delicious foods.
New Year in Rome: Italian cuisine
Since he comes from Naples and is very proud of it we had very traditional dishes for that region. The party organized in Take Your Time was just for friends and for friends of friends. Therefore everyone new each other with at least 1-2 handshakes.
Everyone brought one-two home made dishes to fill the New Year table with foods and Jackomo prepared a perfect selection of vines and beers to warm up the event.
Casetiello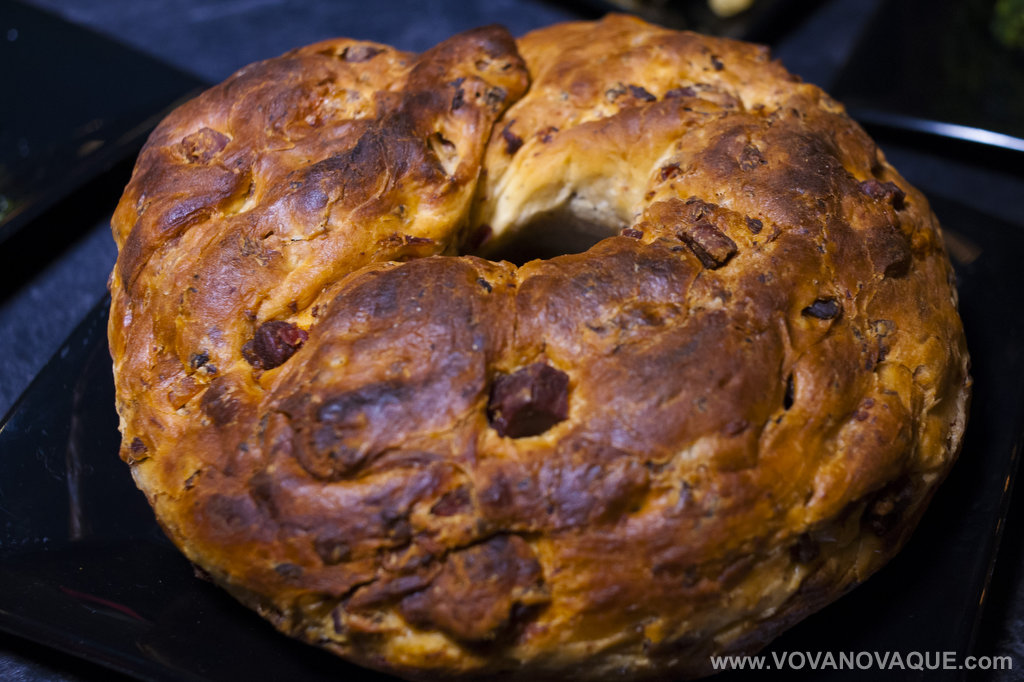 Among all the fantastic food which you can see in the pictures below my number one (or as locals say «numero uno») was Casetiello. This is a traditional cake from Naples made of dough, salami and lots of cheese.
Though usually it is cooked after Easter  it was a perfect dish for the New Year table as well. The name of casetiello comes from the word «case» which in Naples stands for cheese.
Lasagna – best ever I tried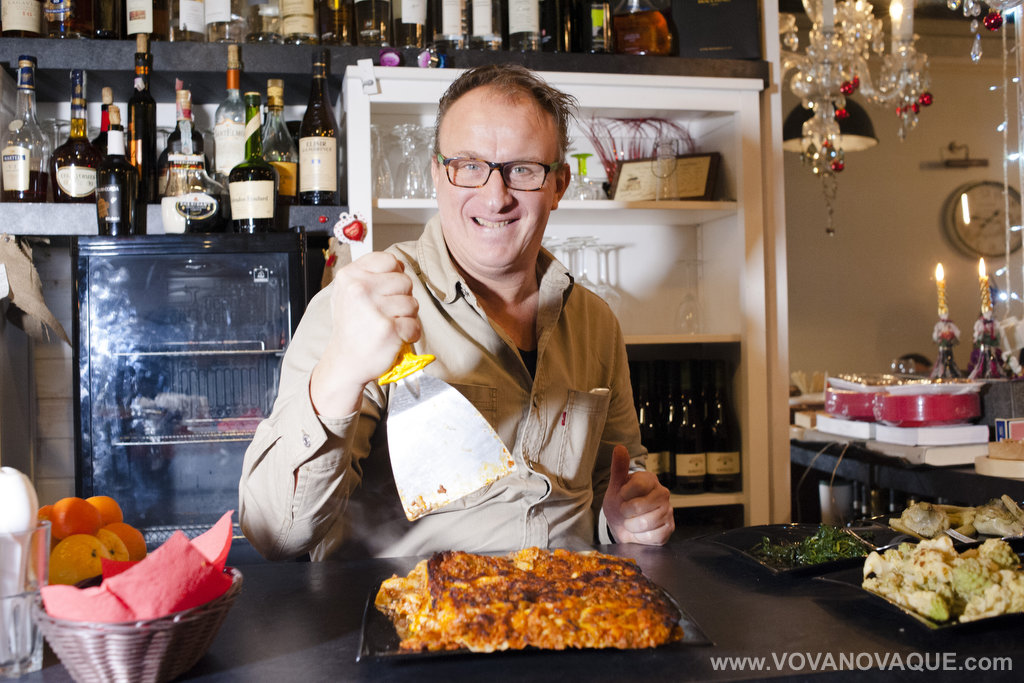 Lasagna arrived after the casetiello. That is why it takes only the second place of the New Year dishes chart, but it wins the first price. Because it was the best ever lasagna I ate in my life.
Different chefs make it in a different way. But a true one made at home with love by a beautiful Italian lady is the best example of how to cook lasagna. Why did I liked it so much? It was tender even at the top and the dough melted on my tongue.
Artichoke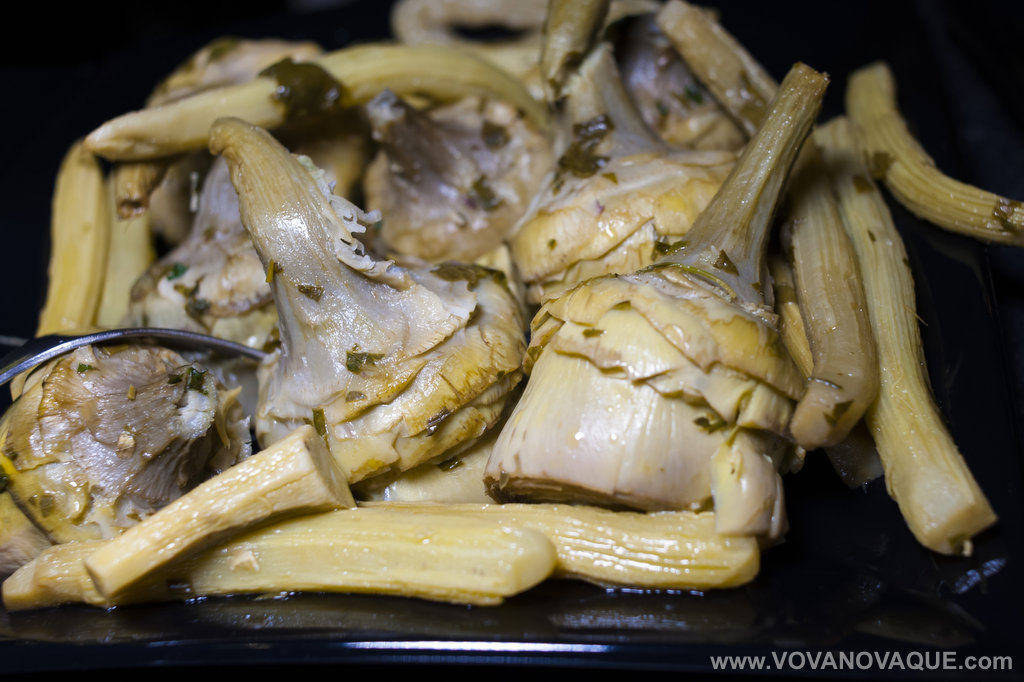 Winter is the time of artichokes in Italy. When I saw this plant for the first time, I was sure that it is some kind of flower used to decorate houses, but not to eat.
How strong was my amusement when I was invited to try new Italian dishes among which was something that resembled nothing. That was my first «date» with artichoke.
Since that time we have very strong and reliable relations and after the New Year night 2016 our love is even more stronger.
Mozzarella di buffalo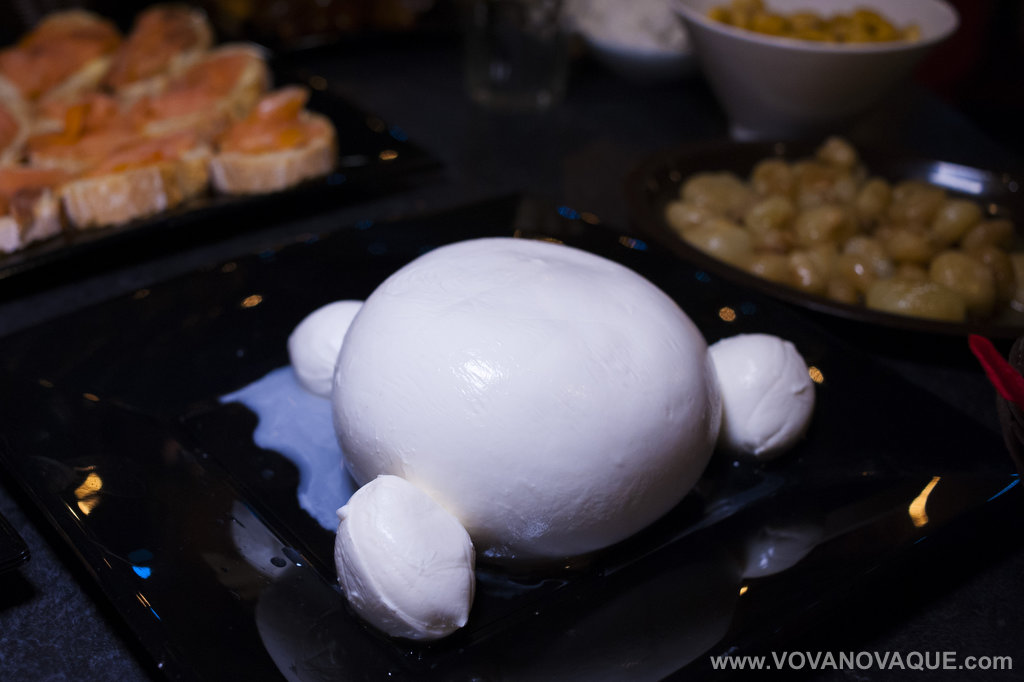 No need to say how strong Italians love mozzarella. Together with «pasta and pizza» the name of this cheese is among the most popular word I hear in the streets of Rome. Look at the size of true buffalo mozzarella Jackomo prepared for the guests!
We also had a perfect selection of vegetables cooked in different ways, pork and beef in beer marinade, some breads and tiny snacks.
Entertainment
What do Italians love to do but for eating? They like to talk. So that night everyone was talking and sharing thoughts, last year and new year hopes, dreams and plans.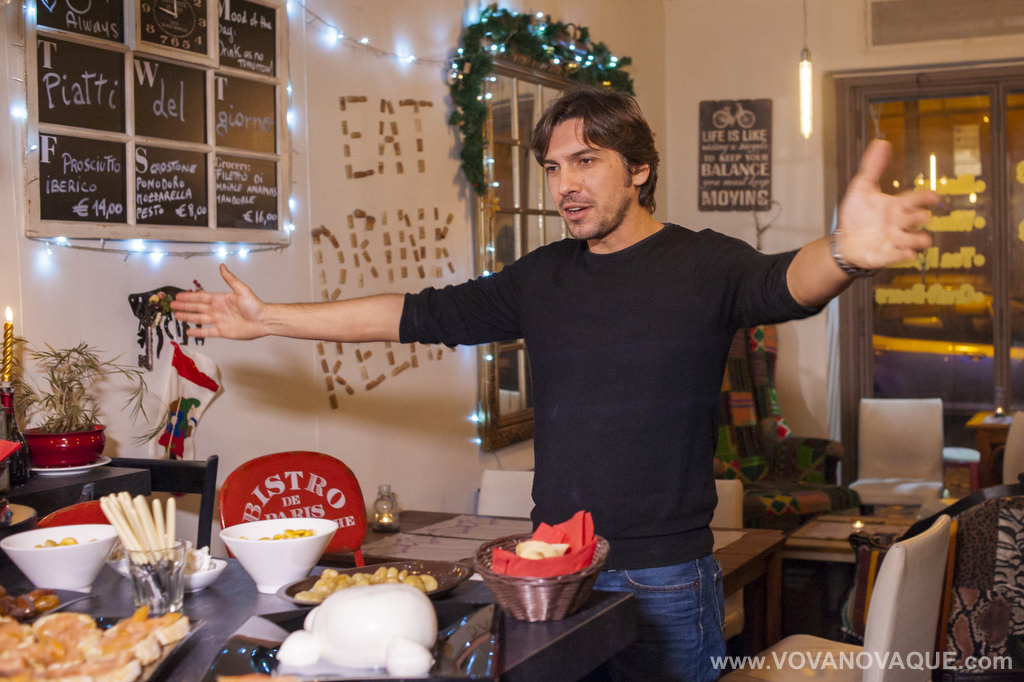 The official start of the party was about 10 p.m. so there were almost 2 hours of eating and speaking. Some 10 minutes before the New Year we rushed out to the street to light lanterns and make wishes. After we continued to drink champagne, to eat dolce, to listen to music and to play games!
Italian cuisine is one of the most popular in the world. People in different countries dream of having a true Italian restaurant in their neighborhood. The secret of such popularity is obvious: simple and tasty food — the simpler the better.
The same was our New Year in Rome: very simple and extremely tasty. Only now some days after I understand how happy that night was for me. Staying in the very heart of Rome, with friendly locals, sharing delicious food and saying «Auguri» to each other. This year definitely starts with the word Happy and Tasty! Thank you for taking my time, Jackomo and my new Italian friends.