My first dinner in Singapore with local friends took place in a restaurant with history. We tasted Bak Kut Teh in Song Fa restaurant — traditional Asian dish in a very local place to eat. In English it is: pork ribs with tea. Interesting, isn't it?
To get to Song Fa in Clarke Quay in the evening one has to queue about 30-40 minutes. During the time of waiting for a table visitors look throw the menu and choose the dishes to eat and beverages to drink. When there is a free table and you finally sit, the food arrives within a split second.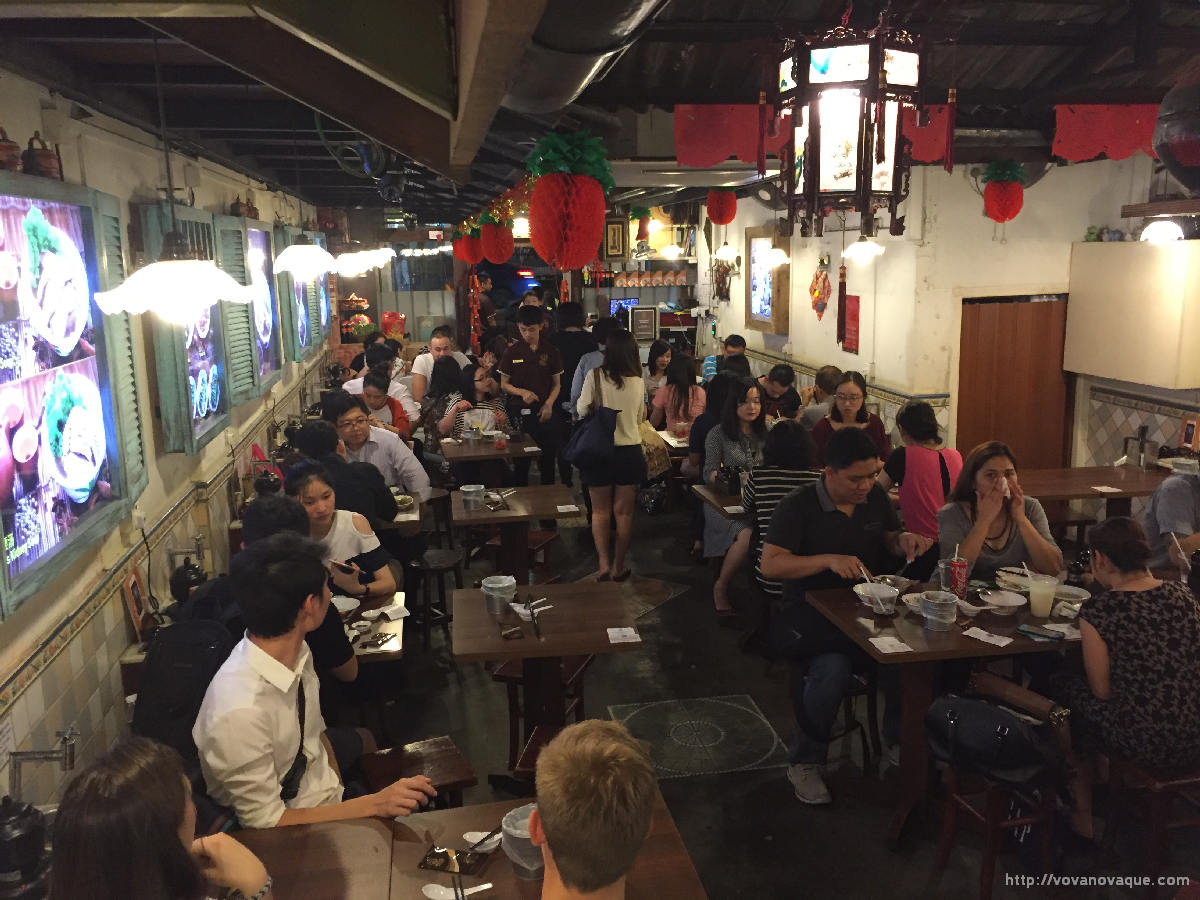 History of Bak Kut Teh
There is a romantic legend of how the dish Bak Kut Teh was invented. One day a pauper was wondering around the streets of Singapore. He entered a butchers shop to ask for some food. The owner was also not a very well off person. Therefore he decided to help the poor and to give him food.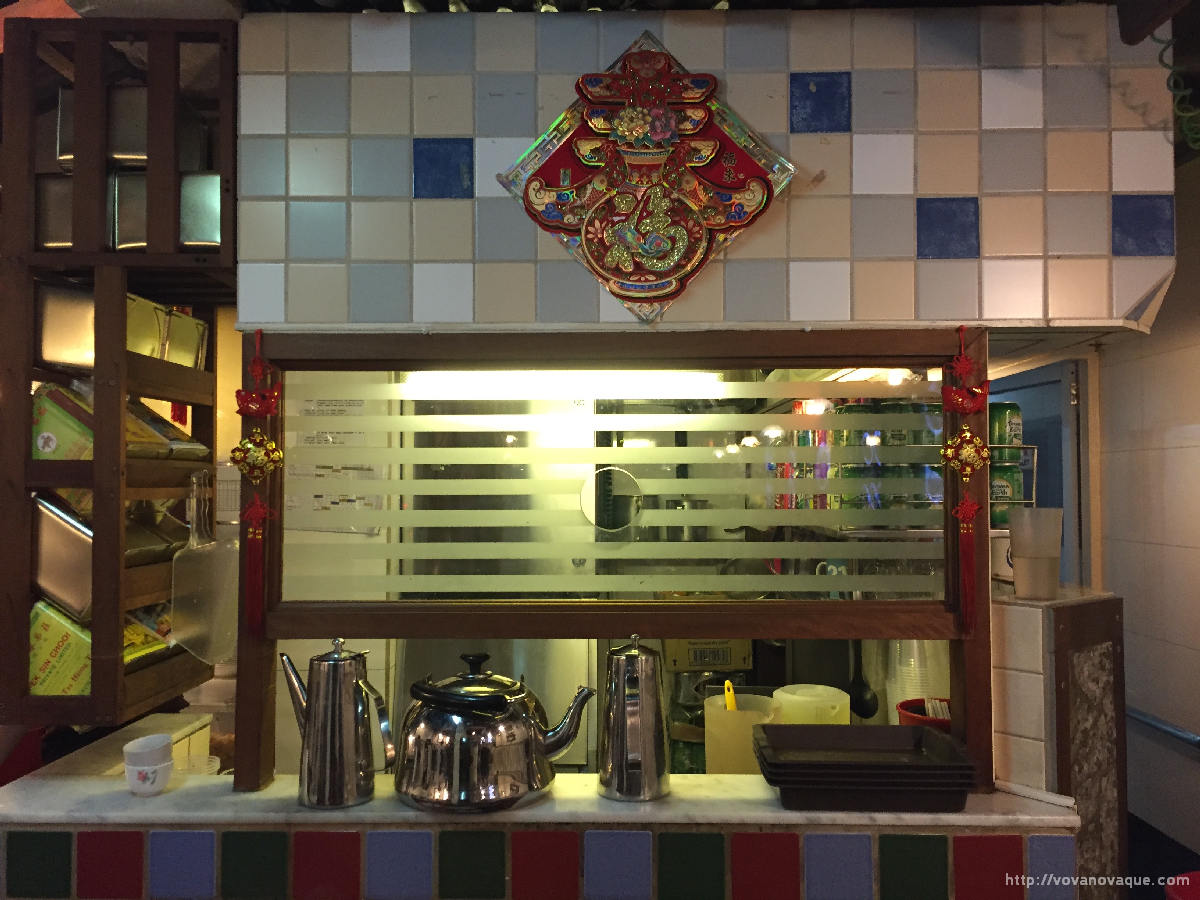 The recipe was quite basic:
some pork ribs;
broth with anise;
salt and pepper.
All the ingredients were quite random, but the taste was so good, that it was recorded and after used step by step in different places of Singapore and around Asia. Today Song Fa restaurants are the best places where to taste Bak Kut Teh.
Song Fa restaurant in Singapore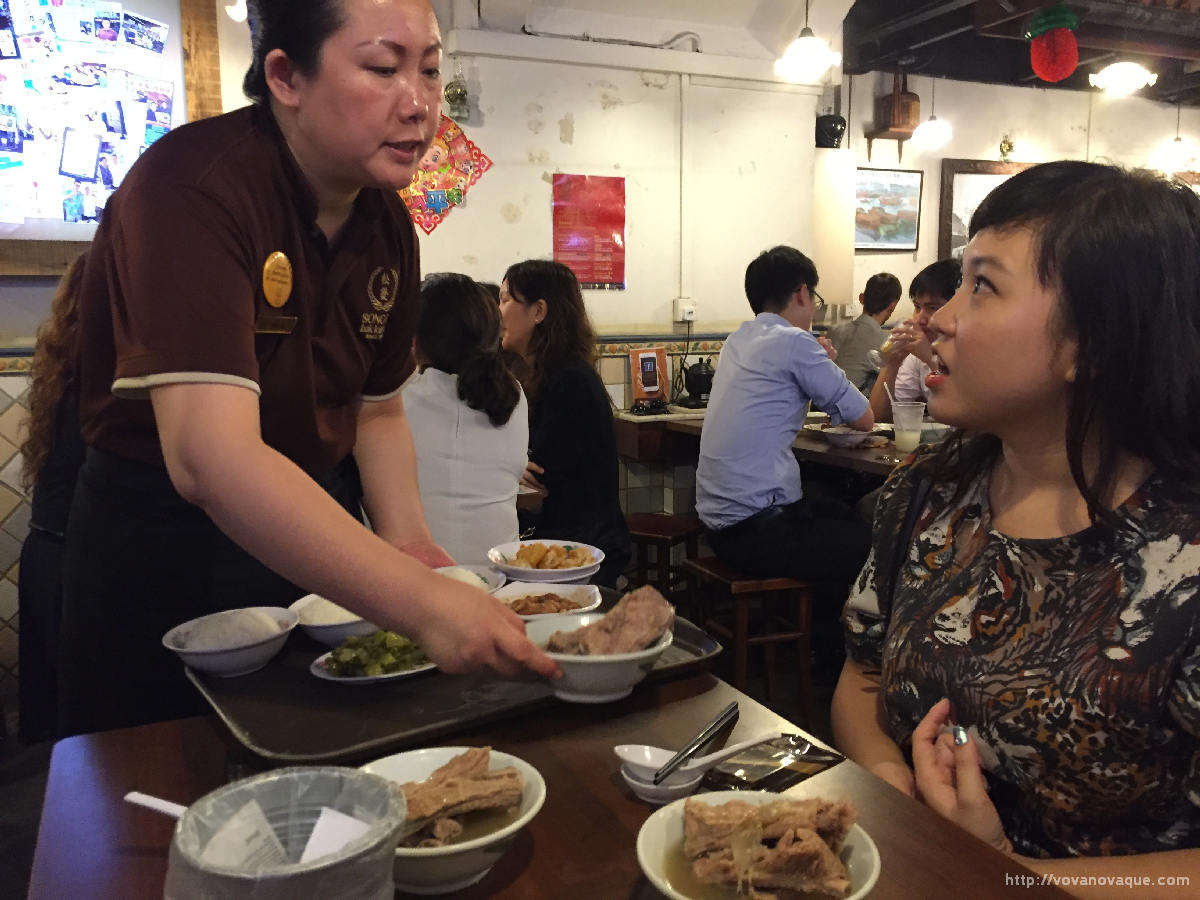 According to my friends, the restaurant Song Fa is the best place where one can taste real Bak Kut Teh. We went there closer to 7 p.m. right after the check-in in the hotel. It was the busiest time. There was a long queue of people, willing to have for dinner pork ribs soup.
We had to wait for some 10-15 minutes to be invited to the restaurant. The food arrived within 2-3 minutes after and my first dinner in Singapore began. I should say, that it was an amazing experience for several reasons. Pork ribs in broth tasted as a home-made dish made by my mother.
Waiter go around and look into the plates. The check if you have enough of broth in the plate. I not, he comes to offers more soup.
The first Song Fa restaurant in Singapore was opened 1969. Since that time it has been a very popular place to have either lunch or dinner. The most important dish one the menu is Bak Kut Teh. If you travel to Singapore, make sure to have this soup and visit the area.