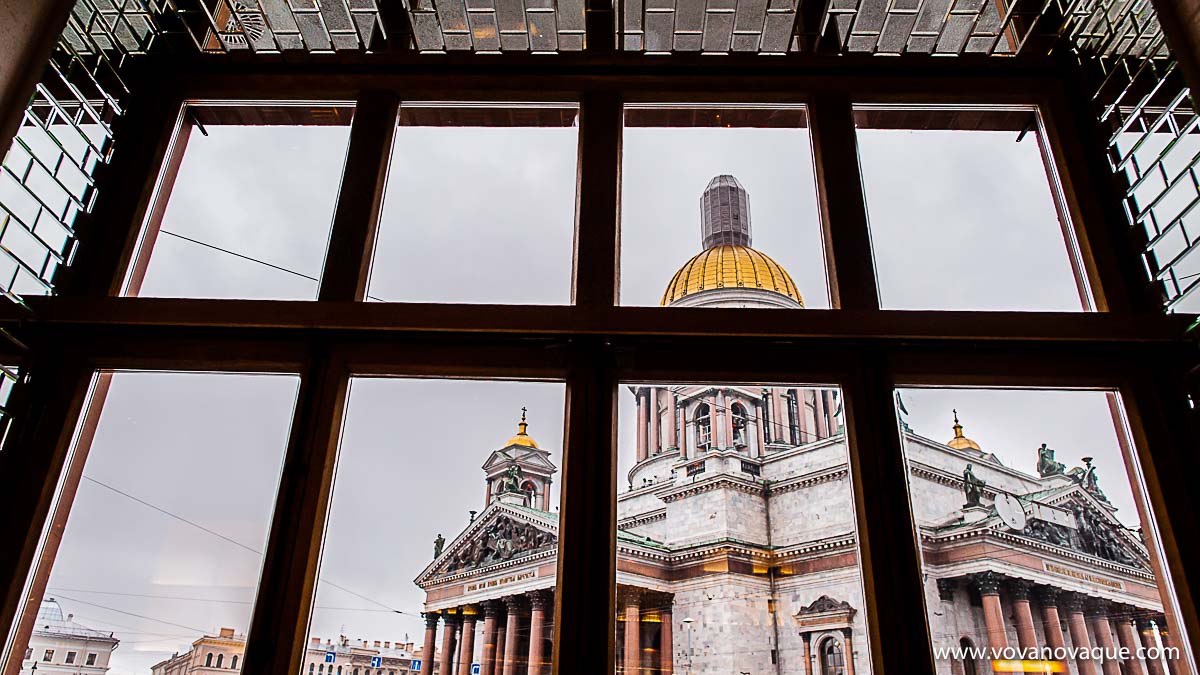 Schastye cafe in St. Petersburg is the first place I have been to. It was a very good recommendation from my friends, who know Peter well. Sincere thanks go to Malika and her husband Sasha for such a tip. The restaurant is tasty, comfortable and if you book in advance, you can get a table with an amazing view on Isaac's Cathedral, just as we had.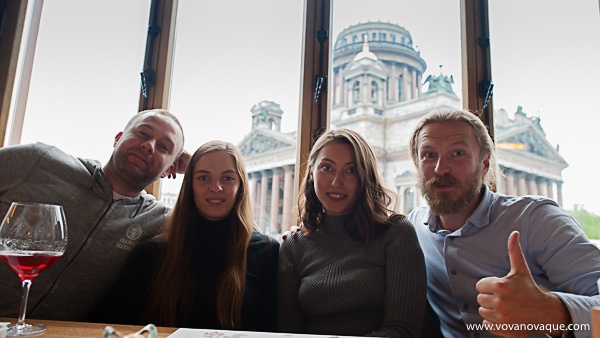 Schastye from Russian is Happiness. And everything in this restaurant works on you being happy after the visit. At least it was with me and my friends. The stuff pays attention at the details and what is even more important the waiters feel the clients and build dialogues in friendly and easy manner.
Food
As for food in this restaurant. We managed to drop into this restaurant with a view of Isaac's Cathedral in Petersburg 2 times and tasted different menus: lunch, dinner and breakfast. And I can assure you that there are dishes of traditional Russian cuisine as well as modern European meals. Good mixture, tasty and very beautifully served. You will be surprised at the way they help you to spend the time until the order arrives.
Breakfast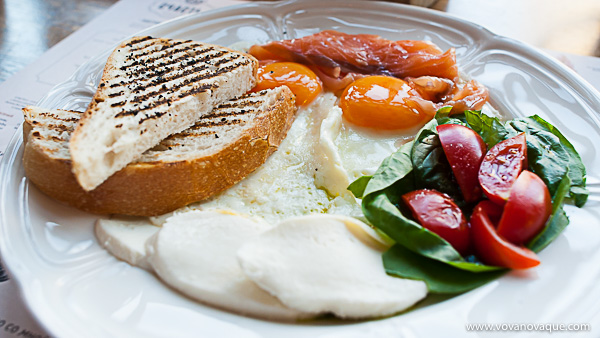 Breakfast menu in Schastye cafe is just perfect. They have porridges, variety of eggs, fresh juices, coffee, croissants (with almond is just fantastic), pancakes. Among all the pros there is one con: the place opens at 9 a.m. which is a bit too late for breakfast.
Lunch and dinner
Speaking about lunch and dinner menus, I should say, that the first dish I ordered was borsch. It is traditional Russia beetroot and meat stew served with sour cream and borodinsky bread. As the main course I would recommend having Siberian pelmeni (Russian meat dumplings, kind of xiao long bao). It will be a killing traditional meal.
Desserts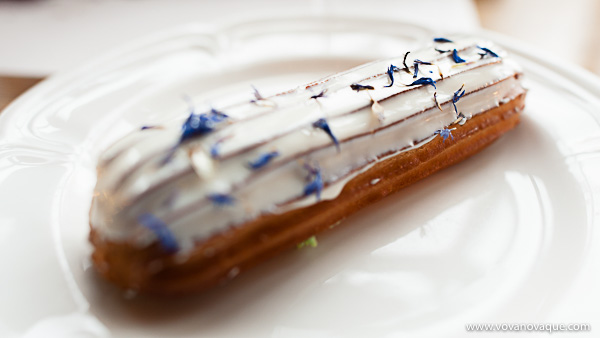 Why eat lunch or dinner if there is no dessert at the end? If you agree, so we are at the same wave. So, among of the Schastye desserts me and my friends tasted, we can recommend the following list: eclairs, macarons and selection of sweets. Your taste buds will send only positive vibes of your brain and as a result you will be happy.
General information
So, friends, if you want to eat well in St. Petersburg and to have the best view on Isaac's Cathedral book the table number 25. You will get a cosy sofa place. The waiters are young and speak different languages. The prices are average as for Petersburg: about 5-10 Euros for a dish.
Address: Malaya Morskaya 24, St. Petersburg;
Phone: +7 812 680 24 44;
Web: www.schastye.com;
Hotels near Schastye in St. Petersburg
Since the restaurant is located in the very heart of St. Petersburg, you can find pretty many places to stay just round the corner from Schastye. There are either luxury 5 star hotels like Four Seasons or pretty cheap and easy apartments. Use the link and book you hotel near the restaurant.
If you plan a trip to the Northern Capital of Russia, make sure that Schastye restaurant with a view of Isaac's Cathedral is in your travel plan and list of places where to eat in St. Petersburg.