Erice is the first thing you see when you arrive in Trapani by airplane. Local airport is situated some 30 kilometres from the mountain and gives an amazing view for newcomers, who immediately put down the mountain into the bucket list of things to do in Trapani.
I have been to Erice several times and every time brings new joy and experience.
History
The top of the mountain hides in the clouds the town surrounded with huge defensive walls, which were protecting the citizens and helped them dominate in the territory from the hight of 800 meters.
There is no common idea about who was the first to build the town and the fortress, but according to the most popular version, these were the Elymians, local Sicilian people. They lived in the territory in ancient times.
In 831 the mountain and the town was taken by Arabs and they were the masters of these territories till 1167. From that times till the XX century it was known as Monte San Giuliano.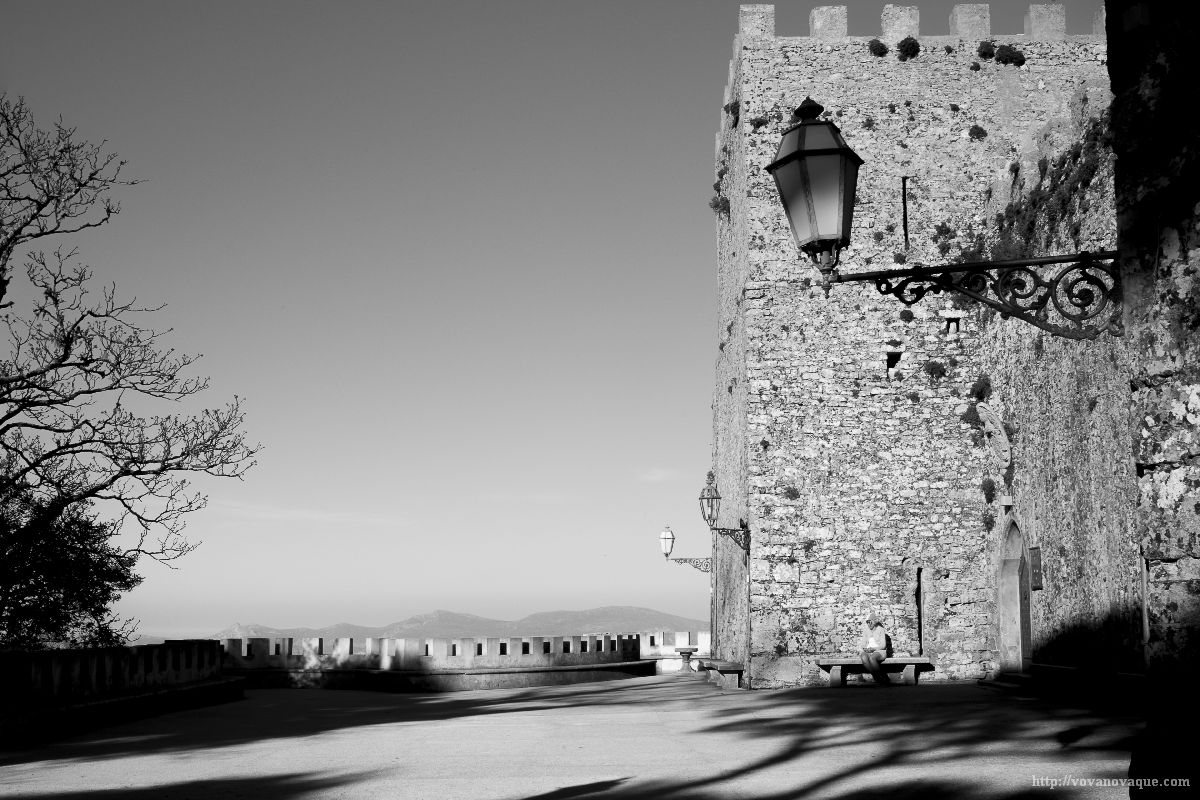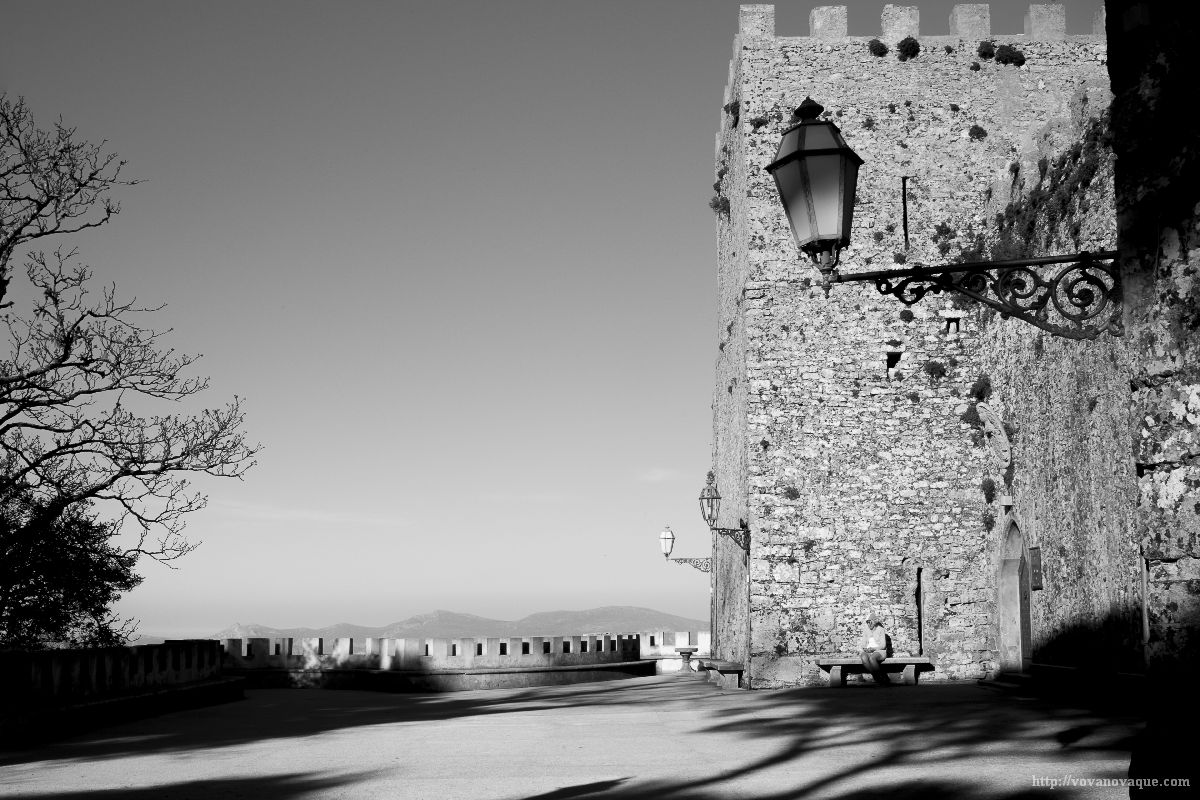 The name of the town and the mountain should should be pronounced as Eh-richay with the stress on E.
How to get
Car
There are 4 possible ways of getting to Erice. The quickest and most comfortable is to take a car and to follow on of the roads going up the hill. It will take you some 10-15 minutes to make hundreds of turns. Nice way to improve your driving skills.
Cable-car
A lot of people use the other means of transport: cable-car or funivia in Italian. Single ticket is 5,50 Euros, return ticket is 9 Euros. More information with the schedule you can find on the page of fuvinia in Trapani http://www.funiviaerice.it/tariffe.php
Bike
The northern hill of the mountain is very popular with cyclists, who conquer the hill gradually making new and new turns to get to the top of Erice. It is possible, but only for really prepared people and those who train a lot. If you just an amateur with no super power, it will be too challenging for you. Some of the places are hard to go through even by car.
Hiking in Erice
For people who love to walk, there are several routes of different difficulty to climb from Trapani to Erice. You can have a look at the example of such a way here and pick up the one you need and like most of all. Small paths are visible from the top of the mountain, but frankly speaking after several times in Erice I can say, that I have never seen a person hiking in this area.
What to do and what to see
There are three main reasons why to go Erice. The first one is to see how amazing Trapani and surrounding territories look like from the top of the mountain. Just fascinating view is expecting for you at the top. Be prepared to sit for quite long time on the bench gazing at the distance. It is like meditation.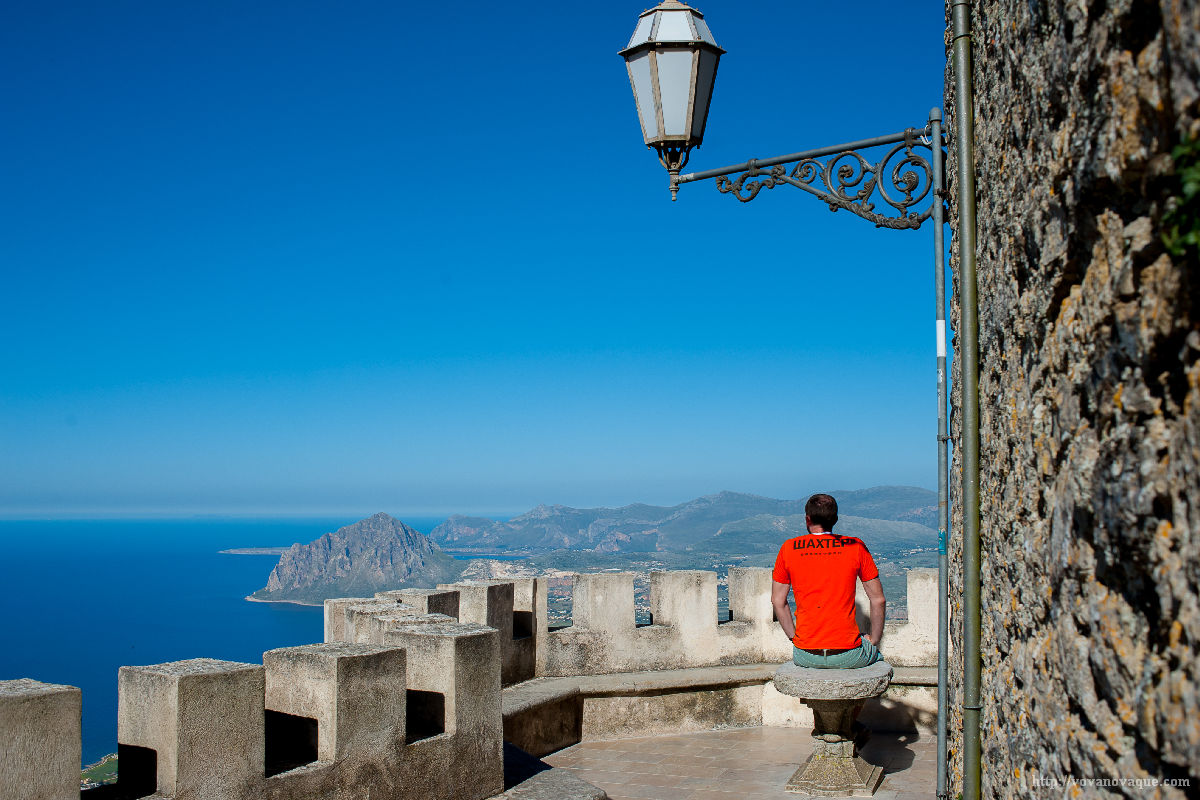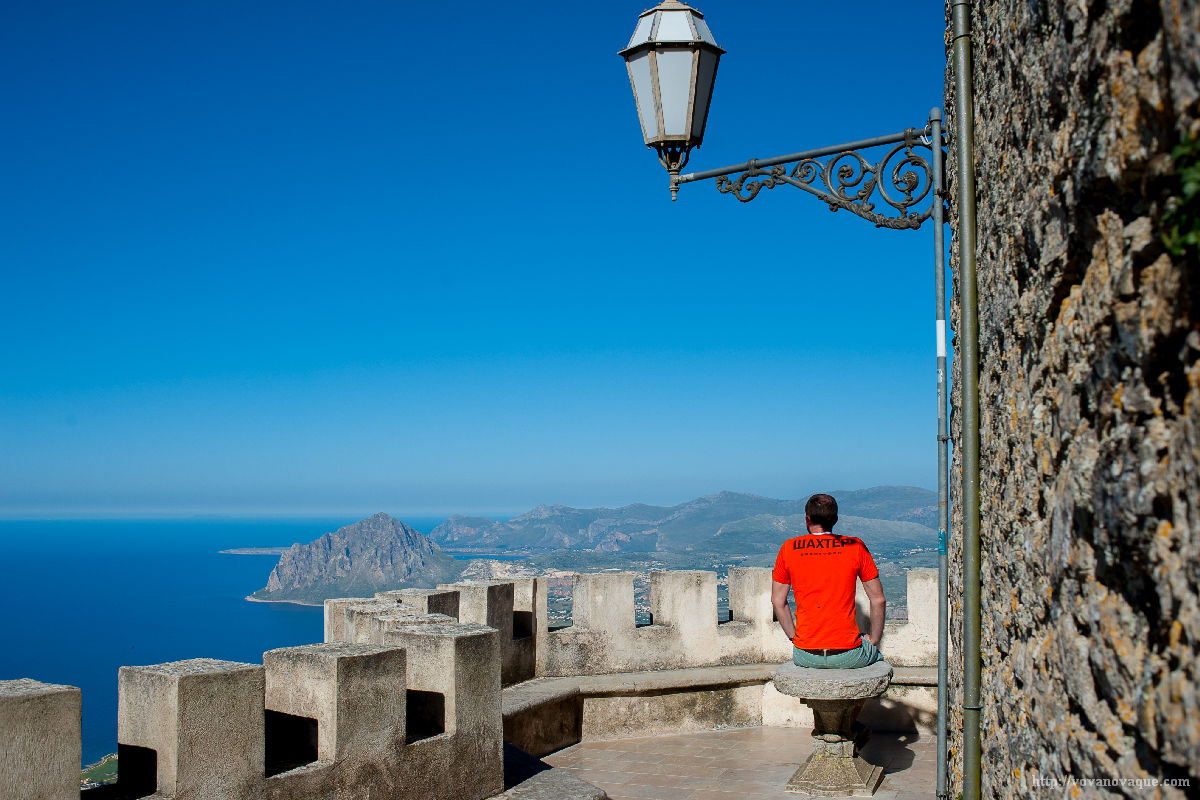 After the panoramic views, you will go into the town, which hasn't changed from 12th century and tries to live in the same easy and slow-motion rhythm. Locals run small businesses: craft shops, restaurants, bars, hotels and apartments. Some of them work down the hill in Trapani. But everyone is friendly and open for a conversation. The second thing to do in Erice is to stroll around and to find a local person to speak to even in Italian, believe me you can!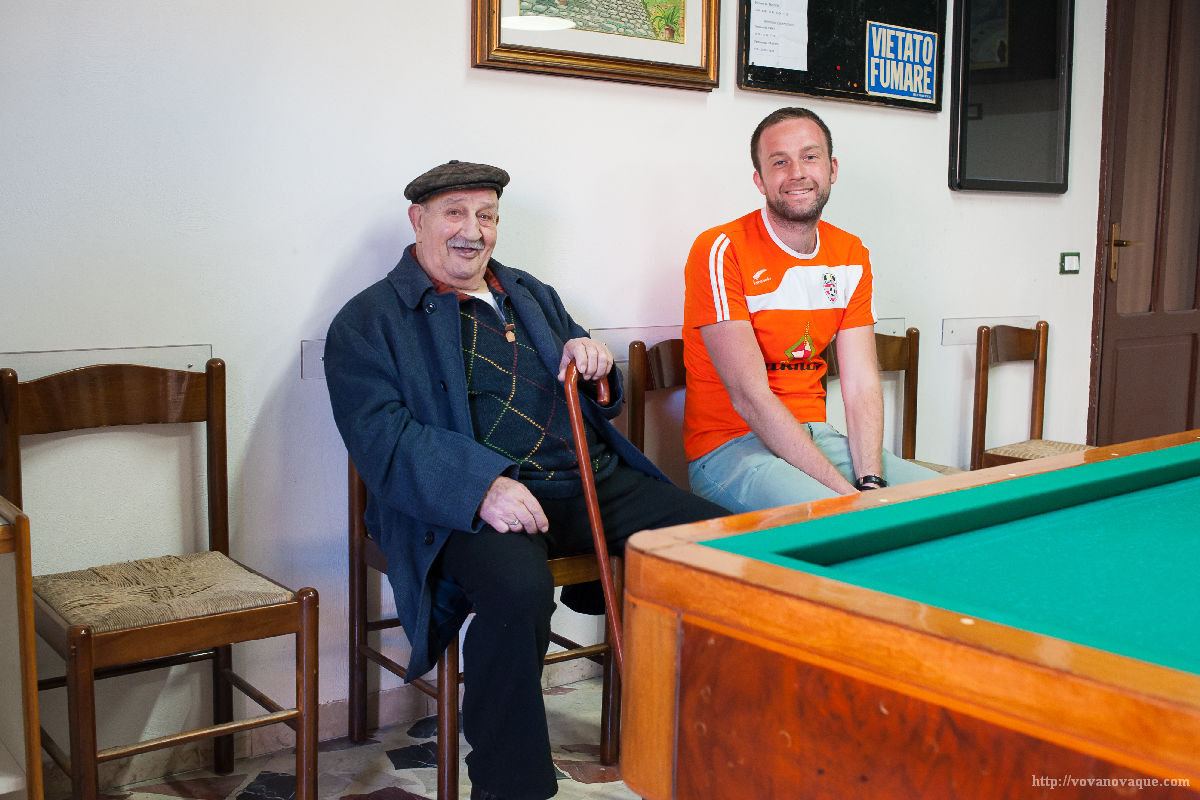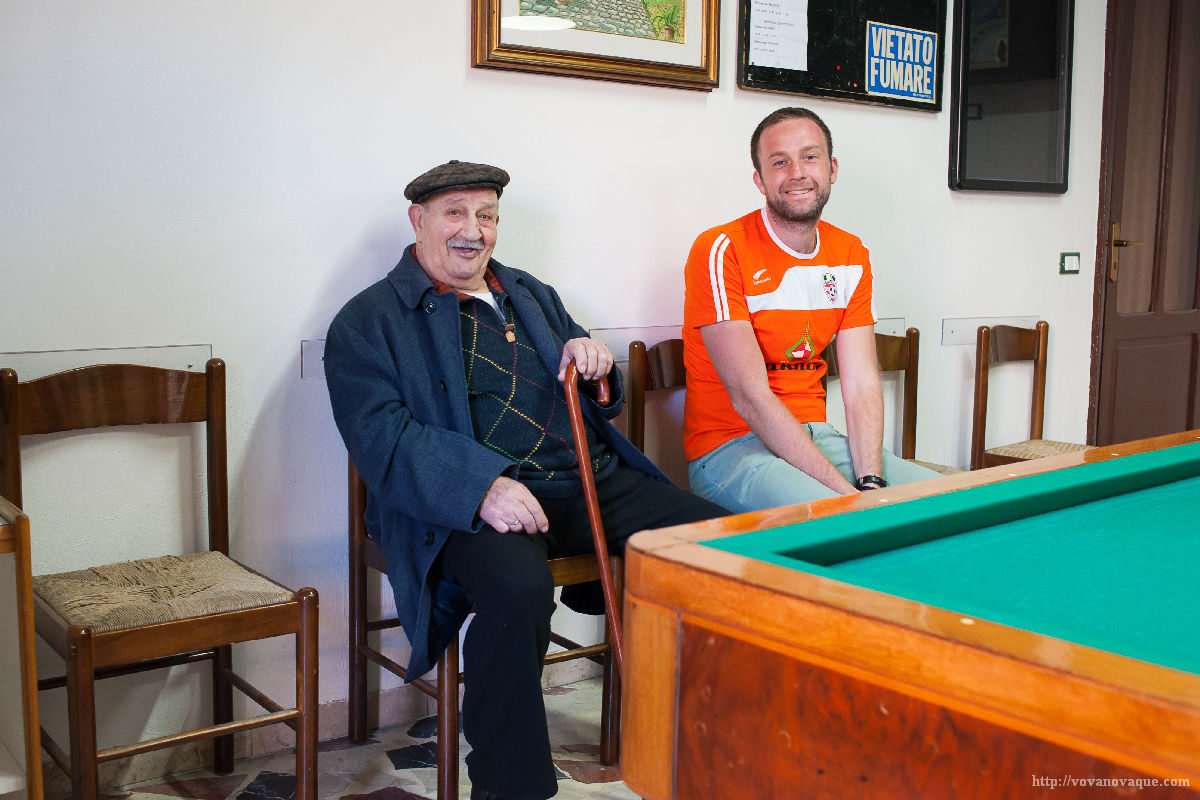 And the third important point is to eat. You can't be hungry while discovering such a place. Pick up one of the restaurants for a dinner or a cosy bar for a quick coffee with dolce Siciliani. For example, you can eat well in La Pasticceria Maria Grammatico.
Souvenirs
There are a lot of handmade amazing Sicilian ceramics. This is art has been developing in this region since ancient times and today local producers cell amazing pieces of art to visitors. Have a look at this article with examples of souvenirs to buy in Erice and to bring home as presents for friends and relatives.
Hotels and hostels
Though the majority of tourists leave the mountain during the day and prefer to sleep in Trapani, there are possibilities to sleep in Erice as well. Specially for you I found the following accommodation variants of good price and high quality service. Hope you will like this hotels and apartments.
Erice is a very good place for both a quick (day trip) visit or for a longer one. Very safe, friendly and picturesque area. But don't forget that locals name it as a town in a cloud. So if in Trapani is warm, up the mountain can be a bit chilly. If it is called in Trapani, get dressed proper before going up the mountain.
Share your thoughts of the place, ask any questions and leave in the comments below. Your travel experience from Erice and Trapani is very interesting for me.
How I save money on Hotels in Trapani.