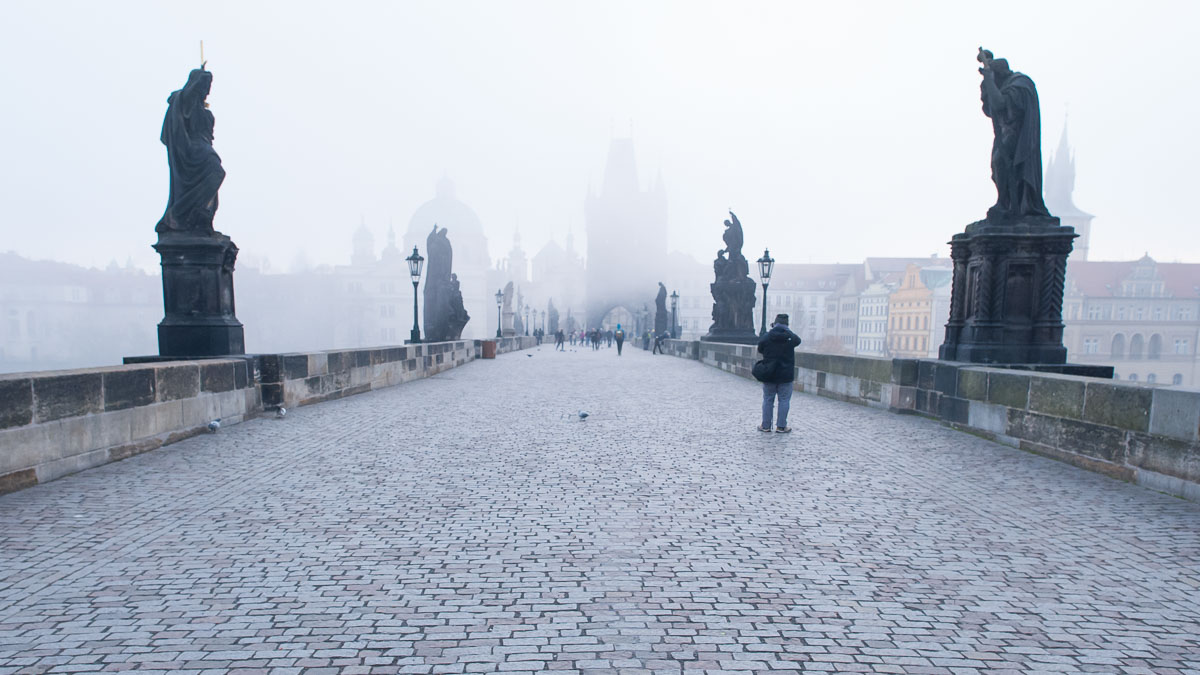 If you want to enjoy a mellow autumn at full breath – welcome to October in Prague. October is a middle of autumn and the weather here is quite comfortable despite of chance of rain. Still it's a wonderful time to take pleasure in long slow walking tours around the city.
 Weather in October in Prague
October in Prague is characterized by dry weather with cool days and chilly nights. The average temperature during a day is + 15°C and + 7°C after dark. See the average figures:
Day average temperature: +15 °C;
Night average temperature: +7 °C;
Number of sunny hours: 4;
Average rainfall: 24 mm;
Relative average humidity: 73%.
What To pack and what To wear?
As it's already autumn be prepared and take plenty of winter-style clothing, such as jeans, thick jumpers, coats, gloves, hats to make sure you stay warm during a day and especially at night time. Also put to your suitcase a scarf, it doesn't take much place but helps you to protect your neck. As the possibility of rain in fall is quite big do not forget an umbrella. And of course boots or other comfortable walking shoes are a must.
Things To Do And Places To See
There are many variants how to spend great time in the city of 100 spires. You may go to cultural walking tours through the city if the weather is fine. Or plan visit to museums and exhibitions if it rains. October is a wonderful season for photo shoot in Prague in a sign of yellow leaves and grass. You will definitely have a good time as well as get wonderful remarkable pictures. And of course enjoy delicious Czech cuisine, the choice of restaurants and cafes is impressible.
October Holidays And Events In Prague In 2018
On 28th of October Czech Republic celebrates a public holiday "Independent Czechoslovak State Day". This is the day of creation of Czechoslovakia in 1918. This day is for free visit to Municipal House in Prague. But for this state holiday, there are numerous concerts and parties taking place in October. And remember about farmers markets in Prague! In Autumn they are especially bright and tasty.
Let October in Prague be your month! Write a message with dates of your trip, budget, number of people and wishes for Prague to (mail@vovanovaque.com). From my side I will compile the plan and share it with you.