Xiaolongbao in Din Tai Fung — sounds a bit strange and offends the ear, doesn't it? What does it mean? Please, do not be afraid, because today I will show you one of my favorite dishes I tasted in Singapore: Xiao Long Bao or steamed pork soup dumpling.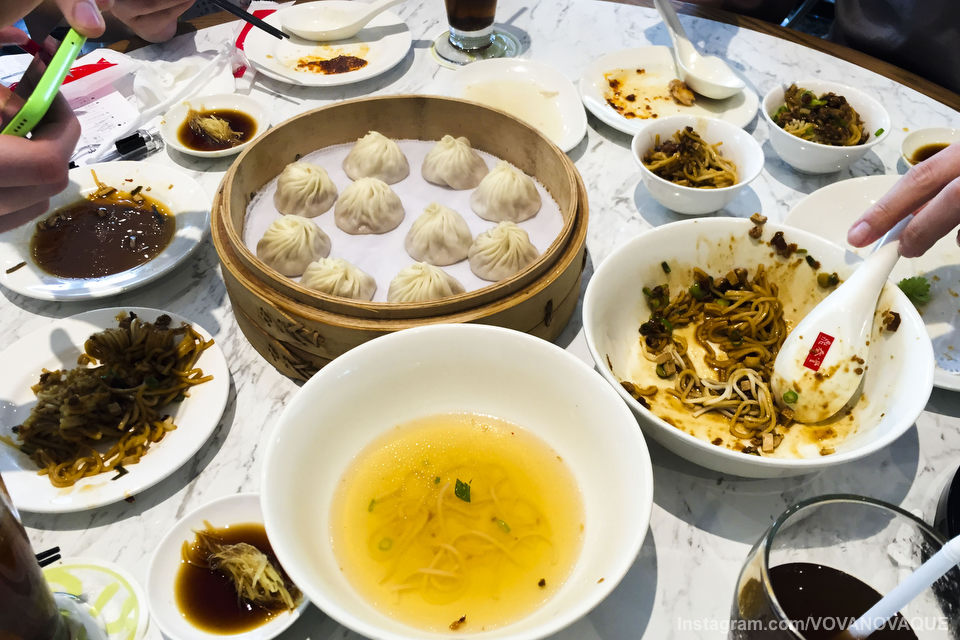 Below you will find the video about this dish, learn its story, ingredients and of course discover the best place where to try this food in Singapore and other countries.
For those of you who have been in Russia and know its cuisine: these dumplings do resemble pelmeni and manty. But xiaolongbao in Singapore is softer, has more soup inside and the dough is made in a bit different way.
Din Tai Fung history
The routs of the place where I tried this dish for the first time go back to 1927. Yang Bingyi — the father of the restaurant Din Tai Fung was born in China. He was searching for better life and moved to Taiwan, where he found a job. He was delivering oil for a store Heng Tai Fung.
After some time of hard work he was dismissed. For his future life and for us as well that was a breaking moment. Bingyi took an important decision to start his own small company. He opened an oil store naming it Din Tai Fung.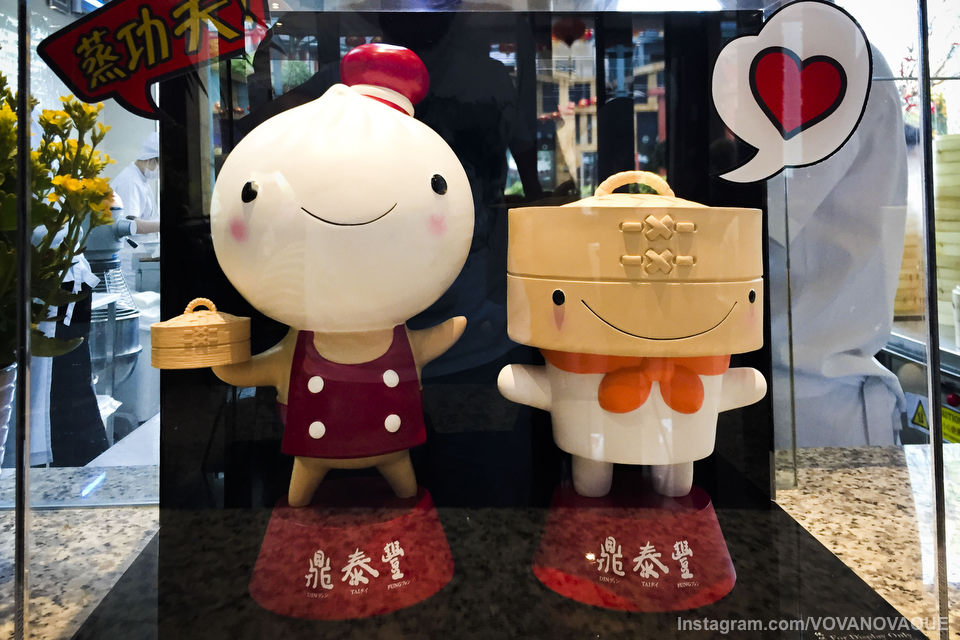 After some years of prosperous business came complicated times. Bingyi gave half of the shop to a kitchen and started selling steamed soup dumplings. The product was of the best quality in the area and the demand was growing with every new customer trying the dish.
So after some time the oil business was over and the era of xiaolongbao in Din Tai Fung began. This lucky coincidence gave a start to a huge chain of restaurants and an international brand.
I was lucky to visit one of these famous restaurants in Singapore
Where to eat Xiaolongbao in Singapore?
All the restaurants of the international chain Din Tai Fung have open kitchen. Visitors have a chance to see the magic process how meet and dough is converted into xiaolongbao. The kitchen is like a boiling stew: chef and his assistants work as big white bees, cooking numerous portions of fresh and tasty food.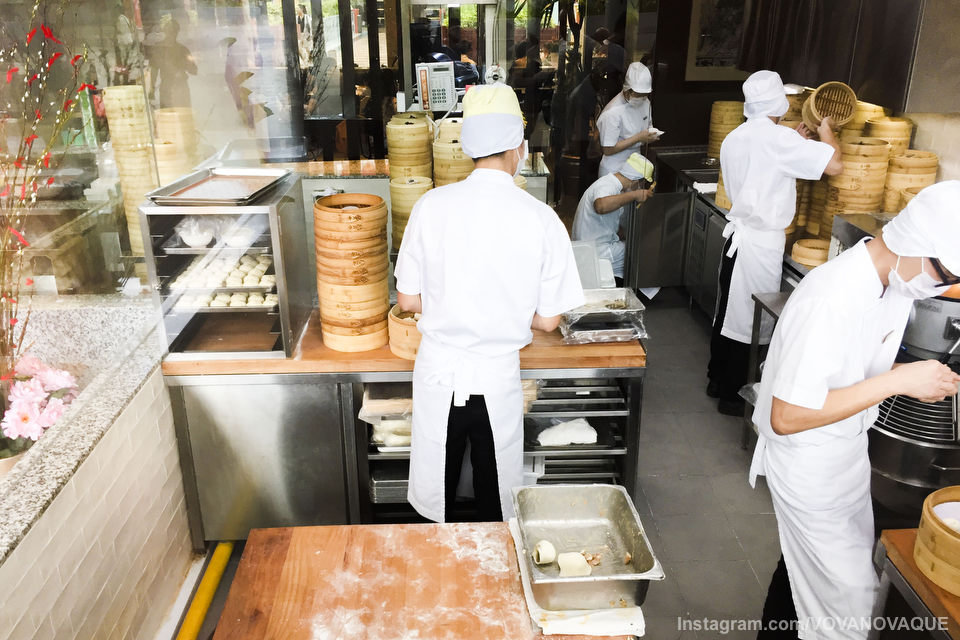 After the first restaurant opened more than 40 years ago in Taiwan, today the name Din Tai Fung is a well-recognised brand not only in Asia, but worldwide. The New York Times listed it among Top Ten Best Restaurants in the world.
Today foodholics can enjoy pieces of kitchen art in Singapore, Thailand, Australia, China, Hong Kong, Indonesia, Japan, Malaysia, South Korea, Dubai, Philippines and USA. Many of the restaurants do have Michelin stars. And 99% of visitors do come to eat xiaolongbao.
The New York Times listed it among Top Ten Best Restaurants in the world
What are the ingredients ?
The first thing you pay attention at when you order xiaolongbao is a bamboo basket. It serves both as a dish to cook and a plate to serve. The dumplings are filled with meet and soup. But how does it get inside? The secret of right and tasty baos is in the right proportion of meat. Traditionally it is pork, but in every region and restaurant they have their own recipes kept in secret. Just as Italian pizzerias keep the secret of dough.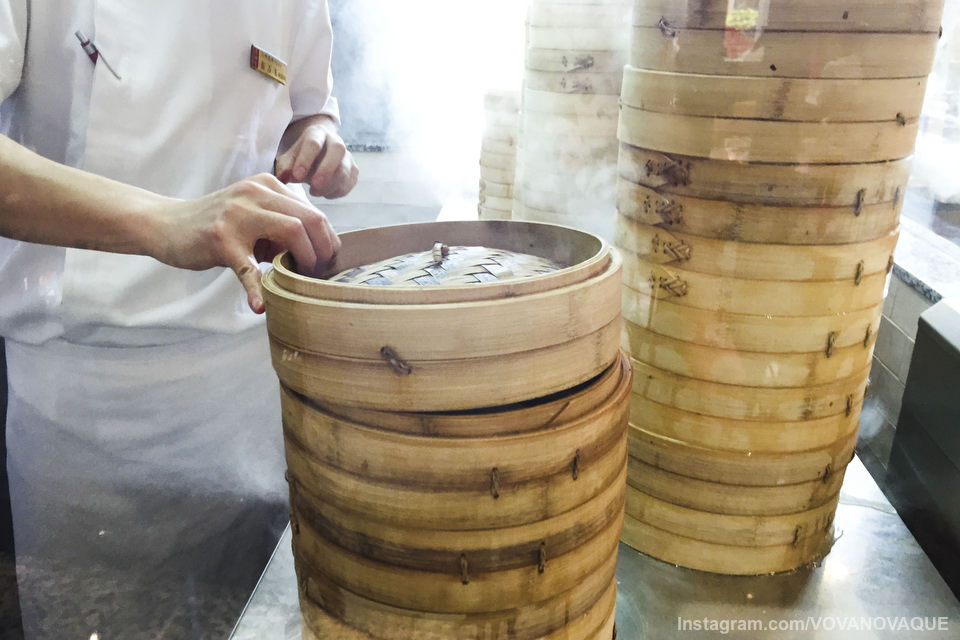 So, when the ingredients are prepared it is high time to collect them in one single form. It is another essential step of making the right xiaolongbao. Its shape and the way they stick dough to lock meat inside, plays one of the most important roles in the whole process. Because the soup should be kept in, otherwise the dish is spoiled. In the video below I tried to reflect all the stages of cooking and to show the right way of eating.
Din Tai Fung in Sentosa island
Din Tai Fung in Sentosa island is one of several restaurants in Singapore. There is always a queue at the entrance. While you are waiting to be invited inside, there is a chance to go through the menu and to choose the dishes and beverages, so that when you are in, the food arrives quite fast, making you happy.
The kitchen in the restaurant is really open. Behind transparent glass people looking like doctors work very fast. They are mixing, rolling out, sticking, steaming, changing, looking, frying, boring, cutting and so on. Now I know that there is another thing I can look at forever: chef making xiaolongbao. This dish in this place is real art.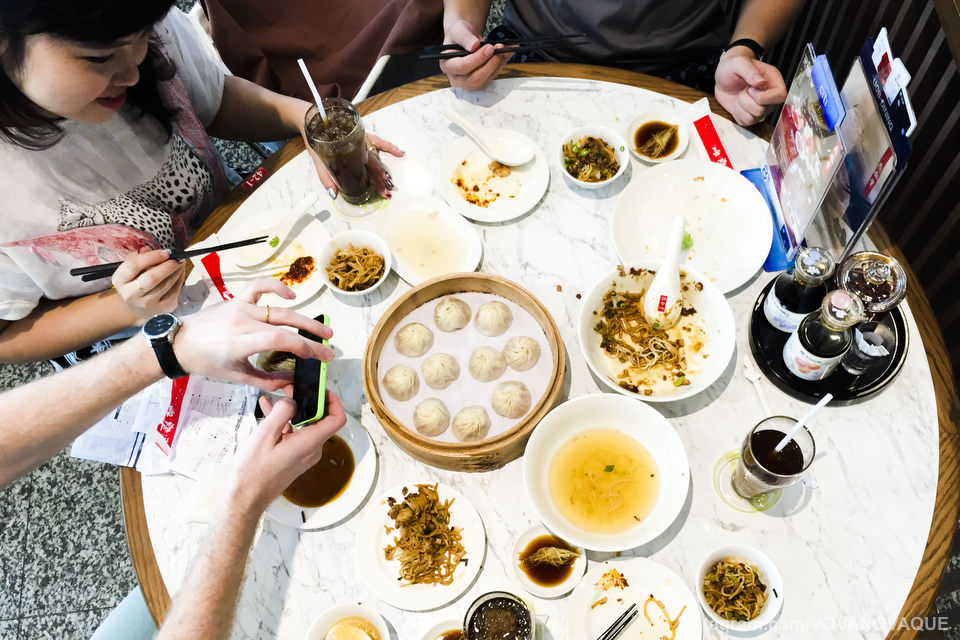 Besides the most famous meal of this restaurant we had some noodles, chicken, salad and locals beverages. About the latter I will write another article.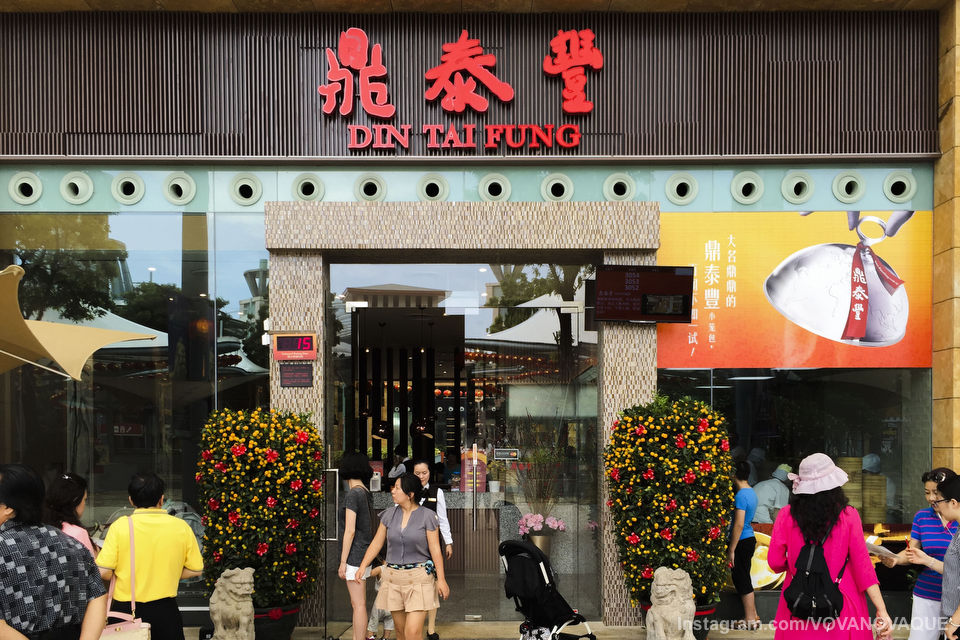 Me and my friends were very satisfied with the service, taste of food and the way the restaurant Din Tai Fung in Sentosa is organized. It was the best place to taste xiao long bao for the first time ever. I can only strongly recommend the place to all my friends. Put down the address.
Information
Located: Resorts World Sentosa
Address: 26 Sentosa Gateway, #01-217, Singapore
Official page: http://www.dintaifung.com.sg
Average receipt per person: 25$ Sg ≈ 20 Euros
Open: 10:30–21:30
Share your experience with xialongbao in this or any other restaurant in Singapore. Your comment is very precious. Don't be shy to be the first!
How I saved money on the hotel in Singapore