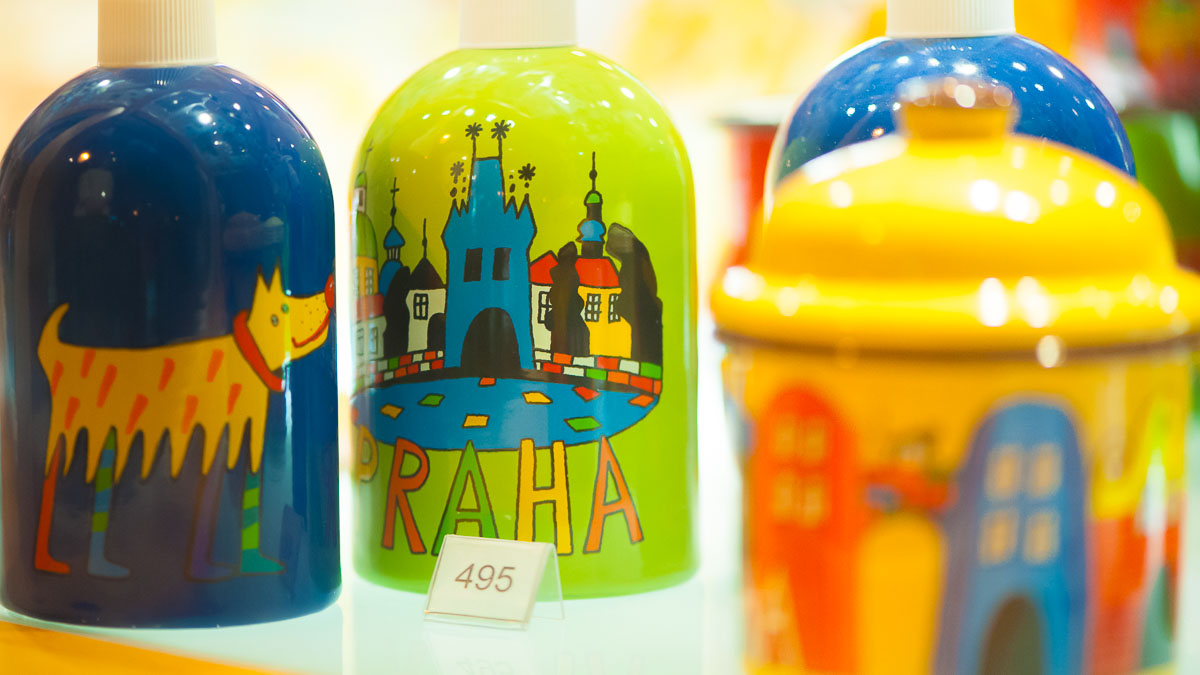 My friends if you are at the stage of planning your budget for a trip to Czechia or already in Prague and think of going to buy presents to your friends and relatives, I recommend you to read this article first. I will help you to choose the best souvenirs from Prague to bring back home and give recommendations, where to buy them.
Post cards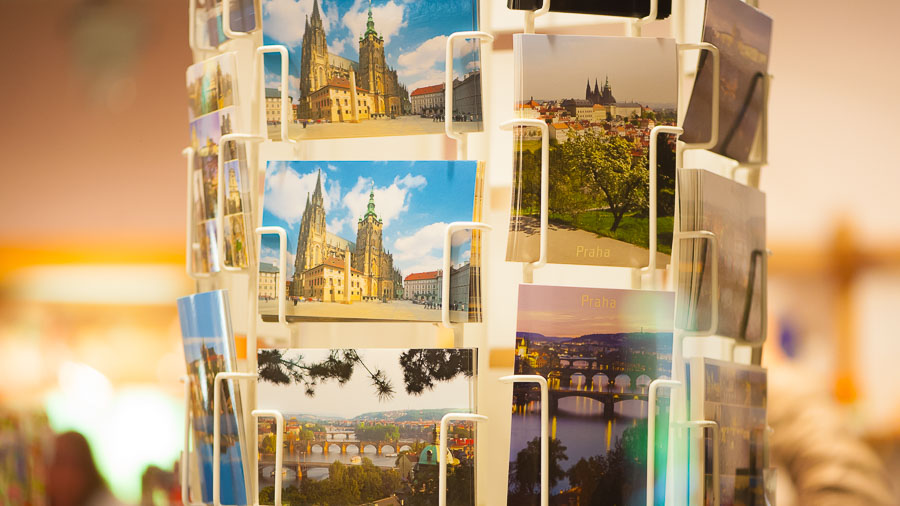 A post card will be the best, the quickest and the cheapest souvenir to buy in Prague that you can send to your friends or relatives. Believe me, that they will experience unique emotions opening their mail box and finding among the bills a post card from you. I am so confident, because I personally know how it feels. With my friends and family we have this tradition of sending post cards. And it is always a great joy!
In Prague one can buy a post card on every corner. Unfortunately most of them look terrible, because the quality of the picture and print is as low as the price. Sometimes, you can see items for 3-5 CZK. According to good exchanges in Prague it is about 8 post cards for 1 Euro. Therefore I launched my own online post card shop, where you can order a post card to be sent to the address or addresses you need.
Magnets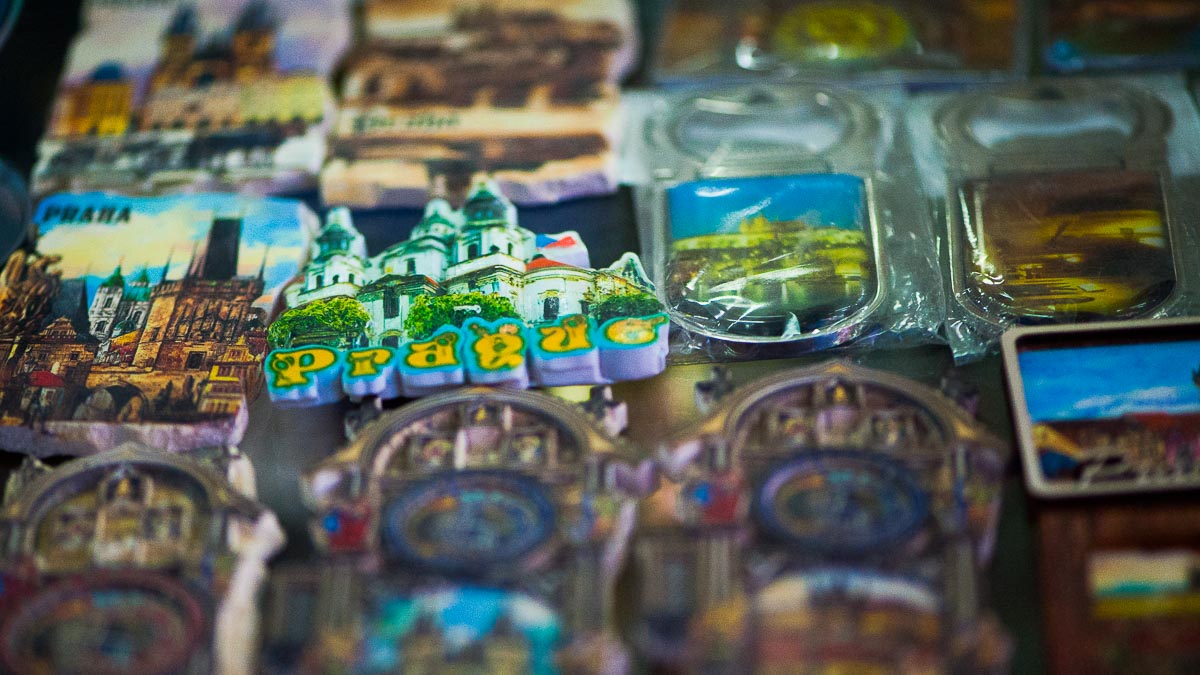 According to statistics, magnets are the most popular people buy for souvenirs in Prague or in any other cities. It might be a good present, provided you really care about the quality and the picture it reflects. Though the fridges serving as new homes for magnets are quite big, they can't fit all of them. At least in my family and in the families of my friends. That's why think twice before buying it.
What concerns the places where to buy magnets in Prague for souvenirs, I can recommend Charles Bridge and small design shops hidden away from the touristic routes. So if you have more than one day in Prague, don't be in a harry to buy magnets in the first shop you see.
Pictures and paintings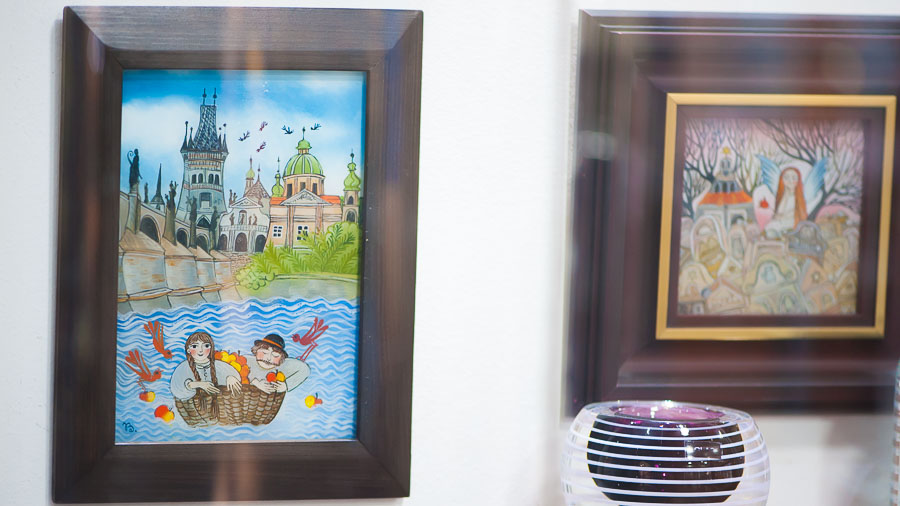 In the Old Town and Prague Castle you will see a lot of galleries or better to say art shops. These places have its own special atmosphere. I personally like visiting such shops to feel the artistic ambiance and sometimes to buy souvenirs from Prague for my artistic friends.
It is very often, when the artist himself sells the works and can tell you a long story about this or that painting. I love to listen to them, because these people treat the works as kids. Among the most interesting works to buy are Prague views, nature and Czech Castles as well as Czech Mountains. Where to buy art in Prague? While going around Old Town and Mala Strana pay attention at tiny shops.
Hand made souvenirs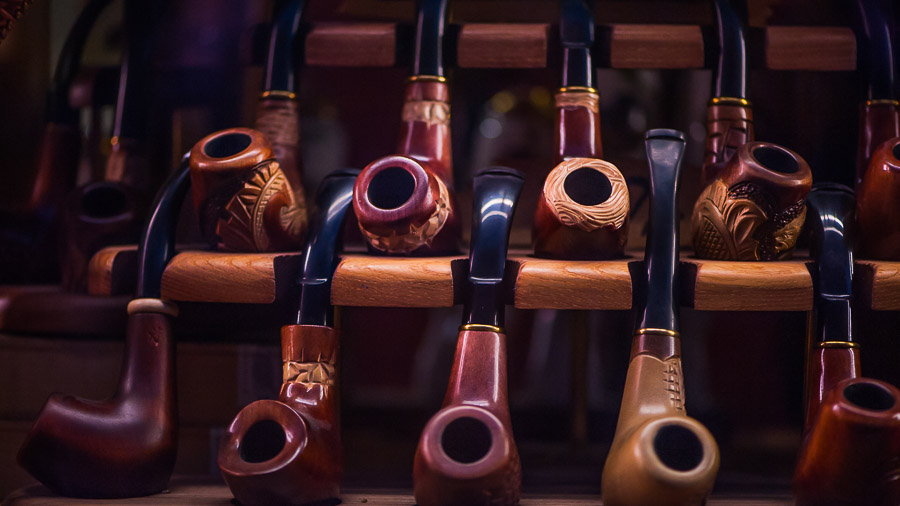 Besides paintings, art galleries and local art shops offer a lot of hand made souvenirs. They do not absolutely reflect anything Czech or Prague. Among the places where to find such souvenirs I would name Vnitroblock – the biggest and best art spaces and lofts in Prague 7 (Holesovice). Among the private tours you can find Hipster Prague Tour, which includes a visit to this place and other interesting locations.
Alcohol as souvenirs from Prague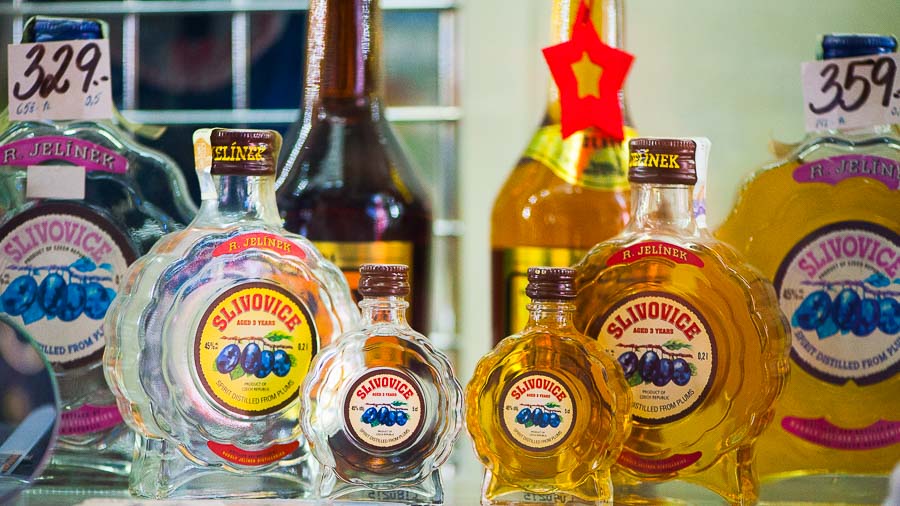 There are 3 main alcohol drinks one can bring back home as a local souvenir from Prague and Czechia. These are:
beer;
slivovice;
Becherovka;
Absinthe.
Beer
What concerns Czech beers, this is a huge question. I would not recommend anything here, because tastes differ. But I would like to urge you, that it is cheaper to buy some cans or bottles of beer in one of the shops in Prague, rather than to overpay for the same beer in Duty Free shop in Prague Airport. There a can of beer (they only have Krusovice) costs 50 CZK – twice the normal price.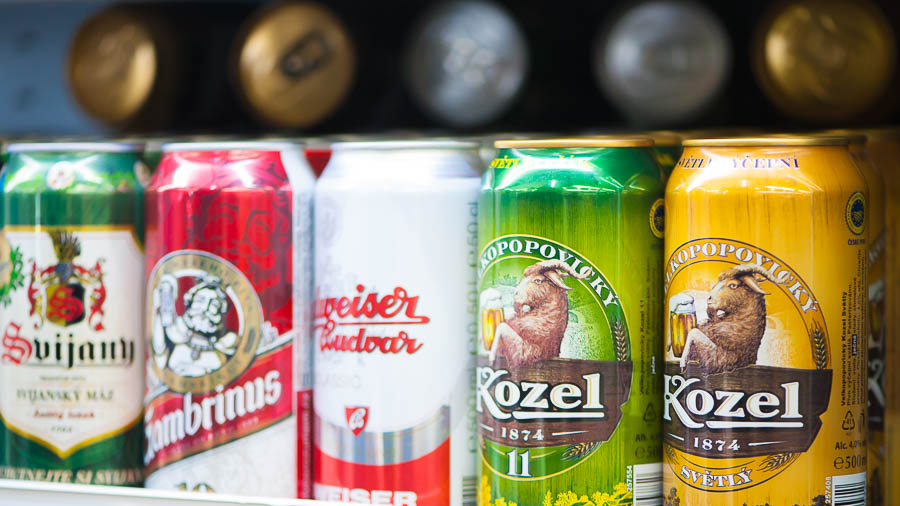 Slivovice
Slivovice is a strong spirit made of plums. It is kind of vodka, but with a light flavor of plum. You need to sip it and inhale the air to feel the taste. A bottle of slivovice costs about 15-20 Euros in a shop like Billa or Albert. Choose the brand with a dear (R. Jelinek).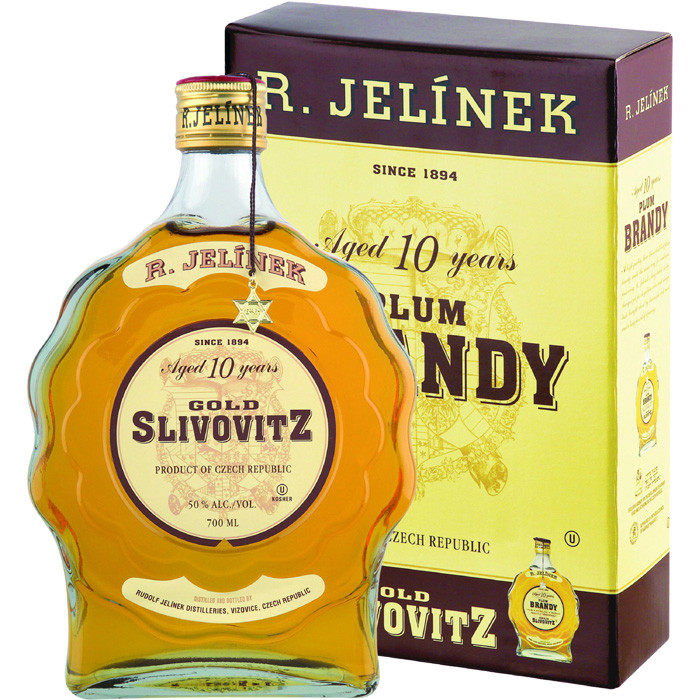 Becherovka
Becherovka is another traditional Czech liker originally from Karlovy Vary. Imagine, that the first bottle of this herbal bitter was sold in 1807. Now it has to functions: digestive and ingredient of a famous Beton cocktail: Becherovka + tonic. There are the following types of this drink:
Original;
Lemond;
Cordial;
KV 14.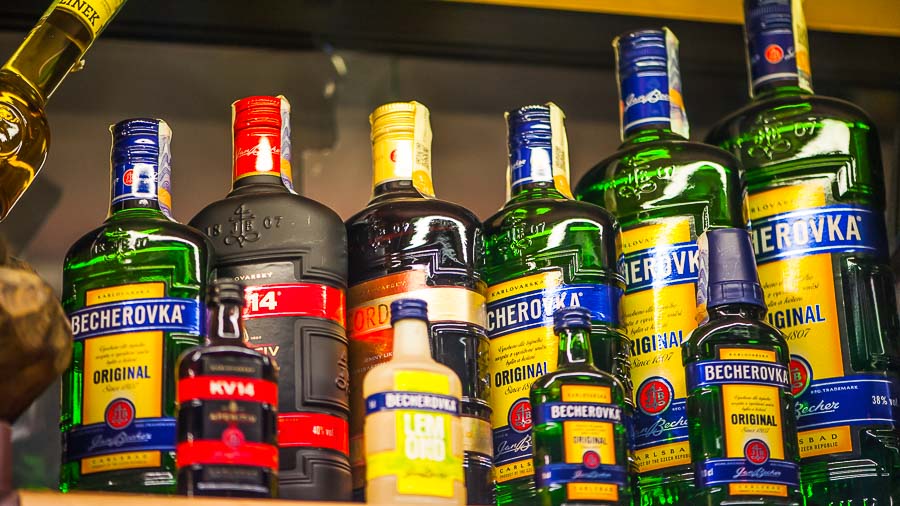 So if you plan to bring some bottles of Becherovka as souvenirs from Prague, make sure that you find Albert or Billa shop to buy these presents there.
Absinthe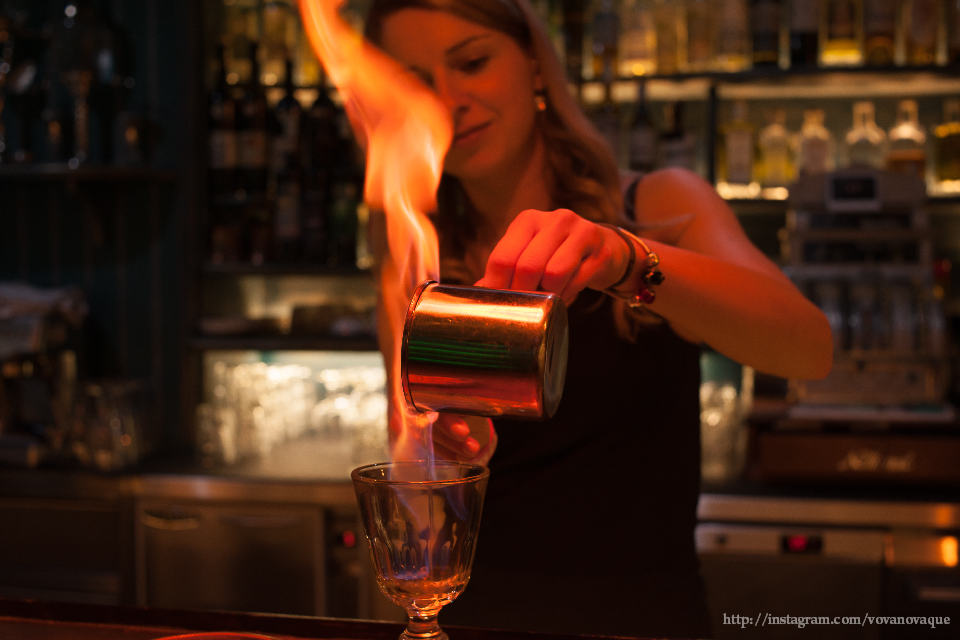 Another strong spirit with a long history and a lot of famous people involved in it is Absinthe. Today there are a lot of places in the centre of Prague where you can buy a bottle of green fairy beverage as a souvenir. But I would like to recommend a special place, which is known for the best absinthe atmosphere and the biggest collection of this drink. You need to find Absintheria in the streets of old town and ask for a bottle of King of Spirit. Or better to taste it on the bar.
Jilská 7, 110 00 Staré Město
Food (mostly spa wafers Kolanada)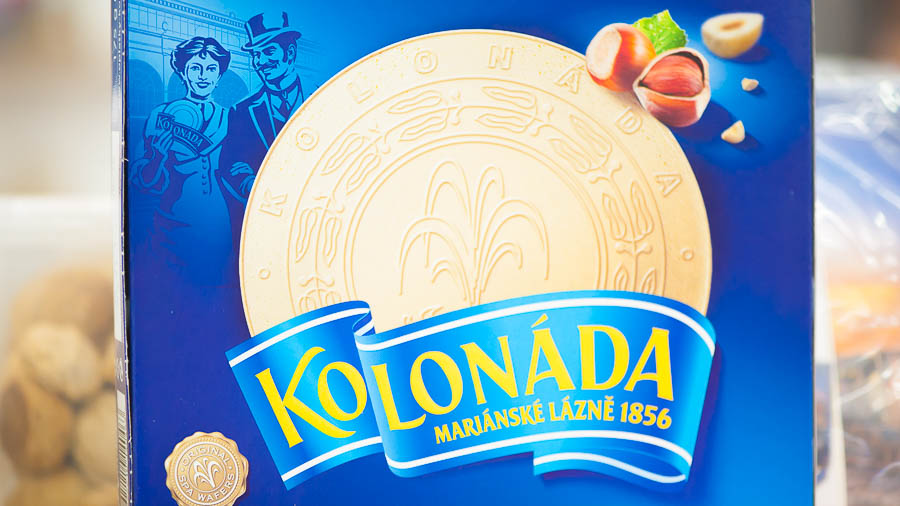 Though Czechia a very interesting country from the gastronomic point of view, there are not so many things one can buy as food souvenirs from Prague. Among the most popular are the round spa wafers Kolanada with hazelnut, vanilla, sugar and cinnamon fillings. This traditional Czech pastry was invented in 1856 and since that times become just as a strong symbol of the country as beer.
Pickled cheese (nakládaný hermelín) and pickled sausage (utopenec) are the two traditional Czech starters or beer dishes, which you won't find anywhere else. The price for a portion of cheese or sausage is almost the same – 60-70 CZK (3 Euros) per pack. Again you buy them in Billa or Albert. But before you go and buy these tasty souvenirs I suggest going for a gastronomic private tour in Prague, where I introduce tourists into the local food culture.
Bohemian Crystals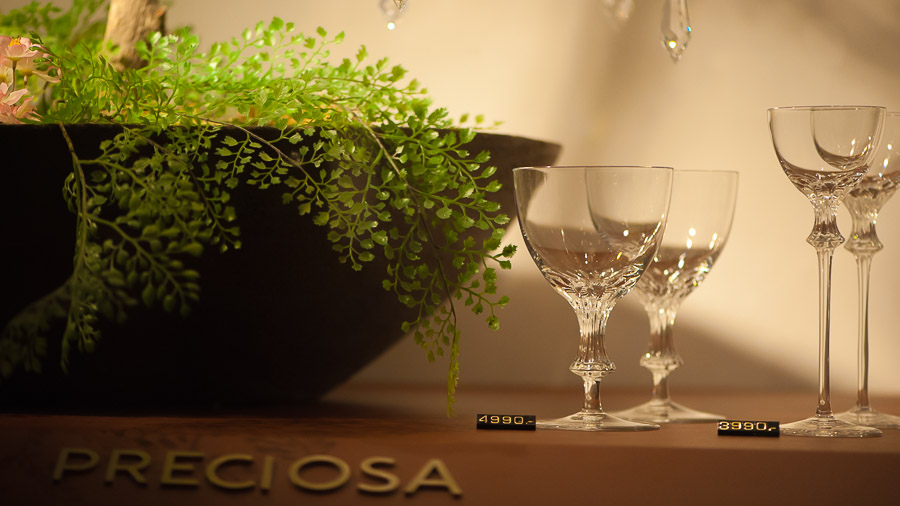 Czech or Bohemian Crystals and Glass is another souvenir from Prague or better to say big and good present. On the one hand you can spend some 20 Euros for a tiny glass or crystal. On the other hand there are really impressive designer chandeliers made of high quality materials. The best place to buy original bohemian crystals and glass in Prague is a shop Euro Gold Centre located on Pariska street. There you can use a special promo code CHEEZZME to get a discount.
Pariska 5, Prague, Euro Gold Centre. Discount promo code: CHEEZZME
Garnet jewelry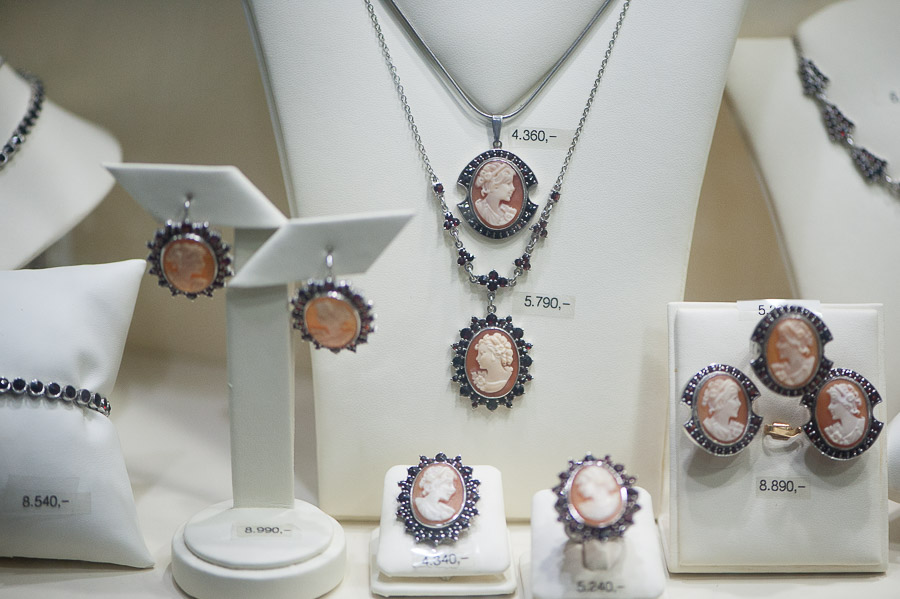 The same shop Euro Gold Centre offers a huge choice of Czech Garnet Jewelry. The history of this stone begins with ancient times: VI-VII centuries. But the heyday of garnet comes in the XVI century. The most famous mine, where they mined this stone was located in Turnov. There is even a museum devoted to the history of garnet.
If you are interested in such a variant of souvenir from Prague, use the same recommendation as above. Euro Gold Centre located on Pariska street. There you can use a special procode CHEEZZME to get a discount.
Pariska 5, Prague, Euro Gold Centre. Discount promo code: CHEEZZME
Krtek (Mole)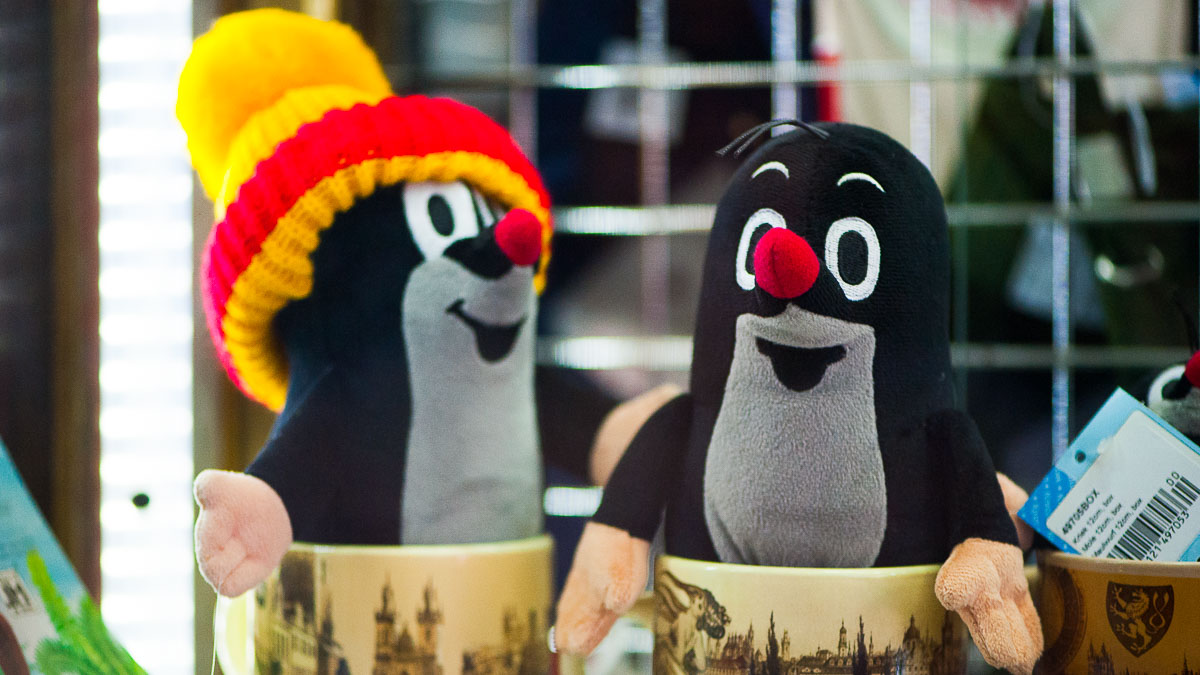 Krtek is official kids symbol of Prague. In the times when Czechoslovakia was a part of USSR local artists had to create a character for cartoon series to oppose Disney. So it had to be a creature, that had never been used by capitalists. That is why they picked a mole. It is a funny cartoon and on the other hand it teaches kids a lot of good things. Have a look at it and buy some moles as souvenirs from Prague in any shop, because the prices are all the same everywhere.
Koh-i-nor
Have you ever heard of koh-i-nor? If this question seem stupid for you, sorry. But I am sure that there are a lot of people who do not know anything about this famous Czech brand with over 200 years of history. Koh-i-Nor is a company that produces pencils and everything one needs to draw. The quality of the products has been checked billions of times by people from all over the world. So if you are a person, who likes to scratch a pencil against white paper or you would like to inspire your kids of friends, go and buy in Prague souvenir shop several pencils.
Address: Na Příkopě 26, 110 00 Nové Město
Puppets or Marionettes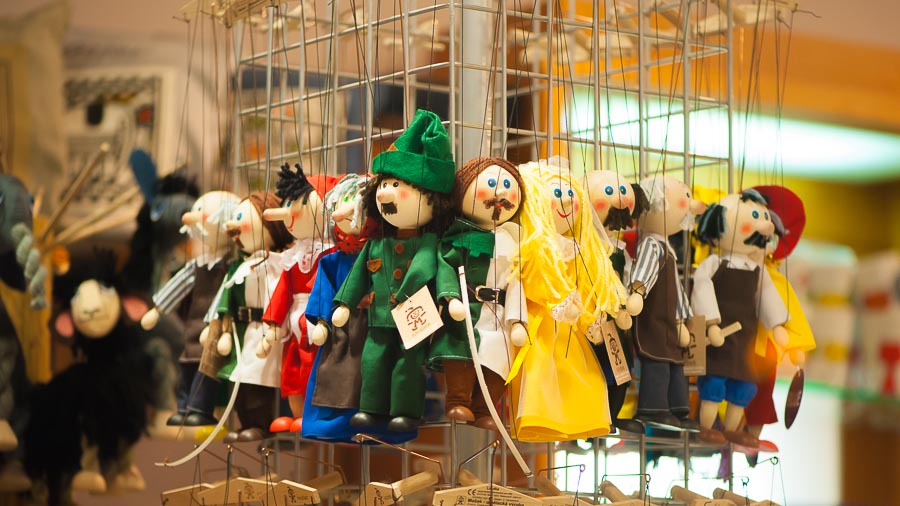 And to wind up with souvenirs from Prague for kids, I would love to recommend to buy a puppet or a marionette. The latter is a traditional character in a lot of Czech theaters. Originally marionettes came from Italy with traveling actors. They showed performances to locals and food or money for it. Just the same as modern street musicians do. The price for a puppet today may vary from 50 to 1000 Euros. It depends, if you would plan to have a Messi made is china or a skeleton made with love in passion by a local artist.
One of the best shops to buy hand made marionettes in Prague is a shop near Vysehrad called "Rici Marionettes" — Vratislavova 2/23, 128 00 Praha 2-Vyšehrad
Designer clothes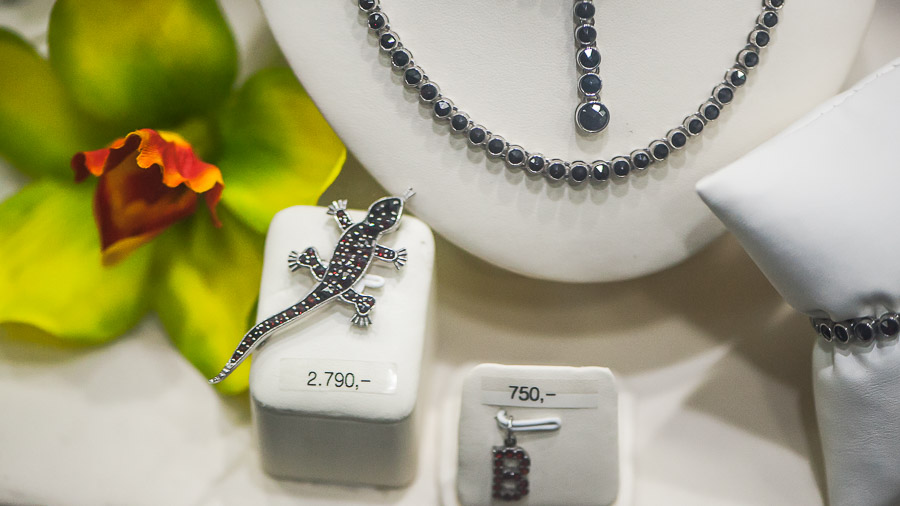 You could not have though of Prague as a fashion city. But there are really impressive events going on. Local designers arrange design and fashion markets, they create and make amazing clothes. But it is really hard to find such a shop among all the touristic mini-markets, where they say everything. There is a special street with all famous shops as Prada, D&G, Tiffany and so on. But if you are looking for a local design as souvenirs from Prague, you need to visit Vnitroblock in Prague 7. There you will find huge choice of amazing items and see how non central city lives.
Beer and cannabis cosmetics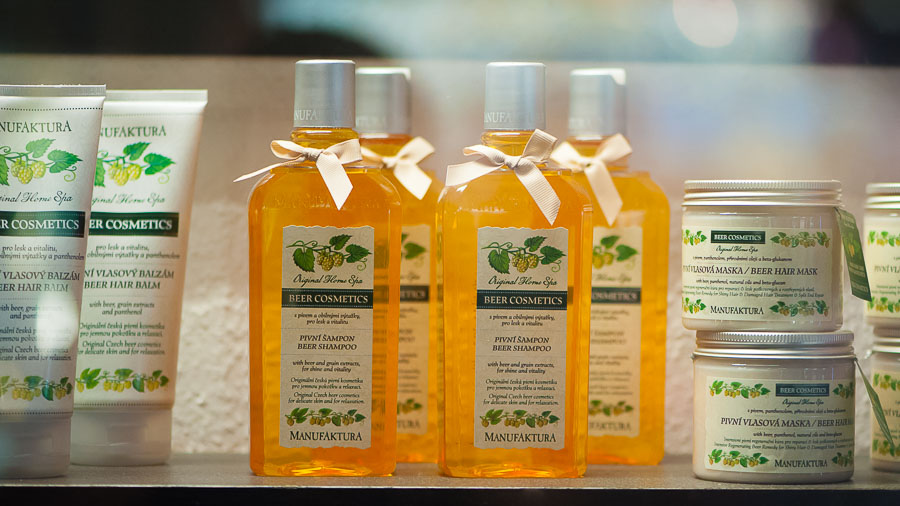 For those of you, who cares much about skin and hair, I recommend to buy traditional Czech cosmetics. Usually they make it of beer and cannabis. No worries, you can't get high with cannabis cream of shampoo. But it helps to cure hair and skin. My favorite shop with original Czech and Carlsbad cosmetic in Prague is Pani Praha. You will find the shop Mala Stuparska street, just opposite the church. Name our promo code and get you discount for a purchase.
Malá Štupartská 634/7, promo code for discount CHEEZZME
So as you can see, the list of souvenirs from Prague is quite a huge. Post cards are too school. Food and beverages are fine and clear, as well as garnet and crystals. So get inspired and plan the wish list before you come to Czechia. Any recommendations and suggestions are welcome in the comments above. If you run a shop with original and unique souvenirs, contact me and I will include you into the list.
Reliable and comfortable transfer from and to airport in Prague