Sicily in April is always a good plan. Believe me! The weather is very comfortable. There are almost no tourists, because the sea is still cool to swim. Therefore me and my friends love so much to travel to Sicily in spring. We take advantage of taking amazing chance of enjoying the Island in a very pleasant way. First of all because in April it is not too hot! So let me share with you some of the precious moments of our trip.
Travel plan for a trip to Sicily in April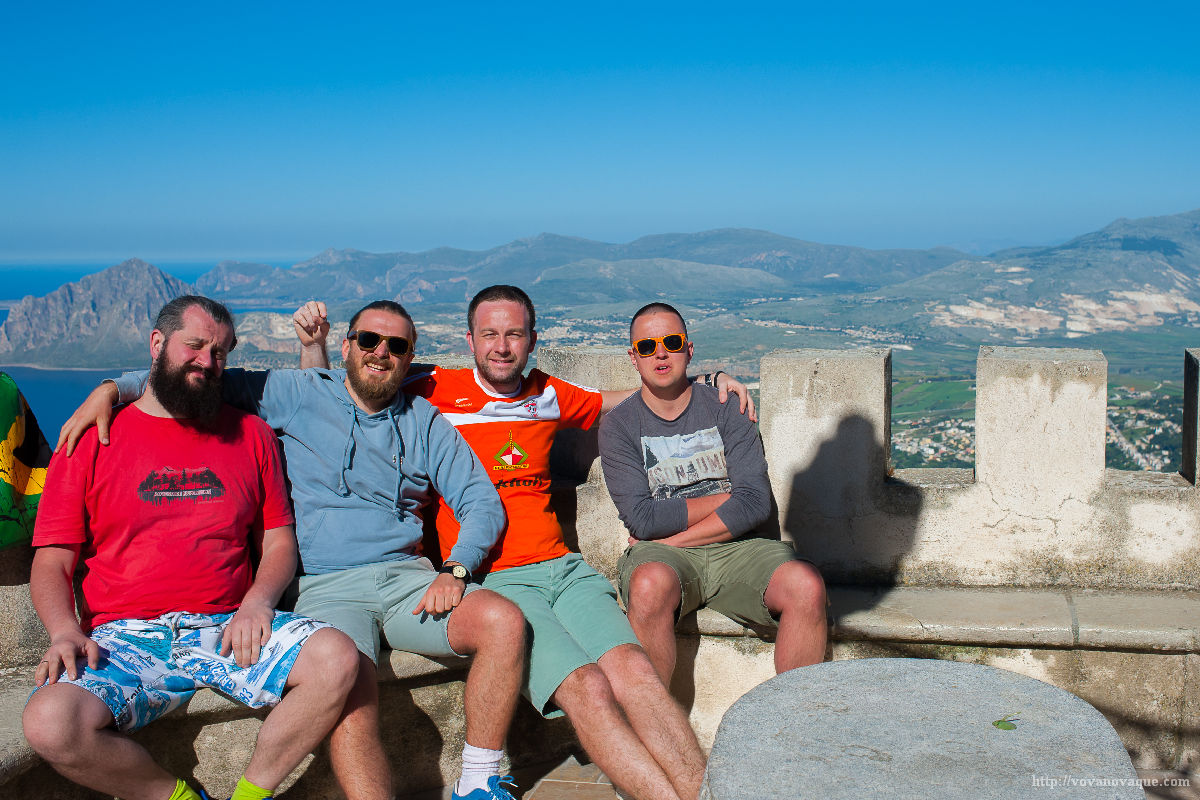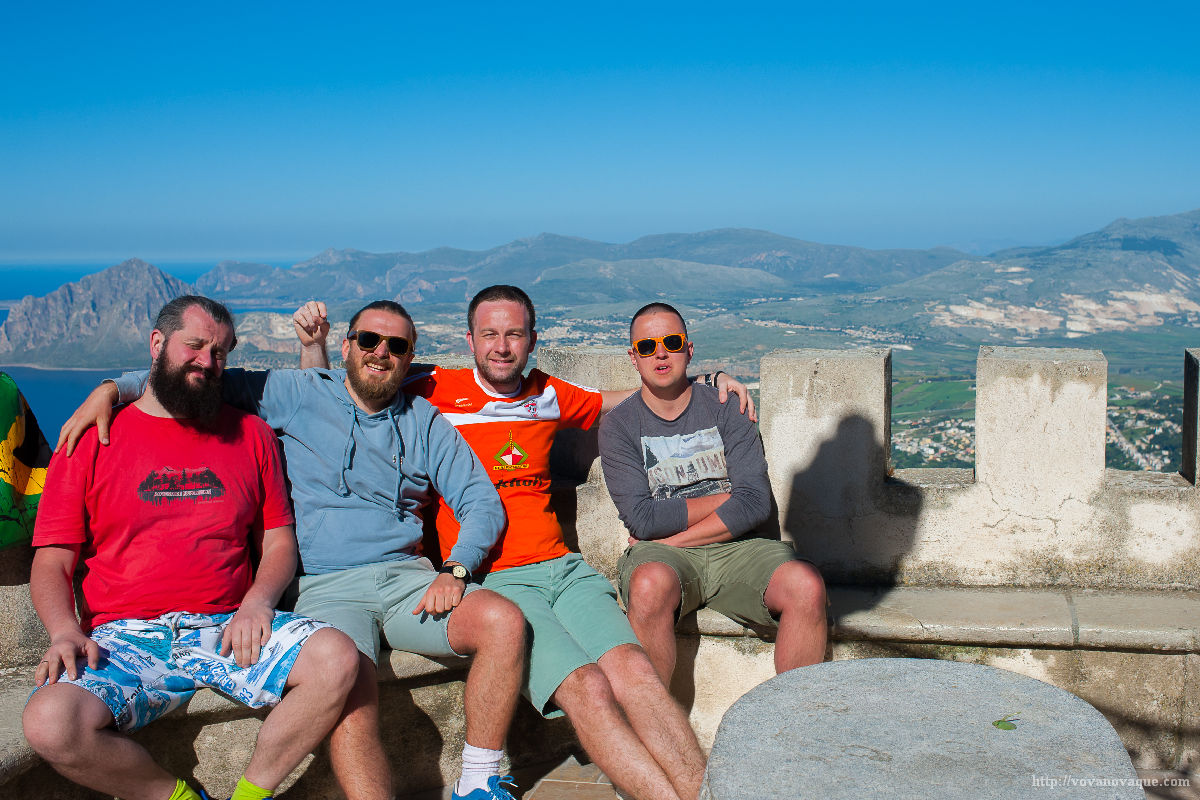 Within 3 full days we managed to: 
eat 2 kilos of riccota;
digest 2 kilos of mussels;
taste 5 various vines;
swim in two seas;
climb a mountain (by car);
conquer 2 islands;
discuss numerous topics;
build plans for future trips;
do nothing (several hours a day).
You know, sometimes too many things happen around and the only possible way to reflect them all is to observe. I followed this idea and was doing it through the lens of the camera. Therefore below you can see happy faces of my friends, people around and places we were visiting. I dedicate this post to my mother, who is always worried, if I eat well. My dear, look how good we ate in Sicily.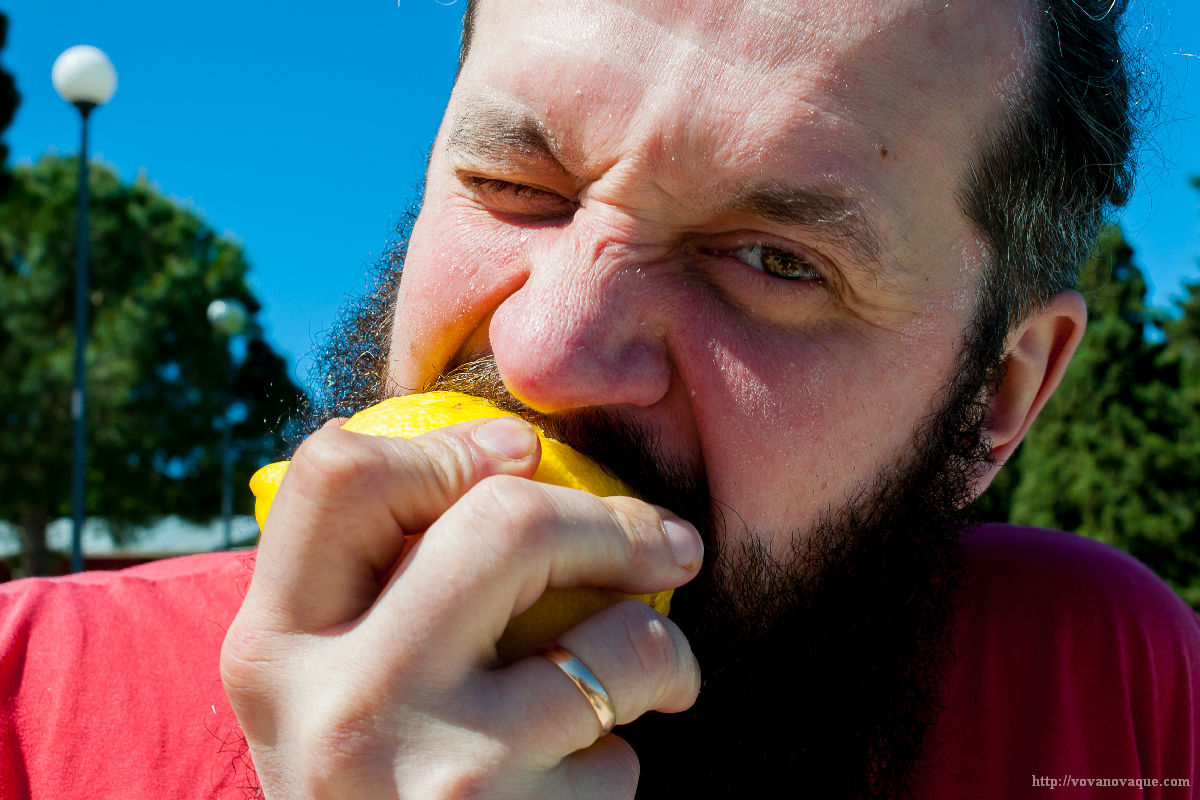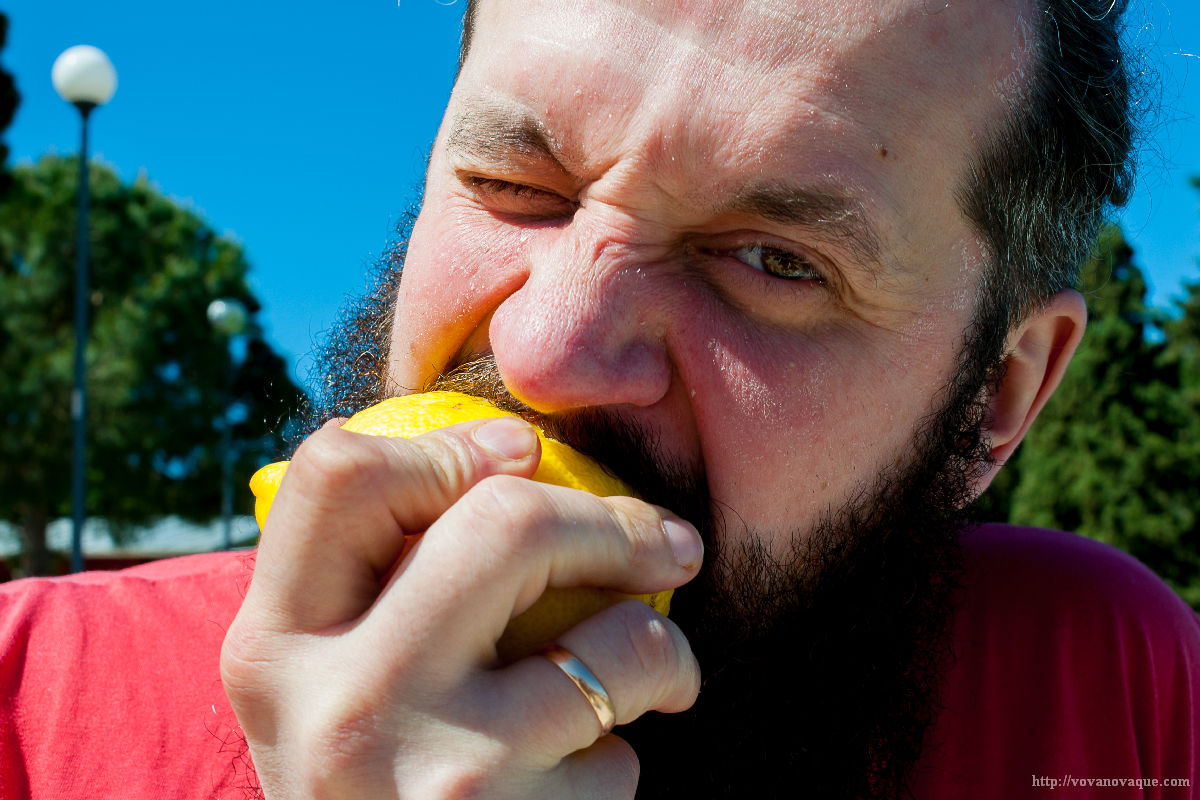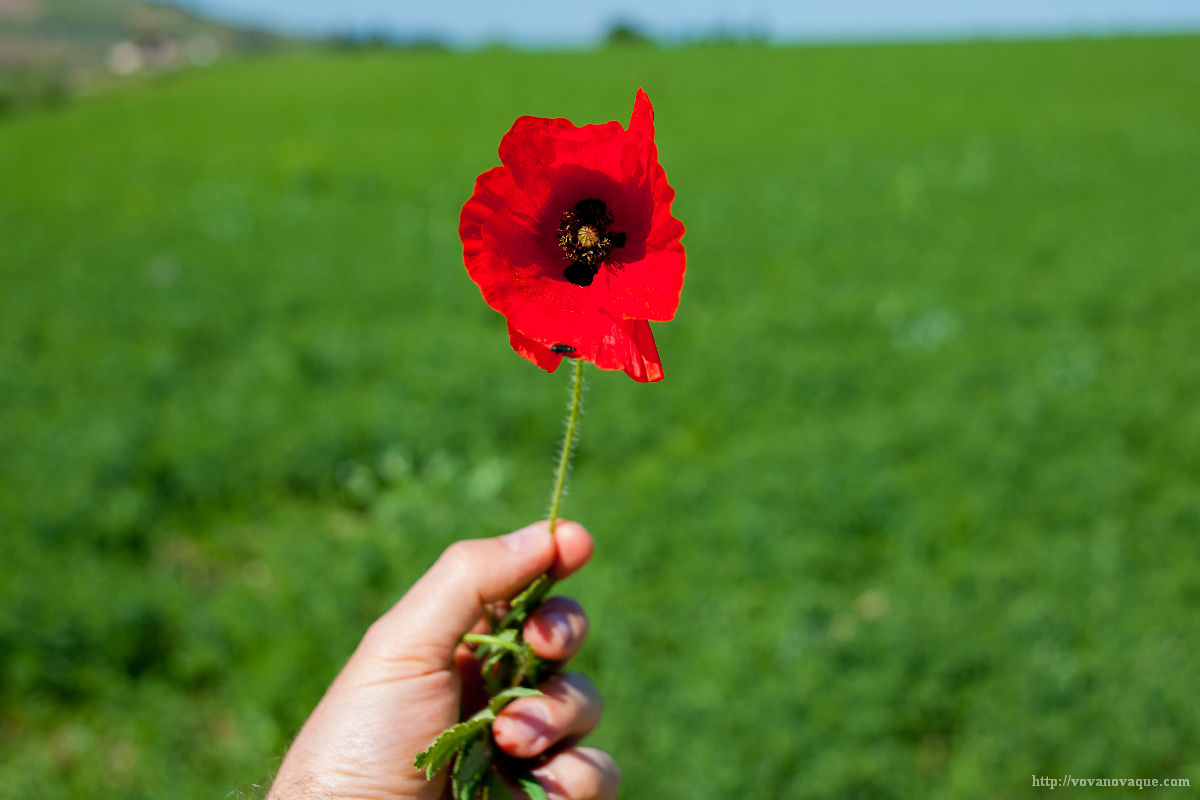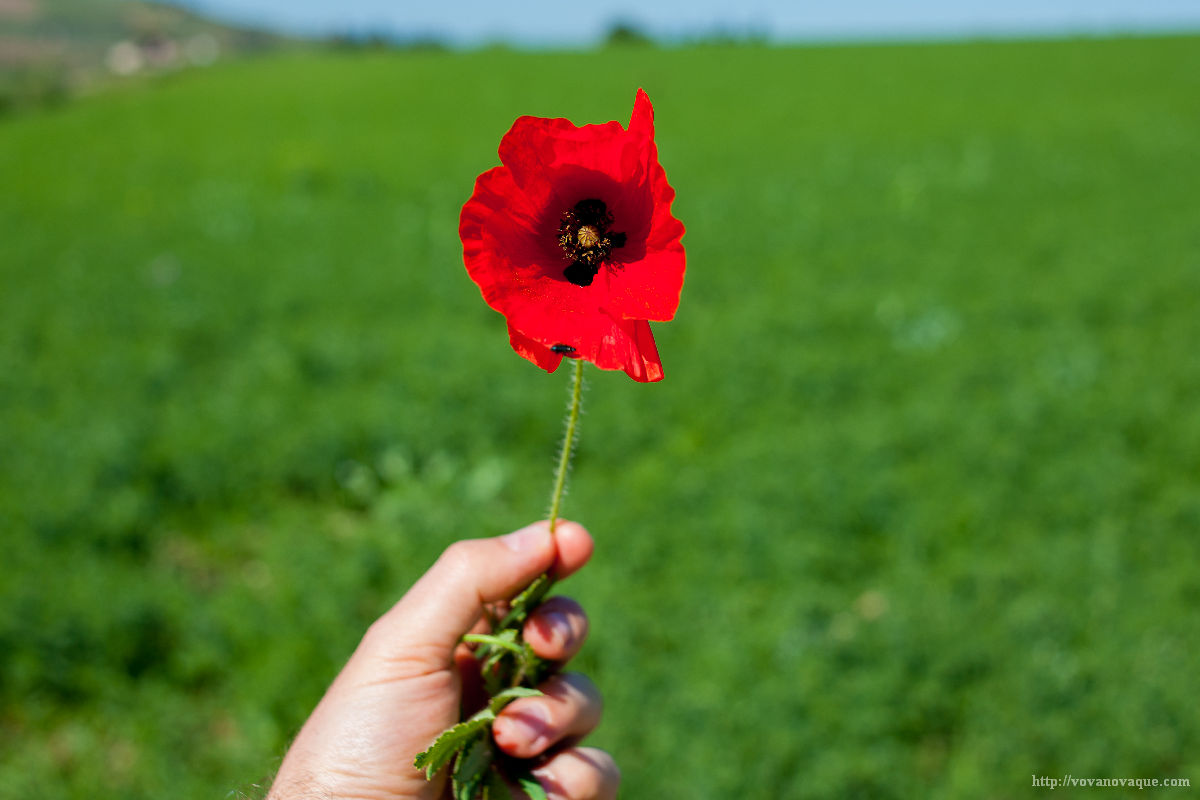 Weather in April in Trapani
The weather in Trapani in April was amazing. During the day it was about 24-26 Celsius. At night the air was a bit colder: around 8-10. Which actually was quite alright for us after central European weather. For example have a look at weather in April in Prague.
Biggest cannoli in Sicily
With help of our Sicilian friends, we found a tiny village with amazing pastry bar. The village is located some 15 minutes by car from Trapani. It is called Napola. Believe me, if you like to eat and want to taste Cannoli XXL — the biggest you in your life, go there.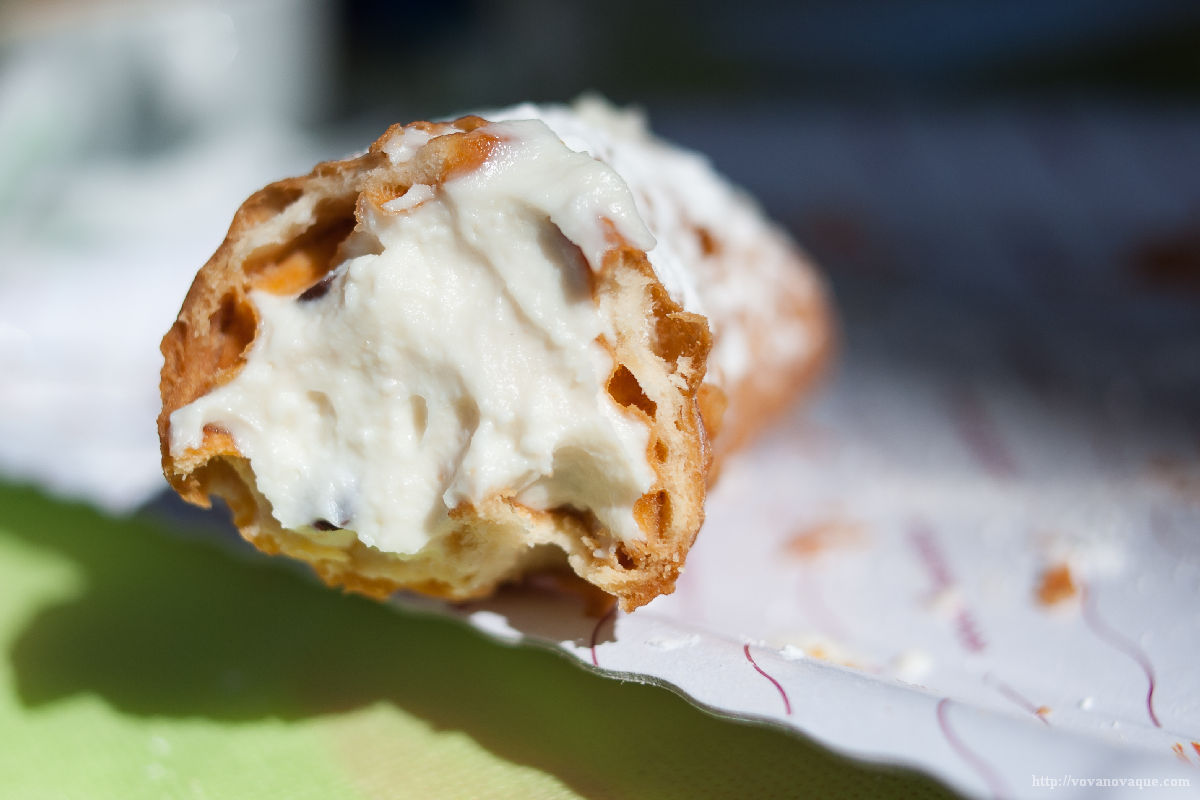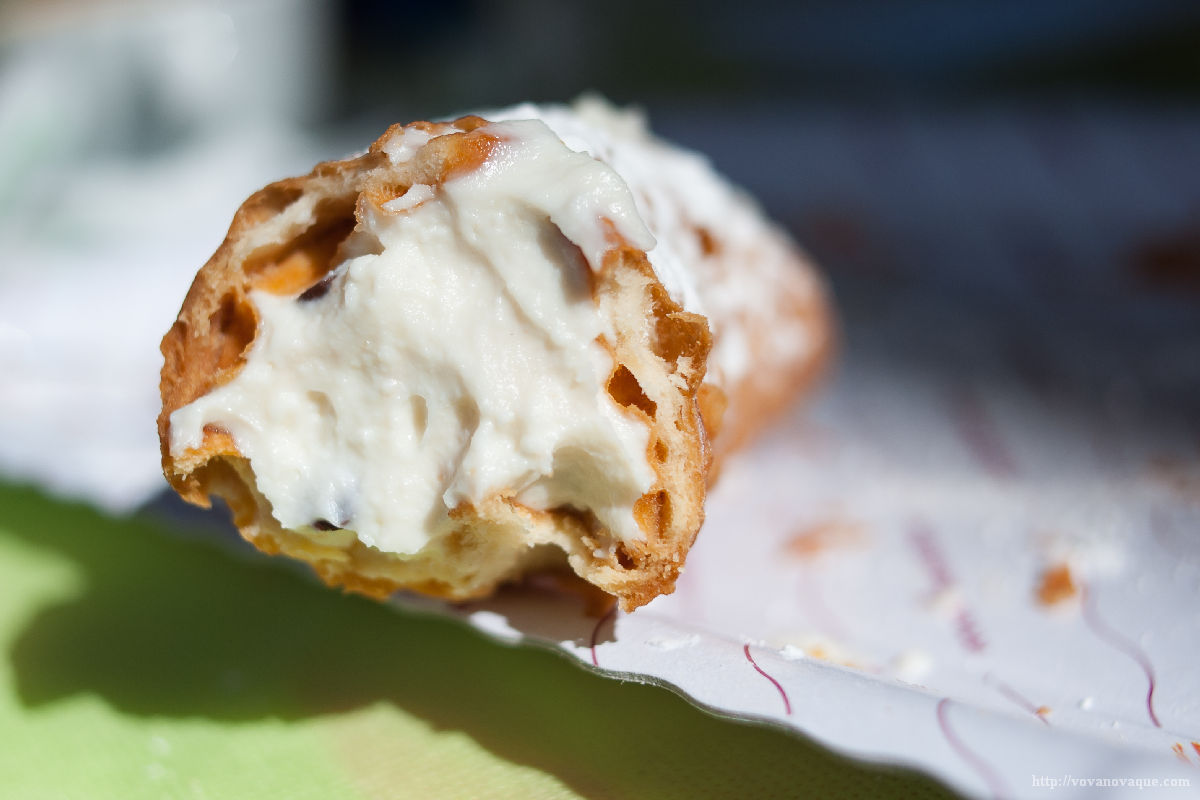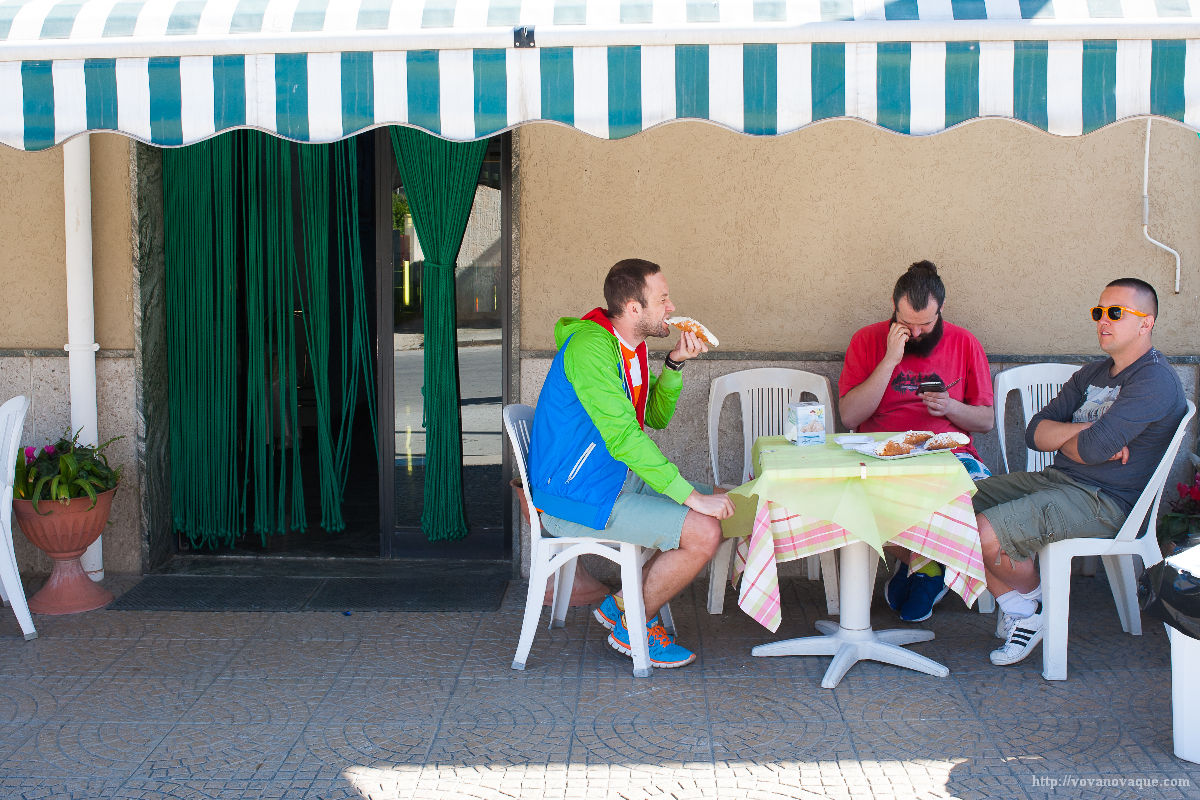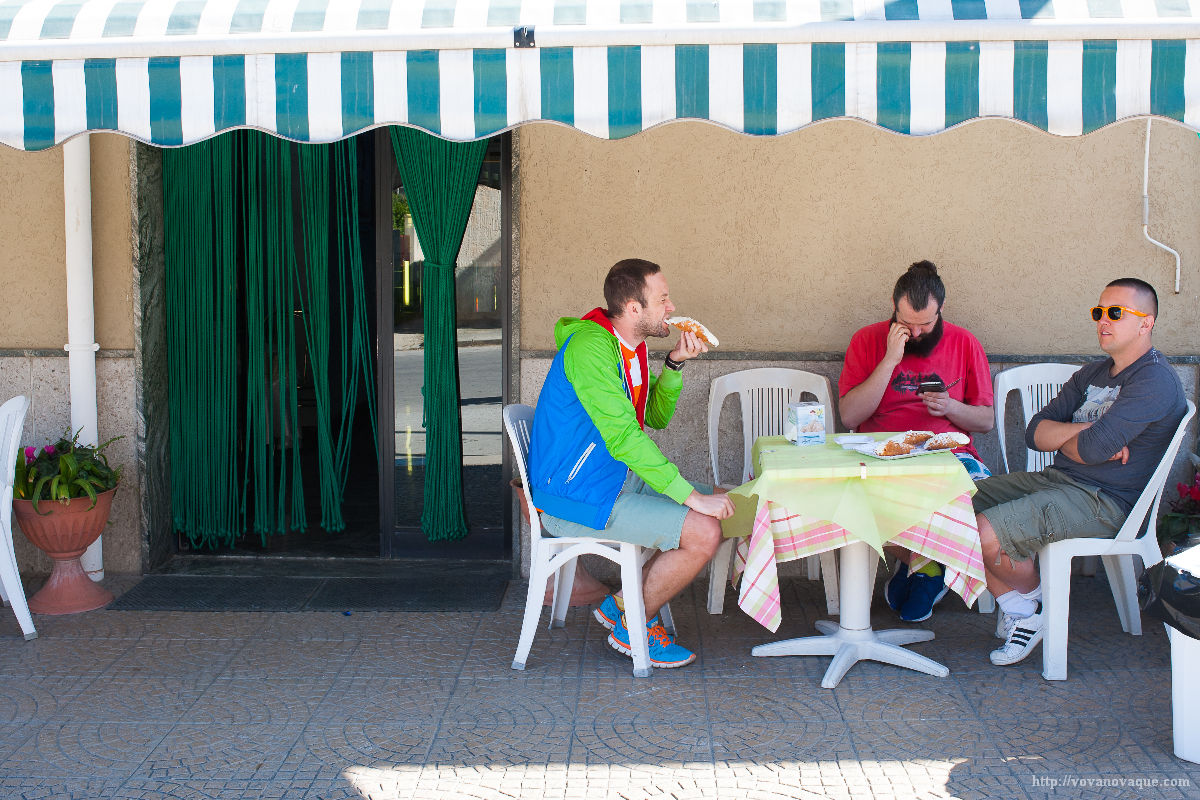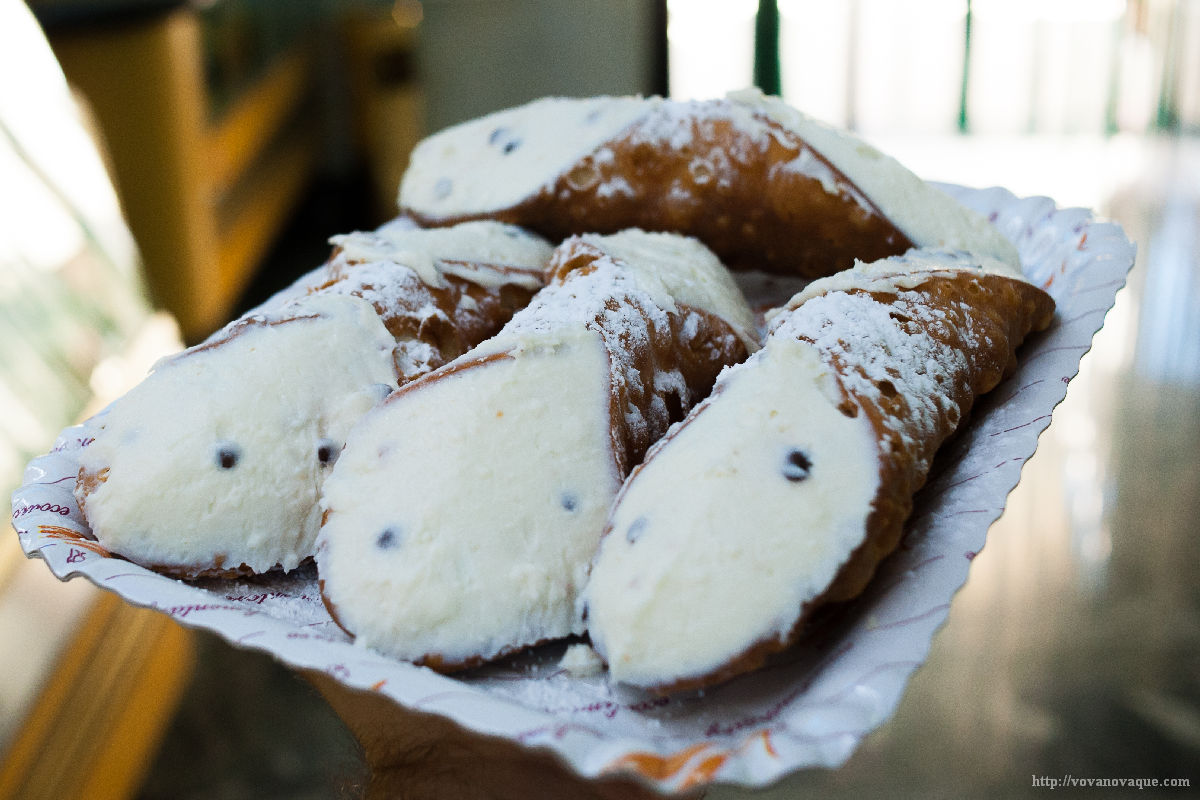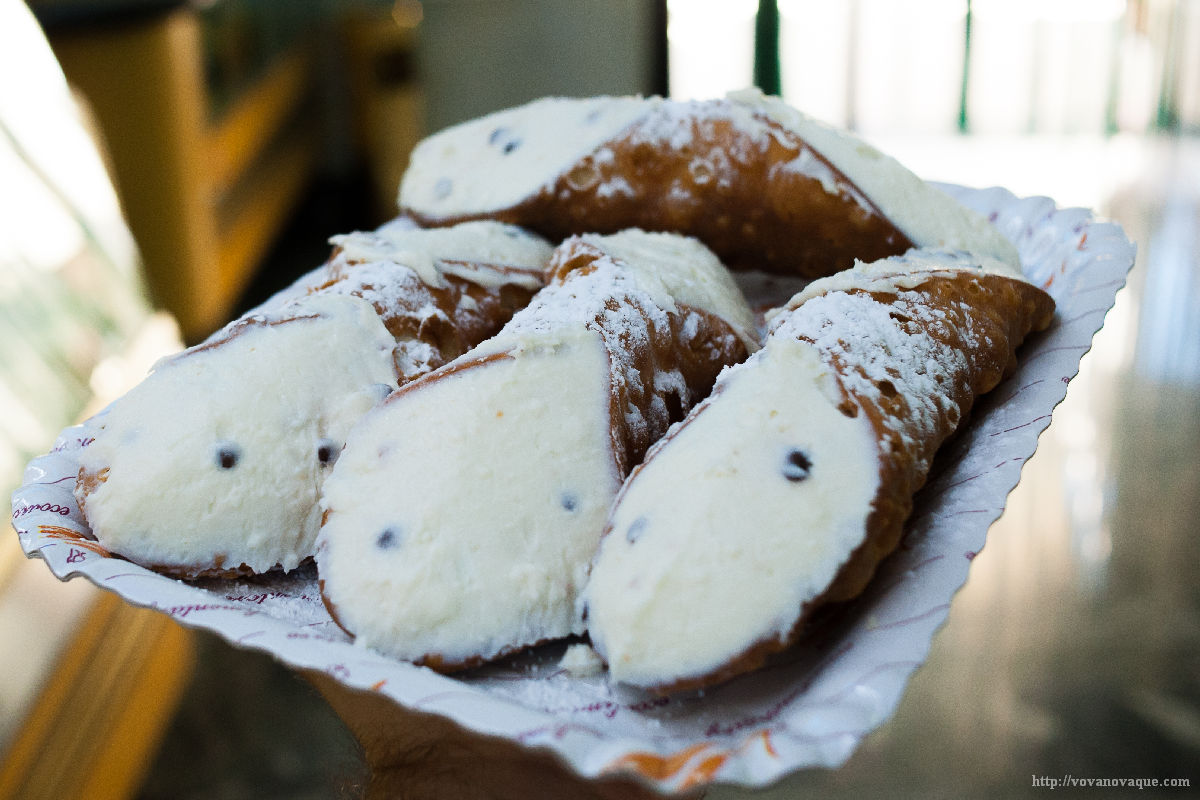 Sea salt in Trapani
Sea salt farms are very popular in Sicily. Unfortunately, due to technical development and cheap labour power in different parts of the world, the amount of Sicilian sea salt is decreasing. But still, there are some place where you can see how it is made. One of the is Salinagrande — a village near Trapani.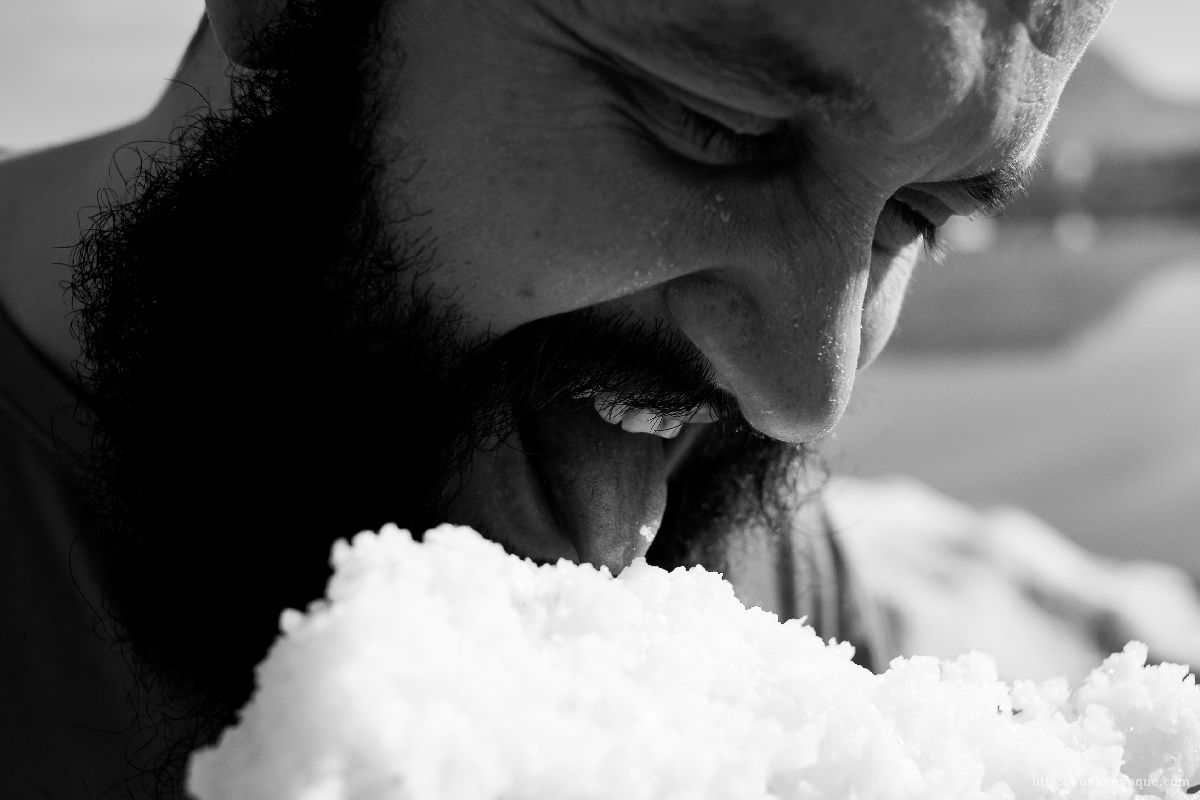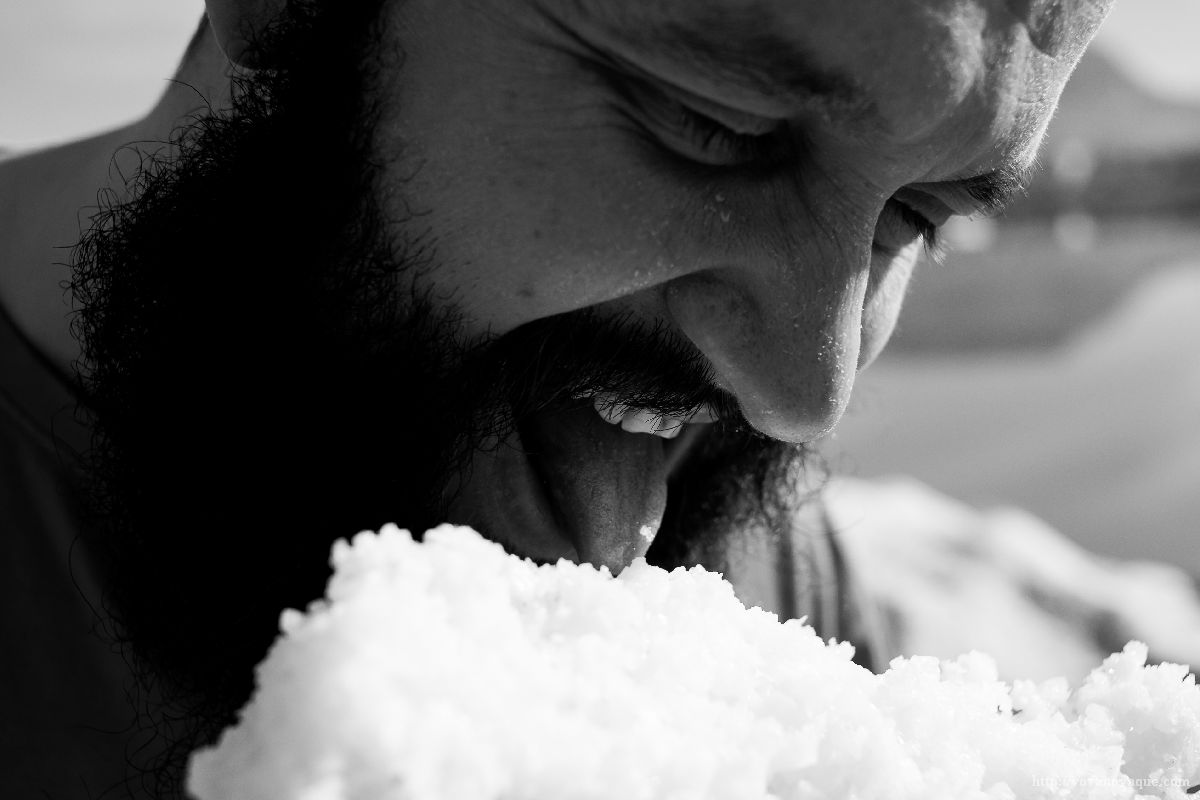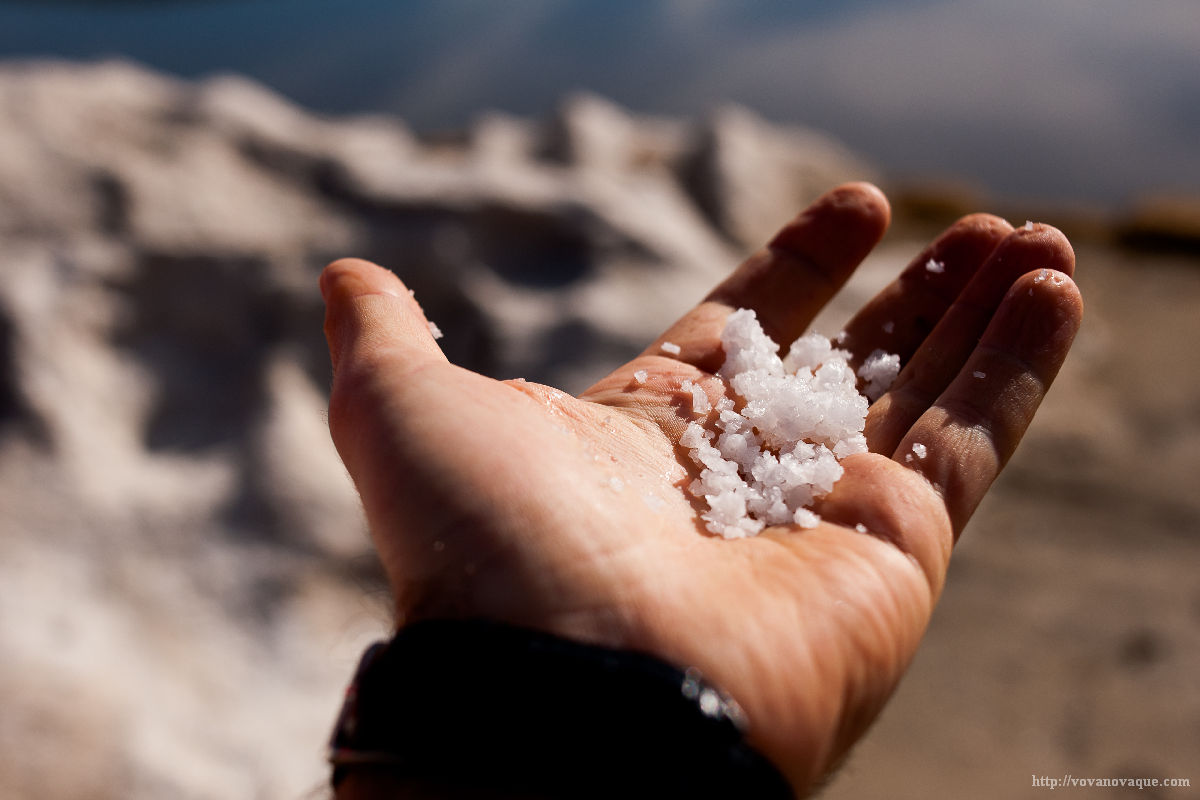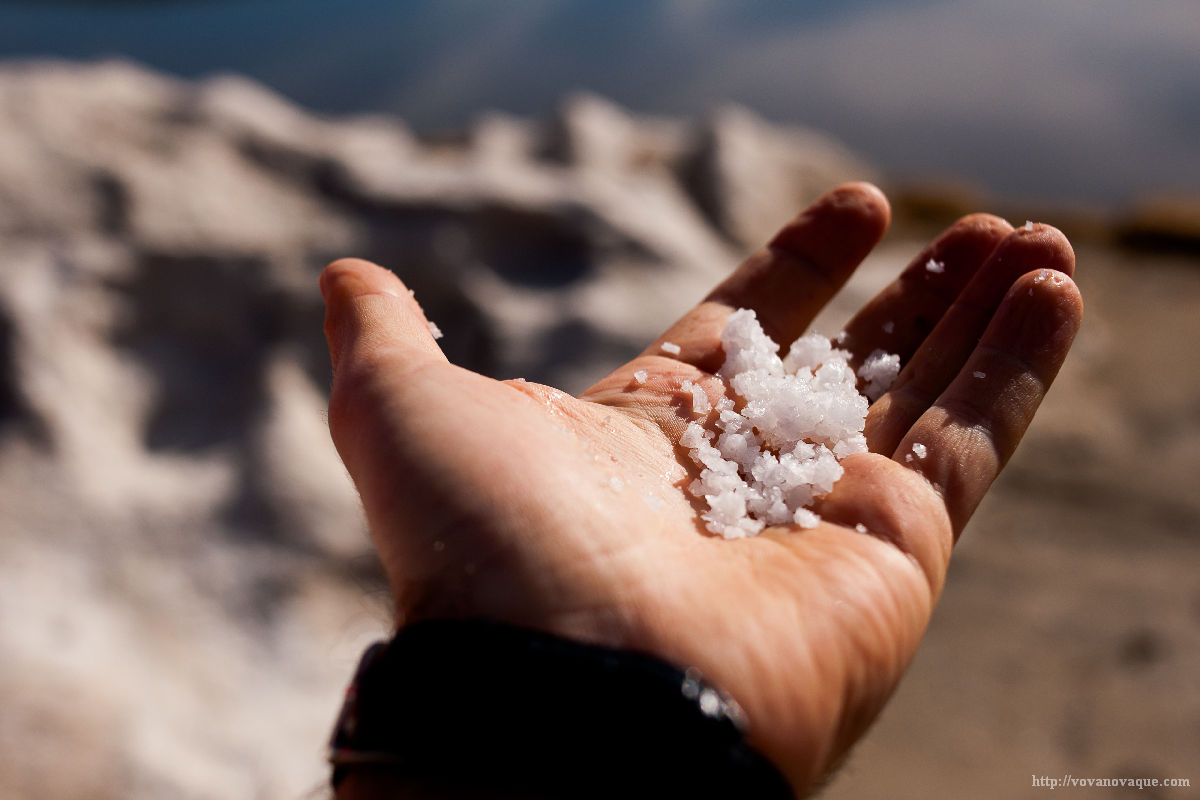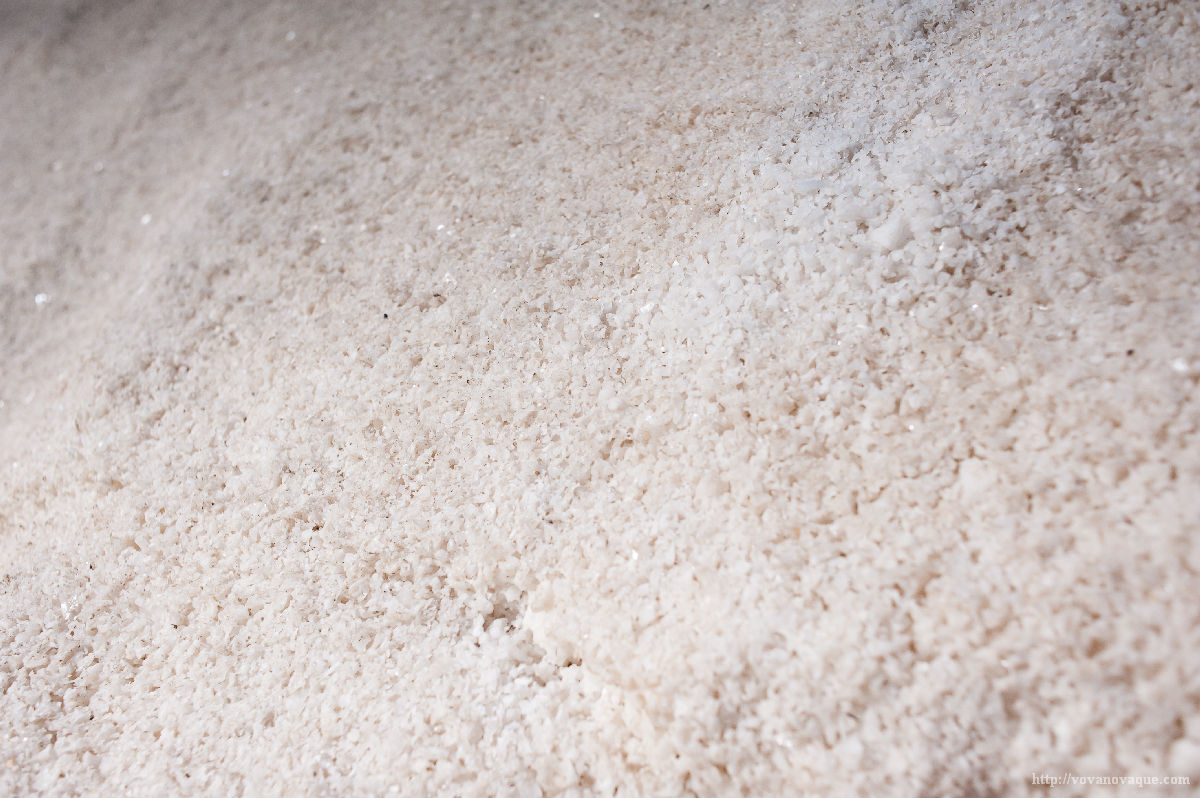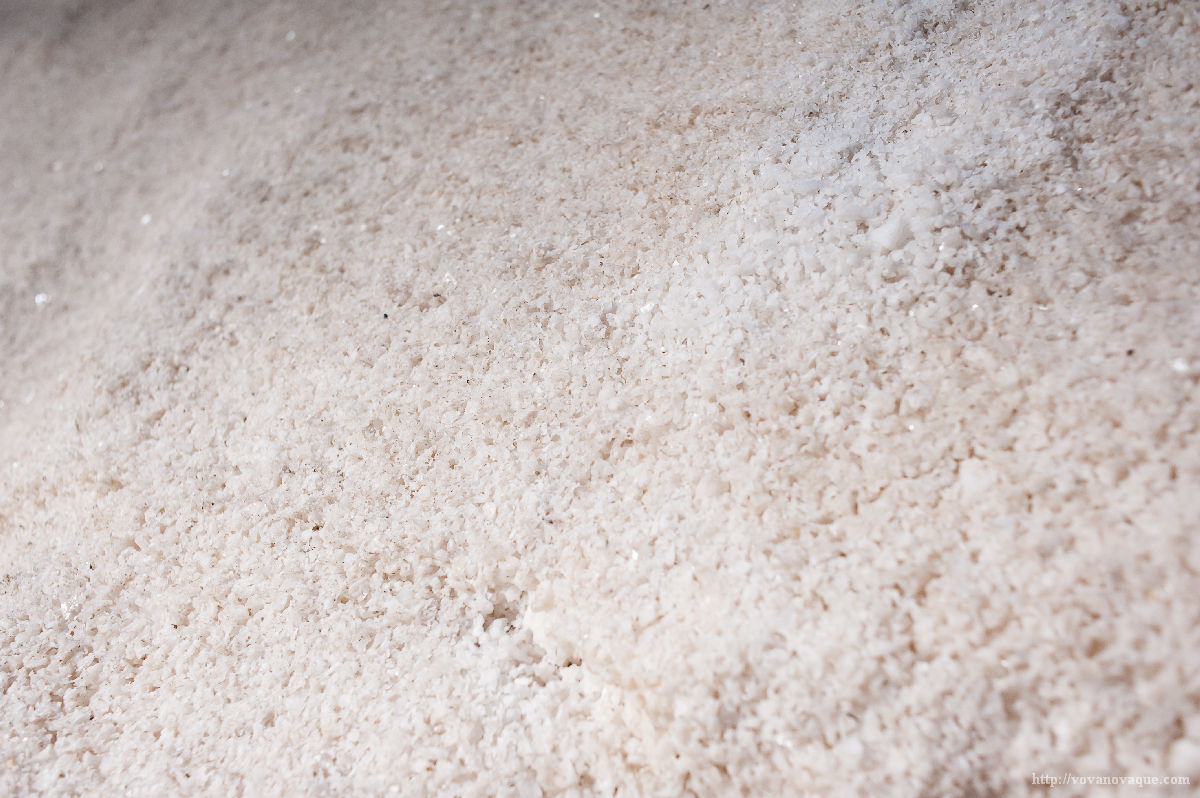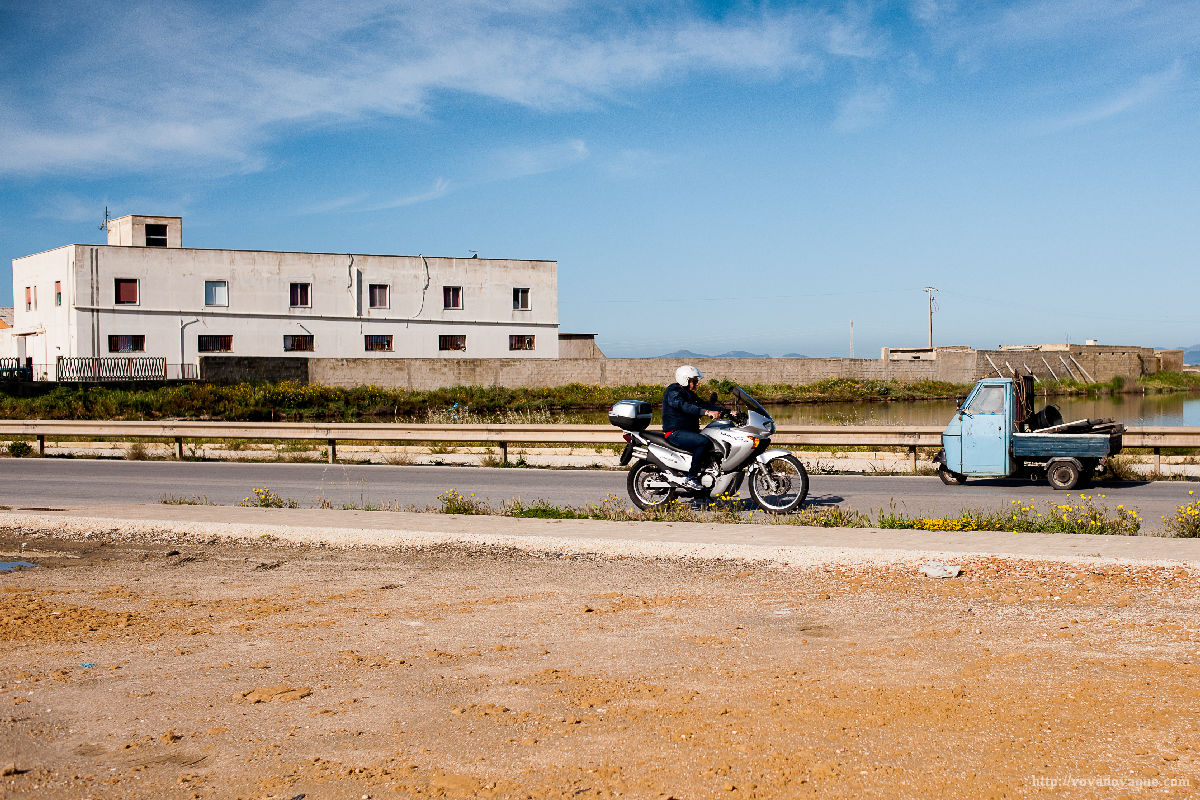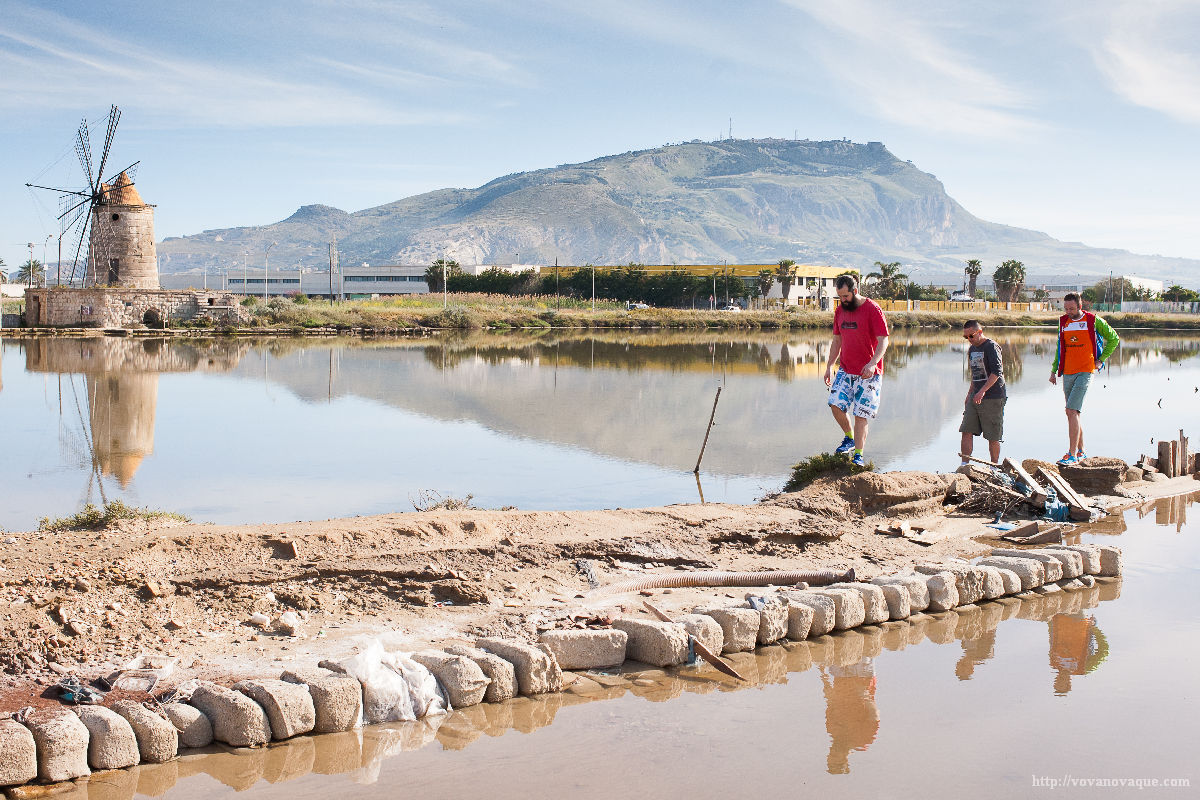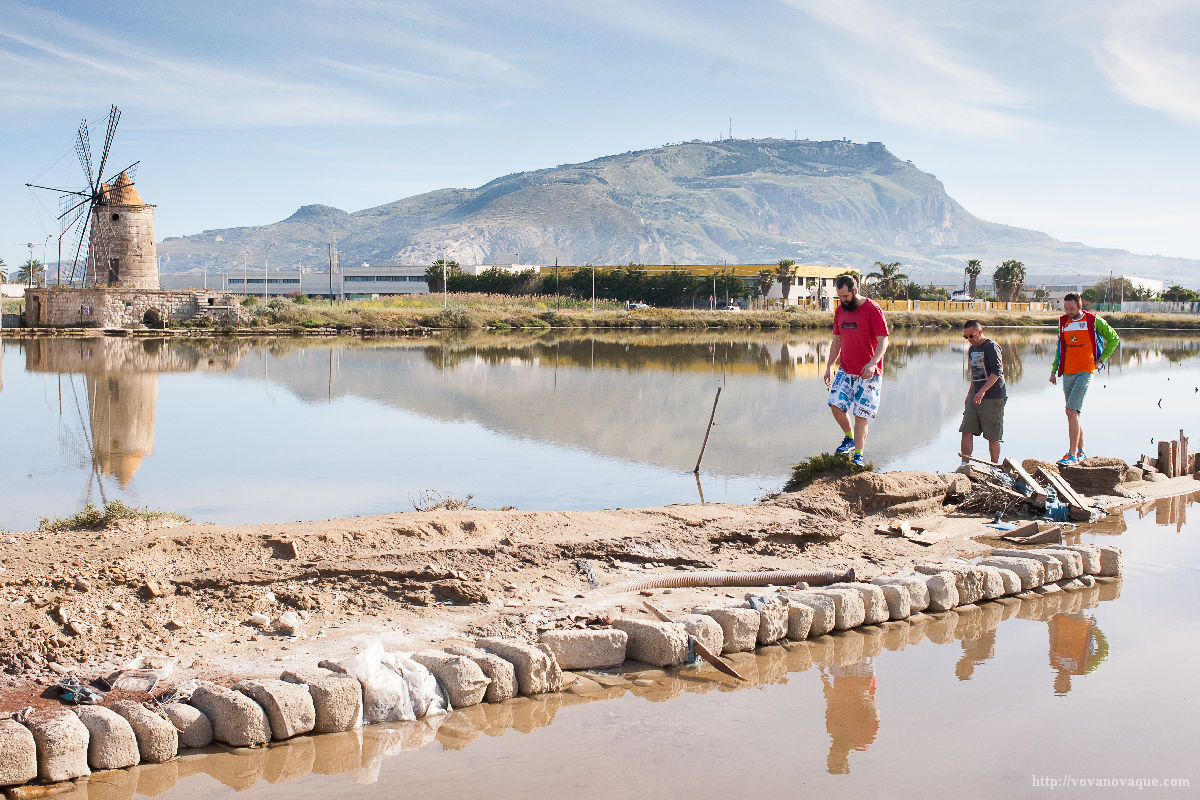 Bar Tiffany in Salinagrande
One of the places where we go every day, when we come to Sicily is Tiffany bar in Salinagrande. They have a perfect selection of pastry, amazing coffee and friendly service. I absolutely recommend you to visit the bar and to taste the best pastry in your life.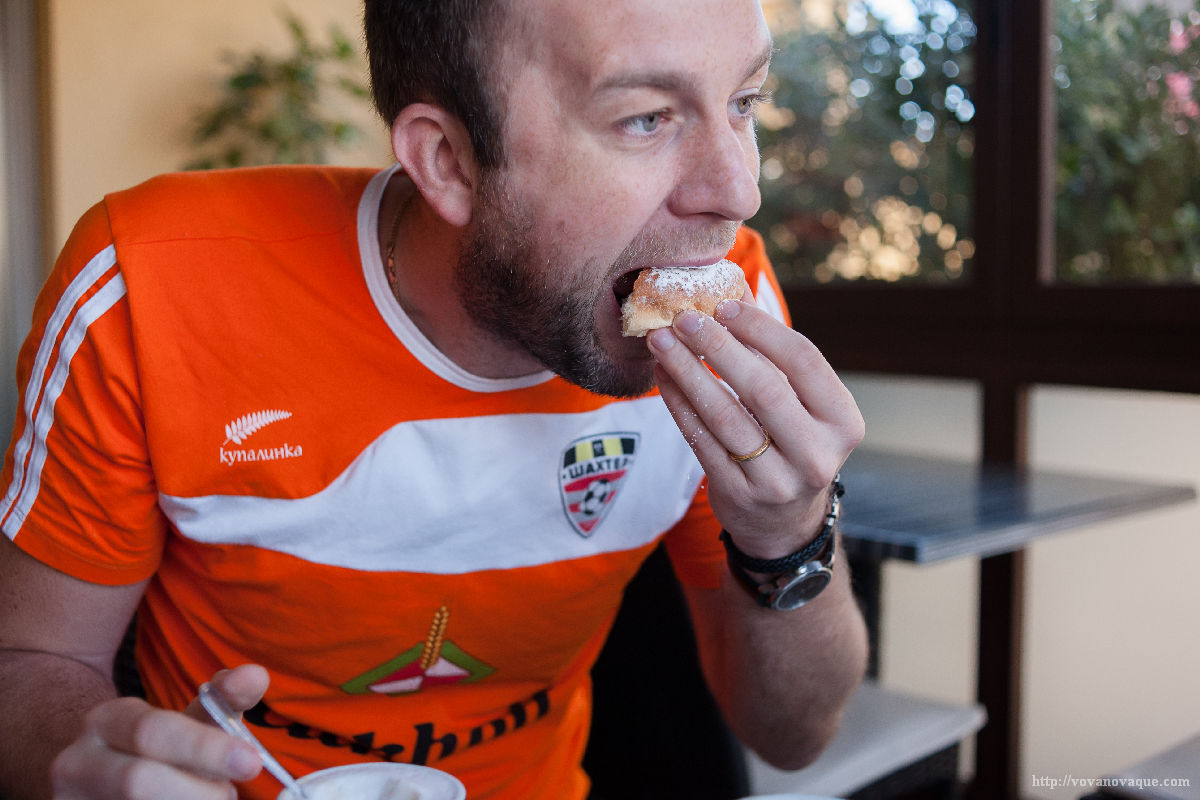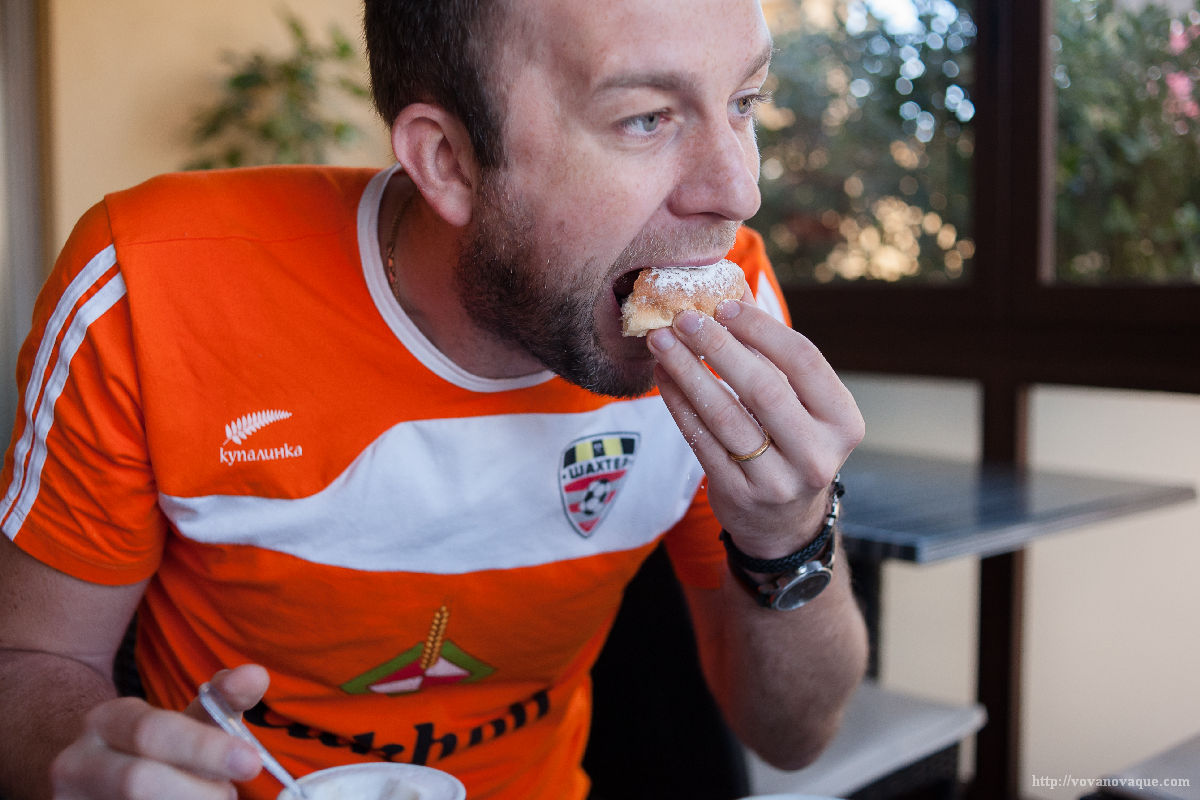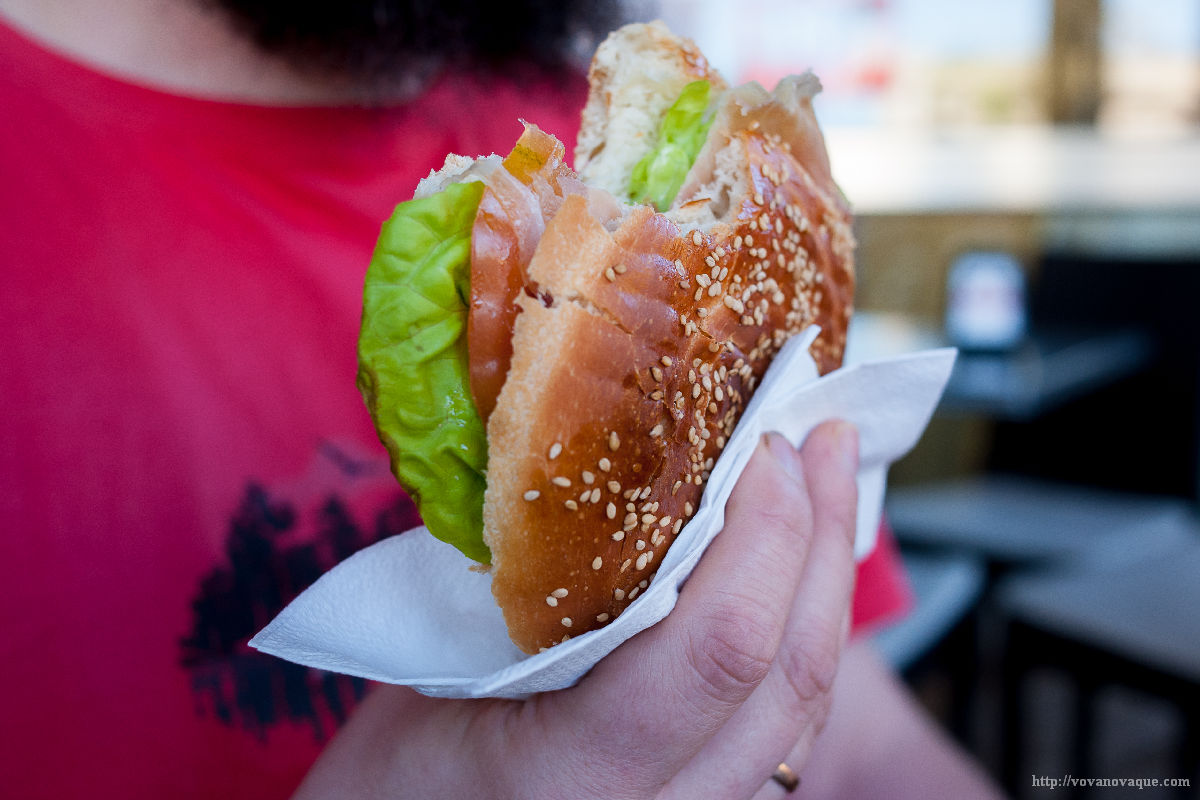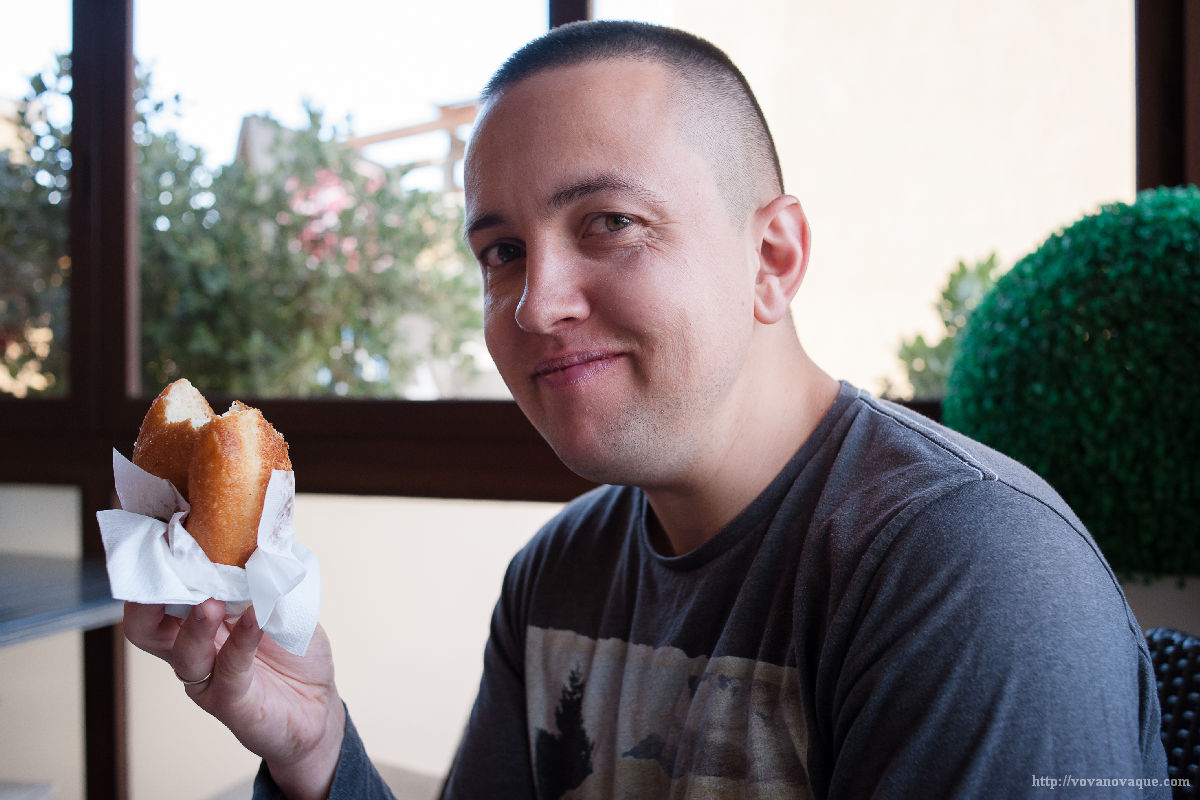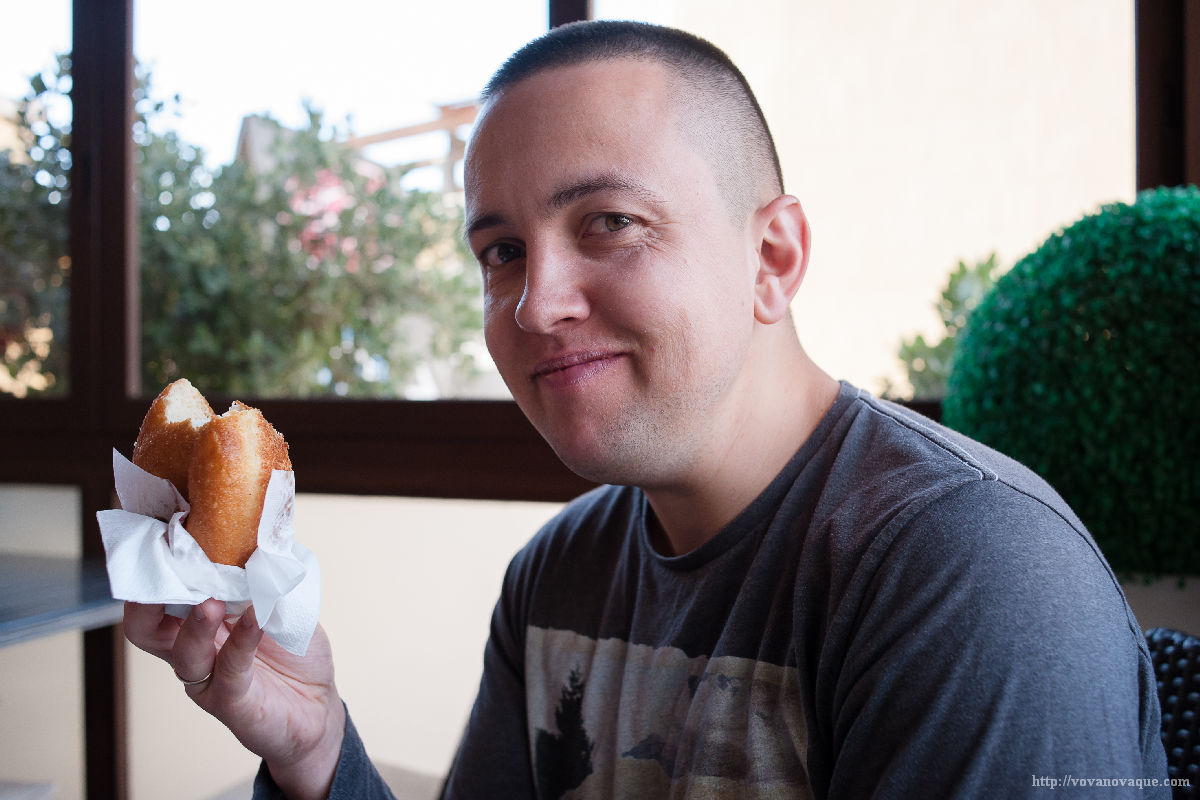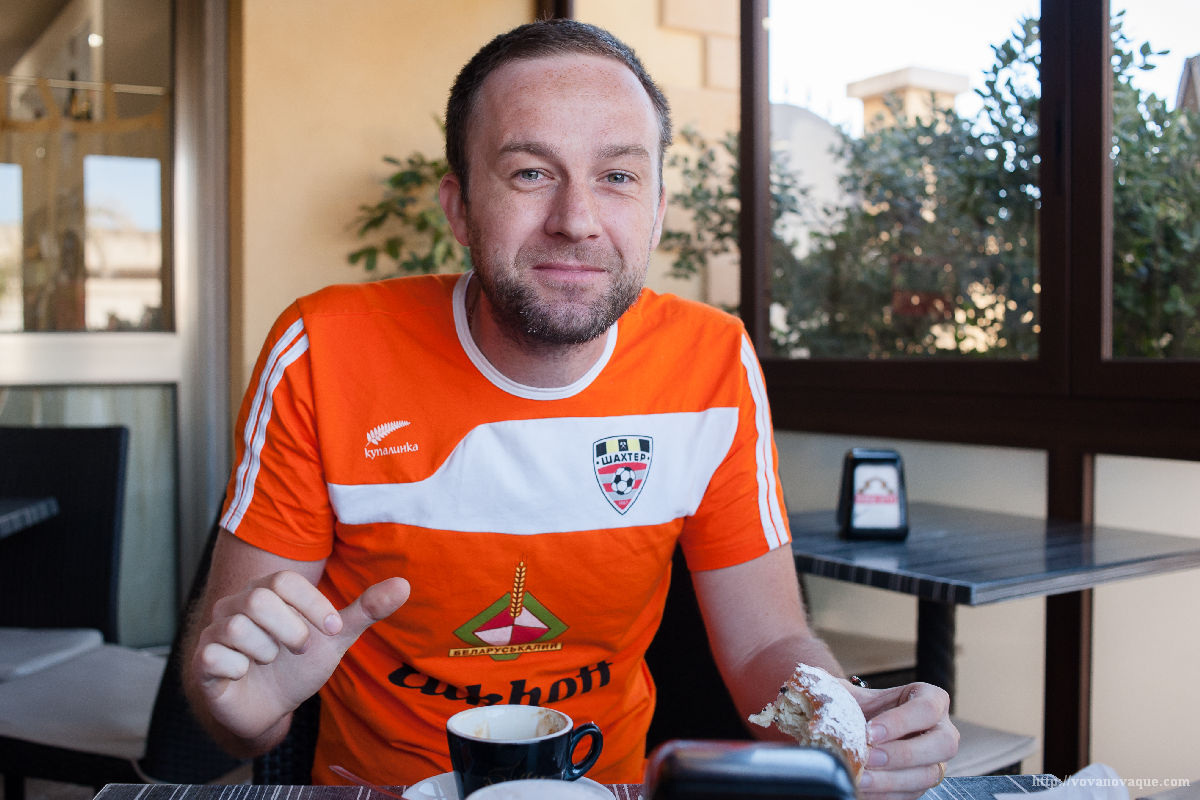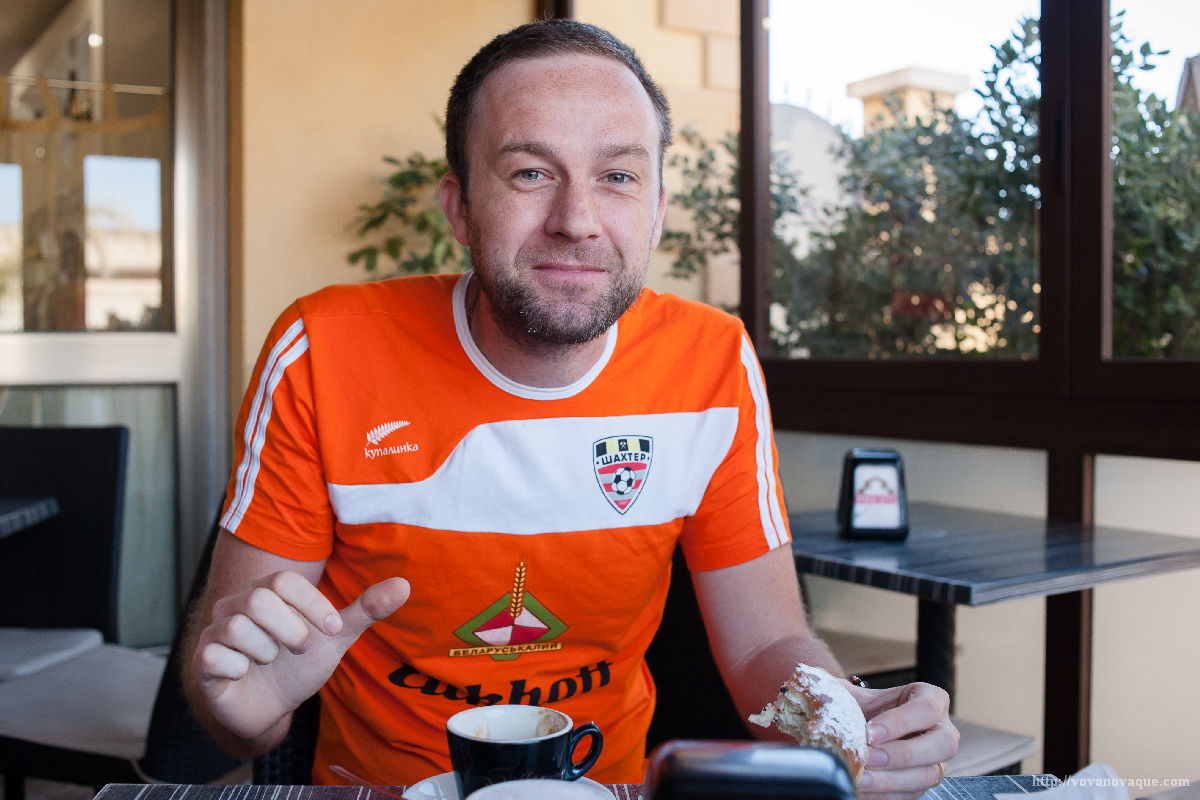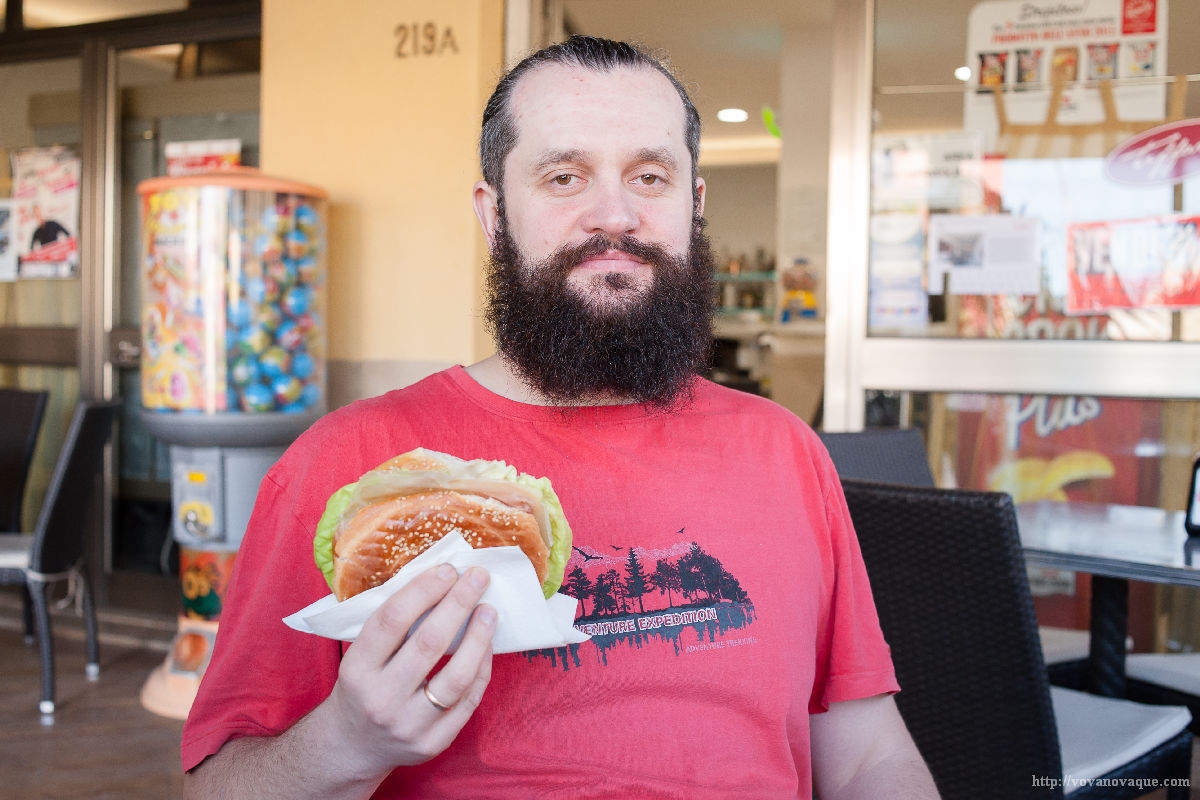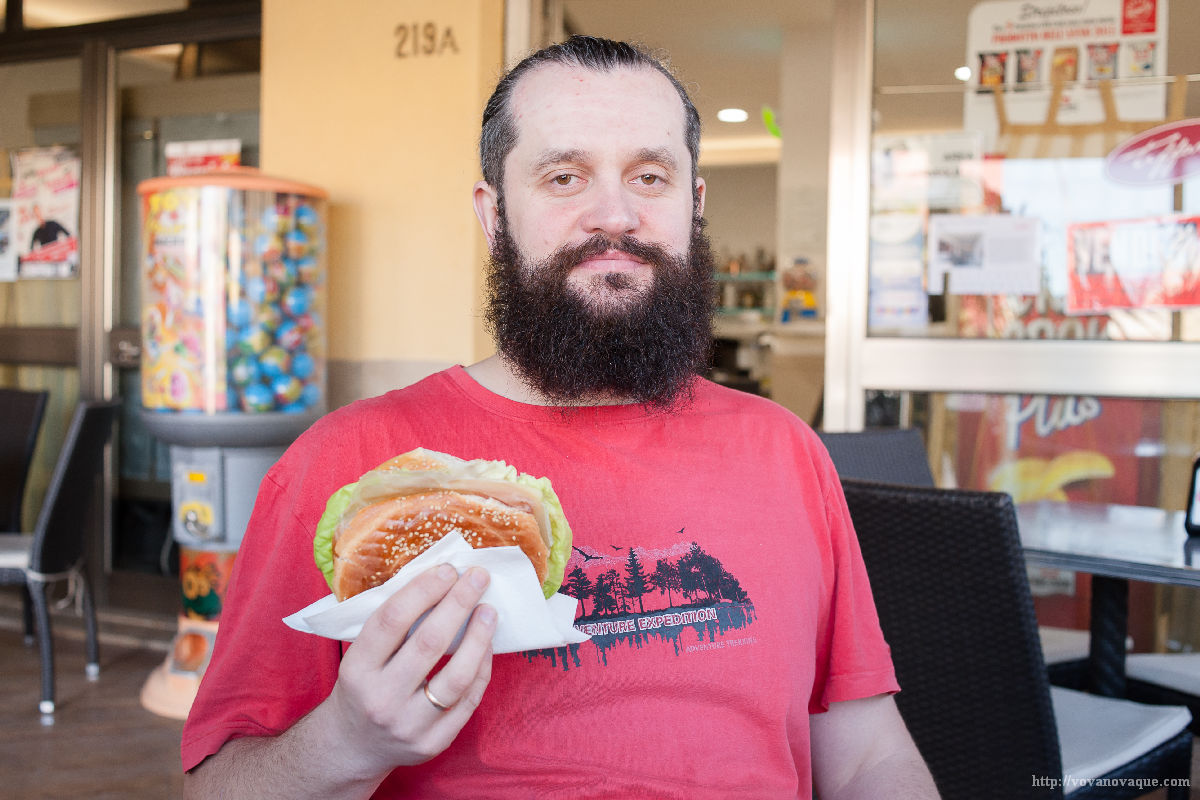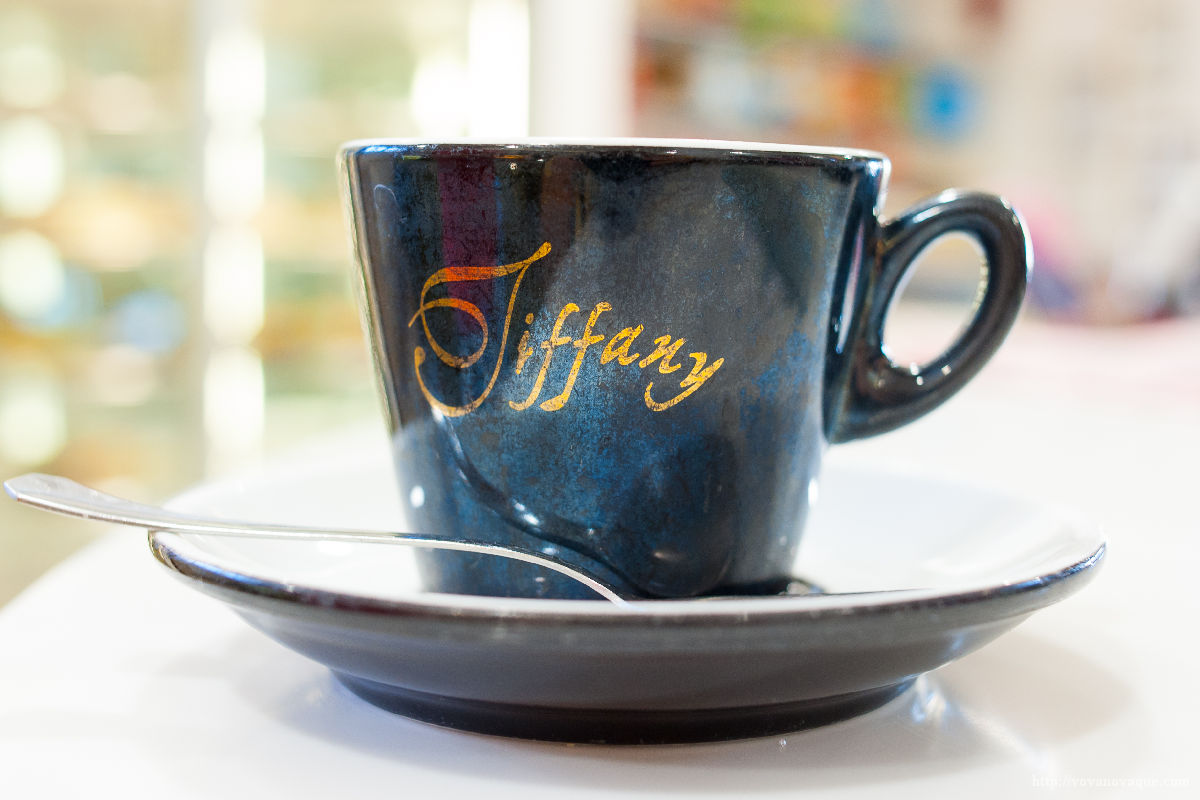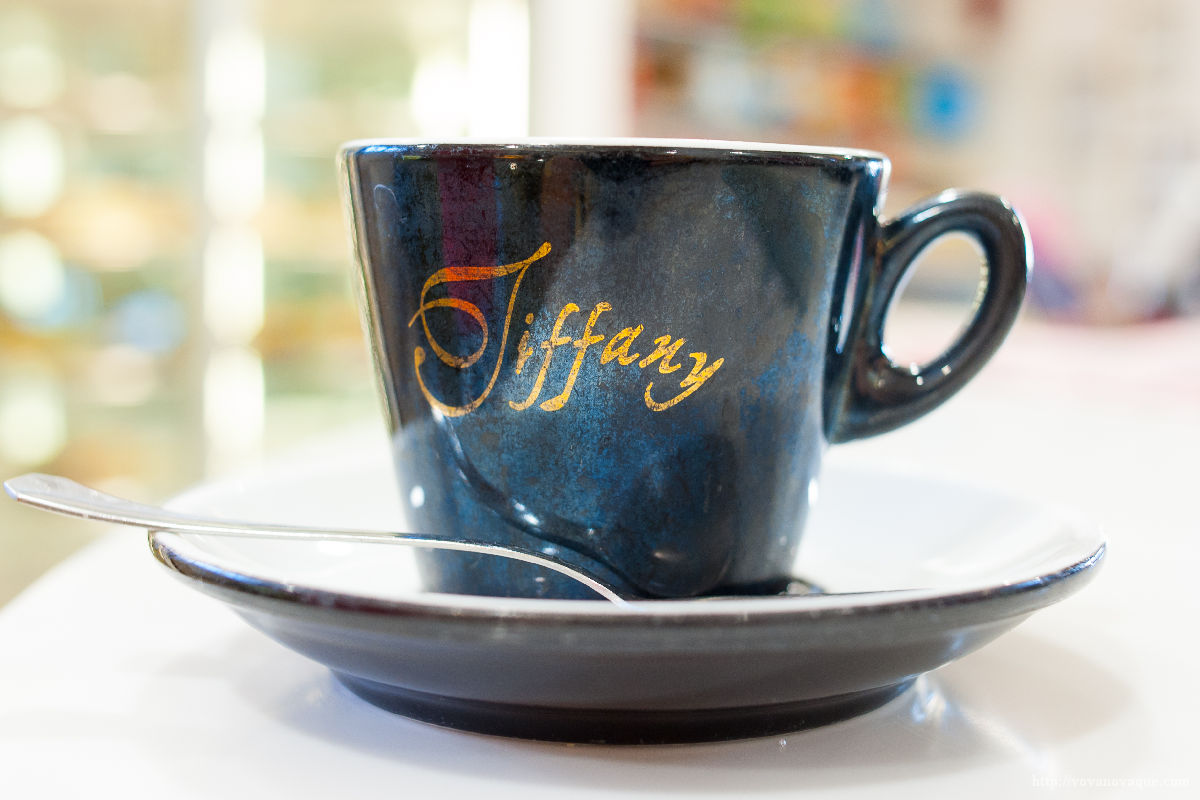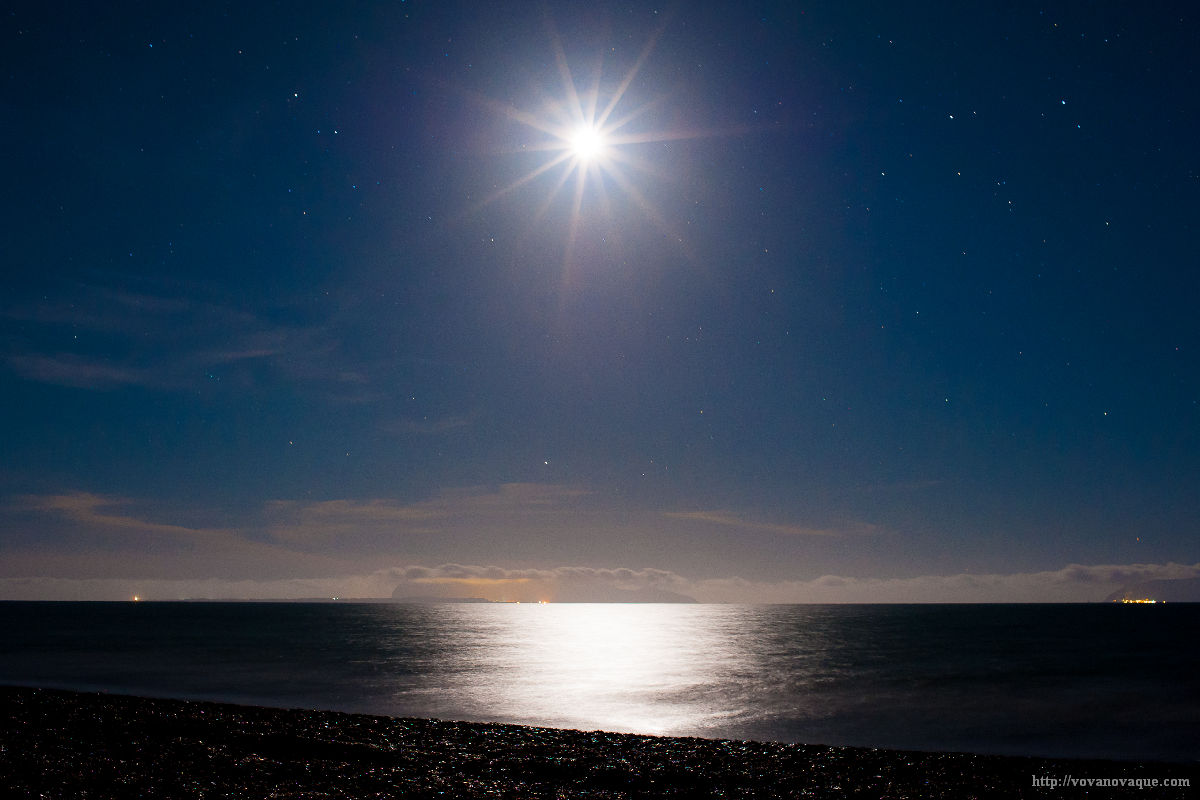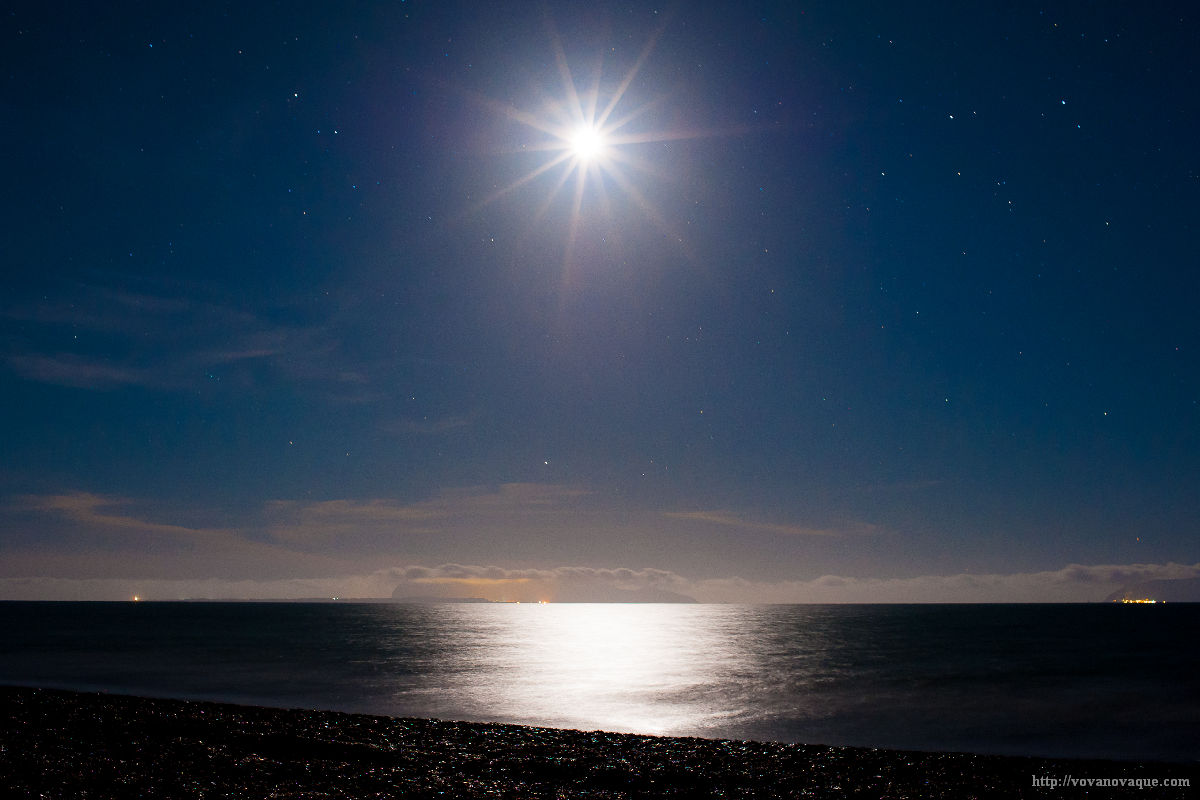 La Piazzetta — the best Sicilian restaurant in Trapani
People always ask me: where to eat in Sicily. It is a very easy and on the other hand a very hard question to reply. Among the local restaurants in Trapani I have already been to, La Piazzetta is the best one. It is tasty, the portions of food are huge, prices reasonable, service friendly and atmosphere very local.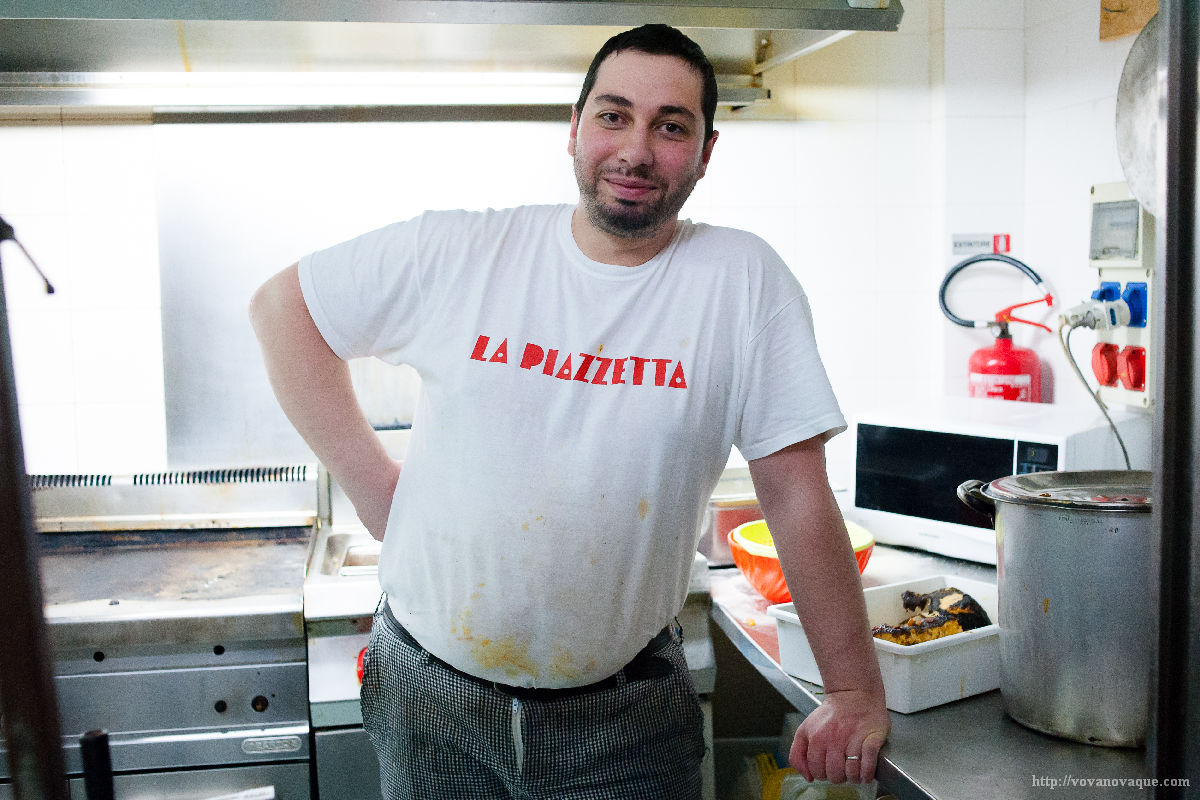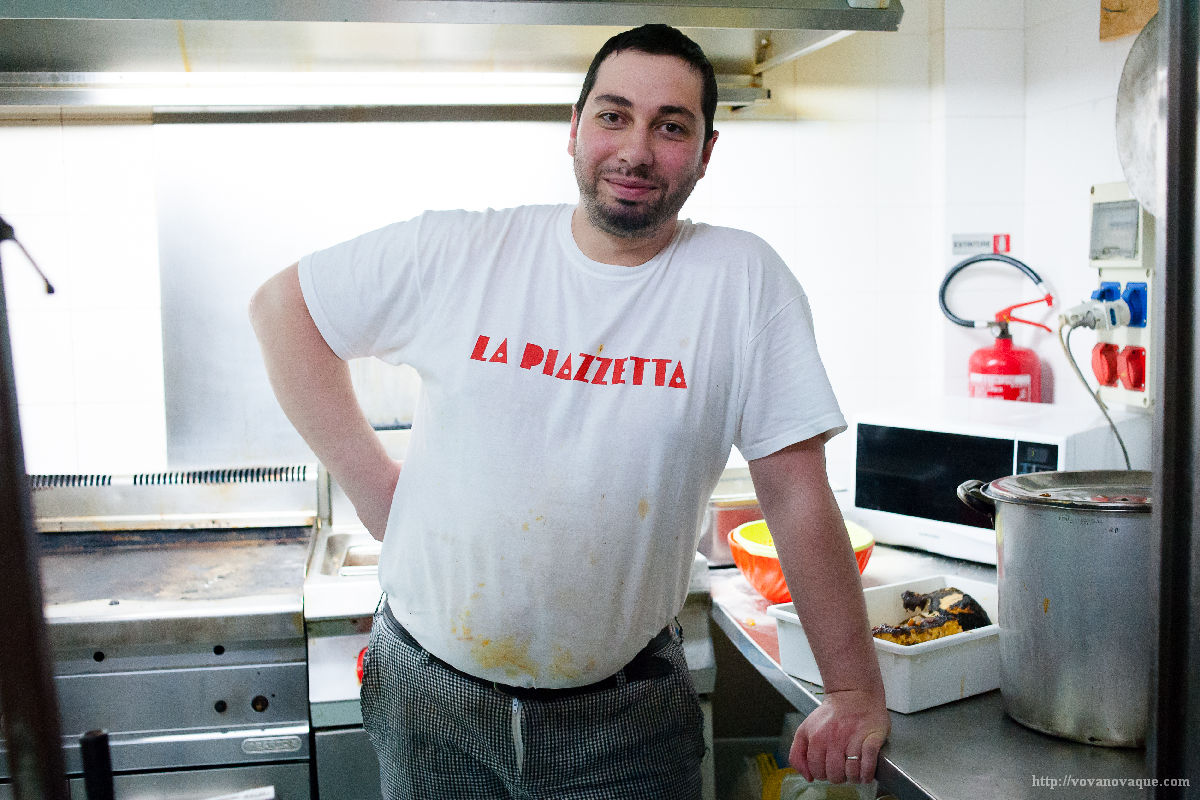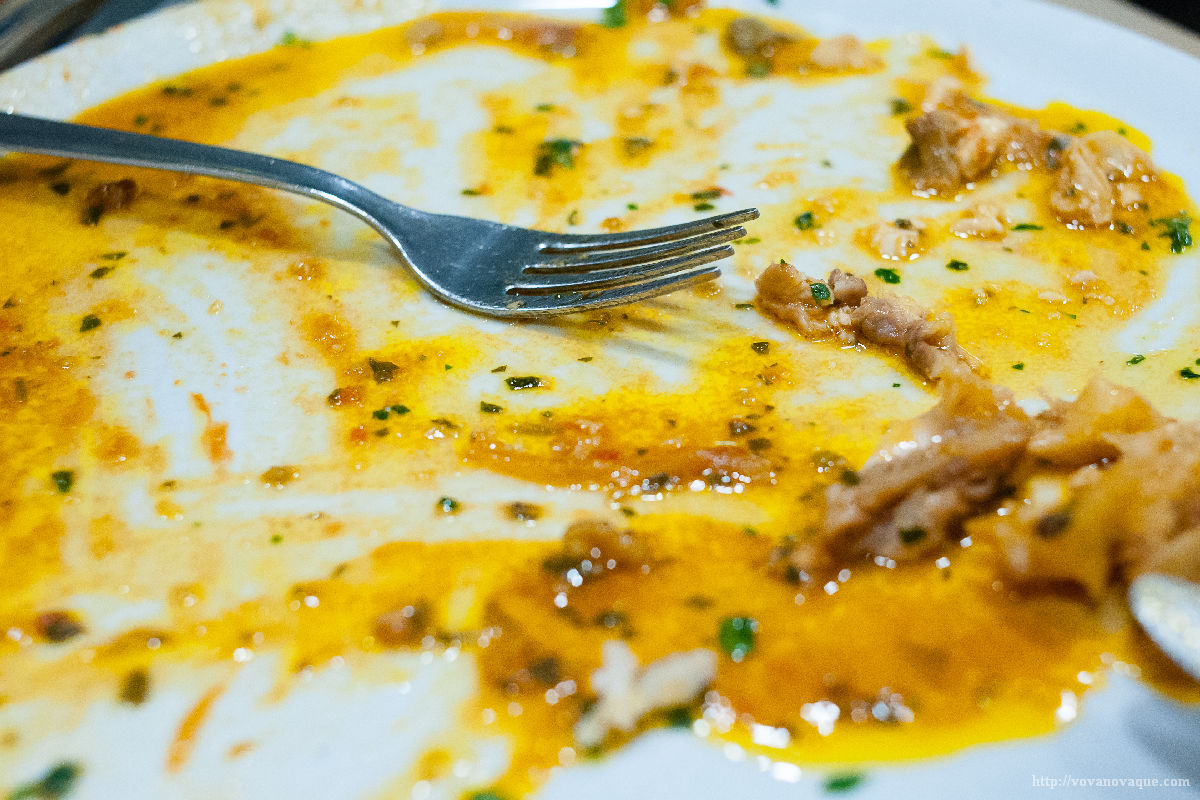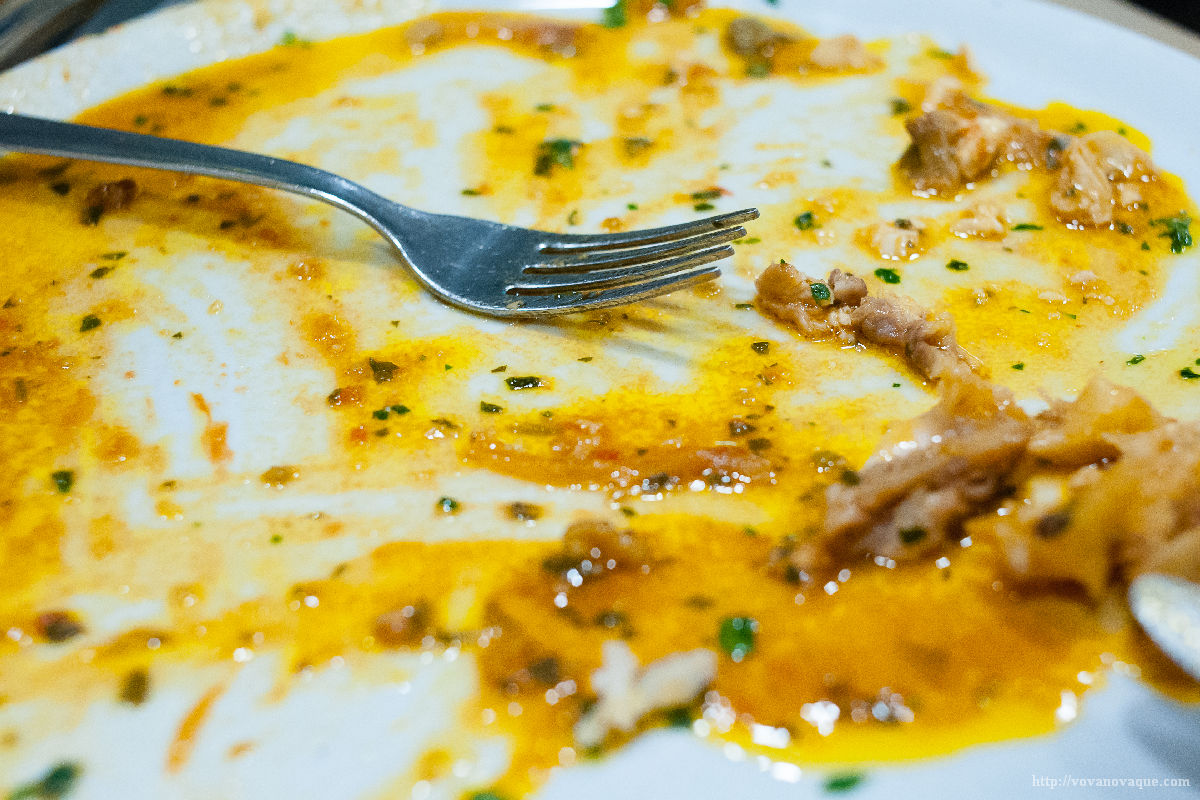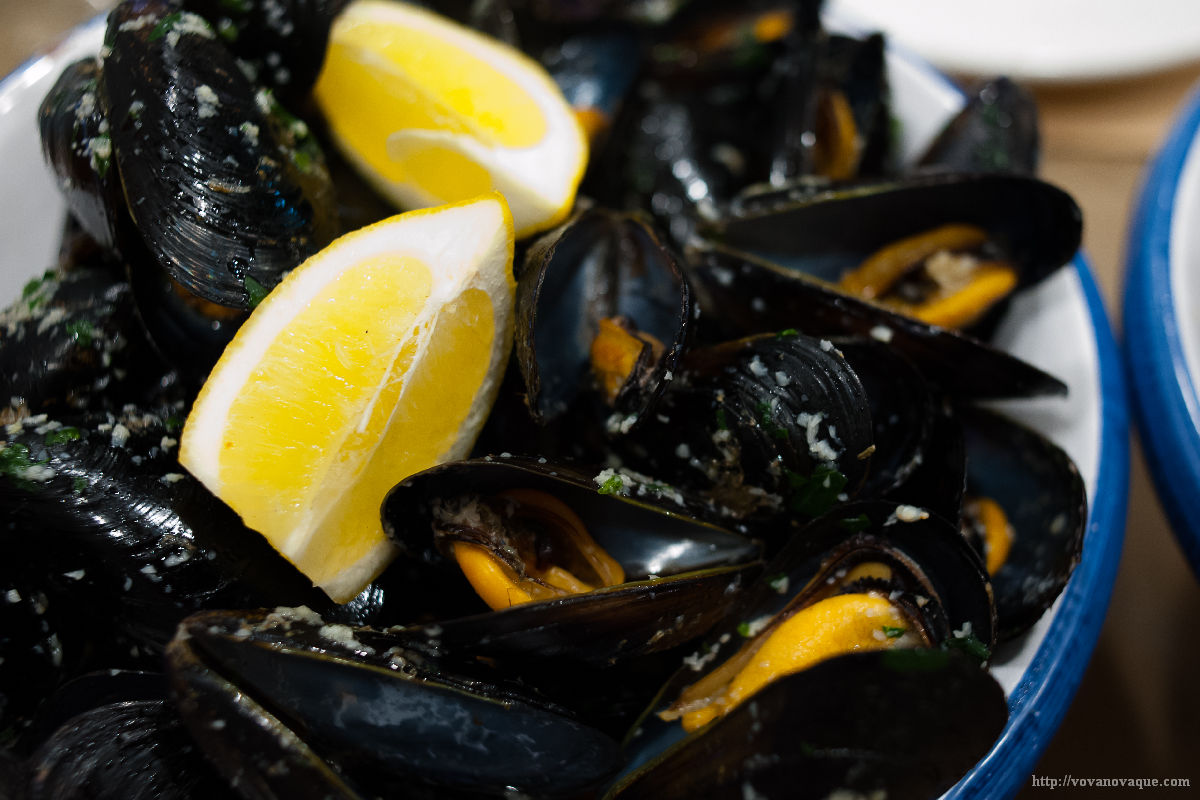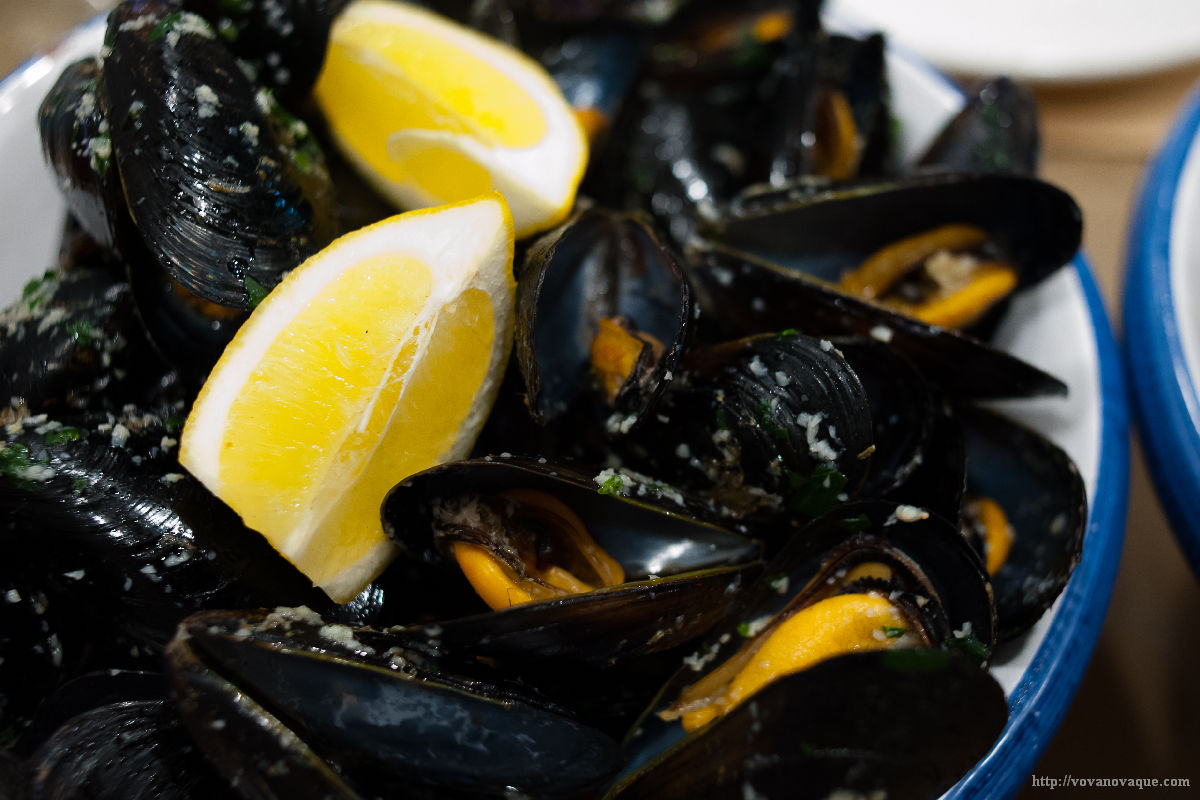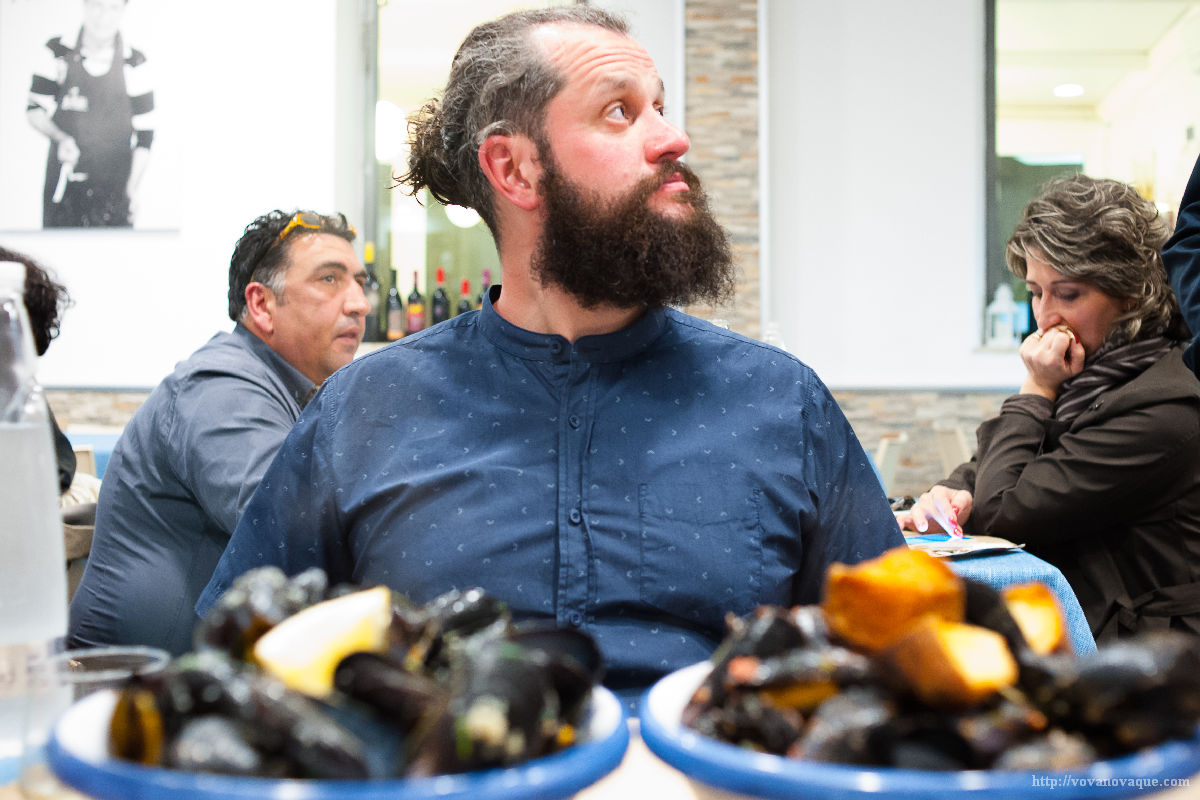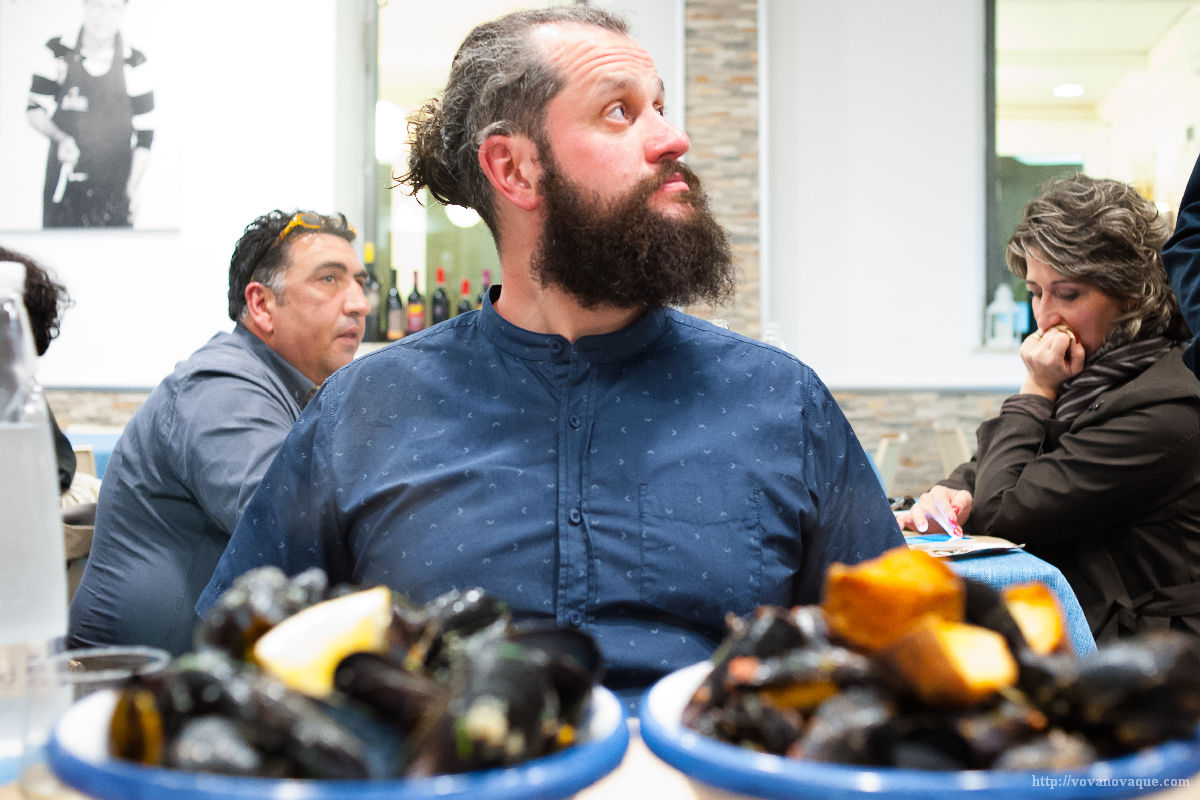 The place where to seas meet in Trapani
If you come to Trapani even for few days, you absolutely have to see the place, where two seas meet. We usually go there in the evening to farewell the day. But before we buy a huge Sicilian pizza, beer and coke.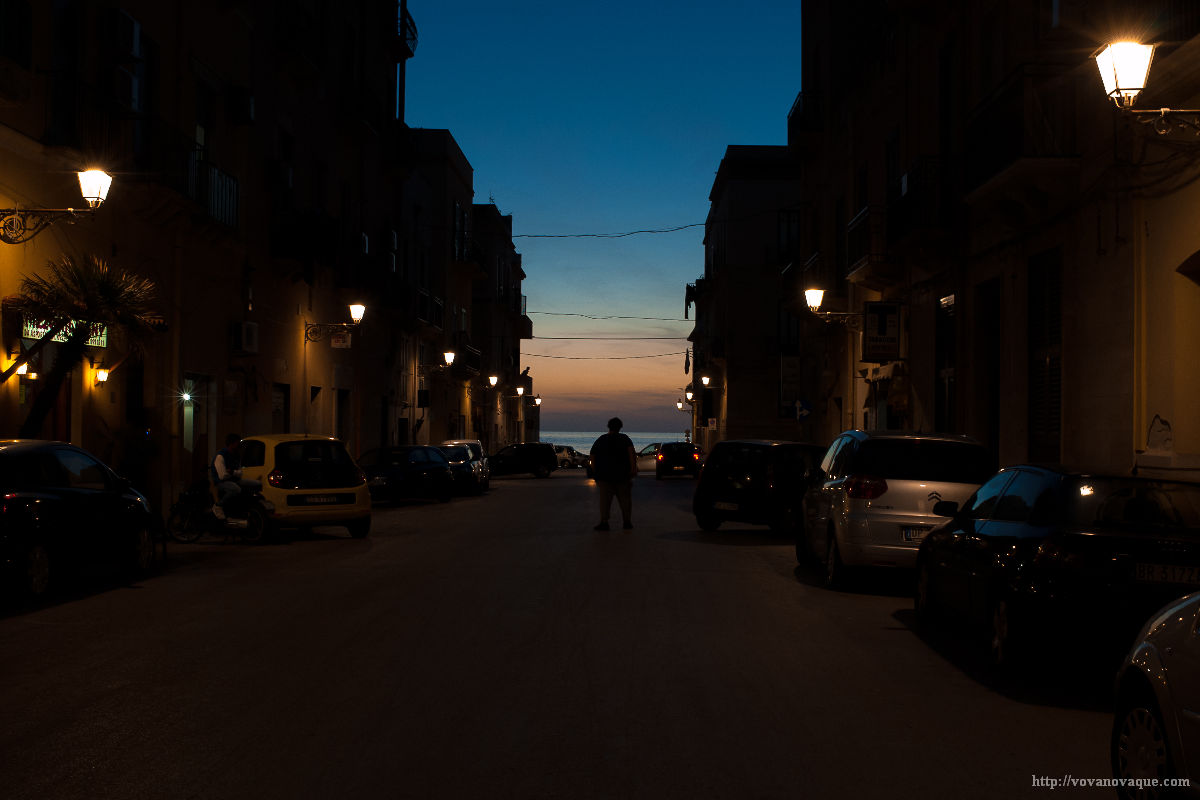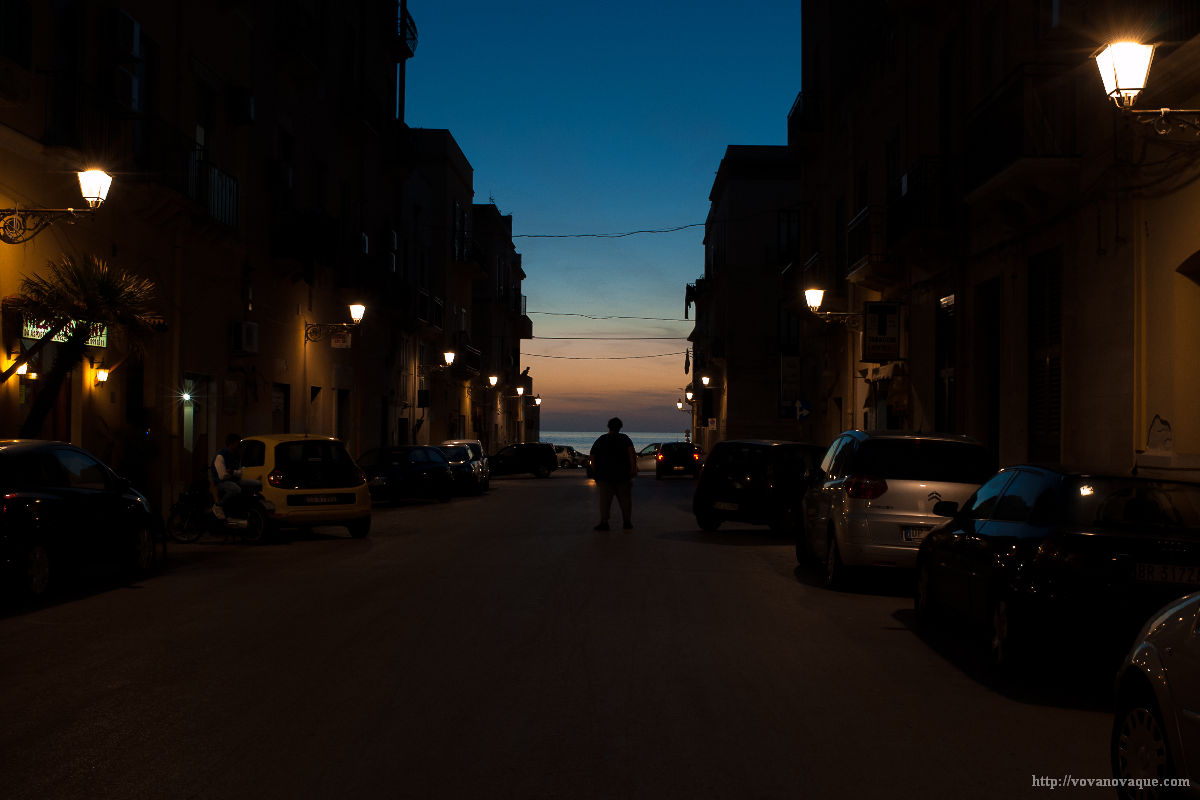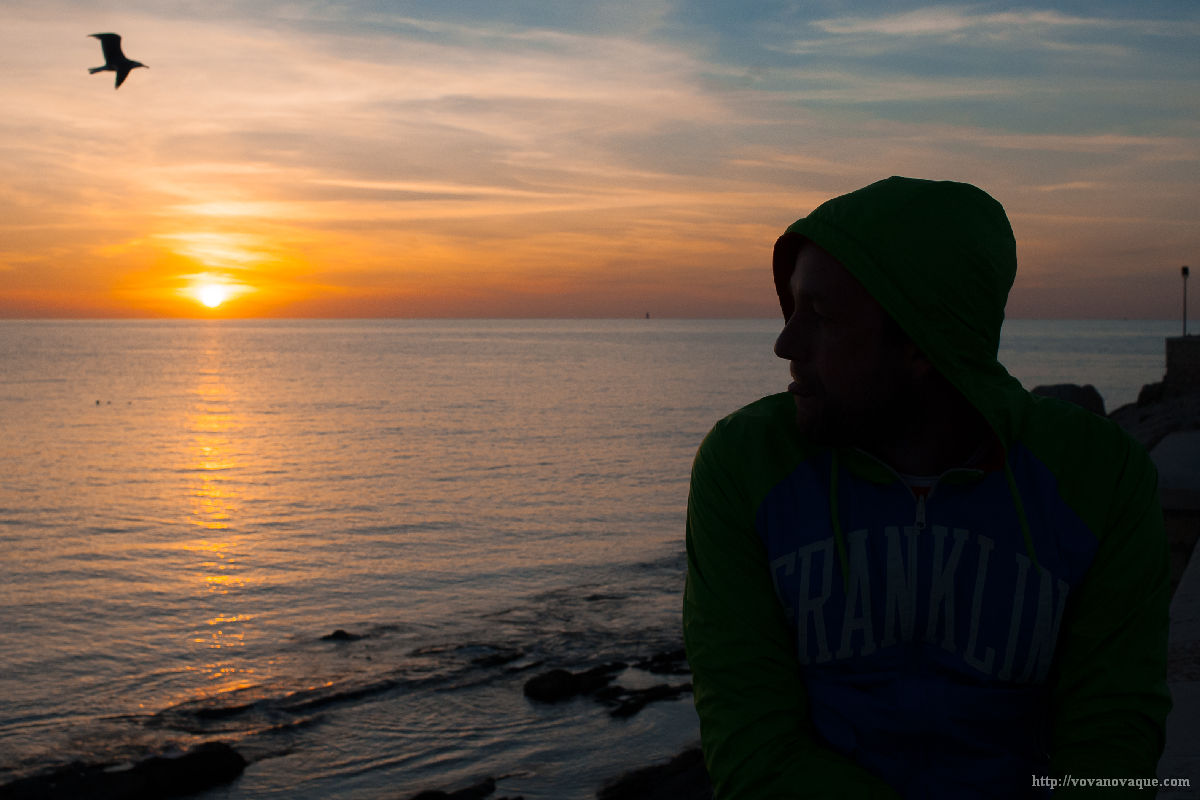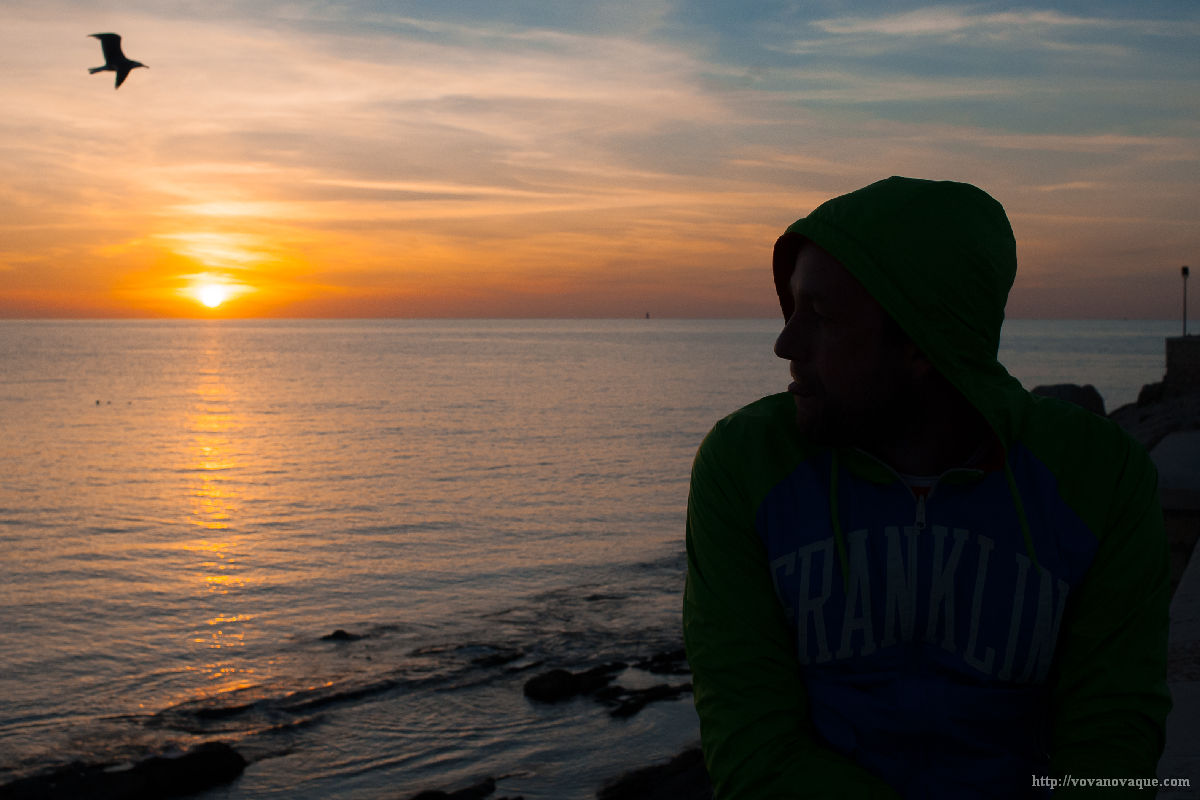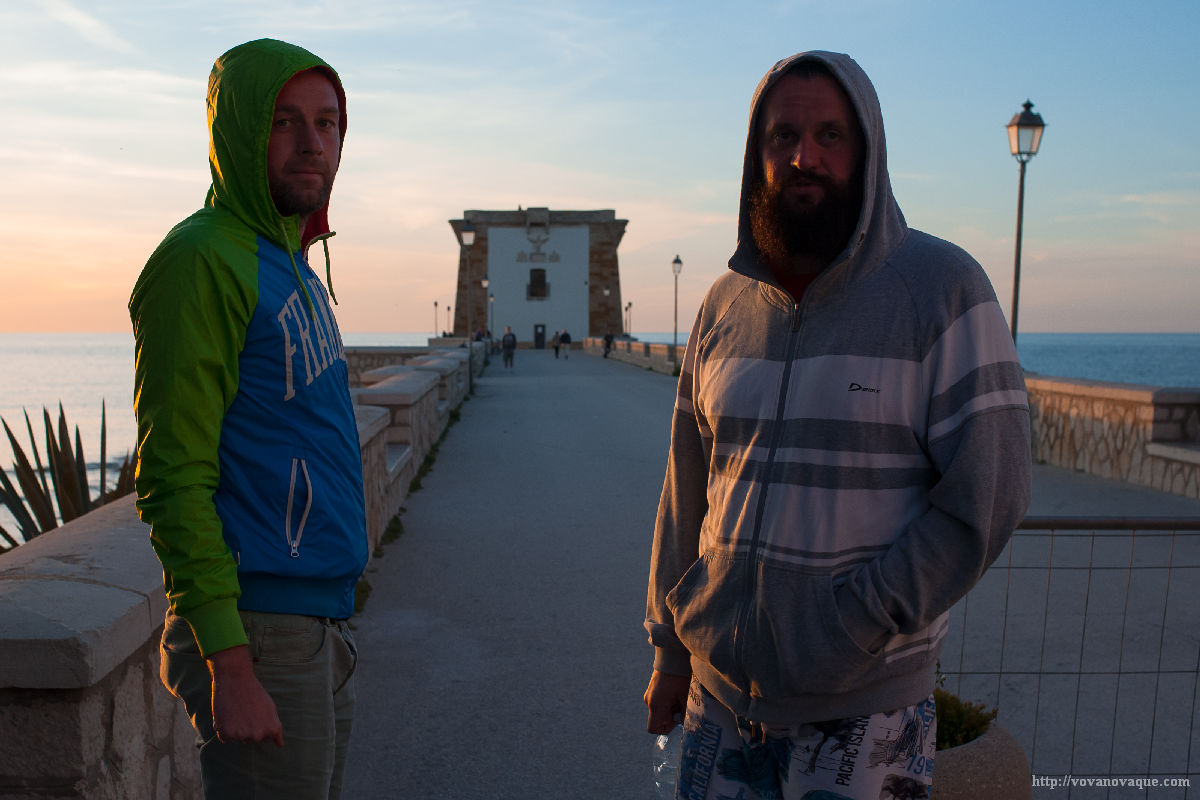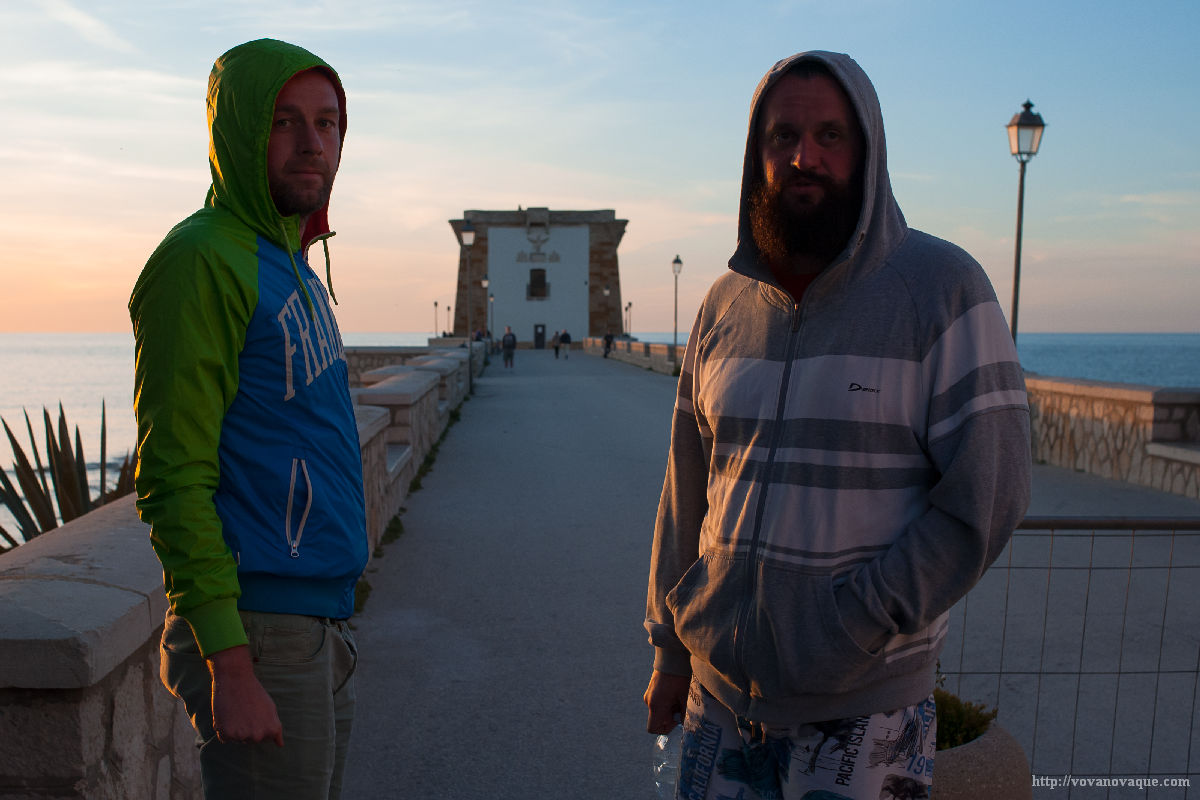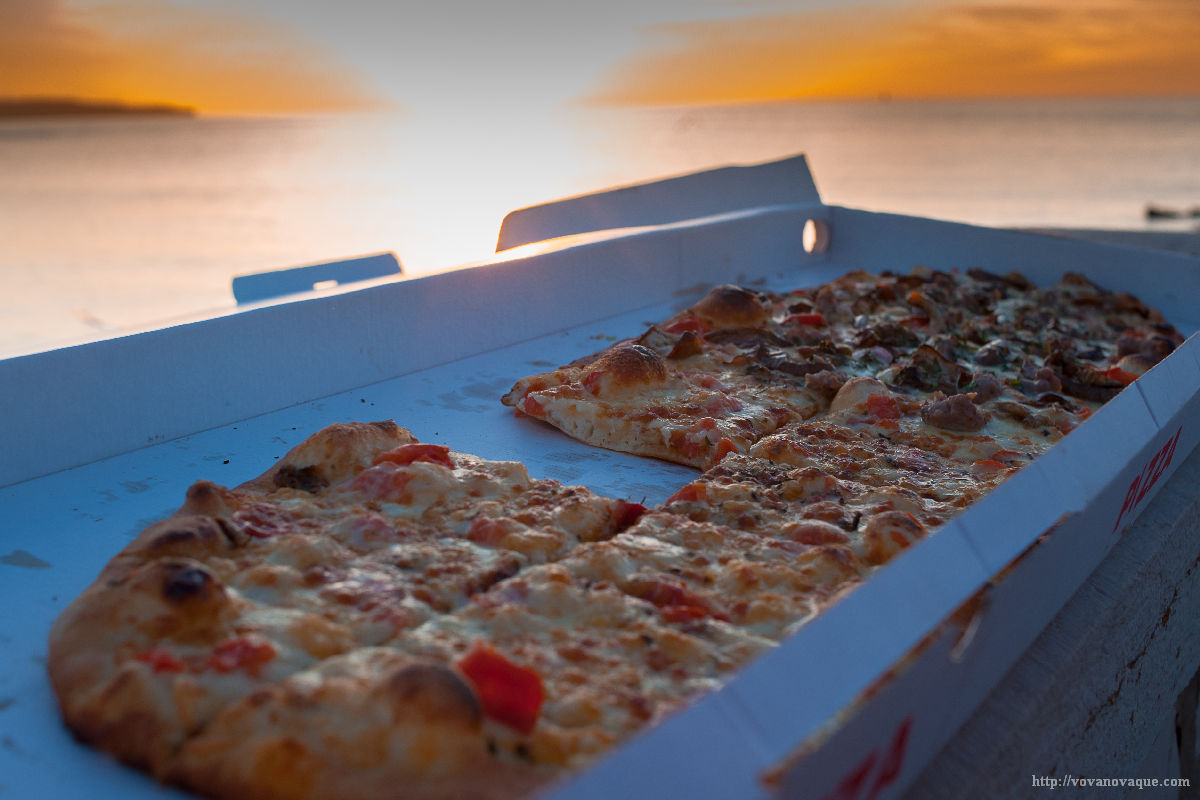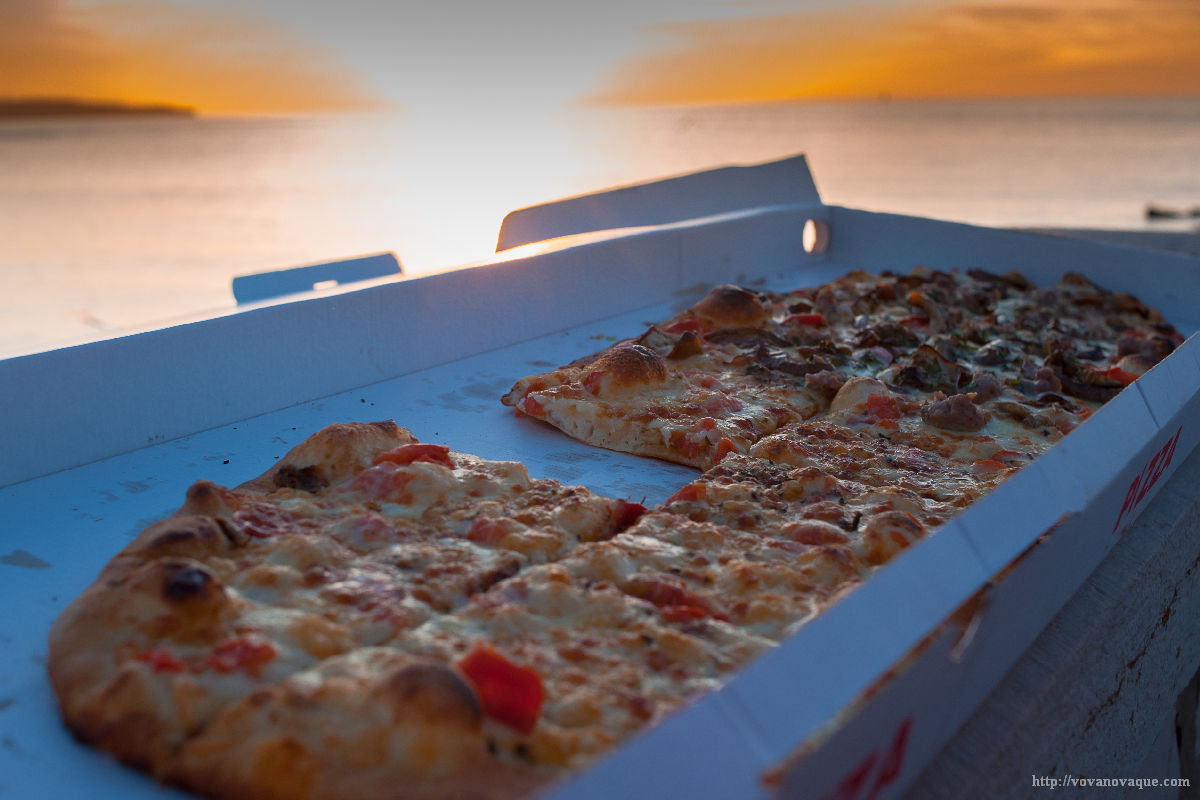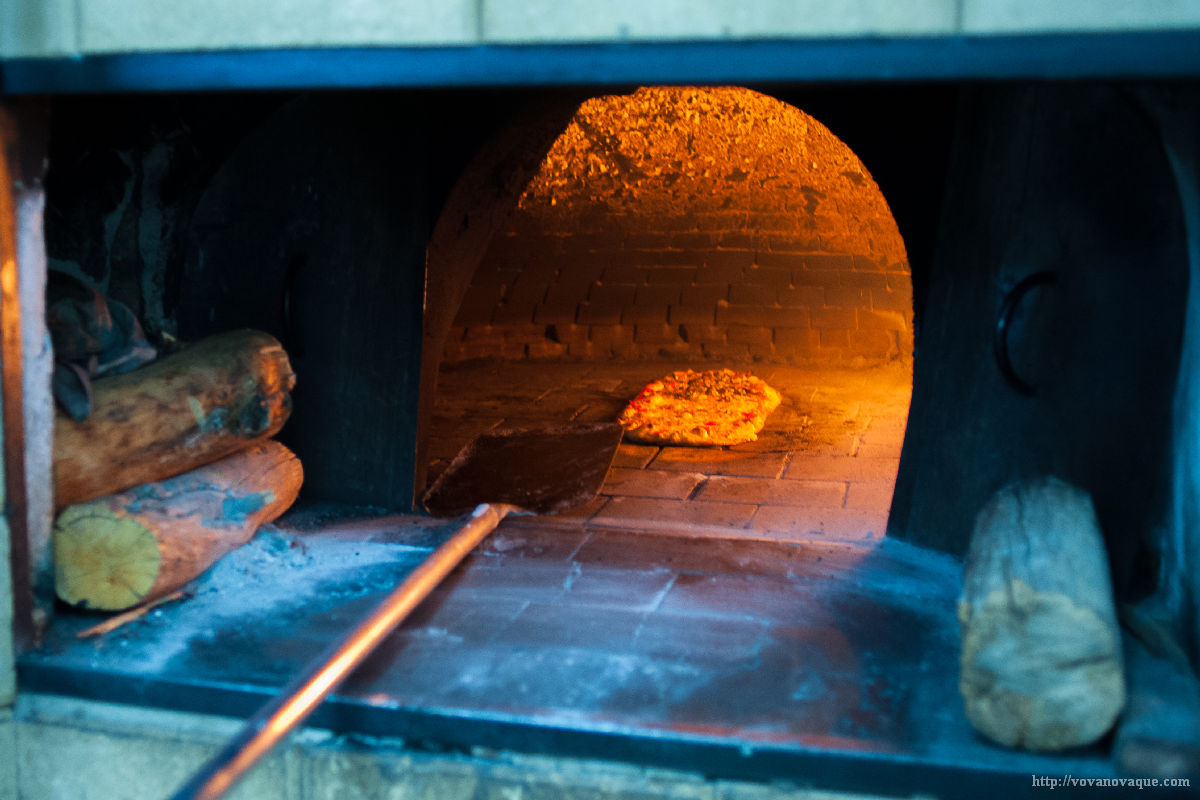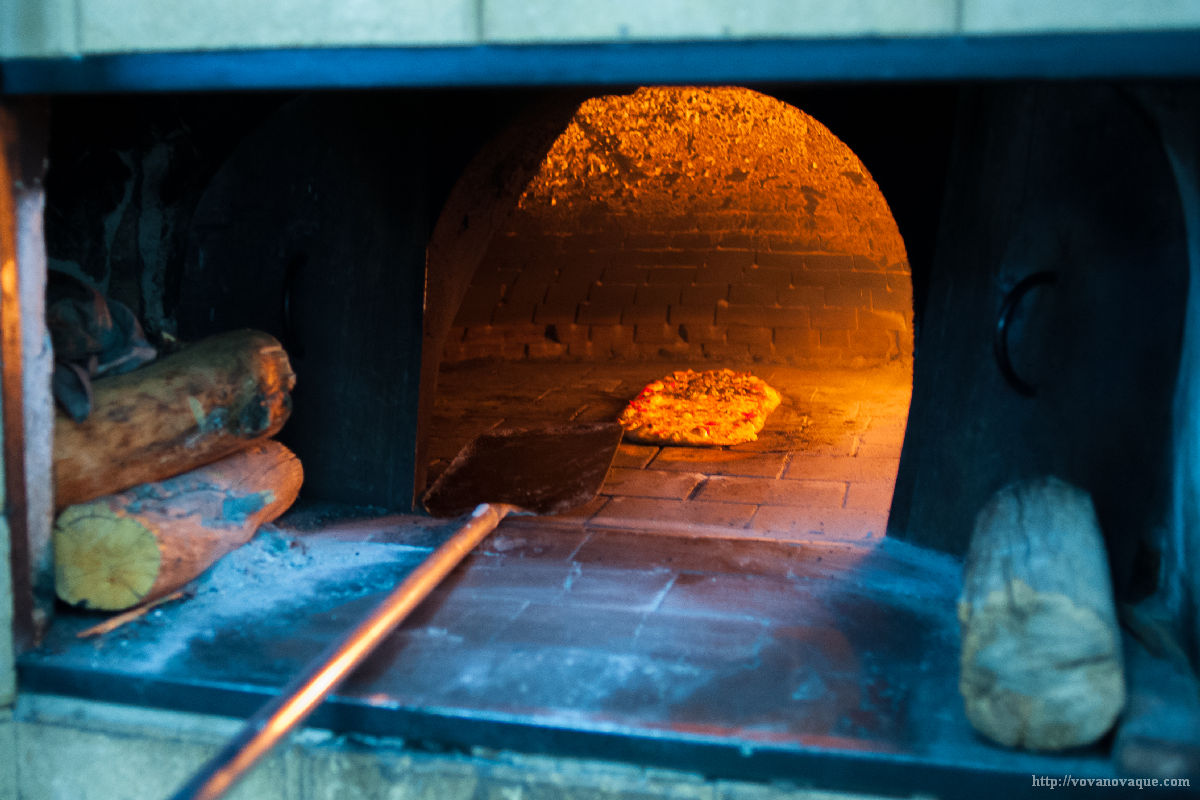 Erice — must see place
Erice is a mountain near Trapani. At the top of the mountain you will find another Erice, which is an old town. It is a unique place, with unique atmosphere. But for architecture, Sicilian souvenir and pastry shops, there are fantastic views.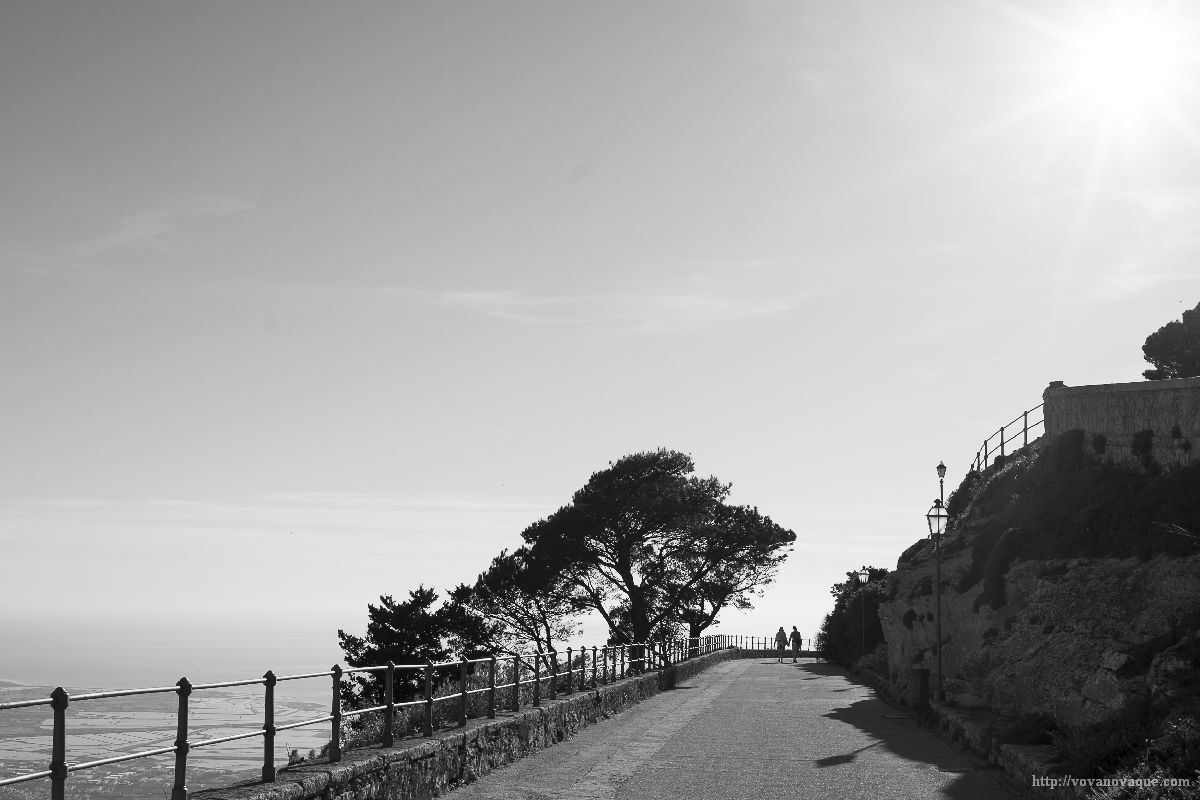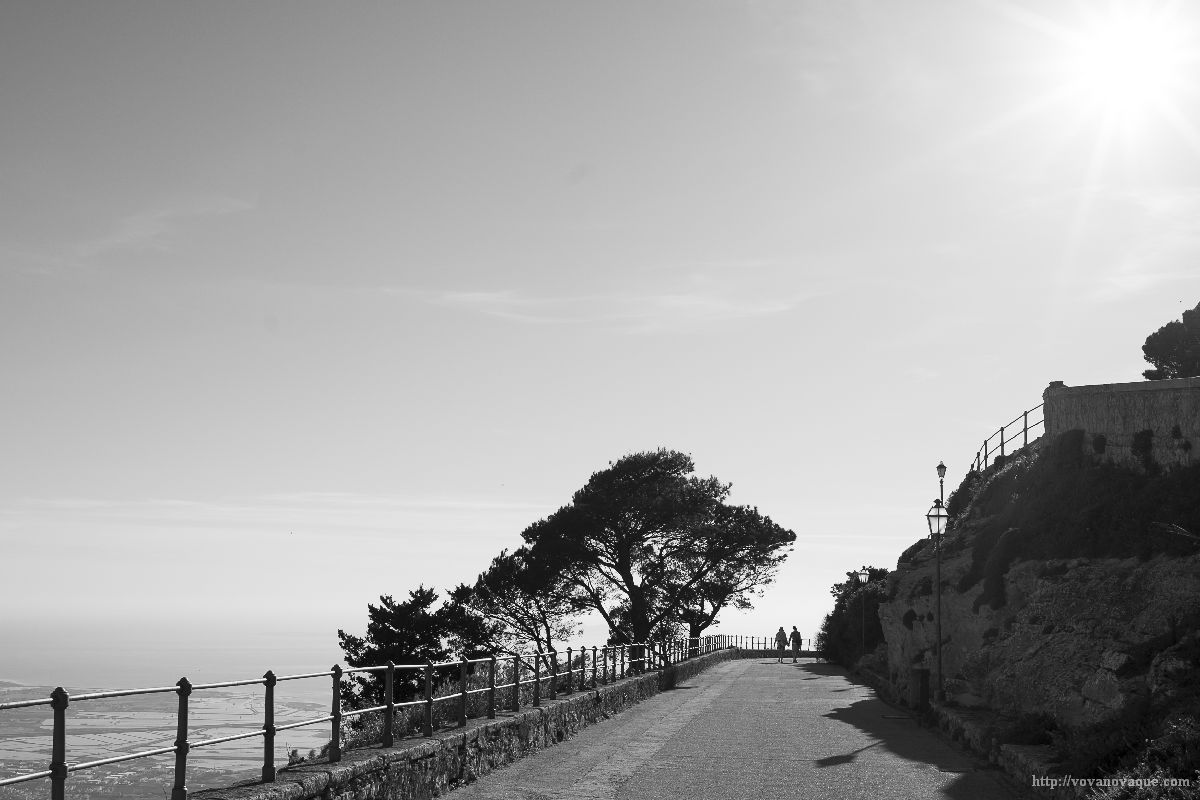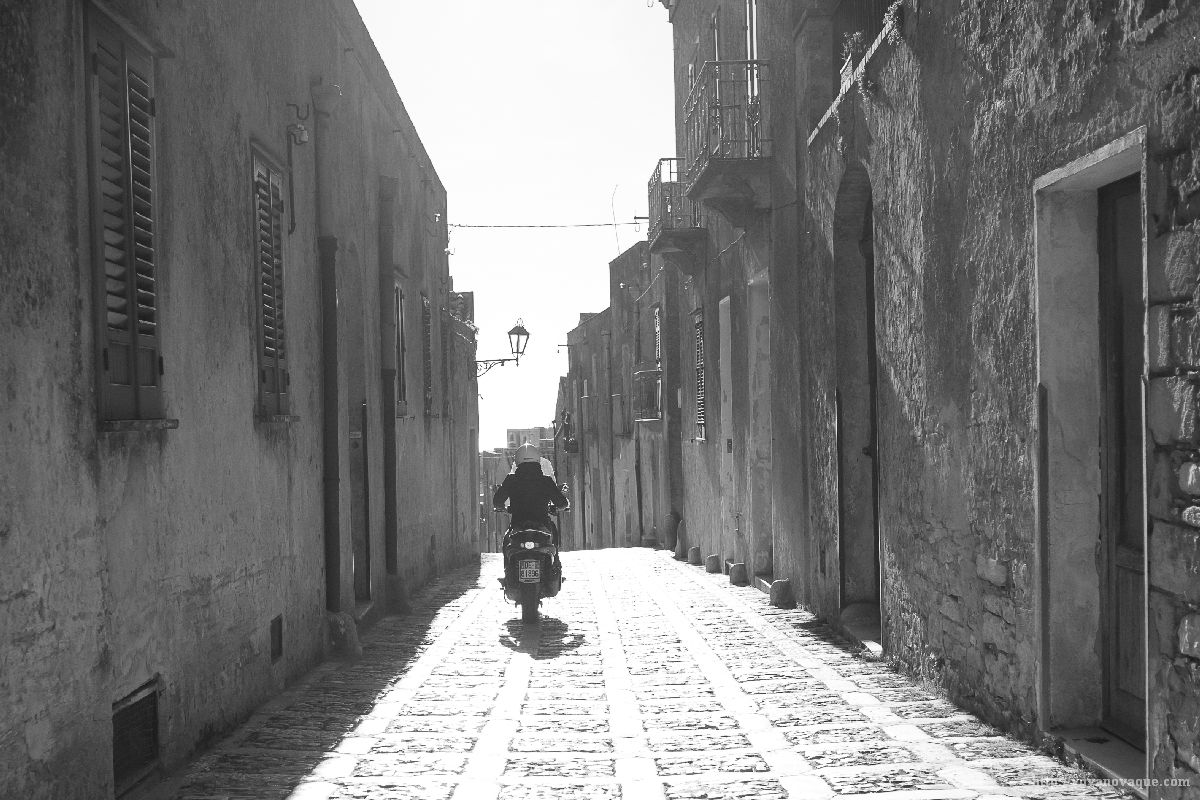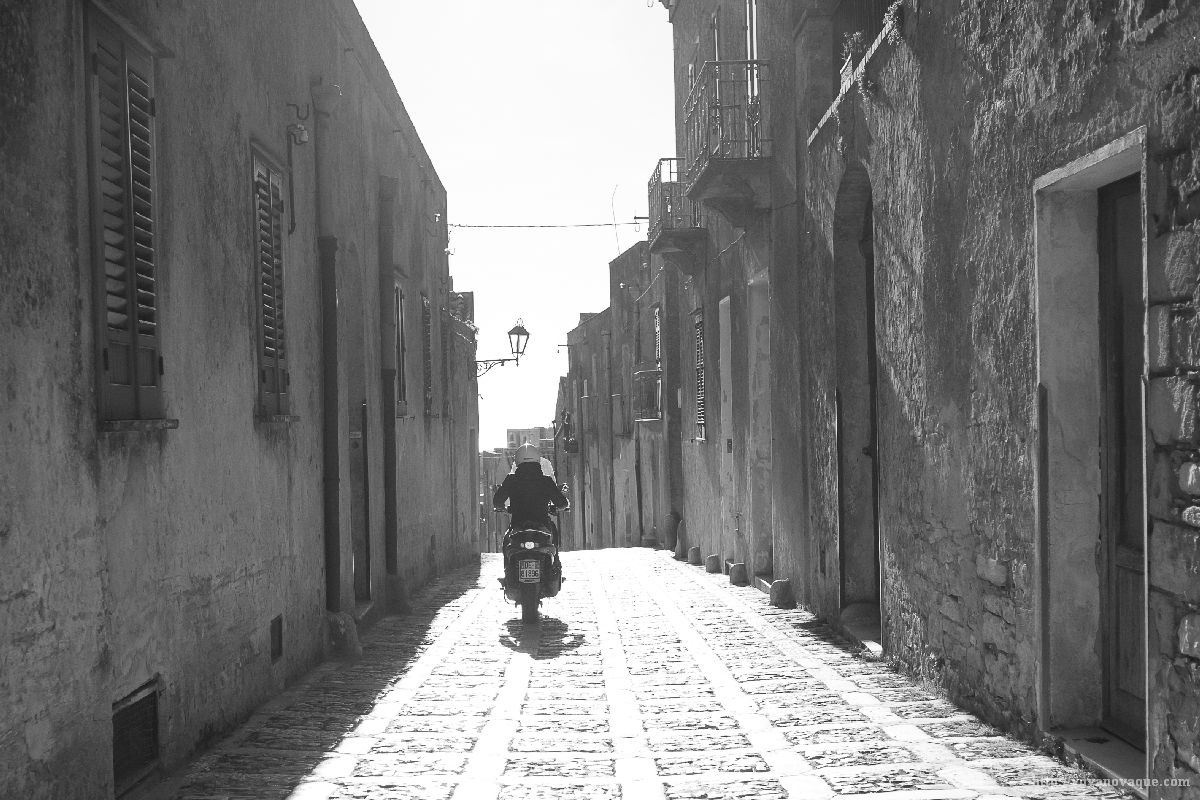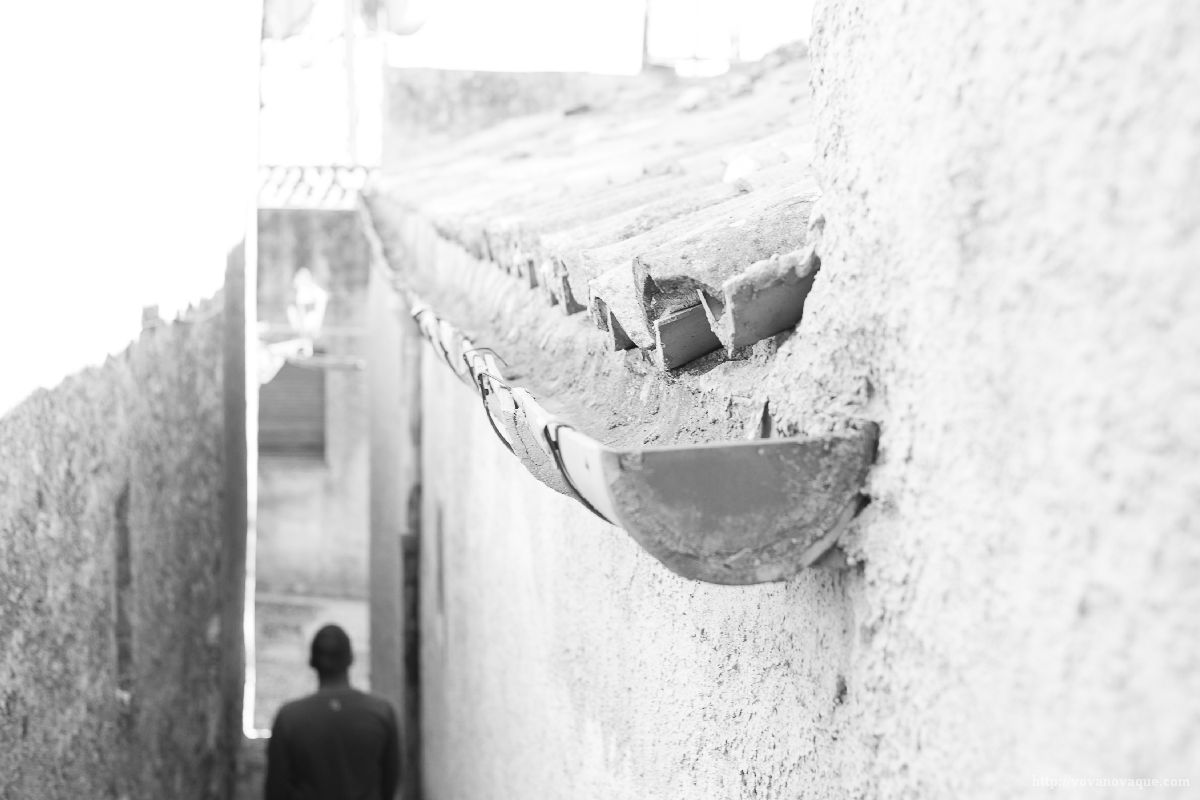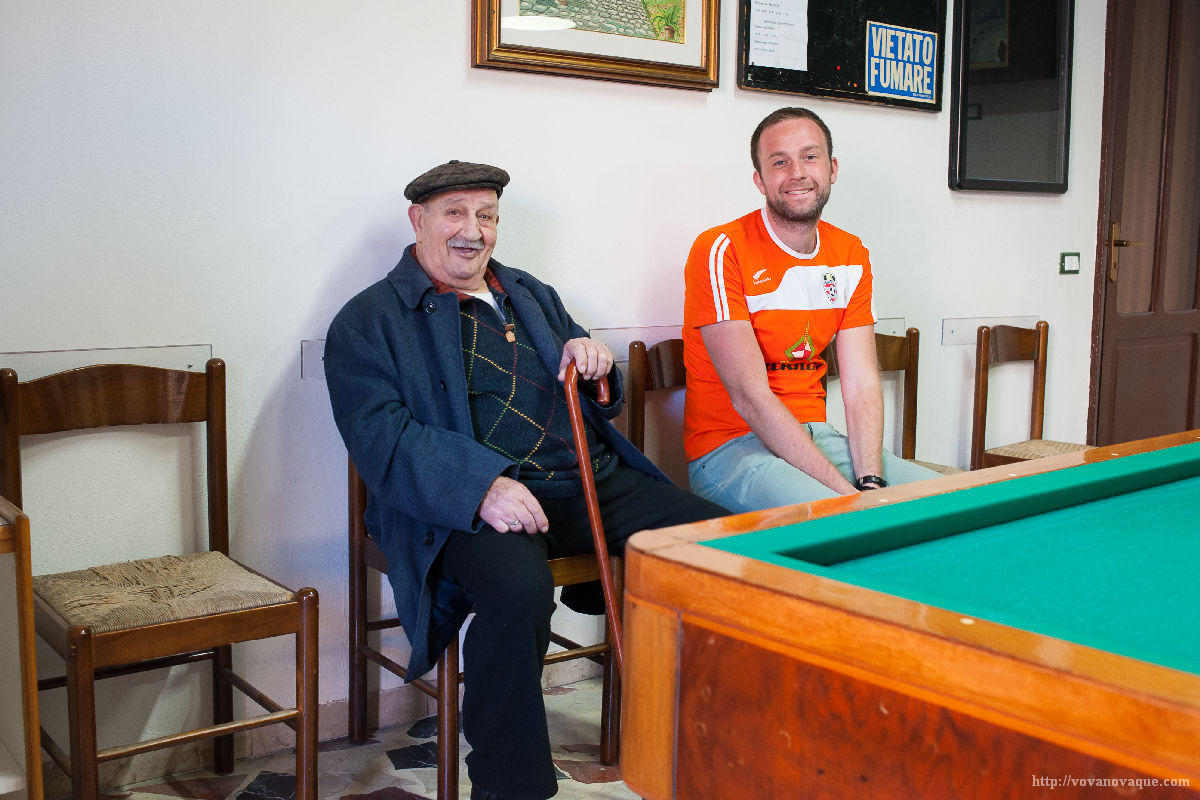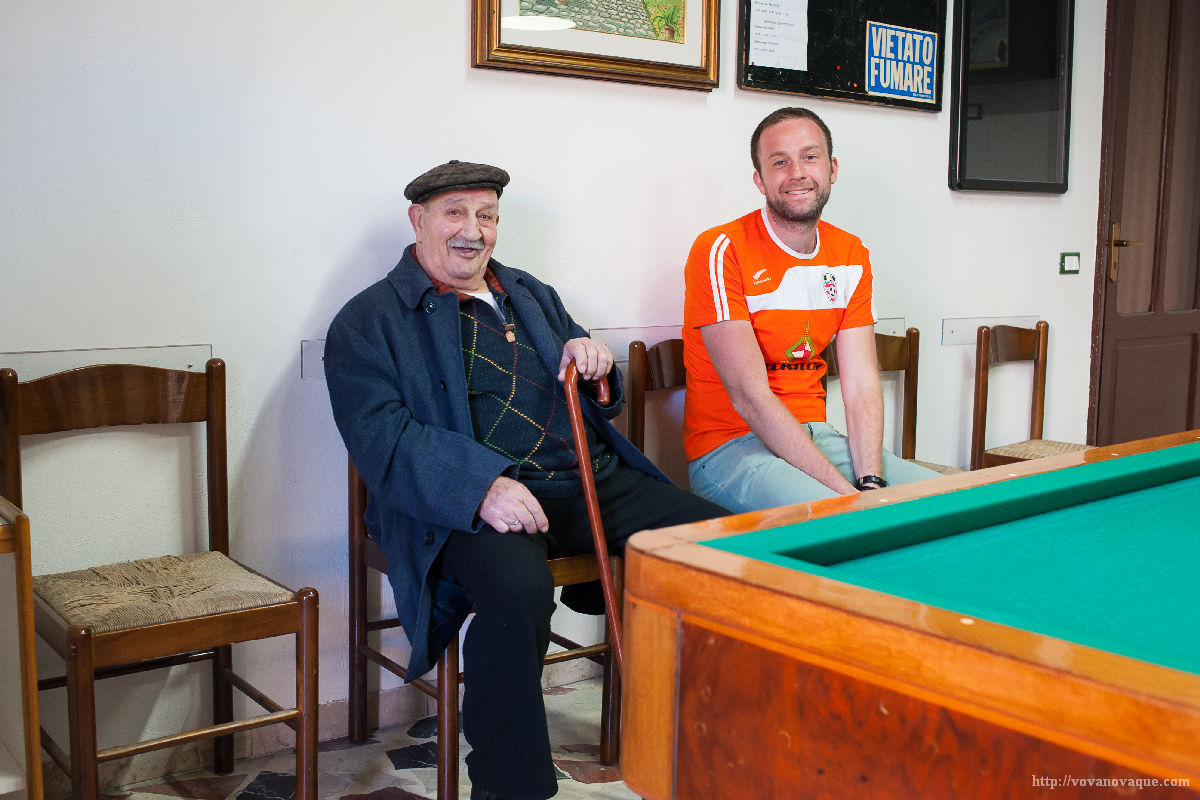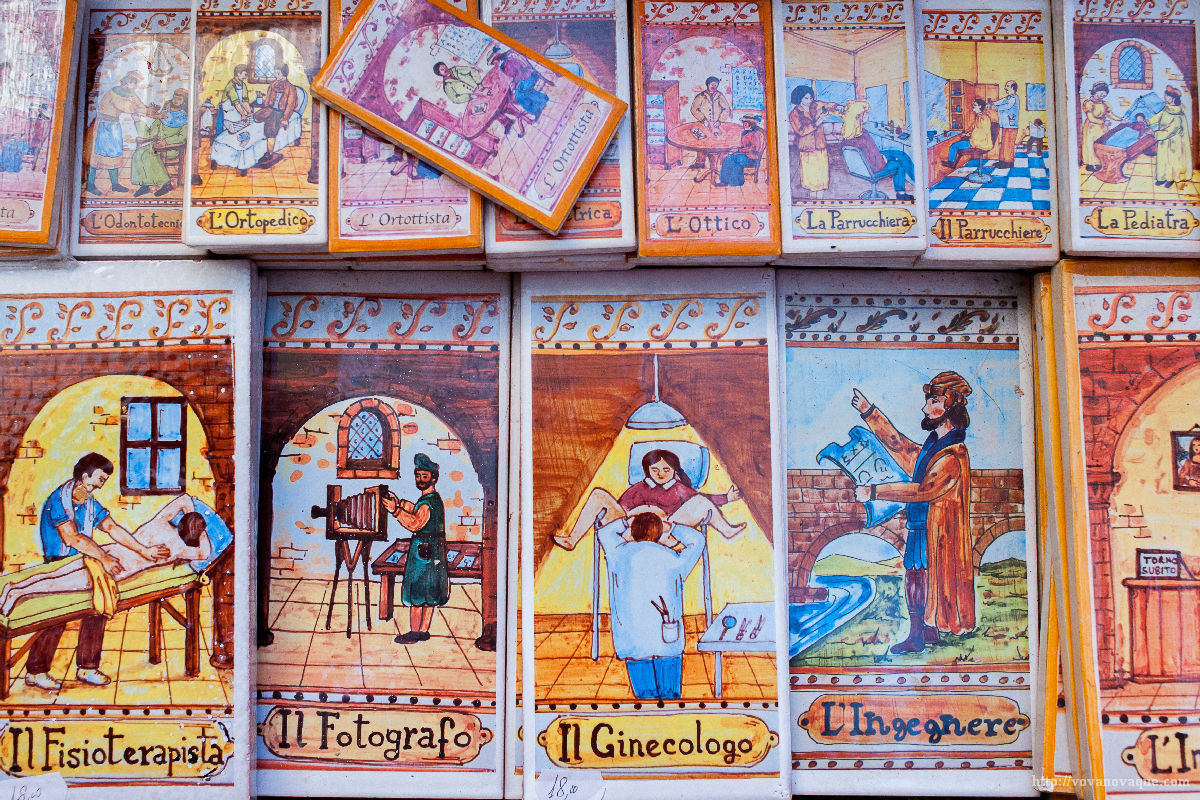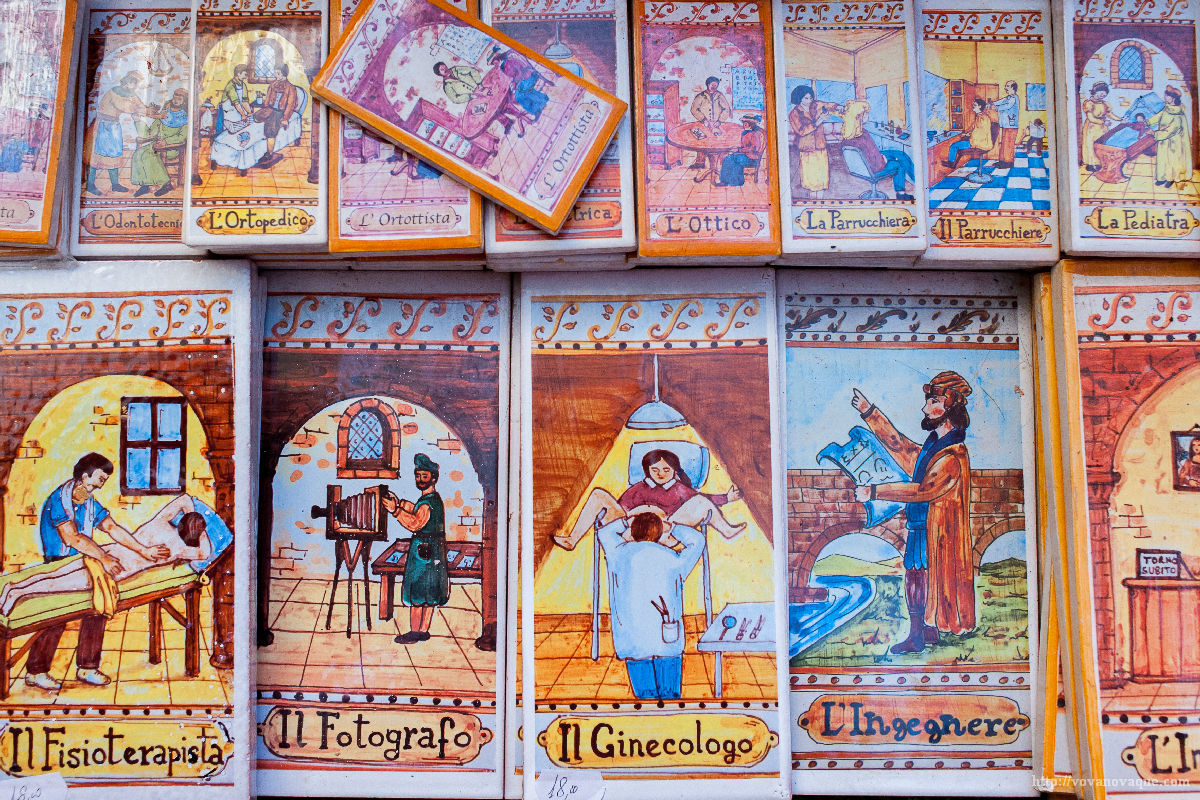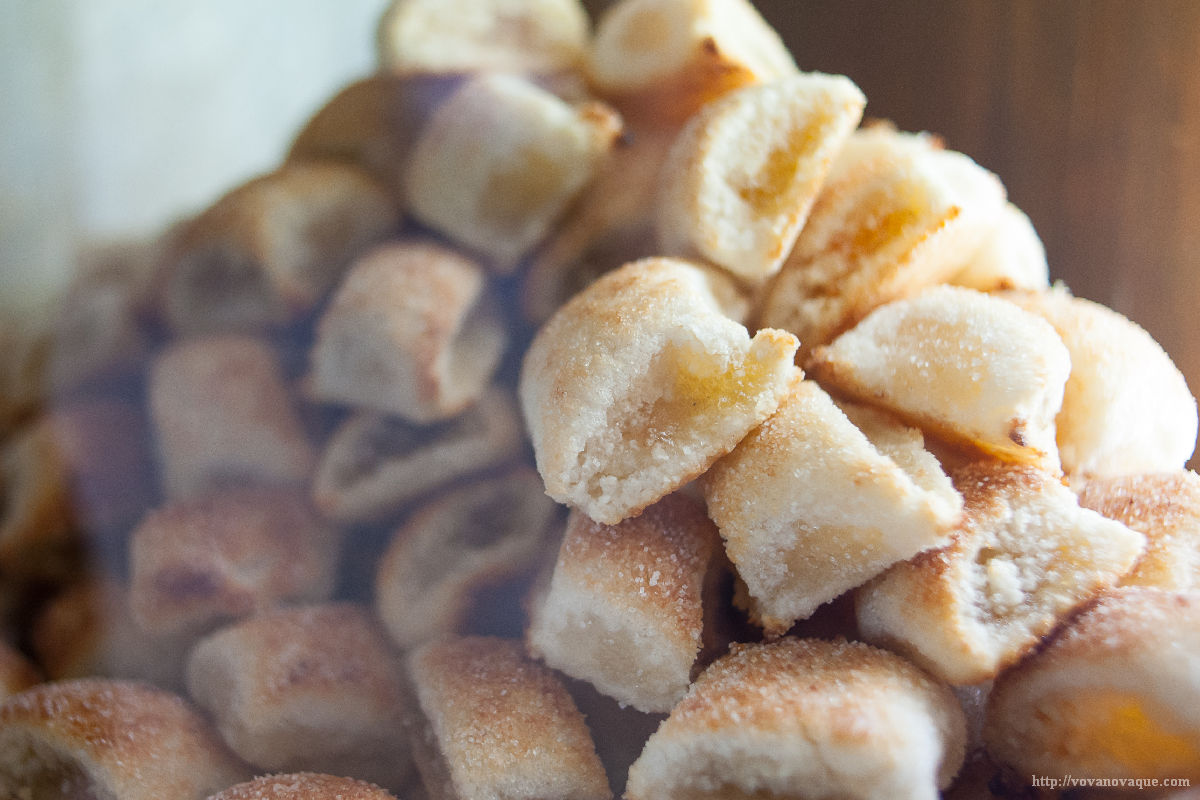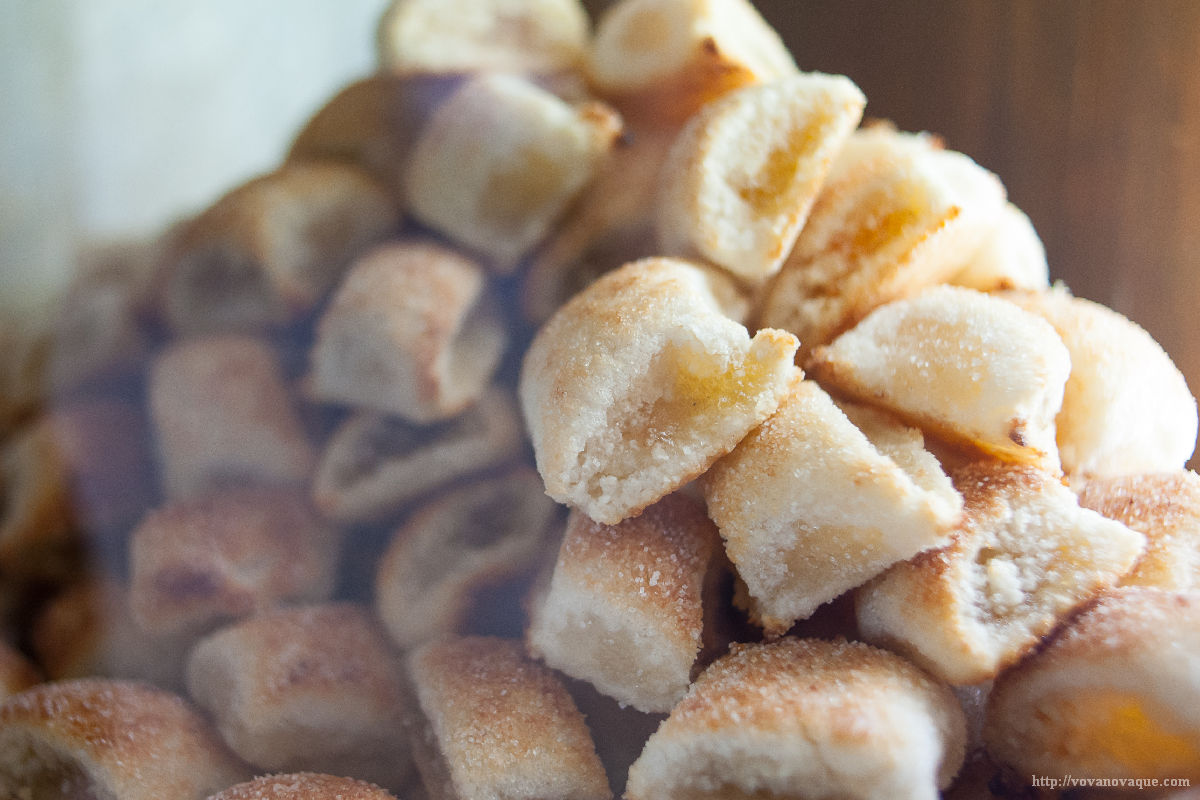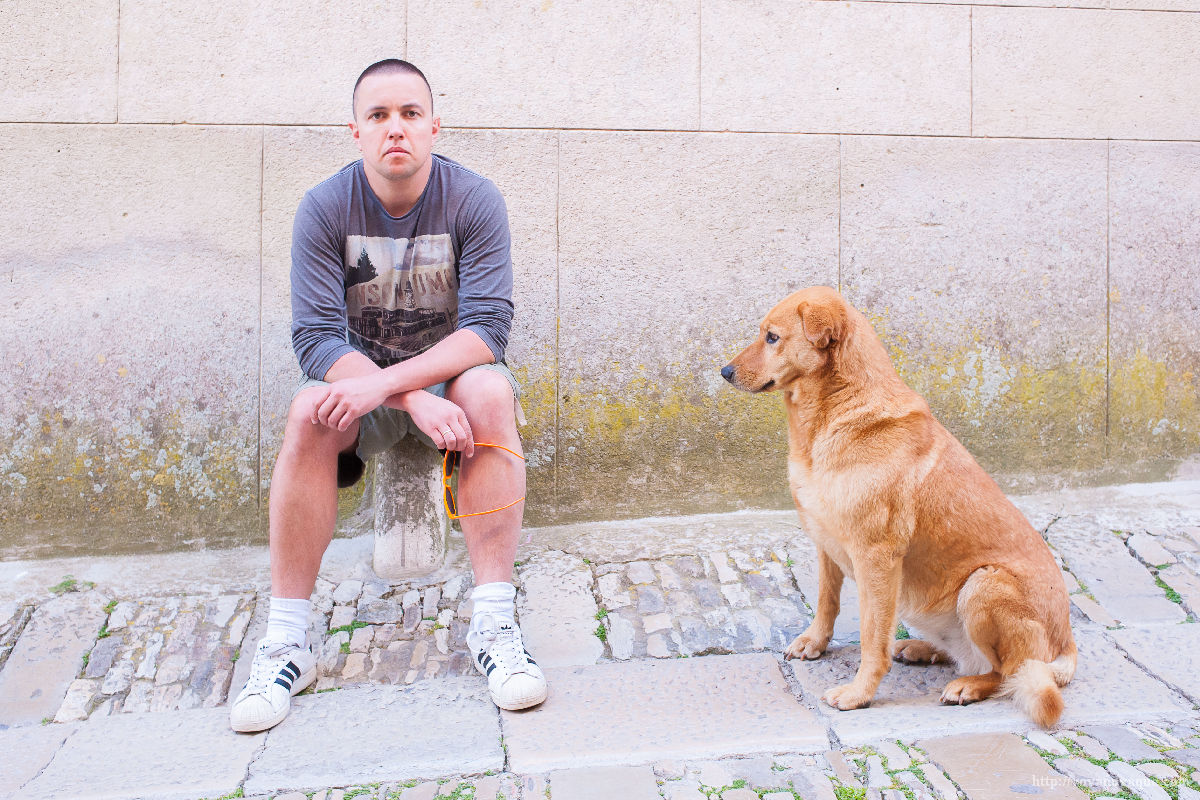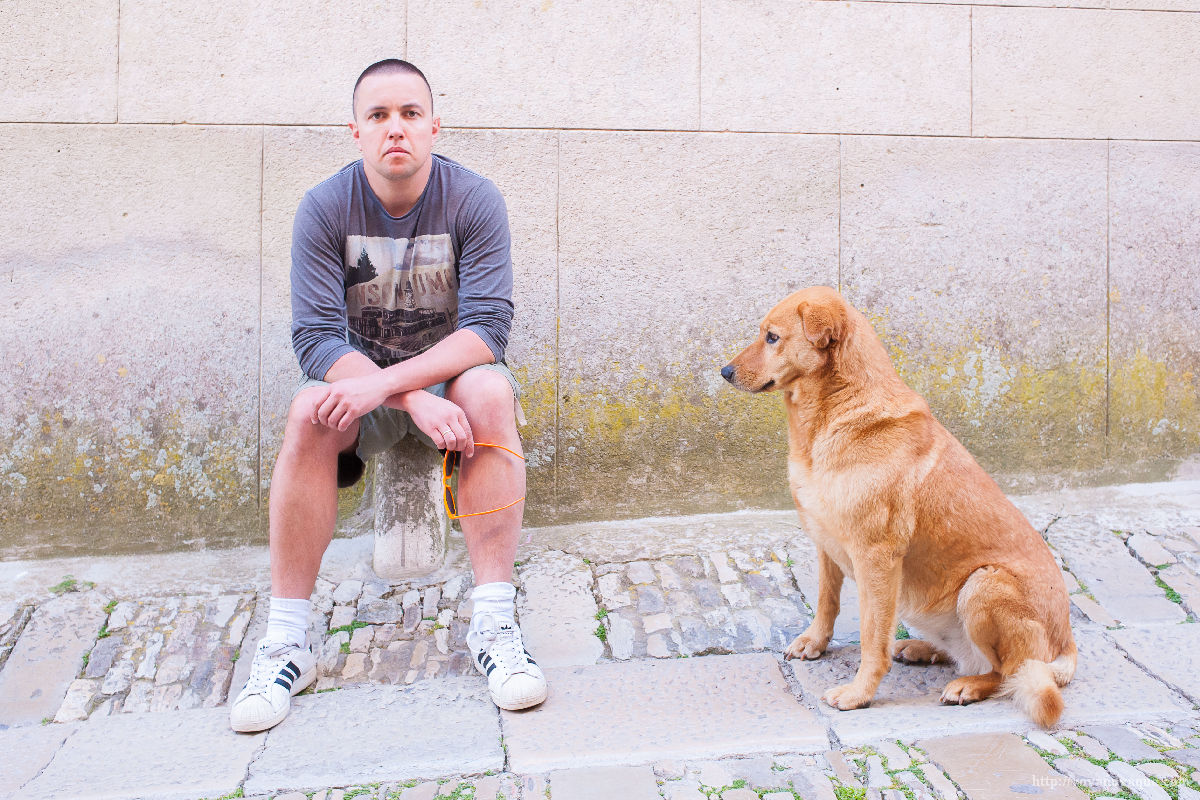 San Vito Lo Capo in April: weather and sea temperature
Another destination for a day trip from Trapani is San Vito lo Capo. It is the best beach in Sicily. In April this place is absolutely free. No tourists, no locals. We loved the idea of having almost a private beach just for us. On the way to San Vito we bought some fruit from a local farmer.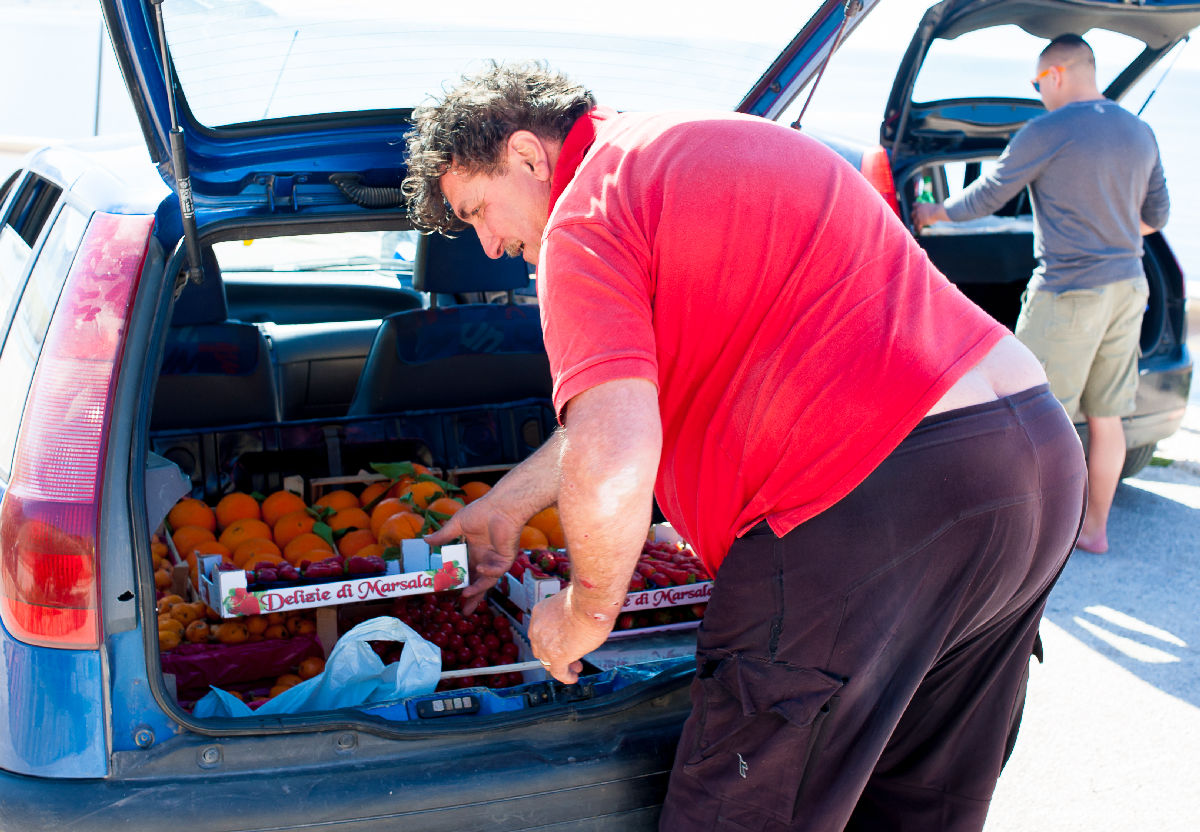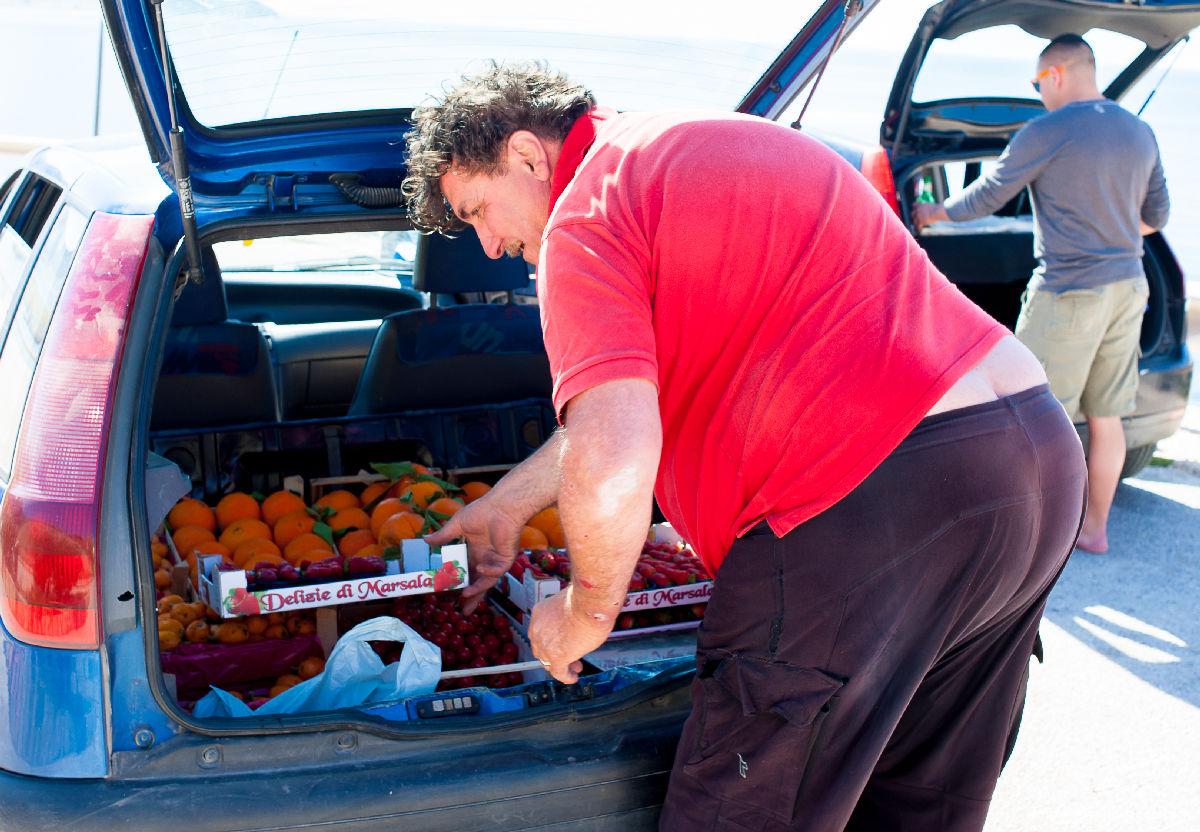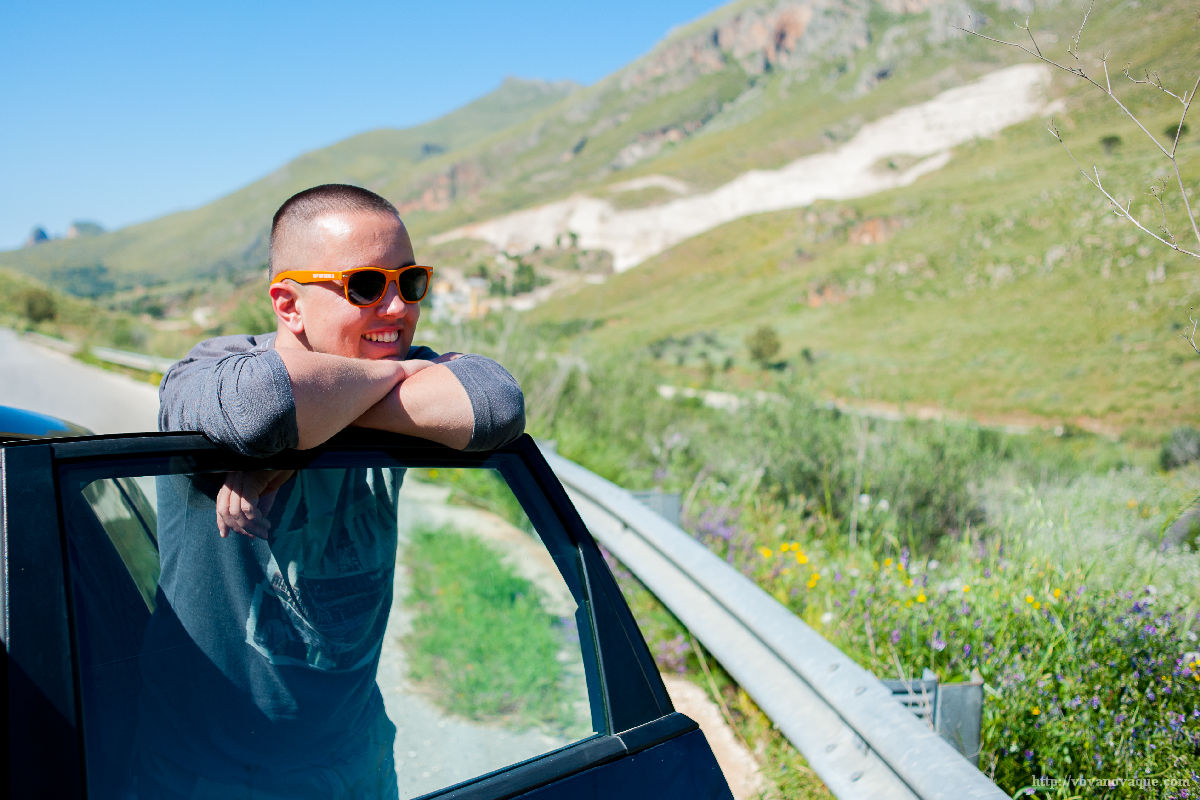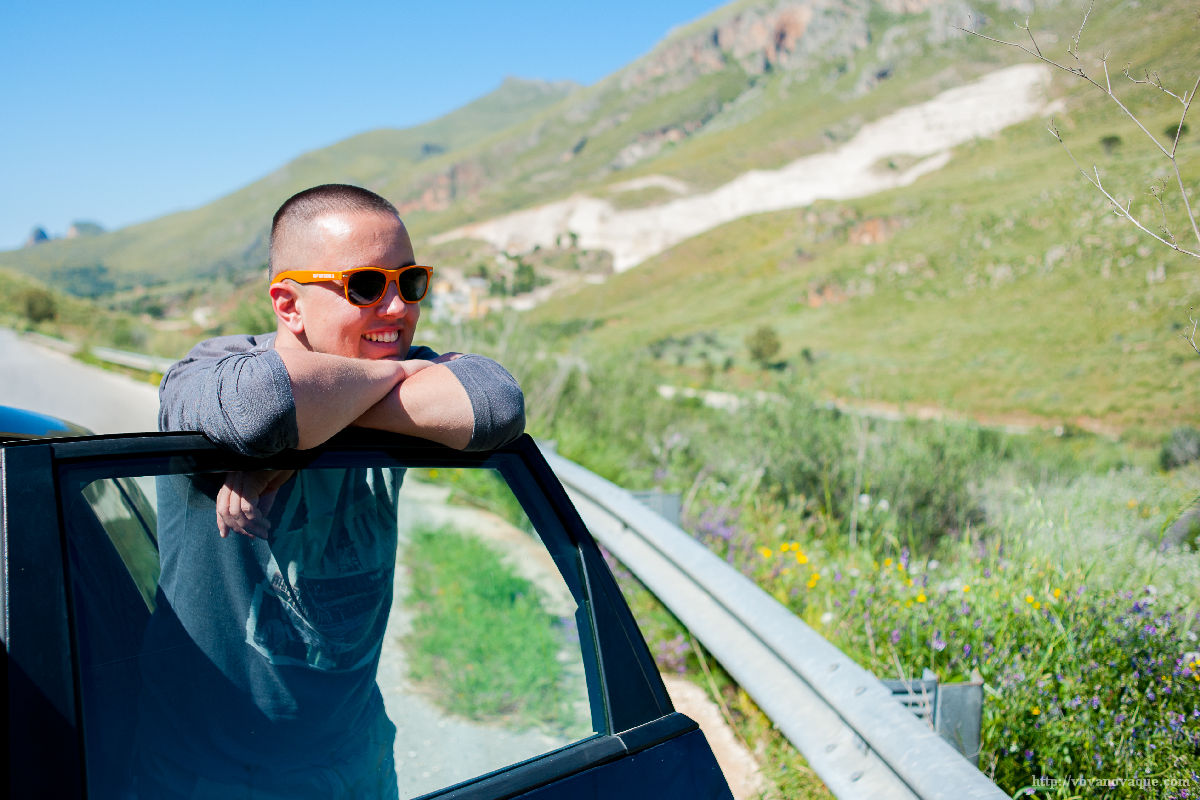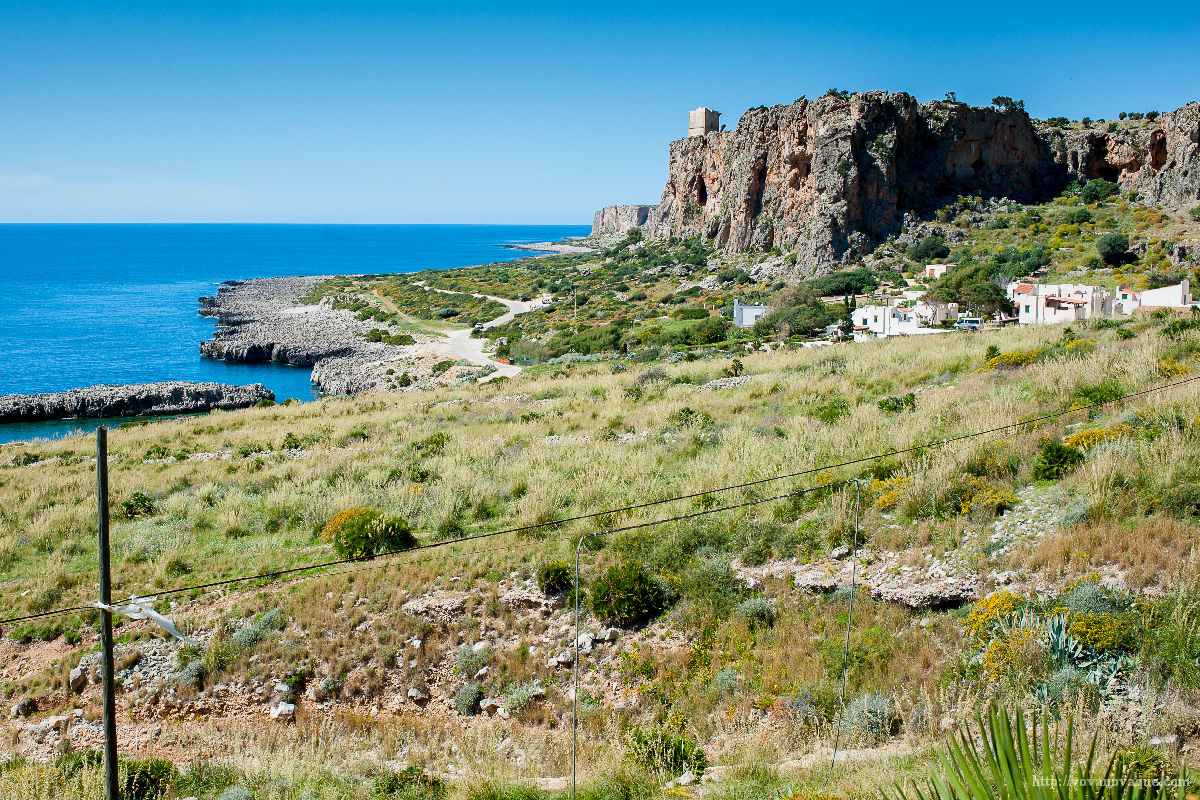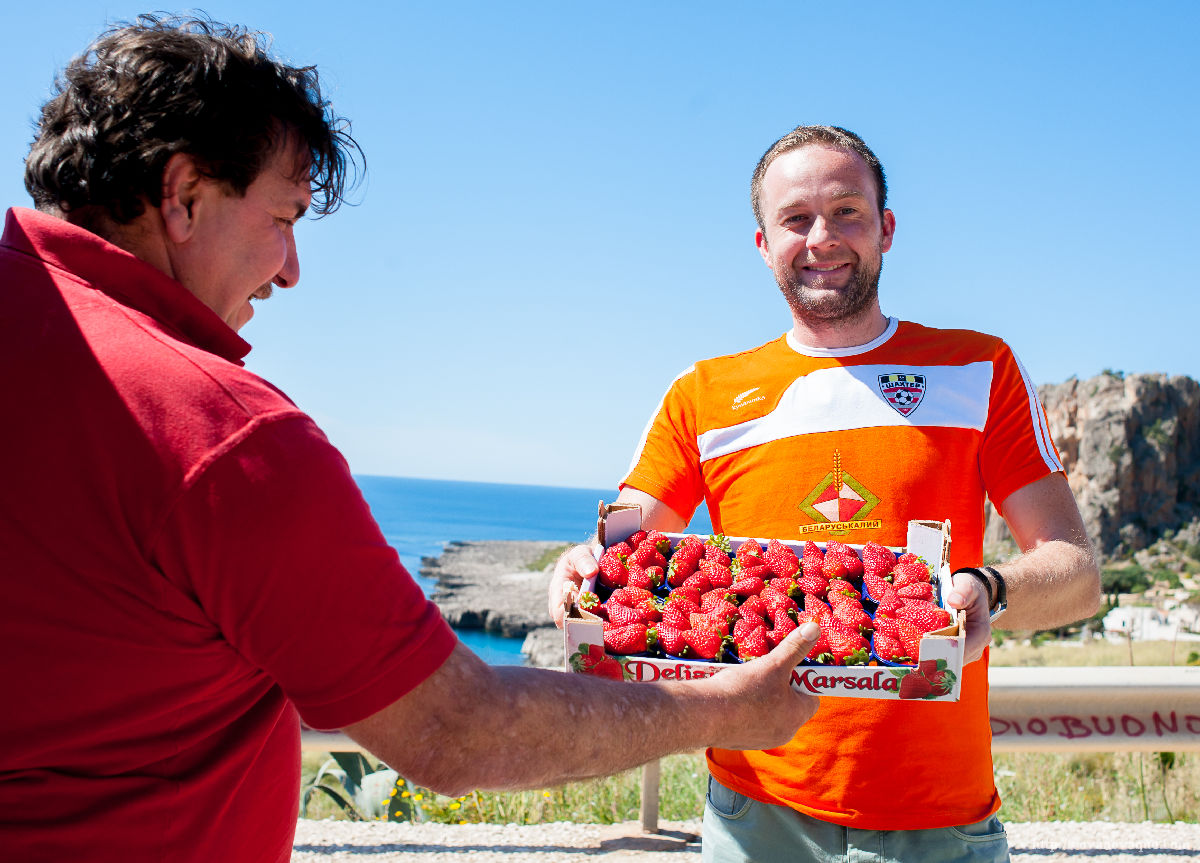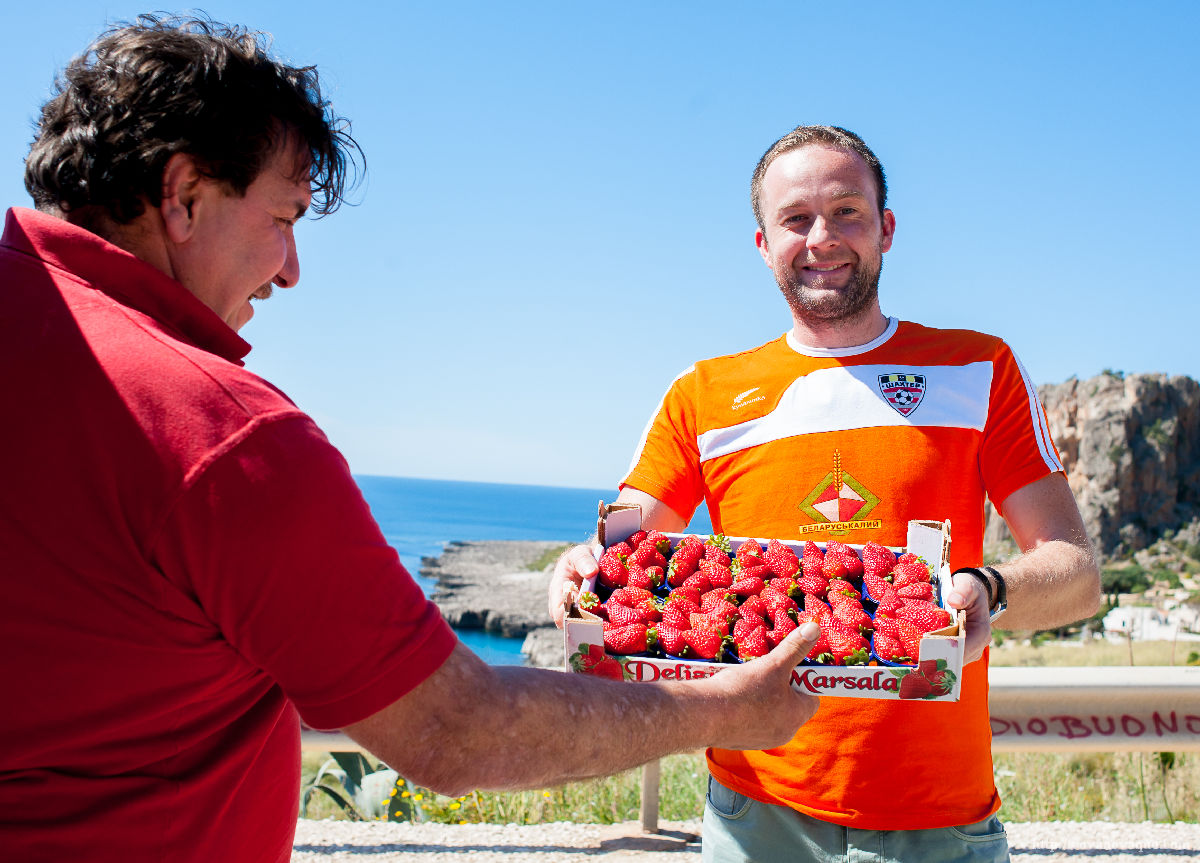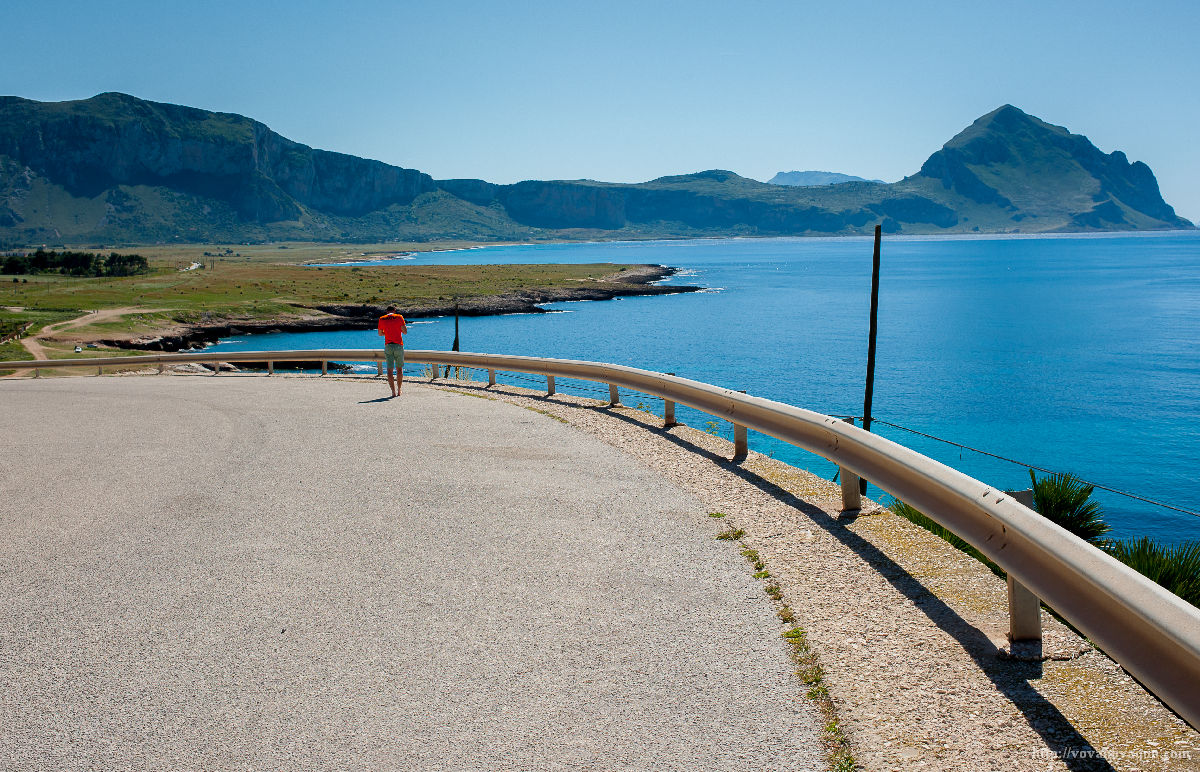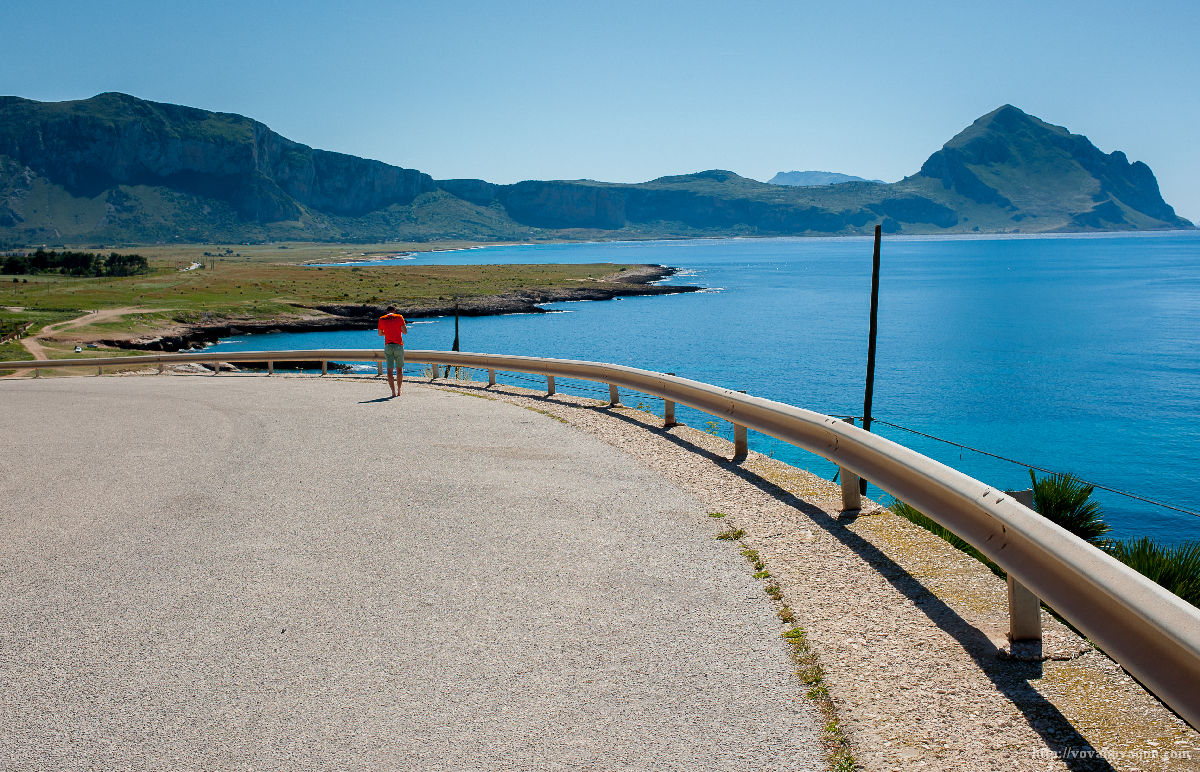 The pictures from our trip to Sicily in April look very sunny. But this is typical feature of the island. The sun, deep blue sky. The sea though was not so much warm. The temperature of  water in San Vito Lo Capo was about 20 degrees Celsius. Warm enough for our professor to swim. As he said: I traveled from Belarus to Sicily and can't, but swim.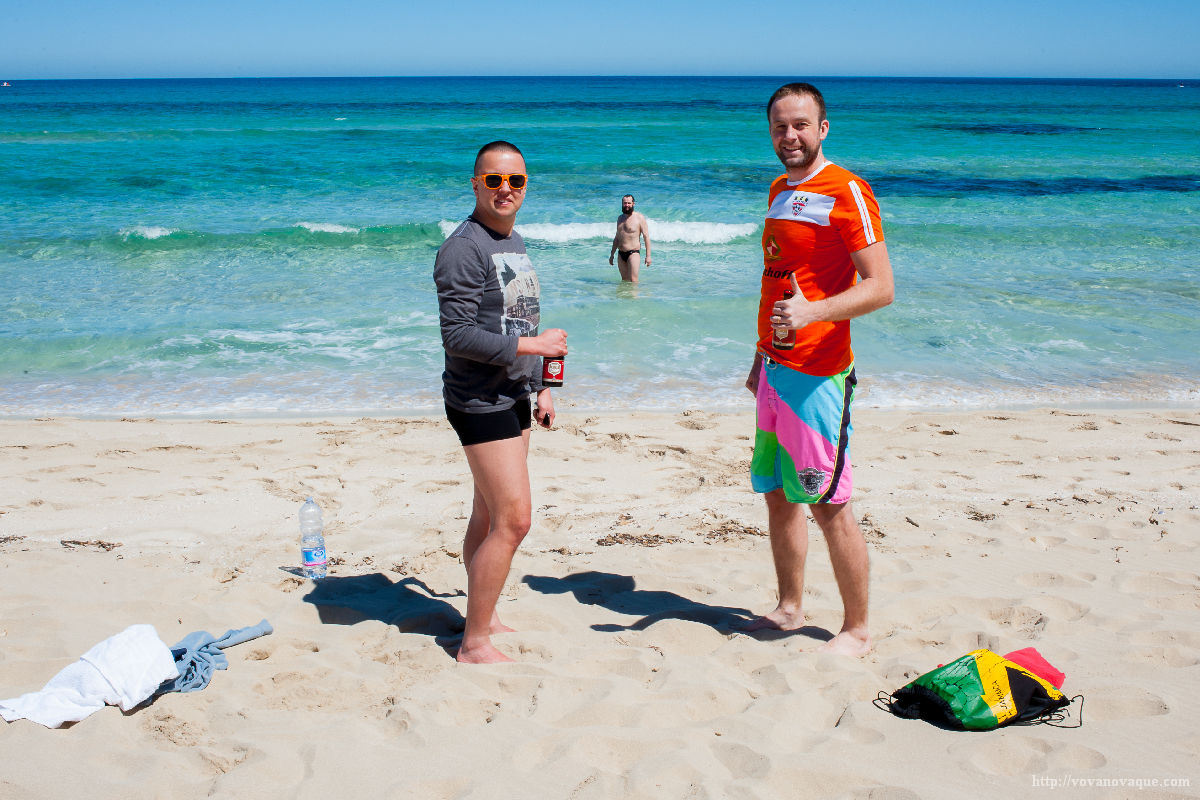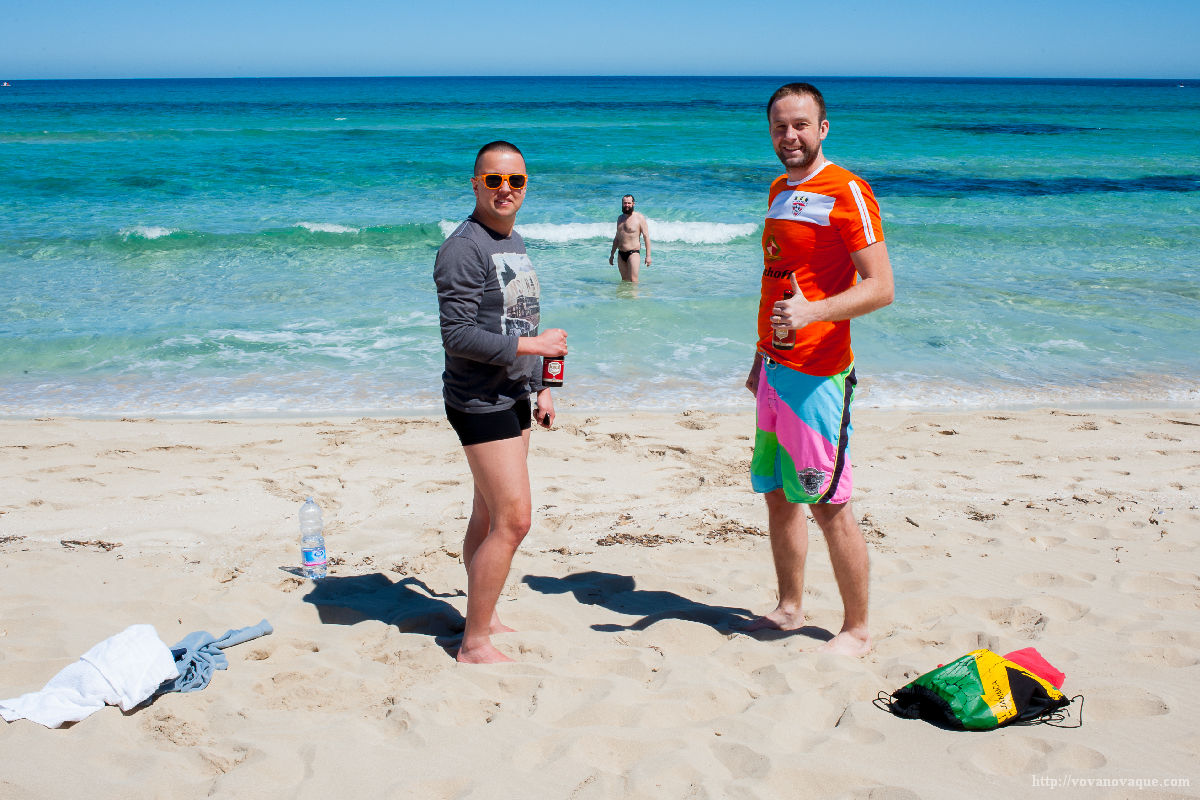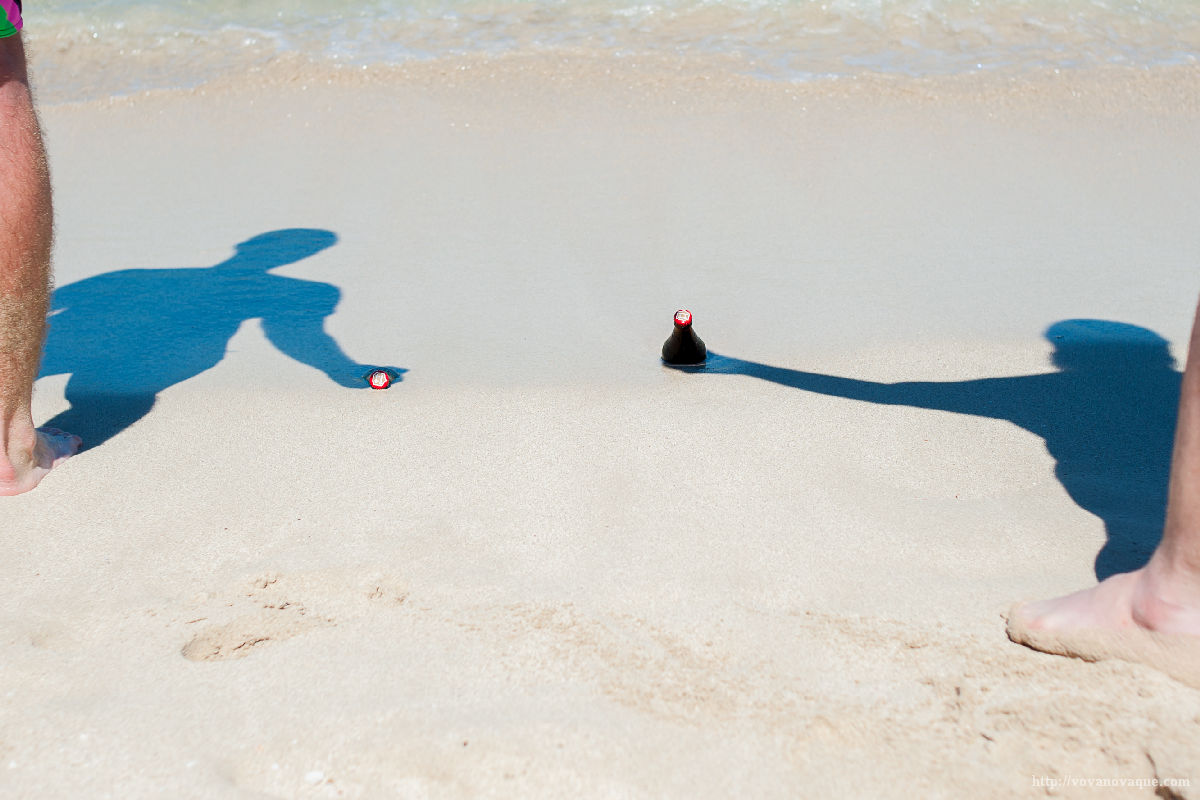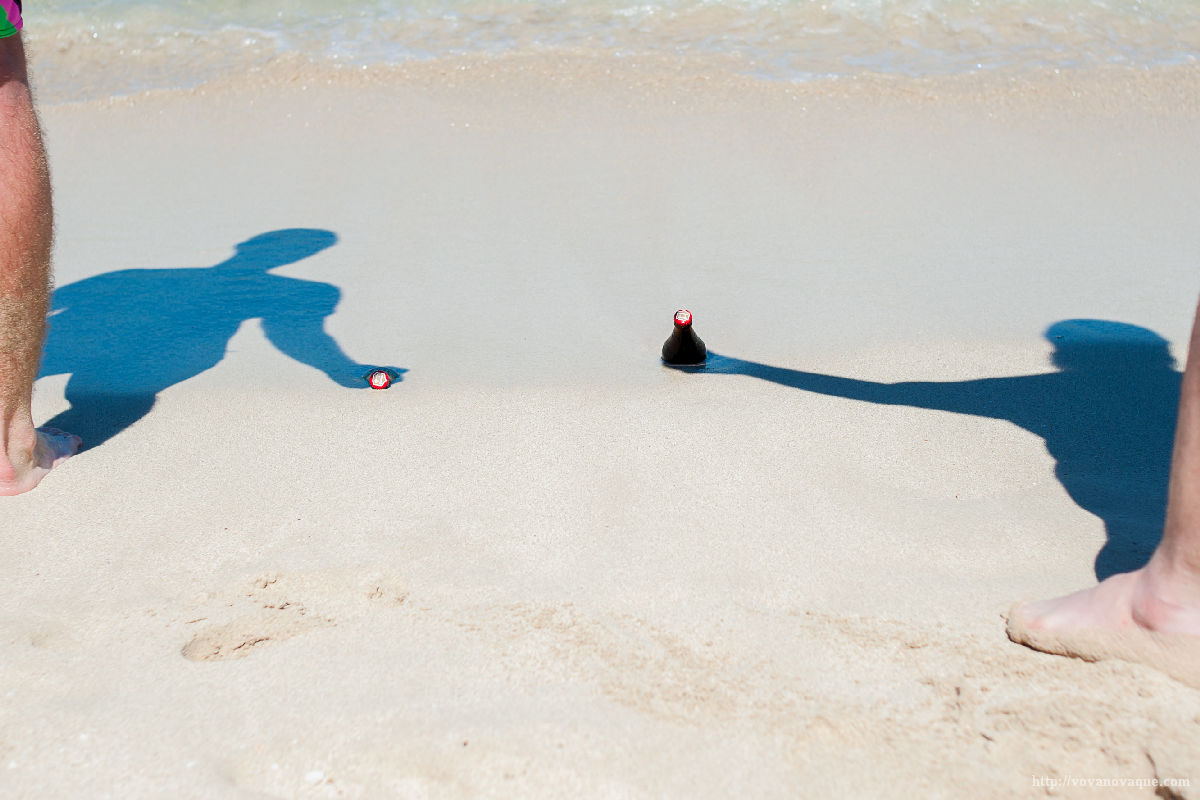 Thank you, friends, for making this trip happen! I really enjoyed the time we spent in Sicily in April. I hope, that all our plans for the next trip will come true.